Selling Jewelry From Home: How to Start Selling today?
The jewelry industry is projected to grow by 11% by 2021. You can notice the opportunities in this lucrative marketplace. If you want to enter the field and bring your business online, you should take action right now. Even though you might not be sure where, when, and how to begin, it will be fine. As long as you are here, you will be on the right track. Now let's start to dig deeper into Selling Jewelry From Home: How to Build Your Online Jewelry Store?.
Related Posts:
Is selling jewelry online from home profitable?
In 2018, the U.S. jewelry industry was worth $2.7 million. Also, in that year, the dominant accessories industry acquires 22% of the online share and is projected to grow 11% by 2021.
As if that wasn't enough, global online jewelry sales are forecast to hit a market value of $340 billion by 2023, later achieving $645 billion by 2035. That's about the statistics, jewelry can be suitable for eCommerce because the products are lightweight and require easy shipment, come in various styles, and you can customize them.
Building your jewelry business to the online audience allows your customers to purchase easier no matter where they are and what time it is, and thanks to technological advances, you may have a competitive advantage by offering both types of shopping experiences: online and offline.
Would you like to enter this billion-dollar online marketplace? Well, As the jewelry is a consumer product, it is not limited! Both men and women are attracted to jewelry regardless of their age or culture. Therefore, you don't have to worry about a decreasing customer base
Jewelry also varies from rings, necklaces, bracelets, anklets, belly rings, and many more. Also, each of them is made from things like gold, diamonds, gemstones, shells, beads, etc.
Because of the diversity of jewelry, you may find it very discouraging when you set up our business' products. Every individual item comes with a different design, too. Therefore, before you launch your business, the priority is to keep things going.
How to grow your own jewelry sales and customers?
Once you put your products online, the sophistication of your business can pose difficulties. Nevertheless, by adopting proper eCommerce strategy and tools, you can increase your jewelry sales and customer base.
Research eCommerce websites that sell jewelry
Researching top players in the field before establishing your online jewelry store is crucial. Both Dogeared and Dana Rebecca Designs possess superb eCommerce websites. Their stores have user-friendly website design, seamless cart functionality, mobile optimization, promotional campaign management, and top-notch product and marketing content.
Let's see closer at Dogeared :
Dogeared enables users to navigate from the homepage, the product detail page, to checkout easily. Their gateway marketing content emphasizes current promotions, new products, and seasonal collections, whereas detail pages show more detailed information, including reviews, product details, and specifications.
How about Dana Rebecca Designs?
With content-driven experience, it provokes the customer journey. Its fine jewelry collection is tied to the on-brand promotion of the quality and daily usefulness of the product. Once shoppers visit the product detail page, they will notice product variations such as color and size, payment options via Affirm app, and thorough information on shipping and return policies for the particular product.
Identify essential site functionality for your online jewelry store
To guarantee the success of your store, you have to make sure your site has the features as below:
User-friendly web design.
Mobile optimization.
High-resolution product and marketing content.
Social media integration.
SEO features and fully customizable URLs.
Product management tool.
Promotional campaign management.
Cross-sell and up-sell capabilities.
Detailed shipping options.
Security features.
Advanced payment.
Clear return policy and FAQ.
Its importance is undeniable as they strengthen your marketing strategy, frontend and backend operations, and security measures. It facilitates the process of controlling your online jewelry business and it will exceed your expectation. Both your business and your customers will be better off.
Find out how to integrate payments with your current business
The way to integrate payments is based on you are a multi- or Omnichannel business. Take into account plans for both the online and offline approaches while talking about how the company is integrated. The following are some basic concepts to ensure we understand before we proceed with a plan of action.
An omnichannel business is a company selling products both online and offline (otherwise considered brick and mortar) while a multi-channel business is a company selling products through different online channels such as eBay, Amazon, Facebook, Instagram, or other online marketplaces.
If you have an omnichannel business, you should integrate your online sales with your current Point of Sale (POS) system. In contrast, if you have a multi-channel business, it will be a better option to use POS integration. A majority of eCommerce platforms can integrate with your current POS system or help make a new one easier like Square and BigCommerce.
Bear in mind that customers are fond of flexible options, therefore, you should strive hard to add an assortment of payment options such as credit card, Apple Pay, PayPal.
Identify who will be in charge of online orders
Online order management is a significant contributor to the success of your eCommerce business. You should find an essential stakeholder in your business to manage the online order process. They will be in charge of learning the checkout journey, addressing order problems, and aligning with the entire customer service strategy.
Develop a system for integrating product inventory
Your product inventory management must be effective as; jewelry sales can be heavily affected by seasonal variations, based on your niche. All year long witnesses the consistency of daily, inexpensive fashion-type sales, whereas there will be a higher demand throughout Mother's Day, holiday, and wedding seasons for niches like delicate jewelry. Therefore, you should examine your month-to-month sales, identify your higher demand periods, and incorporate a product inventory integration system to get the most out of higher traffic times.
Besides, investigating your sales will also provide you an insight into the growth of your supply and demand over time. Once you begin to build a system for integrating product inventory, you should consider this growth.
In terms of product inventory integration, there are two simple alternatives. The first one is when the collection of your products is small, you can just use the product inventory management tool supported by your preferred eCommerce platform. Typically, it is like performing a bulk upload of your products, which you can go in and adjust afterward. It is very straightforward. The other option is when your product collection is bigger, and your business operates via omnichannel, you should control inventory via your POS system. By doing this, you can investigate all sales and have more detailed information about your online vs offline performance of your business.
Now that you have already had a system available, you should consider how to present inventory levels to customers.
Work out shipping and fulfillment
First of all, you need to select a carrier like FedEx and shipping service like FedEx Ground that is most suitable for your business. Based on your company's size, product catalog, and order flow, you may manage shipping and fulfillment completely in-house. Meanwhile, affordable solutions like dropshipping, third party logistics (3PL), or a blend of in-house and drop-ship fulfillment might allow more time management. This choice is an integral part of your attempt to selling online.
Besides, you also need to determine how to package your products. It is a brand extension and solutions differ based on the method of fulfillment. In attempts to convey brand values or to reach customers, businesses have started to care more about sustainable packaging, "unboxing" experiences frequently shared on social media. Some even invest in customized packing materials like noissue.
Find out the most suitable eCommerce platform
The way you create and strengthen your website influences how your online jewelry store is run and optimized. When attempting to bring your store online, you need a brand new toolset, which may be daunting at first. But please don't worry, while every business has different needs, if you have your basic features included, you will be on the right track.
The suitable eCommerce platform should support your core site functionalities, enable a significant number of API calls, offer PCI compliance, give innovative solutions to the complexities of your business, and accept the plugins like necessary social media integrations that help manage your online jewelry store successfully.
A SaaS eCommerce platform probably will become your right platform. Hosted in the cloud, it is automatically updated. It also controls network performance for your brand. With a lot of partners, platforms like BigCommerce for WordPress facilitate different plugins integration. BigCommerce, Shopify, and WooCommerce are dominant eCommerce platforms in this field.
Take into account hiring a developer
Hiring in a developer may not be a good decision if you are running a smaller inventory with a simple design. In contrast, if you're establishing a larger, more personalized site, though, a developer can be a tremendous help to your company. Having a highly specialized resource will save you time and help boost productivity.
Build your jewelry eCommerce site
When you have established your groundwork, it's time to start your eCommerce Jewelry site and see your company grow. Be prepared to answer customer questions, fulfill orders timely, growing site traffic, and use social media to reach your customer base. Also, make sure that from the minute you begin, analytics tools are available so that you can track your progress from the beginning. Consider using an eCommerce jewelry website design service to save your time and effort.
Build processes for handling online sales and customer service
Now, your website is active, and consumers can discover your products. If they visit your online jewelry store, you should have a proper plan to engage them. You should make sure that shoppers can easily contact your company with items or order delivery queries. Regular contact ways are email and over-the-phone support. Nevertheless, you can incorporate live chat, which is a useful tool that can be a time and money saver for your company. Powered by artificial intelligence (AI), it can offer prompt assistance to your customers at any time a day instead of making them wait for hours to see the first response.
If you are concerned about missing a customer reach? Typically, thanks to humanistic advances in AI and machine learning, your consumer might not even comprehend that they are chatting with a robot. This live chat feature can contribute to higher conversion, reduce the number of abandoned carts, and can have the power to increase sales by increasing your buyers' confidence in purchasing your items.
Design a marketing plan to increase visitors and awareness
It is an integral part of building your online jewelry website. If you do not drive traffic to your site, then you will get no sales. Therefore, the creation of a marketing plan that can leverage your brand and consumer loyalty can help bring new and recurring users to your store. This plan should involve both online and offline approaches like social, email, digital advertising, and event marketing.
For a marketing strategy to work, performance tracking is crucial. You should make a list of key performance indicators (KPIs) is the most suitable for your company and track them in tools like BigCommerce's Ecommerce Insights and Google Analytics.
When it comes to evaluating visitor traffic and awareness, below are some KPIs that can help you to track:
Total pageviews
Unique pageviews
Active users
New versus returning users
Bounce rate
Landing page exit rates
Join a direct sales company to sell jewelry from home
Because your jewelry is not a must before you sell to your customers, you can join many jewelry companies, and direct sales is an ideal option if you work at home.
You should consider inventory before choosing a jewelry company. You can take into account popular companies like Stella & Dot, Paparazzi, and Origami Owl. You should guarantee that you know all the rules, important details, and realize the compensation plans for any you can think of. Therefore, you can have a transparent idea of what you can expect. With direct sales, you should find a dream product that you are passionate to offer.
Below are the Direct Sales Companies That Sell Jewelry
Azuli Skye
Established in 2008, Azuli Skye has grown popularity and is famous for its top-notch and affordable jewelry. Consultants can gain a personal sales commission of 25-40 percent. You will have to pay $99.95 for their SkyeDreams Starter Kit.
cabi
Even though the priority of cabi is high-end clothing, for each season, they offer a new collection of jewelry that perfectly matches the clothing collection. From all products you sell, you can earn 25-33 percent commission and extra commission on team sales. The price ranges from $39 – $249 per item, therefore, there is a tempting earning opportunity.
CB Jewelry
CB Jewelry offers jewelry inspired by the faith and insists it is not a direct selling opportunity. They do have ambassadors, though, who sell jewelry via home shopping parties, fundraisers, and even retail stores. You can identify entry or commission fee information; however, if you are willing to join, you can send them an email to discover more.
Crowned Free
As a faith-based company, Crowned Free offers home décor, clothing, accessories, jewelry, beauty and wellness products, and also stationery. The price of starter kits varies from $49 – $999 and consultants receive a sales commission of 20 – 30 percent. Crowned Free is now contributing a part of its income to increase awareness and support human trafficking survivors.
Fifth Avenue Collection
Fifth Avenue Collection offers "fine fashion" jewelry whereby Jewellery Stylists will gain a personal sales commission of 50 percent. Starter kits range from $199-$ 1,500 in price. This opportunity is available to citizens of the US, UK, Canada, South Africa, Australia, and New Zealand.
Grace & Heart
Grace & Core offers handmade sterling silver jewelry. Bravehearts (consultants) get a commission of 25-33 percent on sales. Business kits range from $199-$ 699 in price.
Gracewear
As a direct sales business, Gracewear offers faith-inspired jewelry. If you are a Gracewear Warrior, you can have a chance to acquire a 25 percent commission on personal sales, 5 percent on your first-level team sales, and 3 percent on your second-level sales. You can buy its starter kit that includes products, catalogs, and order forms for $289. Alternatively, you can choose to participate as a Virtual Warrior, and get a 15 percent commission on affiliate sales without any entry fee.
I Thought of You
As a do-good company, I Thought of You offers hand-crafted jewelry, accessories, and apparel. Partners receive sales commissions of 25-50 percent. There will be no recruiting or team-building with this opportunity. You will have to pay $99 – $299 for Starter kits, and you can pay the full amount or distribute over 4-payments without any interest. Such sites like Vogue, SheKnows, Woman's Day, etc. have featured I Thought of You.
Initial Outfitters
As a Christian-inspired direct sales company, Initial Outfitters offers a wide product collection including engraved jewelry, personalized kitchen supplies, monogrammed handbags, home decor, and gifts. At a home party, consultants can get an average of $40-$50 per hour. Or they can earn a 20–35 percent personal sales commission. Also, the price of Startup kits is from $49 – $199.
jBloom
jBloom offers custom jewelry, accessories, and gifts. The price of starter kits is from $99 – $199, and designers can receive a 40 percent personal sales commission and additional commissions when working in a team.
KEEP Collective
KEEP Collective, which belongs to the Stella & Dot family of brands, offers personalized jewelry and accessories to celebrate significant life moments. As an Ambassador, you can begin to sell items from the following three brands: KEEP Collective, Stella & Dot, and EVER skincare. With only $99, you can get access to this opportunity and gain up to 40 percent sales commission.
La Senorita Jolie
Established in 2013, La Senorita Jolie sells trendy and casual jewelry, accessories, and clothing at around $15 to $135. Stylists can get a 25 percent commission on clothing and a 35 percent commission on jewelry. This earning may increase if they have a team. You have to pay from $199 to $999 for startup kits.
Magnabilities
Magnabilities offers custom magnetic jewelry. Consultants can earn a 30 percent personal sales commission and extra bonuses for monthly sales volumes and team-building activities. To get its Starter kits, you can pay for $50 for the first month, then the monthly charge will be reduced to $12.95.
Noonday Collection
As a socially responsible direct sales business, The Noonday Collection sells jewelry to generate financial opportunities for people around the globe. It offers artisan, hand-crafted, fair trade jewelry, and accessories.
Ambassadors can gain a personal sales commission from 25 to 30 percent. The price range of startup kits is from $199 to $699 and that of your website is $9.99 monthly.
Origami Owl
Origami Owl offers custom stylish jewelry, watches, and already introduced surprise jewelry. With this opportunity, designers gain up to 50 percent sales commission, fantastic, isn't it? And the price range of starter kits is from $49 – $199.
Paparazzi
Paparazzi's philosophy is quite distinct as all their jewelry costs only $5 per piece. Consultants receive a sales commission of 35-45 percent. The price of starter kits is from $99 to $499.
Park Lane Jewelry
Established in the year 1955 by Arthur and Shirley Levi, Park Lane Jewelry offers consultants a sales commission of 30 – 50 percent commission with weekly payouts and no sales quotas. To have its starter kits, you will have to pay from $99 to $639, and its approachability is not limited.
Plunder Designs
Plunder Designs offers affordable jewelry that is inspired by antique and modern. As a Boss Babes (consultants), you can get sales commissions of 20-35 percent. Starter kits cost from $99 to $ 149. It is only available to people in the U.S. and Canada.
Premier Designs
From classic wardrobe staples to the new trends, Premier Designs offers a wide variety of jewelry. Jewelers get a 50 percent personal sales commission and an extra 10% commission on consultancy for the three initial levels. To get its starter kits, you will have to pay from $45 to $795. What's more, you can have an option for a special financing plan.
Sabika Jewelry
Sabika Jewelry was started by a child abuse survivor, Karin Mayr. In addition to selling jewelry and empowering women with a social selling opportunity, Sabika donates to the CASA (Court Appointed Special Advocates). Consultants receive sales commissions of 20 – 30 percent and also fees on team building events. Starter kits vary from $100-$ 650 in price.
Sara Blaine
From the handcrafted jewelry designed by Sara Blaine, every month, stylists can get from 25 to 35 percent personal sales commission. The price of startup kits varies from $279 to $2,499.
Sseko Designs
Sseko Designs is an ethical fashion business that offers sandals, leather bags, jewelry, and accessories. Start-up kits cost $149.99. Fellows will receive up to 30 percent personal sales fee, 11 percent team sales, as well as up to 50 percent on Sseko items.
Examples of successful jewelry websites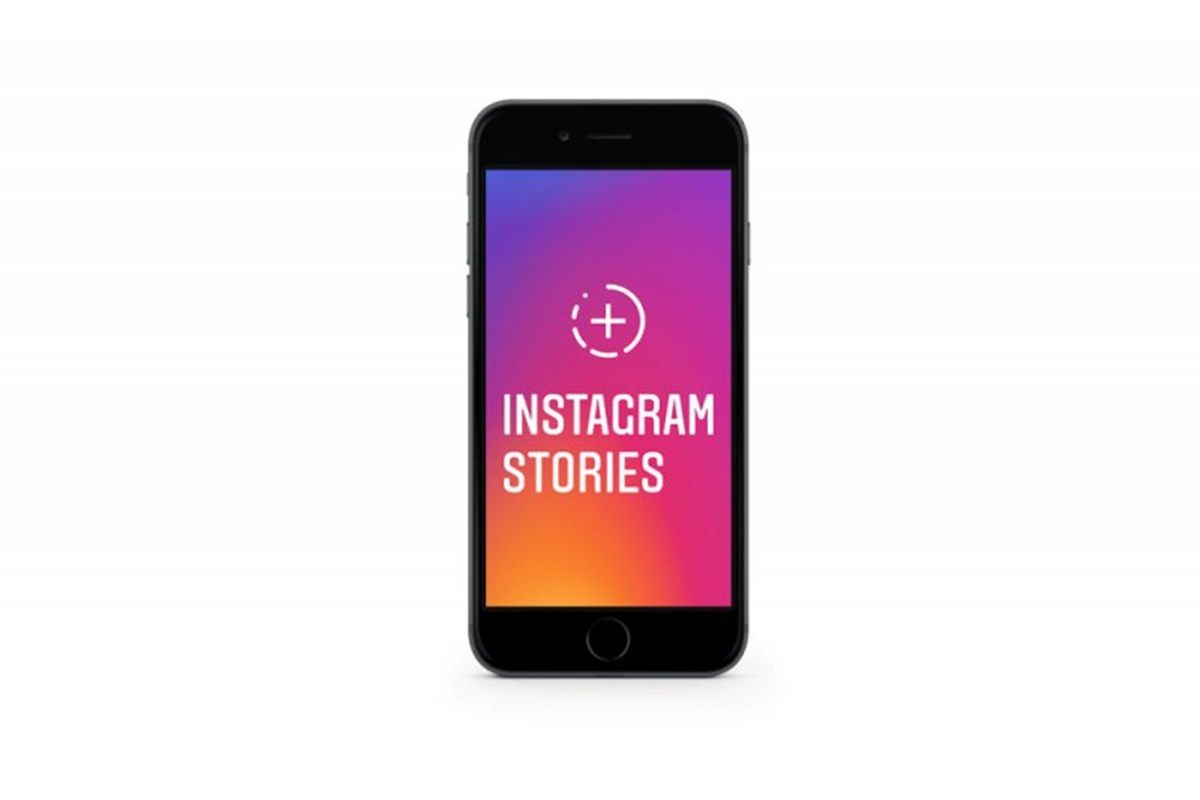 Below are the BigCommerce jewelry websites that create their own success story:
Pink Lily Boutique
Pink Lily has boosted its online revenue to $1 million a month after witnessing a 40 percent rise in sales after one month on the BigCommerce site.
The website provides search filters that are easy to use so that users can find their product effortlessly. Also, traffic increases to a great extent, thanks to a powerful influencer marketing strategy.
Sean John Watches
Users of Sean John Watches will have a unique brand experience and feel impressed with product variants. The site also delivers detailed information concerning secure checkout, free shipping, and lifetime warranty, and its customers will have added value.
Icing On The Ring
With high quality and exquisite jewelry available for buying, Icing On The Ring provides its customers with a wide variety of options. For example, if you are looking for an engagement ring, you will see various styles and materials like moissanite or rose gold. The site offers enjoyable customer journeys, no matter you are interested in buying an advertised ring or a custom one.
Pompeii 3
Compared to dominant competitors in the diamond jewelry field, Pompeii 3 focuses on its affordable products. The brand offers payment plan options, customizable items, and promotional information that you can gain access easily. You can also notice the Gemological Institute of America (GIA) gradings of the 4Cs (color, carat, clarity, and cut) for products made from precious metals.
Further Reading: The 10 BEst Shopify Jewelry Store Examples & How To Build
Conclusion
To sum up, selling jewelry online is an ideal option given abundant opportunities from this field. We hope that from reading our article, you can have a perfect plan and join a suitable direct sales company to sell jewelry. We hope that from now on, you can begin to bring your business online effortlessly and wait for your first jewelry sale. May good luck be with you!
If you are creating a website for your online store, you can check out 48+ Best Shopify Jewellery Themes to help the customers navigate the products easily, and you can boost the sales and number of visitors.
If you still have any questions, please leave your comment under this post and let us know. We are always ready to help you out in case you need anything.
Related Posts:
---
Mike is a content writer at Avada, with a love for video games, gadgets, and software. He has been writing about the industry now for over 7 years. He likes to keep up-to-date with the latest software releases. He's also an avid reader, and he enjoys spending time outdoors with family and friends. When he's not working, you can usually find him playing video games or exploring new outdoor activities.
New Posts
Stay in the know
Get special offers on the latest news from AVADA.