7 Things Every Marketing Report Should Include
You probably think you engage in the marketing field to take your time to write reports, yet, marketing is eventually a game of numbers. You can't maximize what you can't calculate, and you can't calculate without a suitable data tracking mechanism available. That's where a marketing report comes into place.
A well-written report for you and your team can be an incredibly actionable tool. This guide will help you discover 7 Things Every Marketing Report Should Include.
Related Posts:
What is a Marketing Report?
A marketing report is a compilation of information coming from different marketing sources. It shows the performance of marketing efforts in your business.
Marketing reports cover data on marketing strategy, market research, promotions, ad & email campaigns, goals, and expected outcomes.
A well-crafted marketing report should provide you with all of the information you need to make an informed decision and act on it. The amount of information you have is typically more than what you need, which means that you don't need to cover everything.
Before gathering marketing information and make the report, you should consider why you do this report. Without a purpose, a marketing report is only a collection of numbers. The information that you add in your report will form your marketing strategy; thus, it's critical to take into account which metrics are closely linked to your business success.
A marketing report can help you justify marketing expenses, recommend more budget for marketing, identify which marketing channels can work for you to concentrate on them, discover the resources allocation for marketing purposes, and detect gaps in your marketing strategy.
You need to achieve or maintain a balance by including data that provides useful, comprehensible insight. You can use this information to adjust your current strategy.
Read more:
Why Write a Marketing Report?
When all of your analytics data can be found within your reporting tools, or inside each app and service themselves, why would you need to finalize formal reports?
You can take into account the benefits like when your manager and company managers want to see all of your data in one place. They would like to see your numbers, and they want to get a quick look at them.
You also need visibility. Collecting data from different sources together in one place will enable you to link the dots in ways you would not otherwise. Seeing how marketing is doing is valuable to those within your business. Other employees may enjoy the figures, and so will the executives and decision-makers.
What Should be Included in Your Marketing Report
Summary Page
Your report's first page should always be a summary that emphasizes the most significant metrics and a project overview. Make it comprehensible and succinct.
Your client should start from the first page, where marketing stands that month. Anything that follows this section should be more detailed information for the sections you have included on the summary page.
Besides, you can use this section to communicate with people who might not be quite familiar with marketing strategies and vocabulary, thus minimizing the use of text and jargon.
Goals and KPIs
Start with a reminder of what you are striving towards. Starting with the marketing team's role in reaching the bigger business goals can emphasize the report.
By doing this, your team will gain some insight with a benchmark to compare the actual numbers.
Be explicit about your goals, and there's more sense to all that follows. You will have a perspective into how each section combines into the bigger picture and adds up to the result.
Match your progress against your goal to the end goal in each report. You can consider the following goal targets: monthly or annual revenues, monthly traffic to your website (categorize it by traffic source), rate of the CSAT (Customer Satisfaction), the number of monthly leads you create, and the conversion rate from a new lead to a new customer.
Knowing where you are compared to those figures will allow you to make your marketing adjustments – before you drag too far behind to pick up the pace. Tell people what your goal and how you are achieving it.
Current Marketing Strategies
Although you may be well acquainted with your target audience and marketing strategies, some of your stakeholders may not be the same. Thus, you should add a segment that is about your core marketing strategy in the marketing report.
You should include a section that addresses who the target market is, the primary marketing channels, the growth opportunities you are seeking right now, and this project's current scope.
Specify exactly why they recruited you to the company. Ensure the transparency of the project's scope, and then help develop customer confidence that you've established a well-thought-out strategy.
If you offer SEO as a service, you should provide a brief description of what SEO is, and how do you improve the rankings of customers? Besides, it would help if you talk about the target audience and detail on how to reach their customers. Clarify whether you are concentrating on email marketing this month or increasing conversion rates from their blog.
Present a summary of what was done concerning their overall marketing strategy this month. You can (and should) also give more details on the metric sections.
If any changes occurred to your market or audience last month, resolve those here too. If you find it important, try adding information about your competition.
Website Analytics
Website analytics and SEO data give you the basis for responding to questions about your marketing strategy and the performance of your website. It helps you to identify how many people you reach your website and what they do when they land on your website.
Website traffic numbers
You should start with your website traffic numbers, which indicates the number of people is getting in connection with your company. The total site traffic numbers help you visualize the scope of your reach and show you a reference frame for your business position.
After that, divide it into several types of traffic, including unique visitors, which are individual people visiting your site, not total visits. Also, there is paid vs. organic traffic, which shows the number of people you are driving to your website via ads versus the visitors to your site naturally. If you pay for ads, show the return on investment (ROI) for them. Another type is blog traffic. Clarify the number of people is reading your blog and how many subscribers are.
Trends
Switch to a different viewpoint when you have your traffic numbers figured out. For each current number, zoom out and add a little perspective to the situation, like trends, which indicates the figures' comparison to the previous period.
Areas vs underperforming ones
You should also include performing areas vs. underperforming ones. Elaborate on which pages appeal the most to visitors, where visitors land consistently, where you should double down to stay successful, and what needs to be done to enhance pages that are not performing.
Every single company is unique. Your company might not adopt any search engine marketing (SEM). Or, you have no paid traffic as you are not advertising. Other companies may not have a blog. You can include and exclude metrics provided that you find relevant.
Other SEO data-points
Average visit duration
It is about time people spend on your site. Take into account the engagement of your website, the loading time, and your site's matching level with each visitor's intent.
Pay-per-click (PPC)
If you are running ads, what is the amount you spend on each engagement? You can use this criterion to measure your advertising efficiency. We will elaborate on this metric further in this part: PPC Campaigns.
Page rankings
This is the place where the search engine results pages (SERPs) display your business. A higher ranking means more visibility of your website, and eventually, you can get more traffic from the organic search you can hope to achieve.
Attribution
Attribution measures where your visitors are coming from. To determine the visitor's source, attribution uses UTM parameters, which are special codes added to a website URL.
Attribution is valuable if your web traffic has different sources, or if your advertising channels are multiple, or you expect to identify the highest-performing channel and the one that needs to be improved upon.
To find these measures, you could use some website-traffic measuring tools, and one of the most popular and free services is Google Analytics. With this tool, you can access thousands of metrics for your website and any pages linked with your domain.
From Google Analytics's homepage dashboard, you can see active users right now or in the last week, sessions, bounce rate, session duration, traffic by channel, trends over time, user retention, time of visits, sessions by country or by device, what pages users visit, performance against goals, and ad performance. Besides, with Google Analytics, you can adjust the date range and segment your audience.
PPC Campaigns
You should devote a report section to metrics that are related to paid channels when running PPC campaigns for clients. Alternatively, you can simply present them with a PPC report.
For each PPC channel, key metrics involve cost per conversion, click-through rate, impressions, ad spend, ROI (or ROAS, return on ad spend).
Compare these metrics to each channel. If a client has a limited budget, this is a perfect opportunity to deliver a lot of value for a client by making a recommendation based on these metrics where they should be focusing their ad spend budget.
It is one of the Report's most significant sections. It will pave the way for how well your customer comprehends the report as a whole. Unless the client grasps what PPC campaigns are, then the remaining figures in the subsequent parts will not make sense, either.
Social Media Data
If you have set brand awareness goals that partly focuses on social media reach or if you convert customers directly from social media, your report should have a section for Social Media Data.
From the social media platforms, you can gain insightful perspectives and analytics for your profiles followers, engagements, impressions, ad performance, virality, shares, audience demographics. With this data, you can find out how your audience reacts to your message.
You will benefit from the audience demographics information as, for example, you may see that your perceived target audience is not the audience that is engaged with your content.
Take Instagram as an example, you can get the most out of this fantastic platform for information about who your target audience is and you can better refine it.
For each platform, you can see this information in the insights or analytics tabs from your home dashboard.
Leads, Conversion, and Customers
This section can get you closer to your business goals. In this section, you should include a figure for new marketing qualified leads (MQLs), engaged contacts that are probable to become customers than other contacts, how many new sales qualified leads (SQLs), and contacts that indicate high engagement levels and are potentially sales convertible.
You should also mention how many new customers are, customer acquisition cost (CAC) or the amount needed to bring in a customer, cost per action (CPA) or the amount spent divided by customer actions (download gated content, form submission, signing up for a trial, etc.), and attribution (that is mentioned in the previous section).
These figures reveal things that work out for you or underperforming ones. You can also identify the sources that are generating leads and customers for you versus the channels that do not help you achieve your goal. Focus on those that are performing well, and determine ways to do with the sources that are not up to pars.
Up to now, you must be wondering how to calculate MQLs and SQLs, try determining what your business can benefit from MQLs and SQLs by engagement tracking, site tracking, form submissions, event attendees, and free trial sign-ups.
Define how contact becomes a lead, how a lead becomes a customer, the average level of engagement required for each? By doing this, you have a way to measure how many you get.
To calculate CAC, divide your total sales and marketing expenses by the number of new customers.
To calculate CPA, divide your total sales and marketing expenses by the number of conversions.
This section performs best at the very beginning or very end of the report. It will both do you good. If you put it at the beginning, then the subsequent sections will be an explanation. In contrast, when you leave it to the ending, the numbers will make more sense.
Related posts:
Conclusion
We have clarified what marketing reporting is, provided reasons for writing a marketing report, analyzed various reports, and 7 things every marketing report should include. When a monthly marketing report has been integrated into your workflow, you will come to recognize the further evaluation of your marketing efforts and the transparency your business gets.
Once again, a marketing report is a critical component of marketing efforts and business development. If you know the efficiency and effectiveness of your marketing, your time, resources, and money will be allocated so much better.
New Posts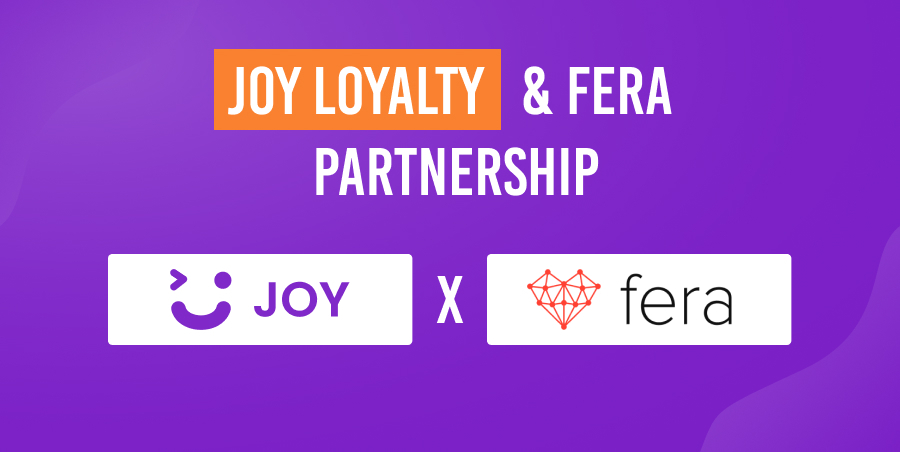 Subscribe
Stay in the know
Get special offers on the latest news from AVADA.
40k
subscribers has been joined!
Earn $10 in reward now!