Shopify Reports Apps 2020
30+ Best Shopify Reports Apps from hundreds of the Reports reviews in the market (Shopify Apps Store, Shopify Apps) as derived from Avada Commerce Ranking which is using Avada Commerce scores, rating reviews, search results, social metrics. The bellow reviews were picked manually by Avada Commerce experts, if your app about Reports does not include in the list, feel free to contact us. The best Reports app collection is ranked and result in July 2020, the price from $0. You find free, paid Reports apps or alternatives to Reports also. The Top 50+ Shopify Free Apps for Every Store.
30 Best Reports Apps for Shopify
Here is a list of 30 best Shopify Reports apps:
Data Export by Estore automate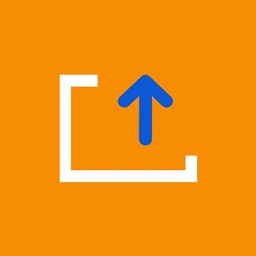 There are a ton of problems that the Shopify store owners have when analyzing the store owners. This Data Export Reports app is one of the most effective tools for users to build a competitive Shopify business. It is easy for the Shopify sellers to update and customize the products attributes with simple steps. Moreover, the Data Export Reports app can help the users to create unique and customizable financial reports. It provides many types of sales reports which are transferred into Google Sheet. Then, the reports can be exported via emails, FTP/SFTP, and Google Drive. Especially, the store owners can sort and summarize orders for any attributes such as locations, payment date, etc. Besides, importing data into reports via Google Sheets is also possible, which can retrieve data from Google Sheets.
Highlight features
Provide detail information about the orders
Export reports to multiple formats
Customize the orders by professional tools
Suport a wide range of reports
Support to summary the data through Pivot table in Excel
Price: From $5/month. 15-day free trial.
Rating: 279 - 5.0 / 5
Better Reports by Better reports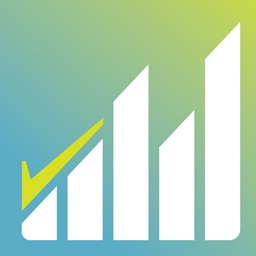 When you have been running your online business for a period of time, you will have to take note of everything that happened throughout that period to calculate about your cost and profit. Better Reports developed by Better Reports will help you to finish that process effectively. It helps you in tracking your business status such as your sales, products, traffic, etc, and afterward, your browsed information will be completely protected from being leaked out. With those tracked information, Better Reports will also let you to build and customize your reports freely, or even do it on behalf of you. This report can be shared with people that you want to share with via several convenient methods such as email, Google drive, etc. Your finished report will also not being abandoned as Better Reports will update its information frequently. Install Better Reports and get your 14-day trial for free.
Highlight features
Track your business status
Reports of your sales, customers, inventory, traffic and more.
Bulding and customizing your reports easily
Share your reports with several methods
Protect your provided data after tracking
Update your reports frequently to keep the information from being out of date
Price: From $19.90/month. 14-day free trial.
Rating: 117 - 5.0 / 5
NeatTracker by Neatshift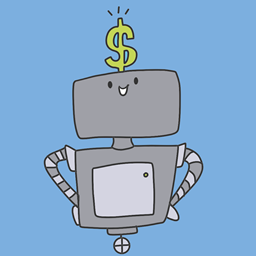 Finding an application with the highest exact rate? NeatTracker, a product made by NeatShift may be suitable for you. With NeatTracker, you can get the data you want based on the viewing and the cart-adding rate almost in real-time. Furthermore, NeatTracker will gain more knowledge for you about your own store and products by providing insights of the products that are favored by your customers at the moment. The data gathered by NeatTracker will be sent into your email on the way that you want it to be sent, which is customizable and really convenient. The simple store controlling page of NeatTracker in which your data will be displayed will help you to control your store easier and otherwise, this simple page will also help you to find your most wanted products and decide which one to promote later. Install NeatTracker now for free and you will receive all of those advantages in controlling your store.
Highlight features
Get the real-time data with the exact rate extended till the viewing and cart-adding rate
Gain more knowledge about your own store and products
Provide you reposts in the way you want, right into your email
Simple page helps you to control your store easier
Provide you information which help you to decide which product should be promoted
Price: Free
Rating: 65 - 4.6 / 5
Easy Reports by Dev cloud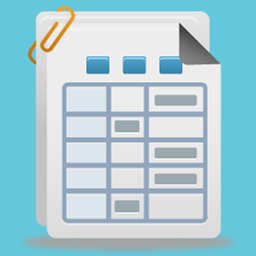 Easy Reports powered by Dev Cloud will discard the thought of making reports being exhausting forever. With Easy Reports, you can receive the most exact information about your sales status from a single order to the profit you made in a whole period of time. Those information can be exported into CSV and JSON, and if your want another output format, you will get it for free. These information will be formed into a report that you do not have to make yourself, and will jump into your email's inbox in your preferred time. If you accidently delete the email or want to browse for a piece of information that was too long ago, Easy Reports will still guarantee that you will not miss any of your saved information as the application had saved every of your reports for later uses. To get all of these convenience, install Easy Reports and you will even get your 15-day free trial.
Highlight features
Get information about your sales condition
Provide reports on schedule
Store your reports for later uses
Export your store information in selected output format
Receive reports via email
Price: From $2.99/month. 15-day free trial.
Rating: 47 - 4.9 / 5
Customer insights & analytics by Loyaltylion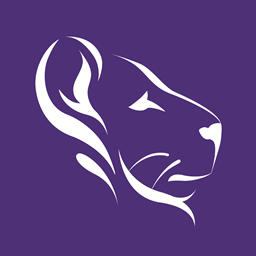 Customer insights & analytics is known as a free app for any e-commerce stores that require to boost up revenue by holding your customers. The app can help you observe who the loyal customers are and figure out customers who are at more likely to leave. In addition, you are able to retain your customers and find out how the store can compare with the industrial benchmarks. The app can work with lots of e-commerce shop owners and they all need to concentrate on their vital task. In case you need to improve customer loyalty and profits, don't forget that the app can help you with that. It is free for you to install the app and it takes about 12 months of history of orders to be automatically processed so that you can concentrate on the fields which can aid in increasing revenue.
Highlight features
Bring customers back by finding out the percentage of leaving customers
Figure out customers leaving to hold retention and boost up loyalty
Find out more loyal customers
Retain more loyal customers
Process the order history in up to 12 months
Price: Free
Rating: 43 - 4.5 / 5
SimplyTick by Lantan software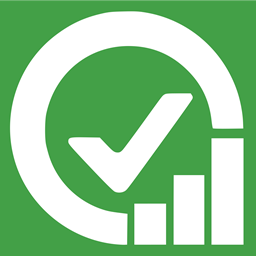 If you want to find an app that shows you recent trends, activities happened in your store, SimplyTick is the one you need. Particularly, once you install this app, it will provide you with daily reports on your store's revenue, orders, traffic and even more information. It also provides Product Dashboard that you can observe their performance by groups and easily manage your goods as well as their promote plans. Moreover, you can set up to receive notification of your store's performance every day or every week based on your needs. Another point is that this tool allows you to export and save it on your PC for later uses. Besides, you share the reports you like with your friends, family or partners to show them interesting statistics from your shop. There are more features that you can enjoy just from $0/month then take your chance.
Highlight features
Provide analysis on customers' behavior
Available to show the favorite products
Receive daily/weekly notification of store's performance
Easy to view and compare sales channel performance
Allow shop owners to download and share reports
Price: Start from $0/month
Rating: 39 - 4.5 / 5
Vendor Payout by Robert banh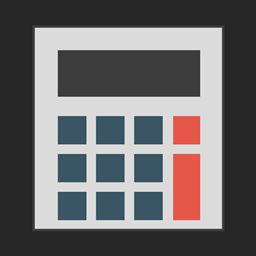 Vendor Payout designed by Robert Banh emphasizes on sales report. It is true that online businesses need reports to analyze the sales situation and give equal commission to vendors. With Vendor Payout, you can easily split your sales. Push customers to write their reviews and rate the products. There are a lot of noticeable characteristics that are worth mentioning. First, the app would provide logins for artists or third-party vendors. Vendors are allowed to access the sales reports made by Vendor Payout so that they can check and view your current sales. It would help the transaction between your shops and vendors to become more transparent. Second, you can search report based on date, vendors or order status. By searching on certain categories, it would save your time on finding reports. Third, the app sets up the cost of goods and custom deduction for each item or SKU. As a result, each good or bundle is suggested ideal price which ensures you will gain profits. Moreover, Vendor Payout can sync up to 250 orders at one time. You are offered a basic plan ($ 30 per month) after trying seven days for free.
Highlight features
Provide logins for artists or third-party vendors
Reduce the amount of time on calculating sales
Install in the blink of eyes
Display reports filtered by dates, vendors or order status
Set up cost of goods and custom deductions
Price: $30/month. 7-day free trial.
Rating: 34 - 4.9 / 5
NS8 Visitors by Ns8 inc.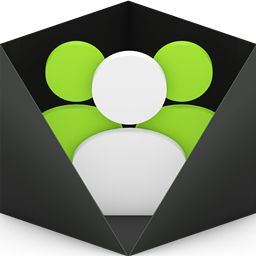 NS8 Visitors is an app that provides you with a report on individual visitors. Particularly, this software will show you the list of all visitors going through your store with more than 100 attributes available on reports, such as channel and campaign, geolocation, etc. Moreover, it helps you segment traffics on your store and gain better analytics. Besides, this tool works by integrating a small script on your store's page then it will not affect the performance or display of your site. You can also export the reports you want into CSV files for further uses and storage. Another point is that this app is free to download and use then you can take this advantage and try its amazing features.
Highlight features
Let users segment their traffic
Support reports on over 100 attributes
Easy to export reports
Provide list of all visitors to the shop
Work by integrating a small script on store's page
Price: Free
Rating: 33 - 4.7 / 5
EZ Exporter by Highview apps llc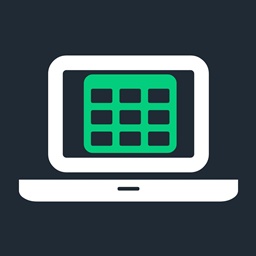 The Shopify store wastes a lot of time to have sales reports. With this Ez Exporter app, the store owners can easily export any exports such as orders, products, customers, etc to CSV. In addition, the users also can customize these reports as they want. Every process such as installation is manual so it can save time for the store owners. Moreover, this apps also allows the users to support the dropshipper or 3PL provider by the specific configuration. All these reports can be downloaded and delivered via email, FTP or FTPS, SFTP on the schedule such as hourly, daily, weekly, or monthly. Last but not least, the EZ Exporter supports the store owners to manage all the flexible orders by integrating them with Magento.
Highlight features
Create the beautiful performance with customizable templates
Provide tools to customize different attributes such as data, formulas
Support automatic CSV exports
Deliver the exported CSV via email, FTP, etc
Support the transaction management like authorization code and payment details
Price: From $19.95/month. 15-day free trial.
Rating: 33 - 4.9 / 5
DeepMine - Custom reports by Ryan alyea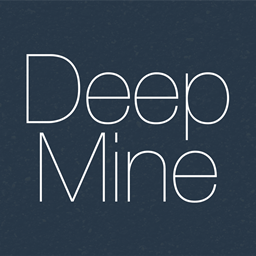 When wondering about how to control your online store better, you should reach out to DeepMine powered by Ryan Alyea for the most effective help. By applying DeepMine, you will be allowed to view the recent top products instantly which helps a lot in controlling your sell rates. DeepMine also provides search options that are customizable so that your reports can dig deeper into what is happening inside of your store. Otherwise, the application will let you setup your own reposts so as to keep yourself notified via email or to pay for your partner in the exact time needed. With DeepMine, everything about your store such as products, order and fulfillment status, or store details can be controlled by the throughoutly done reports. And last but not least, when using DeepMine, you can also setup some brand new products details based on the application works on accounting and reporting, and the reports will keep you on track with your store's evolvement. Install DeepMine now to receive a 60-day free trial.
Highlight features
Allow you to view your store's top products immediately
Provide search options that can be customized
Setup for reports are allowed so that you can notify yourself via email or pay your partner
Help you to control your store, products, order and fulfillment status
Let you setup products details and keep you informed about your store
Price: From $10/month. 60-day free trial.
Rating: 29 - 4.3 / 5
ReportFrog by Lantan software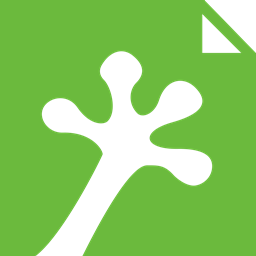 ReportFrog, which is released by the Lantan Software team, is an important tool for all Shopify e-commerce administrators to manage your store. With ReportFrog, you are enabled to track your store's performance. It will be entirely easier for you to share reports with your business partners, employees, managers, co-workers or anyone who wants access to data. This extension will send eye-catching daily and weekly reports together with a summary of the most necessary e-commerce metrics insisting of revenue, page views, best-selling products, number of orders, and many more. Significantly, you are able to get full access to ReportFrog without any limitations during your 14-day free trial. Let's get started now!
Highlight features
Easy to keep track of your store performance
Able to have great insights to concentrate more on what you should
Able to automatically share the report with your partners
Able to calcucate yearly, monthly, weekly, and daily numbers
Send beautiful daily and weekly email reports to you
Price: $2.90/month. 14-day free trial.
Rating: 21 - 3.9 / 5
Calculate by Varinode, inc.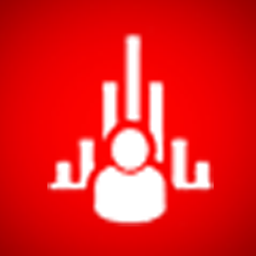 The sales analysis plays an important role for the online traders to know whether their business is effective or not. The Calculate app is what all Shopify store owners need to have to calculate their revenue and make better and faster decision. This Calculate app provides the automatical tool to retrieve data from the Shopify shops. It also helps collect the statistical information to pre-populate input values. Therefore, it is possible that the Shopify store owners minimize the risk from the marketing spending. Understanding the effect of the data to the online shops, the store owners will have more opportunities to succeed. Besides, with the responsive feature, Calculate is a powerful tool to display all products in a perfect performance in different devices.
Highlight features
Guide the users through the calculators
Display perfectly in different screens
Support one-click installation
Decrease the risk from multiple calculations
Support to retrieve data
Price: Free
Rating: 12 - 4.3 / 5
Best Seller Insights by Burst commerce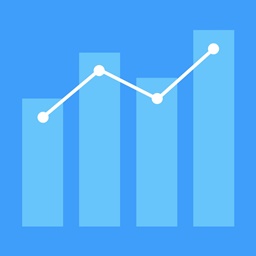 Best Seller Insights developed by Burst Commerce helps users increasing more sales by concentrating on their best sellers. The app can tag users' best-selling items according to sales percentile, then creating a smart collection with those tags so that you can push your best-selling orders forwards and center in order to boost up your sales. Users can sell more of your products by placing the best-selling products at the top of the collection. In addition, you can include your best-seller rank badges as well as the list on any collection or product and add them to social proof to boost up conversion rates. Take note that not all of the products in your store can become a best-seller and that is a reason why you need to offer incentives to get your products sold. The app can tag your slow-moving items so that you can foster them with discount codes. It also can help you easily see Shopify collections, and this makes customers brow relevant best-selling collections to some shopping ideas.
Highlight features
Increase users' sales by focusing on best-selling items
Allow users to sort best collection and put more products at the right place
Apply product sales ranks to focus on advertisement budget
Tag best-selling products to boost more sales
Price: From $19/month. 15-day free trial.
Rating: 9 - 4.9 / 5
By the numbers by Unsupervised llc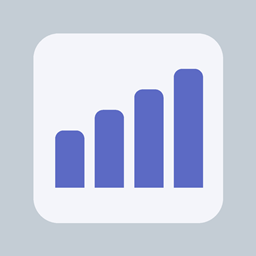 By numbers is invented with a view to supporting internet-based shops to predict the sales and keep track of KPIs. Therefore, Feedback Rebates is a great solution worth considering. Forst, the app forecasts and analyzes data in one view. The report is made by collecting sales data for one week or one day. Reports are provided with graphically shown data so admins can find out the buying trend easier. Second, By the numbers helps to keep track of your KPIs. You can have access to executive large scale views of your sales data. Moreover, the app assists you in understanding customer engagement through short-term and long-term rates. Third, managers can forecast sales and revenue. Based on graphical data, you will know which products are being bought most; hence, you can import that product in time to meet the demand. Amazingly, the app is totally free so, don't hesitate, download By the numbers now!
Highlight features
Forecast and analyze data in one view
Find out trends with graphically shown data
Improve customer retention
Keep track of your KPIs
Provide sales forecasting
Price: Free
Rating: 5 - 4.2 / 5
TrendSeam by Trendseam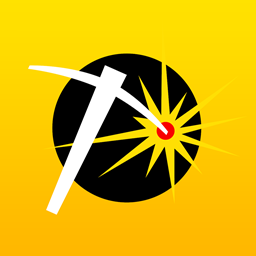 TrendSeam Sales Reporting aims at providing users with reports on their sales, their customers, their products and many more. With the app, it enables users to get an understanding about their own stores and support to find for users their sales chances. TrendSeam has many amazing features. Users can receive the summary about dashboard recovering such as best customers, customers' location, average order value or sales by weeks, etc. In addition, it helps export your data to CSV and helps you search for customers who already purchased your products. Moreover, the app can ensure you to purchase products with the right quantity the group reports. Also, the app can integrate with your Shopify stores to provide you with a better understanding of the customers and their purchase habits. Your sales can automatically be imported to aid you how to view the best or worse selling items or loyal customers and showcase trends.
Highlight features
See performance of users' store and compare to previous year
Allow admin to search for best or worst selling products
Plan marketing campaign and identify customers' location
Get data exported to CSV and use it in Excel
Get users better understanding about customers and their shopping habits
Price: Start from $0/month
Rating: 4 - 4.5 / 5
Reportify by Stunning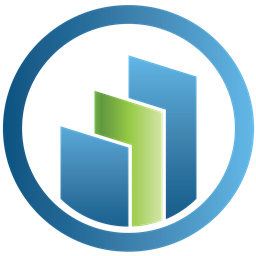 Do you want to understand customers' buying trend? Do you want to keep buyers to come back to your shops? These questions are solved by Reportify. Reportify is developed by Stunning, a group of tech geeks loving the designing app and has gained trust from users. The app provides three main good characteristics. First, the app gets insights into sales in a particular region. Admins can understand buying pattern in each area so, it is likely to offer suitable products or bundles of items to boost the sale. Second, Reportify creates reports based on orders or sales. Based on the reports, you are able to compare your store performance on different platforms. Last but not least, the app connects with Shopify and Google Analytics which ensures that you are having the most precise analysis. Amazingly, the app is free to install so, download Reportify now to map out your marketing plan and increase the loyal customers.
Highlight features
Get insights about sales in particular region
Compare store performance with similar stores
Create sales reports based on orders
Connect with Shopify store and Google Analytics
Figure out opportunities for sales growth
Price: Free
Rating: 3 - 2.3 / 5
Order Heat Map by Scs design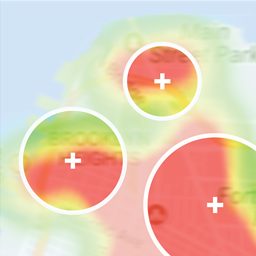 The marketing and sales strategies play an extremely important role in the online seller's success. The Order Heat Map Shopify app will be the solution for any shop owners in analyzing the targeted locations. By using this app, the store owners will know where is the densest of their customers. Moreover, with the interactive drawing tool, the target. In addition, it is easy for the app users to export this map to a mailing list. Especially, this Order Heat Map app allows the store owners to reach out more than 3000 places on Google Maps. Therefore, the customers can filter out their customer's cities to have regional marketing efforts. The Order Heat Map app can pull a number of customers automatically and narrow down their prospects. Last but not least, this app allows the users to create for the target customers with a direct mail campaign.
Highlight features
Enable gernerating the heat map from the location of customers
Save the cost from direct mails
Follow the authentication prompts
Easy to create the targeted customer's list
Filter the customer's orders followed the ROI
Price: $10/month. 5-day free trial.
Rating: 3 - 3.7 / 5
Cyfe by Cyfe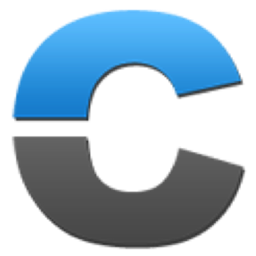 It is essential for the online trader to empower their stores by a Shopify app that helps them to monitor their business data. Consider as one of the best tools, the Cyfe app is totally suitable for any multi-purposed Shopify stores. As a responsive app, this Cyfe app provides the customers with the best impression about your apps by using dashboard. Moreover, despite a ton of database, the admins can manage them easily by simple process from this app. In addition, there are Pre-built Widgets that can help to collect data from different websites such as Google and Salesforce. besides, the store owners enable sharing the dashboards or real-time reports with whoever such as managers, customers, etc. Especially, all of the data can be downloaded or scheduled via email in different formats like PNG, JPEG, PDF, and CSV.
Highlight features
Use the dashboards to monitor individual departments
Import the data by Pre-built Widgets
Track the historical data easily
Send the email or SMS to alert the users
Support to export data through different formts
Price: Start from $0/month
Rating: 2 - 5.0 / 5
Customer Acquisition by Argoperks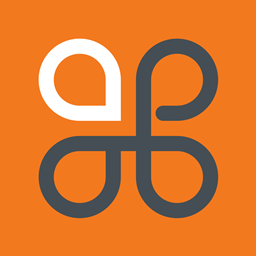 Customer Acquisition by Argo by ArgoPerks is an app which can help you acquire new customers and increase your sales on autopilot. This app has several useful features. Firstly, create a gift card to your website through the Argo app which would help you keep your customers happy because everyone loves getting gifts, especially thank you gifts. And when your customers are pleased, they would buy more and introduce your store to their friends. Also, Argo helps people discover or get reacquainted with other websites so that many shop owners believe that giving Argo gifts makes more sense than advertising, coupons or referral programs. Secondly, with this app, you will only need to pay when customers buy from your online store which would help you save a considerable amount of marketing budget on clicks that don't convert to real customers. Lastly, you can create new gift campaigns easily with only a few clicks. Install now and experience all of these features for free.
Highlight features
Increase sales and revenue
Only pay when customers buy products
Manage gift campaigns easily
No marketing or analytic skills required
It's free
Price: Free
Rating: 2 - 5.0 / 5
Statbox Email Reports by Pexeto pty ltd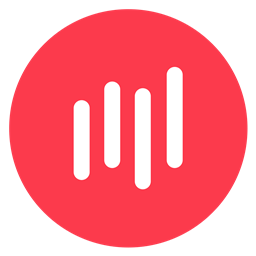 Statbox Email Reports offered by Pexeto Pty Ltd provides you with daily, weekly, and monthly reports on sales performance and send them to your emails. You can even create data-driven decisions according to your sales performance by tracking up to 14 company-level analytics and reports. With the app, you can receive stunning designed email templates which can work and look beautiful on all devices. Since the app provides you with metrics change tracking, you can easily compare how metric changes from the previous reports. With best-selling products, the app offers you top three best-selling items from the store for a period of time. Also, you can easily install and set up the app without being required coding knowledge. All you need to do is to add your email after installation and everything is ready to run. Don't forget that your reports can be created and sent to you based on the store's time-zone. Users can even share the reports with their members who already include their emails to the list of email receivers.
Highlight features
Send sales performance reports to users' emails
Create data-driven decisions according to store performance
Allow users to track more than 14 e-commerce metrics
Create reports based on users' time-zone
Enable users to share reports with their team
Price: From $5.99/month. 30-day free trial.
Rating: 1 - 5.0 / 5
Shoppy Bot ‑ Smart Assistant by Lightning in a bot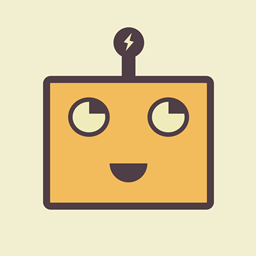 Shoppy Bot app is an effective tool for the Shopify store owners who want to gain more benefits by analyzing the data and interact with the buyers. By useful features, this Shoppy Bot app can create more than 30 beautiful and unique reports which the users can customize by themselves. Moreover, these reports included all fields in a Shopify store such as sales data, inventory counts, and advanced customer segmentation, which has great influence on the online business success. In addition, this app also supports the shop management with the simple and natural language, so the users do not need to have much knowledge about coding. Therefore, the Shoppy Bot app can save a lot of time which is spending on building the reports and analyzing those data. Especially, this app is totally free to install with the string speed.
Highlight features
Deliver the reports automatically
Allow the report to be run on dashborad or Slack
Provide over 30 unique report orders
Customize the reports in the natural language
Eliminate the errors
Price: Free
Rating: 1 - 5.0 / 5
Reports & Orders Administrator by Creating genius, inc.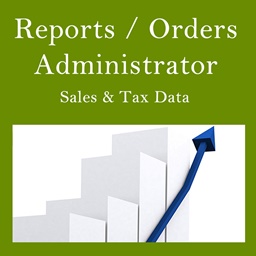 As suggested by the name of the app, Reports & Orders Administrator provides you with sales reports and helps you to manage your order in an effortless way. In details, this software gives you reports on sales revenue and tax. Particularly, for sales revenue, you can know when you reach a peak, which items are trending,… while for sales tax, you can get how much you collected and for what county. Moreover, you can choose the range of reports based on your needs, such as weekly, monthly and yearly. This tool also allows you to export reports to CSV files then you can use them for other purposes. You can take a trial of 3-day for free to experience the functions of this app and pay $9.95/month for later uses.
Highlight features
Give shop owners total sales reports
Support of tax data statistics
Simple to filter the data for orders
Easy to export reports to CSV
Available to choose the range of report (weekly, monthly, yearly)
Price: $9.95/month. 3-day free trial.
Rating: 1 - 5.0 / 5
Email Reports by 2can apps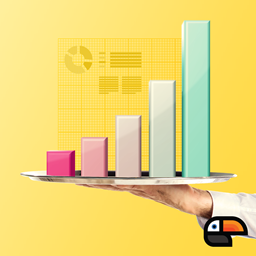 Email Reports, which is released by the 2can Apps team, is an outstanding assistant for store's strategic planning administrators to keep track of the inventory and sales by delivering various reports to the inbox. With Email Reports, you are allowed to track all of the orders, traffics, and sales in your store, on a regular basis. There is no need to read every individual notification email whenever an order is placed or manually check your sales anymore, you can still get updated about any latest information, or actions which are performed in your store site. Email Reports by 2can Apps features daily, weekly, or even monthly statistics on what happens with your sales, which leads to the fact that you can easily decrease your workload and spend more time planning your store's future strategy by comparing figures of each month, finding out the top-selling products and their remaining inventory. Also, you can restrict email addresses and set a consistent time for the report to be sent. Get this smart application now without any fees!
Highlight features
Customize the frequency and the time you receive email report
Help users compare the performance between 2 weeks or 2 months
Show the top-selling products and their remaining inventory
Allow unlimited recipients of individual report
Receive the mobile version of emails
Price: Free
Rating: 1 - 5.0 / 5
edrone by Edrone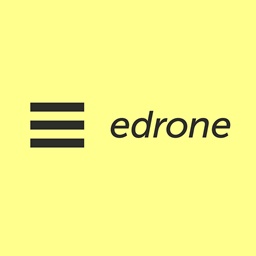 In the era of shopping online, sales report are significant and impact on the development of your business. Therefore, Edrone is designed to help online shoppers to upgrade inventory management. Edrone provides admins' internet-based shops a lot of distinctive features. First, the app displays a detailed view of a unique buyer. Sales staffs can communicate with clients and show content based on what the shopper is doing. After that, you can send individual messages to suggest suitable products that match their needs. Second, Edrone is equipped with marketing automation section. An email address will appear once customers stop to shop around and leave your homepage. Besides, Edrone would increase buyers' satisfaction by sending emails including useful messages that buyers need. Third, the app helps to recommend products based on what customers search or ask for. Furthermore, newsletters are sent to inform new arrivals or items that buyers care. Amazingly, the app is free to install so, download Edrone now!
Highlight features
Provide detailed view of a unique buyers
Display detailed overview of account and purchasing status
Equipe with marketing automation section
Create customisable scenarios for customers
Recover abandoned carts
Price: Start from $0/month
Rating: 1 - 5.0 / 5
Zombie Meter by Datainq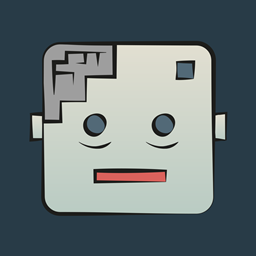 The Shopify marketplace is one of the most attractive markets for online sellers. There are millions of potential customers in this market looking for their expected products; however, it is not easy for the store owners to make the visitors impressive about their Shopify stores. It is essential for any online merchants to understand their customers as well as have the individual strategy for each of them. This Zombie Meter Shopify app will be the best solution for the shop owners to analyze the customer's behaviors, which helps the users increase their revenue. Especially, because the visitors just come to the store for a very short time, so it is necessary for the app users to have real-time activities within 10 seconds. After grouping the customers in 5 main groups, this app Zombie Meter allows the store owners to give them the appropriate discounts.
Highlight features
Enable monitor real-time vistors
Provide the chat tool via IOS and Android devices
Automatically install within a minute
Easy to customize the live chat widget
Support other languages
Price: $2.99/month. 14-day free trial.
Rating: - 0.0 / 5
Track Your Store Sales Chatbot by Statiny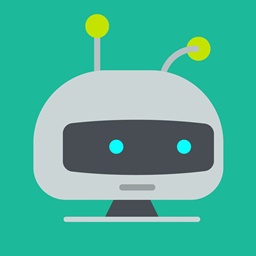 Track Your Store Sales Chatbot app developed by Statiny aims at earning and controlling your sales at the same time. In fact, the app will help you how to gain sales and control it since having any idea of metrics is important for growing your sales. In addition, the app provides users with smart, analytical data that is relevant to your online store. Take note that you can add some of your owners or admins of your online shop to share the statistic. With the app, you can see statistics on new or returned customers, the number of orders per period or gross total and many more. Moreover, the app offers you an instant orders notification and chatbot settings menu. Also, you can save your time since the app says no to complicated sales reports or graphs and tables. Don't forget that Track Your Store Sales can track the fulfillment rates or compare the statistics between stores.
Highlight features
Allow users to earn more sale and control it
Compare all sales key metrics of store to boost up sales
Reduce complicated sales report, tables or graphs
Track rate of fulfillment and compare sales by stores
Receive notifications or messages alert
Price: Start from $0/month
Rating: - 0.0 / 5
Sales vs. Weather Report by Datainq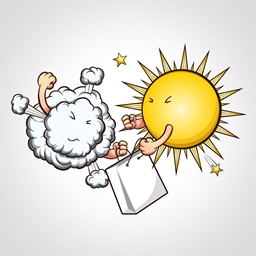 Sales vs. Weather Report, which is released by the Dataing team, is an important tool for all Shopify e-commerce administrators to create a sales vs weather report for your last 12 months. With Sales vs. Weather Report, you are enabled to be aware of what type of weather can motivate customers to place orders. In details, this application will analyze your sales during the last 12 months and the weather during its time and place. You will be provided with more than 25 kinds of reports that we will check the sales number, the total value of orders, the average number of products. No more waiting, just check the app now to explore many more advantages!
Highlight features
Grounded in temperature and weather to analyze your sales
Estimate the weather that your customers tend to buy and the weather they do not
There are more than 25 types of report
Your data is kept safe 100%
The data can be all deleted by getting the app removed
Price: $9.99 one-time charge. Additional charges may apply.
Rating: - 0.0 / 5
Error Tracking with CatchJS by Simple integrations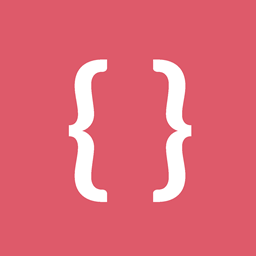 One of the most amazing features about Error Tracking With CatchJS is that it lets you know when your online store is breaking. With the app, it helps you collect automatically any errors happening in the store and show you a detailed log of the circumstances. Users can be informed via emails whenever errors occur. Moreover, you can see the screenshots of your screen when the errors happen and view clicks resulting in errors. This way is believed to reproduce the problem and access the influences. Additionally, the errors reporting the script can provide you with insight into the relevant details and go down to the exact codes where the errors happen. Take note that any customers love the fast loading sites, hence, error tracking had not better slow down everything. The script of tracking error is possessing a small file size that can aid in translating into the fast loading times and offering a snappy experience for customers.
Highlight features
Keep users' online store error-free
Allow users to know when errors happen
Enable to show screen as errors occur
Quickly reproduce problems
Provide users with error tracking script
Price: Free to install. External Charges may apply.
Rating: - 0.0 / 5
Ecomfit ‑ Reporting & Insights by Eup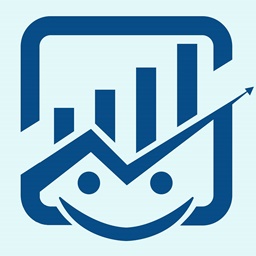 The more the Shopify marketplace popular, the more necessary the store owners empower their own shops with the best apps. The Ecomfit will be the most effective solutions for any online traders. With the most powerful tool, this app allows automatically tracking customers' activities. Moreover, it is also easy for you to inform your customers about any events and discounts that attract them to buy more products. In addition, the users can turn the products images into the most beautiful and charming pictures in different devices by this app feature. Especially, this app is the most effective solution for the store owner to save time, efforts to collect the data, then to eliminate the spreadsheet for you. Last but not least, this useful app requires you with very simple steps to install, so you just need some clicks to customize your shop on your own.
Highlight features
Display the top products, brand, and customers
Analyze the daily sales
Provide monthly report
Easy to set up without coding
Enable customizing any features
Price: Start from $0/month
Rating: - 0.0 / 5
Darkstore by Darkstore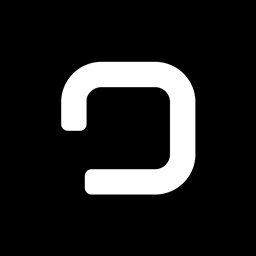 The fulfillment and logistics are extremely complicated for the online sellers, by using this Darkstore app, they can solve all the problems to maximize the cost. With optimum features, it can improve the customer's shopping experiences. Moreover, the app users can motivate the customers to purchase more by the Same-Day Fulfillment. In addition, this Darkstore app can fulfill its orders at any scale by fulfillment warehouses. It is easy for the store owners to support the delivery with the last-mile carriers. Therefore, the app users can boost the sales and increase the customer experience.
Highlight features
Enable avoiding abandoned carts
Offer the customers same-day delivery
Automatically display the same-day carrier rate
Easy to sync the catalod and orders
Support to integrate with Shopify
Price: Free
Rating: - 0.0 / 5
How Avada.io ranks Shopify Reports apps list
These above 30 Reports apps for Shopify are ranked based on the following criterias:
The ratings on Shopify App store
The app's rank on search engines
The prices and features
The app provider's reputation
Social media metrics such as Facebook, Twitter and Google +
Reviews and assessment by Avada.io
Top 30 Shopify Reports Apps
Special thanks to all vendors which contributed the best 30 Shopify Reports apps. We honestly recommend you to give every app above a try if possible. We create Shopify apps review series with the aim of helping Shopify online stores find the best Reports for their website. All of the information on the review (including features, description, prices, and links) is collected from the vendor's website or their own published page/ selling channels.
The list of the 30 best Shopify Reports apps is kept up-to-date on a regular basis by our team. Please feel free to reach us out if you have any questions related to this app review.
Don't see your app on the list? Wanna contribute more content to this review? Contact us
People also searched for
shopify reports apps

reports apps for shopify
top reports for shopify

top shopify reports apps