Best Shopify Related Blog Posts Apps
Top 4 Best Shopify Related Blog Posts Apps in 2023
4+ Best Shopify Related Blog Posts Apps from hundreds of the Related Blog Posts reviews in the market (Shopify Apps Store, Shopify Apps) as derived from AVADA Commerce Ranking which is using AVADA Commerce scores, rating reviews, search results, social metrics. The bellow reviews were picked manually by AVADA Commerce experts, if your app about Related Blog Posts does not include in the list, feel free to contact us. The best Related Blog Posts app collection is ranked and result in June 2023, the price from $0. You find free, paid Related Blog Posts apps or alternatives to Related Blog Posts also. The Top 50+ Shopify Free Apps for Every Store.
Quick Comparisons of the Best Shopify Related Blog Posts Apps
| # | App Name | Vendor | Pricing | Rating | Image | Action |
| --- | --- | --- | --- | --- | --- | --- |
| 1 | Related Blog Posts | Digital Darts | Free | 4.9/5 ⭐️ | | Get app! |
| 2 | Pro Blogger | Low Fruit Solutions PTY LTD | $5/month. 10-day free trial. | 5.0/5 ⭐️ | | Get app! |
| 3 | Better Related Blog Posts | Stackedboost | $2.90/month | 5.0/5 ⭐️ | | Get app! |
| 4 | Related Products & Blogs | Zestard Technologies Pvt Ltd | $7.99/month | 2.0/5 ⭐️ | | Get app! |
Top 4 Best Related Blog Posts Apps for Shopify stores:
Here is a list of 4 best Shopify Related Blog Posts apps:
Related Blog Posts by Digital darts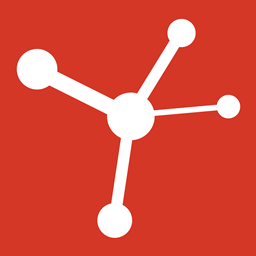 Related Blog Posts is one of the most powerful apps that helps you quickly and easily suggest to visitors whenever they come to your store. There are more and more customers will be attracted to the contents on your Shopify blog. Therefore, this app also boosts your SEO and creates more quality internal links to satisfy more customers. Besides, the customizable tools will help the users to design their own stores to display their products beautifully. Or even you can change the text size or color that is displayed in related posts. Moreover, the store owners are allowed to exclude posts by using a specific tag. Last but not least, the Related Blog Posts app is freely installed, which increases your page speed and accessibility of the Shopify admin.
Highlight features
Suggest the readers with related products
Build the internal links
Include the specific tags
Customize the texts and the featured images
Display the control panels
Price: Free
Rating:4.9 / 5
Pro Blogger by Low fruit solutions pty ltd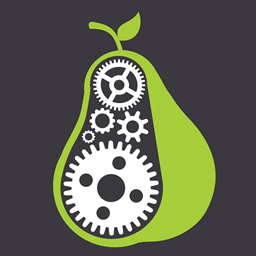 Developed by one of the best app suppliers for Shopify store, Pro Blogger app will be your effective solution to increase the quality for your store blogs as well as the SEO. The Pro Blogger, with the outstanding features, helps the context about related articles, related products. Moreover, this app also automatically build internal site links that increase the SEO for your stores. In addition, it allows the users to show all their products in a responsive slider, which catches their eyes and makes they buy more and more. Especially, this app is so amazing tool for the users to public their posts on the multiple social webs such as Pinterest. Finally, there is one step for the store owners to install free and easy.
Highlight features
Display the related articles and products
Customize the article author by using short codes
Caption the Blog images with the best impression
Provide the advanced customization
One- click installation
Price: $5/month. 10-day free trial.
Rating:5.0 / 5
Better Related Blog Posts by Stackedboost
Better Related Blog Posts inspire your traffic to use more content material and go to more pages on your website online via installing the Shopify higher associated blog Posts App from Stackedboost.
Furthermore, you can boost engagement by keeping your site visitors longer to your keep. This increases engagement and retention. It is suggested similar blog posts of yours on the cease of each weblog post. This is an established manner of growing engagement and retention that during go back will result in more income. Because of the funder of a pinnacle-rated SEO enterprise, I assure this plugin will boost your whole web sites SEO and bring you more customers. Using better-related weblog Posts created an important link among your blog posts to increase your inner search engine optimization.
Hyper modern technology BRBP load first-rate is speedy on any device. This contributes to higher user revel in and also impacts your store SEO.
Highlight features
Can support to boost engagement of customer
Can boost your sale and SEO
Be able to set a number of posts to display
Option to show author, date and other buttons
Can Set widget title & description
Price: $2.90/month
Rating:5.0 / 5
Related Products & Blogs by Zestard technologies pvt ltd
Related Products & Blogs, which is released by the Wordsense team, is an important tool for all Shopify e-commerce administrators to conveniently and quickly boost sales by showing relevant products and blog posts. With Related Products & Blogs, you are enabled to presenting related products of your store on the Shopify blog posts and vice versa, display the related blog posts on your Shopify products. Furthermore, through products and blog sports synchronization, Related Products & Blogs can help you improve SEO and Site internal linking. On top of that, you are allowed to keep your visitors staying engaged with your Blog by showing related products in a highly responsive slider integrated with a weighted rule set to maintain the most relative match. Depended on your choice, you can match and present in a Responsive slider the most related products to your content in order to motivate your visitors to become the loyal customers in an entirely automatic way. Let's optimize your blog posts now! Please kindly note that you can set co-authors for your blog articles with no limitation from Shopify account creation. Get the app now grow then!
Highlight features
Ensure relative product suggestions using a weighted rule set
Provide different options for displaying recommendations
Build internal site links needed for SEO on autopilot
Impress visitors by captioning your blog posts images
Add alternative and co-authors in your Blog article
Price: $7.99/month
Rating:2.0 / 5
How AVADA.io ranks Shopify Related Blog Posts apps list
These above 4 Related Blog Posts apps for Shopify are ranked based on the following criterias:
The ratings on Shopify App store
The app's rank on search engines
The prices and features
The app provider's reputation
Social media metrics such as Facebook, Twitter and Google +
Reviews and assessment by AVADA.io
Top 4 Shopify Related Blog Posts Apps
Special thanks to all vendors which contributed the best 4 Shopify Related Blog Posts apps. We honestly recommend you to give every app above a try if possible. We create Shopify apps review series with the aim of helping Shopify online stores find the best Related Blog Posts for their website. All of the information on the review (including features, description, prices, and links) is collected from the vendor's website or their own published page/ selling channels.
The list of the 4 best Shopify Related Blog Posts apps is kept up-to-date on a regular basis by our team. Please feel free to reach us out if you have any questions related to this app review.
Don't see your app on the list? Wanna contribute more content to this review? Contact us
People also searched for
shopify related blog posts apps

related blog posts apps for shopify
top related blog posts for shopify

top shopify related blog posts apps