A Complete Guide To Learn Email Marketing
In a digital age where social media appears to be the primary tactic, it's critical to realize that email marketing is just as crucial. While some components of social media, such as algorithms, are uncontrollable, your email marketing platform provides you more ownership and control over its deliverability.
Using it right, and email marketing can become the tool to help you build relationships and profit from customers. If you want to achieve that, you will have to provide relevant, valuable information to your subscribers and make them take action on their goals.
Keep that golden rule in mind is the first step to making your subscribers reading your emails, and looking forward for the next
But, you may ask, what about the other rules? How can you make email marketing your best friend when there is so much you haven't known about?
That is what this article is about, we will walk you through all the essential resources to learn email marketing. All of these resources are provided by the professionals of AVADA, so you know you are getting the best knowledge.
Let's get started.
Email marketing basics
First, let's get through some basic information that you should know about email marketing.
The effective digital marketing technique of sending emails to prospects and consumers is known as email marketing. Prospects become customers, and one-time purchases become loyal, adoring fans, thanks to effective marketing emails.
Email marketing can be used in a variety of ways, with some of the most popular being:
Build relationships: By engaging in personalized interactions.

Boost brand awareness: Keep your firm and services in the forefront of your prospects' minds until they are ready to engage.

Generate leads: By enticing subscribers to share their personal information in return for a valuable asset.

Promote your products and services: Send emails to market your new and existing products, services.

Promote the company's content: Use email to provide your prospects relevant blog articles or useful assets.

Nurture leads and customers: Delight your consumers with material that will assist them in achieving their objectives.
Of course, these results are not just said for fun, there are many real-life statistics that can back up the benefits of email marketing. You have 3.8 billion email users around the world, and they all check emails multiple times a day. On average,** an email marketing campaign can generate $44 for every dollar spent**, which is a 4400% return on investment.
Related: The Must Know Statistics On Email Marketing
You can use email marketing in many industries, including B2B, B2C, eCommerce, real estate, etc. Despite the rise of social media platforms, having an owned channel like email is still highly valuable for any type of customers that you are targeting.
That is just the basics, but don't worry, we don't want you to get overwhelmed. In the next section, let's see how you can get started with email marketing in a few easy steps.
Related: Email Marketing Basics: Everything You Need To Know
Getting started with email marketing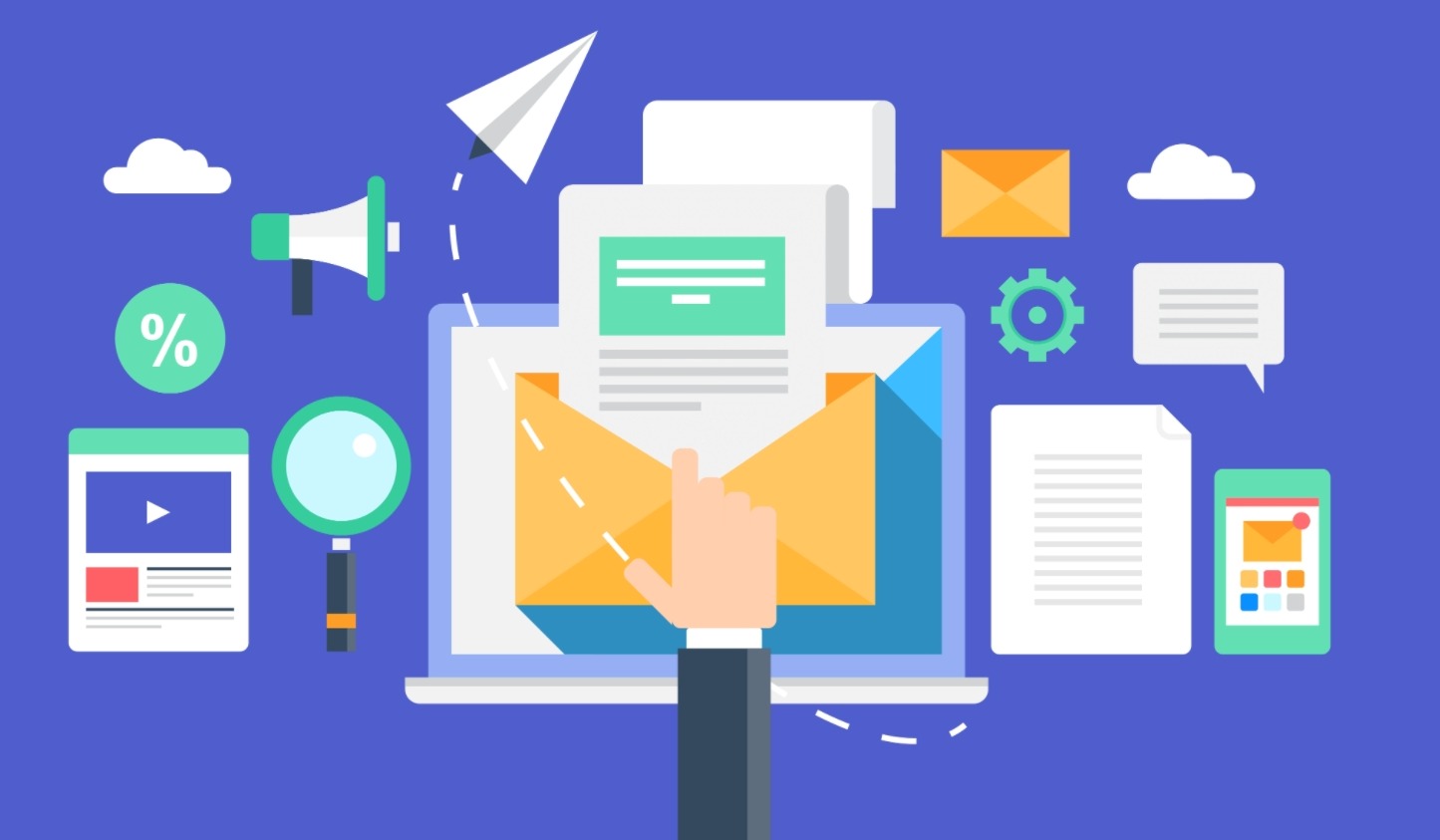 Email marketing has vast possibilities, but the steps to start are pretty simple. Here are key steps to start building your email campaigns that can delight subscribers.
Step 1: Brainstorm your email marketing strategy
Your customers receive a ton of emails everyday, not just from companies like yourself, but also from colleagues, friends, and relatives. Which means, if you don't build a strategy, your emails can easily get lost in a crowded inbox, or even sent straight to the spam folder.
You could learn how to create a successful email strategy and send messages that people want to read. It only requires a strategy (one that can be broken down into a few key steps).
Read our guide on building an email marketing strategy to start.
After you have a template for your email marketing strategy, let's go to the next step.
Step 2: Choose your goals
Gather some context about your company, such as resources and budget, to come up with your email marketing goals. Also, take a look at your industry's email marketing stats to use them as benchmarks for your goals.
Your goal should be simple and easy to track, such as:
Maximizing ROI

Increasing customer loyalty

Maintaining relationships with subscribers

Increasing customer engagement
Step 3: Define your audience
A relevant email is an effective email. Start with the buyer persona, learn what they want, and design email campaigns to meet their demands, just like anything else in marketing.
For example, if a company sells streetwear clothing, its target market is mostly made up of modern young people who live in cities. Then it will make sense for your email marketing strategy and efforts to employ traditional methods to reach this set of people and acquire email addresses.
Step 4: Find ways to build your list
An email list is a collection of people who have given you permission to send them relevant material (we'll cover how to grow your email list later). You'll need numerous ways for prospects to opt in to receive your emails in order to create that list.
If you just have a few people on your list to begin with, don't get disheartened. It may take some time to construct. Meanwhile, treat each and every subscriber and lead as if they were gold, and your email list will naturally increase.
Step 5: Create a schedule
Decide how frequently you'll contact your list, let your audience know what to anticipate up front, and keep to a consistent schedule to create trust and ensure that they don't forget about you.
Also, decide on the type of email campaigns you want to send. Do you send weekly newsletters? How often do you send out new product announcements? By setting up different types of emails, your subscribers can sign up for more relevant emails, too.
Step 6: Analyze your results
Everything we do as marketers should be measured. Being thorough about each major measure will allow you to make little changes to your emails that have a big impact. Later , we'll go through the specific KPIs to keep an eye on.
Now that you understand the basic steps to run email marketing, we can go to the next section.
Best email marketing courses
If you are still feeling a bit lost with email marketing, it's always valuable to learn from the best experts in ways that you find easy. An email marketing course with videos and practicing lessons can give you the necessary inspiration, knowledge, and opportunities to hone your skills.
So, whether you are new to email marketing or already a professional in the digital marketing industry, it's always beneficial to learn from the most experienced teachers. Not to mention you can also gain certification that shows your company and employers that you are knowledgeable about the field.
Read the article below to learn more about the best email marketing courses (paid and free) to pursue:
Related: 10+ Best Email Marketing Courses
Learn email marketing from scratch
Alright, if you are ready now, let's learn email marketing from scratch. We will go through all the essentials, combining guides and resources to give you the best idea of what to do with each part. As you already have guides for email marketing strategy, we will skip that and go into selecting an email marketing platform.
1. Choosing an email marketing platform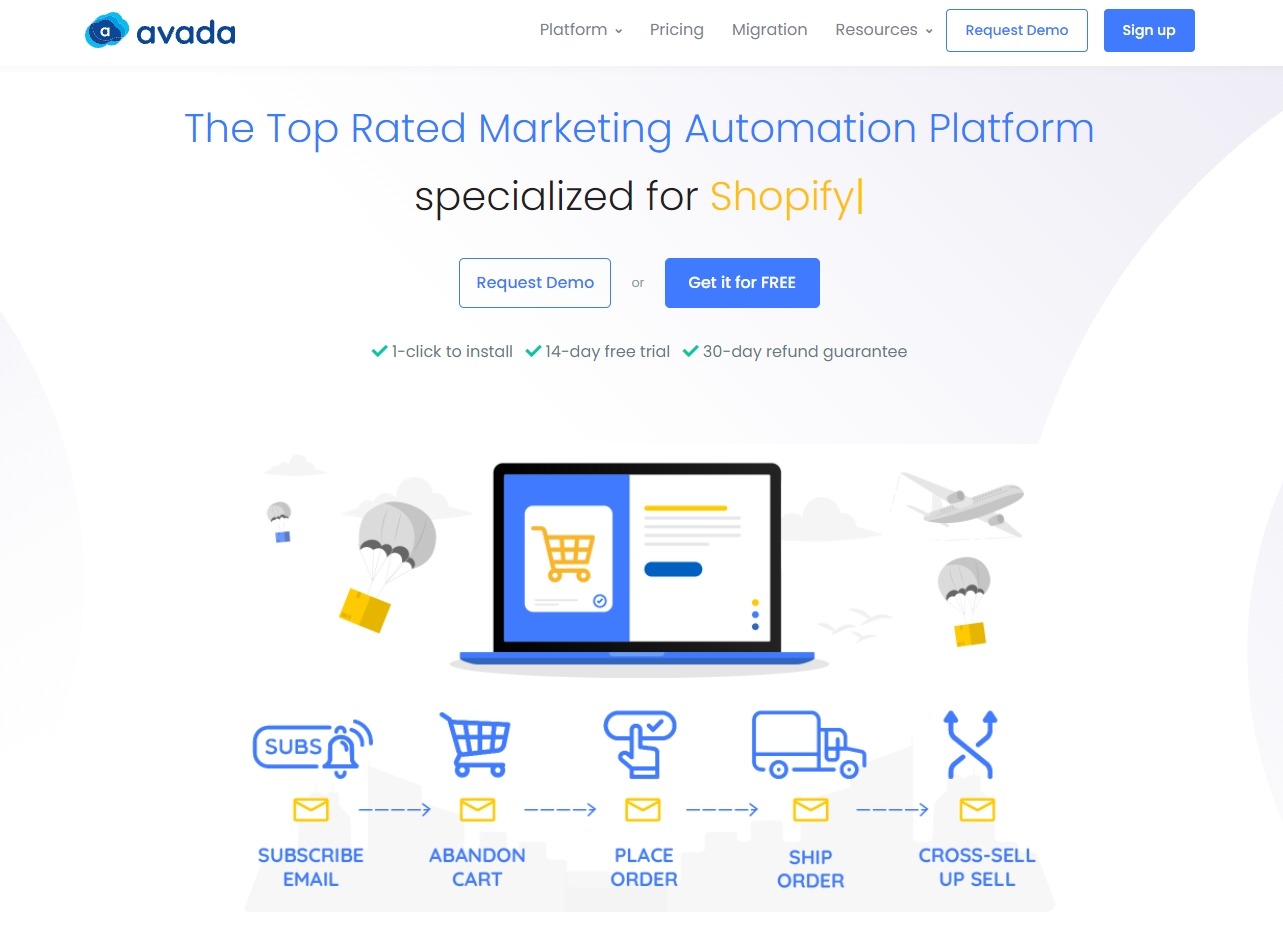 In my opinion, finding the right tool should be the very first step for email marketing of any company. A suitable email marketing platform will provide your team with automation, segmentation, designing, and more. By knowing the capabilities of your platform, email marketers can confidently send any type of campaign.
It will be marked as spam if you send mass emails without an email service provider . Your subscribers will not receive your emails, and to make matters worse, your normal communications to your employees and clients will be affected as well.
That means you won't be able to send emails as frequently as you need in order to achieve the best possible conversions/sales. All of the procedures and costly technicalities are handled by email marketing platforms. All you have to do is join up for their service and use it.
Related: Top 8 Best Email Marketing Platforms
Read the list above to find out about the best email marketing platforms, or click on our homepage and right the way check out AVADA Marketing Automation - one of the best email marketing platforms on the market right now. We have all the necessary tools for eCommerce email marketing (drag-and-drop email builder, subscriber segmentation, autoresponders, A/B testing, etc.)
2. Growing your email list
Now comes the fun part: building an email list of interested prospects who are looking forward to hearing from you.
There are a number of inventive ways to grow your email list (and buying emails isn't one of them). List growth, from a tactical standpoint, consists of two important pieces that work together to increase your subscriber numbers: lead magnets & opt-in forms.
Related: How to Build an Email List From Scratch Fastest?
For growing your list, we have dedicated guides for using lead magnets and creating opt-in forms as well.
2.1. Lead magnets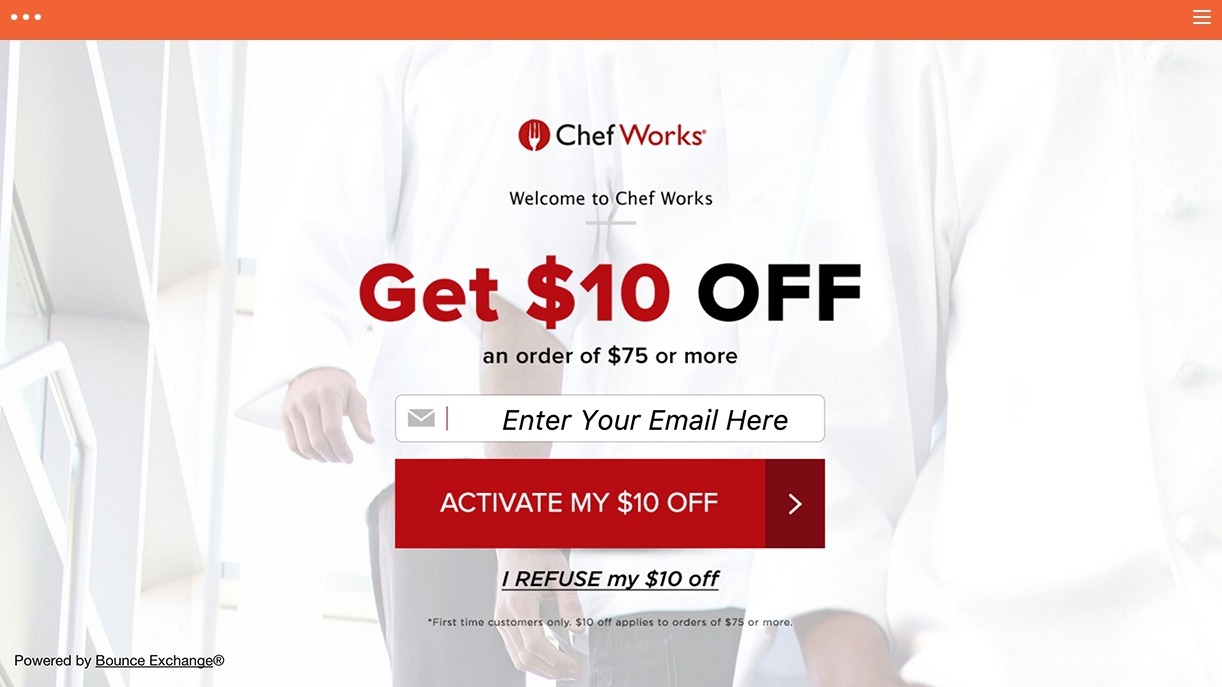 Your lead magnet is exactly what it sounds like: something that entices people to sign up for your email list, usually in the form of a freebie. The offer might come in a variety of forms, but it must be beneficial to your prospects and be given away for free in exchange for an email address.
There's just one issue: people have gotten overly concerned with their personal data. You can't expect to get an email address without first trading something important for it.
Consider a lead magnet that is both relevant and valuable, as well as one that makes your prospects' lives easier.
There are a few types of lead magnets that you can offer your soon-to-be subscribers:
Ebook

Infographic

Whitepaper

Checklist

Template

Tool

Report or Study

Webinar or Course
Related:
Remember that your lead magnet must be relevant to your prospects and their stage in the buyer's journey. Then, you will know what they need from your business and whether they are ready to commit with their email addresses or not.
2.2 Opt-in form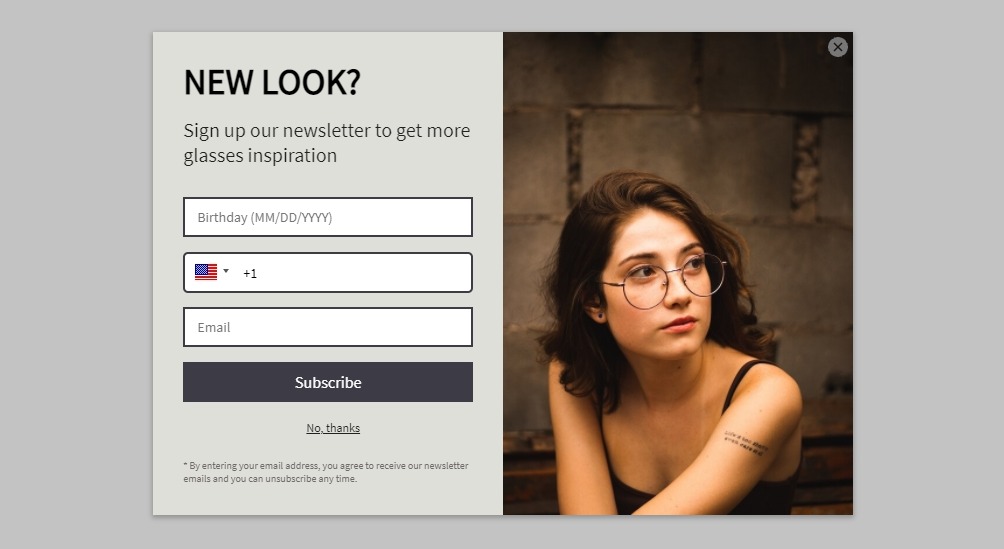 Your opt-in form is where you collect information from prospects in order to add them to your mailing list. It's the way that connects your future leads to the fantastic asset you built with them in mind.
Before your opt-in form goes live, walk yourself through the user experience. Check that the form works as it should, that the thank you page is active, and that your offer arrives as promised. This is one of your new lead's first impressions; make it a professional and positive one.
Read these next guides to master the opt-in forms, especially double opt-in forms since they have a positive impact on your email list's health:
3. Segmenting the email list
Segmenting your email list is the process of dividing your subscribers into smaller groups based on specified criteria so that you may send them more tailored and relevant emails.
Rather than blasting every email to the entire list, segmentation allows you to send specific emails to only those subscribers who you believe will be most interested in that material, resulting in increased conversions.
It's a lot easier to figure out what subject lines and content to employ to attract readers to open and engage with your email marketing when you use segments.
The purpose of segmentation is to figure out how the user ended up on your email list in the first place.
Did they make a purchase? Do you want to go to a specific page? Do you want to download a certain lead magnet?
There are numerous methods for slicing and dicing your list into chunks. Here are some ideas to help you get started:
New subscribers: send a welcome email or a welcome email series to new subscribers.

Interests: Subscribers who like leather shoes vs. those who like sneakers, for example.

Preferences: Subscribers who prefer to receive newsletters and those who only like sale notices, for example.

Open rate: More engaged subscribers should have better offers.

Location: Subscribers who live in an area near your event or stores, for example.

Lead magnet: Targeted emails can be based on the topic of lead magnet that subscribers opt-in for.

Shopping cart abandonment: Emails to remind subscribers of items in cart that they haven't checked out.

Inactivity: Subscribers that haven't engaged for a while should be taken care of as well.
Related:
Tip: An email marketing platform like AVADA Marketing Automation can help you tag your subscribers and segment them into relevant groups. We also provide segment templates (age, location, cart value, etc.) to help you create more targeted campaigns.
4. Sending email marketing campaigns
If everything goes according to plan, you'll have a substantial list of subscribers and leads eager to hear from you. But, unless you want to end up in a spam folder or, worse, a blocked list, you will have to send your email in the right way.
Having a good email marketing platform since the first step is essential for fine tuning your email sending. Aside from that, you will have to master all the components of your email to successfully send them:
Subject line: Use clear, actionable, compelling wording in the subject line that is individualized and connected with the email's body.
How to Write Best Subject Lines for Open Rates?
Copy: Copy in the body of your email should be consistent with your tone and focus on a single subject.
10+ Best Tips on Writing Great Emails
CTA: Your email's call-to-action should lead to a relevant offer and stand out from the rest.
How to Write a Converting Call to Action
Images: Select images that are device-agnostic, eye-catching, and relevant.
How to Use Images in Email Marketing
Mobile responsiveness: 55% of emails are opened on mobile devices. As a result, your email should be optimized for this as well as all other devices
11 Best Mobile Email Marketing Practices for Higher Conversion
Timing: According to a study that looked at the response rates of 20 million emails, the ideal day and hour to send your email is Tuesday at 11 a.m. ET.
When Is The Best Time To Send Marketing Emails?
Personalization: Write each email as if it were for a friend. Make your reader feel at ease by speaking to them in a familiar tone.
The Complete Guide to Personalized Email Marketing for Business
Design: How you design your email will heavily influence your open and engagement rate. So take some time to make sure your recipients have the best reading experience.
11 Email Design Best Practices for Marketers
It will be much simpler to send emails with personalized touches now that you know who you're emailing and what's important to them. Then, you just need to watch your email's open and engagement rate going up.
5. Learning email regulations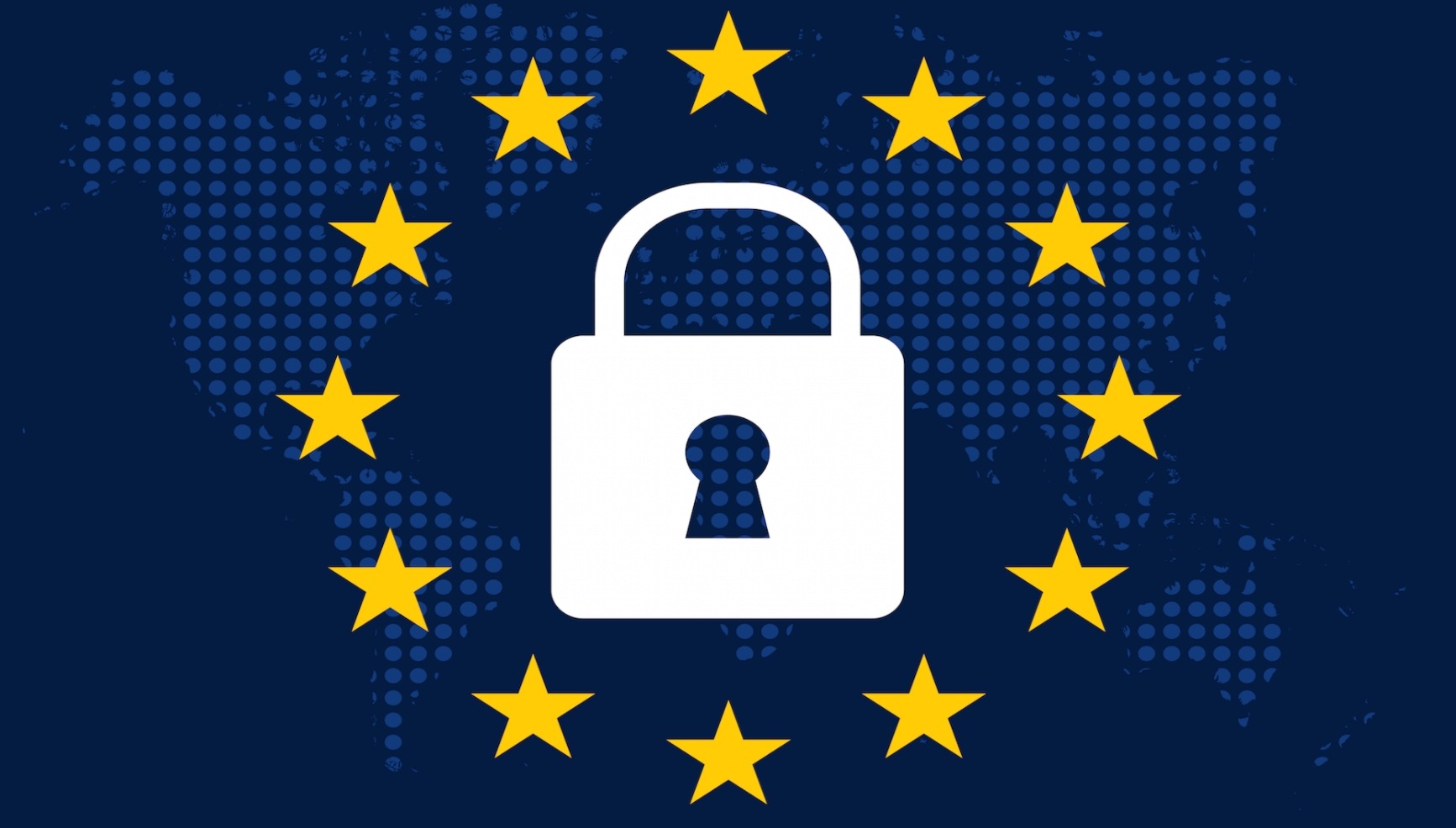 Consumers nowaday want to know how and why their information is used in email, so regulations naturally come up. If there's one thing you should care about, it's giving the customers—or potential customers—what they want. Also, if you violate the regulations, you may be fined or even sued, and we should always avoid that.
First, you should know about GDPR (General Data Protection Regulation) that applies to emails in the European Union. Non compliance will risk receiving significant fees, so make sure to read the regulation carefully. Fortunately, it's easy to comply with GDPR, just read the article below.
GDPR Email Marketing: Everything You Need to Know
Next, you should learn about DMARC (Domain-based Message Authentication, Reporting & Conformance) which is applied to many email marketing service providers like Gmail, Outlook, Yahoo, Hotmail, and more. It is a security protocol aimed at identifying whether an email is authorized or not.
DMARC Policy: Know it before your emails land to spam boxes
Lastly, you should spend time to make sure your emails won't end up in the spam folder. The CAN-SPAM (shortend for Controlling the Assault of Non-Solicited Pornography and Marketing) compliance is a law that passed in 2003 that applies to all commercial emails. You can learn more about avoiding the spam folder in the below article.
10+ Expert tips to prevent your emails sent to promo/ spam box
6. Automating email marketing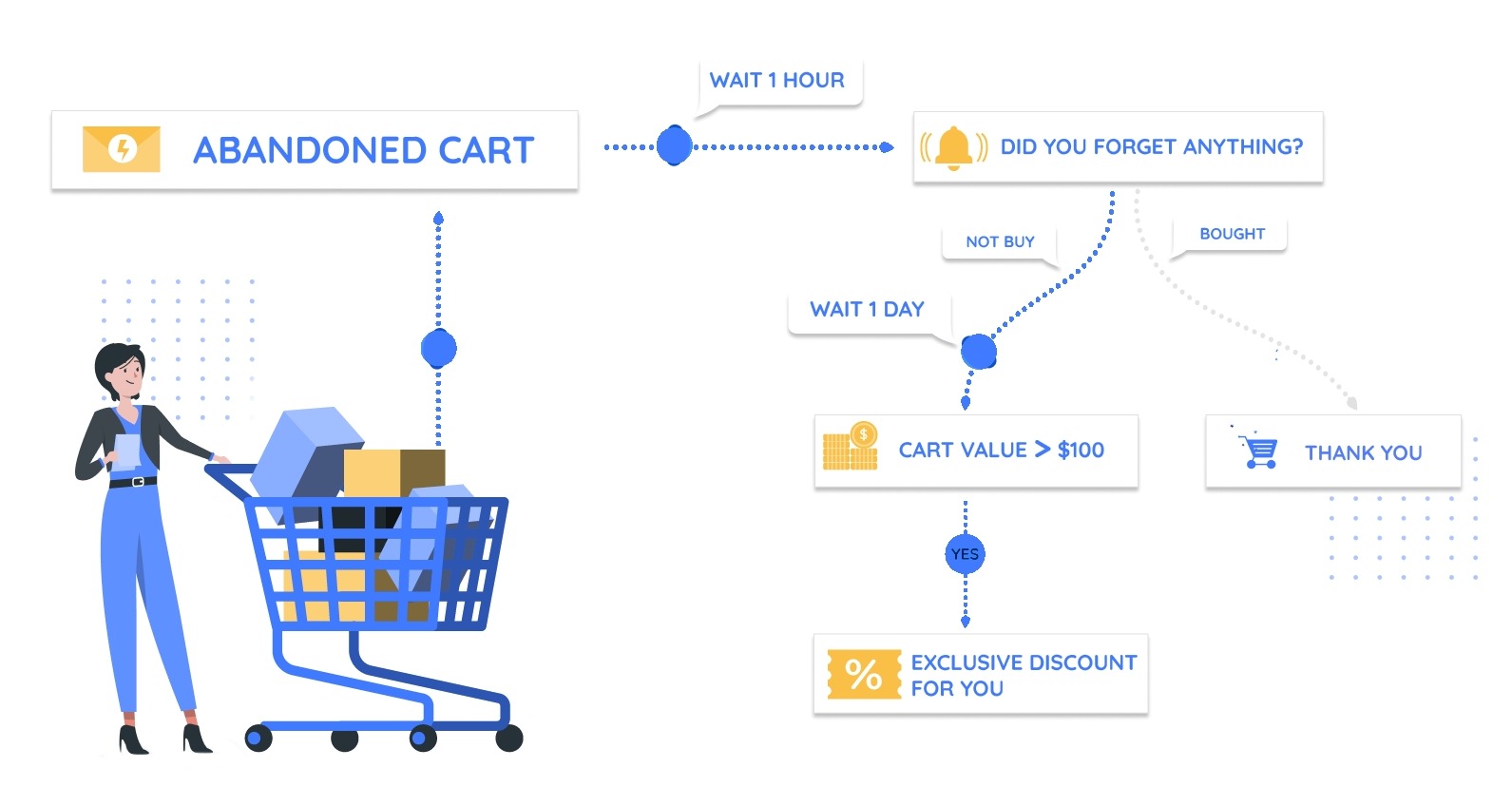 You're now ready to automate the process and turn your campaigns into cash cows!
The autoresponder series is without a doubt the most powerful sales tool available to an online marketer. It aids in the effective engagement of your email list, the creation of connections, and the conversion of leads into sales.
The best part is that when you are done automating email marketing, you'll be able to concentrate on the more vital areas of your organization.
There are a couple of ways that you can use email marketing automation, which are:
6.1. Autoresponders
An autoresponder is a sequence of emails which is sent automatically to a segment of your email list in response to a certain activity, such as joining your list, participating in specific browsing behavior, abandoning carts, downloading a PDF, or purchasing a product.
You can create the content of an email autoresponder series in advance and schedule it to deliver at the appropriate time using your email marketing software.
There are many goals that you can have for autoresponders, some most common are:
Welcome subscribers: A message that is immediately sent to people who just subscribed to your email list.
How to Write a Welcome Email Series
Lead magnet responder: Autoresponders can also act as a lead magnet for new subscribers. When you offer case study, challenge, giveaway, course, etc, subscribers can receive these through emails.

Automated sales: A sales funnel made out of autoresponders is widely adopted by eCommerce companies. For example, you can have a series of sales information, educational videos, and follow up emails after a customer makes the purchase. You can also create autoresponders for website's visitor actions, such as sending a promo email to whoever just viewed your landing page.
Ecommerce Email Marketing Automation Guide
6.2. Automation workflows
Workflows go a step farther than autoresponders. Workflows are similar to a flow tree with yes/no branches that perform activities based on the criteria you provide.
Workflows are clever enough to recognize when a person opens an email or downloads an offer, and they will trigger a series of actions in response. That is, based on what a user performs, it can send an email series or even shift a prospect's lifecycle stage.
Workflows are smarter than autoresponders in that they may adjust the course of your automatic series based on what your prospect finds valuable. For example, a loyal customer can receive a better deal through email during a sales event, based on whether or not they joined the promotion.
Automation workflows power depends on the email marketing platform you have. Some have good testing ability, while others can have more workflow templates. Read the guide below to learn more about workflows:
How to Create a Complete Email Automation Workflow
10 Proven Email Automation Workflows That Highly Convert
7. Analyzing email marketing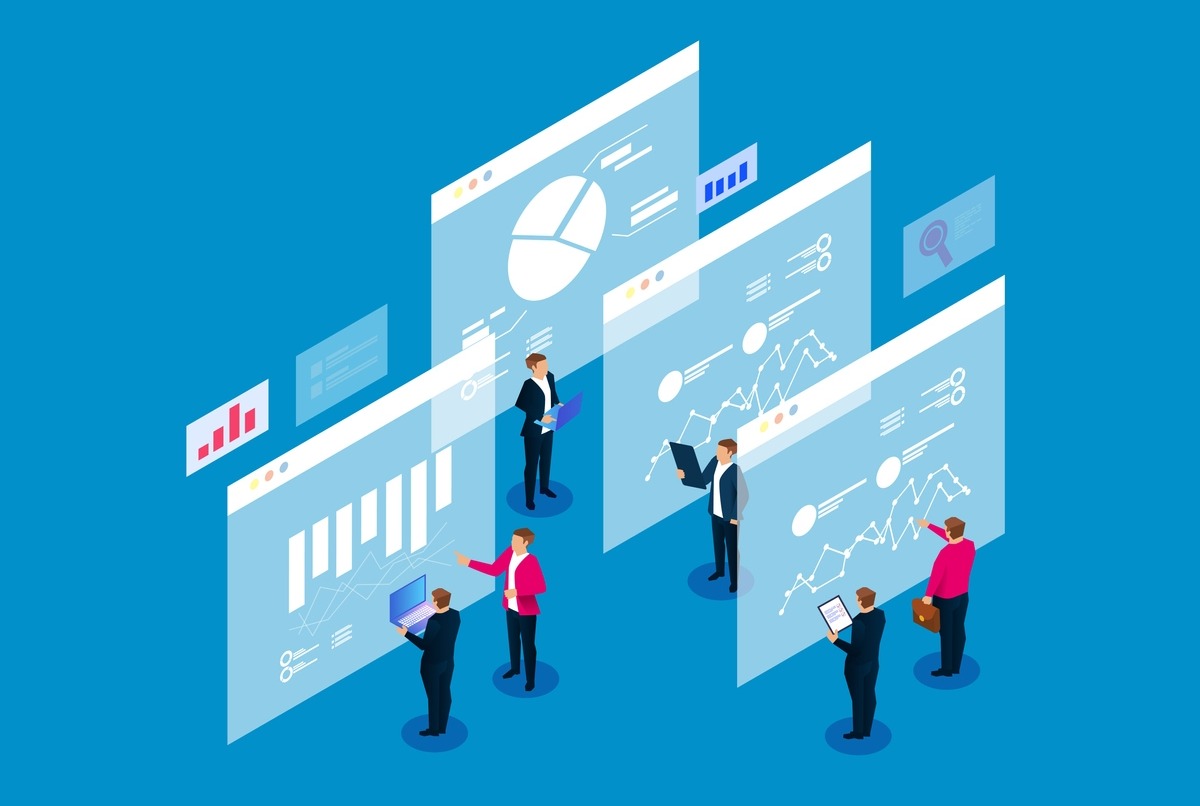 Last but not least, you should learn to make better decisions with email marketing through data. Learning from previous campaigns helps you resonate with subscribers, positively impact the bottom line, and better justify your messages. Here are some ways to effectively analyze your email marketing.
First, you should see if your campaigns meet your KPIs. Some metrics to evaluate the effectiveness of your email marketing are open rate, click-through rate, deliverability, and unsubscribe rate.
Top 11 Most Essential Email Marketing KPIs & Metrics to track
Secondly, you should learn to A/B test your emails and see which type of email performs better for your audience. An email marketing platform like AVADA Marketing Automation will allow you not only to A/B testing, but also testing with more variables.
Thirdly, you need to know how to read and organize your statistics. An email marketing report will help you record results to understand your KPIs and take necessary actions. Some questions that will help you analyze your email marketing better are:
How did the open rate compare to the click through rate?

How did the last campaign perform in comparison to the last campaign?

Did a subject line perform better than another?

Were your unsubscribe rate consistent?

Does the email's length affect the click through rate?

Did another style of CTA perform better?

Did the list segment receive the appropriate offer?
What is Email Marketing Optimization?
Become the master!
While there is certainly much to learn, with all the resources inside this article, you are on your way to become a master in email marketing. You can achieve all the goals and KPIs if you keep your focus - making your emails highly curated for your subscribers.
When in doubt, you can always come back to this post and learn email marketing again. You can also look at other guides from our blog to find out more about email and eCommerce marketing.
If you find this article helpful, share it with your colleagues and friends so they can learn email marketing too. Thanks for reading!
New Posts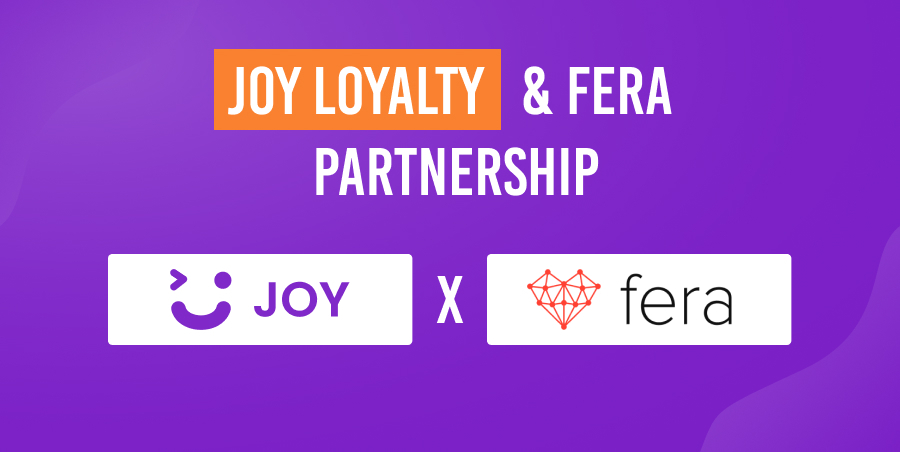 Subscribe
Stay in the know
Get special offers on the latest news from AVADA.
40k
subscribers has been joined!
Earn $10 in reward now!