12 Best Lead Magnet Templates To Supercharge Your Email List
Lead magnets are essential for increasing conversion rates. While a tool like AVADA Marketing Automation can help you get your message in front of the right people, you must first create an offer to create more subscribers for your list.
Your lead magnet, whether it's a discount or an eBook, can be the deciding factor in how many new leads you attract. It will also have an effect on the quality of those leads. Because email subscribers are up to 15 times more valuable than social media followers (in terms of likelihood of converting on your offer), it is preferable to build your email list.
So, today, I'm going to share with you the best lead magnet templates that you can use to quickly gain more customers for your online stores. These templates are suitable for a wide range of websites and industries, therefore you will surely find something that your business can use.
Let's see them in this article.
What is a lead magnet?
A lead magnet is basically a free resource that entices potential customers to click on your link. Visitors are more likely to subscribe to your email list and eventually become paying customers if you use this free content.
This is why lead magnets are such an important part of your content marketing strategy.
They are an accessible method to teach your audience.

They are easy to download, design, and utilize.

They position your business as a knowledgeable expert.

They show how much you care about offering value.

They can be automated.
Consider what it would be like to automatically collect email subscribers and customer leads while maintaining a personal connection. By providing great freebies and intelligent follow-up emails, you can continue to develop your relationship with them. That's what we'll be showing you today.
Related: How to Create a Lead Magnet in 6 Simple Steps
12+ Best lead magnet templates
In this section, I'll show you the most common and effective downloadable lead magnet types, who you should target with them, and why you may consider it for your audience. Let's start with the most basic of them all - ebooks.
1. Ebooks

Do you want to share everything you know with a group of people who are eager to learn from you?
Do you find yourself repeating the same advice to your audience and wish there was a simple way to put your ideas into a downloadable lead magnet?
If you answered yes to both of these questions, an ebook could be the perfect lead magnet for you.
You're probably aware that ebooks are books or instructions that can be downloaded digitally and read on any device. You may utilize them to expand your email list on autopilot by just connecting your ebook document file to the opt-in form and deliver the freebie to your visitors automatically.
Your ebook's length is entirely determined by your objectives.
The ebook should just be long enough to adequately educate and convey your content to your audience. This can be as little as 15 pages for some creators and as long as 30 pages for others.
It's important to remember that the quality of the material contained within those pages is more important than the number of pages.
To start creating your business ebook, follow these steps:
Think about a niche topic that you have knowledge of and have talked about on your blog, during a video interview, or through a podcast episode. This content can easily be turned into content for an ebook.

Decide on the goal of your ebook and structure content in a way that readers can consume.

Find suitable channels for your ebook (with suitable audiences) and start delivering it.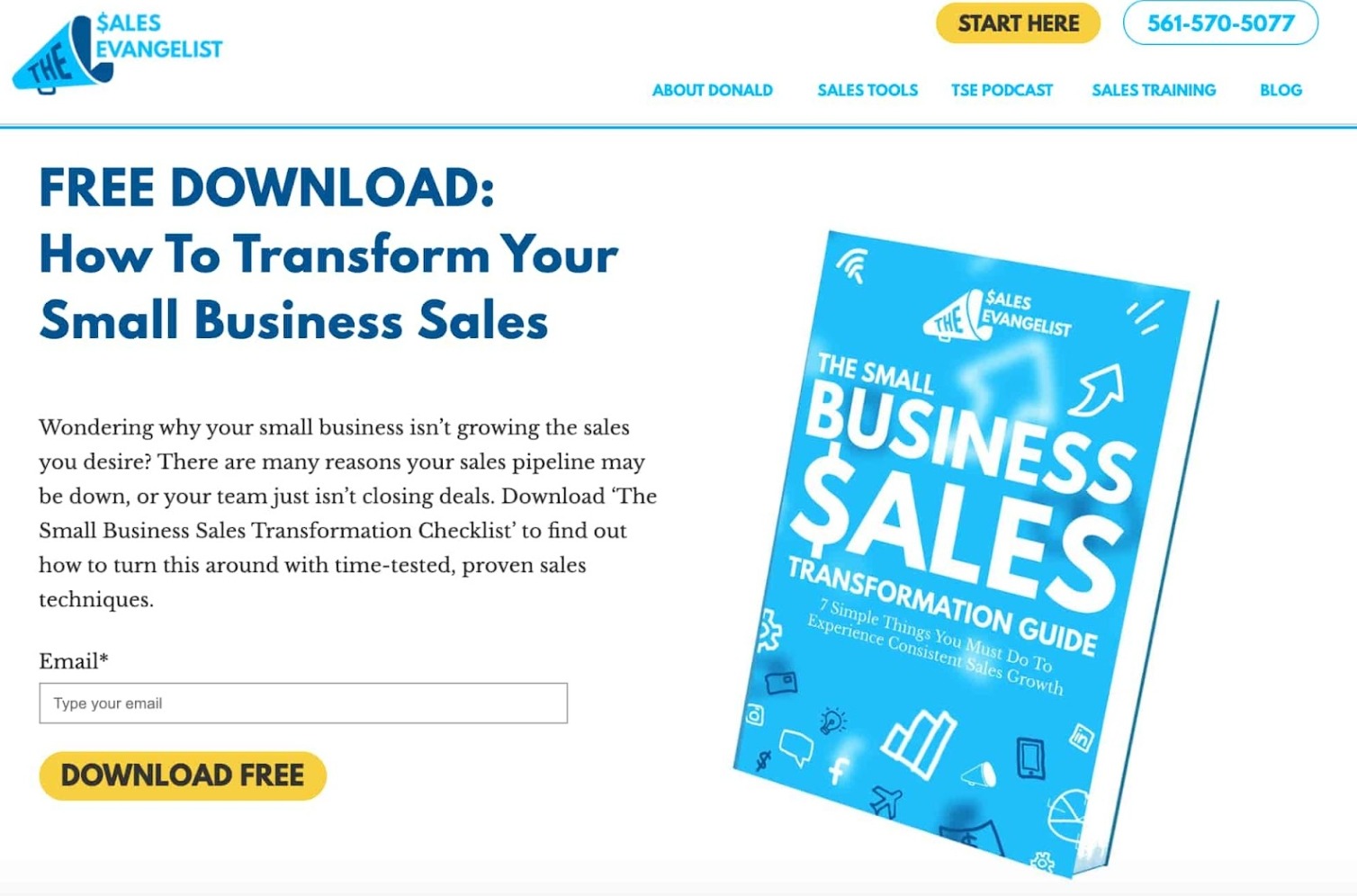 For example, the Sales Evangelist is a sales coaching and training company dedicated to assisting sales managers and their teams in succeeding. The organization provides a free ebook called "How to Transform Your Small Business Sales," which provides tips on how to increase sales.
You can have different approaches to your ebook offer, too. You can offer the first chapter of your book for free with subscribers, which will allow you to utilize the "try before buying" tactic that many marketers use for more conversions. However, a freebie ebook is more common.
You can download an ebook template from Creative Market through this link.
2. Templates
Let's speak about a more engaging way to teach your audience while you're thinking about the possibilities accessible with ebooks.
Because you don't have to start from scratch, templates allow users to bypass many steps in the project creation phase.
You can also prevent your audience from having to start from scratch as a content provider. Think outside the box when it comes to the types of templates you wish to offer!
You may offer social media caption templates or fill-in-the-blank headlines if you're a copywriter. If you're a designer, you may provide graphic design templates to those launching new products or websites.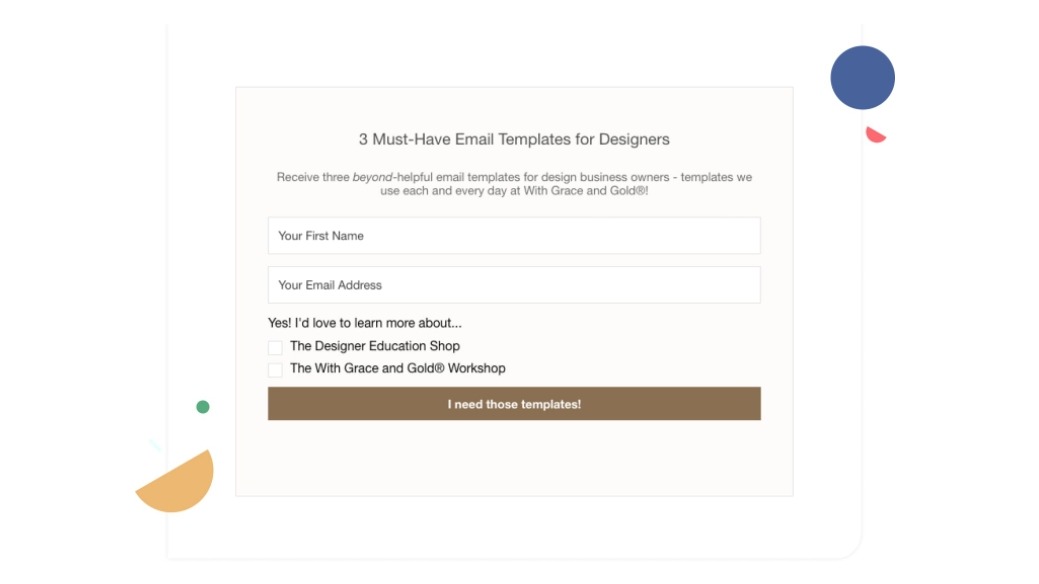 For example, the designers behind With Grace and Gold provide more than just design templates to their subscribers. Isn't it surprising?
This is due to their decision to produce a unique template bundle for a select group of their customers. They make email templates available to other designers so that they can use them when communicating with their own customers.
Many of these templates may appear simple to develop for you, especially if you are an expert in your subject, but they will save your subscriber a lot of time. As an expert, what takes you an hour to create could take them a whole day or more.
Because time is the one resource we can never get back, using templates to assist your audience save more of their precious time and energy will develop brand trust.
At AVADA, we also offer many free templates for email campaigns and automation workflows so that our free users can get to know the power of the app. Once they are happy with the results of these templates, they can always upgrade to a higher paid plan to have even more amazing templates.
3. Checklists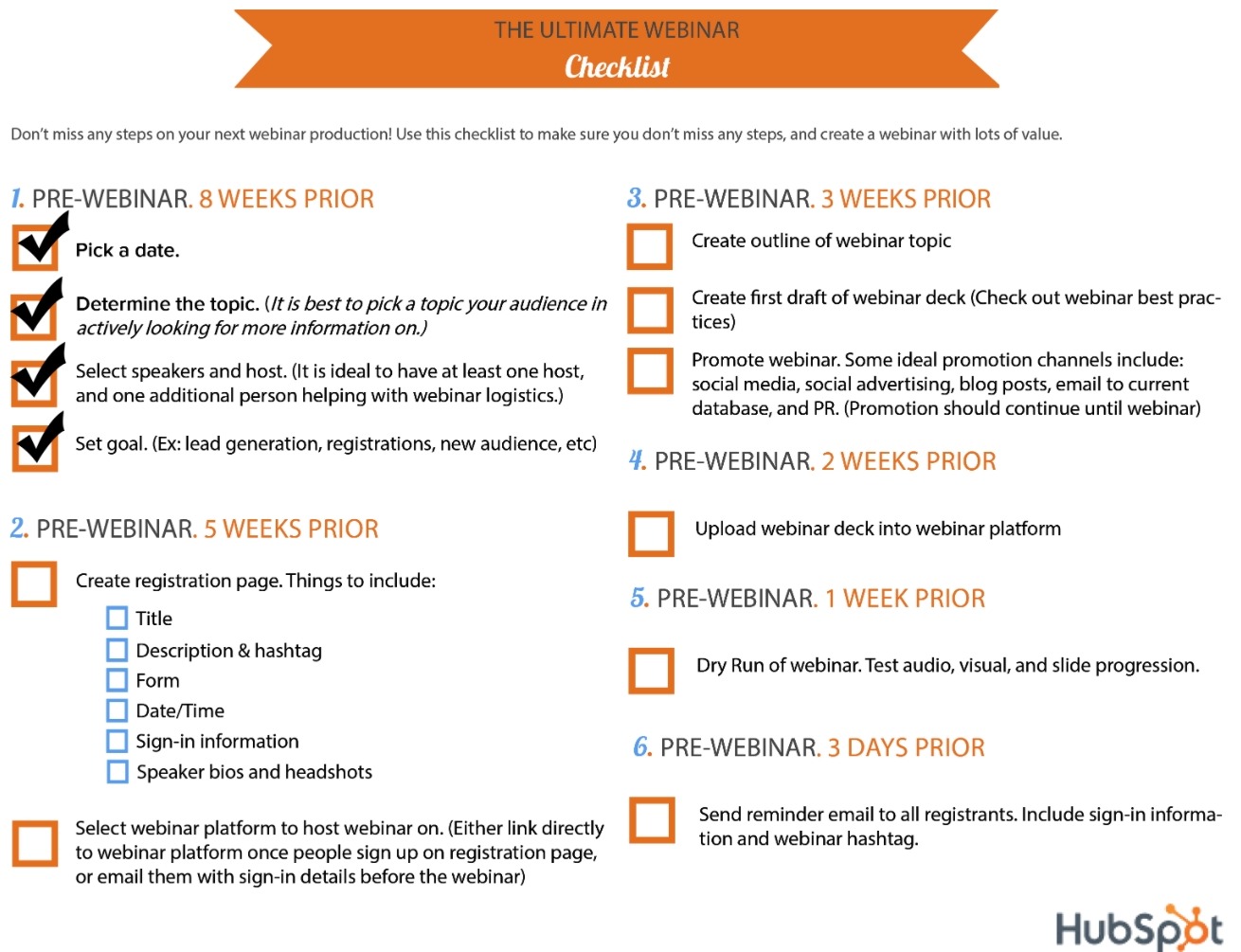 If your target audience is already familiar with your niche issue, but you want to guide them through the next steps, you should construct an easy-to-follow checklist. In most cases, checklists emphasize a set of tasks that your audience can accomplish in order to achieve their desired outcome.
Before you can make a checklist, you need to know what your audience wants to accomplish. Is their purpose relevant to what you teach or discuss? If that's the case, it'll be ideal for a checklist.
Checklists are much easier to make than worksheets because they can be as simple as a single page with a logically structured list of tasks. For each activity, you can define categories and organize them in a way that makes sense to your audience.
Consider your checklist a "cheatsheet" reference to help your audience understand exactly what they need to do to achieve their objectives. The more chores they complete, the closer they are to achieving their goals or becoming the person they want to be.
Goal-setting checklists remove a lot of the guesswork out of the process. This is why a lot of coaches, professors, and content creators utilize checklists to keep track of their to-do lists. And your store can do it too.
Because of its practicality, HubSpot's "Ultimate Webinar Checklist" above is a valuable lead magnet.
Hosting a webinar requires juggling a number of distinct activities at the same time. From pre-webinar to post-webinar, this checklist will keep you informed about everything you should be aware of.
4. Planners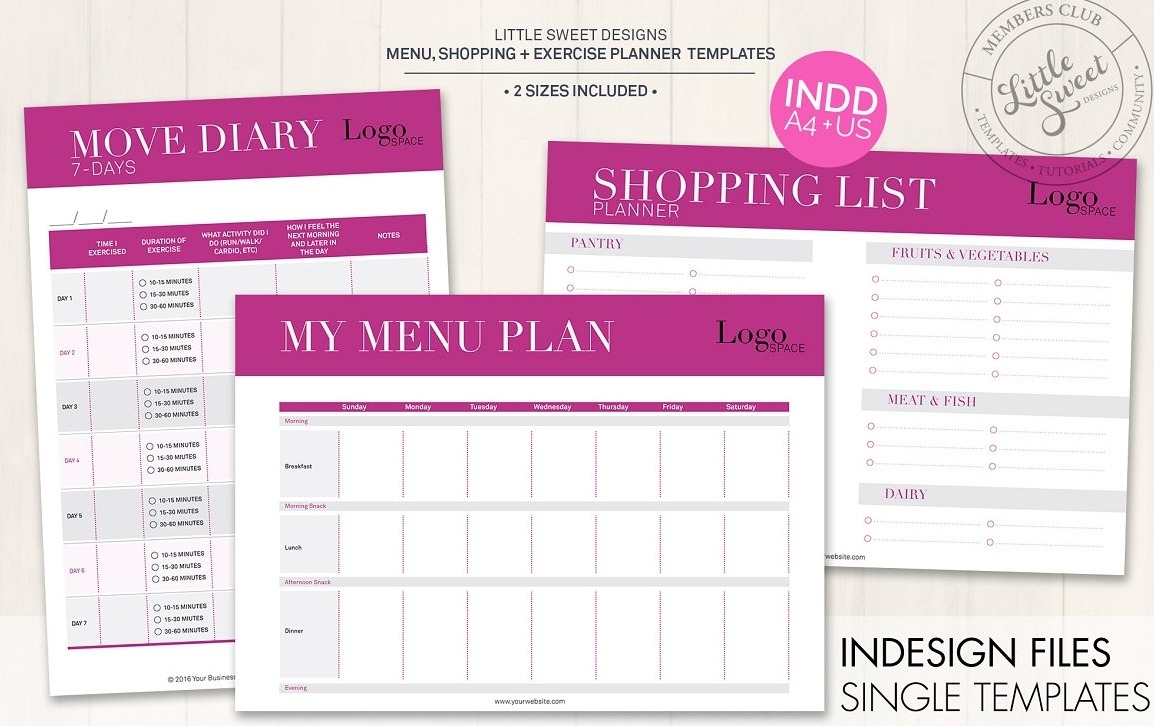 Another nice freebie to put in a free resource library for your subscribers would be a selection of planners. Offering printable planners could be an easy approach to assist audience members through your precise process if you deal with clients on goal setting or strategy development.
Consider how much trust you've already earned with subscribers when you start selling products if you can assist new subscribers achieve goals with a simple planner freebie.
Use your imagination to come up with activities to include in your planner. You can add more elements to your lead magnet offer to make it stand out if you have more diversity.
You can download the planner template above from Creative Market through this link.
5. Worksheets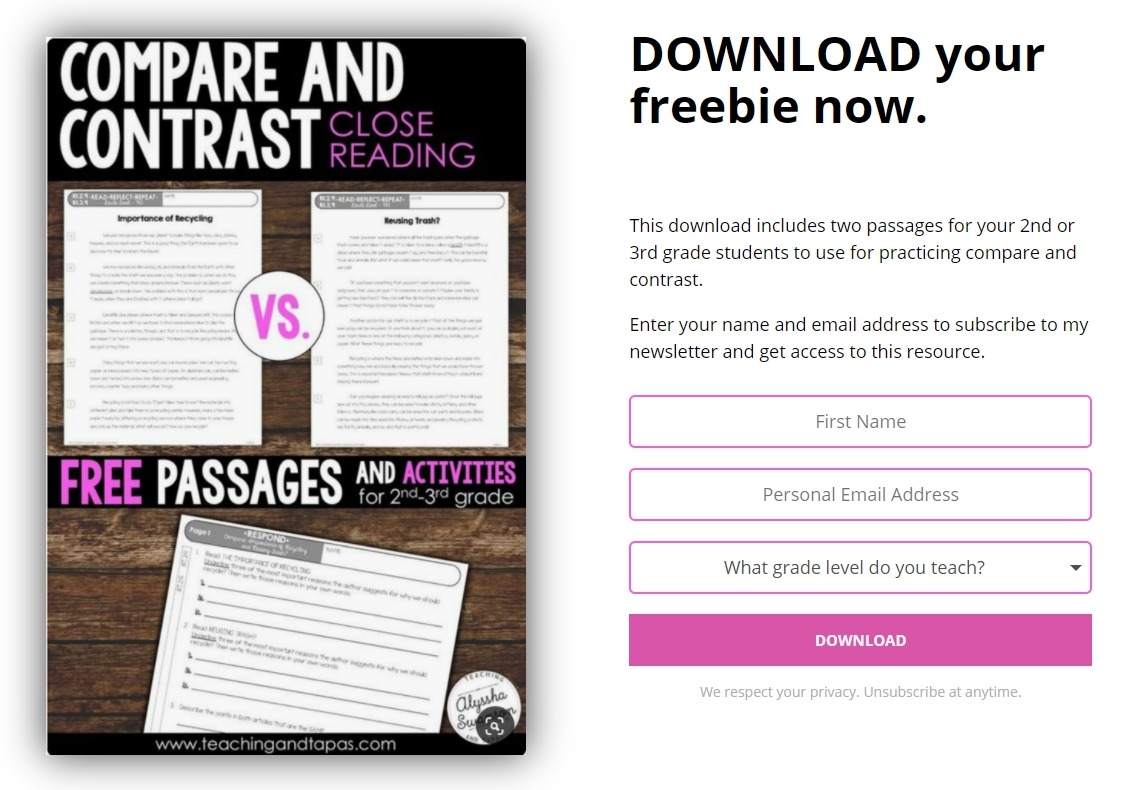 Offering worksheets as a lead magnet could be a smart decision if you'd rather spend your time producing content and activities to help your audience learn more about your chosen topic.
It's one thing to read an ebook about a new subject. It's a different story when you're able to put your plans into action using exercises you've already prepared for your audience.
Because worksheets are more activity-based, you'll probably spend less time writing than you would with an ebook. Rather, you'll devote more time to the planning and design stages.
Fortunately, worksheet packages like the ones seen above are often simple to make with platforms like Canva, which have free worksheet designs directly in their platform. Depending on your audience's demands, these worksheets can be digitally fillable PDFs or printouts.
This can be a fantastic approach for your store to gather information before creating a new sale campaign, or for a personal seller to give potential students a sneak peek at the types of worksheet tasks they'll find in the course before they enroll.
You can download a worksheet template from Creative Market here.
6. Online or offline tools

Downloadable or online tools are another form of lead magnet on our list. Calculators, generators, exams, digital art brushes, and other tools are all possible. Consider these tools as a simple approach for your audience to learn something new or create something new.
Consider how your tool can make your audience member's job or life easier, regardless of what you create. What is the ultimate purpose of making the tool available? What difference does it make to their creative process or workflow? These questions will assist you in developing better tools.
For example, AVADA has a free Shopify Theme Detector that lets users find out which theme any Shopify store is using. This is helpful for our audience because they are eCommerce store owners who would like to see the competitors' themes.
However, the type of tool will depend on the industry of your business and your resources. Shopify has a whole page of free tools for their users, and subscribers will get notified about any new tools getting released.
7. Webinars
Webinars don't have to be lengthy presentations involving several collaborators or partners.
If you have a blog article that only briefly mentions a subject in which you are an expert, use it as a springboard for a live talk conducted by you and a coworker.
For example, if you've written an essay about the latest trends in leather shoes, turn it into a slide presentation and deliver it via a live conferencing platform with useful visuals.
You should also give listeners information that they wouldn't have gained from merely reading the blog post. As an added benefit, the webinar recording can be used as an extra offer.
A cool part about webinars is that you don't need any template. You can just set up a few key points, invite a professional, and let the session flow. Make sure to have some interesting things to say, though, since it can be a whole new type of content that you can explore.
8. Access to a private group
Community management is an important component in gaining brand loyalty as a business. It can also be a good technique to get new leads.
You can do both with platforms like Slack, Facebook Groups, and LinkedIn.
Many businesses' target consumers appreciate community and want a place to talk about issues that are important to them, such as their wants, aspirations, and challenges.
Creating that place will assist you in generating leads and better understanding your audience.
9. Printables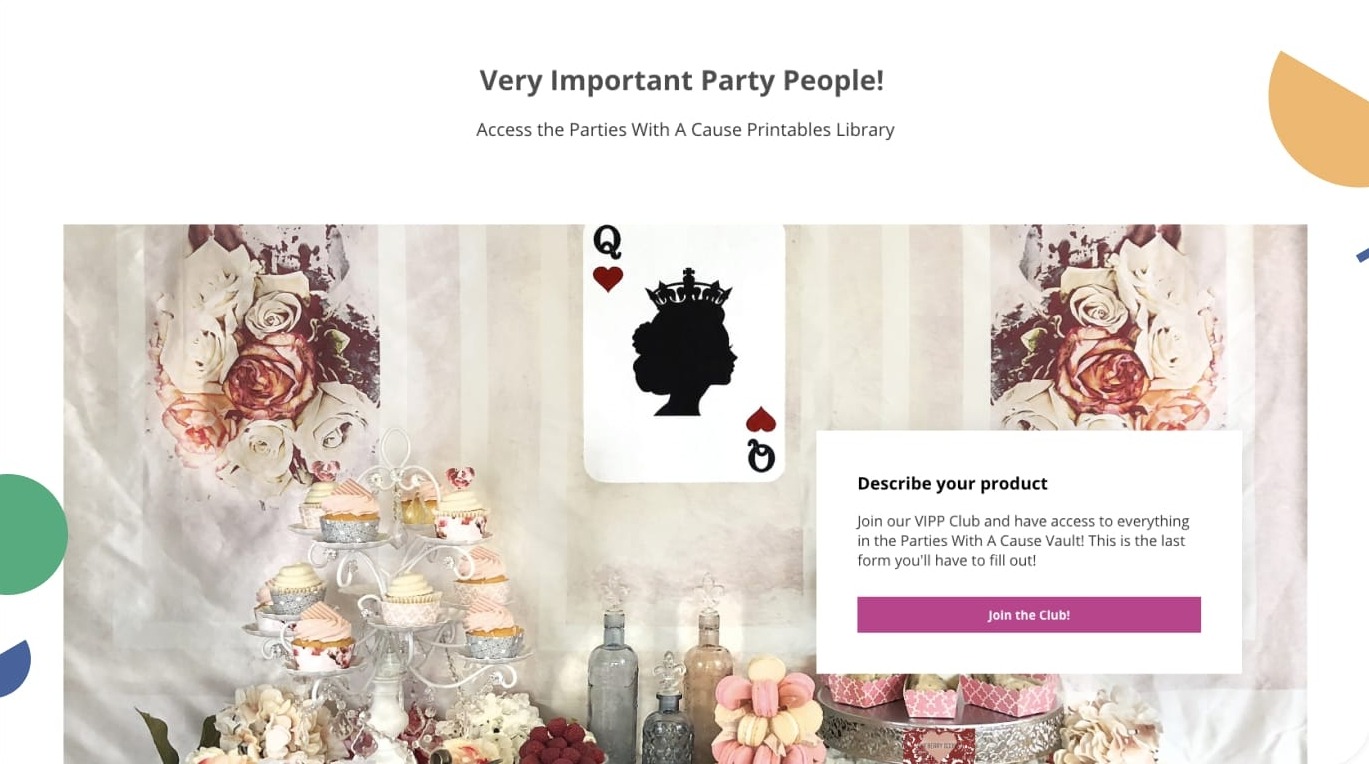 Printables can be used as templates, but they can also refer to any downloaded lead magnet in a printable format. These immediate downloads are a simple way to expand your email list because all your audience has to do is sign up for your email list, and your automation workflow will handle the rest.
When someone receives your printable in a simple incentive email, they will click the link inside the email to swiftly download it and print it on their own. Printables could be a terrific approach to expand your email list if you're good with design.
Perhaps you'd like to provide your subscribers with many printables at once. If that's the case, you can develop a printable resource library that's only available to your email list, similar to Half Print Design's example above.
Upload your assets to your website and make them available on a hidden or password-protected internet page to build a printed resource library. If you construct a website page that requires a password to unlock, we recommend including the password code in your incentive email to keep everything organized.
10. Workbooks
Creating a workbook, like planners and worksheets, allows you to include many tasks in one spot. Workbooks allow your audience to work through several activities that they must complete in order to apply what they've learned.
Workbooks might feature worksheets, prompts, scripts, checklists, and other educational materials for your audience. The key distinction between workbooks and other sorts of printable lead magnets is that it combines all of them into one multi-page document.
Workbooks are most effective when all of the tasks help your audience achieve a specific goal. If you're a fitness coach, for example, you could make a 30-day fitness challenge booklet. Several weightlifting and aerobic workouts to accomplish each week, a few healthy dishes to prepare at home, and prompts to help participants monitor their objectives and reflections throughout the challenge might be included in the notebook.
You can make a fillable PDF workbook for individuals to use on their digital devices to complete the tasks. This is a terrific method for folks to take your workbook with them on the road while also saving money on printing. You may also make a printable version for your subscribers to download.
11. Bonus content
Offering readers additional content that isn't included in the original blog article is a great way to thank them for signing up.
If you have an article titled "The 5 Pieces of Equipment That Every Puppy Needs," you might provide readers with an exclusive PDF that includes a few more pieces of equipment that may have become available since the original post was published.
You could go a step further and include a PDF version of the article as well as bonus links that weren't included in the original post — these bonuses were only available to subscribers who subscribed.
12. Course by emails
Companies frequently provide online courses, but they aren't the only option for launching a course.
We also know that email newsletters are quite popular, with nearly every brand sending daily updates to your inbox. Starting an email course is an excellent lead magnet option with this in mind.
An email course is a series of emails that discuss a topic in depth and can range from three to ten emails in length.
What's in it for you? It's a format that most users are acquainted with, and it's easy to get started with.
In addition, compared to a one-and-done ebook that a reader may or may not read, you have several opportunities to nurture and assist your audience down the buyer's journey.
With AVADA Marketing Automation, you can easily set up an automation workflow with multiple emails for your course, which get sent on automated timing. You can also A/B testing to make your content better and more targeted.
Access free email templates to deliver your lead magnet
Creating a lead magnet is just the first step, you need a way to offer and deliver them to your audience. In this way, AVADA Marketing Automation is a fantastic option. Our app is free to sign up, and you immediately have access to many free email campaigns and form templates, which will complete your customer acquisition process.
Click on the image below to start using AVADA Marketing Automation today!
New Posts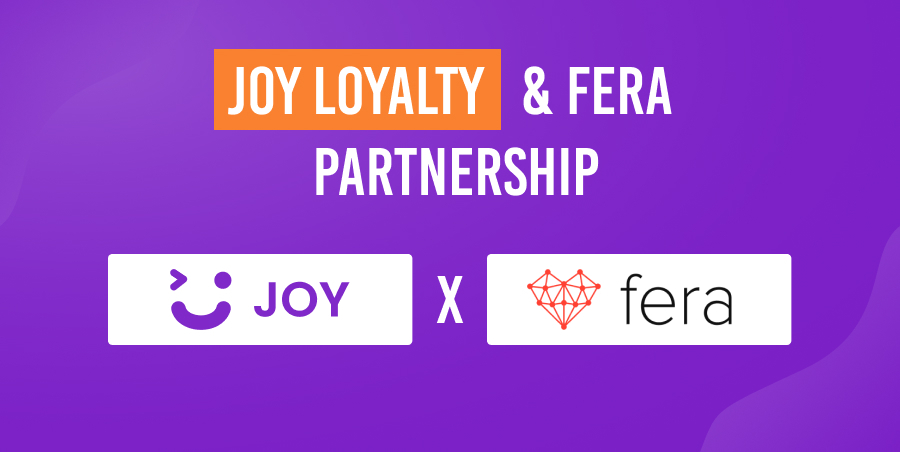 Subscribe
Stay in the know
Get special offers on the latest news from AVADA.
40k
subscribers has been joined!
Earn $10 in reward now!