How to use DHgate dropshipping in Shopify
Dropshipping is a business method of selling products which are then shipped to the customers directly from the supplier, manufacturer, or distributor. You as a retailer doing dropshipping don't keep inventory or purchase products beforehand. Instead, customer orders are fulfilled by the supplier and you collect the difference between the wholesale price and product's sale price, minus any fees.
These days, people everywhere in the world are doing dropshipping. This is thanks to the booming of various eCommerce platforms that assist the activities of dropshippers anywhere. And one of the most used platforms is the trustworthy Shopify. As for eCommerce companies, a name has shown up as well as a go-to site to find the best deals with the best Chinese suppliers – Dhgate.
In this article, I will reveal all you need to know about DHgate and how to use DHgate dropshipping in a Shopify store. Let's begin!
What is DHgate?

Founded in 2004 by Diane Wang, DHgate is one of the first-to-market companies that focused on cross border trading and transactional eCommerce business with China products. This makes DHgate a famous name all around the world.
The company is located in China and functions as a business to business (B2B) site that specializes in bringing different suppliers of various product categories together and introducing them to buyers.
When you commit a wholesale transaction through DHgate, you are purchasing from one of these registered manufacturers, although DHgate would handle the transactions for you. More than 5.5 million buyers and enterprises from more than 200 countries source goods through the DHgate platform.
On the site, you can find products of all categories such as health and beauty, consumer electronics, cell phones accessories, fashion, or bridal, and more. And the founder is no stranger to eCommerce as well. Diane Wang previously sold joyo.com to Amazon in 2004, which is known as Amazon China nowadays.
At the first glance, here are what you can expect from DHgate when doing business with them:
They do offer refunds to protect buyers.
In overall, they have really good customer ratings
There is a flash deals section that shows how much time is left for each daily deal and showcase products here.
Those may not be enough for you to decide whether to choose DHgate or not, so below you have some of the must-know details about DHgate for resellers.
DHgate information that you must know
As an online business owner, these are the must-know information for you to get a good overview of DHgate's services and potentials.
The site's market
With 3 million users and 1.2 million sellers, DHgate is a very promising site to find manufacturers and make a dropshipping deal. The site offers buyers the opportunity to get access to low-cost products that can be resold for high profits.
There seems to be no limit in terms of what buyers can be offered as well. You will find various product categories such as Health & Beauty, Cell Phones & Accessories, Sports & Outdoors, Shoes & Accessories, Electronics and Cameras, Home & Gardening, Hair & Styling, Computer & Games, Jewelry & Watches, Wedding Items, Automobiles & Motorcycles, Bags & Fashion Accessories, and that is not all.
You can almost find everything in DHgate. And in the Coupon Center section, you can find products at discounted prices to increase your profit margin even more.
Payment methods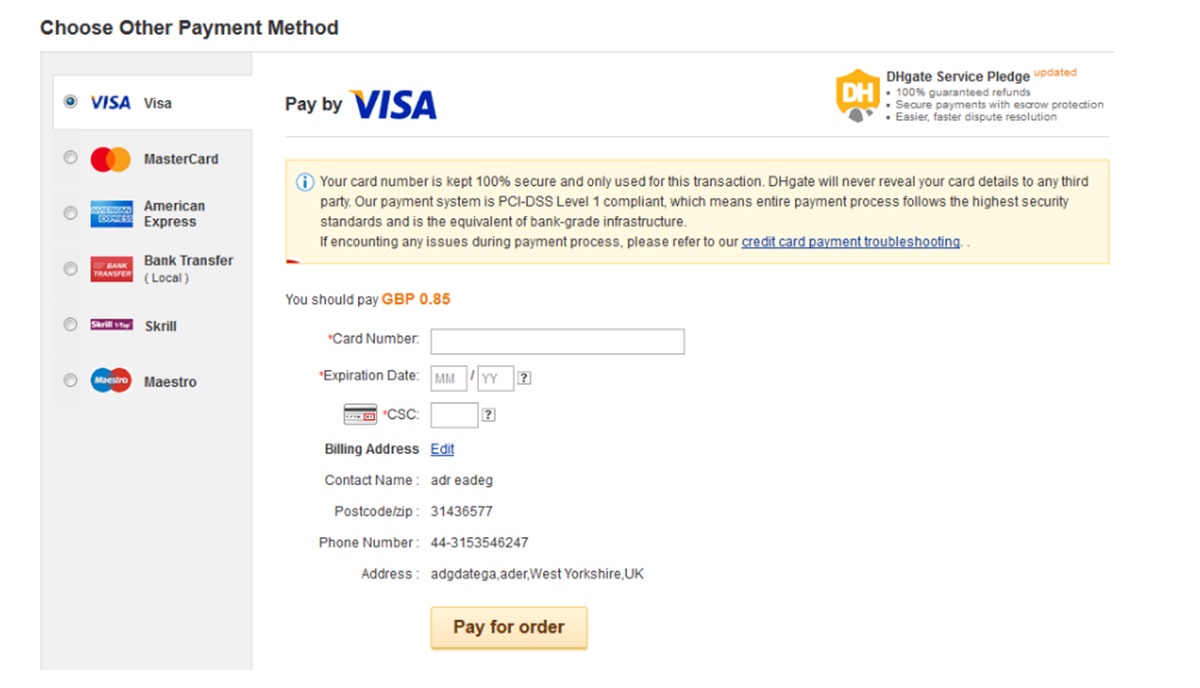 DHgate has proven to be very flexible about the payment methods as it ensures that their users are offered various payment options. As a retailer, you have many different ways to make payments once you pay goods. The methods include bank transfer, DHpay (a third party payment platform powered by DHgate), credit cards, Skrill, and others.
The best part about this is that customers are fully protected no matter which method they choose to make payments for products. For example, if a customer uses DHpay to buy goods, it is ensured that the customer must receive the goods before the sellers on DHgate can collect their money.
This is what makes DHgate dropshipping so effective. You won't have to bother about the safety of your customers' orders, because the way transactions work already protect them from not receiving their orders at all.
Shipping
DHgate is a flexible site that offers various dropshipping options so that your products can be shipped. When browsing the site, you will discover that most of the products have the option of "Free Shipping" and others may require you to use paid shipping services such as FedEx, Ems, DHL, or others.
The best option for you as a dropshipping business is using the paid courier option if you aim to ensure that the products get to your customers as early as possible. The free shipping is tempting to save budget, but it has a higher risk of mistake or delay. And you can always add the shipping cost into your pricing and still call it free shipping.
Consider what your customers should expect from your store and try to specify the time frame for the arrival of every order.
Minimum Order
Well, this depends majorly on the supplier that you do business with. For example, there are some suppliers that would like to bulk sell while others can agree on selling products in small quantities. Not to worry since most of the manufacturers on the site do sell products on a per-unit basis.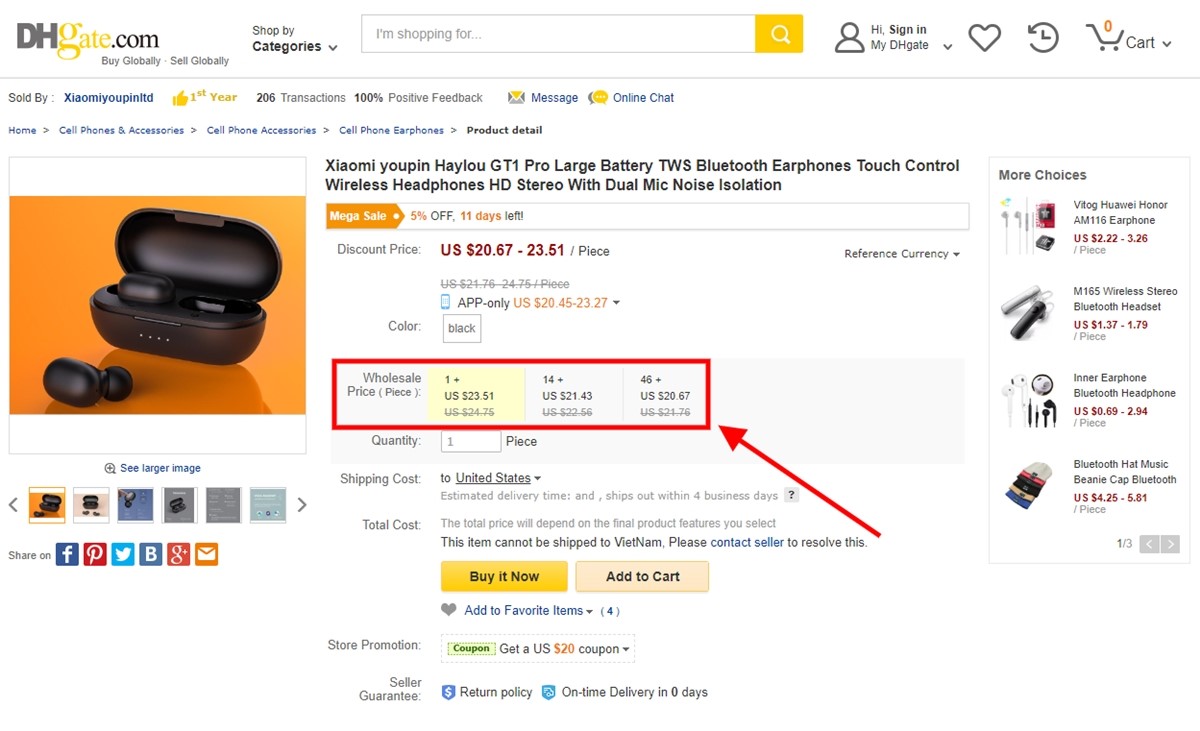 It is very important that you make clear of the minimum order number before doing any dropshipping order. If done well, you can even get some discounts from this. The minimum order on DHgate is a great advantage if you can use it.
Is DHgate Dropship safe?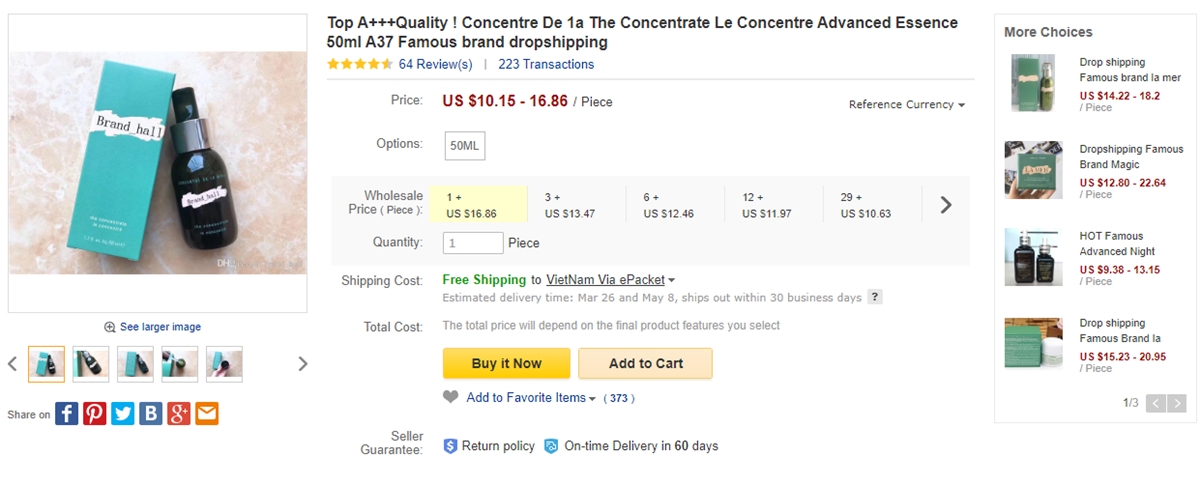 If you are thinking of doing dropshipping and considering DHgate as a platform, then the answer to the above question is yes! The site is 100% legit and safe for you to start your dropshipping business. The process of working with DHgate is quite similar to eBay since you as buyers are connected to sellers with different types of products to offer.
However, there is still a chance of scam or shady sellers on the site disguised as normal suppliers displaying their products. Below are some of the ways that you can make sure that your suppliers are safe to work with.
Paid attention to details in the handling and shipping contract.
Avoid branded products from famous brands because most of them can be counterfeit. Look out for OEM (Original Equipment Manufacturer) products as well since it is hard to find support with this type of product.
Never agree to any other option of paying money than the site's official accepted methods. These payment options will offer you better protection.
And before deciding to dropship a specific product, try scrolling through all of the feedback that other buyers have given about it. There is fake feedback too but you can often easily identify them. If the feedback is proor, there is a high chance that such a product isn't really as advertised. If you stick to all of these tips, you should have no trouble using DHgate as a platform to do dropshipping.
How does DHgate dropshipping work?
DHgate dropshipping is quite a straightforward and simple process. There are many ways that you can try out, but since you are probably just checking out, it is much better to stick to the traditional way. Which is creating your own store and then start listing any products that you realize that people are interested in.
Here are four steps that you can take to dropship with DHgate:
Register an account here! And locate your desired products on DHgate.
Contact with the sellers and let them know your intentions of dropshipping their products.
Create your own store (using Shopify) and list the DHgate products there. Keep the price higher than the price offered on Dhgate so you can have your profit margin.
Promote your store on the preferred channels. Then when someone places an order in your store, you will forward that order to your DHgate suppliers and they will ship it to your customers for you.
There are two ways for you to locate your products. You can browse the "All category" on the homepage or search the product keywords in the search bar. Then if you find an interesting product, do some research on the seller's reliability and check the customer's reviews.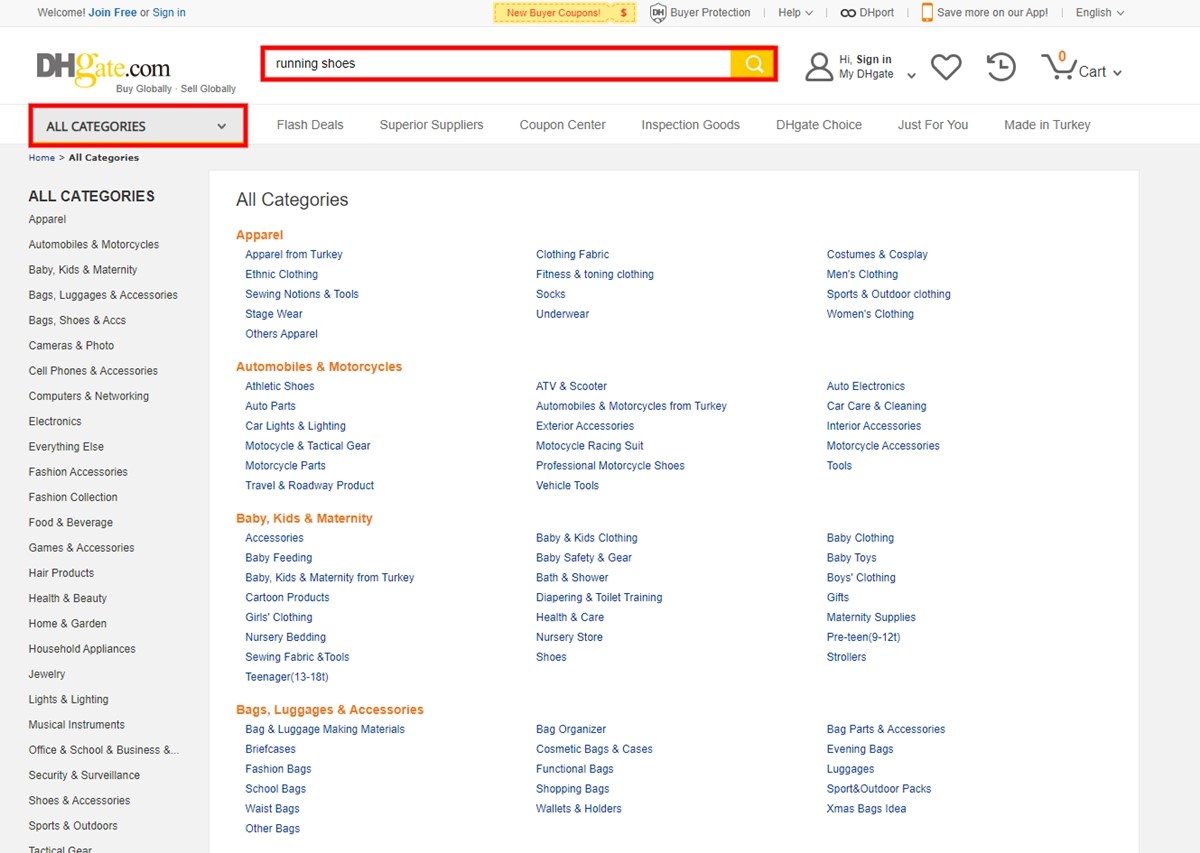 After that, you should contact your suppliers and choose the products to upload on your store. With Shopify, it shouldn't be a problem to create your own store in just under one hour. For uploading your product listing, you can publish and edit manually or by online tools.
We will go through what you can use with DHgate for your Shopify dropshipping store later, but for now, you should know that you have many online tools to help your online dropshipping business.
When you receive your first order, the supplier will ship the product to your given address accordingly. And that is it. See, DHgate dropshipping is an easy process and low risk as well, you don't have to keep your inventory, pack, or ship the products.
With that in mind, let's see the pros and cons of dropshipping with DHgate.
Is DHgate dropshipping worth it? Pros and Cons

DHgate is not perfect though. Like every other platform, it has its pros and cons that you need to consider when doing dropshipping on the site. Here are some of them that you should take a look at:
Pros
Cheap prices for a wide range of products
Access to a massive collection from China's top suppliers
Highly innovative products that can be trending in the future
Multiple payment methods to process transactions
Supplier's page with feedback to prevent fraud
Some links you need to visit:
Cons
Hard to control product quality
There may be a delay in deliveries of products due to weather or shipping condition
You still need to worry about dubious sellers and suppliers
Many people chose AliExpress as the first place to come when doing dropshipping, but due to the site's popularity, products tend to be out of stock pretty fast or have higher prices. In this case, DHgate is great to find products that you like at affordable rates.
Thankfully, you have tools and apps that can help semi-automate the dropshipping process so not all cons affect you that much when running your business. That is what we are going to talk about in the next section.
How can you use DHgate on your Shopify store
Now, let's just theorize that you have already created your Shopify store, the next thing you want to do is find a way to integrate DHgate with the store. There are some benefits if you can find the app for this, which are:
Quicker product listing time.
Easy to manage products, their variations, prices, description, and much more.
You don't have to go to your supplier's site every time you receive an order.
Sadly, DHgate doesn't have an official app on the Shopify App store anymore. But luckily, there are still many apps that you can find on the store to help. After all, the site is still used by many other dropshipping businesses, so you don't need to worry about people inventing new ways to work together.
Here are some apps that we recommend you to use if you want to use DHgate on your Shopify store:
ShopMaster

As a free-to-use app, ShopMaster is very powerful to import products from China's top eCommerce sites into your store. And the setup to use ShopMaster DHGate app is simple as well.
Once you've signed up an account with ShopMaster, you can select ideal products from DHgate and import them into your Shopify store using the ShopMaster Chrome extension by just one-click. You can import up to 100 products through the extension and filter products by local warehouses in many countries.
The app provides some features that will really help your dropshipping business, which are bulk importing, product monitor, auto-sync tracking numbers, inventory & price, and more. Auto fulfillment for DHgate is currently not available, but we can look forward to it in the future.
There are different plans with different prices as well so you can scale better when your business grows overtime.
Free - 1 store, limited sales reports, 800 active listings.
Basic - $19.90/month - 3 stores, unlimited sales report, 2,500 active listings.
Business - $39.90/month - 8 stores, unlimited sales reports,18,000 active listings.
Enterprise - $79.90/month - 25 stores, unlimited active listings, 30,000 daily product monitor
Importify

Importify is another notable app on the Shopify app store that can help with DHgate dropshipping business. It has over 200 good reviews on Shopify, so you can reassure that the app really works,
With the app, you can choose the right niche and start importing products. And you won't have to worry about complicated processes since you have a video to explain everything for you already.
The app offers ePacket to cut on shipping time and test order to take professional pics and to experience the products yourself as well. There are three pricing plans to choose from:
Basic - $14.95 - Unlimited product import
Premium - $27.95 - Full supported websites, Unlimited product import
Gold - $37.95/month - Shopify to Shopify importer, Semi-automatic order fulfillment
Editorify
If you need to import product reviews from DHgate to your store, Editorify is the solution. The app can help you import product reviews, photo reviews, and youtube videos as well to increase the credibility of your product listing.
The app receives almost 200 five-star ratings on the Shopify app store, so you can be confident when using it. It can save a lot of time building social proof all by yourself and get more sales faster.
The app is free to start and you can immediately import 25 product reviews from AliExpress, but to use it with DHgate on your Shopify store, you need the two following plans:
Premium - $9.95/month - Import reviews from all major dropshipping sites
Gold - $14.95/month - Unlimited import reviews and videos from all sites
With the above apps, you should have a better experience running a Shopify dropshipping store using DHgate as a supplier source.
Final words
DHgate is a great site when it comes to dropshipping, and this article should give you a detailed overview of it as well as how you can use the site for your Shopify store. It won't be too hard to start since dropshipping requires little to start and the site is familiar with dropshipping as well.
Hope I could help you decide better on how to use DHgate to do dropshipping with your Shopify store. If you have any questions, just leave them in the comment section and I will get back to you. Until then, best of luck on your eCommerce journey!
Related Posts:
New Posts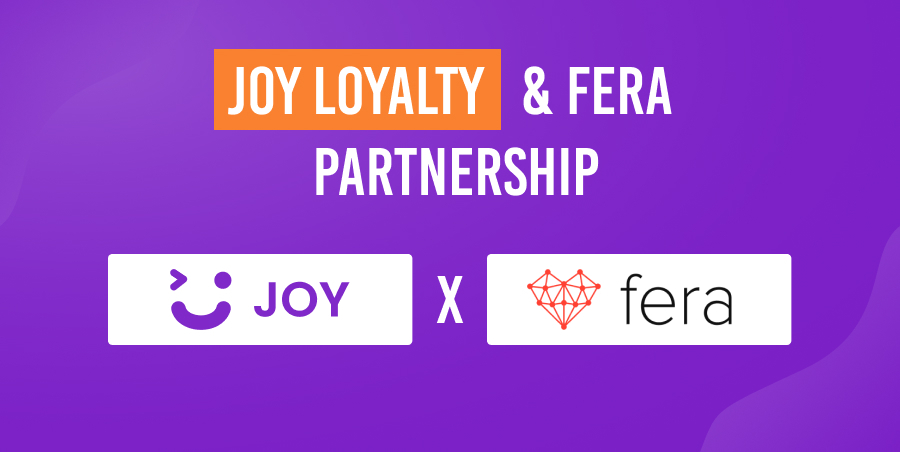 People also searched for
dhgate dropshipping shopify
shopify dhgate dropshipping
dhgate shopify
how to dropship with dhgate
dropshipping from dhgate
dropshipping dhgate
how to import products from dhgate to shopify
shopify dhgate
does dhgate dropship
can you dropship with dhgate
dropshipping with dhgate
dhgate dropshipping center

how to dropship from dhgate
dhgate dropshipping reviews
how to connect dhgate to shopify
import dhgate to shopify
how does dropshipping work on shopify avada
what is dhgate
dhgate dropship
dhgate shipping
where is dhgate located
how to dropship from dhgate to amazon
is dhgate safe
can you dropship from dhgate
can i sell on dhgate

dhgate tracking number not working
dhgate dropshipping ebay
how long does dhgate take to ship
dropship with dhgate
dropship dhgate
how to dropship from dhgate to shopify
how to sell through dhgate
dhgate shipping time
dhgate drop shipping
dhgate payment methods
epacket tracking dhgate
dhgate to shopify
does dhgate do drop shipping
Subscribe
Stay in the know
Get special offers on the latest news from AVADA.
40k
subscribers has been joined!
Earn $10 in reward now!