12 Best eBay Dropshipping Tools to Help You Win!
The constant growth of e-Commerce in the digital marketplace has paved the way for a new sales-generating method – dropshipping. This business model works quite differently compared to other approaches, as the retail business owner will resell the goods provided by the supplier; and the supplier will create, store and deliver the goods on behalf of the retailer. Dropshipping has commanded $85 billion in online sales, as 33 percent of all online retailers fulfill their sales target when applying this business model.
The process of drop shipping will be guaranteed a high chance of success if businesses have conquered the tough challenge of finding the right products to resell. However, dropshipping on eBay is another story to be told apart from choosing selling goods. The struggles of dropshipping on eBay have long been mentioned and discussed; and fortunately, the creation of digital dropshipping tools has offered helpful assistance to win over this e-Commerce platform.
Let's explore in the following sections.
How does eBay work?
eBay has a reputation for being one of the biggest sell-off websites with over 180 million users. The high volume of users on the platform has attracted online sellers looking to find customers for their products.
On eBay, there is a variety of stuff to sell, buy or bid on. Sellers will post their products with a starting bid. Lower bids will engage more customers to bid on. The sellers will set the time period for the bid, and when the highest sales are generated, their customers will be notified. Or customers can purchase the products at a fixed price level right away without bidding.
Dropshipping on eBay - an overall scenario
Dropshipping is legal and available on eBay, but what makes most dropshippers struggle to failure is the stringent dropshipping policies that are hard to play faults. First of all, you are allowed to dropship only after you've fulfilled the orders directly from the wholesale suppliers. It means only bulk purchases that reached the minimum orders required will enable you to resell your products on eBay.
Another problem is that eBay puts a ban on dropshipping products resold from other retail websites and marketplaces. The policy has been clearly stated by eBay: "Purchasing the item from another retailer or marketplace that ships directly to your customer is not allowed on eBay". That means that you can't list a product on eBay, buy it from other retailers, for instance - Amazon, then deliver it to your eBay customers.
Sellers should not take risks in this case, because when eBay detects "cheating", they will lower or even remove your listings from the platform. This is even more dangerous if you intend to work on this platform in the long run.
How to dropship on eBay
Due to the stringent policy, there's only one way to conquer eBay - go with the flow! Only by purchasing inventory from wholesalers in bulk can you start dropshipping on eBay. Since you're working with wholesalers and not suppliers, they're unlikely to accept a shipment agreement on your behalf, but it might be negotiable in some cases.
If both parties cannot agree on this matter, you may have to look for a third-party service to do the work for you. This service agency will help fulfill your orders, minitor the price and stock changes, ship the products to your customers and report the statistics back to you.
We can all see the most obvious drawback of drop-shipping on eBay is that there's no guarantee that your inventory purchases will sell, and you may stand a high chance of losing profits if the business did not go well.
To tackle this inconvenience and risk, you will need the help of automated dropshipping tools to win over eBay. Check out our rated list of 12 best dropshipping tools for your eBay store.
Top 12 best eBay dropshipping tools
1. AutoDS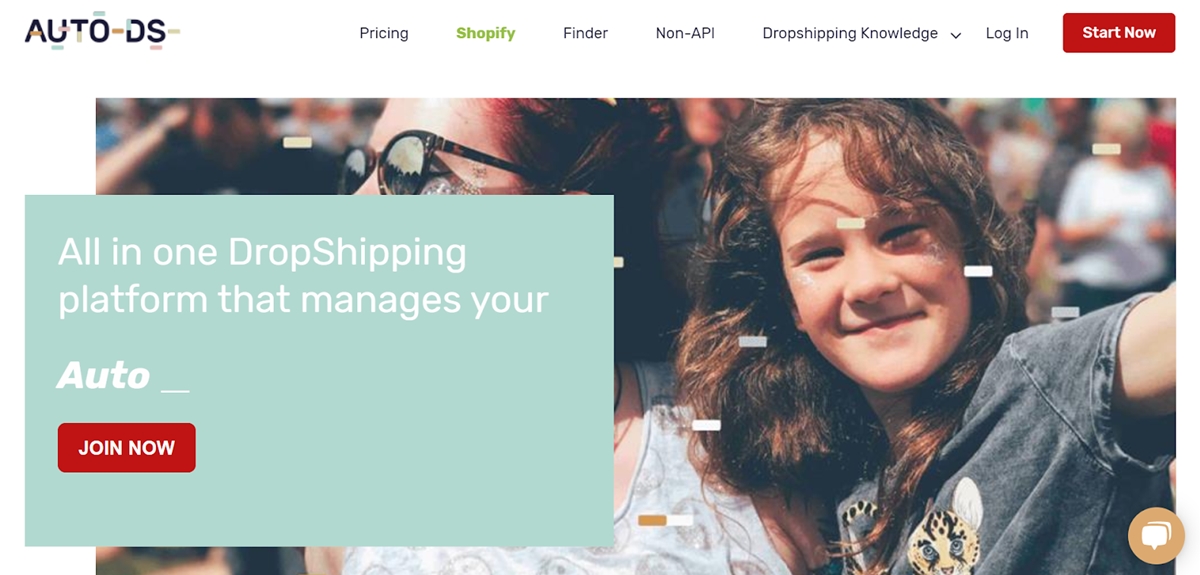 AutoDS is a comprehensive dropshipping tool that automates all of your business drop shipping management and helps import your product listings to your eBay store. Initially, the tool was created by experienced drop shipping experts for their personal use, but they soon realized that the tool could be live-saving to other dropshippers, so they decided to make it open. Until now, they have over 700 stores connected to their platform, with over 20000 dropshippers subscribing to their newsletter.
AutoDS has many features, with its price and stock monitoring system being the most complimented. The system monitors your suppliers' prices every hour and when a change is detected, it will be updated to your products. Also, you can save much effort for your ordering process, as the tool will automatically take the orders right after your customers make an order to avoid losses and order cancellations. And as soon as the supplier releases the tracking number, AutoDS will immediately update it.
Among various AutoDS special features, the premium Auto Finder, which daily scans over 40000 eBay dropshippers and saves their products to AutoDS database, is powerful enough to get you a list of the hottest and best-selling products that can significantly increase your sales and your store's overall performance. Besides Auto Finder, you can optimize your dropshipping process with many other outstanding features such as performance analytics presented in graphic, filter or dashboard; bulk listings variation and a full-package customer service system.
About the pricing, you can get access to 30 automated orders, price and stock monitoring, and 100 high-converting items with a $1 trial. These items here are fast-selling products with the capacity to grow your sales and profit. There are totally 3 monthly pricing plans, ranging from $7.99 at the beginner level to $151.99 for professional dropshippers.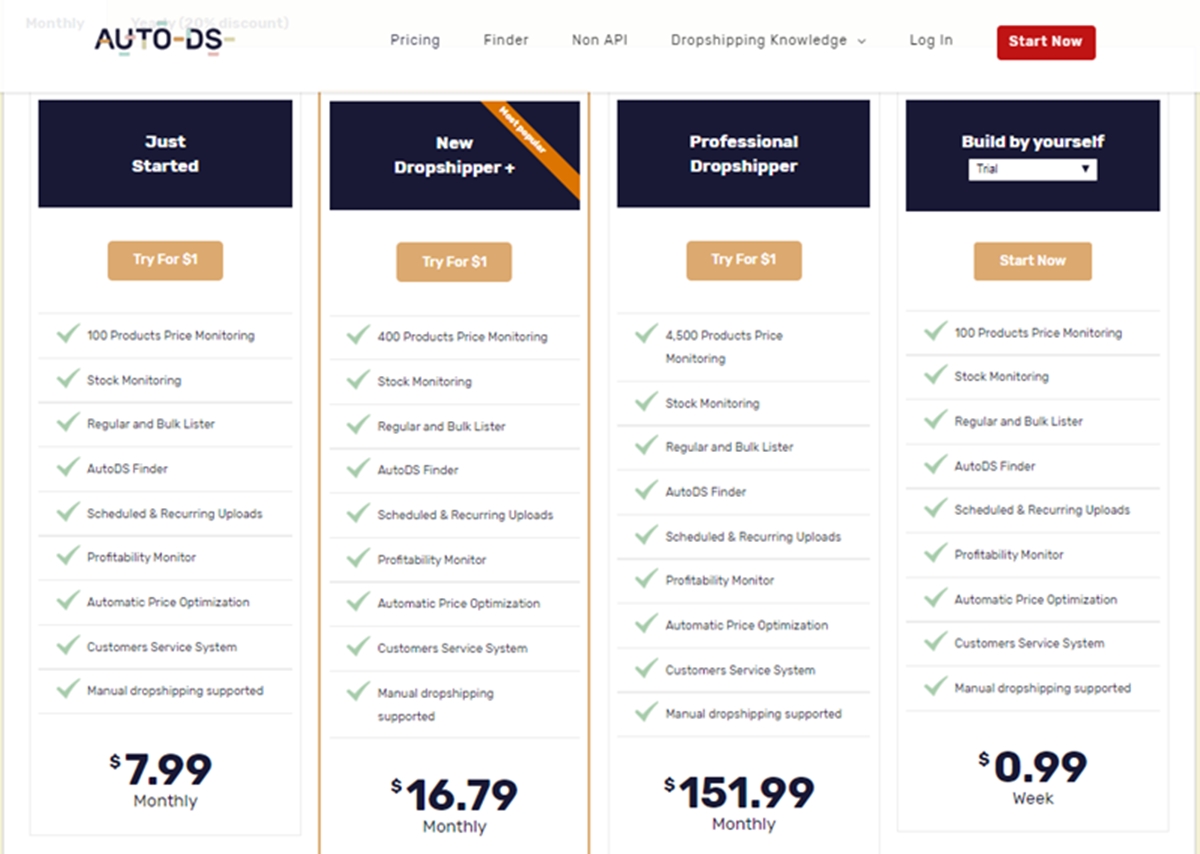 2. Price-fox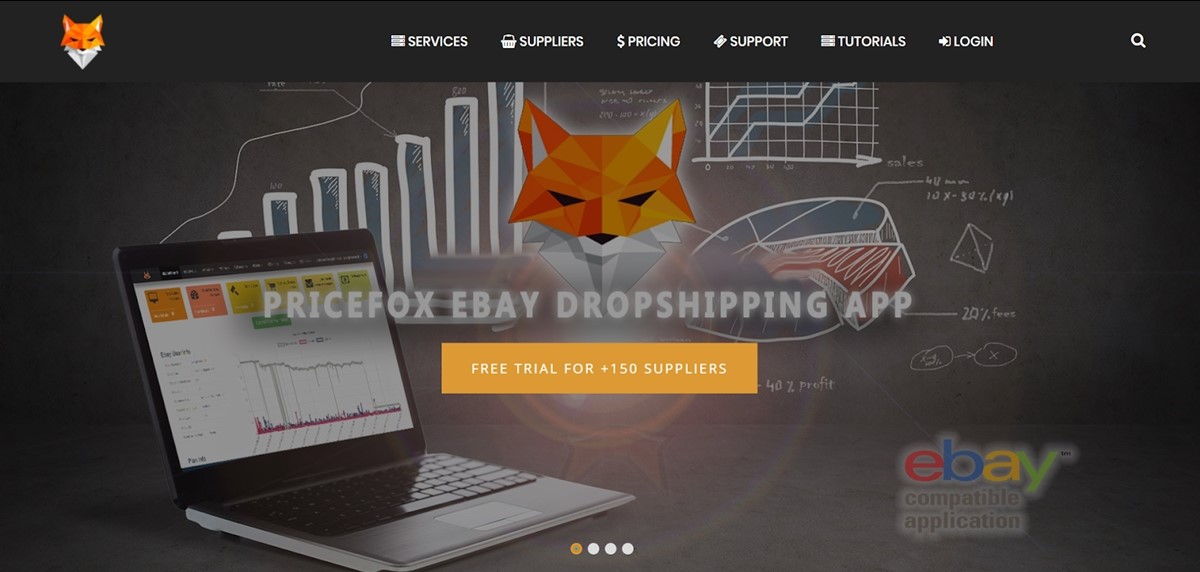 Price-fox was originally a pricing-focused tool, but over the years, it has expanded to be the best "all-in-one reliable" platform for eBay dropshippers. The software is known as a "monitor repricer" which checks your eBay price and stock changes, edits and revises the delivered services and updates them automatically without having to visit eBay.
Apart from the price tracking features, Price-fox has also updated its feature list for full dropshipping comprehension. Dropshippers can now research their competitors' analytic information about hot-listing products, total sales, feedback scores, mean price value, and many other updated variables. Price-fox's competitor research feature also offers the convenient Search Google by image option for product listings to help you decide what profits your store the most.
About the pricing, Price-fox offers 12 different pricing levels displayed in a price slider ranging from $14.99 with 150 listings to $599.99 with 20,000 listings. That's quite affordable compared to other eBay dropshipping tools. To experience Price-fox for testing purposes, you can try the 3-day free trial then decide on your preferred package mentioned above later.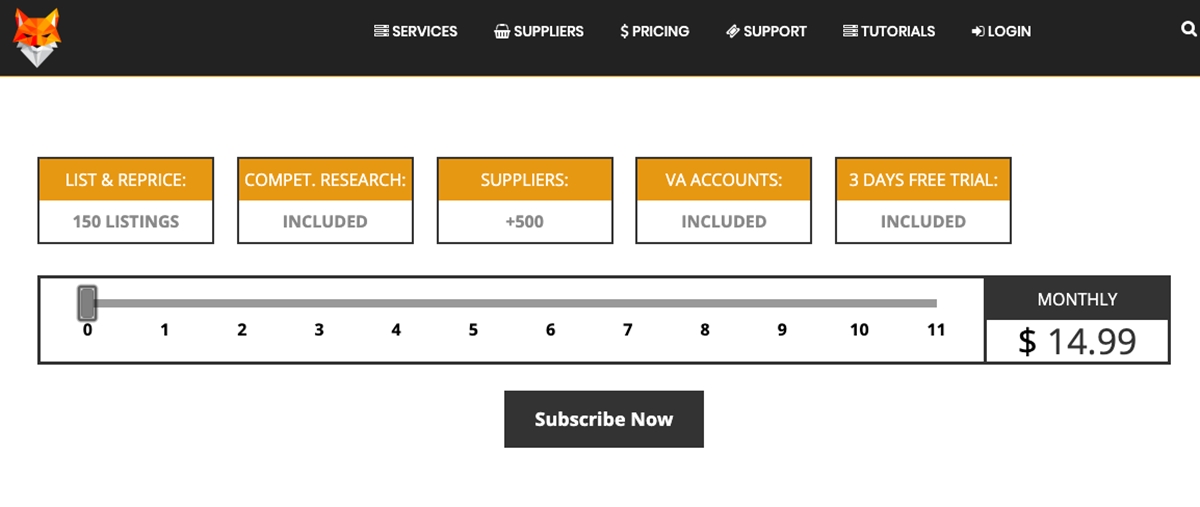 3. PriceYak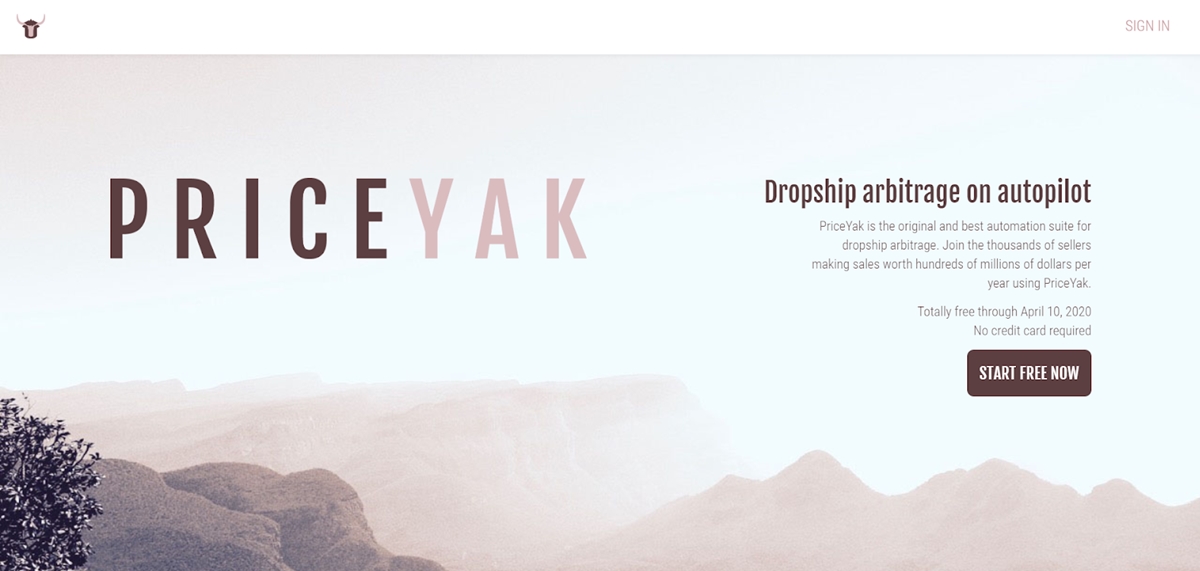 With the history of over a decade under operation, PriceYak has proven its leading position in the dropship automation software market. The tool is one of the most trusted suites to help you manage the dropship arbitrage system between eBay and many big suppliers such as Amazon, AliExpress, Walmart or Costco. For example, you found some products on Amazon that are potentially demanded on eBay, then you listed them with a higher price on eBay. Usually, the process guarantees a fairly high success rate since the majority of users would wander and shop on these specific platforms.
PriceYak's wave-like inspired services are a prominent point to consider, but it's the superior speed and advanced features that make the tool outshined its competitors. First of all, PriceYak's listing creation feature is an optimal solution to help generate, review and list your favored products with just a few clicks using the ID collector that quickly grabs specific variants of product IDs from retailers. After that, you can even customize your listings and other settings, then use the advanced filtering tool to sort out products that are not matched with your custom list. And surprisingly, all of these implementations are FREE.
Additionally, PriceYak also helps prevent your store from unfulfillable sales or profit loss by offering the "repricing" policies. The tool will scale millions of listings across several stores, and automatically updates any changes in price, stock status and new visitors to your stores. Also, the auto-ordering feature will comprehensively cover all your ordering issues, from automated order placing, order tracking to managing retailers' accounts, guaranteeing smooth and hassle-free operation.
The transparent pricing plans on PriceYak are ideal for both primary and professional dropshippers with no hidden costs or extra fees. Every feature, except for the listing creation, comes with a different price range that you can see in the following model.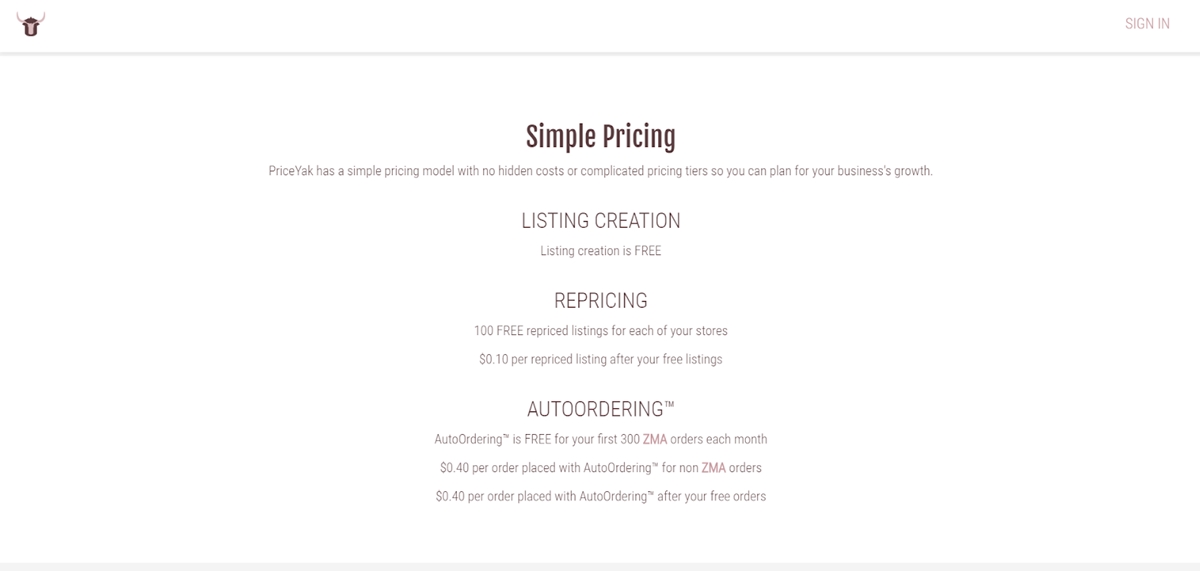 4. DSM Tool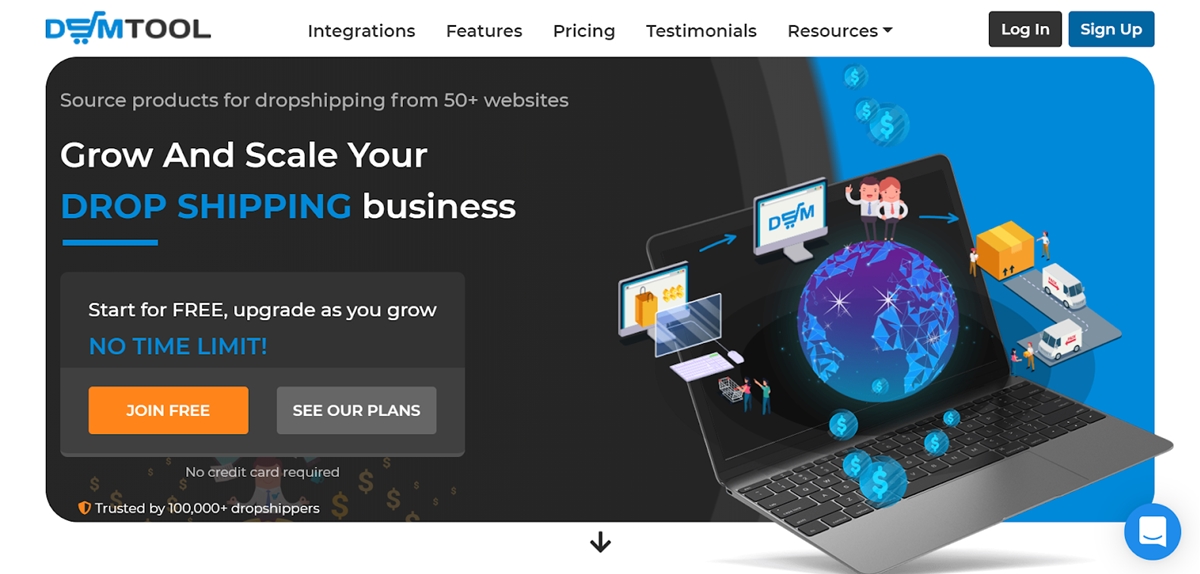 DSM Tool's dropshipping management guarantees not only quality but also quantity in supporting dropshippers to generate sales on eBay. The tool features over 50 suppliers, including eBay suppliers from big marketplaces such as Canada, the UK, the US, Germany, Italy, France, Spain, and Australia. This is an ideal place to minimize your effort on finding, listing and repricing goods on eBay while focusing on growing your business.
DSM Tool is designed with both a single lister and bulk lister allowing users to get access to various product sources with just a button click. A price and stock monitor is also equipped to track the changes every hour, with smart repricing and store information to help businesses maintain the high-ranking products in stock. Especially, DSM has updated its feature list with many inclusive tools to optimize your business growth.
Besides the price and stock monitoring system, you can now research and analyze your competitors, study your business analytics and store performance, convert tracking or manage your UPC. High-tech features such as virtual assistant (VA) access, automatic ordering, and number tracking also contribute to the overall functionality that DSM Tool offers the market.
About the pricing, DSM Tool offers both free and premium versions depending on your store's goals and scales. The larger your business, the more upgraded version you will need to satisfy the market's requirements. Especially, you can consider subscribing to the annual premium plan to save up to 30%.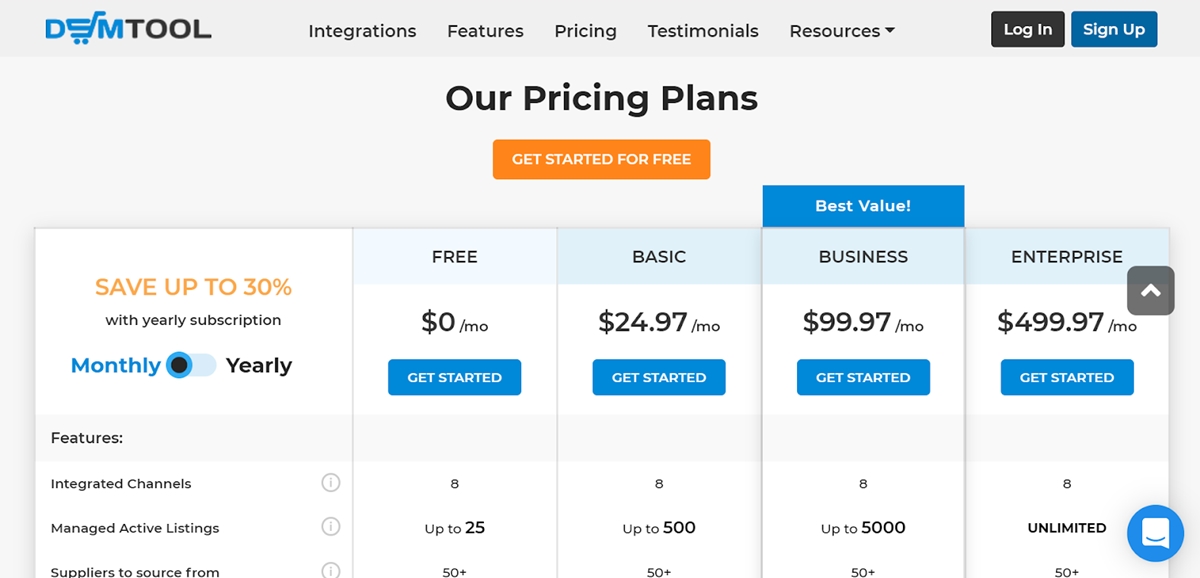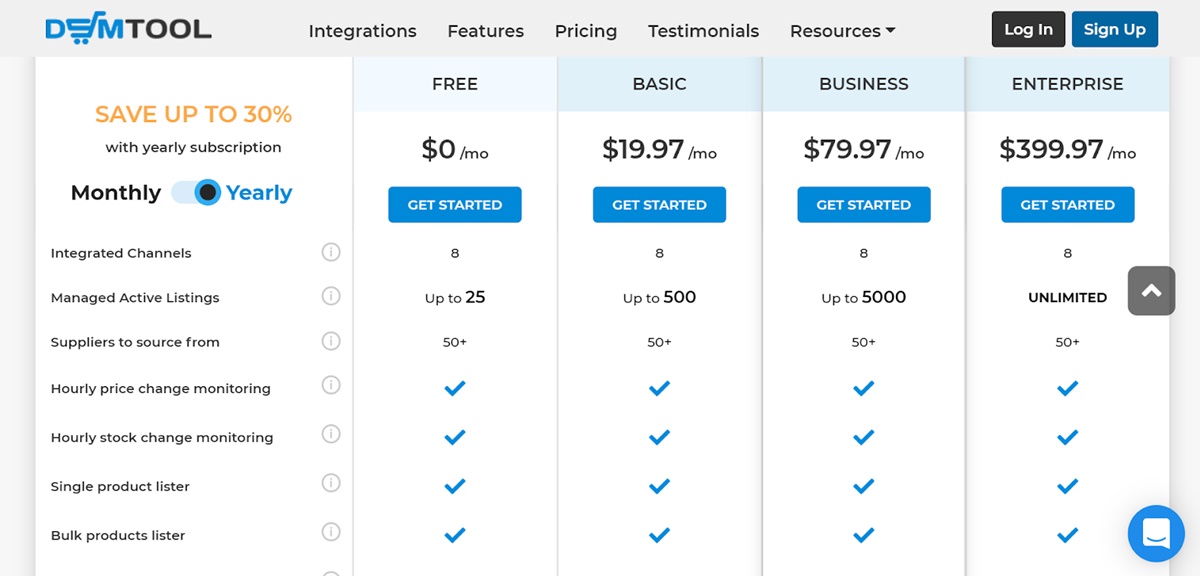 5. Black Lister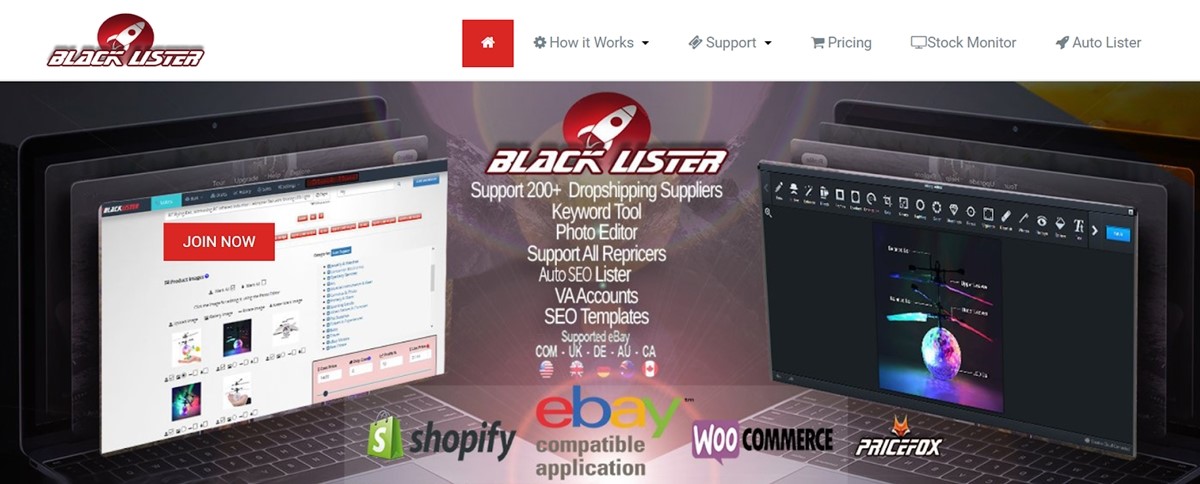 Another top-rated eBay dropshipping program trusted by several companies is Black Lister. Black Lister helps listing products on eBay with the keyword tool, a photo editor, an SEO autocomplete template and supports SKU listings as well.
Furthermore, the tool also focuses on other elements such as multiple repricer, setting and UPC management, and a virtual assistant system to help you keep contact with your customers. Especially, a robust video guide library is updated to put everything down more easily for beginners. Supplied by over 150 retail platforms, Black Lister has undoubtedly been favored by most of the dropshippers.
About the pricing, Black Lister offers a very affordable and transparent price for $19.99 per month. This pricing level remains unchanged over the years.
6. eBay Title Optimizer
A realistic fact to keep in mind is that you're not the only drop shipper in the market to use dropshipping tools. Almost every drop shipper knows how to optimize their product listing process, and the real winner is actually not the person to list the most products, but the one to grab the most attention with their product titles. The problem is many dropshippers cannot keep track of how their product titles are doing, whether winning or losing the sales. The scenario indicates how important it is to optimize your product titles.
That's where the eBay Title Optimizer software comes in handy. The tool will scan your eBay product titles to tell their title and keywords scores and break down the details of their performance. After that, eBay Title Optimizer would give you some suggestions on how to improve them for better visibility in the search engines.
The tool offers 3 different pricing plans, from free, silver to the unlimited version. The free plan is actually a free trial of up to 10 titles - you can try first then decide on the paid versions later.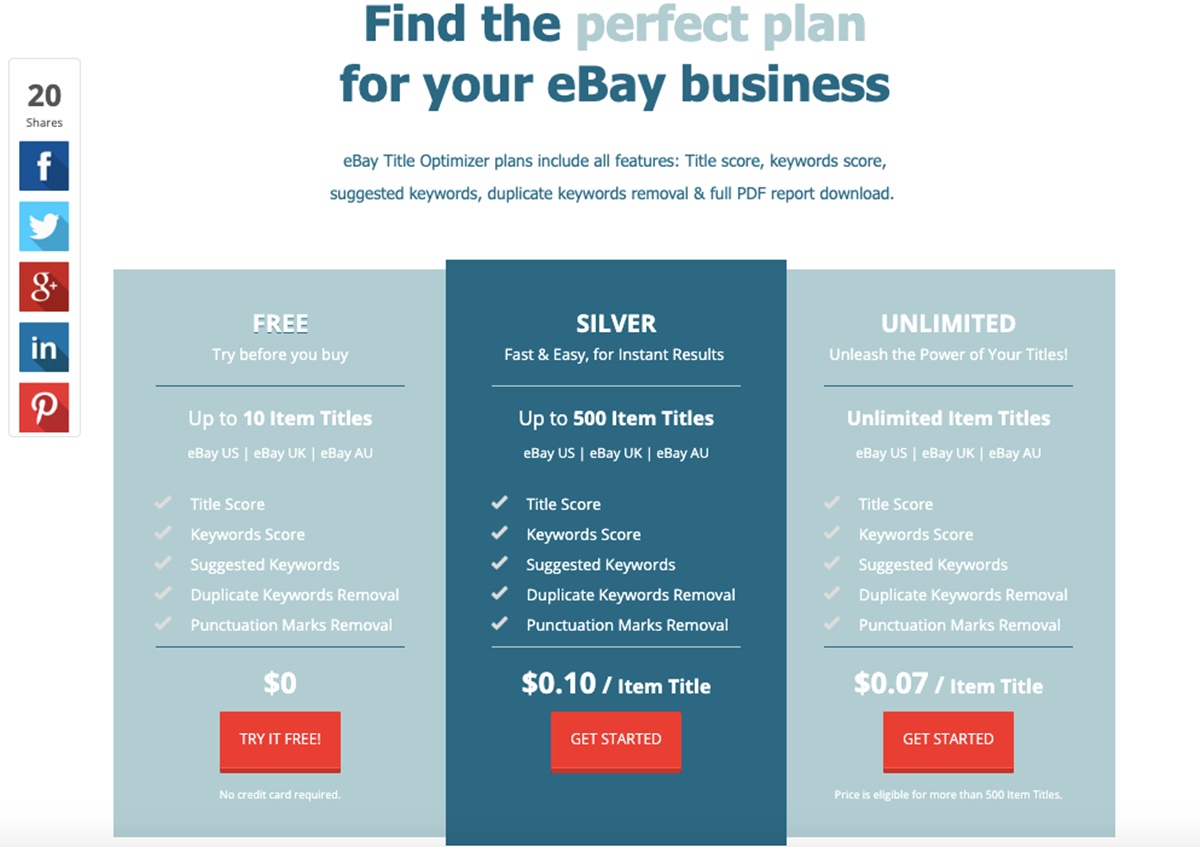 7. Easync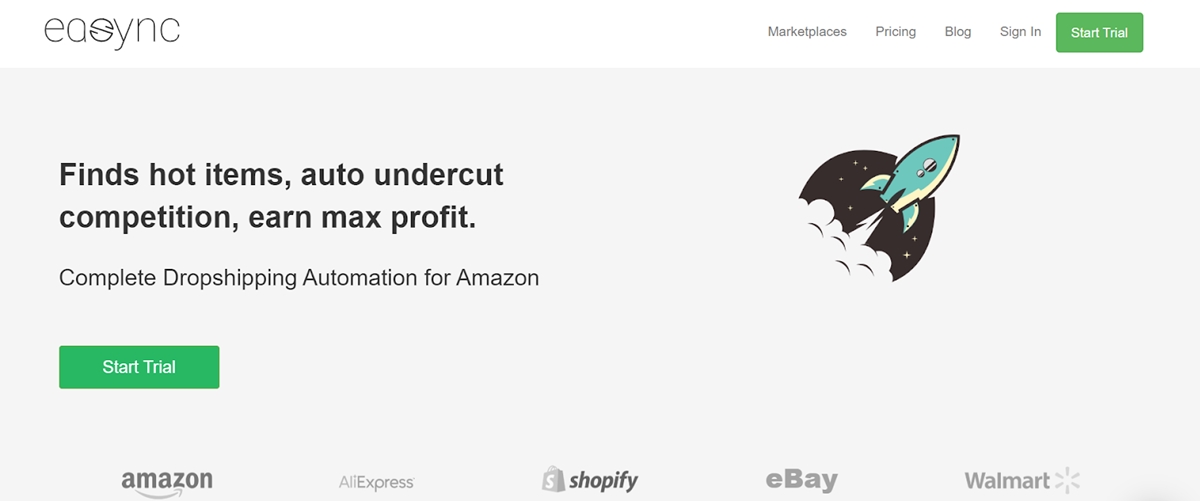 Easync offers a complete dropshipping automation guide for eBay dropshippers who are doing retail arbitrage businesses. The software is a great assistance to find high-converting items that shine in the dropshipping competition and maximize your sales and profit. Easync is integrated with many big retail stores all over the globe and has connected with over 20,00 stores worldwide.
Easync is designed with an advanced feature list that has every fundamental tool to help you succeed in this dropshipping game. The program automatically adjusts the price accordingly to your repricing settings, with the help of the "competition compare" feature to help you choose the best-selling items on eBay to sell. Price and stock changes are updated every 20 minutes, avoiding the "out-of-stock" status that can be damaging to your sales profit.
Especially the auto ordering process, from auto order, auto-tracking, auto return to cashback and order fulfillment, can save dropshippers a lot of time so that you can spend it on developing your business instead. Customers' order status, as well as many other statistics such as store profit or performance, can also be tracked with Easync's analytics tools.
Pricing plans on Easync are heavily based on your store's scale and purposes of use, ranging from $15 to $399 per month. You can get access to a custom 10-days trial with $0.03 featuring indefinite repricing listings, fulfillment by Easync, hot items & finder and rest API. Spend $0.02 extra to try automatic ordering and instant auto-tracking as well.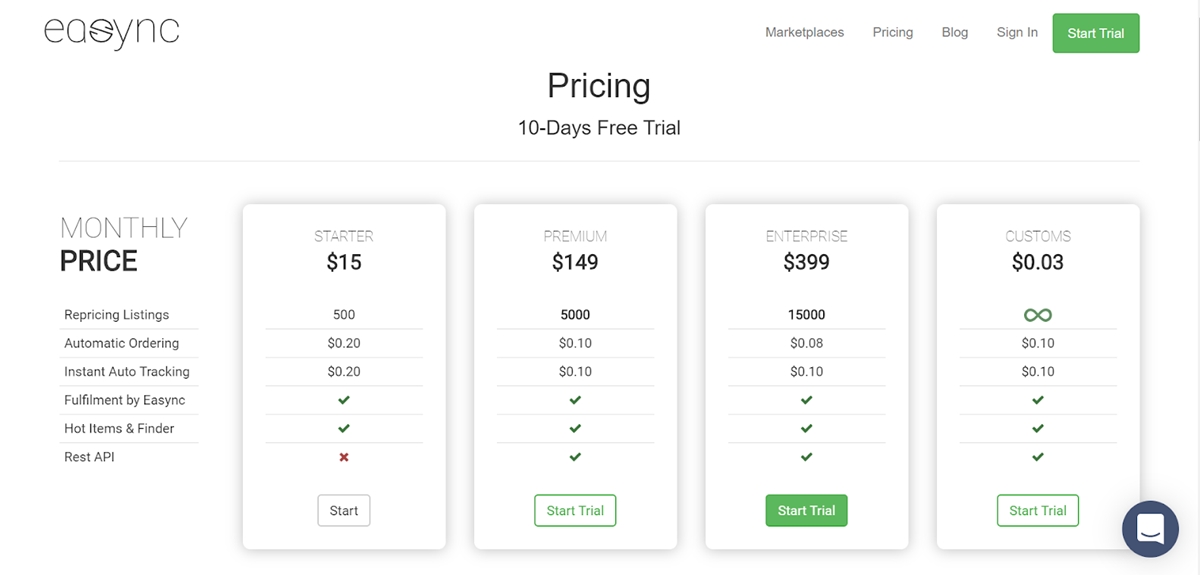 8. Shop Master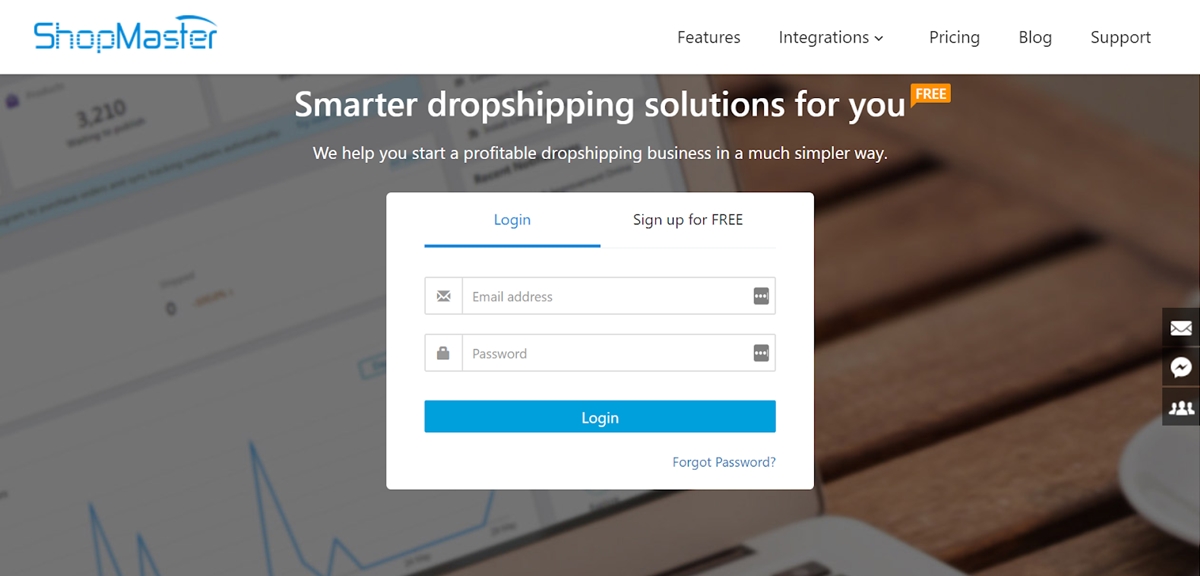 Shop Master is designed to simplify your dropshipping process in many different ways. The platform is a comprehensive cloud-based ERP solution for product sourcing, listing, sales management, and others. Shop Master is designed with a user-friendly interface that is optimized for the low-tech audience to have a wholesome experience. Especially, there are over 20 worldwide suppliers hosted on this platform, with multiple stores connected and over 80,000 dropshippers indicating its leading position in the competition.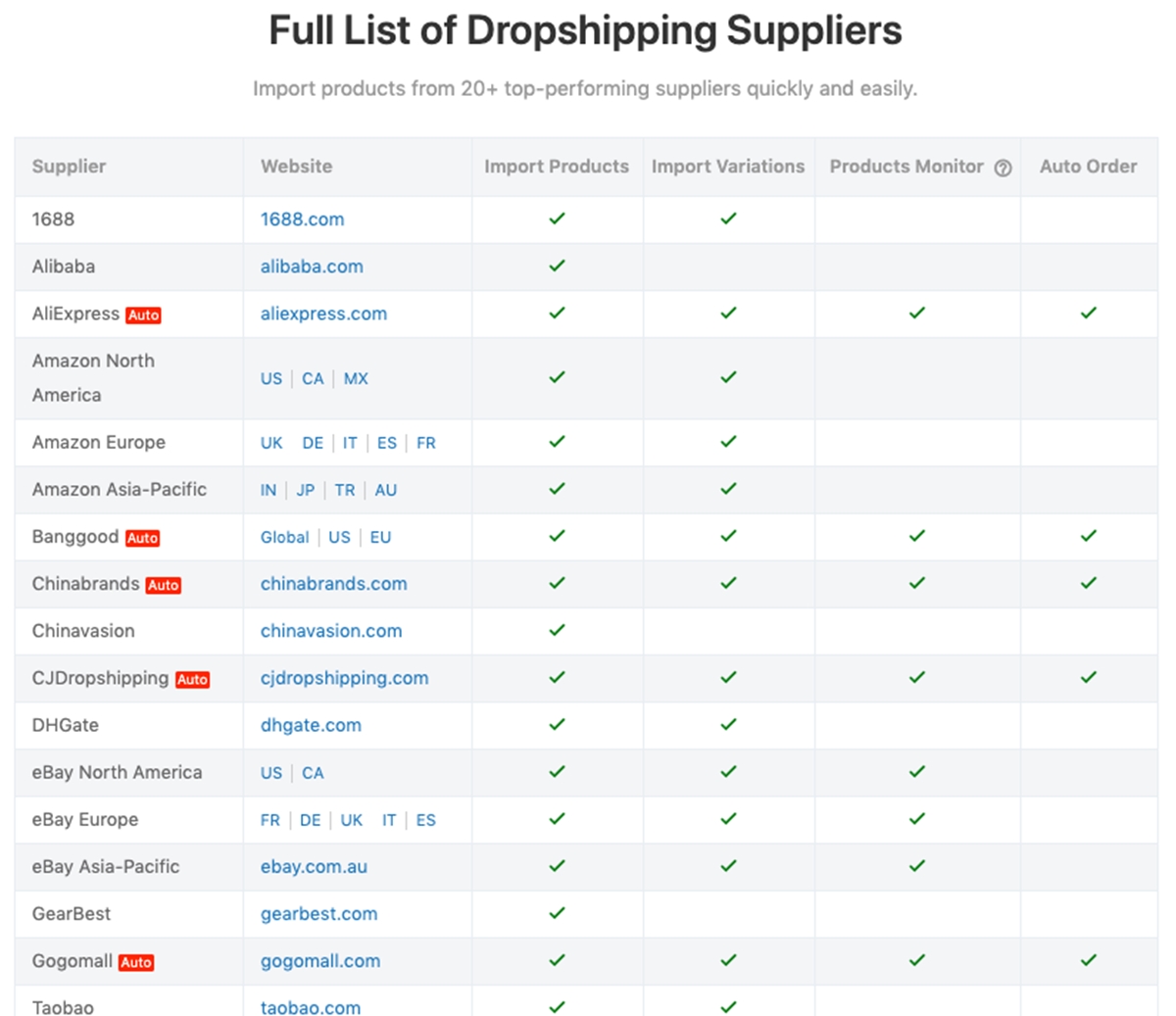 With Shop Master, dropshippers can reduce their hard work with smart and flexible automation features to maximize efficiency and profits. The software offers a wide range of product sourcing options allowing its users to easily import products from big suppliers such as AliExpress, Amazon, etc. The products sourced from these suppliers can be auto-priced to match the changes in real-time pricing trends.
Moreover, your product listings will be well-managed with the constant numbers tracking and the new-listings publication and revision tools. You will get immediate updates on the inventory and stock status directly from the suppliers as well. Also, as a business owner, you can even manage your staff accounts in one place.
Apart from the main dropshipping features, Shop Master has especially added extra customer-centric features to optimize its users' experience. With Shop Master, language is no longer a barrier when you can translate Chinese characters into English with just click using the auto-translation system. The platform has availed a constantly active support center and uploaded many video tutorials to make dropshipping much easier for beginners.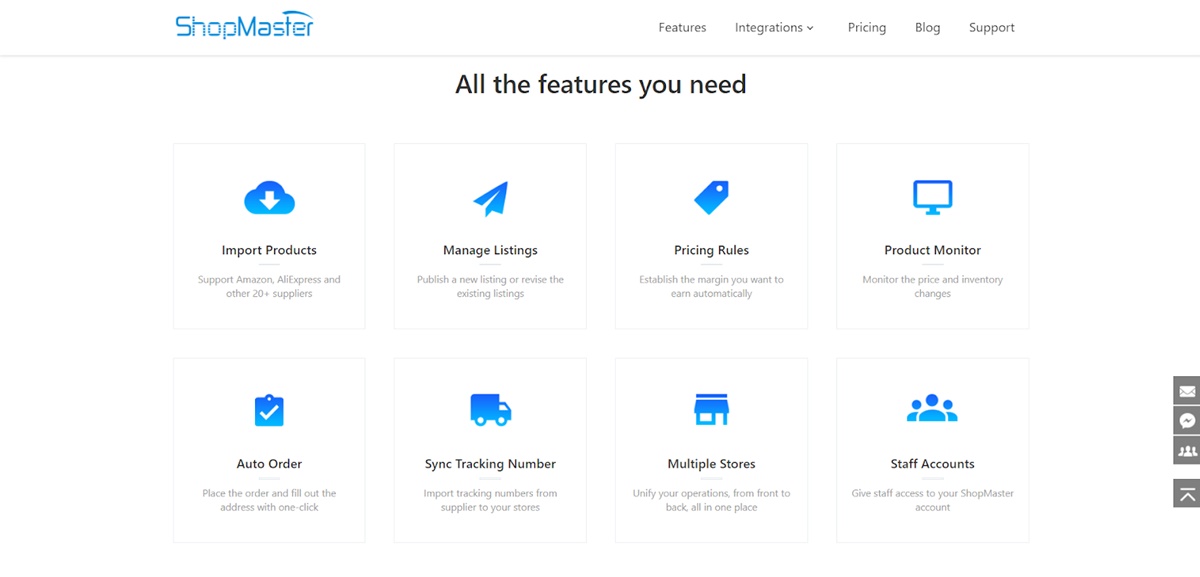 About the pricing, Shop Master has four plans:
Starter: $0.00, forever free
Basic: $19.90 per month
Business: $39.90 per month
Enterprise: $79.90 per month
Each plan offers unique features and advantages, so you should choose a plan based on your business' goals and needs.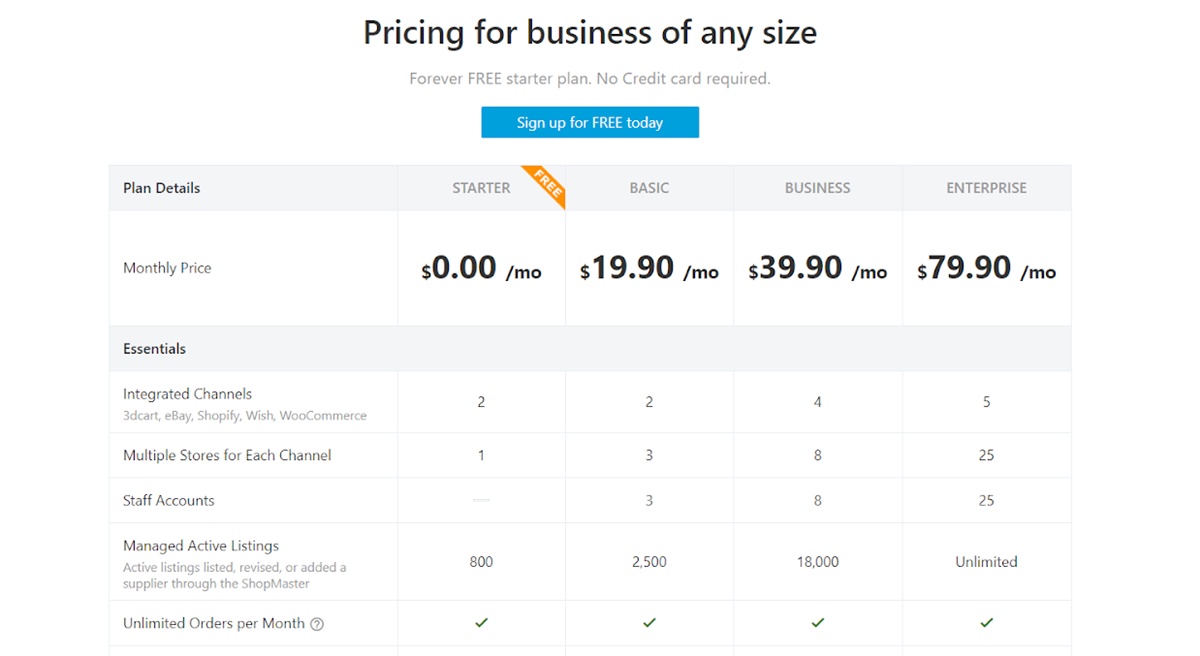 9. Salefreaks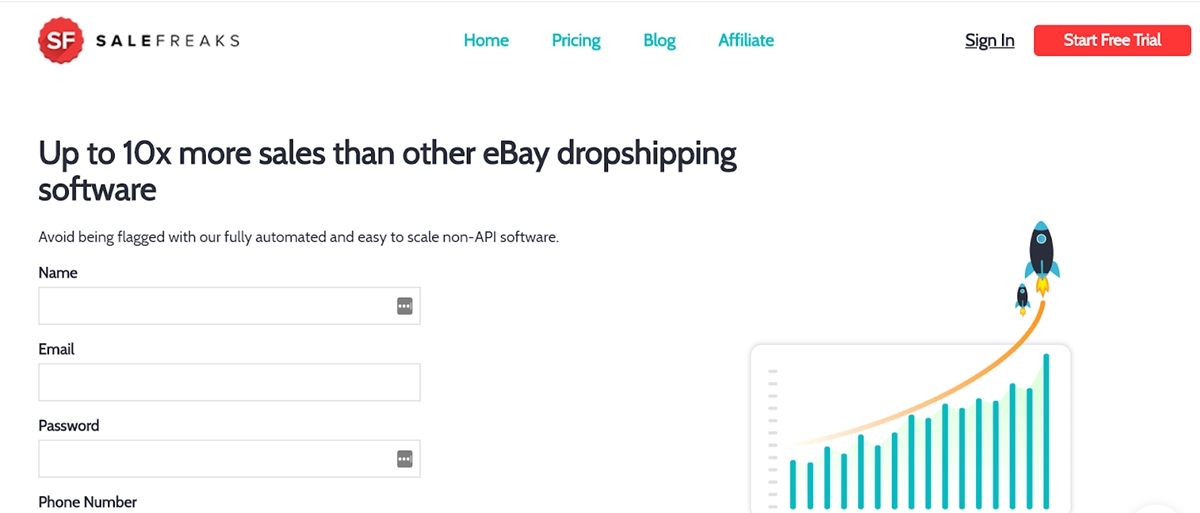 Salefreaks is an all-in-one dropshipping automation solution to your eBay store. Salefreaks partnered with almost every major supplier, including Amazon, Walmart, Costco, AliExpress, and Home Depot, with Amazone being the most focused on. The platform has networked with over 1000 stores, with over $100 million in eBay sales and eight million listings, indicating its position in the marketplace.
Salefreaks differentiates itself from other competitors by offering a free personal mentor allowing its users to personalize their experience with the platform. Salefreaks is optimal enough to minimize its users' effort in the dropshipping process. All you need to do is to find a product, create product listings, moderate the price and fulfill the orders, and Salefreaks' automation features will handle the rest of the hard work.
About the pricing, Salefreaks' pricing plans are based on the listing ranges and other features. You can look up for your favored plan by sliding the pricing bar. They offer both monthly and yearly plans, and the prices also differ depending on your personal preference of API and Auto-order options. Especially, if you choose the API pricing service with the Auto-order feature, you will get a 20% discount for the monthly plan, and a 100% discount for the yearly plan in the first 2 months.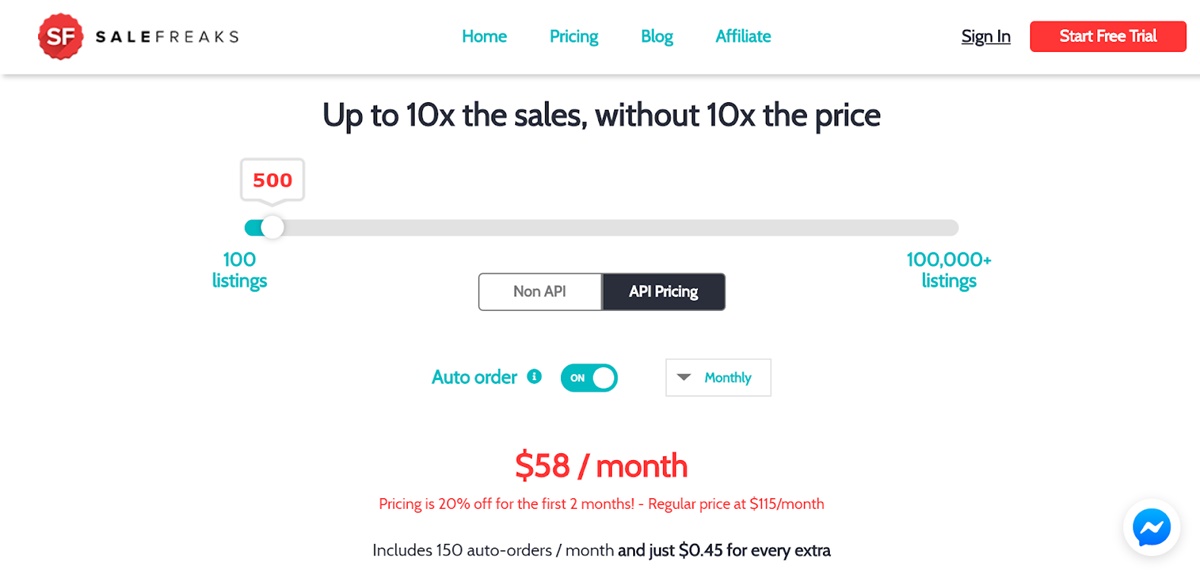 10. Dropship Beast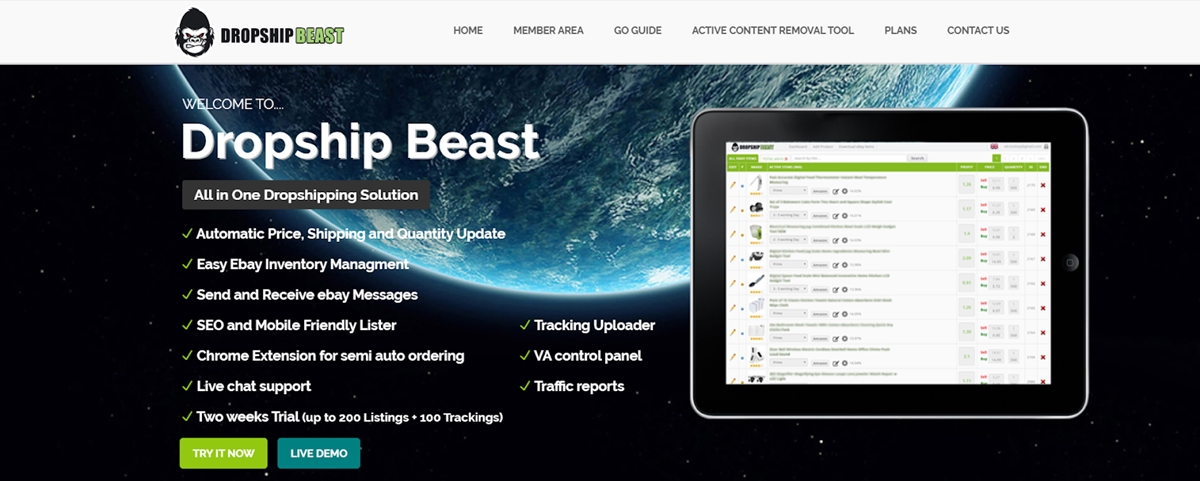 Dropship Beast proudly presents the all-in-one dropshipping solutions and services to run your eBay store seamlessly. The software automates all your pricing, shipping, and quantity management, with the integration of Chrome extension to help semi-automate the product listing and ordering as well.
Dropship Beast's main services list has full offerings that are optimized for eBay platform. Your price and stock status will be monitored every 1 hour and updated from the marketplaces to avoid order cancellation. The platform offers an optimal lister specially designed for eBay to help you list your items from the suppliers with just a few clicks. These listings are 100% mobile optimized and SEO-friendly, with over 13 free templates provided.
The number tracking system on Dropship Beast is also an outstanding feature to notice. After the suppliers' release, the tracked numbers are immediately uploaded within 5 minutes, and your customers will get an auto-message on the delivery status (out-of-stock, delivered to a neighbor, etc.). Besides, users can also keep track of their business analytics and experience the VA tool.
Another reason why Dropship Beast is trusted by a large group of audience is thanks to its amazing customer support. It provides users with a "Go-guide" showing a step-by-step guideline on how to use the platform, and a library of videos to instruct beginners.
Pricing on Dropship Beast is transparently displayed on the landing page. There's a two-week free trial for up to 200 listings and 100 trackings. The more money you pay, the more listings and trackings you can get. Especially, Dropship Beast also offers a custom plan of your preferred features and numbers of trackings and listings.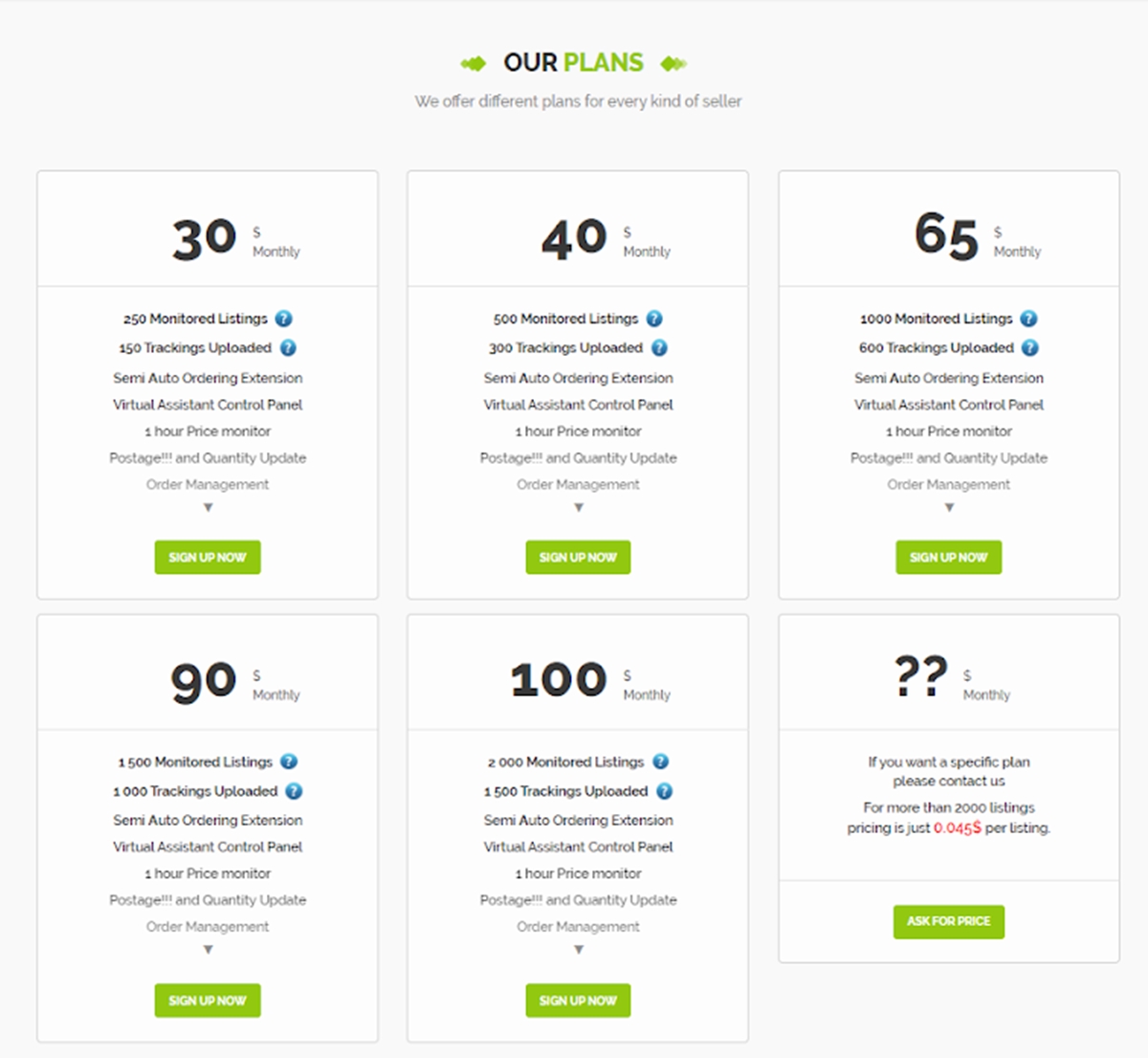 11. Web Seller Guru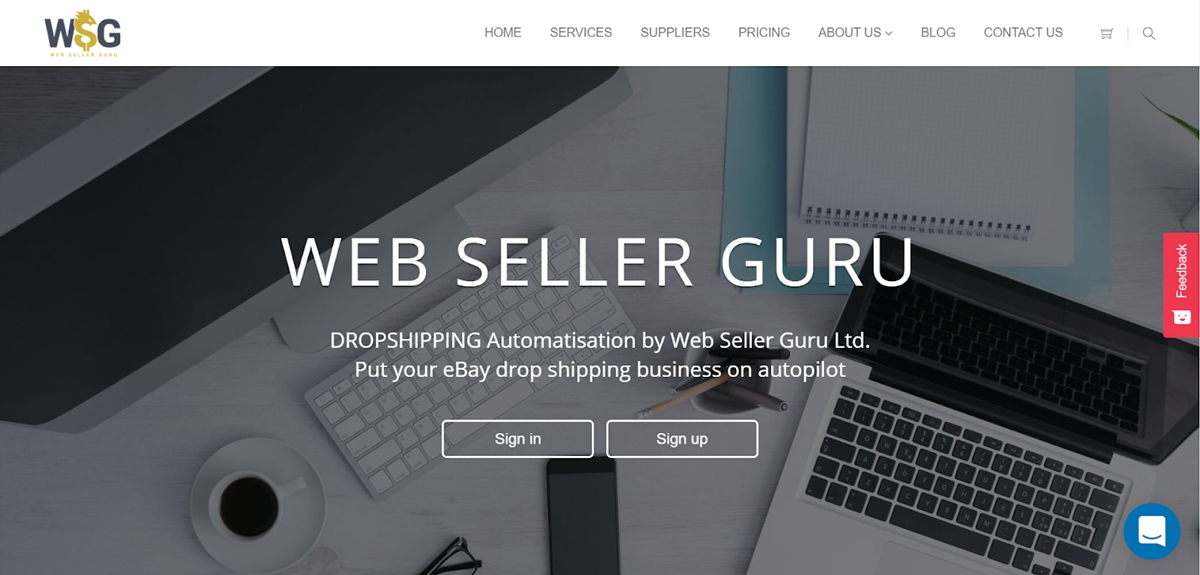 Web Seller Guru is an inclusive Amazon-to-eBay dropshipping tool that simplifies your dropshipping process to the fullest extent. The platform is hosted by almost every major supplier from big market places all over the world, including the US, Canada, the UK, Germany, Japan, France, and Italy.
Web Seller Guru offers a high-quality feature list to help your business grow tremendously. The platform is designed with a comprehensive tracking system that tracks price and stock availability from your suppliers within an hour and updates automatically on eBay. A fast and easy-to-use listing builder does its best work in uploading products on eBay and automatically extracting information from your suppliers. And when your listings start generating sales, Web Seller Guru will help you manage your inventory quantities and relist your products after you make a sale. Especially, to improve the activity of your eBay profile, the tool will move the prices up and down every 3 hours to gain more visitors.
Pricing plans on Web Seller Guru vary significantly based on the amount of linked products you want. The cheapest plan starts at $100 per month for 100 linked products and the most expensive plan costs $1350 per month for 30000 linked products. All plans share the same number of features and functionalities.
12. Hustle Got Real
In just less than 2 years since its establishment since 2018, Hustle Got Real has already achieved some remarkable numbers that elevate it to be one of the most trusted dropshipping platforms in the market. The platform has reached over 10,000 users, hosted 150+ suppliers and helped businesses generate more than 500,000 sales in total.
Hustle Got Real's offers what it takes for a successful eBay dropshipping business. Products on eBay are made available for bulk listing, and you can schedule when new listings are submitted. Price and stock changes are constantly monitored, and you can even get instructions on how to structure your pricing for each individual supplier by experienced drop shippers. Especially, the platform is designed with a "price warrior" feature that detects sellers who copy your product titles and then reports them to make sure you get the sale.
About the pricing, except for the free 'Starter" trial for 30 listings, Hustle Got Real offers various pricing plans based on the number of listings you demand. You can change your subscription plan anytime.
Final Words
Dropshipping might not be the most updated sale-generating method, but it still remains stable in the e-Commerce market throughout the years. Compared to other platforms, eBay might be a little bit more rigorous in terms of drop shipping policies and conditions which make most dropshippers struggle at first. But if you obey the rules strictly while utilizing the help of advanced dropshipping tools, your eBay store can easily outperform other competitors to maximize profits.
You Might Also Like:
---
Sam Nguyen is the CEO and founder of Avada Commerce, an e-commerce solution provider headquartered in Singapore. Sam aims to support more than a million online businesses to grow and develop.
New Posts
Stay in the know
Get special offers on the latest news from AVADA.