15 Best Easy-to-read Fonts That You Must Try On Your Website
No matter how persuasive the vocabulary is, no one can comprehend what you are trying to say if the prose is unreadable. The concept applies for handwritten letters and doctor's notes and fonts used in paper papers or online web sites. Although no font can force your reader to agree with you, you can follow a few simple rules to guarantee that your reader or audience can read your letter. This article will point out the reasons why you need an easy-to-read font for your website and 15 fonts for you to choose from.
What is font's readability & legibility?
There are two key terms you need to fully understand before choosing typography. It might involve readability and legibility. Why do you need to know it while you can randomly decide whatever you like? It can be understood base on the psychological fields. You like it but it does not mean everyone does. So an easy to read font should satisfy both of the factors above.
Font's Readability
Readability refers to how on a written page or webpage, you set out your chosen font. By selecting a legible font and then organizing the font in a readable manner, you can make the words easy to read. For starters, all the techniques used to make fonts readable are white space between letters and lines and paragraph breaks and photographs or offset quotations. Choose fonts that suit the intent, which should be transparent, sans-serif, light typeface, open-counter fonts when it comes to conveying details or text-heavy messages.
Researchers discovered that the spacing between characters played a significant role in whether or not readers thought that a font was easy to read in a study published in 'Behavior and Information Technology, Volume 21, in 2002. To ensure its readability, use fonts with generous x-heights like Tahoma and Verdana and sufficient space between letters like Georgia. Compare them in the style tester software if you are trying to determine between various fonts for readability.
Font's Legibility
Legibility extends to the style of a given font. Style brings a font personality, character and lets it stand out. The composition of a font enables mood and sentiment to be expressed such that it interacts with the letters selected to shift your reader to action or response. Generally speaking, the more form a font has, the more legible it is.
Legible fonts do not draw attention to themselves; they become opaque to the viewer so that the viewer only reflects on the words spelled by the letters and does not stop to understand the actual letters' look and sound. Legible fonts are not bright or bold in abundance and have little or no serifs on them. In deciding legibility, researchers found that font size was important. For legibility, Scale 14 in sans serif fonts such as Arial and Courier and serif fonts, such as Comic and Times were nice fonts.
Why should you choose easy to read fonts?
1. 90 percent of the Template Fonts Account for Website Fonts
Since a substantial majority of the material available is in written format. The text is the largest percentage of the website's majority. The supporting function is provided by other components, such as hue, history, site layout. In other words, your target buyers come to your site to read the text, not to see the template of your website. So an easy to read font should be chosen and the viewers will find more comfortable spending time on your website.
Therefore, it is of particular significance to spend ample time learning the history and values of font design, which sort of message a font should send to your goals. Different fonts express diverse emotions to visitors to your site. Just as easily as website colors and graphics, the website font will provide the viewers with a hint of your business culture.
If you have decided, depending on the brand character, for the proper font such as aesthetic font or sans-serif font, some tasks appear to become less of a hassle.
2. Your Font Preference Defines the Brand's Cognition
This is a fact that most seasoned developers and advertisers alike recognize. It's better said than done, alas. There are a lot of advertisers who are well aware of the message of their brand, what they want in their fonts. However, they are not willing to collaborate with the designers to pick the best font for their website.
For e.g, if you're working for a charitable agency like Oxfam, it may not be the best idea to use a romantic font like a calligraphy font or a quirky font like a meme font. Likewise, Times New Roman will make things look very dull if you're creating a website for a retro fashion brand. What if you receive a bank statement that uses a fancy and playful font? You're not too likely to take their company seriously, no matter how good the interest rate this bank gives you.
Each font has its own distinctive character that can be created years away from its history. Font designers inject the font they make with those meanings. This suggests that when a website designer chooses a font, a certain type of emotion is elicited.
The Serif font family, for instance, is considered more conservative, a natural match for well-established brands with a rich history. In the other hand, Sans-serif appears to reflect friendliness. So maybe it can be used in the hospitality industry with products.
Both advertisers and programmers should be well aligned with the role of website design. In order to get a unified view on what they want their font to bring to their target audience, these two classes of people should collaborate closely with each other. However, the final goal must be easy to read fonts and suitable for the site.
3. User interface increases readability
There are moments where readers only have to get closer to the windows to decipher those very tiny messages. This means that font selection will have a negative or positive effect on the user interface. If the font is too little, the readers will be switched off, and they will leave the web earlier than they want. An easy to read font will contribute to the depletion of the company's selling opportunities.
Many designers really love the challenge of selecting the correct pictures from stock image sources while creating a website and/or working with a talented photographer to get the right images for their blog. These activities are, indeed, give the designers an enjoyable experience.
However, choosing the correct font for your site is just as critical and should not be overlooked. In certain other instances, it's even more critical. It is important to ensure that the chosen font is readable regardless of how small it needs to become on your web. Designers also have to go through multiple stages of training to be able to do this.
4. The right choice of font will help you grow your company
User experience is strongly linked to prospects for business. If your readers feel relaxed reading the material on your website, they will remain longer than scheduled on your site. This, in turn, allows you to establish faith with your guests (especially the new ones). Like a domino effect, the confidence will lead to greater market prospects, which will then equal profits.
For instance, your client is considering moving from conventional, commercial skincare products to natural or organic skincare products. A few thousand results were submitted to her by the search tools. She selected and searched a few pages for their content. Those websites that supplied her with entertaining content written in a premium, consistent font will grab your eye and then hold it.
The explanation is that you, like many others, have no idea who to trust in this sense of a cluttered market of many so-called "organic" skincare commodity vendors and retailers. In this particular case, and many other similar cases, the website font plays an incredibly important role in the development of your company, or at least the ability to develop in a highly competitive industry.
Read more:
15 best fonts that make your website easy to read
1. Montserrat
Julieta Ulanovsky was influenced by the old posters and signs in Buenos Aires' traditional Montserrat neighborhood to design this typeface and rescue the charm of urban typography that appeared in the first half of the twentieth century. It will never return to its original form as urban construction transforms the location, and removes the designs that are so rare and distinctive forever. There is work, commitment, caring, colour, contrast, light and life, day and night, the letters that motivated this project! This are the styles that make the town look so lovely. The Montserrat Project started with the intention of rescuing what was in Montserrat and releasing it under the SIL Open Font Licence, a free licence.
This is the normal family, and it has two sister families so far, Alternates and Subrayada. Many of the letterforms are special in the Alternates family, while 'Subrayada' means 'Underlined' in Spanish and celebrates a special style of underline that is integrated into the letterforms found in the Montserrat neighborhood.
Montserrat contains adequately the elements of an easy to read font and it is highly recommended to use for screen displayed products.
2. Merriweather
Merriweather was designed to be a pleasantly readable text face on displays. It features a very wide x-height, slightly compact letterforms, a moderate diagonal tension, solid serifs, and open forms.
3. Georgia
Georgia is traditionally a serif typeface that Matthew Carter designed in 1993 and proposed to the Microsoft Company by Tom Rickner. It was intended as a serif font that little or on low-resolution screens would look classy but legibly printed. The font was promoted by 19th century Scotch Roman layouts and relied on styles for the print font within the same model on which Carter was working when Microsoft contacted; this could be released next year under Miller's title.
4. Arial
Arial is mostly a sans-serif typeface and a collection of laptop or device font often advertised or shown in the application as Arial MT. All variants in Microsoft Home windows from Home windows three onwards, a few other Microsoft device applications, Apple Mac OS X, and several PostScript three laptop or machine printers are bundled with fonts of the Arial relatives. You may find out why Arial is listed in the top easy to read font due to its popularity; most of the web or even default font of Microsoft Word is Arial.
5. Roboto
Roboto possesses a dual existence. It has a mechanical skeleton and is mainly geometric in its shapes. At the same time, nice and open curves appear in the font. Roboto does not negotiate, allowing letters to be settled into their normal width, whereas other grotesques deform their letterforms to force a static rhythm. In humanist and serif forms, this allows for a more relaxed reading rhythm more commonly found.
6. Rooney
Its character is part of your brand identity, and your font should also represent its personality. A custom font like Rooney might be a great match if your brand is lighthearted and you value an unorthodox approach. The creator of the font, Jan Fromm, writes that "rounded forms and soft curves" leave a "overall impression of comfort and smoothness" on the reader. Because of the smooth design, your eyes may get calm and relax when you look at a site that uses Rooney and find put it is an easy to read font.
Rooney is focused largely on the ideals of the old-style serif construction. Two contrasting methods are combined: it has unique, initial letterforms, but it remains very readable and flexible.
7. Minion
A distinguished, classic-looking typeface, Minion Pro is also an old-school style. Even, its beauty on modern platforms does not detract from its high legibility and seamless rendering. Typefaces published as Adobe Originals result from years of work and research, known as industry standards for the innovation and consistency of their production, fully-featured families, and smaller "Prototype" designs alike.
8. Lato
Lato is a family of sans serif typefaces started by Warsaw-based designer Łukasz Dziedzic in the summer of 2010 ("Lato" means "Summer" in Polish). The Lato family was released under the Free Font License in December 2010 by its foundry tyPoland, with the help of Google. This easy to read font has a story of the developing process to come up with the current consistent design.
Most of his designs have been embedded in a single design challenge he wanted to tackle over the last ten or so years, during which Łukasz has been designing style. It was no better for Lato. The family was initially conceived as a collection of company fonts for a large buyer, who eventually wanted to go in various stylistic ways so that the family became available for public release.
Łukasz sought to navigate certain potentially competing goals cautiously while working on Lato. He decided to develop a typeface that, when used in body text, would appear very "transparent" but would show some original characteristics when used in larger sizes. To offer familiar harmony and elegance to the letterforms, he used classical proportions (particularly noticeable in the upper case). At the same time, he developed a streamlined sans serif look, which highlights the fact that Lato was built in 2010, even though no latest pattern is pursued.
The semi-rounded descriptions of the letters provide a feeling of warmth to Lato, while consistency and severity are supported by the solid structure. Severe yet polite, male and female. With the atmosphere of summer, "Łukasz says.
9. Open Sans
Open Sans is a humanist typeface sans serif designed by Ascender Corp.'s Type Director, Steve Matteson. This edition contains the full set of characters 897, which incorporates the standard set of characters ISO Latin 1, Latin CE, Greek and Cyrillic. With upright tension, open types and a neutral, but pleasant appearance, Open Sans was designed. It has been designed for print, online, and smartphone interfaces, and its letterforms have outstanding legibility capabilities.
10. Pluto Sans
Hannes von Döhren designed Pluto Sans, the Pluto Family 's immediate companion, in 2012. The Pluto architecture is based on this simple Sans Serif family and it still has a touch of the fun feeling conveyed by the quirky Pluto. For long texts in small sizes and for use in print & on displays with its geometric shapes and its broad x-height, this is an easy to read font and it may help you to deliver the message better. Pluto Sans and Pluto each have the same weight and style range and can be used together well.
11. Trebuchet
The Trebuchet font is the latest sans serif font family and this elegant font typeface for Microsoft Corporation was designed by Vincent Connare. Often used in the Windows XP theme title is this typeface.
The Trebuchet ms font incorporates multilingual upper case characters, numbers, and punctuation. The Webfont is also made of it. This is an experimental font that is convenient to have in small letters. But the presentation and experience were nevertheless triggered by making a traditional art deco.
In such a welcoming way, Trebuchet ms bold font combines capital and lowercase paperwork that it is no wonder the font continues to set characteristics A diffused, knife-side today. It also deals for trademarks, way to their stylistic alternates, and genuine ligatures at first rate.
Trebuchet font is a groovy blend of the 'indigo daily' sans serif and the defined 'indigo outline' model. Combine the 2 for stylish but edgy designs or be ambitious enough to apply them alone.
The narrow typeface of Trebuchet is a cutting-edge medieval font intended to produce thrilling designs such as brands, promotional fabrics and quotations from social media. Great for stand-out headers, Instagram updates, internet style, and trademarks, and lots more.
This are miles made with precise and delightful strokes from a hundred glyphs. The site typeface of Trebuchet ms is an open-supply, current, sans-serif geometric typeface.
Without the sparse dryness of a sans-serif, optimistic serif fonts exude good, current-day intensity. A free retro typeface with plain shapes and reduced decorative systems is Abcdee trebuchet ms standard.
12. Bookerly
Bookerly is a serif typeface intended for reading exclusively on Kindle devices from Amazon. Amazon.com says, together with a modern typesetting engine, that the font allows the customer to "learn quickly with less eyestrain."
13. Literata
For Google Play, Literata is a typeface created by Type Together. It was developed to build a Google Play graphic identity and to displace Droid Serif in its digital books in May 2015 as the default font. This is why it is an easy to read font for the website since this was born for digital display. She is influenced by Scotch Roman 2 and Humanes.
14. Playfair Display
A transitional style is the Playfair. Broad nib quills were replaced by pointed steel pens as the common writing instrument of the day in the European Enlightenment in the late 18th century. Along with advances in printing technology, ink, and paper production, high contrast letterforms and delicate hairlines were printed, which were gradually detached from the written letterforms.
This style lends itself to this era, and although it is not a revival of any specific design, John Baskerville's designs and 'Scotch Roman' designs influence it. Functionally and stylistically, being a Show (large size) style in the transitional genre, it may complement Georgia for body text.
With a sibling family of Playfair View SC small caps, this is the primary family. Font files accessed by the key family have a complete set of small caps, common ligatures and discretionary ligatures.
15. Karla
Karla is a grotesque typeface family of sans serif styles that supports the Latin script and the Tamil script languages. With Roman and Italic types in two weights, Regular and Bold, this is the Latin script part of the family. The design makes it an easy to read font, for long text your eyes may feel better to follow since its curve.
Related posts:
Conclusion
In conclusion, choosing a font for your website should take time so that you can find out which is the best for you. Not only it is easy to read font for you but it must be for everyone. Moreover, the interface of the website and the message of the brand would come from the text - the main content of the web, so we hope that this article will provide you some recommendations so you can find out the best.
New Posts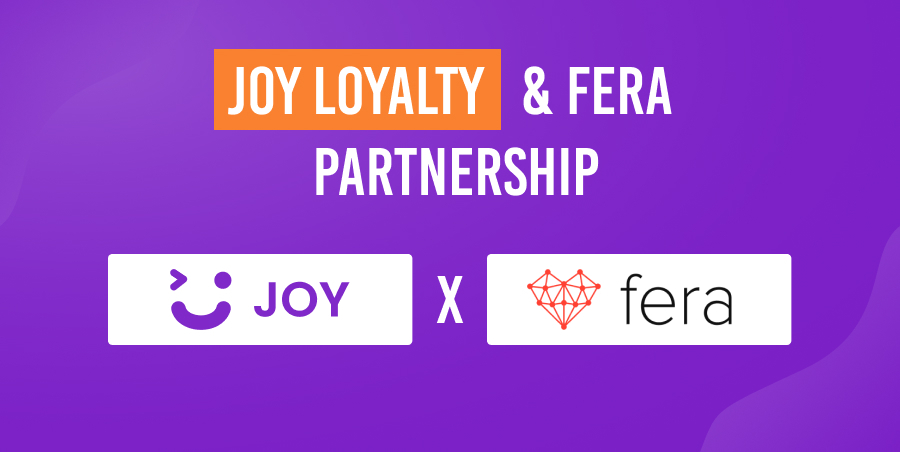 Subscribe
Stay in the know
Get special offers on the latest news from AVADA.
40k
subscribers has been joined!
Earn $10 in reward now!