ClickFunnels vs Infusionsoft (Keap) - Which one is better for your business sales?
You'll need the greatest sales funnel builder if you run an internet business that turns leads into sales. Because there are so many platforms and tactics to choose from in digital marketing, there is a tremendous amount of potential.
The use of a sales funnel can help you make the most of your time spent marketing your company online. Increasing your customer base, narrowing your focus, and increasing your revenue are all made possible with the aid of high-quality funnel software.
These two software programs, ClickFunnels and Infusionsoft, are among the most effective and well-liked on this list. Both are aimed at helping companies better manage their internet presence and develop a more effective digital strategy. We'll show you the benefits of both ClickFunnels and Infusionsoft as we go through this side-by-side comparison. We're here to assist you in making a decision about which option is better for you.
Infusionsoft vs. ClickFunnels: An overview
Both ClickFunnels and Infusionsoft have a lot of the same features as one other. Using one of these tools, you'll be able to better manage your company's internet presence and so increase earnings.
ClickFunnels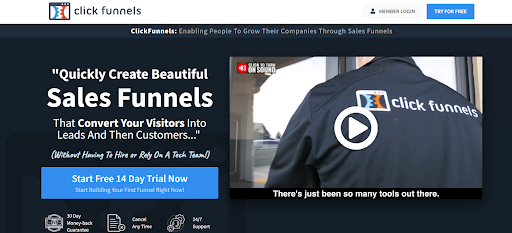 ClickFunnels is a tool for creating sales funnels online that even people with little technical knowledge can use. It eliminates the need for a variety of extra procedures, services, and expenditures. Businesses may use ClickFunnels to create and market their sales funnels for a set monthly charge rather than having to buy website hosting or a domain separately.
Using ClickFunnels, organizations can control all aspects of their internet presence. In addition to creating your own sales funnels, the program can also host a website, send automated emails, and more.
The two-week free trial period offered by ClickFunnels allows users to acquire a feel for the product and understand how it operates. Otherwise, a monthly subscription to the software is required.
For many years, ClickFunnels has been a popular choice for enterprises of all sizes, and it is utilized by a variety of industries. This software provides a wide range of internet marketing and business management options.
Infusionsoft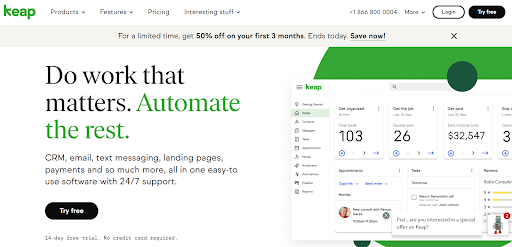 With Infusionsoft (now Keap), you can automate the process of sending drip emails, hosting forms, and collecting leads, similar to how ClickFunnels does. For those who prefer to pay based on the number of connections they have, Infusionsoft is an excellent option to consider. This assists individuals who are just starting out and don't have a lot of subscribers yet.
However, there are some distinctions between Infusionsoft and ClickFunnels. As a result of this software's focus on Customer Relationship Management (CRM), this software emphasizes client and personalization. Depending on how many subscribers/contacts you have, you can customize your payment arrangement. Infusionsoft, like ClickFunnels, provides a 14-day free trial for new customers.
The following comparison of ClickFunnels and Infusionsoft will help you determine which features and plans will best suit your needs.
Comparing similar features between ClickFunnels and Infusionsoft
Although they appear to be similar, there are many important characteristics that define them apart. Choosing the ideal option for you relies on the qualities you are looking for.
Sales funnel
In this field, ClickFunnels is a major player. In order to develop numerous viable sales funnels, they offer a simple drag and drop tool. There are a plethora of templates to choose from here. You can create up to 20 funnels with the software's free version. Beyond this, most companies do not have to worry about anything. If you're willing to pay more, you can get endless funnels.
To put it simply, ClickFunnels takes care of the entire sales funnel process and makes it simple for anyone, regardless of skill level, to put it into action. You gain access to a wealth of valuable information and analytics as a result of the procedure.
ClickFunnels is a breeze to use when it comes to creating and editing web pages. You can pick and choose from a variety of pre-made templates, then make changes to them as you see fit. In order to add new pages to your site and make changes to the information that is already there, you do not need any coding knowledge. This enables you to perform a previously specialized task with ease.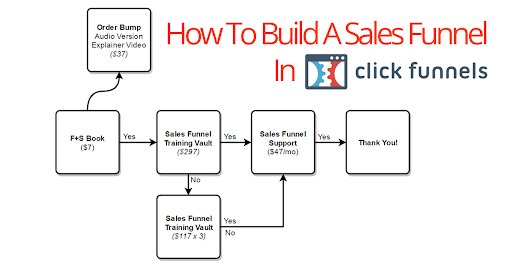 Every lead is managed and tracked via Infusionsoft's sales pipeline management tool. Using this dashboard, you can organize and track all of your leads, as well as the full sales process. All client data may be synced to your dashboard to keep track of all activity.
Automated marketing and sales can be done with Infusionsoft. This is based on templates that can be readily modified and provide a solution for those who lack technological expertise.
There is a problem with Infusionsoft's focus on communication rather than funnel creation. This program is not meant to be used in the same way as ClickFunnels for creating and editing web pages.
As a result, ClickFunnels is the clear winner in this comparison, with their primary focus being on sales funnels. Many creative and intuitive design components are centered around this feature. When compared to all that ClickFunnels has to offer, Infusionsoft has a few essential capabilities, but they fall a little short.
CRM
Infusionsoft is primarily a customer relationship management (CRM) platform. This is when things get interesting for their software. Increasing productivity, streamlining operations, and ensuring a satisfied customer base are the three key goals of their client management efforts.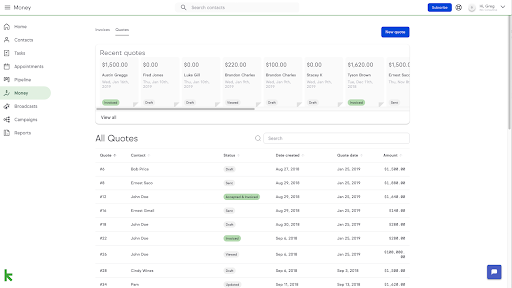 Client activities and communications are centralized in Infusionsoft, making it easier to track and manage. Communication with clients is simplified because of the easy integration of client management tools with your email inbox. Your company's data can be simply integrated into the CRM system through extensive software integrations with this CRM software.
Customers aren't the primary emphasis of ClickFunnels. ClickFunnels is a marketing and sales funnel software that focuses on creating landing pages and streamlining the sales process. As a result, ClickFunnels does not take CRM into account. Infusionsoft is the obvious choice if you're looking for this kind of software.
Unique ClickFunnels features
When comparing ClickFunnels vs Infusionsoft, it's important to look at the specific differences between the two products. The following is a list of some of the most important features of each software package.
Automatically sent emails
Personalization and automation of e-mail marketing campaigns are vital components in any successful company's marketing plan. If you want to generate more leads online, this is something to keep in mind.
Actionetics is a tool used by ClickFunnels to send out email campaigns. This is a powerful email automation tool that makes use of a lot of information. Customers' information can be retrieved from social media sites such as Facebook and Twitter. For example, ClickFunnels may rank and rate your customers by doing this. The data you have on them is perfect for strategizing, and the emails you send to them may easily be customized.
Membership sites
Membership sites may be created quickly and easily with the help of ClickFunnels' membership functionality. User-friendly templates are used to accomplish this.
ClickFunnels is a wonderful alternative if you want to build up many membership sites as part of your sales plan. There's a lot of flexibility in the pages, and they're easy to customize and track.
Webinars
Unlike other sales funnel software, this is a unique feature of ClickFunnels. Over your sales funnels, ClickFunnels includes an integrated webinar/Google Hangouts function.
This is a terrific way to keep your customers informed and engaged. Digital marketing can benefit greatly from the usage of webinars. Including and making use of this functionality in your sales funnel is a huge plus.
Iterative and Comparative Testing
A/B testing, or split testing, is a wonderful feature of ClickFunnels' service. Building and optimizing online marketing campaigns is impossible without this feature. Comparing two pages based on a variety of different criteria gives you the opportunity to determine which one is superior. You'll learn a lot about these sites and be able to apply them to improve your sales funnel and strategy.
Web pages of affiliates
One of the most flexible and powerful features of ClickFunnels is the Layout Builder. ClickFunnels lets you run a two-page affiliate program with pre-built commission plans, payouts, and affiliate kinds. Instead of utilizing alternative self-hosted affiliate software. Additionally, you can create affiliate links for your sales representatives to use in their promotional materials.
Shopping Cart page
The final stage of any sales funnel is the shopping cart/checkout page, which is critical. Most sales are lost here, so having a nice page can make all the difference.
This page's sales may be easily tracked and managed using ClickFunnels. Everything from subscriptions to sales plans to promotional coupons may be managed from your dashboard.
When it comes to sales funnels, the payment gateway support provided by ClickFunnels is unparalleled. Customizing your shopping cart page with a variety of payment alternatives and third-party providers can result in a higher number of closed purchases.
Leads contact
The number of visitors to your sales funnels can be limited in the software provided by ClickFunnels. But on the other hand, you have access to an infinite number of contact leads.
To put it simply, the more contact leads you to have, the more people you may expect to attract to your site. As part of your overall sales plan, this might be a vital component.
Personalized Domain Names
You can use up to 20 different custom domains when building sales funnels with ClickFunnels. Only 20 domains are typically needed for a single sales funnel. Your sales funnel will benefit greatly if you have 20 domain names to choose from, as it will allow you to significantly improve the number of purchases.
Unique features of Infusionsoft
Automated marketing
Infusionsoft's automated marketing tools free up time that would otherwise be spent on tedious tasks. You can choose from a variety of "when/then" themes that will help you visualize your automation in action. Marketing duties may then be automated using these, which will help you to save time while still offering an effective lead-conversion strategy.
Infusionsoft's automation builder is powerful and easy to use. Personalized emails that are sent at specific times can be an example of how this can be used. You'll be able to reach a wider audience and make more purchases if you set up automated emails like this. As a bonus, this may also be done with text.
Sales pipeline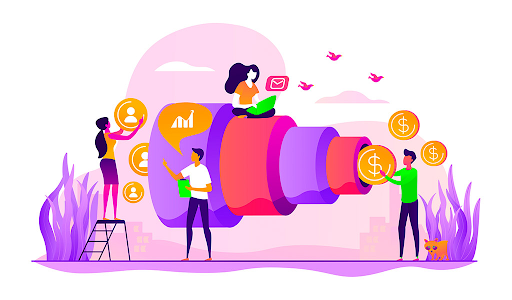 You don't have to give up on your sales process because of a lack of information. As a result of Infusion's Sales Pipeline function, you will be able to generate more leads and improve sales, as well as sync with your CRM. The amount of sales pipelines that you may establish is unlimited with this capability.
Payments and Invoices
Infusionsoft's payment and invoicing system are top-notch, and it gives you complete control. It's easy to add a "pay now" button and their credit card will be charged immediately. Managing and receiving payments has never been easier.
Automating payments is a breeze using Infusionsoft's payment system. Integrations with Stripe, PayPal, and WePay are possible. You'll have several options here if you'd like to make payments quickly.
However, there are a few areas where it falls short of the ClickFunnels payment page. In terms of third-party connectivity and payment gateways, ClickFunnels has more options. When it comes to tracking down outstanding invoices, Infusionsoft's automated approach is much more efficient.
Builder for landing pages
Infusionsoft provides landing pages housed on the Infusionsoft domain, but ClickFunnels provides 20 custom domain names on its platform. Your own personal domain names are an option if you do not wish to use the Infusionsoft domain.
The custom domain feature of ClickFunnels is useful, but it isn't necessary for a solution like this. Although it isn't a unique function of the Infusionsoft custom landing pages, it isn't difficult to link your own domain.
Email marketing
Moreover, Infusionsoft's email marketing capabilities are superior to those of ClickFunnels as well. On your landing page, these features can be populated automatically as new subscribers arrive. Using this feature, you may tailor your interactions with a specific group of customers.
Infusionsoft looks to have built its business around email marketing. These statements are designed to be visually appealing, read easily, and entice potential customers to buy from you. With the help of customizable email templates, you may target specific customers based on their actions.
Pricing comparison between ClickFunnels and Infusionsoft
For ClickFunnels, more than 30 six-month promotional deals and packages are available to customers who sign up for a monthly subscription to ClickFunnels' three primary pricing plans. On annual subscriptions and package options, you can save money.
Starting at just 500 contacts, Infusionsoft has a wide range of price options. There is a $499 one-time cost for expert coaching services in all programs. The first user is free, but each extra one costs $30.
Pricing for ClickFunnels
Basic - Only three domains, three payment methods, minimal training, and 100 pages are included in the Basic ($97/month) package. No affiliate or follow-up funnel help.
Platinum - Unlimited funnels and pages are included with Platinum ($297 a month), which includes nine domain names and nine payment integrations.
Two Comma Club X - More payment gateways, 27 domains, limitless FunnelFlix, 10 users, and infinite pages are included in the Two Comma Club X ($2,497 a month).
Bundled and challenge plans based on the Platinum plan are also available. For a limited time, several of these items are even cheaper than they otherwise would have been. Please check out our other ClickFunnels articles for additional information on bundles and special plans.
Pricing for Infusionsoft
Lite ($79 – $379 per month from 500 – 25,000 contacts) – includes a mobile app, unlimited e-mails, lead capture, allows one user. Sales funnel builder or landing pages is not supported.
Pro ($149 – $449 per month from 500 – 25,000 contacts) – includes sales pipelines, A/B e-mail testing, recurring payments, allows one user, custom landing pages. Sales funnel builder is not supported.
Max ($199 – $499 per month from 500 – 25,000 contacts) – includes subscription management, lead scoring, checkout forms, custom landing pages, sales funnel builder.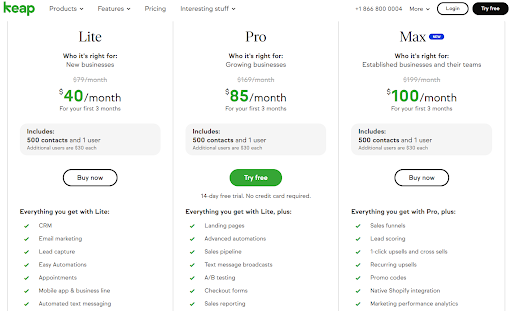 You can't go wrong with ClickFunnels as a low-cost marketing and sales platform because of the huge range of tools and methods it provides. It's hard to beat the value offered by Infusionsoft price plans if you're in the market for a more complete CRM solution.
Infusionsoft vs ClickFunnels: Which is better for your business?
The best tool for creating a sales funnel has to be ClickFunnels. Create and change pages, manage your various funnels easily, deploy custom domains, automate email marketing, and more using this tool.
This is the ideal tool if you're looking to streamline your sales process and keep track of your online marketing campaigns. On top of all that, it's simple to use and provides good data analytics.
In contrast, the focus of Infusionsoft is on customer relationship management (CRM) and communication. Yes, it still has many of the components you'll need to fine-tune your internet sales strategy, but it's not as complete. With Infusionsoft, you can keep track of your customers, communicate with them, and have a smooth sales process.
So there you have it, the ultimate word. We offer Infusionsoft as a more comprehensive online business management tool. However, when it comes to establishing a more effective sales strategy, ClickFunnels is superior. You should make your decision based on your own company's needs and goals.
Final Words
It can be difficult to compare the outcomes of a ClickFunnels vs Infusionsoft comparison. In terms of marketing, funnels, sales, and communication tools, both software systems have a lot to offer. However, everybody has a specific area of expertise in which they shine.
In addition, it is evident that both companies are attempting to fill in the service gaps. ClickFunnels has been making upgrades to its many offerings while Infusionsoft has been building a drag-and-drop page builder of its own.
Fortunately, you may test out both services for free before making a final decision. If you want to make your dropshipping business even more profitable, you may always combine the two tools.
New Posts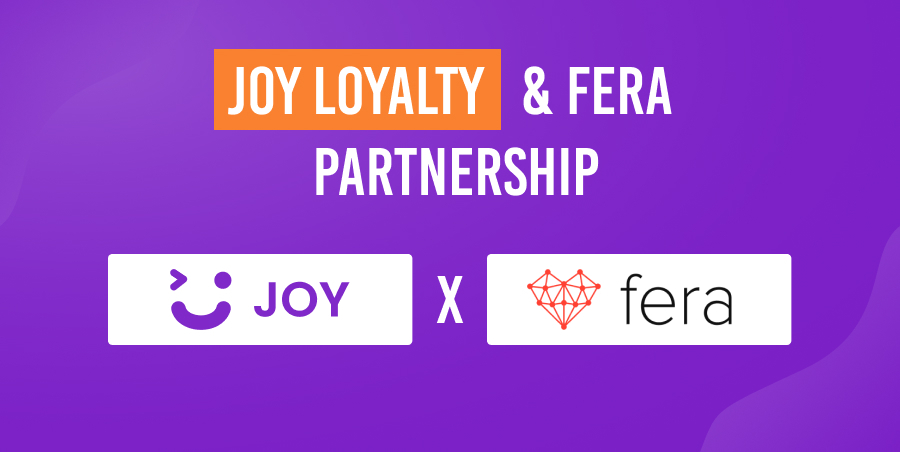 Subscribe
Stay in the know
Get special offers on the latest news from AVADA.
40k
subscribers has been joined!
Earn $10 in reward now!