How to Build a Digital Marketing Strategy? And Get Online Results
If you want to grow your company's online presence, developing a digital marketing strategy is a must. A marketing strategy for the online world will help you grow your business by driving more valuable traffic to your website and earning more leads that eventually turn into customers.
Consumers are almost always online nowadays, and on-the-go so it would require serious effort to reach them and understand their behavior where they often hang out. Whether it is Youtube, Facebook, Twitter, Instagram, or Pinterest, your online presence at where your potential customers spend their time is vital.
But the ever-changing digital world can quickly become overwhelming. How can you create an efficient digital marketing strategy in the first place, not to mention fine-tune and maintain it while your head is already dizzy?
Fortunately, in this guide, we'll dive into the world of digital marketing and see how you can build a powerful digital marketing action plan. After reading, you will be able to create a winning digital marketing strategy for your company. Let's get started!
What is a digital marketing strategy?
A digital marketing strategy is a blueprint that outlines steps for your business to achieve its marketing goals through online channels, including owned, paid, and earned media channels. A digital strategy plan will summarize the online channels and suitable digital marketing tactics to use, plus how much your company needs to invest in the channels and tactics.
No two digital marketing strategies are alike because each business requires a unique strategy that fits its needs and involves a unique combination of approaches.
An effective digital marketing strategy details the goals for the short-term, medium-term, and long-term. Having multiple types of goals allows your business to develop a better approach and analyticity. You can create short and medium-term goals that push your efforts towards achieving long-term goals, as an example.
On another hand, a marketing strategy is a plan for a business to reach specific marketing-related goals in an achievable way. The plan would consider what activities are currently doing well and what the company may be missing to achieve the goals it set, then provide a more likely way to accomplish it.
So a digital marketing strategy can be a part of a larger marketing strategy, but if a business is based on an online environment, it can do fine with just a digital marketing strategy.
In details, a digital marketing strategy would include:
Short, medium, and long-term marketing and business goals.
The channels to use.
The tactics to achieve the goals at the digital level.
Specific actions and development plans.
The timing and roadmap.
Investment and budget.
What is a digital marketing campaign?
When starting to build a digital marketing strategy, you might wonder if a digital marketing campaign is the same thing.
In definition, a digital marketing campaign is a plan for actions (often in short to medium-term) within your digital marketing strategy that helps you achieve a specific goal that aligns with the strategy's objectives.
So, a digital marketing strategy and a digital marketing campaign are not the same. If you want to have a successful digital campaign, you need a well-made digital marketing strategy. Your strategy will help you build strategic and efficient web campaigns. A top-notch digital marketing strategy will lead you to more valuable leads and revenue for your company.
For example, if your digital marketing strategy's big goal is to earn more leads through social media, you can think of running a digital marketing campaign on Facebook. You can share your best-performing content on the platform or create a lead form to generate more leads through Facebook. Then, you can analyze how your campaign performed and how the channel influenced your digital strategy.
Why do you need a digital marketing strategy?
Having a digital marketing strategy is critical in the modern business environment. Without a marketing strategy for the Internet world, your business lacks a map to achieve its goals. What you want to accomplish may be clear, but you don't know how. That will lead to the launch of a guidelines digital marketing campaign that is destined to fail in driving any results.
According to Philip Kotler, one of the most influential fathers of modern marketing, a marketing plan should document how an organization's strategic objectives can be achieved through marketing strategies and tactics, starting with the target customers.
With that in mind, does your business need a digital marketing strategy? In my opinion, the answer is definitely a yes: 100%. You need a digital marketing strategy to:
Plan out all the actions and strategies to reach your target customer.
Segment digital marketing campaigns to provide relevant value at every stage.
Attract, convince, convert, and make target customers fall in love with your brand's product or service.
Before developing the steps defining a digital marketing strategy, you need to feel comfortable with your company's online domain, goals, channels to be present, and your competitors' actions or campaigns. We will cover all of these in the next section, learning how to create a digital marketing strategy.
How to build a digital marketing strategy?
This section will give you a break-down of the step-by-step plan to build your digital marketing strategy. This framework will help you understand the fundamentals of a digital marketing strategy and choose what works best for your company.
Let's get started.
Step 1: Do a situational analysis
The first thing you need to do when building your digital marketing strategy is to carry out analysis (SWOT analysis) both on the firm's internal and external levels. The SWOT analysis is a useful framework that allows you to consider your organization's strengths, weaknesses, opportunities, and weaknesses and the market for an overview.
You need to be familiar with the ecosystem you operate in, what your customers' needs are, and how you can address their needs. This analysis is both qualitative and quantitative by looking at digital factors such as digital habits, stages, influencers, and more.
This benchmarking technique will identify the best digital practices and successful approaches to apply to your business. Therefore, you can have an increasingly prominent starting point for your overall strategy.
You also need to have an internal study to know the status of your company's current situation is in the digital age: is your website customer-oriented? How are the browsing experience and the usability? Do you update your blog frequently? What is your website's current positioning? What is your social media presence?
Follow the questions in the SWOT analysis image above to implement for your business.
Step 2: Build buyer personas
For any marketing strategy, you need to know who your marketing efforts target. The best digital marketing strategies are accompanied by detailed buyer personas, so now let's create them.
Buyer personas are profiles that represent the consumers interested in your business.
Each company should have a few types of consumers interested in their products or services. Buyer personas help business owners understand these types of people that want to buy their products or services. If you know who your target customer is, you can reach them in ways that appeal to them.
Base your buyer personas on current customer data. Take time to research your audience and learn more about their behaviors. You want to base buyer personas on real data to make wrong assumptions about your target audience.
It's essential to have demographic information for your buyer personas, such as:
Age
Location
Gender
Income
Job
Also, you want to know some more personal information like:
Goals
Hobbies
Challenges
Interests
From this information, you can start creating buyer personas for your business - which will help shape your strategy and determine the channels you use to reach people.
Next, you want to figure out your target persona's position in the sales funnel. A sales funnel is a model for how a consumer goes from being a stranger to a customer and repeatedly buying from your brand. A basic sales funnel consists of three levels:
Top-of-the-funnel: where you try to attract or get the attention of as many target audiences as possible.

Middle-of-the-funnel: where you try to convert visitors from the top of your funnel into leads. You usually need to gather emails or other information that lets you contact them again.

Bottom-of-the-funnel: where you convert leads into customers and also try to retain customers by making them purchase again or refer your brand to other potential customers.
Your job with the digital marketing strategy is to design, implement, and optimize efforts that take the most people through every stage of the funnel. By combining buyer personas and sales funnels, you can create better digital marketing campaigns that ultimately generate more sales and customers.
Step 3: Identify goals
If you're going to create a digital marketing strategy, it's essential to have goals. A strategy can't function without knowing what it wants to achieve. By setting goals for your digital marketing strategy, you'll know what you aim to accomplish with online marketing.
Your digital marketing goals should align with your company's goals. Whether you want to increase the conversion rate or generate a specific number of leads, your strategic goals will help you achieve your overall business goals.
When you identify goals, try to establish:
What you want to achieve
When you want to achieve it
How you can measure the achievement
For ideal goals, take the S.M.A.R.T approach and make your digital marketing strategy's goals Specific, Measurable, Attainable, Relevant, and Timely. This framework will help you create better objectives for your digital marketing strategy. You will find more successful results with your digital campaigns when you set measurable and achievable goals.
Your S.M.A.R.T goals will also help you set key performance indicators (KPIs) for your digital campaigns. KPIs help your marketing team identify and know how to measure the success of each campaign. Important metrics like page views or bounce rate will showcase whether your campaign is succeeding or not.
For example, if LinkedIn is to drive traffic to your website, try measuring content click-throughs. If the Instagram page is for brand awareness, try tracking the number of views for Instagram Story. And if Facebook is for advertising, cost-per-click (CPC) is a common metric to measure.
Your digital marketing goals should align with overall marketing objectives. From there, it will be easier to show the value of your effort and secure a budget from stakeholders.
Step 4: Audit current online strategies
If you're already on social media channels, audit your efforts so far. You can start auditing by asking yourself the following questions:
What activities are working, and what are not?
Which platforms do your target audiences use?
Who is engaging with you?
How does your social media's current effort compare to the competition?
Once you collect this information, you are ready to start thinking about new ways to improve your digital marketing strategy. Also, segment your media framework into owned, paid, and earned media to categorize your already using assets or channels.
Your audit should present a clear picture of the performance and purpose of each of your social media accounts. If the purpose of a channel isn't clear, think if it's worth keeping or not.
To help you decide to keep a channel or not, ask yourself these next questions:
Is my audience here?
How are they using this platform if they are here?
Can I use this channel to help achieve my goals?
An in-depth audit will reveal which digital marketing channels or activities work best. You will better understand your campaign's current performance and how to improve them in the future.
Quick note: During the audit, you may discover fake or impostor accounts using your brand name or the names of your products. These fakes and imposters can be harmful to your company, and even capture followers that should be yours. The quickest way to deal is to report them. Also, get your Twitter, Facebook, and Instagram accounts verified so fans know they are following the authentic brand's social media accounts.
Step 5: Establish a budget
When building a digital marketing strategy, it's vital to know how much you can spend and the resources you have for your digital campaigns. You don't want to create an online marketing strategy that is beyond your available means.
Therefore, you want to establish a budget for your digital marketing efforts. The most effective way is to create a budget for each campaign. This way, you can ensure that each method has a relevant budget, and how much you are able to spend on each one.
If you have only one budget for all your digital marketing efforts, you may end up over-spending on one or two digital marketing tactics.
Aside from the budget, you also want to consider your resources. Employees are one of the most essential resources for your digitals strategy. You must determine how many people you need to work on your marketing campaigns.
Another essential resource is tools.
If you plan to use any marketing tool, such as Google Analytics or Ahrefs - which help you analyze and run your campaign, you want to take these tools' costs into account for your digital marketing budget.
Determine your budget and resources during the strategy phase, so you know your potential spending before launching any campaign.
Step 6: Find inspiration
While it is important to be a unique brand, you can still draw inspiration from other brands when building your digital marketing strategy.
You can find many inspirational success stories on the business section of a social media platform (take this success stories page from Facebook as an example). Case studies offer valuable insights for you to apply to your social media strategy.
You can also check out award-winning brands for examples of companies that are on top of their social media game. They often win awards for a notable campaign, but you can learn how that campaign aligns with their digital strategy as well.
Last but not least, check out your favorite brands on social media. Which companies do you follow? What did they do that compels consumers to engage and share their content? Each account often has a consistent tone, voice, and style. That is the key to build a strong brand and let people know what to expect from their feeds.
For a digital marketing strategy, consistency is a key element for success.
Step 7: Plan your tactics
Based on your strategy's objectives (conversion, leads, loyalty, etc), you will need to carry out different tactics and content plans for social media, email marketing, CRM, SEO strategies, web optimization, Paid Media advertising, etc.
Considering the number of channels to manage is increasing and the amount of information you get about customers is multiplying, it's best that you use marketing automation tools to automate your digital campaigns. With these tools, you can create workflows that manage hundreds of campaigns with just a few clicks.
If you need a tool to automate your email campaigns, look no further than AVADA Marketing Automation. The app will let you personalize messages based on your subscriber segments, increasing chances for success; not only that, the tool will send emails depending on their interactions with the brand and move them towards the moment of purchase.
Your company may have different tactics to carry out your digital marketing strategy, so I'd better leave this section for you to explore. However, I recommend the goal of this step is to come up with a social media content plan - which will show how and when you will share your content to get maximum impact.
Make sure your social media calendar reflects the targets you've assigned to each social media channel so that everything you post will support your business goals.
Step 8: Evaluate and adjust
I have to say I'm a fan of changing things up once in a while, even with a marketing strategy. The work shouldn't stop just because you think you have found the right direction, right?
So the last step is just as important as any other step in building a digital marketing strategy: Analyzing the results. As you start to implement your digital strategy and track your results, you may find that something doesn't work as well as you anticipated, while others may work even better than expected.
You can use tools like Google Search Console, Facebook Business, Pinterest Business, Google Analytics, Google Ads, Facebook Ads, Twitter Business, and more to keep a pulse on your strategy and its return on investment (ROI).
Surveys can also be a fantastic way to find out how well your strategy is performing. Ask your followers, email subscribers, and website visitors to see if you are meeting their needs and expectations or not, and what they want to see more of.
The digital world moves fast. New platforms emerge, others go through user demographic shifts. Your business will go through changing periods, so should your digital marketing strategy. This means that your digital marketing strategy should be a living document to review and adjust as needed.
When you update your digital marketing strategy, make sure everyone on your team knows. That way they can help the business to make the most of new changes.
Types of digital marketing strategies
Now, let's look at seven powerful types of digital marketing strategies that you can apply to your business.
SEO
SEO is the process of optimizing your website so that it can rank highly in search engine results with phrases and keywords related to your business. The more keywords you have a high ranking - the more people will view and become familiar with your business website.
When it comes to building a digital marketing strategy, look at SEO as a vital piece. It is in contact with almost every member of your target audience, no matter their positions in your buying funnel. Most users begin their search for a new company, product, or service with a search phrase.
With so many consumers finding their answers in the first result page on their Google search, it's clear that you can't let your website rank on the second page of results. Therefore, include SEO in your digital marketing strategy.
Lear more: An A-Z Ecommerce SEO Guide to Increase Organic Traffic Growth
Content marketing
Content marketing is another go-to when building a digital marketing strategy for companies today.
With content marketing, your company focuses on reaching, engaging, and connecting with the target audience via content. Your content can include blog posts, infographics, videos, and more, to provide value to users. Content marketing ties with SEO to rank specific keywords for your website.
No matter what content format you choose, it's critical that your content is relevant and beneficial to the target audience. Original and high-quality content is what makes users share with their friends, coworkers, families, and other people in their social network.
Also, content marketing is a long-term strategy that can deliver an impressive ROI. The benefit includes new leads and customers for your business, as well as a higher conversion rate. Content marketing delivers these results by being adaptable for every stage of your buying funnel.
With the ability to connect with target audiences throughout the buying funnel and increase the conversion rate, content marketing is a smart digital marketing strategy that you need to use.
Pay-per-click (PPC) advertising
PPC is a paid form of advertising with an auction-based system. You bid on keywords for your ads to show up with and your ads would trigger when a user searches for your keywords. With Google, these ads appear above organic listings, at the top of search results. If a user clicks on your advertisement, you pay for that click.
PPC includes advertising on search engines and social media platforms. You can even use PPC for advertising in apps like WeChat.
For many companies just getting started with digital marketing or wanting a quick boost, PPC is a powerful online marketing strategy. It lets your website be at the top of search results, which can help increase organic search result ranking for new websites.
Even if your business has an established presence on result pages, ranking on page one for a few high-value keywords, PPC is still useful to optimize your conversions. That is why PPC often works with SEO to achieve digital marketing goals.
If you have the budget, PPC is one of the most cost-effective methods for a digital marketing strategy.
Email marketing
Email marketing can help retain existing customers and gain new ones as well. It's an excellent digital strategy for building brand awareness, encouraging repeat purchases, and keeping your company top-of-mind.
A core part of email marketing is building and refining email campaigns to grow the audience base. Like content marketing, email marketing focuses on providing valuable information for users— otherwise, audiences wouldn't stay subscribed. Brand awareness encourages receivers to choose your company when they're ready to buy.
Another benefit of this strategy is that you can segment your audience and personalize email campaigns. For example, you can create an automated email campaign for people that visited a particular webpage or purchased a certain product.
When it comes to email marketing, the ROI is just outstanding. You can earn as much as $44 for every $1 invested. Additional features, such as email design, audience segmentation, and personalization can maximize the results of your email marketing efforts.
Looking to use email marketing as your primary digital marketing strategy? Then try using AVADA Email Marketing - it has all the features I mentioned, and is free to start using!
Social media marketing
Social media marketing aims to build brand awareness and increase conversions. A social media marketing strategy can feature one or many social media platforms, depending on a business's target audience and platform preferences.
Some of the most popular social platforms for a digital marketing strategy include:
Facebook
Twitter
Pinterest
Instagram
LinkedIn
The core goal of a social media marketing strategy is to increase brand awareness and conversions while building and maintaining your company's reputation. So, social media marketing content focuses on creating promotional and informational content and interacting with users on the platform.
Users rely on social media not only for sharing content with friends and family. The platforms are also for connecting with brands, whether by requesting a company's assistance or highlighting a positive shopping experience.
If you're not active on social media, you leave consumers with limited options to contact your business. Inconveniencing your customers can lead to a lower retention rate, which has a negative impact on revenues. Therefore, having an active presence on social media is vital.
Video marketing
Video marketing aims to increase reach, revenue, and an expansion in operations. Your business would focus on creating valuable and informational videos for the target audience.
A few types of video marketing are:
Instructional
Behind the scenes
Announcement
Event
And more
With the power to improve conversion rates and increase social sharing, video marketing is becoming a necessary digital marketing strategy. It's an excellent addition to other digital tools such as email marketing or content marketing, which also benefit from using videos.
With a video marketing strategy to complement your content, your competitive keywords can have a better rank, which results in more valuable traffic and customers for your business.
Voice search
One of the most advanced digital marketing strategies for businesses to adopt its voice search marketing. The intention is to earn your business website the position zero or the featured snippet in Google search results.
Various voice assistants like Siri or Google Assistant use the featured snippet to give answers for voice searches. If a user asks, "Where can I buy a laptop in my area?", they would reply with the featured snippet. If you're a local business, a voice search strategy is even more beneficial as many users rely on voice search on their mobile devices to find a salon, restaurant, or fashion store near them.
By ranking for the featured snippet, your business increases the online visibility to consumers, which can result in more store visits, purchases, and more.
In the next few years, analysts expect voice search to be even more important for businesses. Therefore, early adopters of voice search will benefit the most, leading to increased traffic from target customers in your target market. Try adopting a voice search strategy today?
Ready to build your digital marketing strategy?
Digital marketing is the essential way in the modern world to reach customers and achieve business goals. Additionally, it offers a variety of strategies to reach a company's unique goals. Whether you are trying to increase revenue, sales, awareness, or loyalty, a digital marketing strategy is the way.
Are you ready to build your digital marketing strategy today? Share your thoughts on digital marketing in the comments, and thanks for reading!
New Posts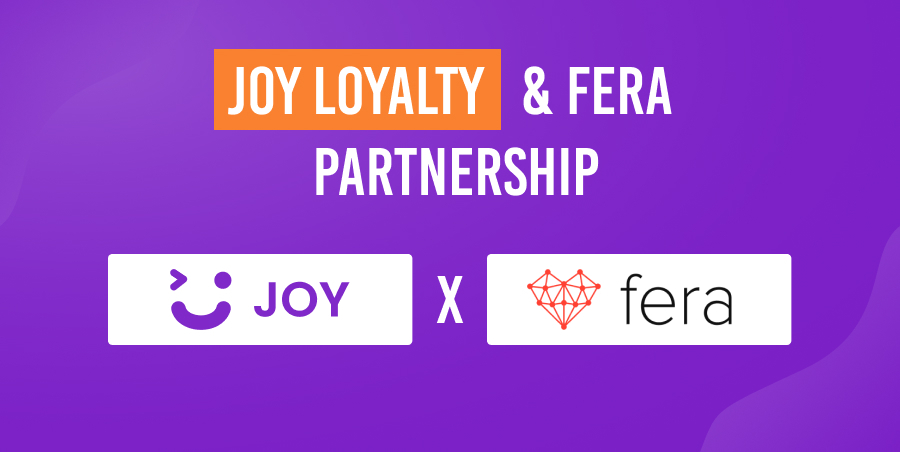 Subscribe
Stay in the know
Get special offers on the latest news from AVADA.
40k
subscribers has been joined!
Earn $10 in reward now!