What to Sell on Etsy? Top 16+ Best Selling Items on Etsy in 2021
Etsy ranked Number one for online selling in 2019. This knowledge comes from EcommerceBytes. It ranked number 1 as the best online selling spot, and second in profitability. According to Statista, in 2018, Etsy had 2.1 million merchants, with over 39 million active users on the web.
Today, Etsy doesn't work like Amazon to sell something you want. Etsy is a website of millions of antique products and handcrafted pieces. So, no, pre-made or mass-manufactured items are not suitable for sale here.
Trends alter, and we'll see the best things you can sell on Etsy in 2021. Whether you're starting on this platform or have an account, take a look at our list and add it to your store to make huge profits this coming year.
In this article, I will introduce you to a list of best-selling products on Etsy in 2021. I hope that this collection will give you a good reference for what to sell when you kick off your Etsy business! Now let's jump right into the details!
Before you start selling on Etsy
When choosing what products to sell on Etsy, it makes sense to choose products that belong to the same niche. So if you're creating home decor products, don't throw in a couple of t-shirt designs because they're going to confuse your customer. You 're a high-quality handmade shop – not Target.
When you pick products, you need to make sure that you can make them quickly. You also need to ensure that you can make money out of them. This means that you either need wholesale pricing on your products, or you can make products cheap enough that you won't lose out on profits.
If you buy wine glasses from Target for $10 a 4-piece pack, that's $2.50 per glass. In comparison, the average price of a custom wine glass on Etsy, the last time I checked, was about $12.50. No, it's not a profit of $10.00. If it takes you two hours to refine and decorate glass, you 're just paying $5 an hour. It doesn't even take into account the paints or supplies you need, no matter how minimal the cost per glass maybe.
Finally, you 're not looking at how much money you 're going to get back into your business to create new products for sale. If you break even on every glass you sell, you don't actually pay for yourself. Now that we've been talking a little about how you can figure out the price of a product and what you need to pay attention to, let's go through our list of popular products to sell on Etsy.
Recommend:
What to sell on Etsy?
Many people want to know immediately what to sell on Etsy. It's kind of a complicated question, but I have a few tips to guide you in choosing products that sell great. Here's how you can figure out what to sell on Etsy-
What is your skillset?
What things do you know how to produce? To sell on Etsy, you'll need to sell handmade or vintage items, so if you don't have an eye for vintage products, what handmade items do you already know how to make, or what can you easily learn? That's the first starting place. Create vinyl shirts for your kid's teams often? Create hair bows for daughter, granddaughter, etc. Think about what you know or can easily learn to do.
Is there high competition?
Next, you'll want to check on those types of items. When you go to Etsy, search for your item quickly. How many results show up? You will find this number above the listings at the top of the page. If there are many results, don't count your idea out. There are many results for everything on Etsy, but the lower the number of results, the lower the competition for those items. I'd shoot something that's 10,000 or less.
Is there a demand?
Click on your first few listings. Not the paid ads, but the second row of results. You can scroll to the bottom of the listing page and see how many favorites it has. The better the more favorites. Finding an item with 100 + favorites is a good indicator. Next, click the storefront of that shop. Here you can see how many sales the seller has, etc … If that seller does well and has good sales, it could be a good option.
You can also take a peek at their items and see what their average item price is, multiply that amount by the number of sales their shop has accumulated, and divide that number by the number of years their shop has been open (besides the number of sales you'll see "on Etsy since XXX." That will convey a picture for you of how much revenue that shop brings in each year.
That's how you can find out what to sell on Etsy: a combination of your skillset + Low-to-Medium competition + High demand equals a great idea!
Think of products as a niche
Let's say you decided to make and sell jewelry (e.g.). What jewelry do you sell? Do you have special materials to use? Start thinking about defining your shop and creating a niche market there. This makes doing your SEO for your shop and targeting your audience super easy.
Top Best-selling products on Etsy in 2021:
Bridesmaid Gifts
One of ModParty's best-selling items is the bridesmaid sets. As you can see, they're not too costly, and they're between $10 and $24. This seller is ranked No. 2 in the world revenue-wise and No. 1 in the United States.
Some of the best-selling items are:
Soaps
Monogram Keychains
Bags
Mugs with initials
Jute and tote bags with initials
Bath Bomb
ModParty has over 500,000 sales for these types of goods, and all the pieces in the store are handmade, which means they are personalized. Customers feel secure that this seller has more than 68,000 ratings and a perfect score of five stars.
On average, the retailer has about 236 products sold on a daily basis, approximately equivalent to $2,360 in gross revenue per day. Your target market here is not just brides looking for party favors, but also individuals who just love personalized girl items. You may also market these items to beginners.
Personalized Cards
Cards used for wedding invites and other occasions are Etsy's best sellers. The vendor with the highest rating for this drug is Marrygrams. Although the name sounds like the target audience is couples, it's not. There are 72 products sold every day from this vendor for this product, and each card costs around $4, which is worth $280 a day.
This seller has cards for parents, grandparents, and in-laws. The secret to the success of this product is that the invitation is engraved and personalized. The customer can select the font size and the size of the card.
Hand-crafted Wedding Gifts
Next up on the list is personalized wedding presents. They are costly things you can send to a groom or a bride. The cases are made of cloth, so you can bring whatever you want.
Here are some examples:
Wallets
Decorative utensils
Liquor flask
Tie hook hanger
What makes this product available on request is that it looks antique and that the cases or boxes have engraved names of the purchaser. The top seller in this category is TealsPrairie, ranked 49th in global sales. The vendor has an average of 70 sales a day, and the price varies between $20 and $99.
Poker Sets
People love playing cards from time to time. Whether they're really gambling or not, poker sets with cards and chips are the top sellers in the Craft Supplies and Tools category.
Your target market here is for adults, and these adults value this kind of possession as a collectible. You have to offer engraving services to sell more products, as the buyers would like their names in the case.
Casinos are unlikely to buy this product from you because casino chips have electronics inside them. These huge companies cannot reveal how their chips are made for security reasons, as there are players out there who could mass-produce the same chips.
This product costs roughly $47, yet it is one of Etsy's top-selling products. You can expand your product line by selling roulette tables, blackjack mats, and other gambling items that people may occasionally use in parties.
Cup Turner
Believe it or not, a cup turner is selling pancakes on Etsy. At $70, the product is a huge investment for people who are crafting cups.
It's a simple way of working. Insert your plastic tumbler into the turner, and then turn it on. Once it spins, apply a brush to your epoxy resin. You can use paint as well. It's entirely up to you how you want to design it.
This item is in demand because today there are a lot of people who want to have personalized mugs and cups. As there is a demand for this, there are a lot of people who are willing to craft and sell designs.
These vendors need a cup turner to make sure that the paint or epoxy is applied. These vendors are your target customers. And you'll do better if you're selling accessories like holders of different sizes.
Stickers
The biggest seller on Etsy is offering stickers. This seller, called PlannerKate1, sold more than 800,000 items on Etsy and has been on the marketplace for five years. This seller makes an average of 420 sales per day. If a sticker costs $5 per order, then PlannerKate1 sells $2,100 a day in gross sales!
Why are stickers on sale, though? Okay, there's no shortage of teens who want all kinds of stickers. They 're using these stickers on their tablets, books, notebooks, and a lot more. These retailers sell a range of different styles of stickers. There are sets, practical ones, single orders, planner stickers that have months on them, and even financial notebook stickers.
Planners
The planners are fantastic. People love planners. The good thing about starting a planner brand is that you can build a variety of different styles from budget planners to day planners. You can package plans, sell them individually, or even sell only a few sheets of paper.
Finally, the plans can be downloaded. It means they 're renting, uploading, and printing themselves. And if the planner is created, beyond the planner's ads, the revenue is passive. Of course, you're going to want to consider having loads of planners and uploading new ones often to keep this business fresh.
Home Decor
Home decor can grow big or stay small depending on what you do. Note, the higher you go, the cost of shipping anything can be important. So, hold your shipping costs in mind.
You can build and paint the beautiful wooden farmhouse signs you want to sell. Build and sell the ladders. Create and sell all types of unique home decor pieces. Thought of decorating tablecloths, coffee station decoration, sculpture, furniture. All of these things can be sold on Etsy and sold pretty well, too.
Glassware
I know we were thinking a little bit about glassware at the beginning, but there is some stuff you might remember. I know I found wholesalers who sold wine glasses for $0.50 a piece in my own search. Glassware is popular, and people are still looking for fun things to offer as gifts all year round. The key to selling glassware is once again on Pinterest. Pinterest should be an integral component of your Etsy marketing strategy.
Clothing
Although clothing can have a costly startup if you're doing your own screen printing, you can start small as a drop shipper. If you've got the means to screen your own shirts, it's a great deal to get into.
Offer trendy shirts, one-size-fits-all shirts, and more to all kinds of people at any age. Consider mixing the sets and making them funny. Instagram is actually a very great way to market this form of Etsy business.
Earrings and Rings
CaitlynMinimalist is this category's biggest selling. In five years, she has sold over 400,000 of these and ranks Number 3 globally with the previous seller we listed. With 63,000 stars, this retailer already has a 5-star ranking on Etsy.
On average, rings and earrings sell 232 pieces per day, which are inexpensive jewelry between $20 to $30 per piece. They're all handmade, too, and the retailer even sells gravure. Customers may also use black, rose, silver, and other finish products. There is also a font chart, and customers can choose which font to engrave.
Necklaces
One niche retailer here is called GLDNxLayeredAndLong, with gross sales of over 400,000 products over the past seven years. Necklaces are sold around $40 each.
This jewelry retailer averages 167 sales a day, ranking Number 3 on Etsy globally. Both necklaces are handmade, so buyers may ask the seller for unique gravings.
Unique Jewelry
The third form of jewelry expected in 2021 is unique jewelry. Although these are often necklaces and bracelets, they are highly personalized and do not come in ordinary form or size.
The top seller is MignonandMignon. The items in this shop are bar bracelets, custom pendants, and gemstone jewelry. This product is so popular that over two years the retailer has managed to sell more than 340,000 products. Daily average sales are 424, with each product cost between $13 and $30.
Tutus
Tutu is a line of dress, in case you didn't know about it. They are special party dresses, and children usually wear them. A tutu is like a royal dress, and most young girls want to wear one because it makes them feel like they are a princess or a ballerina.
The highest seller for this drug is OnceUponATimeTuTus, with more than 167,000 units sold. On average, the seller disposes of 55 units of this accessory product, each priced at around $40.
A tutu is a hand-made product, but you can purchase it wholesale from suppliers. They're useful as an accessory for ball gowns, as well as dress-ups for costume parties.
Buttons and Pins
With an average selling of 34 units a day, this retailer, Beanforest, specializes in buttons. It's a perfect gift for corporate groups, and it can be tailored exactly how the consumer needs it to look.
Buttons are widely used as bag tags, and there are people who collect them. It's affordable because it only costs $1.50 per piece. The top seller, Beanforest, sells 34 units of this type a day, with over 130,000 units on sale. What's great about this product is that you just need a button maker. There are millions of templates that you will find online, and your buyers will also apply theirs.
Headbands
With more than 351,000 in sales, one would never think that a basic product like this will make a lot of money. ThinkPinkBows is the biggest seller for Etsy headbands. The average selling per day for this item for just one seller is 104 units.
Baby headbands are cute. And with babies born every minute, there's definitely a big demand out there. These cute headbands are sold for at least $4 each and are made of various materials. Others have buttons, while others are made of 100% cotton.
Caps and Cups
This item will not go out of fashion anytime soon. People like caps and cups that are made, particularly when the design is embroidered. The biggest seller of these products is TheTurnipSeed and the overall sales of these two products are more than 100,000 units. The average daily sales of these units were 43 units a day, and that is only for one retailer. The trick to success in this segment is to ensure that you present as many designs as possible and give your customers the opportunity to select their own designs.
Related post: Related posts:
Final Words
There are a lot of Etsy best sellers on this list for your references, but that by no means is everything you should sell on Etsy in 2021. There might be tons of other products that have a lot of potentials to become a profitable business, so use this list as a starter and keep searching if you haven't found your ideal product. If you know any great products for selling on Etsy that I have not mentioned, please feel free to leave a comment for further discussion! :-)
New Posts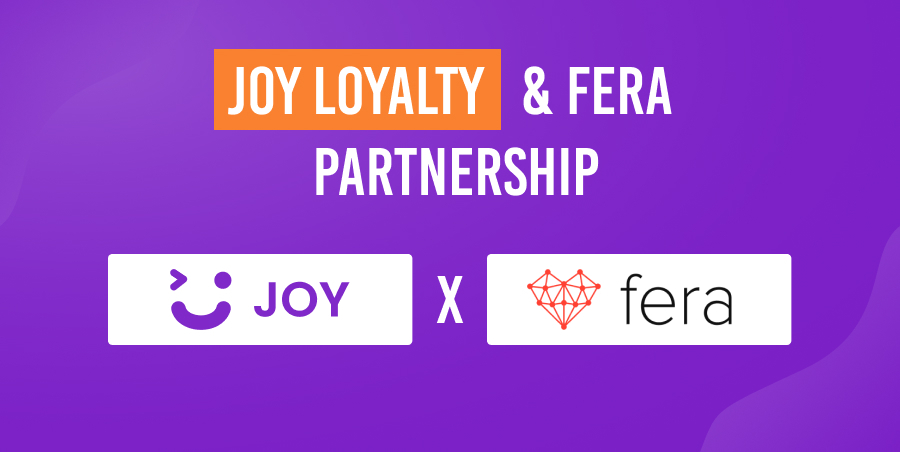 Subscribe
Stay in the know
Get special offers on the latest news from AVADA.
40k
subscribers has been joined!
Earn $10 in reward now!