Amazon Listing Optimization: Ultimate Guide For Beginners!
As a seller on Amazon, you had better know the strength of this platform, along with the competition on it. That is the reason why it is turning critical for lots of businesses to both learn about Amazon listing optimization and use it in their online strategies.
In this article, you will be learning on Amazon Listing Optimization: Ultimate Guide for Beginners.
What is Amazon Listing Optimization?
Amazon listing optimization is known as the process of getting product pages upgraded in order to enhance the search visibility, conversion rates, click-through rate (CTR), then create more sales. This whole process consists of optimizing the listing texts and images, keyword discovery, and increasing the number of reviews.
Basically, Amazon Listing Optimization is among the most critical things you had better do when working as a vendor or seller on Amazon. There are important keys to help you approach for item optimization. They are search terms which mean on-page activities and keyword research and content which mean images, texts, and product information.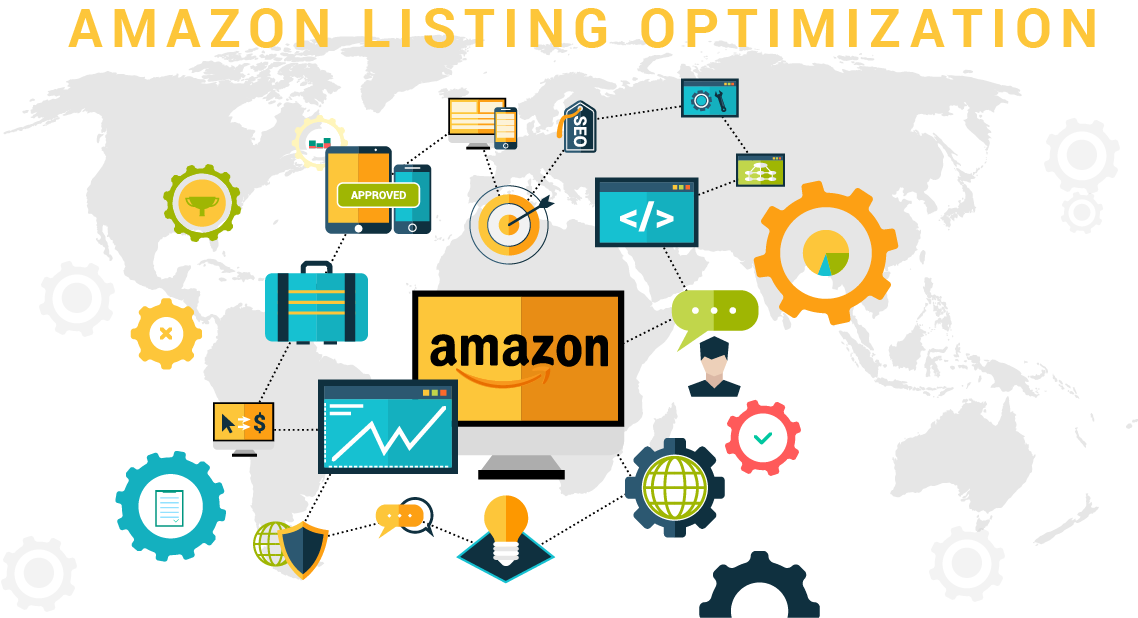 What is Amazon A9 Algorithm?
Similar to search engine algorithms, Amazon even includes its own set of rules so as to rank its items which are based on the inquiries users are typing. Amazon's item search algorithm, widely known as the A9 algorithm is something that is mainly mentioned about experts and sellers theses days.
Amazon A9 algorithm is an interactive and effective search methodology that can read, scan, and analyze all of the data on the Amazon marketplace. It is considered as an AI form (Artificial Intelligence) that algorithm decides that products are wonderful matches for customers' demand as well as rank them with the most related to the top results.
A9's rules are relevant and Amazon is trying to grab the most satisfying results for its own users. Their ranking algorithm is tailored to combine different relevant features automatically. Structured data in the catalog will give them the necessary information and features asked to provide the best outcomes to their own users. Also, the algorithm learns from its former searching patterns before adapting to show surprising results to its users.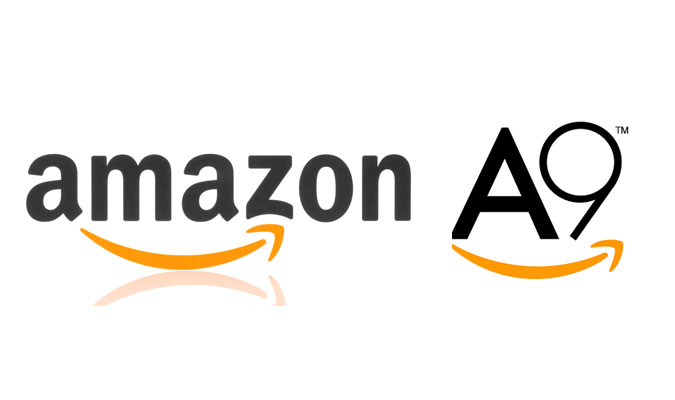 How to do Amazon Listing optimization?
Now, in this part, you will be shown how to do Amazon Listing Optimization.
Start with keyword research
As you might not know, if a product appears in the Amazon searching bar, the product listing has to obtain the searched keywords. Without this, customers cannot see your items. Hence the initial rule in keyword optimization is simple. It consists of all of your related keywords on your item page.
Let's plan plenty of time to carry out keyword research in order to find out those relevant keywords. But yo have to make sure to use the Amazon Keyword Research tool Sonar and it is totally free.
After finishing your relevant keyword research, it is necessary for you to include keywords to your items in strategic places. Then, you had better consider the points below.
Unlike another search engine such as Google, Amazon is loaded with two kinds of keywords:
Primary keywords: Your primary keywords are in fact visible for Amazon's users. They can appear in descriptions, product titles, and features and their keywords are likely to get you connected with your targeted audience.
Hidden keywords: Amazon allows backend or hidden keywords that are not visible to users. Take note that Amazon is related to those keywords as the Search Terms. Hidden keywords aid you in connecting you with shoppers by taking into consideration their searching habits. For instance, you can use the abbreviation as hidden keywords like "lotr" for "Lord of the Rings".
If you get used to a keyword search on Google or Bing, it is very useful to mention that keywords researching on Amazon is quite different. Then what are the reasons? Users on Amazon can have one intent, while Google users can have a wide range of search intents.
Take note that Amazon users are seeking to purchase a product. They are searching for products like safety fences for their pool, then making a decision they want it. All they have to do is finding trusted buyers with items they want.
However, in comparison, Bing and Google users are implementing a wide range of searching from informational to navigational to transactional. That is the reason why you are able to target keywords, including "types of pool fences" on Google as well as direct the high-value traffic to your site. But, that will not happen on Amazon. It means that users already knew what kind of pool fence they wished. As a result, you can think of phrases like "aluminum pool fence", "mesh pool fence", "metal pool fence, or "aluminum pool fence" to help you research your targeted customers.
Amazon guides its users to apply the following tools to help find out the most helpful keywords fo your own Amazon products.
Keywordtool.io: When it comes to Keywordtool.io, you can find it available and it works as a browser extension. Then, you are capable of discovering keywords for Amazon. In order to use it, all you need to do is to enter your keywords you are fond of the like a pool safety fence. Then, you can get a list of relevant keywords and their search volume, cost-per-click (CPC), and competition.
Amazon suggestions: There is another way to find out keywords that are using Amazon's search suggestions. When you type in the query, you will be recommended a search by Amazon. For instance, if you enter "pool safety fence", Amazon will then suggest a "pool safety fence for deck". With keywordtool.io browser extension, you are able to check the search volume, along with CPC of those suggested keywords.
Competitor analysis: During the keyword search, it is necessary to access your own competitors. Let's take a closer look at keywords they target in the product titles, features, and descriptions. You had better keep in mind that you do not want to get your competitors' strategies copied. All you wish is an insight into the Amazon listing optimization approach.
Advertising data: If you are advertising on Amazon, like Sponsored Products, you might want to get your advertising data reviewed. In your AMS (Advertising Marketing Services) account, you can see which kinds of keywords drive clicks to your item listing and purchases. As a result, those keywords can be added to your strategy of optimization.
Like product audit outcomes, you may wish to compile the keyword research into Excel documents or Google Sheet. In case you apply keywordtool.io, you are able to download, then import your keyword data from your own search volume to the competition. Doing keyword research keeps your keywords well organized and makes it become easily accessible as optimizing your own listings.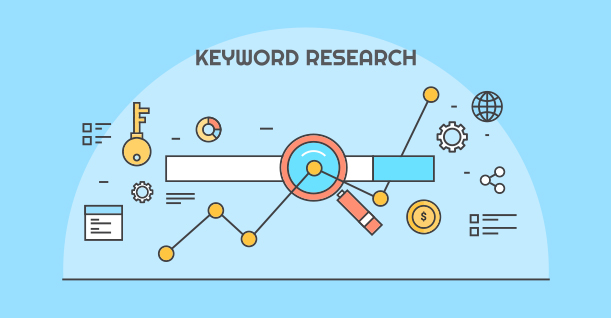 Optimize product listing
In order to help rank higher, you need to know and make out what exactly optimization is. Amazon product listing optimization is a whole process where you can optimize your own listing to aid in organic sales and rankings. Each product listings you see on Amazon are not properly optimized. The sellers do not even know what it is and fail to understand how it can be done correctly.
When optimization is on the table, there are two things you had better focus on:
Optimized with powerful keywords to aid in ranking for searching terms buyers are looking for.
Optimized the right set of titles, descriptions, or images to create better conversion rates.
Therefore, optimizing the listing gets involved in working on each element you have. You had better follow the guidelines below:
Product title
Product titles are known as among the most critical factors of a listing. There exist specific Amazon item guidelines to follow before you write. If the product title is optimized and creative enough, it can tell buyers, Amazon, and searchers instantly what you are selling.
Do:
Add potential keywords to the title but use dashes - or pipes | in order to break the keywords. This way is used to improve the readability and will not look confusing.
Apply primary search terms or keywords while inserting long-tail variations.
Add USP (Unique Selling Point) of the item.
Sop going beyond 200 characters for each product title.
Apply connectors if possible (before or after the main keyword).
Use a brand name.
Capitalize the first letter of each word in the title but not add the, or, and, a, for, in, an, with, over.
Add color, series, model number, and quantity (if needed).
Write the numbers like numerals (2 and not "two")
In case the product is a multipack, let's mention the quantity. For instance, 15-pack, set of 5, etc.
Don't:
Capitalize all words in the title.
Add specific details of your listing such as free shipping.
Add subjective adjectives like "awesome, fantastic, great, etc."
Apply HTML tags or special characters.
Add too much information.
Product features
Product features are listed in bullet points to make it become attractive. This is the part buyers read in case they want to come up with a decision to purchase your product. Bullet points must convince the buyer clearly the reason why he/she had better buy your items.
Do:
List the key features of your items on the first two points that are followed by the less necessary ones.
Try to use only 5 bullet points. But, if it is important to write a little, then extending to 6 but not more than that.
Incorporate call-to-action words in those points.
Ensure that the initial letter of each bullet point is capitalized.
Add points that can distinguish your items from your competitors.
Use several keywords. But stop just shoving them. It should become sensible while reading.
Don't:
Use many keywords unnecessarily.
Apply exclamation marks to 3-4 full stops.
Use so many bullet points.
Apply HTML tags or special characters.
Add promotional or shipping information in those bullet points.
Add subjective comments and time-sensitive comments like "hot-selling" or "great value."
Use terms such as "unique design, stand out from the crowd, etc."
Product images
As you might know, quality, along with clear product images aid in increasing sales. This section is known as one of the greatest ways to display your items to your promising buyers. Hence, quality in each picture matters.
Do:
Each image needs to be clicked in the bright white light.
Concentrate on the product at the center.
The main photo should only have the main product. It shouldn't include boxes, accessories, or other items with it.
Keep the picture background white.
Ensure that the image is large enough to enable the zoom function to work.
Add a tagline with the aim of explaining the product durability.
Add an infographic about the benefits of your products to generate further sales.
Make sure to only use JPEG (.jpg) file format.
Keep the resolution 72 pixels/ inch with a minimum size of 1000 pixels (for the longest side).
Don't:
Add texts, logos or watermarks on the pictures.
Display too many pictures should the product be a multipack.
Add the background to the main image. However, it is no problem if you do for any other secondary images.
Showcase various views of an item in the main image.
Add accessories or other things that you do not sell with your product.
Product Description
An excellent, short, and precise product description will help you win the deal. In addition, you should also be creative enough to persuade them that your item will help deal with the day-to-day problem that they are coping with.
Although product descriptions are displayed on the detail page, they can feed into Amazon's search results with other external search engine outcomes.
Do:
Keep product description clear, short, and precise.
Provide descriptive as well as factual information.
Emphasize the important features.
Capitalize the first letter of each sentence.
Offer a page break as writing new paragraphs.
Check for spelling and grammatical errors.
Add a model number, brand name, and series even in case they are used in the title.
Include color, size, and compatibility information.
Don't:
Use time-sensitive or subjective terms like "hot-selling this year, great value, etc."
Add shipping or promotional information.
Apply HTML tags.
Add an email or web address here.
Use special and symbols characters.
Search Terms
The section - search terms - is shown in the listing's backend. There is a lot of discussions around this part. However, it is not so complicated. All you need to do is to place your main keywords, each per line.
Do:
Apply other primary keywords you cannot use it in the product title.
Add several secondary search terms.
Don't:
Add keywords you already used in the title.
Use the brand name again since Amazon will automatically pick this up.
Use subjective terms like "available now, best, on sale, etc."
Make use of the seller's name.
Make use of misspellings of the item or any other variant.
Add any detail causing the product's misinterpretation.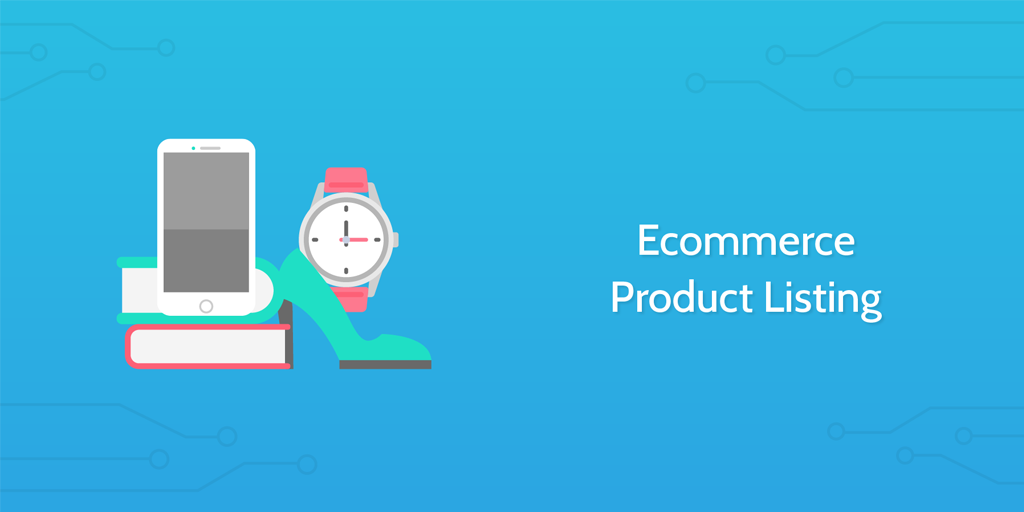 Some useful tips to increase your Amazon listing's ranking
Invest in FBA
There is a reason to invest in FBA is Amazon will see your items' shipment, packaging, and returns. This is to make sure that shoppers can receive the best customer experience that can result in positive reviews from buyers and an enhancement in the search results rank.
Create product bundles
When it comes to bundled products, you are able to optimize the Amazon listings. This strategy becomes excellent for items that can consist of lower sales numbers but propose value to customers. As you are building a bundle on Amazon, let's make sure that the bundle has to make sense, like packaging a pool fence with gates for this fence.
Make product eligible for Amazon Prime
Among the most frequent filters, customers can use on Amazon is Amazon Prime. Because Amazon Prime members are spending over $1,000 per year — $500 more than non-members, you wish to appeal to this customer data. In order to make an Amazon Prime Seller, you will have to take part in Fulfillment by Amazon (FBA).
Use A+ enhanced marketing content
Should you have a Vendor Central membership, you are able to make use of the A+ enhanced marketing content application. You are able to access this tool through your Vendor Central dashboard. This activity can boost sales from five to 10 percent. It can work by generating an item page design featuring comparison charts, images, videos, and many more.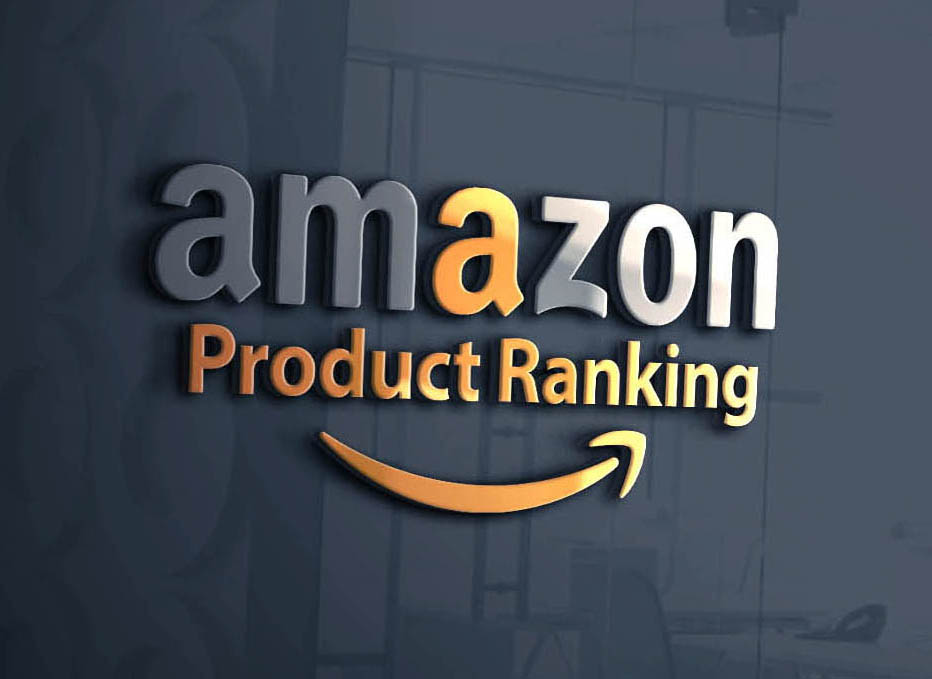 Conclusion
We hope that with our ultimate guide on Amazon Listing Optimization, you have to acknowledge that it is essential for you to optimize your Amazon listings. If you ignore optimizing your items, consumers will be unable to find out your listings. Instead, they will find out your competitors, make their orders with them, and move on with their day.
If you find this article helpful, don't forget to share it with your social media. Also, don't hesitate to send us your feedback since we would love to hear your voice.
You Might Also Like:
---
Mike is a content writer at Avada, with a love for video games, gadgets, and software. He has been writing about the industry now for over 7 years. He likes to keep up-to-date with the latest software releases. He's also an avid reader, and he enjoys spending time outdoors with family and friends. When he's not working, you can usually find him playing video games or exploring new outdoor activities.
New Posts
Stay in the know
Get special offers on the latest news from AVADA.