Shopify Store Backup Apps 2020
7+ Best Shopify Store Backup Apps from hundreds of the Store Backup reviews in the market (Shopify Apps Store, Shopify Apps) as derived from Avada Commerce Ranking which is using Avada Commerce scores, rating reviews, search results, social metrics. The bellow reviews were picked manually by Avada Commerce experts, if your app about Store Backup does not include in the list, feel free to contact us. The best Store Backup app collection is ranked and result in July 2020, the price from $0. You find free, paid Store Backup apps or alternatives to Store Backup also. The Top 50+ Shopify Free Apps for Every Store.
7 Best Store Backup Apps for Shopify
Here is a list of 7 best Shopify Store Backup apps:
Rewind Backups by Rewind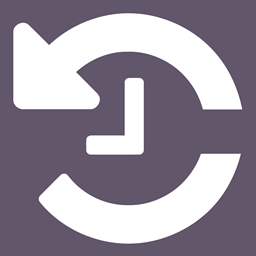 Rewind backup is a wonderful tool for internet-based stores to improve the competitive advantages via the security system. Designed by Rewind, the app absolutely brings online stores into a higher level in the protection sector. Rewind backup has a lot of outstanding features whose aim is to make the home pages of e-shops run more effectively. First, the app enables you to get rid of manual CSV export. These files would be automatically updated just by one click. Second, the app assists you in checking errors in the process of exporting and calculating the revenue. Moreover, store's managers can rewind backs up millions of items at one time. Another thing worth mentioning is that the app's support system is always available. Staffs can communicate with the customer via chat, email or phone. Rewind backup offers 7-day free trial, then you can choose one in four packages: free forever (free to install), premium ($15 per month), pro ($39 per month) and enterprise ($99 per month).
Highlight features
Get rid of manual CSV export
Provide with error checking and report
Support customers via chat, email and phone
Rewind backs up millions of items
Comply with GDPR legislation
Price: Free plan available. 7-day free trial. Additional charges may apply.
Rating: 529 - 4.9 / 5
Automatic Backups by Talon commerce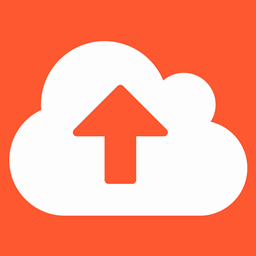 Do you want to improve the security system for online stores? You want to save time when counting the products and editing the content of your homepage? These questions are solved by using Automatic Backups. Automatic Backups is an effective tool for online store wishing to automate backup system in one click. First, the app recovers and restores entire categories to a specific date. Thanks to the app, you can save your items, product images, blog pots, shop pages in case of a virus or being stolen information. Second, the store's managers are able to transfer over secure channels. The data which is restored would be copied across multiple servers to avoid data loss. Last but not least, Automatica Backups assists you in customizing options. Admins can freely choose parts of your website. Besides, you can easily edit or delete the product description via a simple interface. There are four types of packages that businesses can choose: free plan (free), basic plan ($8.95 per month), business plan ($19.95 per month) and business plus plan ($34.95 per month).
Highlight features
Recover entire categories to a specific date
Give support from an expert
Transfer over secure channels
Customize options without changing inventory
Provide easy interface to edit the content
Price: Start from $0/month
Rating: 29 - 5.0 / 5
Backup by Backupmaster.io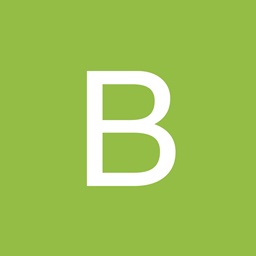 Backup, which is released by the BackupMaster.io team, is an important tool for all Shopify e-commerce administrators to back up the data from your store and move it to our secure storage. With Backup, you are enabled to be sure that your data will totally be safe. Whenever there is a new change to an item, this extension will save the latest version of your data during the backup. Therefore, you are able to restore to any former version or to the exact time and date as you expect. Just click "Get" to run the app now!
Highlight features
Back up the data and put it in secure storage automatically
Save a new version of Shopify data when changing an item
Allow restoring the data to the exact date and time
Ensure perfect security for your data
Send you an email when the process is completed
Price: From $4.99/month. 7-day free trial.
Rating: 10 - 5.0 / 5
ThemeWatch ‑ theme backup tool by Nexusmedia
ThemeWatch will show you which documents have been modified in your theme these days compared to the preceding automatic day by day backup or your closing manual backup.
With this app, you can maintain an eye on your theme modifications. Besides, it helps your store automated daily backups. You could create an automated everyday backup of your subject matter for you. In case of an emergency, you could without problems restore the whole subject from backup or particular belongings to their previous operating variations - in a single click. Create manual theme backup to make sure you will be able to dispose of any third-celebration app code. ThemeWatch permits you to examine any version of any asset with the live version or your preceding backup. From that function, you may discover precisely how your asset has modified.
Last but not least, ThemeWatch support customer to change tracker and recover their data.
Highlight features
Automatic tracking of changes to a theme
Support to daily backup
Will follow differences in particular assets
Support to compare version for finding differences
Easy to use and install
Price: 0
Rating: 4 - 5.0 / 5
Data Backups & Recovery by Warely
Data Backups & Recovery is dedicated to providing you the quality solutions in shielding you're save from pricey downtime and mistakes.
Get computerized, secure backups of all of your save content material - and relaxation easy knowing that Warely is preserving a synced replica of your Shopify keep if you ever want to roll again changes. In preference to charging you based totally on the range of orders or income volume, we offer transparent and fair pricing primarily based on storage space used. With progressive information management, you will have the modern era to make certain this app can capture more records sorts than other answers. It's continuously operating to improve functions and deliver greater cost to your business. Together with comparable photograph history, and git-fashion code aspect by way of facet comparisons to see any changes in your subject's code, style.
You can rely on Data Backups & Recovery app to enhance your revenue and appearance of the online store.
Highlight features
Provide automatic backups
Can Protect Your Store perfectly
Create innovative data management
Support to back up images, metafields, themes
Extend the backup space
Price: 0
Rating: 3 - 5.0 / 5
Plug in Backup by Pemberton rank
Plug in Backup will automatically backup your save's posted subject matter every hour.
You may relax confident that any modifications for your theme will be stored and any troubles that rise can without problems be undone. Some changes in your subject matter with clear model records. On every occasion, changes are detected on your theme, a new version can be created automatically. You may tune the time that a new edition turned into created and the wide variety of adjustments that were made to your subject. Take manipulate by way of creating extra guide variations. At any time, you could make an extra version of your subject manually. You could add custom notes to those backups to help your song of key adjustments in your subject.
With the aid of doing so, you could without difficulty repair your subject matter to the 'before' model if the changes motive a problem for your keep.
Highlight features
Automatically saved changes every hour
Can track changes to your theme
Can create additional manual versions
Restore the past versions of customers
Easy to install and setup
Price: $7/month
Rating: 3 - 5.0 / 5
Plug in Backup by Plug in useful
Plug in backup, which is released by the Webyze team, is an important tool for all Shopify e-commerce administrators to backup your theme, restore backups in one-click automatically. With Plug in Backup, you are enabled to backup your store's published theme every hour so any changes to your theme will automatically be saved. You can check the time a new version was updated the how many changes were made. Furthermore, you are able to manually create an additional version of your theme at any time. Interesting yet? Let's get the app today!
Highlight features
Automatically save all changes every hour
Allow users to manually backup your theme at anytime
Keep track of your theme history timeline
Enable users to add a custom note in manual version
Restore the changes with one click
Price: $7/month. 7-day free trial.
Rating: 1 - 5.0 / 5
How Avada.io ranks Shopify Store Backup apps list
These above 7 Store Backup apps for Shopify are ranked based on the following criterias:
The ratings on Shopify App store
The app's rank on search engines
The prices and features
The app provider's reputation
Social media metrics such as Facebook, Twitter and Google +
Reviews and assessment by Avada.io
Top 7 Shopify Store Backup Apps
Special thanks to all vendors which contributed the best 7 Shopify Store Backup apps. We honestly recommend you to give every app above a try if possible. We create Shopify apps review series with the aim of helping Shopify online stores find the best Store Backup for their website. All of the information on the review (including features, description, prices, and links) is collected from the vendor's website or their own published page/ selling channels.
The list of the 7 best Shopify Store Backup apps is kept up-to-date on a regular basis by our team. Please feel free to reach us out if you have any questions related to this app review.
Don't see your app on the list? Wanna contribute more content to this review? Contact us
Comments for Store Backup
---
---
People also searched for
shopify store backup apps

store backup apps for shopify
top store backup for shopify

top shopify store backup apps