Shopify Page Lock Apps 2020
7+ Best Shopify Page Lock Apps from hundreds of the Page Lock reviews in the market (Shopify Apps Store, Shopify Apps) as derived from Avada Commerce Ranking which is using Avada Commerce scores, rating reviews, search results, social metrics. The bellow reviews were picked manually by Avada Commerce experts, if your app about Page Lock does not include in the list, feel free to contact us. The best Page Lock app collection is ranked and result in July 2020, the price from $0. You find free, paid Page Lock apps or alternatives to Page Lock also. The Top 50+ Shopify Free Apps for Every Store.
7 Best Page Lock Apps for Shopify
Here is a list of 7 best Shopify Page Lock apps:
Locksmith by Lightward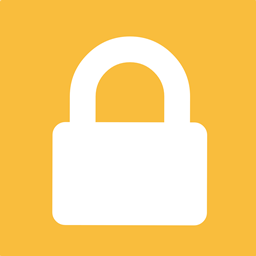 How can online stores improve security? Which app can be the best choice for stores' budget and strategies? Don't worry, Locksmith will stand by your side to help you overcome challenges in winning customer's attention. First, the app requires registration or a custom tag. To view the product and product's description, buyers have to enter a passcode which is sent to your email. Moreover, store's admin can mix and matchlocks and keys so that you can ensure the confidence. Locksmith will let you be creative about how you protect your shop an write your own rules for the security. Last but not least, managers can subscribe to MailChimp and Klaviyo lists or newsletters. E-shops can select to use the app basing on four different level of price: basic Shopify($9 per month), Shopify ($29 per month), advanced Shopify ($99 per month) and Shopify plus ($199 per month). Don't hesitate, use Locksmith now!
Highlight features
Require registration or a customer tag
Sort products in country-specific collection
Control the number of view on certain content
Give one of many passcodes
Subscribe to Mailchimp or Klaviyo
Price: From $9/month. 15-day free trial.
Rating: 195 - 4.8 / 5
EasyLockdown Access Management by Nexusmedia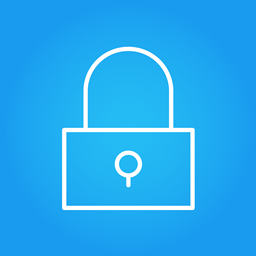 If you are searching for a better way to lock your datas, EasyLockdown ‑ Page Locks by NexusMedia surely is a helpful tool. It helps you to limit access to any type of your store's content including pages, products, collections, ect, or even to hide the whole website. Otherwise, by having more precise yet flexible access rules, EasyLockdown ‑ Page Locks also helps grating access to any group of customers based on your choice of their filter in between number of orders, money spent, accepting marketing, etc. More than that, EasyLockdown ‑ Page Locks also provides stronger security by checking permissions server side and will automatically hide your restricted areas' links from every content. Install EasyLockdown ‑ Page Locks to receive your 7-day free trial.
Highlight features
Limit access to any type of content
Grant access to any group of customers
Allow more precise access rules
Provide strong security
Hide links of locked areas automatically
Price: $7/month. 7-day free trial.
Rating: 73 - 4.7 / 5
MagicPass – Page Passwords by ⇪ upsell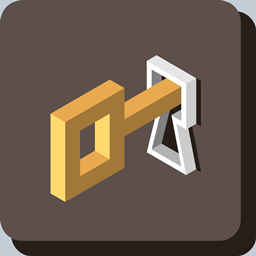 If you want to increase the security for your store website, MagicPass Passwords can provide you with such features. When you use this software, you are allowed to generate passwords to any page, from articles, collections to individual product pages. Moreover, it can help you authenticate visitors with a password or by using consumer tags. Besides, you can easily edit the login page to fit your theme store or to follow your taste. This tool also lets shop owners create a collection of wholesaler products and release members-only on the blog. All of the above characteristics are just parts of the features provided by this app, if you want to discover more, you can take a trial of 7 days to experience its functions and pay $5/month for later uses.
Highlight features
Add password to protect individual pages
Simple to edit the login page
Confirm users by password/customer tags
Support of generating a collection of wholesaler items
Release members-only content on blog
Price: From $5/month. 7-day free trial.
Rating: 7 - 5.0 / 5
Advanced Registration by Talon commerce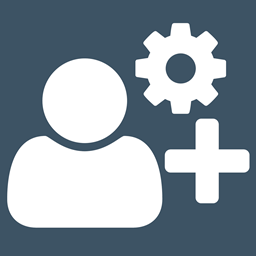 As the name of the app suggests, Advanced Registration allows users to change the registration process for your store. Particularly, once you install this tool, you can include more fields or conditions, like ages, business ID, etc. to register. This software also allows you to restrict the access to some zone, which means only those whom you've approved can access. Moreover, all the collected information of your consumers will be controlled centrally. The user interface is very friendly that the clients can receive the promotion email just by ticking on the "Accept Marketing" checkbox at the time of sign up. Besides, you can set up the mode that only those who registered and approved can view the products on your store to increase the security for your goods for example. You can find out more features of this app by taking a trial of 7-day and pay $7.95/month for later uses.
Highlight features
Allow administrators to add more fields to sign up
Limit access to selected customers segment
Centrally control clients' information
Easy for consumers to receive promotion email
Available for editing registrational form
Price: $7.95/month. 7-day free trial.
Rating: 7 - 5.0 / 5
Passwordify by Emerson code
Passwordify allows you to add safety and authentication to visit positive pages on your Shopify store. So you can protect products, articles, pages of your store.
This works extraordinary for such makes use of as exceptional merchandise or special wholesale sections handiest for your wholesale customers. Define a password including letters and numbers. Only allow in customers with this password into the locked section. You can use certain consumer tags which include defining some of the consumer tags. Simplest allows clients that possess any of those tags into the locked phase. Passwordify takes some of the precautions if you want to defend your pages sincerely. Passwordify shops password server-facet and plays an authentication server-aspect with a purpose to save you unauthorized get entry to and keep your records secure.
You can install this app in a second. Its process is so quick, and you can protect your store better as well as attract more customers.
Highlight features
Can lock and protect any page
Confirm to entry under conditions
Allow just certain customer tags
Automatic installation to having a protected page
Can use on desktop, tablet and mobile devices
Price: $4.99/month
Rating: 2 - 2.0 / 5
Backroom ‑ Secret Collections by ⇪ upsell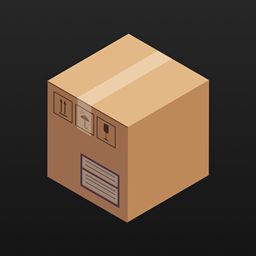 Hidden Collections ‑ Wholesale, which is created by ⇪ Upsell, is a powerful tool for all eCommerce store owners to create a secret URL for a specific collection. This is a perfect tool for wholesale collections, product price testing - split tests, early access to new products, private groups or clubs, newsletter deals. It helps you to hide collections from your catalog, Google and storefront search and make it only accessible by using secret URL. Additionally, the sophisticated installer will do automatically update on the current templates to support hidden collections. You are also able to filter search results according to a user's level of access. Moreover, we ensure that your store will be safe with us, and all your problems will be solved quickly and dedicatedly. Do not hesitate to install Hidden Collections ‑ Wholesale to your store with a 7-day free trial!
Highlight features
Produce secret URL for a specific collection
Hide the chosen collection from your catalog and search results
Allow filtering search results based on a user's level of access
Ensure your store's and products' safety
Provide fast and dedicated customer service
Price: From $5/month. 7-day free trial.
Rating: 1 - 2.0 / 5
BSP ‑ Best Selling Protector by Zendapps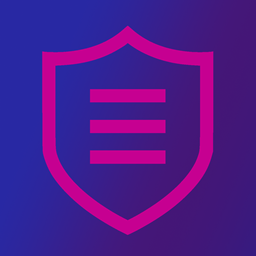 BSP ‑ Best Selling Protector, which is published by ZendApps, is an effective assistant for all Shopify store owners to prevent your best-selling products from unwanted use. By using BSP ‑ Best Selling Protector, you can now block your customers from accessing your best-selling products. After checking the product sorting option, whenever someone tries to access those products, BSP will display a message on the screen immediately. You can write your own message and choose how it will be displayed. For more details, the custom message can be presented on the modal box or on the page in the best selling product page. Please also note that we provide a 25-day free trial and great customer support to ensure that you will have a great time using BSP ‑ Best Selling Protector. Do not hesitate to improve your business and protect your products with BSP ‑ Best Selling Protector!
Highlight features
Protect your best-selling products
Show your own message to visitors
Disable visitor from seeing to your best selling products
Present the message on the modal box or on the page
Provide free and fast customer support
Price: $0.99/month. 3-day free trial.
Rating: - 0.0 / 5
How Avada.io ranks Shopify Page Lock apps list
These above 7 Page Lock apps for Shopify are ranked based on the following criterias:
The ratings on Shopify App store
The app's rank on search engines
The prices and features
The app provider's reputation
Social media metrics such as Facebook, Twitter and Google +
Reviews and assessment by Avada.io
Top 7 Shopify Page Lock Apps
Special thanks to all vendors which contributed the best 7 Shopify Page Lock apps. We honestly recommend you to give every app above a try if possible. We create Shopify apps review series with the aim of helping Shopify online stores find the best Page Lock for their website. All of the information on the review (including features, description, prices, and links) is collected from the vendor's website or their own published page/ selling channels.
The list of the 7 best Shopify Page Lock apps is kept up-to-date on a regular basis by our team. Please feel free to reach us out if you have any questions related to this app review.
Don't see your app on the list? Wanna contribute more content to this review? Contact us
People also searched for
shopify page lock apps

page lock apps for shopify
top page lock for shopify

top shopify page lock apps