Shopify GDPR Apps 2021
11+ Best Shopify GDPR Apps from hundreds of the GDPR reviews in the market (Shopify Apps Store, Shopify Apps) as derived from AVADA Commerce Ranking which is using AVADA Commerce scores, rating reviews, search results, social metrics. The bellow reviews were picked manually by AVADA Commerce experts, if your app about GDPR does not include in the list, feel free to contact us. The best GDPR app collection is ranked and result in May 2021, the price from $0. You find free, paid GDPR apps or alternatives to GDPR also. The Top 50+ Shopify Free Apps for Every Store.
11 Best GDPR Apps for Shopify
Here is a list of 11 best Shopify GDPR apps:
GDPR Cookie Compiler by Metizsoft solutions pvt ltd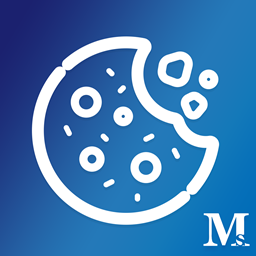 GDPR Cookie Compiler designed by Metizsoft Solutions Pvt Ltd is an app which helps you to get the GDPR Cookie Compliance quickly and effortlessly and helps you adapt your site to the European Regulations and displays a banner about the Cookie Policy. This app offers various great features. Firstly, the design of the Cookie Banner can be customized easily. You can edit the color, size, and font to make it fit with the design of your website. Secondly, this app supports all languages. Especially, the banner will only be displayed to countries in the European Union. Thirdly, this app is easy to install and use. It just takes you one click to adhere to the compliance. You will no longer have to hire developers to ensure adhering to EU compliance with your app, with this app, you can save a considerable amount of cost and energy. Install now and experience the free trial version.
Highlight features
It's free
Customizable design
Easily get GDPR Cookie Compliance
One-click installation
Work with all Shopify theme
Price: Free
Rating:4.8 / 5
GDPR Backpack by Isenselabs
"Free GDPR + Cookie Management" is designed by iSenseLabs and it is completely free Shopify extension. Our GDPR solution is how you can stay compliant with the latest regulations. It has everything that you will need - it is customizable, it supports GDPR requests, it has a dedicated GDPR page and it is mobile-friendly.
Our solution does not require any specific modifications during the installation or usage. It is a one-click install, and it has a comprehensive help center.
Our app is 100% free, and it is an alternative to all paid GDPR solutions. It is also the first free solution that offers cookie management and a dedicated page with GDPR tools.
Highlight features
Cookie consent bar (with a link to your privacy policy)
Cookie bar customization options (change colors, position, buttons, texts, etc.)
Responsive design
Blocks third-party cookies
The customers can decide for themselves which cookies to be used or not
Export/View GDPR requests
Price: Free
Rating:5 / 5
Easy GDPR + Cookie Bar by Innonic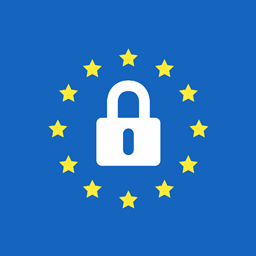 Easy GDPR + Cookie Bar designed by Innonic is an app which can help you to get the GDPR compliant and the Cookie Bar easily. This app can protect your store from audits and data breaches because any organizations which do not comply with GDPR regulations would have to pay a penalty charge of more than 20 million euro or up to 4% of annual global turnover. As a result, you can avoid having to pay for these fines and use your money to develop your store. In addition, the EU Cookie Bar that this app offers is equipped with multi-lingual, which would be auto-translated to 24 EU languages. Moreover, this app also allows users to gain access into their data and edit that data. For example, they can modify, delete or take that data with them. Last but not least, it can help you take action promptly by emails you instantly whenever new accesses, modify or delete requests have been made. Install now and experience this app for free.
Highlight features
It's 100% free
Multi-lingual EU cookie bar
Allow users to access and edit their data
Easily and quickly to setup
Great customer support
Price: Free
Rating:4.9 / 5
GDPR Banner: Block Cookies, JS by ⇪ upsell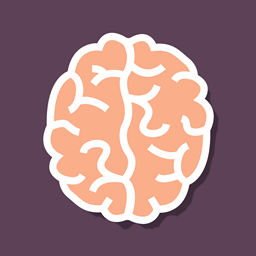 Nowadays, security is a big concern for internet-based stores as well as online shoppers. It is estimated that online shopping is becoming more and more popular. As a result, GDPR Banner is born to provide online stores with the best features to protect your buyers' information and your store's data. First and foremost, the app can block the third party to sign up your store without your permission. Thanks to JavaScript, you can set the notification on certain buyers or admins can go into your shop. You are able to revoke GDPR consent at any time. Second, the app shield against GDPR audits and cookie bar. Besides, GDPR Banner ensures that your store is complying with legal cases in Europe. Last but not least, customers will not worry about language barrier because 23 languages are integrated into the app. You are offered four types: lite (free), basic ($3 per month), Shopify - advanced ($7 per month) and enterprise - plus ($19 per month).
Highlight features
Block the third party JavaScript
Revoke GDPR consent at any time
Shield against GDPR audits and cookie bar
Show GDPR cookie banner inside EU
Get rid of language barrier
Price: Free plan available. 3-day free trial.
Rating:4.6 / 5
Cooki by Conversio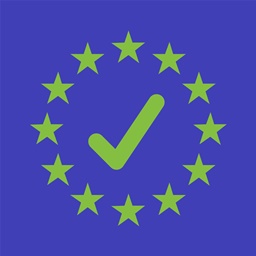 In the era of shopping online, trust and safety are significant and impact on the decision of other buyers. Therefore, Cooki is designed to help online shoppers to win customers' affection to push to the brand awareness. Cooki provides admins' internet-based shops a lot of distinctive features. First, the app ensures that your business is running legally. Store's managers can create GDPR privacy policies so that customers can know about your regulations via Cookie. Second, the app is developed on Cooki's dashboard which is compatible with Shopify apps. As a result, you can apply your rules on both websites. Last but not least, the app allows you to control the number of purchasers based on the consent. Admins are those having the right to decide who could use your service. Cooki integrates with Conversio in order that your store can support customers at any time. Amazingly, the app is free of charge so, use it now!
Highlight features
Comply with GDPR law
Create GDPR privacy policies
Develop the app on Cooki's dashboard
Add a notification cookie banner
Enter the consent for store's admins
Price: Free
Rating:3.8 / 5
UWP Access by Underwaterpistol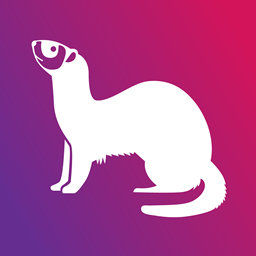 With many highlighted features, the UWP Access app is what all the Shopify store owners want to have to boost their customer's satisfaction. This UWP Access app complies with EU regulation. This app allows the shop owners to add functionality which requests their customer's personal data deletion, age confirmation pop-up. Therefore, the UWP Access can build the trust with customers and society easily for the Shopify stores. Especially, the online traders can add other attributes to the requirements. Besides, the users can be received the notification from the emails. In addition, the users can manage the Last but not least, it is easy for the users to customize the text fonts and languages which suitable for visitors.
Highlight features
Notify the customers by emails
Connect the data in secure
Allow the customers to request and view their data
Integrate with EU regulations
Reduce human mistakes
Price: $9.99/month. 14-day free trial.
Rating:4.6 / 5
ICONX ‑ Free GDPR & Mini Menu by Scorpio lab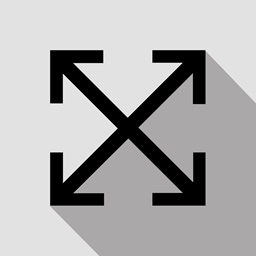 Personal data privacy is so important with the European region. The General Data Protection Regulation (GDPR) plays the important role in the success of online traders. ICONX Shopify app is what the store owners are looking for, especially, it is totally free and user-friendly. One of the best features from ICONX is customizable layouts that help the store owners to impress their customers at first sight with beautiful icons, displayed text, color pallets, images, etc. By the mini menu, this app also supports the visitors to buy more, which increase the sales of customers. Moreover, the admins can create the Thumb Zone Navigation Menu to collect the essential data from customers faster and easier. In addition, the Shopify stores will more trustful with Made with love and exclusively for your Shopify store. This ICONX app can integrate with other Shopify store functions that help them to work fluently to optimize the sales.
Highlight features
Free and update lifetime
Provide one click installation
Help the customers find the top products by creating the mini menu
Integrate with Google Analytics and Google Ads
Support to collect the information of customers quicker and easier
Price: Free plan available. 15-day free trial.
Rating:5.0 / 5
GDPR Cookie Bar +ePrivacy Page by Pandectes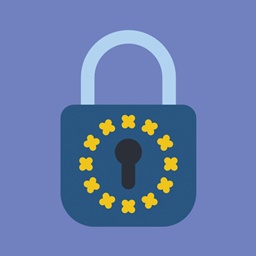 GDPR Cookie Bar +ePrivacy Page designed by Pandectes is an app which allows you to activate the GDPR/CCPA Law on your Shopify store. The app provides two important features to ensure you are compliant with the GDPR/CCPA. First, elegantly inform visitors that your store uses cookies based on your policy and give them the option to consent and even select their preferences. Second, gives your customers a central page to manage their consent and their rights for their personal data (Data Subject Requests). One of the most popular aspects of the app is its simplicity of use. Since it has some default settings, there is no need to be configured. The app is compatible with Oberlo, Kit, Spocket, PushOwl, Printful, Loox, Shippo, Privy, Modalyst, Printify, Judge.me, Recart, ReConvert, Klaviyo, Shogun, Recart etc and integrates with Langify, Gtranslate and other translate apps. A must have app for dropshipping and print on demand.
Highlight features
Free plan available for 100% compliance
Activate to EU/CA visitors only or to all
Available in 24 EU official languages
Cookie scanner
Javascript API
Price: Free
Rating:5.0 / 5
EU GDPR Cookies Notification by Omega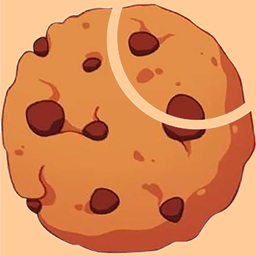 The EU GDPR Cookies Notification app is a useful app for the Shopify store owners who are looking for to help them solve the compliance with EU law in one click. The EU GDPR Cookies Notification app is one of the most powerful Shopify apps, with many outstanding features, shop owners can create their store on their own with customizable functions. The users can design the layouts which can impress the visitors at first sight. Moreover, the EU Cookies Notification will inform the customers that the stores are using the cookie. By the agreement of the customers with the terms, they can hide the cookie for 2 months. Especially, this app integrates with the EU Cookie Law. Finally, the customers can enjoy the benefits from the EU GDPR Cookies Notification app during going shopping.
Highlight features
Restrict minimum age
Provide two elaborate themes
Create the quality quality background
Integrate with Google Analytics and Google Ads
Support the display configurable scope
Price: Free
Rating:5.0 / 5
XOCookie ‑ EU Cookie & GDPR by Xopify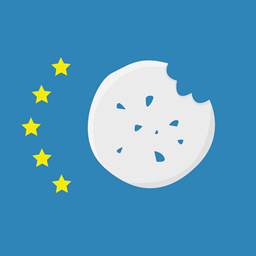 The Shopify marketplace is one of the most attractive markets for online traders. With millions of online shops, it is extremely competitive for store owners to succeed in this market. The XO-Cookie app is an effective solution for any online seller to empower their stores. With the simple Shopify cookie notification, this app allows the user to display the cookie banner to inform the visitors about this cookie in the store. Especially, the customers can choose to hide or not this banner by click button Accept & Close to agree with the given terms. There are 3 pre-setting cookies banner types for this app including Box Float, Sticky Bar or Float Bar, so the users can pick up the best option for their shops. Besides, it is easy for the users to set the link for the privacy policy. Last but not least, the XO-Cookie is fully customizable so the store owners can change the text and background color, button styles, etc.
Highlight features
Provide the stunning styles
Notify the customers by cookie banner
Create customizable privacy links
Support the responsive designs
Support the one-click installation
Price: Free
Rating:0.0 / 5
GDPR Compliant Banner by Architechpro oü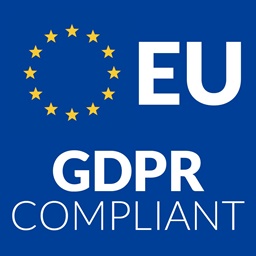 GDPR Compliant Banner app is one of the best apps for multiple purposed Shopify stores which need the regulation from the EU. This GDPR app is the responsive tool which helps perfectly show all the products images on different devices such as phones, computers, etc. Despite great data amount, it is easy for the users to transfer personal data. Moreover, the store owners can customize the colors, text styles to make the store have more outstanding performance compared to other competitors. In addition, this app protects the fundamental rights of customers with regard to the processing of personal data. Last but not least, by one-click installation, this app is totally user-friendly, the store owners can use it without coding.
Highlight features
Easy to transfer personal data with the EU
Provide multi-supported tools
Customize the color optimization
Integrate with different Shopify apps
Support to protect personal data of customers
Price: $0.99/month. 5-day free trial.
Rating:0.0 / 5
How AVADA.io ranks Shopify GDPR apps list
These above 11 GDPR apps for Shopify are ranked based on the following criterias:
The ratings on Shopify App store
The app's rank on search engines
The prices and features
The app provider's reputation
Social media metrics such as Facebook, Twitter and Google +
Reviews and assessment by AVADA.io
Top 11 Shopify GDPR Apps
Special thanks to all vendors which contributed the best 11 Shopify GDPR apps. We honestly recommend you to give every app above a try if possible. We create Shopify apps review series with the aim of helping Shopify online stores find the best GDPR for their website. All of the information on the review (including features, description, prices, and links) is collected from the vendor's website or their own published page/ selling channels.
The list of the 11 best Shopify GDPR apps is kept up-to-date on a regular basis by our team. Please feel free to reach us out if you have any questions related to this app review.
Don't see your app on the list? Wanna contribute more content to this review? Contact us
People also searched for
shopify gdpr apps

gdpr apps for shopify
top gdpr for shopify

top shopify gdpr apps