Top 9 Best Shopify Call Apps in 2023
9+ Best Shopify Call Apps from hundreds of the Call reviews in the market (Shopify Apps Store, Shopify Apps) as derived from AVADA Commerce Ranking which is using AVADA Commerce scores, rating reviews, search results, social metrics. The bellow reviews were picked manually by AVADA Commerce experts, if your app about Call does not include in the list, feel free to contact us. The best Call app collection is ranked and result in June 2023, the price from $0. You find free, paid Call apps or alternatives to Call also. The Top 50+ Shopify Free Apps for Every Store.
Quick Comparisons of the Best Shopify Call Apps
| # | App Name | Vendor | Pricing | Rating | Image | Action |
| --- | --- | --- | --- | --- | --- | --- |
| 1 | Raven Call Back | How Many Steps Inc. | Free plan available. Additional charges may apply. | 5.0/5 ⭐️ | | Get app! |
| 2 | Free Call | Free Call inc. | Free | 4.9/5 ⭐️ | | Get app! |
| 3 | Callgator Instant Calls | CallGator | From $49/month. 14-day free trial | 5.0/5 ⭐️ | | Get app! |
| 4 | EasyCall ‑ Phone Number & Call | StilyoApps | 14-day free trial. Additional charges may apply | 5.0/5 ⭐️ | | Get app! |
| 5 | Elfsight Click To Call | Elfsigth | $5.99/month. 7-day free trial | 4.3/5 ⭐️ | | Get app! |
| 6 | Social Caller ‑ RoarTheme | RoarTheme | Free | 5.0/5 ⭐️ | | Get app! |
| 7 | Call Center | Schecter & Co. | $250/month. 30-day free trial. External Charges may apply. | 4.0/5 ⭐️ | | Get app! |
| 8 | CallTrackingMetrics | Call Tracking Metrics LLC | Start from $0/month | 0.0/5 ⭐️ | | Get app! |
| 9 | Callback | Architechpro OÜ | $4.99/month. 5-day free trial. | 0.0/5 ⭐️ | | Get app! |
Top 9 Best Call Apps for Shopify stores:
Here is a list of 9 best Shopify Call apps:
Raven Call Back by How many steps inc.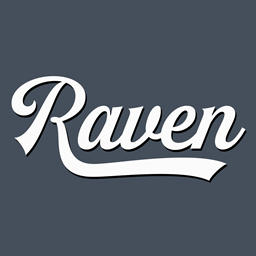 Raven Callback Request, which is developed by How Many Steps Inc., is a powerful tool that helps all Shopify eCommerce stores, especially small-scale stores, turn website visitors into qualified sales calls. With the addition of callback options, you can gain more trust and improve 1-on-1 customer relationships. All your customers have to do is provide their phone number in the callback widget and click the "call me back" button, then you and your team will be alerted to answer all the questions and close the sale. Also, customers can choose whether the replies are call, SMS, or WhatsApp message. Additionally, Raven Callback Request collects interested customers' phone numbers and keeps track of your phone conversion rate for future usage. On top of that, bold high converting call scripts are available to help you and your team start the conversation wisely. Do not hesitate to improve your service and get more sales with Raven Callback Request!
Highlight features
Notify your team to make a call to your customers
Store phone numbers of most interested customers
Allow customers to choose how the reply will be
Keep track of customer questions no matter where you are
Call scripts are available to help you and your team
Price: Free plan available. Additional charges may apply.
Rating:5.0 / 5
Free Call by Free call inc.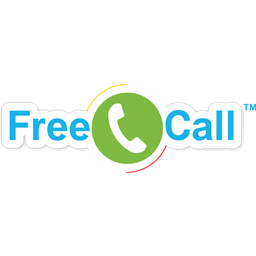 As any merchants, you already know that one of the easiest ways to help improve your service and sales are free calls. The app Free Call is here to help you with that by allowing your visitors to call you for free. With the app, you can get visitors or customers' calls to your phone and the app enables to opt for your availability if you are not available by setting the Do Not Disturb sections. In addition, the app lets your customers and visitors connect with you by message or phone and apply the call recording so you will never miss things. Additionally, Free Call app aims at keeping your customers to first get in touch with you and starting free call with you immediately from any part of the world.
Highlight features
Receive visitor's call immediately from any part of the world
Opt for users' availability if he is not available
Allow visitors or customers to connect with users by messages or phones
Perform call recording
Enable to keep customers in their browsers on users's site
Price: Free
Rating:4.9 / 5
Callgator Instant Calls by Callgator
CallGator ‑ Instant Calls appliance developed by CallGator connects interested website visitors and your available consultant instantly to gain more sales from your website visitors.
CallGator automatically calls your sales manager and the customer in a single line. With Scheduled calls, customers can order a callback for afterward. Moreover, CallGator widget operates even when you're resting in order not to neglect any customer. This program will automatically connect your customers with your sales supervisors when they get back to the office. CallGator helps Shopify customers to Control every engagement stage from the custom widget, to call type, to SMS follow-up. Also, if you forgot to write an info a customer, the call recording can solve the problems and inform you of the customer data. This widget activates successfully on all major platforms including mobile, tablet, and full screens and user-friendly. Due to CallGator-Instant Calls, you can gain precise analyzes and reports to learn about the effectiveness of your sales staff.
All in all, a 14-day trial will be a worthwhile chance for you to give CallGator a try and get benefits from it!
Highlight features
Connect website visitors and your sale manager automatically
Control every engagement stage with 24/7 lead gen included
Operate all time to allow to order a callback for afterward
Provide Call recording to write an info a customer
Make precise analyzes and reports to manage works
Price: From $49/month. 14-day free trial
Rating:5.0 / 5
EasyCall ‑ Phone Number & Call by Stilyoapps
With EasyCall, StilyoApps allows users to collect customer phone numbers and provide customer support over phone calls with just a single click.
EasyCall advanced web suggests a solution to allow customers to call without the need to pay for a phone number. This tool helps to connect If business owners probably provide instant voice support with EasyCall, their customers will be much satisfied with your services because they can save money spending on calling. EasyCall revolutionary call widget will allow customers to call you through a click to the widget center in order not to interrupt the purchase flow. Since EasyCall is a web-based solution, customers can now call you from everywhere around the globe, without worrying about unwanted charges. Moreover, EasyCall provided by StilyoApps on Shopify also features full functions needed including voicemail, call recording, video calls, visual IVR, advanced call analytics & reporting, etc.
Because of an average 30%-50% conversion rate of customers, I certainly this program will satisfy your customers by using free and instantly call center. A free 14-day trial will help you to benefit this app successfully.
Highlight features
Connect multiple devices & phone numbers to call widget
Require no need for a business phone number
Manage sales & customer support by the free web call button service
Help to make the free international calls with operating hours
Provide many optimal utilities added to the call widget
Price: 14-day free trial. Additional charges may apply
Rating:5.0 / 5
Elfsight Click To Call by Elfsigth
Elfsight Click To Call made it maximum easy to give you a phone call in one click or with the help of handy number demonstration in both mobile phone and desktop browser.
With this program, you can choose the left or right variant flexibly. Conveniently, you can choose the position and time of the widget to display on your website. In the call window, you can show or switch off several elements: upload a photo, texting with various font sizes and colors. Moreover, Elfsight Click to Call helps to take care of each customer con by a recording of every active user to collect your database of leads. In this way, you are allowed to receive more calls from users and turn more potential customers into actual ones.
Elfsight Click To Call developers offers Shopify users a 7-day trial to experience all these highlight functions. We are always available in the Customer Support team to hear from you!
Highlight features
Make a phone call instantly by a click to call button
Select the position of the widget on the page
Control the displaying of the widget
Showcase switchable elements of the call window
Collect databases of leads by recording active users
Price: $5.99/month. 7-day free trial
Rating:4.3 / 5
Social Caller ‑ RoarTheme by Roartheme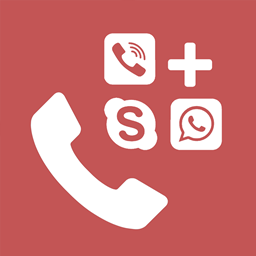 Social Caller ‑ RoarTheme, which is created by RoarTheme, is an effective tool for all Shopify stores to increase your inbound calls. Social Caller helps you to avoid missing out customers who have a great interest in your products but still have some doubts about the products. Providing small and well-designed buttons, Social Caller ‑ RoarTheme offers your customers a more direct way to communicate with your store. They can choose to call via social channels like WhatsApp, Skype, and Viber or to call directly, which means that customers can save both time and money in getting their question answered. On top of that, Social Caller ‑ RoarTheme provides several templates/effects for your business. Please also note that many customization options are available and you can customize it without any coding experience. Let's gain more trust from customers and avoid missing out customers with Social Caller ‑ RoarTheme!
Highlight features
Add small and nice buttons for inbound calls
Make a call using other social channels
Provide several templates/effects for your business
Support browsers that have a large number of users
Increase the inbound call rate of your store
Price: Free
Rating:5.0 / 5
Call Center by Schecter & co.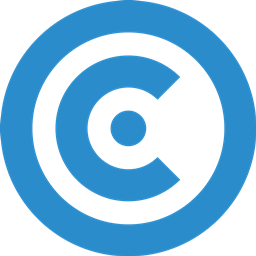 Call Center is a smart tool designed by Schecter to help e-stores deal with customers' feedback and requirements. Call Center brings to users a lot of advantages. First, the app offers the admins of online shops with rapid and controllable customer support by voice record. You can communicate with buyers by calling to them and send them voice messages. Besides, the app ensures to keep customers' personal phone number in confidence. Call Center is integrated with Shopify platform, hence any requests left by customers on both websites are sent to you. Second, the app allows managers and purchasers to access the homepage on any gadgets such as smartphones, tablets, and desktops. Regarding the management, admins can set communication schedule to answer posted questions in the order of time. Last but least, Call Center sets up the IVR system which helps you to deal with sending voice messages without interruption. You are offered a 30-day free trial, then you can upgrade your account into the enterprise which costs you $250 per month. Don't hesitate, customer support will become in handy thanks to Call Center.
Highlight features
Communicate with customers by voice record
Protect personal phone number's privacy
Deal with high-frequency questions
Offer quick and exact solutions to merchants
Set up the IVR system
Price: $250/month. 30-day free trial. External Charges may apply.
Rating:4.0 / 5
CallTrackingMetrics by Call tracking metrics llc
Call Tracking Metrics is an effective tool aiding e-shops in solving hundreds of questions coming from merchants. Call Tracking Metrics provides a lot of distinctive characteristics which allows your online stores fasten the speed of responding. First and foremost, Call Metrics aims to optimize the management by presenting order history of merchants. Looking at the order status, you can control the process of shipping products so that you actively send the notification to buyers about the status. Second, thanks to Sellco, you are able to keep track of orders' troubles. can manage the quality of customer support, whether your answers meet the demand of buyers or not. After that, you are likely to change the plan or sales staffs to raise the merchants' loyalty. The troubles are sent by SMS messages directly to customers' phones. You can type bulk text messages in a blink of eye. Last but not least, Call Tracking Metrics would maximize the chance of online advertising towards your internet-based store. You can also connect with IOS native, Android native, salesforce and Google adwords. Amazingly, the app is free to install. Don't hesitate downloading the app to upgrade your system.
Highlight features
Present order history of customers
Send notification to buyers with updated status
Keep track of orders' problems
Locate and track the customers' phone numbers
Optimize online advertising on homepage
Price: Start from $0/month
Rating:0.0 / 5
Callback by Architechpro oü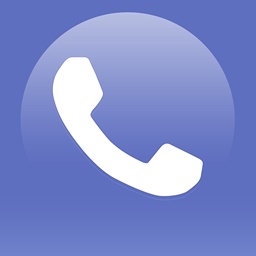 Callback, which is developed by Architechpro OÜ, is an effective tool for all Shopify stores, especially for small-scale stores, to grow your business with callback option. While your customers are browsing the website, a small, well-designed popup will be displayed in the Shopify store so your customers can send a callback request whenever they are uncertain about one product. You will receive email notification automatically every time a request is made. Moreover, the default pre-filled callback time is 1 hour, which means that you will have more time to collect the needed information and answer all the customer's questions when you call back. The Callback application is easy to configure with several options such as the banner's location, the color of the callback button and more. All in all, Callback is a great solution to improve your customer service and grow your business. Do not hesitate to install Callback for a 5-day free trial!
Highlight features
Gain customer trust with the callback option
Receive email notification for each callback request
Provide default pre-filled callback time of 1 hour
Display a well-designed popup in your Shopify store
Several customization options are available
Price: $4.99/month. 5-day free trial.
Rating:0.0 / 5
How AVADA.io ranks Shopify Call apps list
These above 9 Call apps for Shopify are ranked based on the following criterias:
The ratings on Shopify App store
The app's rank on search engines
The prices and features
The app provider's reputation
Social media metrics such as Facebook, Twitter and Google +
Reviews and assessment by AVADA.io
Top 9 Shopify Call Apps
Special thanks to all vendors which contributed the best 9 Shopify Call apps. We honestly recommend you to give every app above a try if possible. We create Shopify apps review series with the aim of helping Shopify online stores find the best Call for their website. All of the information on the review (including features, description, prices, and links) is collected from the vendor's website or their own published page/ selling channels.
The list of the 9 best Shopify Call apps is kept up-to-date on a regular basis by our team. Please feel free to reach us out if you have any questions related to this app review.
Don't see your app on the list? Wanna contribute more content to this review? Contact us
People also searched for
shopify call apps

call apps for shopify
top call for shopify

top shopify call apps