Shopify Age Verification Apps 2020
9+ Best Shopify Age Verification Apps from hundreds of the Age Verification reviews in the market (Shopify Apps Store, Shopify Apps) as derived from Avada Commerce Ranking which is using Avada Commerce scores, rating reviews, search results, social metrics. The bellow reviews were picked manually by Avada Commerce experts, if your app about Age Verification does not include in the list, feel free to contact us. The best Age Verification app collection is ranked and result in July 2020, the price from $0. You find free, paid Age Verification apps or alternatives to Age Verification also. The Top 50+ Shopify Free Apps for Every Store.
9 Best Age Verification Apps for Shopify
Here is a list of 9 best Shopify Age Verification apps:
Bouncer by Shoppad inc.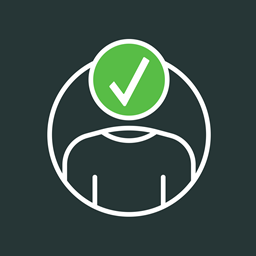 Do you want to ensure that your customers are qualified to buy certain goods like alcohol? Do you want to increase your brand awareness in customers' minds? These questions are solved with Bouncer, a new tool for internet-based stores to bring the security to a new level. Bouncer assists you in running the website under legal compliance. Policies and regulations are suggested to you and you can display your terms to visitors. Besides, you can customize the look and feel of the screen. Admins are able to change the font or background to match with your brand. The app also enables merchants to verify their accounts by inserting birthday and Facebook. Thanks to connecting to Facebook, you are highly likely to promote your items on social media. Moreover, admins can run the app on any technical gadgets such as desktops, tablets, and mobile phones. After a 30-day free trial, you pay $4.99 per month to use the app legally.
Highlight features
Run the website under legal compliance
Customize the look and feel of the screen
Verify customers via birthday and Facebook
Properly compatible on all devices
Offer support from Monday to Friday
Price: $4.99/month. 30-day free trial.
Rating: 78 - 4.8 / 5
Age Check by Lifter apps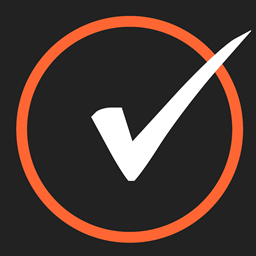 You are selling alcohol, tobacco and other age-restricted items and you would like to have an app that can help you to limit the number of qualified purchasers. The solution stays in one app that is Age Check. Age Check will ensure that you are selling products to right and qualified to visitors. First, age verification is displayed right after buyers visit your website. Age checker would make an impression that you are doing the right things for both customers and your company. Second, the app can create a professional and beautiful age checker. Admins are able to adjust font, text, color, and background to match your brand. Last but not least, purchasers will never be fear of language barrier. Furthermore, Age Check can run on any technical gadgets such as desktop, mobile, and tablet. After a 7-day free trial, you pay $4.95 per month to use the app legally.
Highlight features
Adjust the design of text, color and background
Verify customers' ages on the first page
Properly compatible on all devices
Get rid of language barrier
Add CSS to your theme
Price: $4.95/month. 7-day free trial.
Rating: 47 - 4.9 / 5
Age Verifier by Metizsoft solutions pvt ltd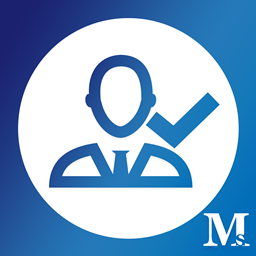 The Shopify store owners which sell restricted products such as alcohol, tobacco, cigarettes are looking for the tool to solve with under-aged visitors. Developed by the Metizsoft Solutions Pvt Ltd, this Age Verifier app can help the shop owners to verify the customer age before making transactions. In addition, the store owners can easily verify the ages of customers by Birthdate. This app allows the sellers to customize the minimum age for each product. Especially, it enables tracking the records of visitors based on the number of days specified. Moreover, the Pop-up window is customizable with different sizes and colors. Besides, the users can add more background images and logo or URL to increase the conversion rate for the shops. Last but not least, without any codes, this app is easy to use and install with one click.
Highlight features
Provide the URL linked to exiting button
Easy to import/export page to re-use
Create the quality content with multiple tools such as custom code editor, icons, etc
Add the Headline and Sub-headline
Support to modify Pop-up width, color
Price: $2.99/month. 7-day free trial.
Rating: 28 - 4.6 / 5
Modern Age Verifier by Oneletter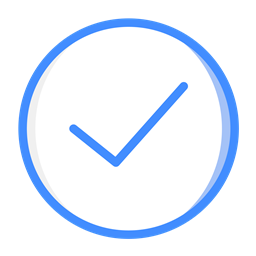 Age Verification plays an important role in online selling restricted products. The Shopify store owners always want to have a tool that helps them to manage the under-aged customers. This Modern Age Verifier app is a definitely amazing app that is extremely useful to identify the customer's age. By birthday or self-certification of the visitors, it is easy for the Modern Age Verifier app to identify the age of him. Moreover, this app also allows the customers to add their own logos, customize the quality background photos from available library or upload by themselves. It is easy to choose the minimum age for each product. Besides, it is possible for the store owners to track the customer's transaction after checkout. Finally, all products in the Shopify stores will be displayed the best performance with the responsive feature.
Highlight features
Restrict minimum age
Provide two elaborate themes
Create the quality quality background
Integrate with Google Analytics and Google Ads
Support the display configurable scope
Price: $3.99/month. 7-day free trial.
Rating: 21 - 5.0 / 5
Age Verify ‑ Age checkify by Zooomyapps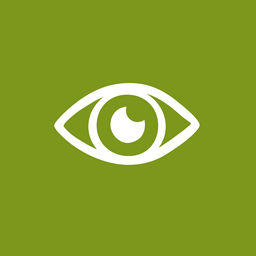 Age Checkify ‑ Age Verify, which is published by Zooomyapps, is an effective tool for all eCommerce to deter the restricted age or underage users. Age Checkify ‑ Age Verify supports you in hiding age-restricted product sales to restricted users under a defined age. Providing a flexible age limit settings, this app makes sure that you can manage the restricted content for underage visitors easily. Also, the age-verification popup is fully responsive, which means that the age-verification popup displays perfectly on all available screens. Additionally, Age Checkify ‑ Age Verify requires no advanced technical knowledge so you will have a comfortable time in customizing the popup to fit your current theme completely. Please also note that Age Checkify ‑ Age Verify include the option to link any URL to Exit/Submit button. Get Age Checkify ‑ Age Verify to your website now and improve your service with us!
Highlight features
Flexible age limit settings are available
Customize the layout of the age-verification popup
Link any available URL to Exit/Submit button
Work perfectly on all modern devices
Whether to enable or disable the app is up to you
Price: Free
Rating: 9 - 4.9 / 5
EVS Age Verification by Electronic verification systems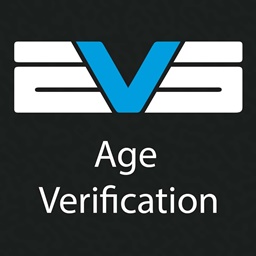 EVS Age Verification, which is created by Electronic Verification Systems, is a powerful assistant for all Shopify eCommerce that have age-restricted products. For some age-restricted products such as tobacco, e-cigarettes, wine, and spirits, EVS Age Verification helps online retailers to verify customers who are of legal age to purchase. With the help of IdentiFraud Consumer+, the app will perform an IdentiFraud Consumer+ transaction for every time a customer's first order is made. Additionally, tags for verified customers and tags for unverified customer's order can be added to help you control your business better. For orders of customer that could not be verified, they will be tagged as needing manual verification and the verification process is performed in the background. Therefore, this wonderful feature helps you maintain compliance without creating any interruption in the checkout process for your customers. Let's get this wonderful app for free and improve your eCommerce with EVS Age Verification!
Highlight features
Eliminate age-restricted products for underage visitors
Add date of birth field to the registration form
Provide help from IdentiFraud Consumer+
Add a tag for each verified customers
Tag unverified customer's order as needing manual verification
Price: Free
Rating: 4 - 3.5 / 5
Age Verifier by Omega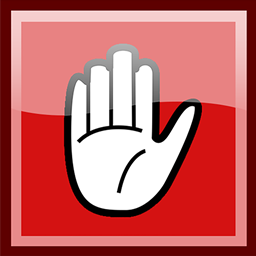 Age Verifier, which is created and published by Omega team, is a helpful tool for all Shopify eCommerce stores that have age-restricted product. With a great looking website age verification, Age Verifier ensures that all underage customers will not be able to access the unsuitable product for their age by sending requests for age verification. The app also helps you to realize which customers that have been verified in the past. Additionally, you can easily set the minimum age and the product range that are suitable for that age. Moreover, we provide 2 different types of request to verify the visitor's age which are the request to input their birthday or the request to confirm enough age. Please also note that Age Verifier is highly customizable and 100% mobile friendly. With free and fast support, we will help you with any problems within 24 hours on working days to ensure your satisfaction using our app. Let's install Age Verifier now for a 14-day free trial!
Highlight features
Send request for age verification automatically
Remember whether the customer's age is verified or not
Set the minimum age and reachable product range
Provide 2 different types of request for visitors
All items on the form are customizable
Price: $2.99/month. 14-day free trial.
Rating: 1 - 2.0 / 5
Age Verifier by OTG by Open think group, inc.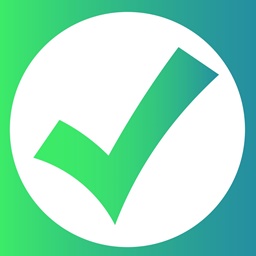 Age Verifier by OTG, with is developed by Open Think Group, Inc., is a great assistant for all Shopify eCommerce of age-restricted products like alcohol, wine, tobacco, e-cigs, or vaping products…. Requiring no coding experience, Age Verifier by OTG provides support for adding the age verification popup to make sure that only customers of legal age can access your products. You can easily define a minimum age (18-21+), create an Enter/Do Not Enter or 18+/Not 18 or use the Date of Birth option. Additionally, this app is highly customizable. Users of Age Verifier by OTG are allowed to set cookie expiration hours and change the headline and message box using your own text. On top of that, the built-in "Preview" will show you exactly how the popup will look before all changes are done. Please also note that the age verification is fully responsive so it will display perfectly on any available screens. Make sure that your customer's age is verified with Age Verifier by OTG!
Highlight features
Display perfectly on all available devices
Allow users to define the minimum age
Link any URL to the Exit button
Headline and message box are customizable
Allow customizing all of the text and buttons
Price: $2.99/month. 7-day free trial.
Rating: 1 - 5.0 / 5
Shopper Age Check by Datadivers inc.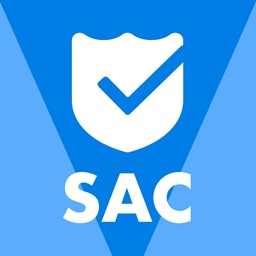 Shopper Age Check, which is published by DataDivers Inc., is a perfect tool for all Shopify eCommerce of e-cig, vape, tobacco-related products. In order to meet FDA's requirements for age-restricted products, Shopper Age Check integrates age verification into your checkout process and verifies customers' age within seconds. As your customers head to the checkout process, they will be asked to provide information about the first and last name, date of birth, address which will be sent to our age verification data partner immediately. Providing that the information given by your customers meets all the requirements by FDA, it will be automatically filled in the shipping information at the checkout page so as to save time for your customers. On the other hand, if that information is unable to be verified, a request for a government-issued ID will be made to make sure that the customer is of legal age. Then, the content of the uploaded ID will be analyzed to verify the customer's age. We provide this wonderful tool for free, so get it now with just one click!
Highlight features
Prompt customers for age verification's information
Use age verification's information for shipping information
Automatically ask for government issued ID if necessary
Allow users to take ID pictures using any available devices
Verify customer's age by analyzing uploaded ID
Price: Start from $0/month
Rating: - 0.0 / 5
How Avada.io ranks Shopify Age Verification apps list
These above 9 Age Verification apps for Shopify are ranked based on the following criterias:
The ratings on Shopify App store
The app's rank on search engines
The prices and features
The app provider's reputation
Social media metrics such as Facebook, Twitter and Google +
Reviews and assessment by Avada.io
Top 9 Shopify Age Verification Apps
Special thanks to all vendors which contributed the best 9 Shopify Age Verification apps. We honestly recommend you to give every app above a try if possible. We create Shopify apps review series with the aim of helping Shopify online stores find the best Age Verification for their website. All of the information on the review (including features, description, prices, and links) is collected from the vendor's website or their own published page/ selling channels.
The list of the 9 best Shopify Age Verification apps is kept up-to-date on a regular basis by our team. Please feel free to reach us out if you have any questions related to this app review.
Don't see your app on the list? Wanna contribute more content to this review? Contact us
Comments for Age Verification
---
---
People also searched for
shopify age verification apps

age verification apps for shopify
top age verification for shopify

top shopify age verification apps