Shopify Store Protector Apps 2020
9+ Best Shopify Store Protector Apps from hundreds of the Store Protector reviews in the market (Shopify Apps Store, Shopify Apps) as derived from Avada Commerce Ranking which is using Avada Commerce scores, rating reviews, search results, social metrics. The bellow reviews were picked manually by Avada Commerce experts, if your app about Store Protector does not include in the list, feel free to contact us. The best Store Protector app collection is ranked and result in July 2020, the price from $0. You find free, paid Store Protector apps or alternatives to Store Protector also. The Top 50+ Shopify Free Apps for Every Store.
9 Best Store Protector Apps for Shopify
Here is a list of 9 best Shopify Store Protector apps:
Vault ‑ Content Protection by Electric apps
Vault ‑ Content Protection, which is by Electric Apps, is one of the best protectors for your site to disable copy-paste, protect images, log legal notices and more.
First of all, Vault ‑ Content Protection creates the function of preventing dragging and dropping to save images keyboard shortcuts and right clicks on the client that will mitigate the risk of threatening image. In detail, who wants to copy your site content consisting of your competitors will not do this kind of thing anymore because this app counters blatant text theft and protect your written work. Moreover, personalizing different purposes of your clients, Vault also creates different fitting protections through desktop or mobile supports. Further, theaters can not copy your prohibited shortcuts/activity by a custom alert to log a custom legal notice. To upgrade your security and improve the protections, this app will update immediately to installation.
Vault is perfect for your content and makes sure that your site is unique. So installing right now to experience more.
Highlight features
Prevent dragging and dropping to save images
Counter blatant text theft and protect your written work
Fit with different protections for different clients
Mechanically log your custom legal copyright
Update immediately to installation
Price: Free
Rating: 82 - 4.9 / 5
NoFraud Fraud Protection by Nofraud fraud prevention
NoFraud Fraud Protection, which is by NoFraud Fraud Prevention team, is one of the apps that can support you in preventing fraud chargebacks and accept more orders.
Firstly, being one of the highest-rated fraud prevention apps in the Shopify app store, the point making this app stand out is NoFraud will compensate you for the full chargeback amount with the minimum volume requirement. In detail, your store is allowed to pick to include or exclude non-credit card transactions (Paypal, Amazon Pay) that makes the flexibility when your customers order on the screen. Also, your company can keep your customers buying and returning after purchasing your products by managing your customers' whitelist and blacklist. Moreover, optimizing your consumers' processing of using by NoFraud's review settings can make your company easier to bring effective strategy. This app also provides in-house experts, uses different real-time decisions for each transaction to prevent fraud. You are able to call of fraud orders before 3rd party order fulfillment company processes orders.
So you can buy use the trial version in 14 days to experience this tool. This will support you in changing your site.
Highlight features
Decrease overhead costs of an in-house fraud prevention solution
Increase revenue with support of Cardholder Verification
Use different real-time decisions for each transaction
Provide in-house experts
Able to call of fraud orders before orders are processed
Price: Free to install. Additional charges may apply
Rating: 81 - 4.9 / 5
Shop Protector by Human presence technology
Shop Protector, which is created by Human Presence Technology, is one of the most important discoveries protecting your store, your customers and your investment.
With Shop Protector, fake account creation and potentially fraudulent activity will be threatened and ignored by web security experts. In detail, this app functions in smooth steps to connect your Shopify site to analyze and protect your store in real-time so that you are able to mitigate malevolent activities. Moreover, this app allows you to use a smart learning algorithm to export the demands of extra CAPTCHAs or other invasive user tests. The bots from filling out forms also are interdicted which annoys your site visitors. This means that your customers are more likely to experience better products and that leads to an increase in your sales. Last but not least, Human Presence Technology also provides a complimentary Human Presence account to increase the security of your website.
To advance the protection and profession of your site, installing this app is perfect to boo your revenue.
Highlight features
Eliminate fake account creation
Research in real-time to deal with fraud and spam
Use a smart learning algorithm
Interdict bots from filling out forms
Provide a complimentary Human Presence account
Price: From $4.99/month. 14-day free trial. Additional charges may apply
Rating: 54 - 4.4 / 5
Easy Country Blocker by Zendapps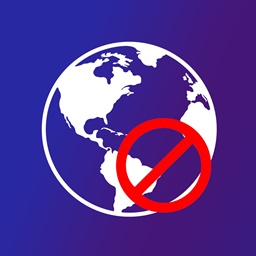 Easy Country Blocker, which is released by the ZendApps team, is an important tool for all Shopify e-commerce administrators to redirect or block unexpected visitors approaching your store. With Easy Country Blocker, you are enabled to block or redirect some specific countries, unwanted users, and IP range. We serve you with many user-friendly settings so you can easily customize it in your own way. There are various features for you to include the restricted countries and add the IP range in the blocklist. As a result, you can make sure that your store will be 100% secured and protected from fraud!
Highlight features
Make your store visible only for selected countries
Prevent fraud/unwanted visitors from creating orders
Save the server time by redirecting blocked visitors
Provide multiple redirection and restriction options
Customization for contact information settings is available
Price: $4.99/month. 10-day free trial.
Rating: 24 - 4.0 / 5
Shop Secure by Eggflow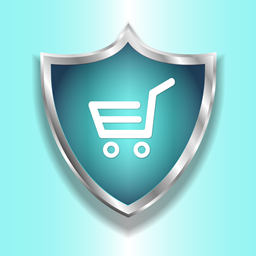 Do you want to create a strong security system for your online stores? Do you want to avoid cybercrime? All solutions stay in one app that is Shop Secure by Eggflow. Shop Secure will help your online stores to have a firm position in e-commerce area. The procedure for installing the app takes you little effort, just click download and wait a few minutes and you can use the app immediately. There are a lot of benefits when using EZ Importer. First, the app enables you to block suspected visitors from certain countries. If these visitors would like to shop around your store, the app will generate passwords and send to their emails to let them enter. Second, the GDPR consent banner is created quickly. The banner asks for shoppers' allowance before using their cookies. Finally, Shop Secure would gather customers' personal information to create a pool of database including IP address, country, device, number of the visit and so on. You are offered two packages: free plan (free) and premium plan ($9 per month).
Highlight features
Block visitors from certain countries
Create a GDPR consent banner
Turn on disable right-click keyboard
Provide passwords to blocked visitors
Insert IP address of all buyers
Price: Start from $0/month
Rating: 20 - 4.3 / 5
Fraud Scanner by 10x apps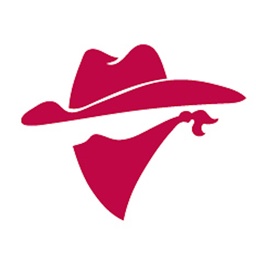 There are many risks in trading online, and Shopify store owners cannot ensure one hundred percent whether all the transactions will be successful. Therefore, the online sellers should have a powerful app that helps their stores minimize High Risk of fraud of order. The Fraud Scanner app is an effective tool is what all shop owners want. By the automatic scanner feature, this app can save a lot of time of admins to review and cancel fraudulent orders. Moreover, the Fraud Scanner app allows the users to analyze the high-risk customers so they can retarget the marketing strategies to optimize the profit. Especially, it is straightforward for the store owners to activate this app and automatically install with one click on the dashboard.
Highlight features
Reduce the risk of Fraud by avoiding the scammers
Stop chargebacks
Activate the dashboard orders
Cancel orders marked High Risk of Fraud automatically
Price: Start from $0/month
Rating: 16 - 5.0 / 5
NS8 Protect by Ns8 inc.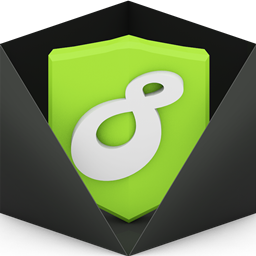 NS8 Protect, which is released by the NS8 Inc. team, is an important tool for all Shopify e-commerce administrators to protect your store from order fraud, poor performance, and advertising fraud. With NS8 Protect, you are enabled to identify bots and other malicious activity by letting NS8 Protect employ industry-leading techniques in behavioral analytics, global monitoring, and real-time user scoring. By doing so, you can fight against 3 issues: poor performance, advertising fraud, and order fraud. Install the app today to explore many more benefits!
Highlight features
Support in gaining more traffic to your storefront
Optimize your ad budget and labor
Minimize the risk created by order fraud
Display high-risk and potentially fraudulent traffic for better results
Warn your and your staff about both potential and actual problems
Price: From $29.95/month. 30-day free trial. Additional charges may apply.
Rating: 12 - 5.0 / 5
IP Log by Oriontec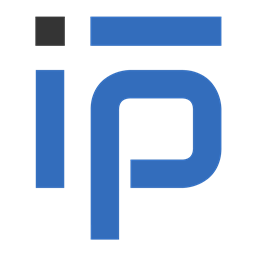 IP Log, which is released by the Oriontec team, is an important tool for all Shopify e-commerce administrators to log every visitor's IP address. With IP Log, you are enabled to have control over all IP addresses visiting your store by collecting IP addresses and related information such as Date and Time of visit, Browser, Location, and even Device. By checking IP addresses of suspicious orders, you can easily make the right decision. Let's search thru a huge quantity of IP addresses to how often an IP visited your website and decide what IP you should block!
Highlight features
Monitor all customer IP addresses
Receive information associated with each IP address
Automatically detect bots, crawlers, competitors
Support you in finding suspicious orders and odd behavior
Allow creating profile from known IPs
Price: $10/month. 10-day free trial. Additional charges may apply.
Rating: 4 - 5.0 / 5
Protected‑Shops‑AGB by Protected shops gmbh
Protected‑Shops‑AGB, which is released by the Protected Shops GmbH team, is an important tool for all Shopify e-commerce administrators to generate individual terms and conditions for your online shop. With Protected‑Shops‑AGB, you are enabled to be provided with an online service for creation of legal texts such as Terms & Conditions, Privacy policy, and many more. We make sure that they will all be updated automatically and protected from legal proceedings. The survey always considers the details and different rules in separate countries, logistic providers, tracking solutions, payment methods, social networks. Then, it will release the legal texts suitable for each online business. Let's give it a try with only one click to install!
Highlight features
Generate the legal texts according to each country's characteristics
Keep your store up to date with new laws or court decisions
Protect online traders against legal proceedings and their costs
Legal texts are available for 5 main countries
Require the ability to read and understand in German to use the app
Price: $9.99/month
Rating: - 0.0 / 5
How Avada.io ranks Shopify Store Protector apps list
These above 9 Store Protector apps for Shopify are ranked based on the following criterias:
The ratings on Shopify App store
The app's rank on search engines
The prices and features
The app provider's reputation
Social media metrics such as Facebook, Twitter and Google +
Reviews and assessment by Avada.io
Top 9 Shopify Store Protector Apps
Special thanks to all vendors which contributed the best 9 Shopify Store Protector apps. We honestly recommend you to give every app above a try if possible. We create Shopify apps review series with the aim of helping Shopify online stores find the best Store Protector for their website. All of the information on the review (including features, description, prices, and links) is collected from the vendor's website or their own published page/ selling channels.
The list of the 9 best Shopify Store Protector apps is kept up-to-date on a regular basis by our team. Please feel free to reach us out if you have any questions related to this app review.
Don't see your app on the list? Wanna contribute more content to this review? Contact us
Comments for Store Protector
---
---
People also searched for
shopify store protector apps

store protector apps for shopify
top store protector for shopify

top shopify store protector apps