Shopify RMA Apps 2020
11+ Best Shopify RMA Apps from hundreds of the RMA reviews in the market (Shopify Apps Store, Shopify Apps) as derived from Avada Commerce Ranking which is using Avada Commerce scores, rating reviews, search results, social metrics. The bellow reviews were picked manually by Avada Commerce experts, if your app about RMA does not include in the list, feel free to contact us. The best RMA app collection is ranked and result in July 2020, the price from $0. You find free, paid RMA apps or alternatives to RMA also. The Top 50+ Shopify Free Apps for Every Store.
11 Best RMA Apps for Shopify
Here is a list of 11 best Shopify RMA apps:
AfterShip Returns Center by Aftership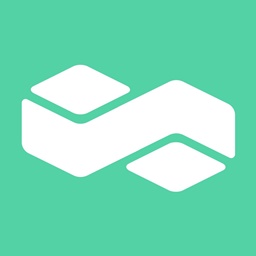 Creating a satisfied post-purchase experience and increase the number of repurchases is always the mission of any businesses. AfterShip Return Center will be a suitable option for internet-based stores to optimize marketing and increase the profit. AfterShip provides a lot of great features. First, the app helps customers confirm their return requests in a few clicks without sending emails. You don't need to make a returning form but set a few choices so that you can control the number of returned items. Besides, solutions are recommended to clarify the return procedure such as refund to the original payment method, return to store credit and exchange. Last but not least, automation rules are equipped with a view to reducing the risk of return. The 14-day free trial is available and after that, you can choose one out of four packages: starter (free to install), essential ($9 per month), growth ($29 per month) and pro ($99 per month).
Highlight features
Confirm return requests without email
Establish automated notifications
Ensure exchange and refund in a timely manner
Manage the number of returns via a portal system
Provide prepaid shipping labels
Price: Free plan available. 14-day free trial. Additional charges may apply.
Rating: 837 - 4.7 / 5
Bold Returns by Bold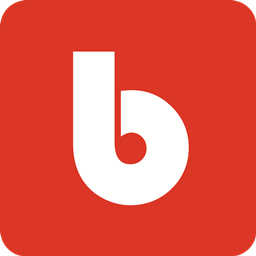 It is true that there are a lot of ways to improve the quality of the marketing campaign in which maximizing customer support and shipping worth considering. Therefore, Bold Return is designed with a view to upgrading your companies' return procedure. Bold helps enterprises implement reimburse effectively and offer automation platform by establishing a lot of distinctive features. The app allows managers of businesses to create a time-saving return system by setting clear regulations. Some rules are the length of time in which customers can pay products back, for instance, buyers are not allowed to give t-shirts back after 30 days of purchase. In addition, Bold assists in customizing the languages and updating consistently the status of the return. Because Bold tries to reach more international customers, setting a wide range of languages is a great way to create a convenient experience. Another interesting thing is that the app can generate shipping labels with UPS so that customers don't need to step out of their home but still give the refund. It is offered $19.99 per month to use the full app. So, use the app now!
Highlight features
Create a time-saving return process
Offer an approachable portal to track the returns
Provide the transparent return policy
Customize the interface in languages, status
Generate shipping labels with UPS
Price: $19.99/month. 30-day free trial.
Rating: 118 - 4.3 / 5
Return Magic by Alveo.io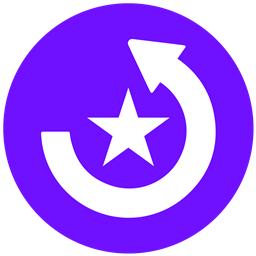 Post-purchase experience is important to keep customers comeback and creates a positive word-of-mouth advertising. Return Magic would become online stores' friends to assist in increasing the quality of the marketing campaign and capturing more buyers. First, Return Magic offers automatically brand portal. It means that stores' admins create breaded return portal regradings to color, text, and CSS. Besides, the app equips with e-translators and support a lot of foreign languages to allow customers worldwide to experience the best service. Second, the app also provides a lot of choices for merchants to choose their favorite ways of receiving refunds namely original payment method, gift card refunds and exchanges for ultimate convenience. Last but not least, Return Magic are able to link with several prestigious order and shipping systems such as Shipstation, Easypost, Shippo, Canada Post and so on. These partners will help your stores to boost the procedure of delivering refunds to your purchasers, hence they would feel more satisfied with your service. Within a 30-day free trial, you can experience the wonderfulness of the app, then you pay $10 per month to use the app permanently.
Highlight features
Create automatically brand portal
Generate cash and free gift for refunds
Be available with labels from over 50 carriers worldwide
Enhance analytics and rules engine
Connect with several order and shipping systems
Price: $10/month. 30-day free trial. Additional charges may apply.
Rating: 92 - 4.6 / 5
Point of Sale by Shopify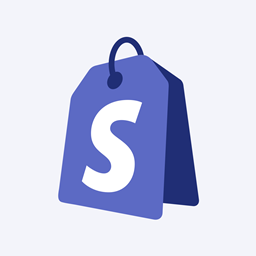 Trade marketing is important today, therefore, displaying products on the website is a key factor to provoke customers to buy their products. Point of sale by Shopify gets high trust among a lot of online businesses and offers customers with many distinctive features. First, you can send emails or newsletter to customers. These emails will provide the latest information about discounts or sale-off season and return regulations. Besides, Shopify POS also add extra taxes automatically based on the merchants' location. Second, to capture more visitors, the app enables buyers to pay their bills under a lot of cards like Visa, MasterCard, Discover, American Express, Apple Pay and Android Pay. Moreover, you can have a profound analysis based on the sale reports so that admins can change the marketing campaign in time. Third, thanks to Shopify POS, your system will be safer and have stronger security. Amazingly, the app is free to install so, why don't you download the app right now?
Highlight features
Be available on iPad, iPhone and Android service
Trade goods from anywhere
Keep track of and update customers' orders with Shopify
Provide email to confirm the payment
Increase the security via PINs
Price: Start from $0/month
Rating: 66 - 3.2 / 5
FreshCredit by Bytestand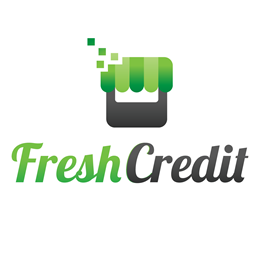 Order-return and customer support always play an important role in capturing customers' attention and making an impression. FreshCredit is a great choice for those who want to create a satisfied post-purchase experience. With the app, you are able to simplify the procedure of checking return. Users can have a magnificent experience when using directly the app's distinctive features. First, FreshCredit provides coupons, additional points and discounts with the eligible time to use. Thanks to these incentives, customers may not think about the return the items. Second, the app follows the checkout procedure and update automatically merchants' store credits. Third, the app is also available to check order, shipping or return confirmation via Amazon FBA. FreshCredit offers a 7-day free trial and three packages to fit with your business's size: up to 5K customers ($10 per month), 20k customers ($25 per month) and 50k customers ($40 per month).
Highlight features
Assure discounts not to block customer checkout
Produce balance for customers credit
Follow the checkout process
Update customers' spending automatically
Automate orders through Amazon FBA
Price: From $10/month. 7-day free trial. Additional charges may apply.
Rating: 33 - 3.8 / 5
Indian Logistics Services by Softpulse infotech
Indian Logistics Service is an effective tool aiding e-shops in optimizing order-shipping procedure and customer support. Indian Logistics provides a lot of distinctive characteristics which allows your online stores to improve the customers' post-purchase experience. First and foremost, Indian Logistics aims to optimize customers' satisfaction by connecting with a lot of prestigious online shipping apps such as Delivehry, FedEx, Bluedart, Aramex & Ecom Express. Any requests are sent to conversation boxes and admins can figure out the proper solutions and give returns or other possible options in time. Second, thanks to Indian Logistics, you can manage the number of returns via reports. Looking at that reports, store's managers can understand the quality of their current products, hence they can give options to improve the quality. The most special characteristic of the app is that the app generates AWB numbers in a mass quantity and then the shipping process would be much easier. The app offers a 7-day free trial, after that, you have to choose one in three packages: little ($9.99 per month), basic ($14.99 per month) and pro ($19.99 per month).
Highlight features
Offer the speedy logistics service
Print packing slips and order invoice with GST
Upload information automatically with aAWB
Keep track of the number of returns
Schedule specific shipping date
Price: From $9.99/month. 7-day free trial.
Rating: 30 - 4.6 / 5
Returns Management System by Spice gems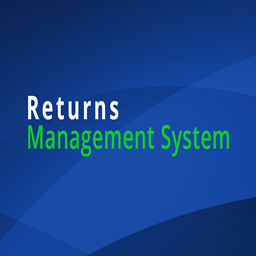 Return Management System is invented with a view to supporting internet-based shops to launch customer support system effectively. The app provides a lot of great tools allowing users to have an amazing experience. First, the admins of the store can all buyers to return a lot of items at one time. Purchasers can add items to the shopping carts, then if they are not satisfied with some of the added items, merchants can change to alter products immediately. If customers are bought and paid the products, they are allowed to return items as well. Second, the app is available for the graphic report of the number of returns. Looking at the graphics, the store's admin can have an insight about the proportion that products are paid back. Besides, options for return reasons are offered so that managers can understand and fix the mistakes. Furthermore, Return Management System just applies for domestic returns, in terms of international customers, the return is not allowed. To use the full package of the app, spend $19.99 per month then you can make your website more professional.
Highlight features
Allow buyers to return a lot of items at one time
Manage the report of reimbursed products
Provide prepaid shipping labels
Collect customer return reasons
Prevent international returns
Price: $19.99/month. 30-day free trial.
Rating: 28 - 4.7 / 5
Returnly Returns & Exchanges by Returnly technologies, inc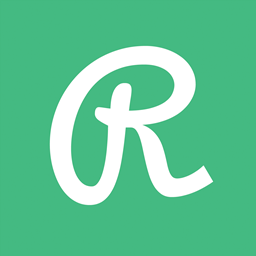 Online marketing is more successful when your internet-based stores capture more customers' interest and maintain the high number of repurchase. First, Returnly improves the quality of your email marketing system. The app establishes schedule product return operation. Merchants can choose a specific date to receive the refunds. Moreover, end-to-end return management is available to control your store's logistics information. Second, a customer is able to exchange goods in an easier method. The app provides self-service return system so that buyers don't need to wait to confirm their returns, they can do these steps on their own. Third, the app integrates with other software which is frequently used in the U.S and Canada. These regions have the high-end technological level, hence Returnly also meets all demands of technological issues. The app offers a 7-day free trial, and after that, you can choose the suitable package: ACE ($59 per month) and business ($149 per month). Why don't use the app right now?
Highlight features
Schedule product returns operations
Offer self-service return system
Allow buyers to exchange goods in a easier method
Be available in the U.S and Canada
Use Robust Analytics
Price: From $9/month. 7-day free trial. Additional charges may apply.
Rating: 26 - 3.7 / 5
Exchange It by Approachable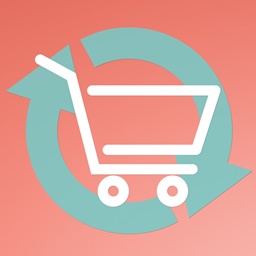 Would you like to display a simple return process for your visitors? Do you want to attract more customers? Exchange it is a great option for business wishing to improve order and return function as well as bring the comfort to customers. The app provides a lot of amazing features. First of all, Exchange it allows purchasers to exchange directly which is based on the available information. It means that buyers can alter their items in their shopping cart so, they don't need to wait for a longer procedure to return the purchased products. Second, the app allows creating discounts for the amount of paid items. The function would offer to customers with another choice instead of returning the products. Therefore, the risk of returned products will be reduced. Last but not least, Exchange it lets customers send items to other merchants for exchange to another product. Within 7 days of free trials, you can experience the wonderfulness of the app, then pay $9.99 per month to use permanently.
Highlight features
Allow directly to exchange orders
Offer an effortless procedure of approving a return
Issue discount for the amount of paid items
Establish a simple interface
Allow customers to send items to other merchants
Price: $9.99/month. 7-day free trial.
Rating: 15 - 4.6 / 5
Clicksit Return Center by Clicksit app limited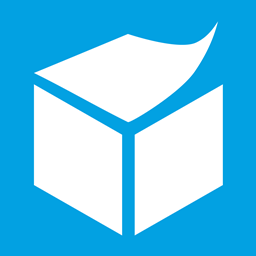 Clicksit Return Center is developed by clicksit app limited which is a company specializing in website creation and store improvement so, the app is ranked highly in businesses' trust in creating chances to increase the profit and enhancing customer's satisfaction. Clicksit Return provides online stores with amazing features. First, the app establishes the CollectPlus foundation which helps to set transparent regulations. Thanks to the regulation, your businesses can establish the standard of accepting the returned goods or else you will be in a mess. Second, admins of the shop can control the returns whether they are come to hand of purchasers or not via the confirmation emails. Besides, in the email, you can ensure that buyers' bills don't include the additional charge, hence customers would trust in your stores. Third, the app is easy to install. It requires no code input, hence spend a few minutes, you can use the app. Amazingly, clicksit return center is absolutely free. With a free app, you can generate much more profit, why don't use the app right now?
Highlight features
Assure no additional charge for returned goods
Offer clear return policies
Provide CollectPlus returns
Control the number of returns
Send emails to get customers' confirm about the return
Price: Start from $0/month
Rating: 8 - 5.0 / 5
Loop Returns + Exchanges by Loop
Would you like to improve the quality of ordering and shipping for your online stores? Would you like to keep customers coming back? Loop returned is the answer. The app is the latest product designed by Loop focusing on customer support and orders and shipping. Basically, the app would offer typical features of an app for importing and adding products like connecting with well-known apps like USPS, FedEx, UPS, DHLand Easypost. On this version, Loop returned is equipped with distinctive characteristics. The app offers complete return automation, which means that customers are able to confirm returns and receive a refund within a few days. This feature is supported by Loop Admin Panel. Besides, Loop returned also suggests another product for exchange. Thanks to this function, your online store would reduce the loss. Some newly added functions are gift cards, customizable return reasons, adjustable handling fee and so on. Loop returned is available within 14 days, then you pay $99 per month to have the right to use it legally.
Highlight features
Provide smooth exchange procedure
Update automatically returned product information
Recommend clear rules for item exchange
Offer attractive incentives for customers
Improve the speed of item delivery
Price: $99/month. 14-day free trial. Additional charges may apply.
Rating: - 0.0 / 5
How Avada.io ranks Shopify RMA apps list
These above 11 RMA apps for Shopify are ranked based on the following criterias:
The ratings on Shopify App store
The app's rank on search engines
The prices and features
The app provider's reputation
Social media metrics such as Facebook, Twitter and Google +
Reviews and assessment by Avada.io
Top 11 Shopify RMA Apps
Special thanks to all vendors which contributed the best 11 Shopify RMA apps. We honestly recommend you to give every app above a try if possible. We create Shopify apps review series with the aim of helping Shopify online stores find the best RMA for their website. All of the information on the review (including features, description, prices, and links) is collected from the vendor's website or their own published page/ selling channels.
The list of the 11 best Shopify RMA apps is kept up-to-date on a regular basis by our team. Please feel free to reach us out if you have any questions related to this app review.
Don't see your app on the list? Wanna contribute more content to this review? Contact us
People also searched for
shopify rma apps

rma apps for shopify
top rma app for shopify

top shopify rma apps