Shopify Rating and Review Apps 2020
8+ Best Shopify Rating and Review Apps from hundreds of the Rating and Review reviews in the market (Shopify Apps Store, Shopify Apps) as derived from Avada Commerce Ranking which is using Avada Commerce scores, rating reviews, search results, social metrics. The bellow reviews were picked manually by Avada Commerce experts, if your app about Rating and Review does not include in the list, feel free to contact us. The best Rating and Review app collection is ranked and result in July 2020, the price from $0. You find free, paid Rating and Review apps or alternatives to Rating and Review also. The Top 50+ Shopify Free Apps for Every Store.
8 Best Rating and Review Apps for Shopify
Here is a list of 8 best Shopify Rating and Review apps:
Express Reviews By Appiversal by Appiversal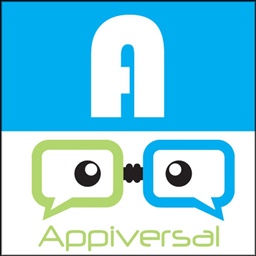 One of the biggest aspects that contribute to any online store's development is the customers review. Now with Express Reviews By Appiversal powered by Appiversal, you can catch up and manage those reviews as soon as possible, and choose to display them to your store's website in a very short period of time. Express Reviews By Appiversal not only will allow you to import the reviews from AliExpress, but also will let your clients write their own review in your website with photos of their wish. On the other hand, the reviews that are displayed in your website will boost up your sale rate as visitors can keep themselves updated with the product quality, store policy, etc, and as a result, they will gain trust on your store. The review thread is also can be customized for you and your clients convenience. When there are customers that speaking any other languages than English, you and other customers can still read those reviews as Express Reviews By Appiversal will automatically translate everything into English when applied. And last but not least, Express Reviews By Appiversal will detect the AliExpress product URL to make it easier for your clients to reach to the purchasing methods of your store. For better reviews managing experience, install Express Reviews By Appiversal to receive your 7-day free trial.
Highlight features
Send you reviews from AliExpress or directly from visitors
Increase sale rates by boosting trust from customers
Allow you to design your reviews thread
Translate reviews to English when needed
Detect the product URL from AliExpress
Price: $7.99/month. 7-day free trial.
Rating: 331 - 4.7 / 5
Review ‑Review Photo (Reviews) by Enormapps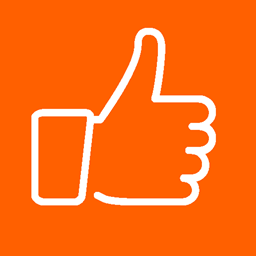 Product Review – Photo Review app enables you to post many images in your product review because the customers like going product reviews to help them decide if they want to buy your product or not. In fact, positive reviews on products can boost more sales and reviews enclosing pictures from customers support them a lot. This aids in increasing the conversation rate. Take note that when you submit product reviews, the admin can get email notifications about a new review and if he publishes and shows it on the website, you can activate the product review from back-end. You can also promote your own brand and make a review page to get your reviews shown at a time. There are additional benefits of this app such as importing review from CSV, enabling and disabling your notification emails or customizing the colors as well as settings. You can give your store a shot to try Product Review-Photo Review app and see if it is useful for your brand or not.
Highlight features
Post multiple images
Boost the sales from requesting reviews via emails
Show honest and real product reviews
Promote both products and brands
Create a new page for review
Price: From $3.99/month. 21-day free trial.
Rating: 176 - 4.9 / 5
Feefo Ratings & Reviews by Feefo holdings limited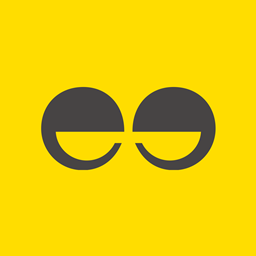 To maintain the development of your online store, taking a look throughout your customers' real opinions is essential. Feefo Ratings & Reviews, an application by Feefo Holdings Limited will be a capable assistant for you in that session. As Feefo Ratings & Reviews is a partner of Google Content, the reviews in your website will all be verified and sent to Google to increase your store's traffic. Furthermore, Feefo Ratings & Reviews will boost up your sale rate as it will give you reports and analyses based on your customers' demand, which will help you satisfy your customers' need. With Feefo Ratings & Reviews, you are able to create your own Review Page powered by Feefo, and the app will also give you 50 feedback request emails every months so that you can get closer to what your clients are attempting to feedback. If you are interested, install Feefo Ratings & Reviews now for free.
Highlight features
Verify and send your reviews to Google
Boost up sale rate on advertising
Provide clients reports and analyses based on their demand
Create your own Reviews Page
Give you 50 feedback request emails every month
Price: Free to install. External Charges may apply.
Rating: 9 - 3.7 / 5
Social Testimonial Slider by Lj apps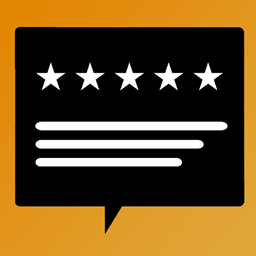 If you have been working hard to earn positive reviews from your customers, you sure will want to show if off in order to attract more customers. Social Testimonial Slider, a product of LJ Apps might be the best buddy to help you accomplish that. With Social Testimonial Slider, you can show off reviews that you have earned from Google, Facebook or Yelp in a customizable way to raise your customers' confidence when deciding to purchase the products. The fact that the reviews can be designed yourself will give a better overall look to your online store and will also make a good impression on your customers. Other than building your customers' confidence, Social Testimonial Slider will also raise the search engine ranking by posing new contents automatically and showing a summary of the chosen reviews in Google search results. Install Social Testimonial Slider now and get a 7-day free trial.
Highlight features
Allow you to show off reviews from Google, Facebook and Yelp
Build customers confidence by various review styles
Raise ranking on search engine by new contents posted automatically
Design how to display reviews for a more beautiful page
Show a brief part of the reviews in a Google Search Result
Price: Start from $0/month
Rating: 7 - 5.0 / 5
Reviewmate ‑ Photo Reviews by Dsmatepro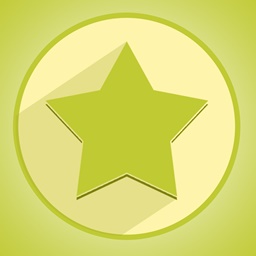 It is not certainly sure people can buy your products even after reading their review carefully because customers cannot make sure that how it will look in their hands. That is the reason why you need Reviewmate-Photo Reviews app. The app allows your customers to upload the attractive review with the product's photos. Another advantages of this app are it can assist in changing your layouts and colors of the review to help it match with the theme you are using. You can easily replace your customer name with the generated names. Your store can look more attractive and impressive when it is highly customized. In addition, importing reviews from amazon, aliExpress, Walmart, sammydress, and dhgate or importing reviews from the aliexpress from your buyers with certain countries are one of the key features of Reviewmate-Photo Reviews app. You can select about 3 review layouts and the app can work with lots of themes as well as become mobile-friendly.
Highlight features
Add unlimited reviews to the store
Control your reviews
Automate everything
Customize the look of your review
Work with many themes
Price: From $5.99/month
Rating: 7 - 3.0 / 5
SatisMeter by Satismeter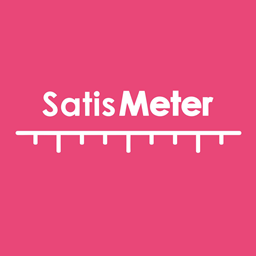 SatisMeter, which is released by the SatisMeter team, is an important tool for all Shopify e-commerce administrators to increase conversion rate and boost retention by using customers' feedback. With SatisMeter, you are enabled to gather feedback based on service experiences of your customers. In details, it can make your conversion rate go up by looking for the blocks in your processes. Furthermore, to improve your CX, it will find out the element that drives the satisfaction of customers. There are also built-in automated e-mail surveys in more than 20 languages. Join us today to explore more!
Highlight features
Encourage customers to send feedback
Send automated e-mail surveys to your customers
Configure the settings of e-mail with many options
Translate the survey in over 20 languages
Display NPS score and response rates to improve your business
Price: Free plan available
Rating: 6 - 5.0 / 5
Yelp Widget ‑ Reviews & Rating by Simtech development ltd.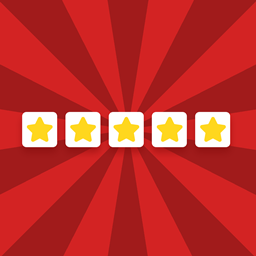 Yelp Widget ‑ Reviews & Rating produced by Simtech Development Ltd. is a breakthrough in collecting reviews for your store. With this application, you can gain trust in visitors by displaying to them real reviews from your existing customers with their pictures and even personal information. Instead of having to ask for new reviews, the application will automatically gather all of the available reviews to put into your website. For a smarter look, you can design everything from your Yelp Widget to match your available themes so as to achieve the professional visual of your website. If you have several Yelp accounts, you also do not have to worry as Yelp Widget ‑ Reviews & Rating allows you to link your profiles to just one account for a better profiles management. In the situation of having to be operated in different devices, Yelp Widget ‑ Reviews & Rating provides so many layouts that it will still look decent no matter what device you decide to run it on. If you would love to enjoy all of these outstanding features and to use this application for free, install Yelp Widget ‑ Reviews & Rating right away.
Highlight features
Gain trust in customers by real reviews
Design everything for a smarter look
Link your accounts in one place for more effective management
Provide different layouts that match every device
Collect existing reviews for you to use
Price: Start from $0/month
Rating: 4 - 4.5 / 5
CC ‑ Video & Photo Reviews by Confidentcustomer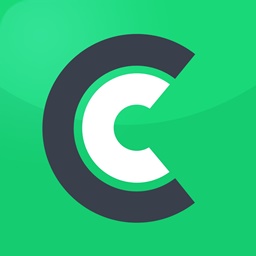 You can improve your sales for your online store with CC-Video and Photo Reviews. This app can automate the process of getting text, video, and image product review for the Shopify store, and then turn the visitors into your customers. It is understandable that lots of store owners start their e-commerce strategies, so that is the reason why you can receive the free forever plan giving you product reviews, store widget, and unlimited invites and so on. As you might not know about, CC is the pioneering Shopify video for product reviews to help you combines text, video, and photo product in just one dashboard. Also, the app allows you to send bulk product invites via SMS or email to the customers to help them review the store products. In addition, the app can offer a quick solution for the customers to leave your video product reviews and you can turn reviews into highly converting Google Ads and Facebook to have more sales and traffic with social proof.
Highlight features
Boost your sales
Increase the trust with reviews
Enhance the store visibility
Promote search ranking
Get more sales and traffic for your store
Price: Start from $0/month
Rating: - 0.0 / 5
How Avada.io ranks Shopify Rating and Review apps list
These above 8 Rating and Review apps for Shopify are ranked based on the following criterias:
The ratings on Shopify App store
The app's rank on search engines
The prices and features
The app provider's reputation
Social media metrics such as Facebook, Twitter and Google +
Reviews and assessment by Avada.io
Top 8 Shopify Rating and Review Apps
Special thanks to all vendors which contributed the best 8 Shopify Rating and Review apps. We honestly recommend you to give every app above a try if possible. We create Shopify apps review series with the aim of helping Shopify online stores find the best Rating and Review for their website. All of the information on the review (including features, description, prices, and links) is collected from the vendor's website or their own published page/ selling channels.
The list of the 8 best Shopify Rating and Review apps is kept up-to-date on a regular basis by our team. Please feel free to reach us out if you have any questions related to this app review.
Don't see your app on the list? Wanna contribute more content to this review? Contact us
Comments for Rating and Review
---
---
People also searched for
shopify rating and review apps

rating and review apps for shopify
top rating and review app for shopify

top shopify rating and review apps