Shopify Printing Apps 2020
15+ Best Shopify Printing Apps from hundreds of the Printing reviews in the market (Shopify Apps Store, Shopify Apps) as derived from Avada Commerce Ranking which is using Avada Commerce scores, rating reviews, search results, social metrics. The bellow reviews were picked manually by Avada Commerce experts, if your app about Printing does not include in the list, feel free to contact us. The best Printing app collection is ranked and result in July 2020, the price from $0. You find free, paid Printing apps or alternatives to Printing also. The Top 50+ Shopify Free Apps for Every Store.
15 Best Printing Apps for Shopify
Here is a list of 15 best Shopify Printing apps:
Teescape Fulfillment by Teescape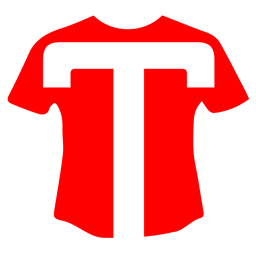 Teescape Fulfillment by Teescape was designed to simplify the designing and creating processes of a custom product. This app provides various useful features. Firstly, with this app, you can upload your own artwork, or you can choose to use the in-app design studio to create your designs. After creating products, if customers make a purchase, the orders can be printed and shipped to your customers automatically in 2 to 4 days, in the white-label packaging which has your name and your return address. Especially, you will only have to pay for orders when they are delivered to your customers. Secondly, the print quality is excellent with a variety of color and size selection. Even if your designs have lots of details, it can still print it for you correctly. Last but not least, there is always a supportive technology crew there to answer your question and helps you solve any problems. Install now for free and try out these great features.
Highlight features
Variety of color and size selection
High-quality printing
Shipping on time
Phenomenal customer service
Free to install
Price: Start from $0/month
Rating: 49 - 4.6 / 5
Print Aura by Print aura - t-shirt fulfillment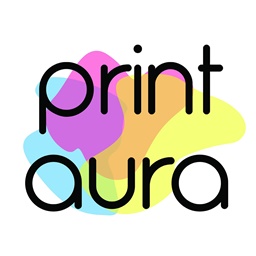 Print Aura released by Print Aura - T-shirt Fulfillment is one of the most powerful apps for you. It provides you with automatic widgets to solve every affair to fulfill orders. You no longer feel stressful when plenty of orders come. Print Aura is available to help you share the works. This app can print and ship orders as soon as they come in. In other words, you just need to pay for what you've already sold. Thanks to this, stock issues will be reduced dramatically. Shoppers are offered one of the largest item selections to choose. The more choices they have, the more pleasure they feel. In addition, you tend to receive more orders. Particularly, Print Aura ship out products not under its brand but yours. Customers only view and remember your store brand. It also helps you manage inventory, shipping, and printing in a simple way. What's more, this app fulfill orders automatically so that you can have more time to do other issues. Get it now.
Highlight features
Print and ship orders when they come in
Offer one of the largest item selections
Ship out products under your brand
Manage inventory, shipping and printing simply
Help you fulfill orders automatically
Price: Free to install. External Charges may apply.
Rating: 46 - 3.2 / 5
Tshirtgang TShirt Fulfillment by Tshirtgang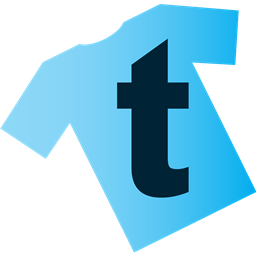 Tshirtgang TShirt Fulfillment by Tshirtgang is an on-demand printed app which provides you with all the automation tools and support to help you deal with your customer directly. Firstly, this app fully integrated the fulfillment process with Shopify. In this process, the design will be sent automatically for fulfillment by clicking one button. Just simply upload your designs and Tshirtgang will take care of all the printing and shipping for you. As a result, you will not need to purchase equipment or stock. Secondly, there is the latest digital print technology which is offered to ensure that customers would receive the best print quality products. You will receive the lowest product fulfillment pricing without any minimum order requirements. Thirdly, this app provides you the fastest processing times. The orders would be printed and shipped within two business day. In this way, your customers will no longer have to wait for so long. Install now and start to experience these great features.
Highlight features
Fully-automated fulfillment
Quick turnaround time
No minimum order requirements
Great customer service
Free to install
Price: Start from $0/month
Rating: 16 - 4.4 / 5
Shopoo ‑ Premium Dropshipping by F13 works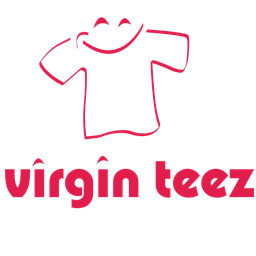 Virgin Teez developed by F13 Works is a brilliant app for you to take advantages. It brings plenty of utilities which helps you print on demand and dropship. Firstly, it provides you with the highest quality cut and sews garments. It also uses the best print techniques. In addition, these quality products have the most competitive prices. This leads to the customers' pleasure when they get the items. They would love to have garments which are not only in high quality but also cheaper than those from other stores. Secondly, Virgin Teez helps you build your own brand. To explain for this, it ships the products under your brand's name so that customers only know about your online shop and become more loyal with your brand. Finally, it prints on demand and ship in an automatic way. Don't miss these powerful things by getting it now.
Highlight features
Top rated Dropshipping Suppliers & Products to Sell.
Provide you with highest quality garments
Use the best print techniques
Help you build your own brand
Print on demand in an automatic way
Offer the most competitive prices for products
Price: Start from $0/month
Rating: 14 - 4.6 / 5
Rocketees by Meco labs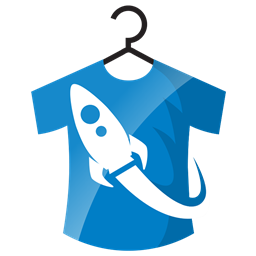 Rocketees is designed for small and middle-sized printing businesses who are focusing on improving the printing quality. Thanks to Rocketee, you are able to create thousands modes of clothes with impressive and multi-color designs. First of all, the app emphasizes print on demand. By integrating the app with your homepage, clients can book their orders to US-based factory where garments are printed by using the state-of-art technology. Second, Rocketees would help you to capture more customers by offering the affordable price. The app cuts the middleman hence, there is little commission for the third party, the price of the service would not be exaggerated. Moreover, the app also provides a library consisting of more than 500 original designs belonging to tops of the most favorite modes. Last but not least, Rocketees always tries to remain a relatively small POD provider and to establish strong individual relationships with international partners. Within a 30-day free trial, you can produce some the new T-shirts then you pay $25 per month to create more new clothes in the fast fashion industry.
Highlight features
Provide 100% ring-spun combed cotton
Offer 500 attractive design tools
Customize the service: printing, shipping and tracking
Remain small POD provider
Print products based on US-based quality
Price: $25/month. External Charges may apply.
Rating: 14 - 4.4 / 5
PrintPro by F13 works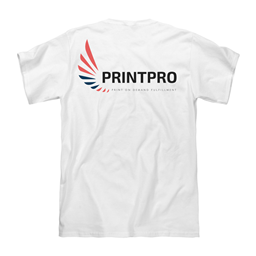 PrintPro, which is given out by F13 Works, is an intelligent app for you to take advantage of its benefits. It has lots of widgets to help you fulfill the orders. Firstly, this app offers the best prices for high-quality clothes. Not like other apps, you will find those prices is reasonable. Thanks to this, you can save both time and money. Secondly, it allows you to customize items. You can design those ones by your own to meet your requirements. Thirdly, this app not only print garments but also ship every order which is on demand. Hence, you can fulfill all orders fastly but no need to do much. Finally, it will let you know about the cost to print items before you display them on your store. Therefore, you can set ideal prices for them to get the highest profit. It's highly recommended that you should experience these features by installing the app now.
Highlight features
Offer best prices for high-quality clothes
Allow you to customize items
Help you fulfill all orders fastly
Let you know the cost to print items
Print and ship all orders on demand
Price: Free
Rating: 12 - 3.8 / 5
Streetshirts - T-Shirt printing & Dropshipping by Ts foundry ltd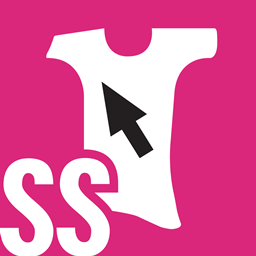 Streetshirts is developed to offer fashion businesses with maximum benefits in the era of e-commerce. It can be said that the more modern technology becomes, the higher the competitiveness between online stores is. As a result, Streertshirts will help Internet-based shops to stand firmly in a pool of rivals. First of all, the app ensures customers' t-shirts to be printed 100% organic DTG quality. Moreover, large orders are printed at one time and no orders are kept in stock. Second, new clothes are attached to white labels so that customers will not know where the t-shirt comes. Last but not least, the app connects with high-quality printers to offer customers with greatest garments. Besides, Streetshirts offers around 27 % off for each item and automatically add VAT to the initial price. Especially, orders from the UK would be shipped at a quicker speed. Amazingly, Streetshirts is free to install so, why don't you download the app right now?
Highlight features
Ensure 100% organic DTG prints
Print and drop-ship to customers on a white label
Complete orders automatically
Offer amazing discounts for each items
Provide quick shipping in the UK
Price: Start from $0/month
Rating: 10 - 3.3 / 5
Lulu xPress by Lulu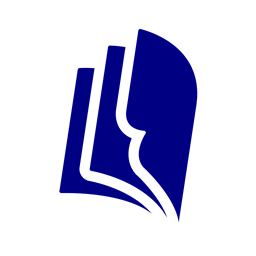 Lulu xPress is an effective tool aiding e-bookstores in finding and adding products. Lulu xPress provides a lot of distinctive characteristics which allows your online stores to create more attractive book designs. First and foremost, Lulu xPress aims to improve on-demand book printing with perfect page design. The app ensures the high quality, even printing in a large number of books. Furthermore, Lulu offers a variety of binding, size, color and cover options so that clients are able to customize their books in the way they want. Second, thanks to Lulu, your store can attract more customers because the app offers a lower price than a bookstore. Lulu never adds further charges or handling fee so, the price for a book always remains constant. Finally, the store's admins can keep track of the status of the shipping, especially global shipping orders. Global dropshipping will go directly to shoppers' hands with trackable methods. Don't worry about the price of the app, you are supported freely!
Highlight features
Access to many sources of online books
Print and deliver to customers across the globe
Provide more than 3,000 books format
Take advantages of high-quality print technology
Offer a variety of binding, size and color
Price: Start from $0/month
Rating: 8 - 4.3 / 5
Canvas by CG Pro Prints by Cg pro prints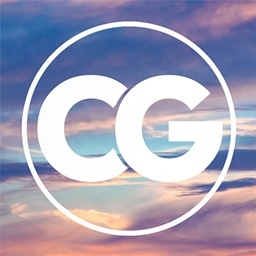 Canvas by CG Pro Prints is one of the best choices for you if you are looking for an app help you fulfill orders. This app has many powerful widgets for you to take advantage of. Firstly, it not only uploads print files to your online shop but also creates item images. Thanks to this, the display of your products to all the visitors is ensured to be the most eye-catching and attractive one. Secondly, Canvas builds and dropships orders to clients directly and fastly. As normal, when an order is entered, this app will print, build and ship it only about three days. Finally, this app offers customers access competitive and wholesale pricing for plenty of products. Especially, your shop image will be super beautiful thanks to the wonderful wall decoration which is made by Canvas. Don't miss these special features by installing Canvas now.
Highlight features
Upload print files to your online shop
Help you create item images
Build and dropship orders to clients directly
Offer specific products with wholesale pricing
Produce wonderful wall decoration
Price: Free
Rating: 6 - 3.8 / 5
Troupe ‑ Style On‑Demand by Troupe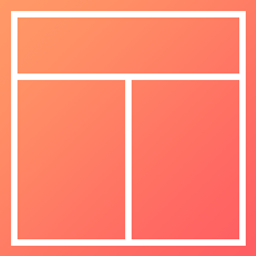 Troupe - Style On-Demand is a smart tool designed by Troupe to help e-stores deal with adding and creating products. UVdesk brings to users a lot of advantages. First, Troupe helps to create printed boutique based on customers' demand. The app will print personal marks on jewelry to express clients' personalities. Moreover, Troupe sets no limitation of order quantities. It means that buyers can book printing designs on many pieces of jewelry at the same time. Second, after customers create their own designs for their necklets, they can upload their products on your website platform so that future clients can vote for the best design. Beautiful artwork will be saved for everyone to see. Last but not least, the app ensures the best delivery time. Clients can choose suitable dates to receive the goods and assures the quality of USA jewelry. Amazingly, you do not spend any cost to download the app. Use the app now to make your brand outstanding!
Highlight features
Start selling printed boutique in demand
Ensure the best delivery times
Set no minimum order quantities and commitments
Upload beautiful artwork to product generator
Offer print on demand to clients
Price: Free to install. External Charges may apply.
Rating: 4 - 2.8 / 5
Internetmarke by Deutsche post ag + vilango gmbh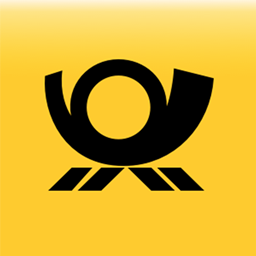 Located in Germany, the Deutsche Post AG + Vilango GmbH has invented many apps for the Shopify store owners. One of the most effective tools to help them solve all the problems in the shipping and ordering is Internetmarke app. This is developed to support the from a quick and simplified shipment process. It is easy for the Shopify store owners to create Internetmarke labels and send tracking IDs. To the customers, it covers domestic and international services from Internetmarke to perfectly suit your needs. Manage your shipments through one single shipping provider by using Internetmarke.
This Internetmarke supports both domestic and international orders; therefore, the shop owners can expand their business in multiple countries. It is possible for them to print their labels easily within a minute. Moreover, every created code can be tracked to select each of the products. In addition, this app will support premium shopping experiences for shoppers. By updated the lastest technology, online merchants will easily use this app without any coding.
Internetmarke only supports the available for shipping from Germany; however, this app also has a large so if you are shipping from outside of Germany. Internetmarke is the proper app for any Shopify store owners in multiple purposes.
Highlight features
Support both domestic and international orders
Enable printing the labels
Support premium experiences
Check the customer's accounts
Provide auto tracking codes quickly
Price: Start from $0/month
Rating: 3 - 2.5 / 5
Tailor Shirt Shop by Solvercircle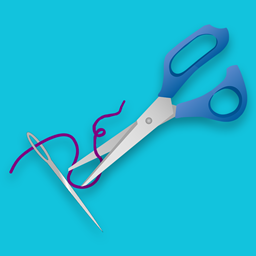 Tshirt & Product Design Studio is designed by SolverCircle, a prestigious company in producing apps for finding and adding items. Google shopping is born to meet demands of all types of fashion businesses from small to big size to improve brand recognition. The app lets shoppers book and design clothes online. Shoppers are able to choose fabrics and form of clothes that buyers wish to have. Besides, other details of clothes such as cuffs, chest pockets, plackets and so on are also provided to clients to choose. Thanks to Tailor Shirt Shop, customers are able to lease their creativity and mark their personality. Furthermore, you can preview your product after finishing to select a form and other details of the clothes. Options like making a shirt and adding to cart are showed so that customers can continue producing more t-shirts. You are allowed to use the app for free in 5 days then pay $29.99 per month. Making one-of-a-kind T-shirts never easy like that!
Highlight features
Customize clothes' designs based on clients' preferences
Preview the design before producing
Offer many types of chest pockets
Provide options of making shirt and adding to cart
Offer the price Info text
Price: $29.99/month. 5-day free trial.
Rating: 2 - 5.0 / 5
PrintTech by Printtech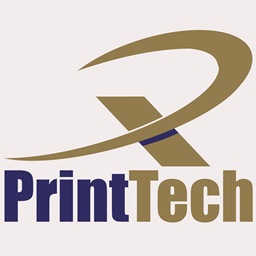 PrinTech is an app made by prinTech serving as an effective tool for finding and adding products. PrinTech offers a lot of distinctive features for online stores to upgrade the effectiveness and efficiency of the system. When overseas purchasers demand your store print a large number of items, you are now not fear of ensuring the time for shipment. The app supports quickly for orders from the USA and offers 3-5 days to deliver items to users. Moreover, PrinTech also provides Printect Lockerstock account with a view to assisting admins in managing the number of orders and the sales revenue. Thanks to the account, you are highly safety. Another great characteristic of the app is that the app allows you to print over 200 products and variations including baby body suits, ties, toddler tees, aprons, Christmas stockings and so on. A 14-day free trial will help you to understand more about the app and then use the full version, you just only pay $9.99 per month.
Highlight features
Supply garment printing and embroidery
Manage inventory with picking and packing
Provide Printext Lockerstock account
Upload the design to Printex
Equip with LED night lights
Price: $9.99/month. 7-day free trial.
Rating: 1 - 5.0 / 5
MonetizeSocial by Monetizesocial llc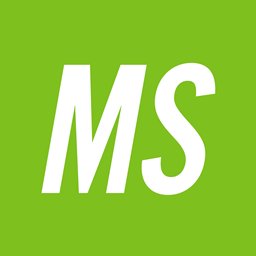 The design of a product is becoming more and more significant because it can be competitive advantages of online stores. Monetizesocial definitely is a great option. By charging no fee, the app offers to internet-based stores with amazing features. First of all, MonetizeSocial focuses on print on demand. Customers would place their orders after creating their own form and mode for their items. Besides, MonetizeSocial offers more than 300 product variations so that shoppers can sell a multitude of fashionable items. Second, the app provides the function of handling worldwide shipping. Store's admins can update the status of shipping to inform customers of the possible date arrival. Managers enable to have a better administration by account reports. Last but not least, to create a more impressive design for printing, MonetizeSocial lets users use great decoration tools. In addition, you get 100% of the revenue share by applying principles of the cost of goods sold including material cost, printing cost, labor cost, and shipping cost.
Highlight features
Print customers' designs on clothes
Offer 300 product variations
Handle worldwide shipping
Provide account reports to managers
Equip with design tools
Price: Free
Rating: 1 - 2.0 / 5
weewado ‑ the art copy by Weewado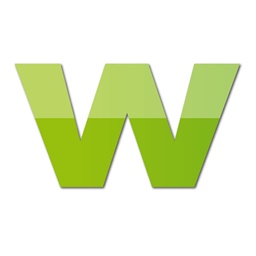 Are you a talented artist and would like to make money from it? weewado ‑ the art copy from weewado will help you to do that. With weewado ‑ the art copy, you can upload your artwork or just a random image that you have and the application will take care of the products creating process. If you have a store already, just connect it with weewado ‑ the art copy and your products from weewado ‑ the art copy will be synced to your store automatically. And not only from you, weewado ‑ the art copy also accepts placed orders from your customers, and right after the order is placed, you will be provided a convenient tracked shipment. In weewado ‑ the art copy, you can find a wide variety of high quality hand-crafted products from canvas to a little comfy pillow, to satisfy your customers' need. The application of weewado ‑ the art copy is now available for free.
Highlight features
Allow to upload images to create products
Products synced to store
Receive placed orders
Provide tracked shipments
Products have wide variety and high quality
Price: Free
Rating: - 0.0 / 5
How Avada.io ranks Shopify Printing apps list
These above 15 Printing apps for Shopify are ranked based on the following criterias:
The ratings on Shopify App store
The app's rank on search engines
The prices and features
The app provider's reputation
Social media metrics such as Facebook, Twitter and Google +
Reviews and assessment by Avada.io
Top 15 Shopify Printing Apps
Special thanks to all vendors which contributed the best 15 Shopify Printing apps. We honestly recommend you to give every app above a try if possible. We create Shopify apps review series with the aim of helping Shopify online stores find the best Printing for their website. All of the information on the review (including features, description, prices, and links) is collected from the vendor's website or their own published page/ selling channels.
The list of the 15 best Shopify Printing apps is kept up-to-date on a regular basis by our team. Please feel free to reach us out if you have any questions related to this app review.
Don't see your app on the list? Wanna contribute more content to this review? Contact us
People also searched for
shopify printing apps

printing apps for shopify
top printing app for shopify

top shopify printing apps