Shopify Product Bundles Apps 2020
10+ Best Shopify Product Bundles Apps from hundreds of the Product Bundles reviews in the market (Shopify Apps Store, Shopify Apps) as derived from Avada Commerce Ranking which is using Avada Commerce scores, rating reviews, search results, social metrics. The bellow reviews were picked manually by Avada Commerce experts, if your app about Product Bundles does not include in the list, feel free to contact us. The best Product Bundles app collection is ranked and result in January 2020, the price from $0. You find free, paid Product Bundles apps or alternatives to Product Bundles also. The Top 50+ Shopify Free Apps for Every Store.
10 Best Product Bundles Apps for Shopify
Here is a list of 10 best Shopify Product Bundles apps:
Bold Bundles ‑ Product Bundles by Bold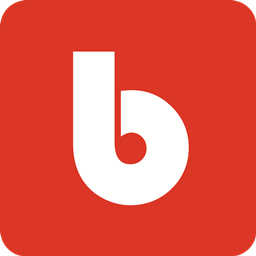 Bold bundles - Product bundles by BOLD is a brilliant app for you to increase your sales by offer product bundles for the customers to buy. This app helps you match the related items with each other. Hence, you will sell more than one product with an order. Furthermore, it shows the clients how they save money when they choose to purchase bundles suit their needs. They will get discounts by a set percentage according to each type of bundle they expected. Or else, this app will make the bundle a set price, which means the client only needs to pay a preset price such as 100$ for the fashion bundle includes a hat, a shirt, and a skirt. A cool feature of this app which has just come out offers a NEW item bundle kind. In other words, it seems like a buy one get one offer. You will decide which items include in the bundle and their amount. Then, you go on to set a bundle for free. If the customers make a purchase with the preset bundle, they will get the accompanied bundle without paying the cost. They will find it interesting and beneficial. The more products you sell, the more benefit you gain. Install Bold bundles - Product bundles immediately if you feel impressed.
Highlight features
Boost your sales
Offer bundles to customers
Offer flexible bundles discount
Buy one get one widget
Automatically discount by a set percentage
Price: From $19.99/month. 30-day free trial.
Rating: 446 - 4.4 / 5
Upsell Bundled Products by Spurit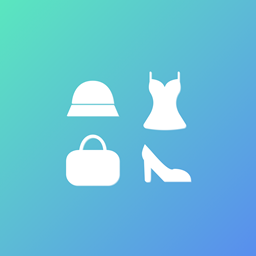 Upsell Bundled Products by SpurIT is a Shopify app designed to help you boost sales and conversion rates by packaging multiple products that are frequently bought together into a beautiful kit. The app also makes sure that customers know how much they are saving for buying bundled products. Plus, shopping is easy and fun as customers could add these products kit to their cart with just a single click. You could create as many products and collections as you want, as well as customize their design to best fit your store theme.
Highlight features
Add a products kit to cart in a single click
Boost sales for relevant products that are frequently bought together
Highly customizable design that best fit your theme
Package product kits for as many products and collections as you want
Show how much customers are saving for buying bundled products
Price: $19.95/month. 8-day free trial.
Rating: 84 - 4.6 / 5
Bundles by Gazebo
Bundles, which is developed by Gazebo, is one of the most utility apps to provide you with the remarkable features to sell more products by bundling them. First and foremost, it is believed that Bundles makes the bundle process super simple. You don't need to make changes to your template or liquid files because this app is responsible for the whole process in an automatic way. Secondly, the reason many users choose to install Bundles instead of other competitors is that it has the ability to set tiered pricing for multipacks. If you have plenty of bundles in your store, you will find it convenient because of this widget. It can set the price for each package base on whether each item in that package is expensive or not. Thirdly, Bundles help you to reduce the inventory out of date. When your items are bundled, you are able to sell more so that the amount of the inventory will be decreased. Furthermore, you can use this app to track the inventory easily. Finally, Bundles can sync your inventory for the bundles automatically. Install this app now to have more great experiences.
Highlight features
Make the bundle products process super simple
Tiered pricing for multipacks widget
Keep your inventory up to date
Automatically sync your inventory for the bundles
Allow you to track the inventory easily
Price: From $14/month. 10-day free trial.
Rating: 46 - 4.9 / 5
Bundle Builder by Agile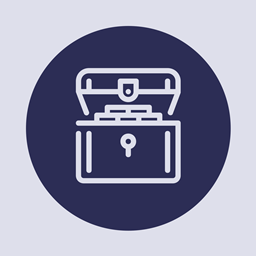 If you are looking for an app helps you bundle your items conveniently and effectively, it's highly recommended that you should view Bundle Builder. This app provides you with the ability to create bundles and name for them easily. You must have aware of the benefits when you build bundles. You can sell more than one item when an order is made. Furthermore, customers can make purchases when they catch sight of the bundle's name they feel impressed such as sports fans, fashion collection 20s, Westlife fans, etc. With Bundle Builder, there are numerous languages so that you can set your mother tongue language to generate it thoroughly. You are able to make changes to the appearance of this app to match with your store's interface. To ensure the clients' benefits, it allows you to add a fixed price or percentage discount to products easily and quickly. Last but not least, you can't miss the useful feature which is for you to separate your items into different sections because of their different categories. Set Bundle Builder up if you feel attracted.
Highlight features
Allow you to create bundles easily
Provide you multiple languages to suit with yours
Allow you to change the appearance of the app
Add fixed price or percentage discount to items
Separate your items into different sections
Price: $25/month. 14-day free trial.
Rating: 22 - 4.7 / 5
Advanced Grouped Products by Mageworx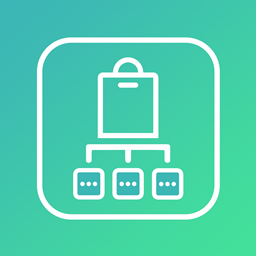 Advanced Bundle Products by MageWorx is a Shopify app designed to help you boost sales by incentivizing customers to add more items relevant to the one they are viewing to their cart. The app does this by displaying a kit of related bundled products all on a single page, which customers could choose to add to cart a single item from the bundle and specify the number of standalone products within a bundle. The app is very user-friendly as all you need to do to create a bundle is to add a grouping tag to the main product then select associated items.
Highlight features
Price: $9.99/month. 7-day free trial.
Rating: 19 - 4.3 / 5
Products List Variants Viewer by Singleton software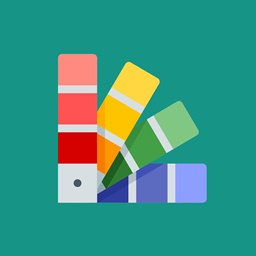 Products List Variants Viewer, which is released by the Singleton software team, is an important tool for all Shopify e-commerce administrators to show products variants in a collection with "Add to cart" button. With Products List Variants Viewer, you are enabled to display all product variants right on collection pages. Furthermore, we allow customers to add the selected variant to their cart while skipping the product page. Use Products List Variants Viewer to offer your potential purchasers a faster way to shop online now!
Highlight features
Select product variant without viewing product's page
Inform customer about variants or variant combinations
Allow setting product variants view type
Enable user to show or hide variants and combinations
Customize info message with multiple options
Price: $6.99/month. 7-day free trial.
Rating: 9 - 4.6 / 5
Muzeboard by Muzeboard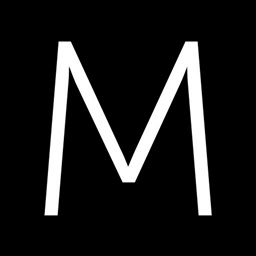 Muzeboard, which is created by Muzeboard, is an important application for every Shopify administrators to create stories, sets, inspirations, and conversions and make your website different from others. With Muzeboard, you can easily combine the products together in groups that have stunning visuals and the same stories to attract more customers and encourage them to buy more from one board. Muzeboard also allows you to offer a discount for your customers to your board so as to have a better chance of customers buying the whole bundle. Moreover, you can make your website different from others as each of your board is published to a 'list of Muzeboards' page. Each board will have its own page which has inspiration images, products, item descriptions, and tags for search functionality. Also, an Add to Cart button is placed in every board so your customers an easily add products to their cart. Do not hesitate to upgrade your game and increase your sales with Muzeboard!
Highlight features
Allows building and designing your boards effortlessly
Provides a detail page for each board for better description
Easily adding images and text to your board
Publishes all information about your board when you are finished
Easily share your boards with one click
Price: Free plan available. Additional charges may apply.
Rating: 7 - 3.4 / 5
Dealio by It trading d.o.o.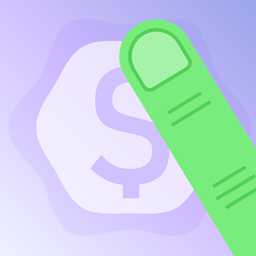 Sales promotion is important to boost the sales revenue and consumer purchasing that Dealio is an amazing app helping you to deal with this issue. Specifically, you can create discounts by using this software, such as "Buy 2 get 15% Off" or "Buy one get one" for example. Besides, you can link different items in a deal, and then you can sell more products and offer your consumers a better price at the same time. Moreover, you can change the colors and fonts of the widget to make it more eye-catchy and fit with your business. Another interesting point is that your buyers don't need to enter discount codes to receive incentives, then it will save their time and encourage them to purchase more. You can take a trial of 7-day for free to experience features of this app and pay $39.95/month for later uses.
Highlight features
Help shop owners create discounts
Let administrator link different items in a deal
Simple to customize colors and fonts of the widget
No need for consumers to enter discount codes to receive discounted
Lift your average order value on the product page
Price: $39.95/month. 7-day free trial. Additional charges may apply.
Rating: 7 - 4.3 / 5
The Bundled APP By Appiness by Appiness technologies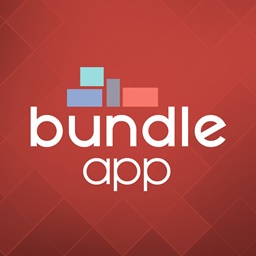 With bulks of orders and products to deal with, the online sellers seem to be overloaded. They need a powerful Shopify app as Bundled Shopify app to help them control all the products selling process smoother. With this service, this app plays an integral part with a store's success. Moreover, using the Bundled Shopify app will be an effective tool to simulate the inventory maintenance process. This app also can help the store owners create the best shopping experience. In addition, this Bundle app can support the users to manage the number of products. It is easy for the users to update the minimum quantity of different products and different variants in Shopify stores. Last but not least, the online merchants can install this app within a minute without any coding knowledge.
Highlight features
Enable setting up the catalog smoothly
Add the voice seach tool
Automatically manage the Inventory and quantity pf products
Easy to add the variants
Support a bulk of products
Price: $10/month. 14-day free trial.
Rating: 6 - 3.8 / 5
Bundlify by Harshini systems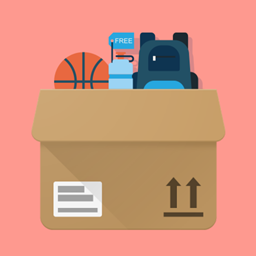 Bundlify made by Harshini Systems is one of the most brilliant apps about bundling your products. It is said that Bundlify can boost your sales thanks to encouraging clients to buy more products which are made up in bundles. You can take advantages of this app not only to get plenty of benefits but also to ensure your clients' benefits by giving discounts accompanied by the bundles. To be more transparent, here come some explanations. The first one is the up-sell method applied. In other words, this widget will lead your customers to discover many items which suit their needs to inspire them. Secondly, you will analysis your shop's performance in order to make a decision to build which items to be in a bundle. With this, you can match the low margin stock with the high one to reach the highest profit. Another one is Bundlify offers discounts on each package for customers to purchase the items at cheaper cost. Get Bundlify now to increase your sales.
Highlight features
Use Upsell method to offer item bundles
Allow you to build product bundles
Allow clients to buy bundles for a discount
Bundle cross-category products flexibly
Encourage customers to discover the most suitable items
Price: Start from $0/month
Rating: 2 - 2.0 / 5
How Avada.io ranks Shopify Product Bundles apps list
These above 10 Product Bundles apps for Shopify are ranked based on the following criterias:
The ratings on Shopify App store
The app's rank on search engines
The prices and features
The app provider's reputation
Social media metrics such as Facebook, Twitter and Google +
Reviews and assessment by Avada.io
Top 10 Shopify Product Bundles Apps
Special thanks to all vendors which contributed the best 10 Shopify Product Bundles apps. We honestly recommend you to give every app above a try if possible. We create Shopify apps review series with the aim of helping Shopify online stores find the best Product Bundles for their website. All of the information on the review (including features, description, prices, and links) is collected from the vendor's website or their own published page/ selling channels.
The list of the 10 best Shopify Product Bundles apps is kept up-to-date on a regular basis by our team. Please feel free to reach us out if you have any questions related to this app review.
Don't see your app on the list? Wanna contribute more content to this review? Contact us
Comments for Product Bundles
---
---
People also searched for
best shopify bundle app
shopify product bundles free
best bundle app for shopify
shopify bundle products
shopify bundle builder

bundle builder shopify
create product bundles in shopify
how to create bundles on shopify
bundle builder app shopify
bundles app shopify
shopify bundle apps

shopify create bundles
shopify build your own bundle
bundle app shopify
shopify grouped products
shopify bundle discount