Shopify NetSuite Integration Apps 2020
5+ Best Shopify NetSuite Integration Apps from hundreds of the NetSuite Integration reviews in the market (Shopify Apps Store, Shopify Apps) as derived from Avada Commerce Ranking which is using Avada Commerce scores, rating reviews, search results, social metrics. The bellow reviews were picked manually by Avada Commerce experts, if your app about NetSuite Integration does not include in the list, feel free to contact us. The best NetSuite Integration app collection is ranked and result in July 2020, the price from $0. You find free, paid NetSuite Integration apps or alternatives to NetSuite Integration also. The Top 50+ Shopify Free Apps for Every Store.
5 Best NetSuite Integration Apps for Shopify
Here is a list of 5 best Shopify NetSuite Integration apps:
ChannelApe by Channelape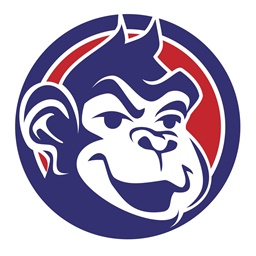 ChannelApe, which is released by the ChannelApe team, is an important tool for all Shopify e-commerce administrators to accept orders from various customers in many formats into a single stream of consistent data by providing the management service of the catalog, inventory, and orders for brands. With ChannelApe, you are enabled to get assisted for multiple warehouses across the world and get your orders fulfilled from the cheapest or closest and save the shipping fees. In details, this extension fully features USPS, UPS, FedEx, LaserShip, GSO, AmazonMws, DHL eCommerce, DHL Express, OnTrac, and so more. On top of that, ChannelApe can connect all of your available commerce integrations with the recent systems no matter it is Sage, Nave, Netsuite, QB or custom. Furthermore, based on your preset selling rules, it will automatically synchronize the supplier data feeds to not only Shopify but also eBay, Amazon, and many those of B2C + B2B integrations. There is no need to find a further assistant for your store besides ChannelApe because we are available 24/7 for you to serve all our best, try it out!
Highlight features
Assist to accept orders from many purchasers in various types of format
Support EDI which consists of 846, 940, 832, 944,...
Support multiple warehouses globally to save the delivery costs
Automatically synchronize the product catalog to any B2B + B2C integrations
Set prices, quantities, segments by channel
Price: From $200/month. 7-day free trial.
Rating: 31 - 4.8 / 5
Accounting & Inventory Sync by Webgility, inc
Webgility, Inc which is Shopify app supplier connects the e-commerce sellers with their potential customers by supporting them with the back-office operations such as accounting, inventory management. QuickBooks Desktop and NetSuite are effective tools for any online sellers who want to manage their orders and shipping. Therefore, it is essential for the sellers to install an app to integrate their shops with these useful tools. This Accounting & Inventory Sync app was developed because of this demand.
With this app, all the multiple pages are running because it integrates the QuickBooks Desktop with Amazon, Shopify. Moreover, with the effective data entry management system, it is easy for the store owners to manage inventory, order management, and shipping. In addition, the connect orders to shipping carriers. The customer's satisfaction is so important so that this app focuses on user-friendly tools to supports visitors within their shopping process such as filter, import or export multichannel orders. Based on the insight data, the Shopify store owners can analyze all the customers so that they can increase their sales easily as well as optimize operations.
Besides, this app of Webgility also includes additional features. For example, by tracking the inventory, there is no oversell issue and the users enable updating price and quantity easily. Furthermore, with this app, the Shopify store owners can save a lot of time on the shipping because all of the orders are listed automatically.
Highlight features
Easy to manage the orders
Support to connect orders to shipping carriers
Provide a powerful analytics
Automate accounting
Integrate with the QuickBooks, Amazon and Shopify
Price: Free plan available. 14-day free trial.
Rating: 24 - 4.7 / 5
Sage 50 Integration by Ebridge connections
Sage 50 Integration, which is created by eBridge Connections, is the perfect solution for all eCommerce administrations who want to save their time spent for entering orders into their Sage 50 system. eBridge Connections provides you the best experience from an expert in accounting integration when using Sage 50. With Sage 50, all your orders from your webshop will be sent to Sage 50 automatically and you will not have to spend time on re-entering all the orders into the system. Additionally, by automatically transferring all your orders, you can also reduce some errors that can be costly. More importantly, as soon as an order is made, it will be sent automatically to your back office. If you are worried about the service during the holiday season, this application will sweep all your worries away. The platform of Sage 50 is hosted on the Microsoft Azure cloud so it will run fast, smoothly and reliably. Do not hesitate to install Sage 50 Integration and have more time for your business!
Highlight features
Reduces time for entering orders into Sage 50 system
Transfers orders from Shopify automatically with zero effort
Helps you to reduce errors which can affect your business
Transfers orders to your back office immediately
Provides fast and reliable services even in the holiday season
Price: $199.99/month
Rating: 9 - 5.0 / 5
Accounting and ERP Integration by Ebridge connections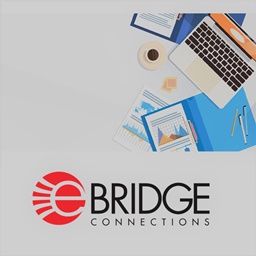 Account and ERP Integration, which is released by the eBridge Connections team, is an important tool for all Shopify e-commerce administrators to automate data integration between Shopify and your back office. With Account and ERP Integration, you are enabled to connect Shopify with the leading ERP and account packages like Microsoft Dynamics AX, SAP Business One, and many more. In details, this application can automate data integration between Shopify and a linked ERP or accounting system. Own the app today!
Highlight features
Connect Shopify uiwth many accounting packages like Netsuite, QuickBooks, Microsoft Dynamics AX, and more
Arrange data and give consistent information on order, shipping, product, and inventory across your system
Easy to connect with new partners and prebuilt connectors
Multi-platform and multi-store are supported
Cut down the ownership cost as a whole
Price: $299/month. Additional charges may apply.
Rating: 3 - 4.0 / 5
Robust NetSuite Integrator by Webbee esolutions pvt ltd.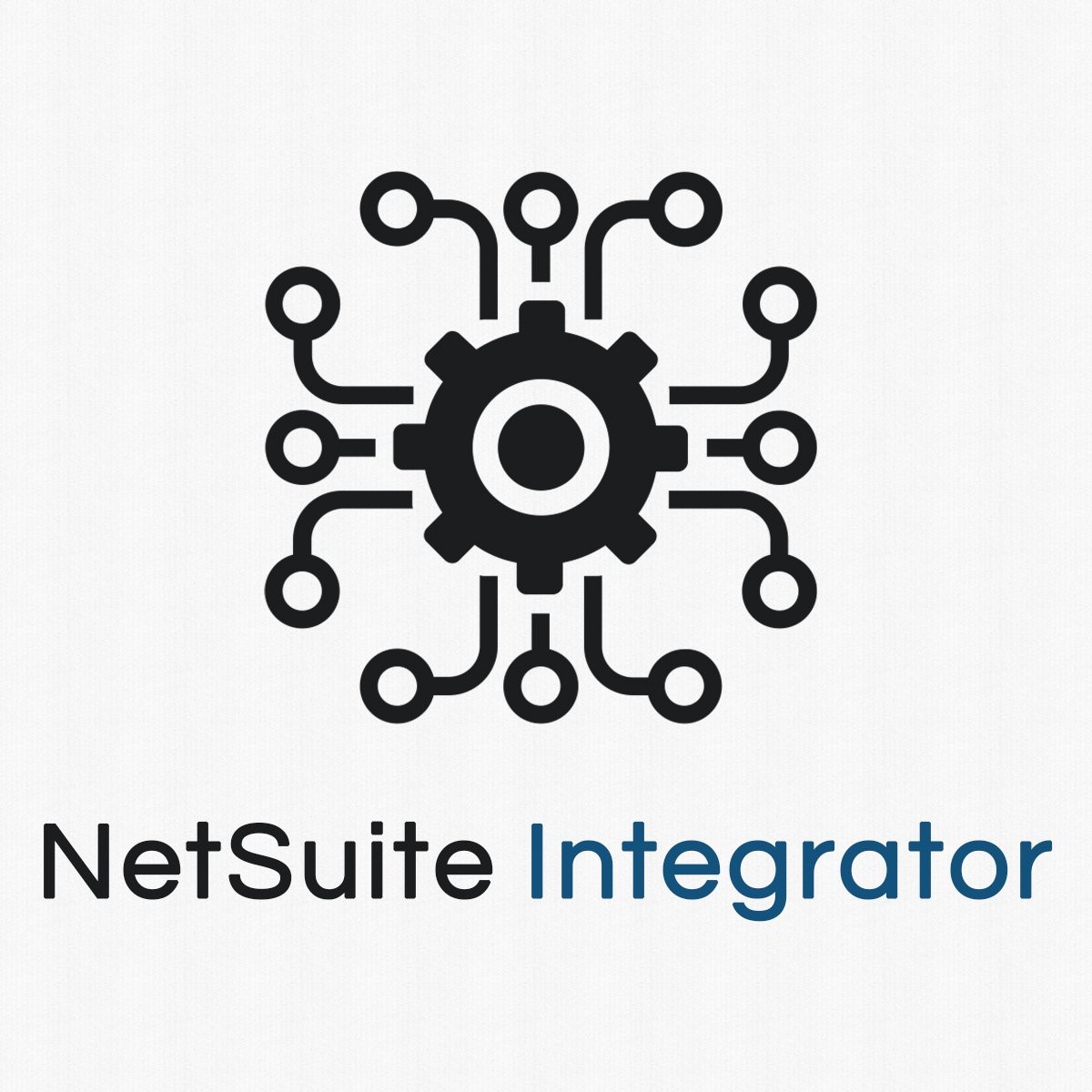 Webbee eSolutions Pvt Ltd NetSuite Integrator by WebBee Get a smooth yet powerful integration between the platforms you love with the WebBee NetSuite Integrator
Are you operating as efficiently as you can? Are you focusing on your customers and selling instead of managing the inventory? Are you managing your data manually? If you don't have a satisfactory answer to the above questions, it's time to look at integrating your Shopify and NetSuite.
Webbee offers you a convenient and easy way to integrate NetSuite and Shopify with no coding at all.
By Automating the transactions between your Shopify web store and NetSuite, the app allows you to operate more efficiently. Now you don't have to worry about inaccurate order, customer, and item data across systems. Advanced logistics capabilities like intelligent procurement become possible.
Our App Integration saves you time and money, so you can focus on what really matters to you – yes, that's your customers. By Integrating them together we earn the trust of our clients by getting their customers' orders to them quickly.
Benefits for Using NetSuite Integrator:
It centralizes your inventory across warehouses and manages it all from one system. Purely eliminates the hassle of inaccurate order, customer, inventory and product data. 360 Degree visibility into customer purchasing history and buying behavior, directly from your NetSuite account. Streamlines fulfillment and provides excellent customer service via timely order fulfillment and delivery. Unlike our competitor offerings, our NetSuite to Shopify integrator offers a simple pricing model with no hidden charges. Note Inventory Update Runs Every 10 Minutes
Highlight features
Transfer order easily and fast
Support to search by map order shipping
Provide a tool to install connector
Easy to manage the details of images on the Shopify admins sections
Allow to access to Shopify product view
Price: $199.99/month. 15-day free trial.
Rating: 0 - 0 / 5
How Avada.io ranks Shopify NetSuite Integration apps list
These above 5 NetSuite Integration apps for Shopify are ranked based on the following criterias:
The ratings on Shopify App store
The app's rank on search engines
The prices and features
The app provider's reputation
Social media metrics such as Facebook, Twitter and Google +
Reviews and assessment by Avada.io
Top 5 Shopify NetSuite Integration Apps
Special thanks to all vendors which contributed the best 5 Shopify NetSuite Integration apps. We honestly recommend you to give every app above a try if possible. We create Shopify apps review series with the aim of helping Shopify online stores find the best NetSuite Integration for their website. All of the information on the review (including features, description, prices, and links) is collected from the vendor's website or their own published page/ selling channels.
The list of the 5 best Shopify NetSuite Integration apps is kept up-to-date on a regular basis by our team. Please feel free to reach us out if you have any questions related to this app review.
Don't see your app on the list? Wanna contribute more content to this review? Contact us
Comments for NetSuite Integration
---
---
People also searched for
shopify netsuite integration apps

netsuite integration apps for shopify
top netsuite integration for shopify

top shopify netsuite integration apps