Shopify Multi Vendor Marketplace Apps 2019
2+ Best Shopify Multi Vendor Marketplace Apps from hundreds of the Multi Vendor Marketplace reviews in the market (Shopify Apps Store, Shopify Apps) as derived from Avada Commerce Ranking which is using Avada Commerce scores, rating reviews, search results, social metrics. The bellow reviews were picked manually by Avada Commerce experts, if your Multi Vendor Marketplace does not include in the list, feel free to contact us. The best Multi Vendor Marketplace app collection is ranked and result in December 2019, the price from $0. You find free, paid Multi Vendor Marketplace apps or alternatives to Multi Vendor Marketplace also. The Top 50+ Shopify Free Apps for Every Store.
2 Best Multi Vendor Marketplace Apps for Shopify
Multi Vendor Marketplace by Webkul software pvt ltd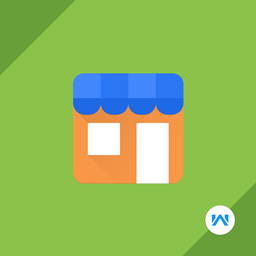 Multi Vendor Marketplace by Webkul Software Pvt Ltd is an excenllent tool to convert your regular online Shopify store into a functioning marketplace just like Amazon or Ebay. With the facilitation of this app, the process of listing sellers and tracking their sales would be a lot easier. Sellers on your marketplace could add unlimited number of products and therefore, provide customers with a wider range of choices, thus increase Sales. As a matter of fact, increasingly more sellers that sell increasingly more products would often lead to increasingly more sales and increased revenue. The app receives 167 reviews with the overall score of 4.2/5, translated into: Definitely worth trying!
Highlight features
Turn your store into a multivendor marketplace
Allow unlimited number of sellers to your marketplace
Allow unlimited number of products to be sold on each vendor
Admin could assign existing products to sellers
Enable customers rating for sellers
Price: From $10/month. 15-day free trial.
Rating: 163 - 4.2 / 5
Multi‑vendor Marketplace by Marketcube.io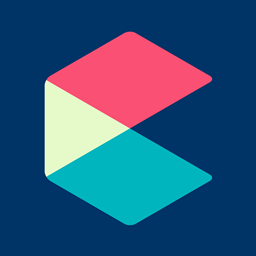 Multi-vendor Marketplace by MARKETCUBE.io was designed with a vision to transform your regular Shopify store into a fully operational multi-vendor marketplace. It equips you with all the tools you will need, from vendor and accounting to orders and inventory management, in order to smoothly run a marketplace business. With its state-of-the-art technology, everything that could currently be automated has already been automated, all to maximize your and your sellers' using experience. The app also offers a FREE plan with all of the fundamental features for beginning-level store owners and paid plans with advanced functionalities for larger-scaled businesses. In addition, for all information related to marketplace management, the MARKETCUBE.io is trusted with excellent real-time customer service.
Highlight features
Transform your Shopify store into a marketplace
Automate marketplace management
Give your vendors ownership
Yet still maintain full control
State-of-the-art technology
Price: Start from $0/month
Rating: 5 - 3.6 / 5
How Avada Commerce ranks Shopify Multi Vendor Marketplace apps list
These above 2 Multi Vendor Marketplace apps for Shopify are ranked based on the following criterias:
The ratings on Shopify App store
The app's rank on search engines
The prices and features
The app provider's reputation
Social media metrics such as Facebook, Twitter and Google +
Reviews and assessment by Avada Commerce
Top 2+ Shopify Multi Vendor Marketplace Apps
Special thanks to all vendors which contributed the best 2 Shopify Multi Vendor Marketplace apps. We honestly recommend you to give every app above a try if possible. We create this review series with the aim of helping Shopify online stores find the best Multi Vendor Marketplace for their website. All of the information on the review (including features, description, prices, and links) is collected from the vendor's website or their own published page/ selling channels.
The list of the best 2 Shopify Multi Vendor Marketplace apps is kept up-to-date on a regular basis by our team. Please feel free to reach us out if you have any questions related to this app review.
Don't see your app on the list? Wanna contribute more content to this review? Contact us