Shopify Most Viewed Products Apps 2020
5+ Best Shopify Most Viewed Products Apps from hundreds of the Most Viewed Products reviews in the market (Shopify Apps Store, Shopify Apps) as derived from Avada Commerce Ranking which is using Avada Commerce scores, rating reviews, search results, social metrics. The bellow reviews were picked manually by Avada Commerce experts, if your app about Most Viewed Products does not include in the list, feel free to contact us. The best Most Viewed Products app collection is ranked and result in July 2020, the price from $0. You find free, paid Most Viewed Products apps or alternatives to Most Viewed Products also. The Top 50+ Shopify Free Apps for Every Store.
5 Best Most Viewed Products Apps for Shopify
Here is a list of 5 best Shopify Most Viewed Products apps:
Wiser ‑ Personalized Product Recommendations & Upsell by Expert village media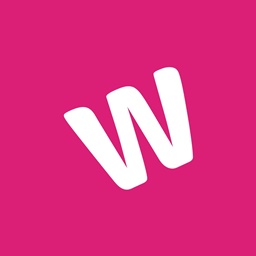 Wiser by Expert Village Media is a Personalized Recommendations and Product Upsell app that helps the Shopify merchants in increasing their conversion rate on store by showing different recommendations widgets to customers.
Wiser allows the merchants to show the recommendation widgets like Handpicked Recommendations, Related Products, Trending Products, Frequently Bought Together, Top Selling Products, Recently Viewed, Increase conversion rate by 20% to 30%. Multiple preset templates available to choose from to match the store branding. Highly customizable and more.
Highlight features
Multiple recommendations widgets in single app
Automatic setup process, no manual work required
In Depth Analytics system to show sales made by the app widgets
Allows to show recommendations on Thankyou page too
Allows to show recommendations on all pages of store including cart page too.
Price: From $9.99/month. 15-day free trial. Additional charges may apply.
Rating: 227 - 4.8 / 5
Most Viewed Products by Jasmine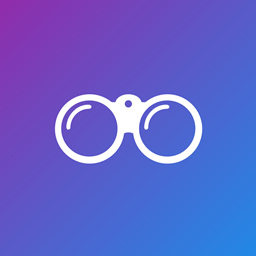 Most Viewed Products app developed by Jasmine concentrates on showing most viewed items. The app can easily offer an additional feature to the Shopify theme to display most viewed items at anywhere by inserting given snippets code. Every merchant can be provided with their separate settings. In fact, Most Viewed Product page can showcase most viewed items widget on pages you love and product view counts. Users might only need to perform a manual configuration. According to a recent study, it has stated that customers or visitors are attracted by those products which have many views and tend to purchase them. Showing "Most Viewed Products" on your site can support customers to make a decision in choosing high-quality products. Also, the app can improve the engagement time of each customer, therefore, increasing profit and revenue for your own store.
Highlight features
Display real-time of most viewed items to users' store
Showcase product view counts to customers
Offer additional features to Shopify' themes to show most viewed items
Provide customers with viewed products fields to help them make decisions
Boost up engagement time of customer and foster revenue
Price: $4.99/month. 7-day free trial.
Rating: 3 - 5.0 / 5
Trending Now Recommendations by Mlveda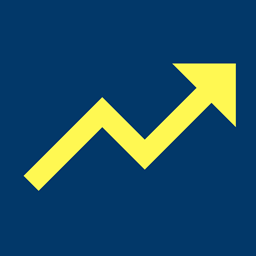 With different unique features, this Trending Now Recommendations app which is the best tool for the online merchants to optimize the sales and conversion. Moreover, designed by the most updated technology of the MLveda, this app creates beautiful websites. Therefore, more and more buyers will be impressed and come back to their shops. Such as an effective tool, this app also helps the Shopify store owners to motivate their customers and to manage their products easily.
By a click, this app will be installed to their shops within a minute. In addition, this Shopify app enables facilitating the delivery of orders for heavyweight shipping. The users also minimize the risk of their lost shipments by linking their current product catalog to Gateway. In this competitive Shopify marketplace, the Shopify store owners can make differences with specific shipments. Moreover, because of its delivery network, this app creates a quote to the customers. By this app, it is possible for them to save a lot of money.
To succeed in this marketplace, the Shopify store owners should utilize these features of this app; for example, the end-to-end solutions to convert shipments from their warehouse and feedbacks. This Trending Now Recommendations app is user-friendly so that the Shopify store owners can easily use it without any codes.
Highlight features
Facilitate the delivery of orders
Minimize the risk of lost shipment
Save a lot of money
Create quote to the customers
Provide product specific shipments
Price: $10/month. 7-day free trial.
Rating: 1 - 5.0 / 5
Recently Viewed Products by Zestard technologies pvt ltd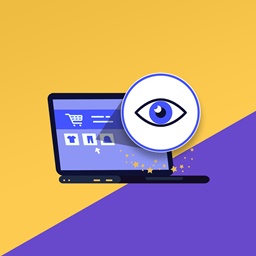 Recently Viewed Products, which is created and published by Zestard Technologies Pvt Ltd, is a wonderful tool for every e-commerce store to help your customers find their recently viewed products. With this application, the recently viewed products of your customer are displayed in the image slider to create a more convenient experience. You can choose how the image slider works with these selections: autoplay image slider or not and loop through image slider or not. In addition, the application helps you to customize the appearance of the image slider, you can change border, style, color, title, and subtitle to suit your website and your branding. On top of that, to provide the information about the product in the most convenient way possible, you can add choose to show a different page or a popup to show the description of the product that your customer chooses. With just a few simple steps to set up the Recently Viewed Products, improve your service and get more customers with this wonderful app!
Highlight features
Help your customer find the recently viewed products easily
Choose number of product you want to display
Allow users to customize the product image slider
Enable users to choose how image slider works
Allow adding page or popup for product description
Price: $4.99/month
Rating: - 0.0 / 5
Popular Products on Your Store by Zestard technologies pvt ltd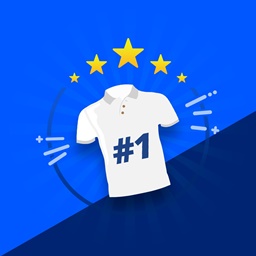 Popular Products on Your Store, which is created by Zestard Technologies Pvt Ltd, is a helpful assistant you all e-commerce store owners to increase your sales by displaying your most popular products of all time. With the help from Popular Products on Your Store, you can keep track of the most viewed and the most popular products through the graphical reports. Then, all your most viewed and popular products will be automatically shown in the popular products image slider. In addition, your customers can directly add the product from the image slider with "Add to cart" option. To help your customers understand more about the product, you can choose to show other page or popup within the page which will contain the description of the product. On top of that, Popular Products on Your Store enables you to customize the border, style, color, title, and subtitle of the image slider to make it suitable for your brand and your website. Create a comfortable experience for your customers and boost your sales as soon as possible by installing Popular Products on Your Store!
Highlight features
Provide graphical reports for Most Viewed & Popular Products
Customize the number of displayed products
Make changes in image slider title, subtitle, colors and layout
Enable page or popup about product description to be shown
Add products from image slider directly to the cart
Price: $4.99/month
Rating: - 0.0 / 5
How Avada.io ranks Shopify Most Viewed Products apps list
These above 5 Most Viewed Products apps for Shopify are ranked based on the following criterias:
The ratings on Shopify App store
The app's rank on search engines
The prices and features
The app provider's reputation
Social media metrics such as Facebook, Twitter and Google +
Reviews and assessment by Avada.io
Top 5 Shopify Most Viewed Products Apps
Special thanks to all vendors which contributed the best 5 Shopify Most Viewed Products apps. We honestly recommend you to give every app above a try if possible. We create Shopify apps review series with the aim of helping Shopify online stores find the best Most Viewed Products for their website. All of the information on the review (including features, description, prices, and links) is collected from the vendor's website or their own published page/ selling channels.
The list of the 5 best Shopify Most Viewed Products apps is kept up-to-date on a regular basis by our team. Please feel free to reach us out if you have any questions related to this app review.
Don't see your app on the list? Wanna contribute more content to this review? Contact us
Comments for Most Viewed Products
---
---
People also searched for
shopify most viewed products apps

most viewed products apps for shopify
top most viewed products app for shopify

top shopify most viewed products apps