Shopify Newegg Integration Apps 2020
9+ Best Shopify Newegg Integration Apps from hundreds of the Newegg Integration reviews in the market (Shopify Apps Store, Shopify Apps) as derived from Avada Commerce Ranking which is using Avada Commerce scores, rating reviews, search results, social metrics. The bellow reviews were picked manually by Avada Commerce experts, if your app about Newegg Integration does not include in the list, feel free to contact us. The best Newegg Integration app collection is ranked and result in July 2020, the price from $0. You find free, paid Newegg Integration apps or alternatives to Newegg Integration also. The Top 50+ Shopify Free Apps for Every Store.
9 Best Newegg Integration Apps for Shopify
Here is a list of 9 best Shopify Newegg Integration apps:
Jet Integration by Cedcommerce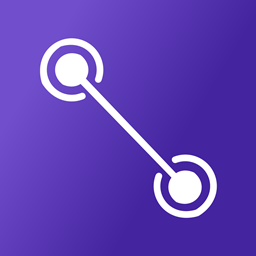 Jet Integration developed by CedCommerce is a must-try app and here are the reasons why any merchant should choose Jet Integration. First, the app provides you with big average cart value, which means that customers can add more items in a purchase thanks to the app's sophisticated engine matching the supply tools so that customers can be ready to increase their shopping carts. Second, Jet Integration can gather email address in an exchange of the discounts and users can include customers to the offline stores through in-store pickup. Take note that the app can filer the orders from customers that means that it offers the flexibility to the sellers to only accept orders and reduce the chance of picking up orders from areas where the shipment can make users' profit margin down. Users can opt for multiple products at Jet.com, including pet supplies, jewelry, watches, baby products, health and beauty or home and kitchen. The app helps you save money and time by guaranteeing the best handling of listing and updating in a real-time.
Highlight features
Automate operation of sales
Provide users with expert training and account manager
Guarantee best handling of listing as well as updating
Control product prices
Filter orders to prevent low profits
Price: Free plan available. 15-day free trial.
Rating: 79 - 3.9 / 5
Sellbrite by Sellbrite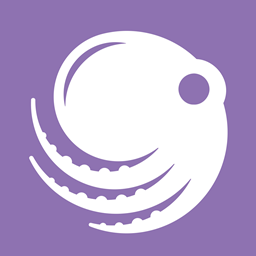 Sellbrite developed by Sellbrite is easy for any merchants to sell on eBay, Amazon, Walmart, Etsy and many more. As you might not know about, Sellbrite allows retailers and brands to list all as well as sell items on many social channels, hence taking control of the inventory and orders as well. It is known as one of the most amazing tools to simplify listing, optimizing fulfillment, and stopping the overselling. Users can reach more customers thanks to the app's ability to list their inventory. The app helps simplify users' workflow and manage your listing. Take note that you can create unlimited quantities of custom templates and pre-save them. Moreover, with the app, your inventory can be automatically synchronized to aid you in preventing the overselling. The app can connect with multiple marketplace accounts and synchronize the inventory numbers to your listing on sales channels, in minutes, and it is based on your own rule. Furthermore, you can easily print postage and deliver orders from an interface.
Highlight features
Control every sale channel from a single interface to save time
List inventory to help reach new visitors and customers
Adjust inventory automatically and synchronize sale channels
Enable to prevent overselling
Get postage printed and deliver orders from an interface
Price: From $49/month. 14-day free trial. External Charges may apply.
Rating: 61 - 4.6 / 5
Koongo ‑ Feed Marketing Tool by Koongo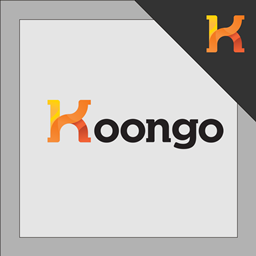 Koongo is an effective tool for data feed management designed to make connecting your store and exporting your products to various selling channels possible. The app supports over five hundred online marketplaces, comparison websites and affiliate channels. All of the orders you receive from these channels will be automatically sync to your Shopify every 30 minutes. You can deal with these orders the same way as you do with direct orders from Shopify. What even better is that integrated with Google Analytics, Koongo helps you keep track of your selling channels overall performance to figure out the best strategy to manage these channels. With the aid of Koongo, exporting your products to various selling channels has never been more convenient. Before making the purchasing decision, users are offered a 30-day free trial package. So no reason to hesitate. Install now to try out these awesome features!
Highlight features
Connect your store to various selling channels
Manage your orders effectively
Easy to track channels performance
Automatically and periodically sync products with API integration
Ability to connect channel categories to store categories
Price: From $24/month. 30-day free trial. Additional charges may apply.
Rating: 31 - 4.5 / 5
MultiChannel Sales Manager by Channelunity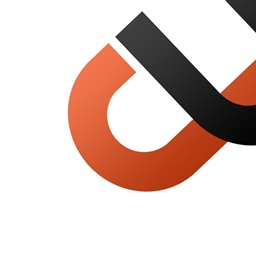 It is more chance for you to increase your customers and sales revenue if selling on the marketplaces, however, the management process may be complicated for you to control things efficiently. By using this app, everything can be much more simpler that you can use your shop as the center of your channel system. In details, you can easily organize a new marketplace with channels one by one or in bulk. Moreover, all the data will be synchronised with yours in Shopify automatically that you don't need to worry about the mismatch between the information. Things related to order import, order shipping, and inventory will also be updated immediately then the risks of overselling or delaying will be lower as well. Besides, there are advanced features which may raise your interest, like trend analysis report supporting. If you want to have a real experience, you can take a trial for 14 days and make the decision later, whether to use this app or not.
Highlight features
Make new marketplace including new and existing Shopify product data
Seamless integrations with eBay, Amazon, Etsy, Walmart + more
Reduce overselling risks by controlling inventory automatically
Automatically inform the marketplace about the order shipping
Provide trend analysis reports
Supply eBay listing theme designer to manage marketplace
Price: From $25/month. 14-day free trial. Additional charges may apply.
Rating: 16 - 3.9 / 5
SmartFeed Product Feed Manager by Smartfeed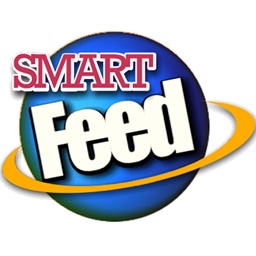 SmartFeed Product Feed Manager, which is released by the SmartFeed team, is an important tool for all Shopify e-commerce administrators to sell on Amazon, Walmart, Jet, Wish, Google, Newegg, and many more. With SmartFeed Product Feed Manager, you are enabled to transmit product feeds to many shopping comparison engines and marketplaces. We will synchronize all orders and products between your store and the marketplace in a very effective and simple way. Let your customers sort out your products by groups now with SmartFeed. We make sure that our extension will satisfy what you need!
Highlight features
Save time by syncing orders and product
Allow creating filter rules for each marketplace
Reduce the effort to manage your pricing
Optimize your inventory adjustments
Combining data for each Distributor in a short time
Price: From $69.95/month. 30-day free trial.
Rating: 13 - 4.6 / 5
Newegg Marketplace Integration by Cedcommerce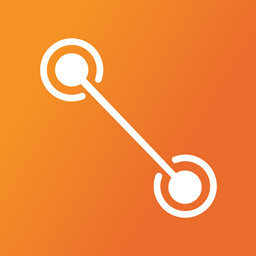 Newegg Marketplace integration by CedCommerce is an app designed to integrate your Shopify store with Newegg.ca. After the app is installed to your Shopify store, all all orders from Newegg.ca could be instantly processed on your Shopify store. It connects Shopify and Newegg seamlessly to keep the data alike in both channels. Along with all the changes in Shopify ecosystem, the app updates periodically to make sure users are enjoying the latest technology. Moreover, auto orders cancellation and upgrade in inventory management would save you from marketplace penalties as well as ensure that the information customers receive is the right one. What is even better than those attractive features? CedCommerce offers users a dedicated support team who would give you expert trainings 24/7. Try it out!
Highlight features
Connect Shopify and Newegg seamlessly
Periodic automatic update
Create products manufacturer
Relieve the stress of inventory management
24/7 support team
Price: Free plan available. 15-day free trial.
Rating: 10 - 4.8 / 5
Newegg‑CA Integration by Cedcommerce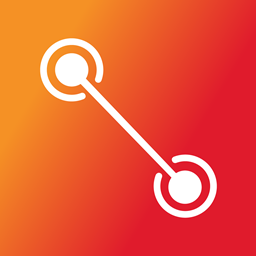 Newegg‑CA Integration by CedCommerce is a Shopify app designed to serve you mulitple purposes. The app allows you to edit and upload products to your store in bulk. It also notifies you via email whenever an order is placed, as well as automatically cancels orders with insufficient inventory. The app offers near real-time synchronization and regular periodic app updates to make sure you are always enjoying the best service available.
Highlight features
Edit and upload products in bulk
Almost real-time synchronization
Notified via email for each order placed
Automatically cancel orders with insufficient inventory
Auto periodic app updates
Price: Free plan available. 15-day free trial.
Rating: 2 - 5.0 / 5
InfiPlex OMS by Infiplex order management system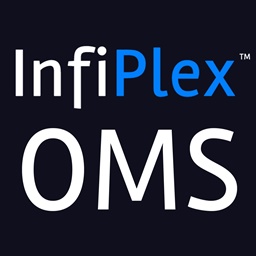 To manage effectively the online stores, the merchant's needs to empower their stores with the useful Shopify apps. The InfiPlex Order Management System (OMS) Shopify app is one of the best choices for the store owners to track their shipping and inventory in multiple markets from their Shopify store admins pages. This InfiPlex OMS app allows users to perfectly connect their stores to other marketplaces such as Amazon, eBay, etc. It is totally easy for the online sellers to update all the attributes of the inventory and products information. Especially, the users enable managing the quantity of products,which is saved in the marketplace system. Moreover, with the Step-by-Step instructions, the store owners can easily connect their stores without any coding required. In addition, this app also allows online sellers to use whatever shipping tools. Last but not least, the InfiPlex OMS with a daily re-order email can motivate the past customers to repeat their purchases by automatical emails every day.
Highlight features
Enable connecting to all marketplaces such as Amazon, eBay
Provide the product upload tools
Provide the re-pricing tools
Easy to give re-order recommendations
Support to manage daily sales and re-orders
Price: $10/month. 14-day free trial. Additional charges may apply.
Rating: 2 - 3.0 / 5
ChannelSale by Channelsale software services inc.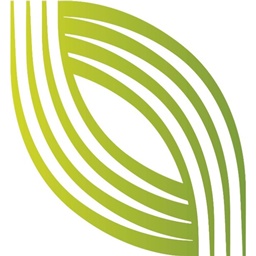 ChannelSale designed by ChannelSale Software Services emphasizes marketing products based on places to sell. With ChannelSale, you can show off your products on many internet-based channels so that it is highly likely that your items would reach more customers. There are a lot of noticeable characteristics that are worth mentioning. First, ChannelSale connects with huge and prestigious online marketplaces such as eBay, Amazon, Walmart, Wayfair and so on. Furthermore, you can update items from Shopify to many channels, which promotes your products to a large number of customers. Second, ChannelSale helps store's admins to change product data such as merge field, add new content and set business rules. Third, to optimize inventory management, the app provides Channel Sale account to admins so that he or she can control the number of order on the homepage and e-platform. ChannelSale offers to users with four types packages: launch ($99 per month), silver ($249 per month), gold ($449 per month) and enterprise ($799 per month).
Highlight features
Connect with Shopify Store and top e-markets
Support variation products such as sizes, colors
Update items from Shopify to many channels
Adjust the price on each market
Manage the store via Channel Sale account
Price: From $99/month. 14-day free trial.
Rating: 2 - 1.0 / 5
How Avada.io ranks Shopify Newegg Integration apps list
These above 9 Newegg Integration apps for Shopify are ranked based on the following criterias:
The ratings on Shopify App store
The app's rank on search engines
The prices and features
The app provider's reputation
Social media metrics such as Facebook, Twitter and Google +
Reviews and assessment by Avada.io
Top 9 Shopify Newegg Integration Apps
Special thanks to all vendors which contributed the best 9 Shopify Newegg Integration apps. We honestly recommend you to give every app above a try if possible. We create Shopify apps review series with the aim of helping Shopify online stores find the best Newegg Integration for their website. All of the information on the review (including features, description, prices, and links) is collected from the vendor's website or their own published page/ selling channels.
The list of the 9 best Shopify Newegg Integration apps is kept up-to-date on a regular basis by our team. Please feel free to reach us out if you have any questions related to this app review.
Don't see your app on the list? Wanna contribute more content to this review? Contact us
Comments for Newegg Integration
---
---
People also searched for
shopify newegg integration apps

newegg integration apps for shopify
top newegg integration for shopify

top shopify newegg integration apps