Shopify Low Stock Alert Apps 2021
6+ Best Shopify Low Stock Alert Apps from hundreds of the Low Stock Alert reviews in the market (Shopify Apps Store, Shopify Apps) as derived from AVADA Commerce Ranking which is using AVADA Commerce scores, rating reviews, search results, social metrics. The bellow reviews were picked manually by AVADA Commerce experts, if your app about Low Stock Alert does not include in the list, feel free to contact us. The best Low Stock Alert app collection is ranked and result in April 2021, the price from $0. You find free, paid Low Stock Alert apps or alternatives to Low Stock Alert also. The Top 50+ Shopify Free Apps for Every Store.
6 Best Low Stock Alert Apps for Shopify
Here is a list of 6 best Shopify Low Stock Alert apps:
Notify Me by Makeprosimp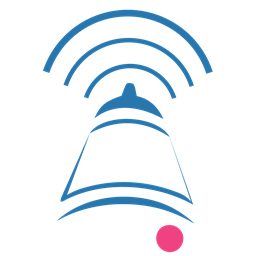 Notify Me, which is released by the MakeProSimp team, is an important tool for all Shopify e-commerce administrators to get notified of out-of-stock products.
With Notify Me, you are enabled to set many email notifications and Web Push Notification reminders for those products which are entirely sold out. In details, this extension features SKU in email reminder, displaying Vendor name in email reminder, editing the subject line and setting multiple email addresses for reminders, setting inventory warning levels by variants or products. Especially, you can actively control your store's inventory only by using this application.
Notify Me allows you to use up to 5 emails to be automatically-sent out-of-stock products notifications when the inventory goes below Inventory Warning Levels.. By doing so, you can save your time looking for what product is already sold out and extend sales by filling inventory. It only takes up to one hour for you to get the inventory reminder right after any product goes below the inventory warning level. Let's get control over your store's inventory in the right way now with Notify Me, install it today!
Highlight features
Create various email reminders when any product is out of stock
Customize the subject line, vendor name for email reminders
Control the product stock from Notify Me
Automatically raise the inventory of products and variants if it goes below the warning level
Edit the inventory right from email reminder
Price: From $4.99/month. 14-day free trial. Additional charges may apply.
Rating:4.8 / 5
Low Stock Alert by Exto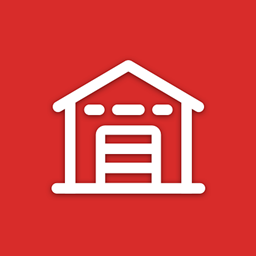 Low Stock Alert, which is released by the Exto team, is an important tool for all Shopify e-commerce administrators to keep track of your low stock items in an automatic way. With Low Stock Alert, you are enabled to avoid losing credibility as a merchant or losing a ton of orders before you catch up. To save your store from that problem, this extension can monitor your inventory and send you various alerts when it dips below a certain warning level. Conveniently, you will receive an email notification about those low stock items on a daily basis. Furthermore, you are able to select the best timeframe for all of the alerts. Please note that this application is generated for free, get it now and start your free trial as soon as possible!
Highlight features
Send email alerts to notify you of low-in-stock products
Download and receive the list of low-in-stock items thru email
Quickly view the low stock list with 1 click
Custom email address for every alert rule
Set time for the email alert to be sent
Price: From $5.99/month. 14-day free trial. Additional charges may apply.
Rating:4.2 / 5
StockBot by Storebuilder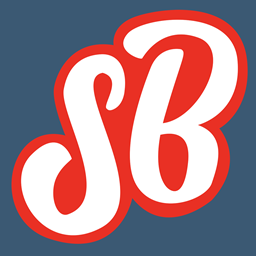 You are a manager and you want someone who will send to you a notification about products running low on quantity. Your concern will be solved with Stockbot invented by StoreBuilder which is famous for developing effective apps on store management. Stockbot allows admins to set low-stock alert emails on specific time such as hourly, daily and weekly. Thanks to warning emails, you are not afraid of sold-out products which may cause buyers' disappointment. Moreover, in each email, an Excel-friendly report is attached so that you can get the exact number of remaining inventories. Second, the app equips with Inventory Forecasting which let you know the perfect number of items that you should have in your warehouse to meet buyers' demand. Besides, the app also identifies SKUs with slow sales to help you come up with better sales strategies. Finally, you are assured to receive refunds if you uninstall StockBot with 30 days of installation. There are three packages that you can choose: basic ($9 per month), pro ( $25 per month) and forecasting ($50 per month).
Highlight features
Announce items with low quantity
Predict the ideal number of products to meet buyers' demands
Avoid out-of-stock situation
Provide web report online
Better manage inventory costs
Price: From $9/month. 14-day free trial.
Rating:4.9 / 5
MerchBees Low Stock Alert by Merchbees
If an item is out of stock, you will lose some sales. In addition to that, you may lose not only an order, but also a long-term customer. Customers go to a different store to find the desired item, and next time, they will choose the other store if they are satisfied with their shopping experience. MerchBees Low Stock Alert prevents you from losing sales and customers by notifying you when the items' inventory level is below a specific threshold. This way, you can restock an item before it is out of stock. Even if you don't want to restock, you can hide your sold-out products. It is also important for the user experience.
Each merchant who uses this app will be pleased with it because of its extraordinary features. With Merchbees, you can set multiple email alerts for different email subjects and various recipients. The emails include a summary of a low stock item list and CSV report. Moreover, you can choose the best days and hour for receiving emails, or you can be notified as soon as your item's stock is at a critical level. In addition to that, this low stock alert tool supports advanced filtering. This way, you can filter products based on vendors, collections, or tags.
One of Merchbees' biggest differences with other low stock applications is that it can track inventory based on location. Therefore, you can set alerts based on a single location or multiple ones. Furthermore, you can see all items being at a critical stock level on the report within the app. In addition to all these outstanding features, Merchbees has a very comprehensive free package. Install it today and start using it with only one click!
Highlight features
Create various email alerts for different items and recipients with CSV files
Filter products/variants using multiple filters; collection, vendor, tag, product, or variant
Set alert for a single location or multi-location
Set alert based on both variant's stock and the total stock of the product
See all the low stock items on the web report
Price: Free plan available. 14-day free trial.
Rating:5 / 5
EZ Inventory ‑ Inventory Sync & Alerts by Highview apps llc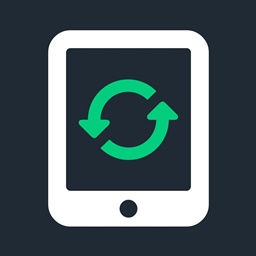 To manage the inventory, the store owners will have many struggles with thousands of products. Therefore, users need a Shopify app which is a useful tool to sync their inventory quantity. The EZ Inventory is what all the store owners want to have to transfer these data to CSV files automatically. Moreover, by using this app, the Shopify store owners are provided with the simple inventory management tool. In addition, this EZ Inventory app allows the users to be notified by the emails when the product is low in stock. Besides, the users can be supported with the multiple data feeds, schedule the FTP and SFTP. Last but not least, it is very easy for the store owners to use and configure so they just need a few minutes.
Highlight features
Enable syncing the inventory quantity
Set up with low stock alerts
Mantually upload a feed
Provide advanced filtering
Support to multile locations
Price: From $19.95/month. 7-day free trial.
Rating:5.0 / 5
Low Stock Notifier by Xeon app
Out-of-stock products are the keywords that every visitors do not want to see when they come to the Shopify store. Therefore, it is important for online sellers to hide their sold-out products on their product page. Because there are thousands of types of products, it is not easy for the Shopify store owners to manage all items in their Shopify stores. However, this Low Stock Notifier app is the solution to these problems. It will automatically notice for admins when there is an out-of-stock product.
Any online merchants who used this app will satisfy with it because of its outstanding features. There are multiple notifiers that this app can create so that the store owners can ensure that they will not miss any notification. Moreover, this automates alert tool support the app users to filter their products based on their vendors or collections. By the WYSIWYG editor, this app is also effective to create emails easily. Therefore, it is easy for Shopify store owners to send notifications via emails or slacks.
Besides, the stock can be set the threshold level to trigger the notifier. In addition, the number of notifications created is as much as the Shopify store owners expect. Without coding requirement, the Shopify store owners can set up a notification within minutes.
Highlight features
Send the low-stock alerts
Support to filter product variants such as vendors or collections
Provide a WYSIWYG editor to create emails templates easily
Easy to set up notifications
Allow to send notifications through emails or slacks
Price: $2.99/month. 14-day free trial.
Rating:0 / 5
How AVADA.io ranks Shopify Low Stock Alert apps list
These above 6 Low Stock Alert apps for Shopify are ranked based on the following criterias:
The ratings on Shopify App store
The app's rank on search engines
The prices and features
The app provider's reputation
Social media metrics such as Facebook, Twitter and Google +
Reviews and assessment by AVADA.io
Top 6 Shopify Low Stock Alert Apps
Special thanks to all vendors which contributed the best 6 Shopify Low Stock Alert apps. We honestly recommend you to give every app above a try if possible. We create Shopify apps review series with the aim of helping Shopify online stores find the best Low Stock Alert for their website. All of the information on the review (including features, description, prices, and links) is collected from the vendor's website or their own published page/ selling channels.
The list of the 6 best Shopify Low Stock Alert apps is kept up-to-date on a regular basis by our team. Please feel free to reach us out if you have any questions related to this app review.
Don't see your app on the list? Wanna contribute more content to this review? Contact us
Comments for Low Stock Alert
---
---
People also searched for
shopify low stock alert apps

low stock alert apps for shopify
top low stock alert for shopify

top shopify low stock alert apps