How to use Shopify Card Reader
Last updated: October 01, 2023
When it comes to setting up an ecommerce store in Shopify, payment method is a vital step that any store owner would care about. One of the most popular questions for this step that we've got is how to use the card reader for accepting payments via credit or debit card.
Using card reader in Shopify can be pretty simple with some configuring tasks, but it may also some certain knowledge, especially for new users. There are quite a few types of card readers and you should also consider the price ranges.
So in this article, let us take a closer look at how to use card reader in Shopify in more detail. After reading this post, we hope you will be able to figure out the best card reader for your Shopify store.
Overview
Nowadays, cashless payment with credit and debit cards is becoming so popular that there's hardly any Shopify store without this method. It is quick, safe and more importantly, convenient for both of you and your customers. Choosing an appropriate card reader to use would be good for the payment experience.
What is card reader?
In a nutshell, a credit card reader or a terminal is a device that will let you accept debit and credit card payments through simple actions such as tapping, inserting, swiping cards, or entering card information manually. Usually, the card readers are small card swiping gadgets that are attached to your POS Shopify devices.
Shopify POS supported card readers
Which card reader suitable for you depends on the location, payment processor that you use as well as the software you are running to operate Shopify POS. Currently, Shopify POS is supporting card readers as below:
The Tap & Chip reader
The Chip & Swipe reader
The Swipe card readers
The Tap, Chip, and Swipe card reader
The Moneris iPP320 terminal
The enabled card readers are compatible with Shopify POS, so you can take a Shopify POS payment and the purchase information will be shown on the order list in Shopify. Remember that your store must be in a supported country, using a compatible payment provider in order to use a supported card reader. Otherwise, an incompatible external card reader can also be used. You can locate an outside terminal provider in any location, and you do not have to create a particular payment provider in your Shopify server, as billing is done outside of Shopify.
How to use Shopify Card Reader?
Generally speaking, using a card reader involves tapping, chipping and tapping. For each type of Shopify Card Reader would have slightly different usage.
Chip & Swipe Reader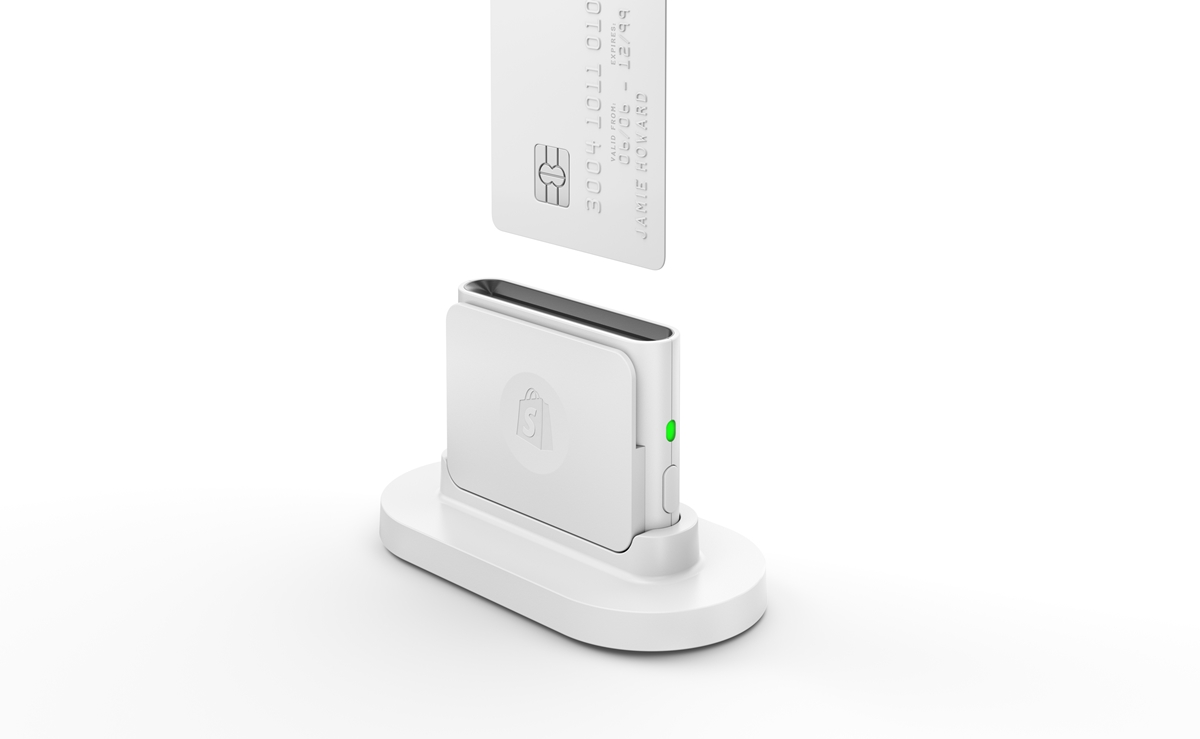 Shopify Chip & Swipe Reader is a digital reader that can connect to your iPad, iPhone, or Android device wirelessly. You must add or swipe a token and register on your POS computer display. The Chip & Swipe Reader comes with a base which rests on the countertop. It is good if you are frequently in different places or just begin to accept card payments.
Two stickers can be used for attaching the Chip & Swipe reader (like a backrest cell phone or tablet) to other devices or a smooth flat surface. The mounting stickers can be wiped and re-used. Easily press the power button on the side to turn on the reader and then pair with your device. The reader would turn inactivity after 30 seconds without using and turns off fully after 3 hours if you want to connect with another device, unpair device from Shopify POS.
Swipe (audio-jack) card reader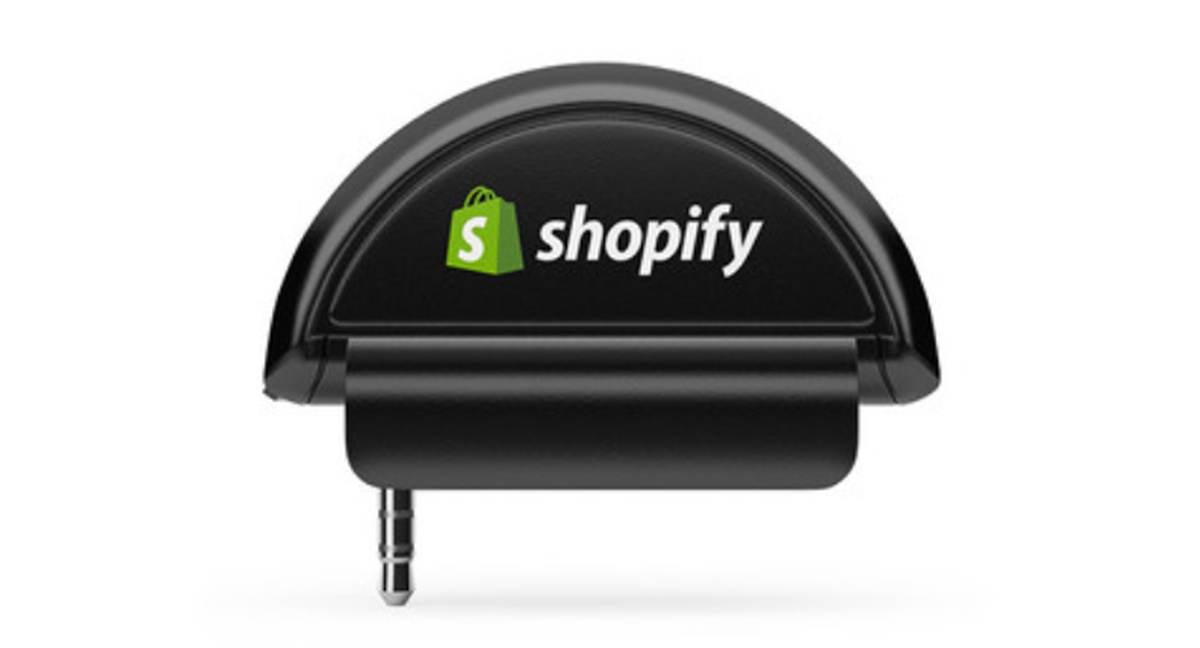 The card reader Swipe (audio-jack) is a lightweight, affordable alternative for ecommerce shops. To use it, the user plugs your iPhone, iPad or Android into your audio jack. When using an iOS device, the card reader of the General Configurations can be disabled to enter the music playback audio jack.
Tap credit on the checkout screen in order to accept payment via Swipe (audio jack) card reader. If you use an existing payment terminal instead of a card reader sponsored by Shopify, you only have to tap Existing Terminal.
Swipe (30 pin) card reader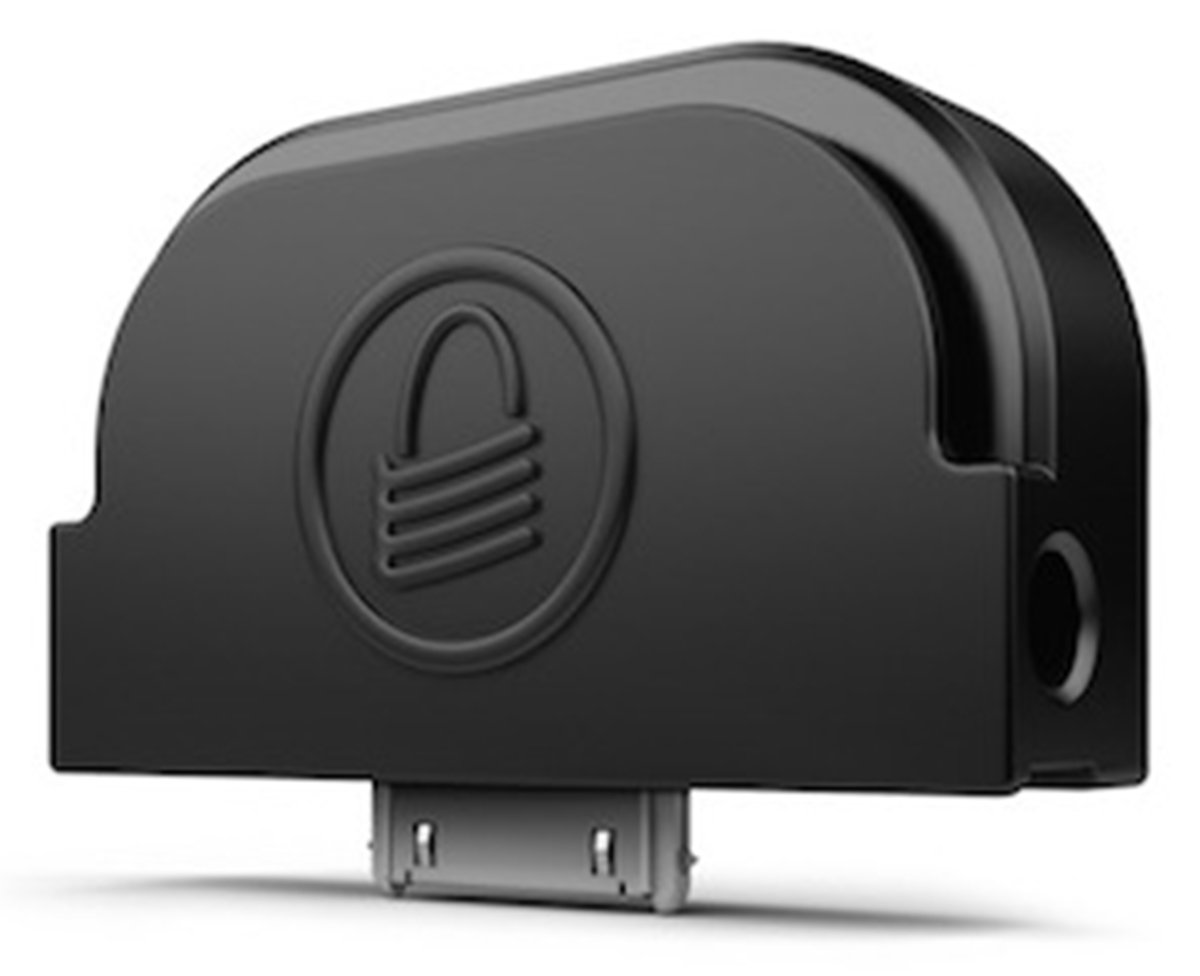 The card reader Swipe (30 pin) was removed from Shopify. If you are already using the card reader, you can keep doing so and you can switch to a card reader. To use this card reader, get Shopify Payments allowed or a payment processor assisted by the POS enabled to do so.
Swipe (Lightning) card reader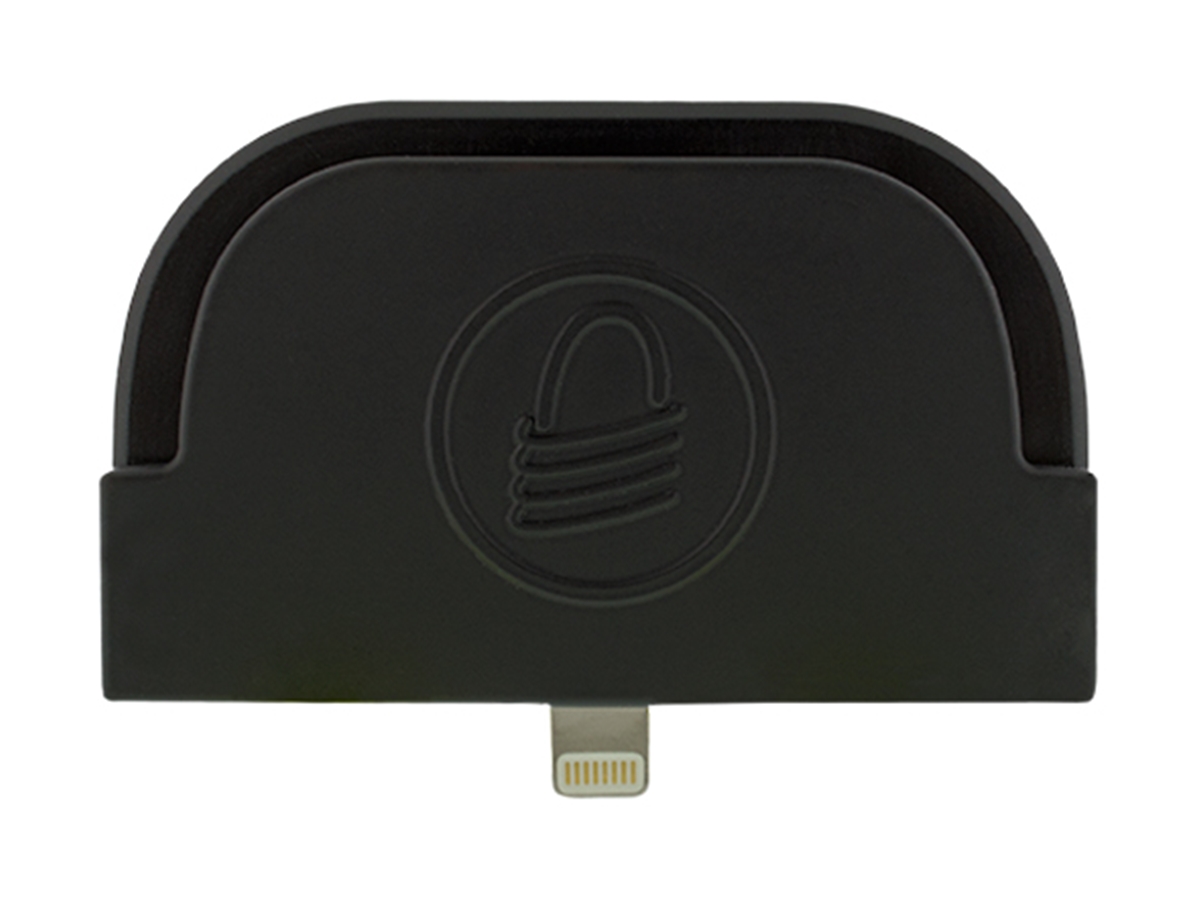 The compact nature of the Swipe (Lightning) card reader makes it accurate for large quantities of card pads. However, it is available only in Canada. It connects directly to your iPad or iPhone and is cable-free, so it's ideal for mobile retailers. The model is more durable than the Swipe card reader, making this card reader a good option for traders who take credit card payments daily.
Place the lightning connector on your iPad or iPhone to mount the card reader. Connect the included micro-USB cable to the pass-through USB port of the card reader for charging your iPhone or iPad while using the card reader. In order to use it, just turn the card over the card reader with the magnet strip that faces backward. Please remember to check for an internet connection. To process payments, Shop POS needs to connect to the Web through the wireless Internet or cellular data of your phone.
Tap, Chip, and Swipe card reader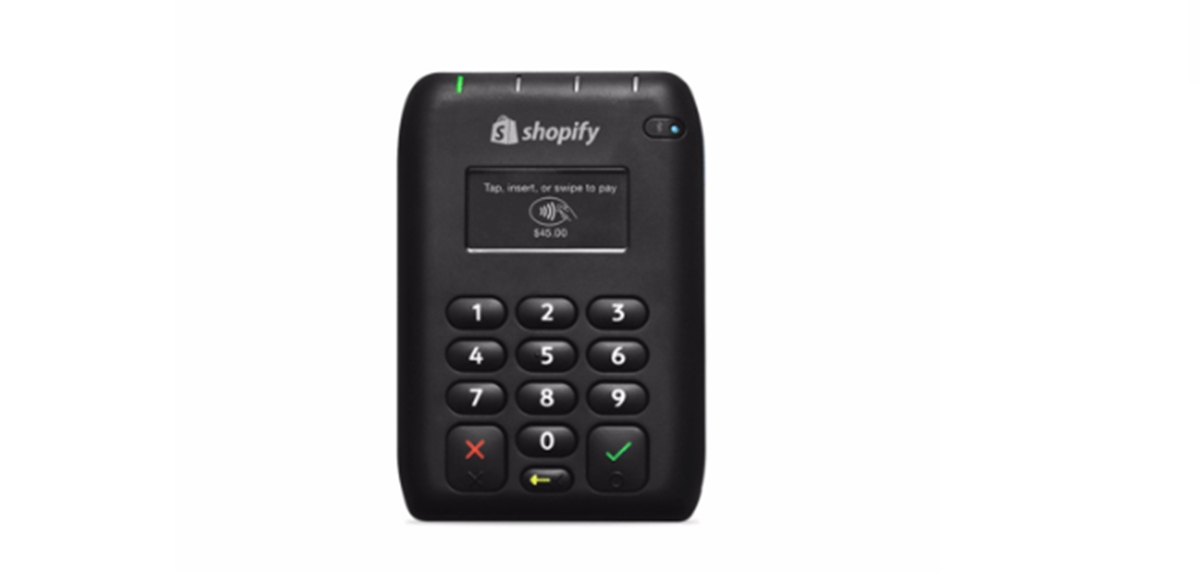 You can take the credit card and cardless payment (including Android Pay and Apple Pay) from Shopify's Tap, Chip and Swipe card reader with the POS Shopify app. You should pair the card reader with the available countertop for an attractive checkout counter and retain the card reader charged at all times when you have a physical shop.
Before you use it for the first time, remember to charge your card reader fully. It takes 4 hours for the card reader to be fully recharged. To switch the card reader on, press and hold on to the device's power button until the Shopy logo is on display. Click the power button for a second to place the card reader in sleep mode. By pressing any button on your card reader, you can wake it up.
This card reader is available only in the United Kingdom and Ireland.
Moneris card reader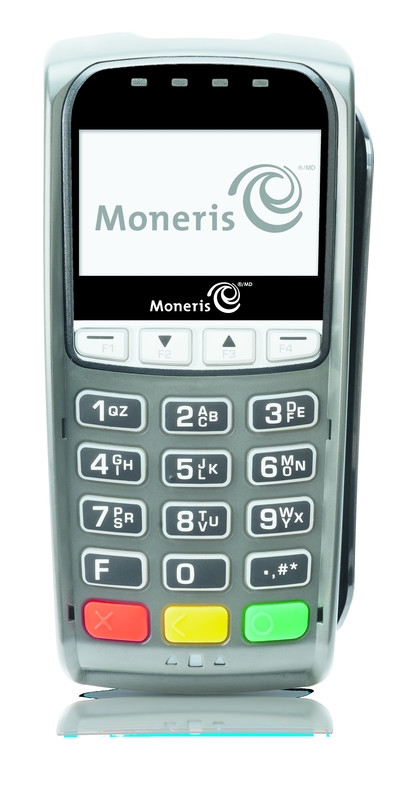 You can use the Moneris iPPP320 terminal to accept transactions via cards if you are using Shopify POS for the iPad in a Shopify or later cycle. Transactions on all major credit cards, debit cards and non-contact transactions such as Apple Pay and Android Pay can be processed via Moneris iPP320 terminal. The Moneris terminal would reduce the risk of mistakes if an alternative card terminal is used.
You will need to register for a Moneris merchant account before you can continue using the MonerisiPP320 terminal. Upon the acceptance of your request, Moneris gives you an iPPP320 terminal with the appropriate Shopify code. You need to order a terminal that deals with Shopify from Moneris if you have a Moneris account already.
Tap & Chip Reader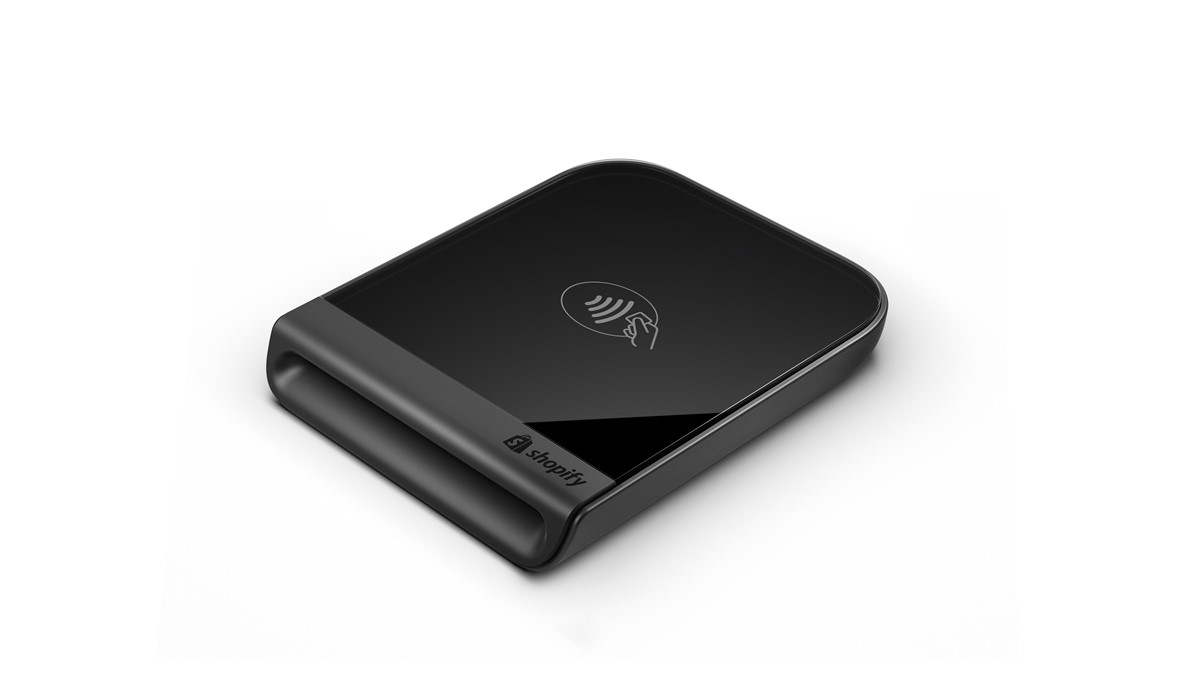 The Shopify Tap & Chip Reader is a card reader that complies with EMV and attaches to your Mac, iPhone or Android wireless. You will take cardless payments with the Shopify POS app for Shopify's Tap & Chip Reader. The Tap & Chip Reader is only available in Shopify Hardware Store based in the United States.
You need to link and attach the reader to your POS computer to use the card reader for Shopify POS. Click on the front of the card reader and hold the contactless payment card or computer until all 4 blue lights show to allow for a click transaction. The transaction is complete when Shopify POS displays the receipt message.
How much does the Shopify Card reader cost?
Shopify brings you a wide range of prices, starting from $29 with the Shopify Chip & Swipe Reader. It is a good idea if you are just starting to accept payment with credit and debit cards. If you are looking for more advanced technologies, consider Shopify Dock for Tap & Chip Reader at $39 or Shopify Tap & Chip Card Reader at $49.
Due to the fact that Shopify offers its POS technology independently, a third-party card reader will legally be used; however, they would charge you a fee of between 0.5% and 2.0% to offset the missed purchase costs.
How does Shopify compare to other card readers?
Shopify is at the very top of the list in terms of cost for card readers, which is unusual because Shopify uses almost the same system like PayPal, for which is $45 less. However, as each provider's subscription tier has variable plans, it is difficult to compare it with other services.
The second aspect is the type of card terminal that you can see in typical stores as ordinary brick and mortar businesses. The cost of payment handling is usually very low due to long-term contracts and minimum monthly charges. In fact, if you run your mobile card reader and a traditional terminal for the total transactions of more than $2,000 a month, you would save more with the mobile offer.
Conclusion
As you can see, there are plenty of options for a card reader for different levels or budgets, shop locations or owner's demand. We hope that you have found out which type of card reader to choose and how to use card reader in Shopify. If you have any questions or troubles when using the reader, feel free to let us know.
Related Posts:
---
Mike is a content writer at Avada, with a love for video games, gadgets, and software. He has been writing about the industry now for over 7 years. He likes to keep up-to-date with the latest software releases. He's also an avid reader, and he enjoys spending time outdoors with family and friends. When he's not working, you can usually find him playing video games or exploring new outdoor activities.