How to integrate Square with Shopify store?
Last updated: October 01, 2023
While selling online, you are probably going to wonder the way of choosing which merchant services are right for your business, like what will suit you the best? In my experience, most people would go for Square POS and Shopify POS as they are two of the most powerful point of sale platforms on the market. As far as I know, both services are suitable for all kinds of business. But how can you select one to utilize? Or should you integrate Square with Shopify store?
Let's play a role as a small business owner that wants to have a POS system. So now you will have to see a fair comparison between Shopify and Square Payment to see the pros and cons of each choice, and how to deal with your choices as well.
About Shopify Payments
Shopify is a platform for building and running an online store. But for Shopify Payments, it's simply a third party service that manages all the steps between the time that a user types in their card information into your checkout page, and until the money reaches your bank account. To understand more about this subject, read our Shopify Payments Review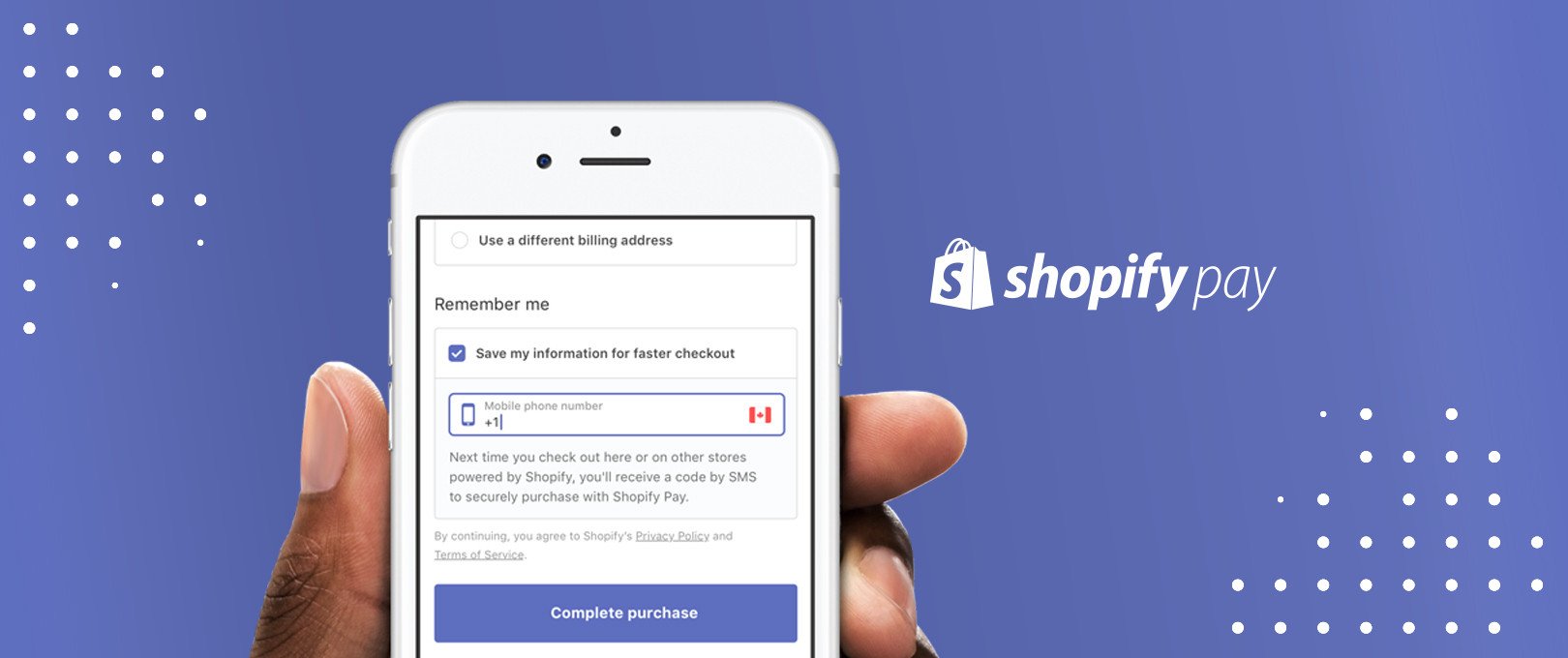 What is Square Payment?
Square Payment is a financial service, merchant services aggregator that was initially created in 2009 with a view to offering a free card reader for its smartphone app with no monthly fee, allowing businesses to take in-person payments via their mobile phone also.
What can Square Payment help you? First of all, you will be able to set up and ready to process payments within minutes and only have to pay for your instant payments with just 1 percent of the fee. Even more, with the advanced iPad PoS system, the monthly fee is totally available for you.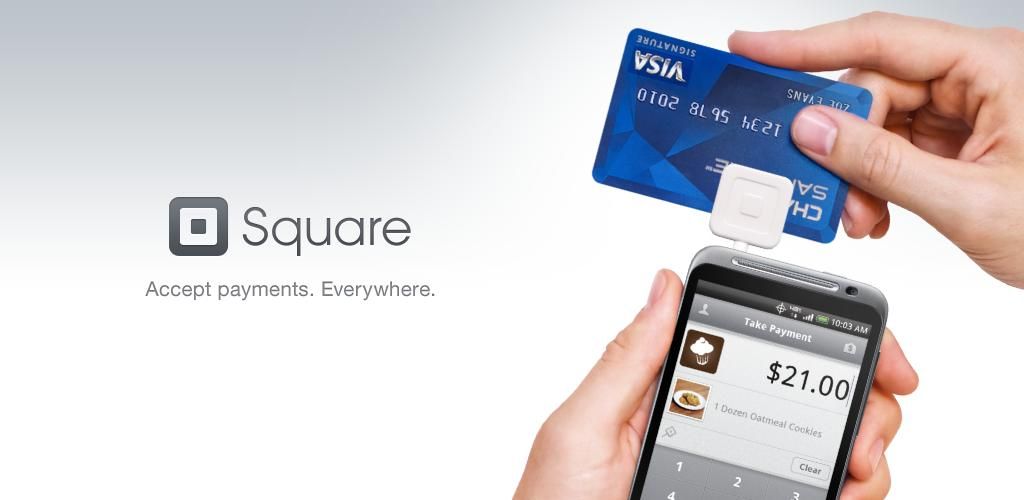 However, the fees for payment processing are considered to be a little high, but everything comes with its price. Because with Square Payment, every your payment will be put straight forward and published on your site with a guarantee of no hidden charges. Generally, the online transactions are 2.9% +30c, swiped, dipped and tapped transactions are charged at 2.75% and keyed in payments, there is a cost of 3.5% + $0.15 on all keyed-in or card-on-file transactions as well. Also, the software will be integrated into your own app as well as the free of charge Customer Dispute Management.
Once you have already signed in to your new account, you will get access to a very simple and easy-to-navigate Dashboard with apps, products and services, and also five central icons – gross sales, payment methods, top items by sales, top categories by sales, and feedback. Your basic point of sale system features will enable you to process payments with access to the Square hardware. This is totally ideal for any business owner because Square Payment always focuses on simplicity, which is highly preferred by people who are running their own business.
How to integrate Square with Shopify?
Can I use Square on Shopify?
Both Square and Shopify are Payment service providers, which means small business owners are able to accept credit card Payments without requiring them to open a separate merchant account on these two providers. However, there are a few differences between Square vs. Shopify. As Square is free-to-use, with processing fees included after that. When it comes to Shopify, what you will pay is based on a paid subscription plan. The more expensive your Shopify plan, though, the lower your processing fees will be.
Generally, every payment service provider will aggregate payments from all of their clients into a single merchant account, after that, each client will be paid individually from that account. As a result, you will save an amount of money for additional expenses because you don't have to operate your own merchant account. When a client fails to meet their terms of service, that payment service providers will be likely to hold funds or terminate accounts. Hence, familiarizing yourself with Shopify and Square's terms of service is highly recommended by us to prevent this case from happening to your business.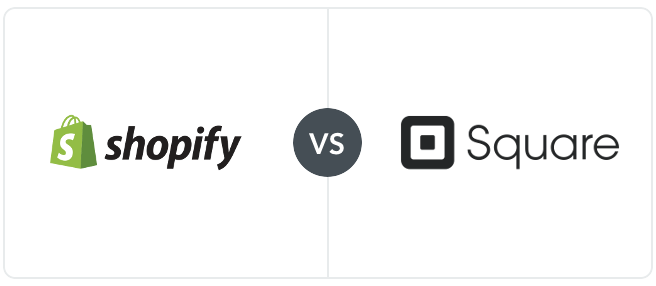 Comparing Square vs. Shopify payment processing, both are PCI compliant and feature fraud prevention and end-to-end encryption. Also, the payments from all major credit card networks are accepted by both. For online payments, Square integrates with a variety of eCommerce platforms, including BigCommerce and WooCommerce. Shopify will charge a fee for using a third-party payment gateway with additional fees. Even though Shopify supports dozens of payment processors, but Square is not one of them because the two companies are like fierce competitors. In order to use Square at the same time on Shopify, there are also a number of third-party apps that will synchronize Shopify with Square, which may also give you what you need, which will be represented below:
Integrate Square with using Skuiq
The first app that I would like to mention is the Skuiq, which will help you seamlessly integrate your Square products into Shopify including fields like on Square with Item Name, Inventory, Variant Name, Price, SKU, Description, Image and on Shopify with title, Inventory, Color / Shade, Price / Compare at Price, SKU, Description, and Images as well.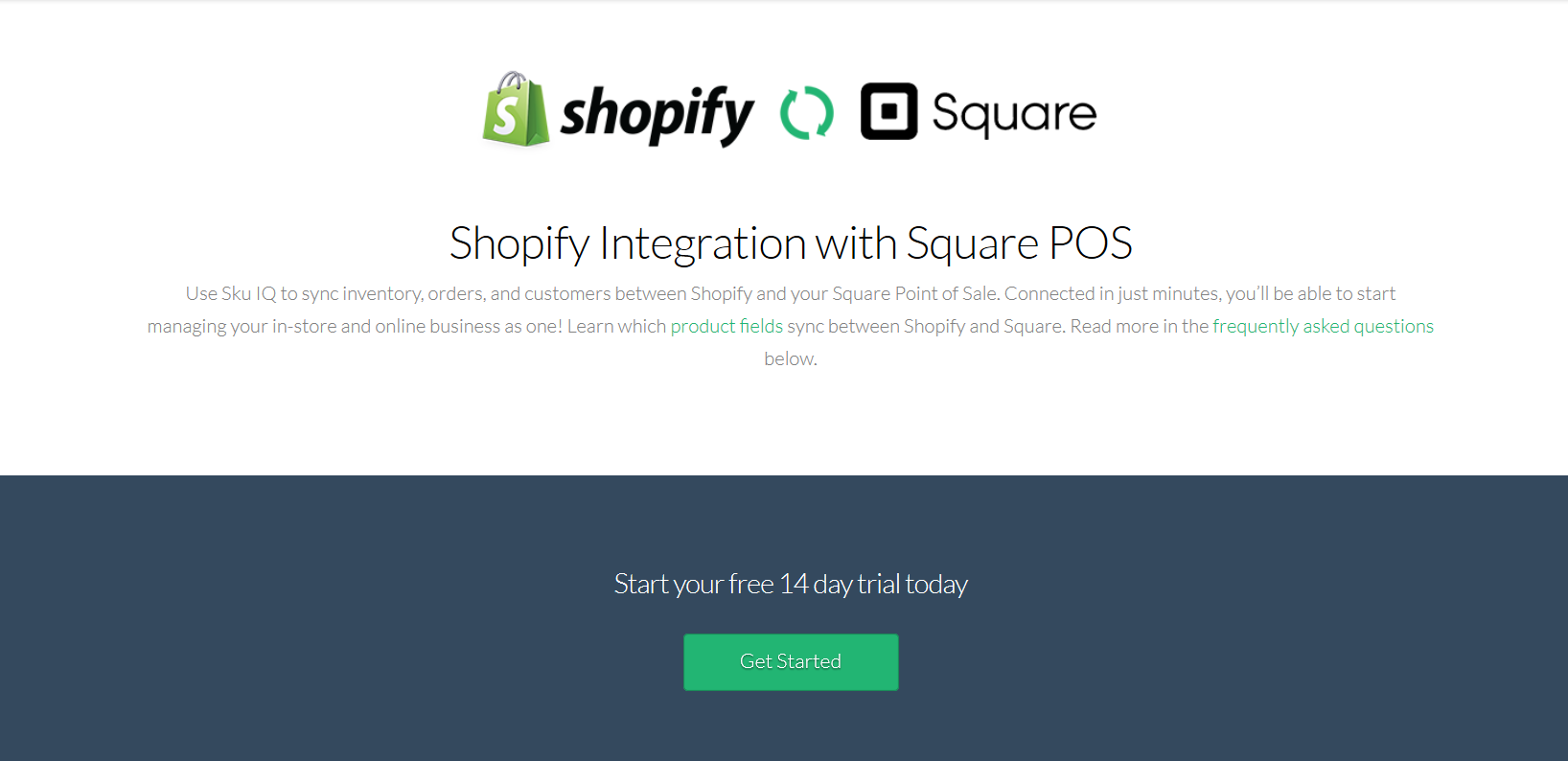 As a consequence, you will be able to get the consolidated inventory data that will help you sell online more by pushing products from Square to Shopify with a click of a button. You will be given a complete version of SKUs online while avoiding double data entry to enable you to manage all of your SKUs, online and in-store, from one spot. Together with Inventory data, Skuiq also concentrates on the unified Sales dashboard to help you see your Shopify and Square sales together as they happen through one sales dashboard. After that, you will get actionable analytics like your top-selling products online and in-store, top customers, sell-through reports and so on.
Integrate Square with using Zapier
The second option is Zapier that is created to connect your Shopify and Square without the help of a single line of code.
All Triggers and Actions are listed here in Zapier. There are some of the interesting elements that you should not miss out, which is the New Blog Entry that will be triggered when a new entry is added to a blog in your Shopify store, also a New Abandoned Cart that will show up whenever a cart is "abandoned" and many more.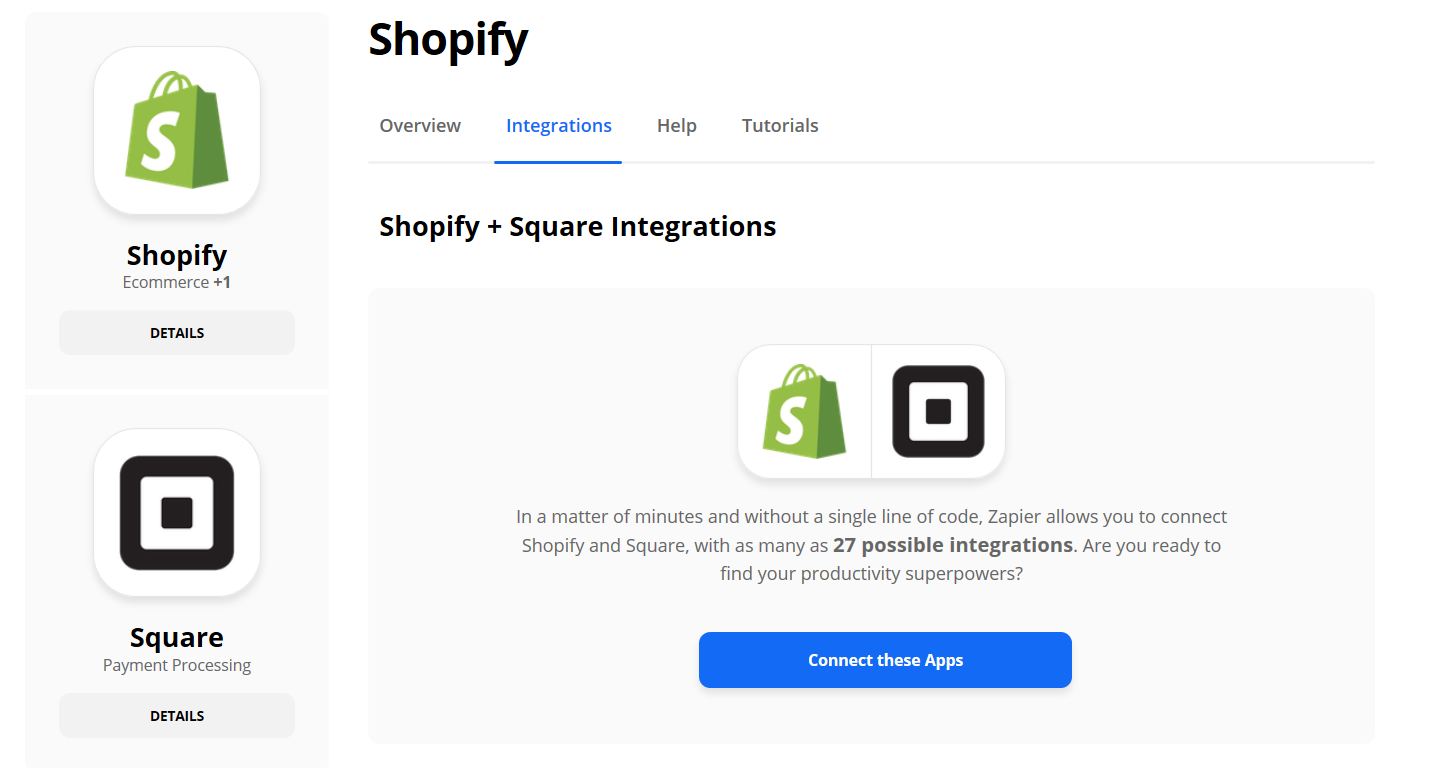 Hit the Connect these apps button here on the official website to get the simplest method of connecting Shopify and Square as ever.
Integrate Square with using Xplenty
Xplenty is another app that helps to integrate Shopify with Square, which will bring all your Shopify data to Amazon Redshift and then load your Shopify data to Google BigQuery and so on.

With this plugin, every Shopify Endpoints will be done carefully. From the Shopify Abandoned Checkout to track checkouts that were added to a customer's cart but not completed as sales, to the Shopify Customers section to retrieve basic customer information and other elements like Shopify Orders, Shopify Products, Shopify Transactions, or Shopify Refunds as well.
Integrate Square with using Webinopoly
With the help of Webinopoly, everything dealing with the integration between Square Payment and Shopify of your e-commerce store will be done, like accepting payments using Square Payment Gateway and at the same time, still have the seamless integration with Shopify. You will be able to insert products to cart, utilize a custom Checkout page to check them out using that is similar to Shopify's checkout page and processes the credit card details using Square payment gateway.
This is an example of how Webinopoly will work in connection your Square Payment and Shopify Payments: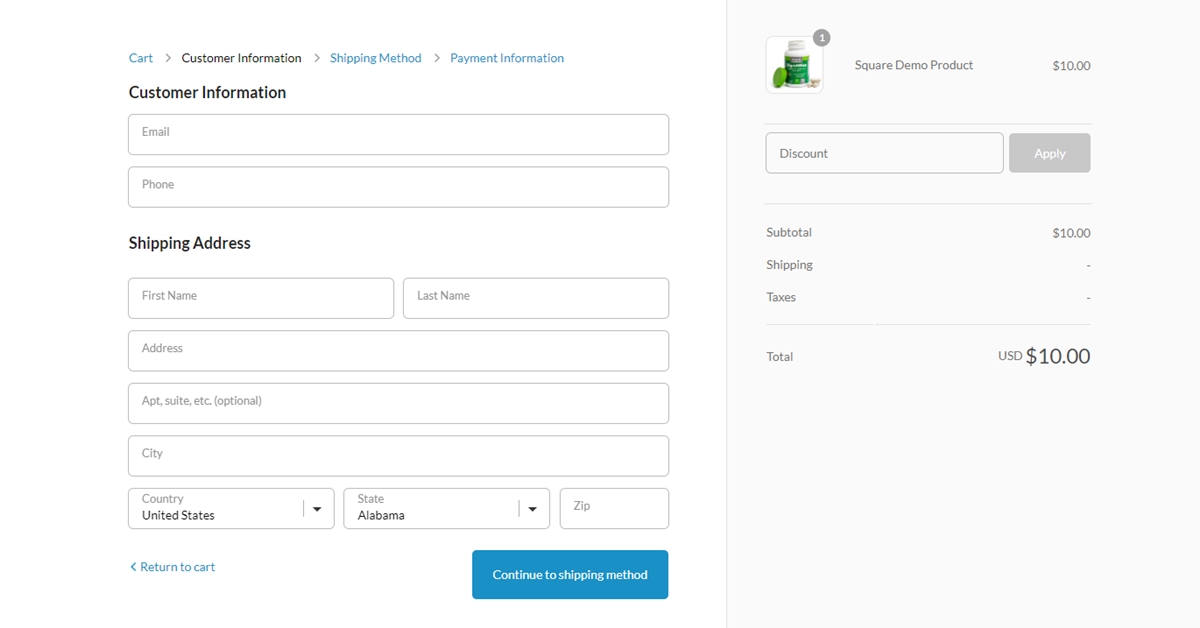 Conclusion
Overall, back to the initial question that was made at the beginning of this article, Shopify Payments and Square Payment are a great solution as the POS system for your small business. Here are what I got for short: Square has Shopify beat in terms of price. Although Shopify's payment processing fees may be lower, you will have to pay a monthly subscription fee, which is not required Square. Additionally, you only get Shopify's low payment processing fees in case you use Shopify as your payment processor.
Consequently, I shall put down a recommendation for merchants and also normal people. In case you don't pay too much attention to online sellings, just use Square, because you will get the same level of functionality for a much lower cost. I case you are a merchant who sells products online, Shopify is more likely to be recommended here because you will get more than just an elite eCommerce platform to work with. If you want both, there are always multiple ways for you to integrate Shopify with Square, which are already shown above.
If there is any question, we are always here to help you. Related Posts
---
Mike is a content writer at Avada, with a love for video games, gadgets, and software. He has been writing about the industry now for over 7 years. He likes to keep up-to-date with the latest software releases. He's also an avid reader, and he enjoys spending time outdoors with family and friends. When he's not working, you can usually find him playing video games or exploring new outdoor activities.