Shopify Payment Reviews: Is it still suitable in 2021
Last updated: October 01, 2023
If you know much about blog or blogging, you will know that Shopify is one of the most favorite shopping cart solutions as it offers an all-inclusive solution to a wide range of merchants.
In addition to that, with the emerging of Shopify Payments, an integrated payment processor, you can even access built-in payment processing features at your disposal. You will not have to worry about integrating a third-party processor anymore.
However, in spite of its convenience, Shopify Payments is not perfect. People start wondering the questions: Is Shopify Payment still suitable in 2021? To know what and why, keep reading to learn whether its reviews are still suitable for Shopify Payments and whether it's right for your business.
What is Shopify Payments?
Before knowing about the main topic of this article - Shopify Payments Reviews, we will have to look through the basic information of Shopify Payments first.
Shopify Payments is a default integrated Payment Gateway, which is fully-integrated with your store to enable you take control of all your payouts directly in the Shopify Admin.
Shopify Payments will eliminate the complicated process of setting up a merchant account with a third-party payment provider, at the same time, you just have to simply enter your account credentials in Shopify to track your payouts.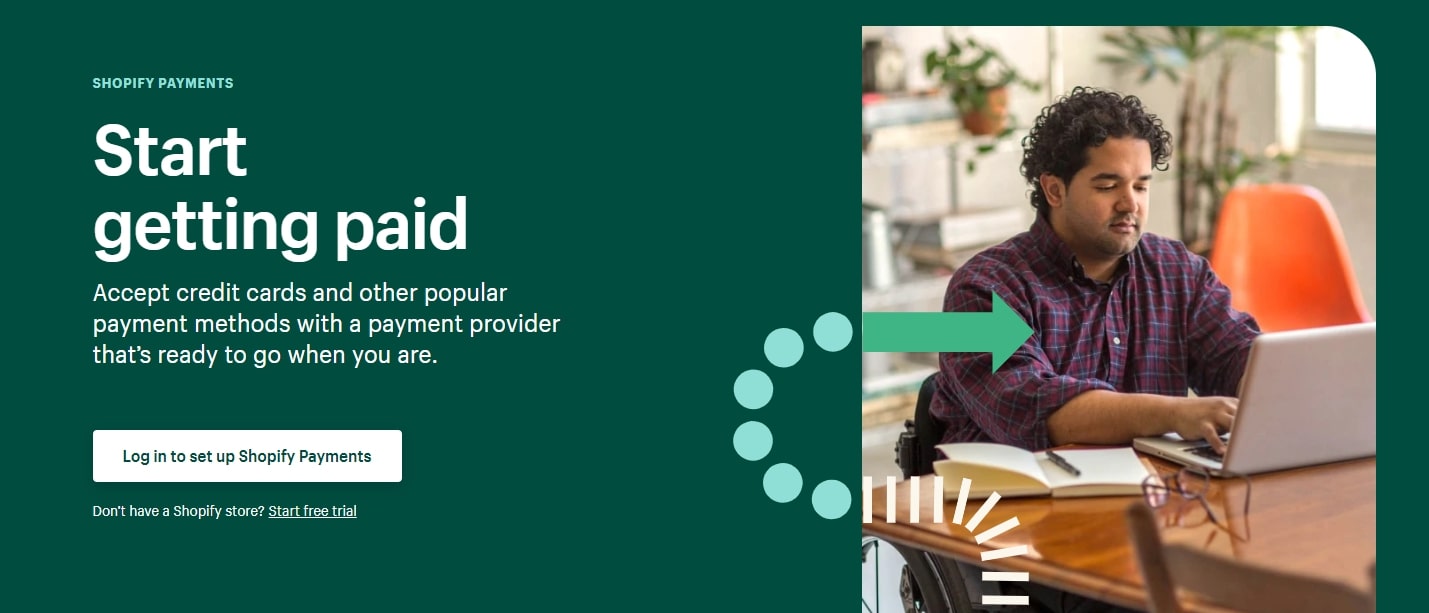 Plus, It often takes place right in your Shopify Dashboard, which means that you don't have to log into another platform to see the location of your funds. However, to use what Shopify Payments offer, you will have to sign up for a plan because Shopify markets are considered as a far-reaching SaaS solution. Technically, it means that you must think over a suitable plan for your business first, and then make payment for the subscription later.
How Does Shopify Payments Work?
In Shopify Payments, the Merchant Account is designed to have a verified Dashboard to avoid sourcing for 3rd party services, which helps to manage your transactions.
Then, a merchant is allowed to track down their own money in real-time because from the Shopify Dashboard, it will give you the autonomy to view all the payouts. Additionally, the transaction history will be well-analyzed in a manner so that users can rely on that to make data-driven decisions.
What is more, Shopify will ensure you stay informed of anytime that scheduled payout is about to mature by notifications. Meanwhile, the Dashboard indicates an estimated date and your bank account will be reflected by the expected amount.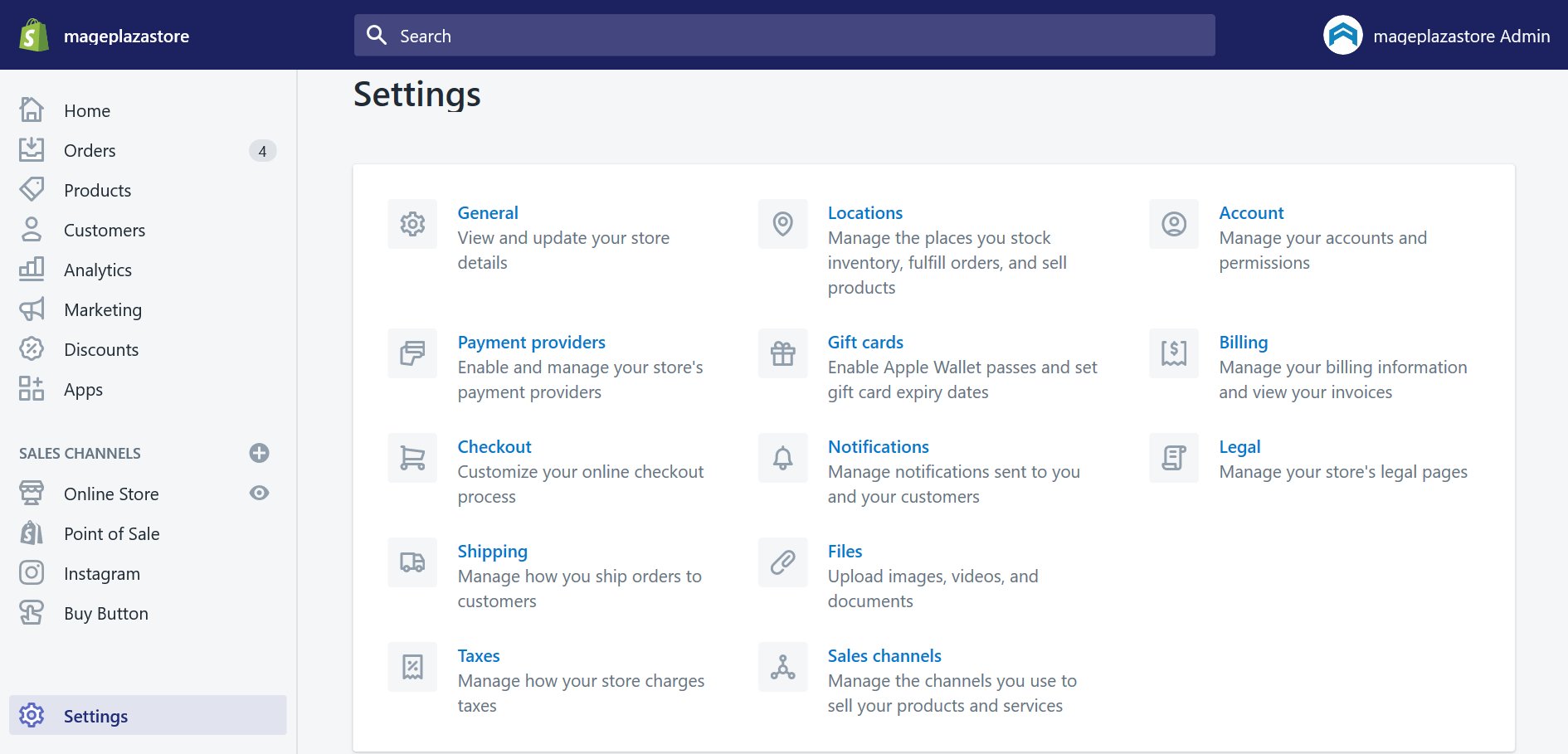 This process casually takes 2 to 3 days depending on the country that you are in. In case you have to wait longer than expected, the reason might be due to the clarification process covering a future chargeback or refund to avoid shortcomings. There is also a more detailed article that will provide the most useful information of How does Shopify Payments Work
How Do I Set Up Shopify Payments?
To set up Shopify Payments, the process is pretty simple, which just takes a few necessary details to reach your goals. There is the detailed instruction here to help you set up Shopify Payments
Shopify Payments Features Review

There are two mobile apps on Shopify that both enable your Shopify Payments account to work with. The Shopify POS app is created to process payments and also allows you to accept all major credit and debit cards. The Shopify app is designed for taking control of your sales data, orders, products, customers and staff. However, both two apps share their in common features of Shopify Payments
Processing Equipment Options
Two mobile card readers are provided to be utilized in Shopify Payments to allow you to accept chip cards and avoid liability for fraud as well for the cards you accept in person. These two are:
Chip and Swipe Reader, which costs 29 dollars, will be connected via Bluetooth. Both Android and iOS devices are compatible with this mobile card reader. Your chip and magnetic stripe cards are accepted when using this.

Shopify Tap and Chip Reader, which costs 49 dollars, also connects to your phone or tablet via Bluetooth. Through this option, you are able to accept chip cards, also contactless cards and mobile payments like Apple Pay and Google Pay.
Dashboard
The Dashboard provided the ability to show you an overview of your sales, like when you are running a business online, you really ask for this feature helps to monitor your traffic. For example, it will show you the best-selling products and even the underperforming one. Plus, you are able to create reports after that and export them to a spreadsheet or send them to others as well.
Integrations
Speaking about Integration, there are more than 1,200 apps that are available in the Shopify App Store. Consequently, advanced features can be added to your account and third-party business applications can be connected.
Sell on Social Media
Social Media is a thriving market for online sellers. Luckily, Shopify Payments allows you to sell your products on Facebook, Facebook Messenger, Houzz, Instagram, and Pinterest as well. There are also sales channels that allow selling, such as Amazon and eBay. To get a more detailed information, direct to the Sales channel options in the Shopify App Store to see all of them.
No Signature Required
One good thing about Shopify Payments is that it does not require Signatures when checking out. However, if you still want to take this process, you can opt for this feature or not depending on your needs.
Review Shopify Payments Pricing and Terms
Understand clearly about this will make it easier for you to determine whether your Shopify Payments meets the specific needs of your business or fits your budget before launching your store.
Luckily, all of Shopify Payments's pricing and terms are very clear as you can find all its rates, fees, and credit card processing hardware costs and also its acceptable use policy and terms of service on its Shopify website for both its payment processing service and e-commerce platform.
Here are my brief summarisation of Shopify Payments Pricing and Terms.
Pricing
In Shopify Payments' Pricing policy, there are different custom processing fees that are available for large, high-volume businesses through the Shopify Plus plan. Theses three types of main Pricing plans that costs to accept credit and debit card transactions using Shopify Payments:
| Plan | Cards you accept in person using a card reader | Cards you accept online or manually key in |
| --- | --- | --- |
| Shopify Lite and Basic Shopify plans | 7% | 9% + $0.30 |
| Shopify plan | 5% | 6% + $0.30 |
| Advanced Shopify plan | 4% | 4% + $0.30 |
For the specific fees on Shopify Payments, I recommend you to go to the Shopify Payments Fees section of this article.
Terms of Service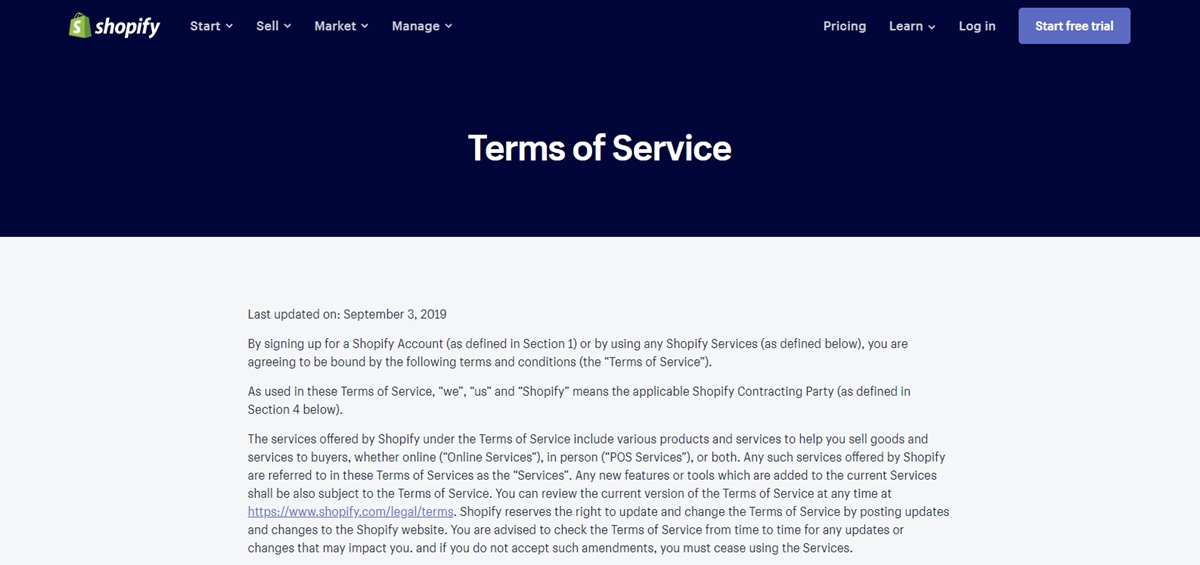 There are month-to-month terms available on Shopify that will allow you to upgrade to a higher plan or downgrade to a lower one at any time. If you sign up and pay for a one-year or two-year term, there will be a discount for you. However, Shopify will not refund if you cancel your payment when you have already paid for it. So, be careful with that.
If you are a merchant, you absolutely should read the Shopify Payments' terms of service. Before signing up for an account, Shopify will make sure that you have already understood your responsibilities and verify what type of business you're running.
To prevent fraudulent activity and minimize the risk of losing money, Shopify Payments also keep your funds or close your account as well if there are any suspicious feelings about your account activity. An excessive number of chargebacks or refunds will be considered in this circumstance.
You also should pay attention to the business types that are supported by Shopify or not. The goods and services that your business sells will be verified on Shopify before signing up for an account, based on the Shopify's list of prohibited products or services. If you meet all the criteria in the Payment Terms of Service, your product will be available to sell.
Shopify Payments Fees Review
Shopify Payments is the simplest way to accept payments online for your account. As it will eradicate troubles occurring while setting up a merchant account with a third-party payment provider. At the same time, you are able to see your payouts directly in the Shopify admin because Shopify Payments is fully integrated with your store.
Then, for the Shopify Payments Fees, Shopify will utilize a technique to calculate the fees for each transaction across all of its plans. As you upgrade to a more complex plan, the processing fee will become lower, especially in the Shopify-Stripe partnership program. In case there is any fraud prevention reason, every plan will be equipped with a routine fraud analysis as an extra service.
Here the information below will demonstrate for the credit card processing rates with each kind of plan:

What market can use Shopify Payments?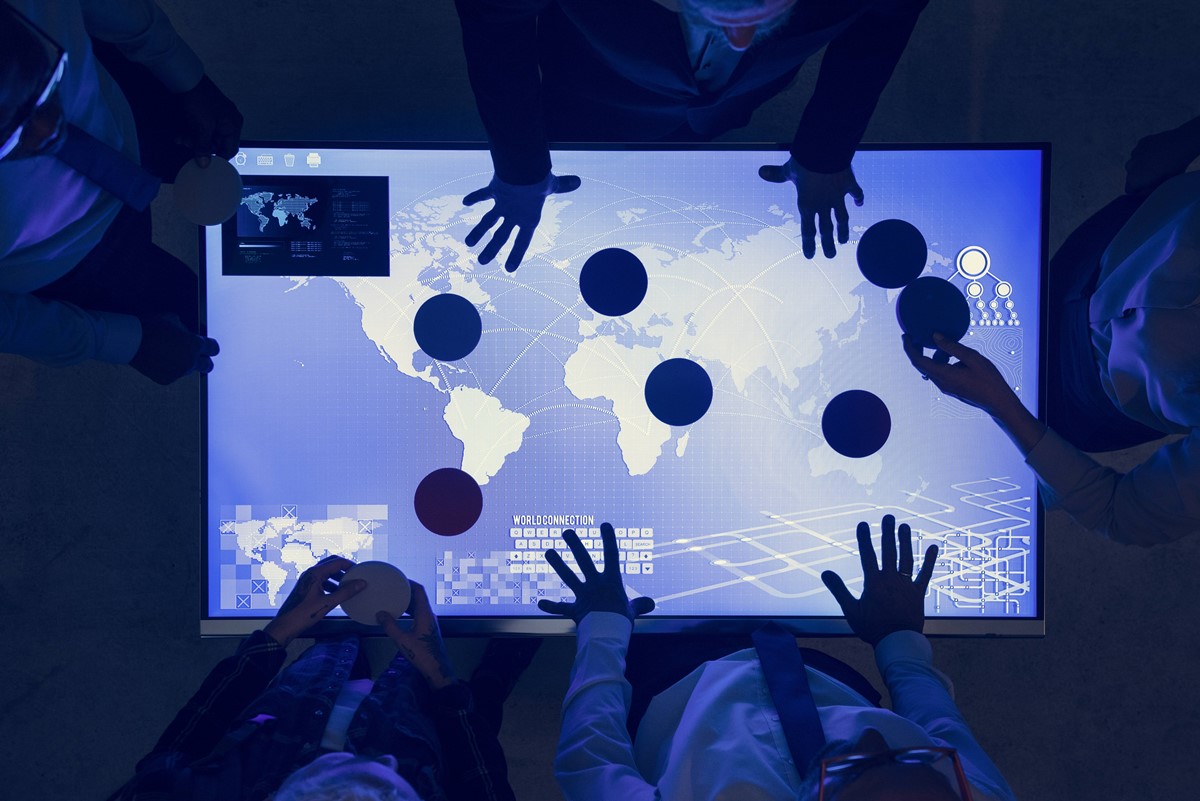 Not every seller all over the world is able to use the Shopify Payments because it is not available globally. The following list will show you the country/market that Shopify Payments is able to be operated:
Australia
Canada
Denmark
Germany
Hong Kong SAR China
Ireland
Italy
Japan
The Netherlands
New Zealand
Singapore
Spain
United Kingdom
The United States.
If you are in the country that is not supported by Shopify Payments, there are also other ways for you by using other Payment Gateways that Shopify supports.
What types of businesses and services are Supported on Shopify?

Shopify has written a list of businesses and services that are prohibited from using the Shopify Payments Service, also called as Prohibited Businesses. These types of businesses listed below are called representative information to let you know whether your business is considered to be prohibited or not.
There are four main sections of Prohibited Businesses, which are:
Financial and professional services: money transmitters, check cashing, wire transfers, money orders, etc.
IP Infringement, regulated or illegal products and services, such as lotteries; bidding fee auctions; sports forecasting or odds making and so on.
Unfair, predatory, or deceptive practices including Investment opportunities or other services that promise high rewards and many more.
Products or services that are otherwise prohibited by our financial partners, namely, embassies, foreign consulates or other foreign governments, etc.
For more detailed information in this section, visit the Prohibited Businesses Terms to get a clearer knowledge of this matter.
Pros and Cons of Shopify Payments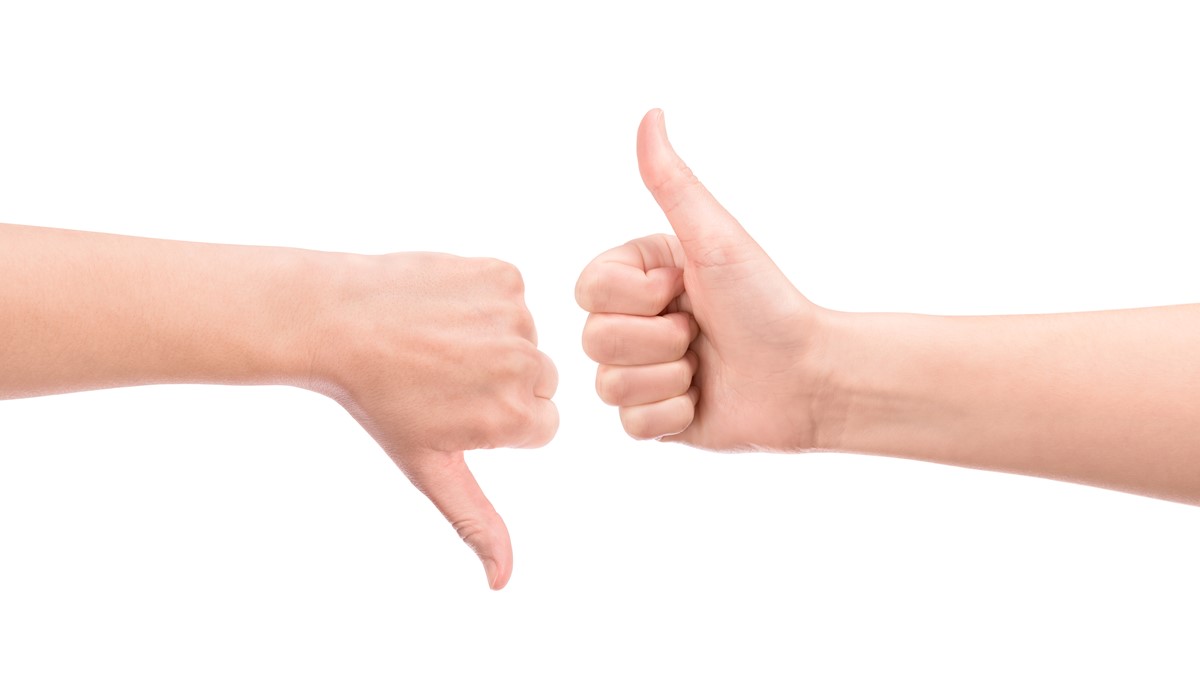 Pros of Shopify Payments
Here comes one of my favorite sections of the article, which is the quick review of the Shopify Payments that I want to show you. This also answers the question of the steady dominance of Shopify Payments at present.
No Additional Transaction Fees
Compare to other Payment Gateways, Shopify charges the same processing fee. Also, it doesn't demand any extra costs, which sets itself apart from its competitors.
Real-time monitoring
It's also your privilege to track down all the transactions as well as profit margins when you have an active Shopify Merchant Account in place. Plus, other gateways can be done just the same, but I recommend the convenience that Shopify brings more as it certainly optimizes your performance better.
Seamless Integrations
Syncing your online store to Shopify Payments is considered to be easy as a piece of cake when you have it running. After that, you are able to monitor all actions from the Admin Dashboard.
High-security measures
Shopify Payments provide a strategy that helps you prevent most of the possible fraudulent activities from both ends. As Shopify Payments provides an efficient chargeback process that ensures the procedures of doing business by resolving claims in the most amicable way for buyers. On the retailer's side, Shopify arranges them in flag high-risk orders, it also offers an app that is Fraudblock to help you out with your store's security needs.
Quicker checkout process
To reduce the bounce rates, all transactions that happen from a single entry point is allowed to be optimized in Shopify Payments. Even the gateway also nailed the task well in optimizing your conversions and consequently.
Lower processing fees
It is obvious that the Shopify Payments' transaction rates are outstandingly lower than most payment gateways. As a consequence, your customers can save their billing and shipping information on all websites that use Shopify Payments.
Cons of Shopify Payments
For the Cons, I also have some problems while using Shopify Payments to give out, which are based on a few of the most common complaints from users:
Difficulties with chargeback rules
In the e-commerce business structure, Chargeback has never been a pleasant thing for an online retailer. However, this is hard to avoid for almost every online merchant, especially for credit card payments.

To worsen it all, in case of customers file too many chargebacks against you, Shopify may withhold your funds. Even more, if you risk the chances of having your online retail store shut down completely.
Temporary Shopify's Holds Funds
The duration of Shopify Holds Funds sometimes longer than you would normally expect because it takes time for Tthe terms and services that Shopify payments impose on to justify all its future actions.

For some products that have pending claims needing to be resolved or some prohibited products that might lead to 'high-risk' transactions also take some time to analyze both sides of the coin. So, check out the comprehensive scrutiny at the Shopify payments' terms of service.
Conclusions and Final takeaways
On the whole, if you are an online retailer that choose Shopify as your ultimate sales channel, this could be the most reasonable solution that suits your daily transactions. Despite the existing problems having in the Shopify Payments, however, then consider both the ins and outs, I still assume that Shopify payments are worth taking the chances.
While making a decision on Shopify Payments, just read every word of the Terms of Service clearly to ensure your business qualifies. What is more, remember that no matter how clearly terms are presented by any payment processor, they are still subjected to the interpretation of each user. However, when you don't understand all the specifics of individual situations, it's difficult to determine whether Shopify was justified or not in these actions. Because when you are not complying with Shopify Payments' Terms of Service, Shopify will have the right to cancel the service.
So, at the end of this article, I will answer the question at the headline of the article that Shopify Payment Reviews will be still suitable in 2021. Even more, there are some great benefits provided to integrate payments. For some users that have their stores following all the rules, Shopify Payments is likely to be the best choice for your store. To get the complete vision of this review article, let's take a look at the entire Shopify platform to learn more about the software.
Related posts:
---
Mike is a content writer at Avada, with a love for video games, gadgets, and software. He has been writing about the industry now for over 7 years. He likes to keep up-to-date with the latest software releases. He's also an avid reader, and he enjoys spending time outdoors with family and friends. When he's not working, you can usually find him playing video games or exploring new outdoor activities.