How to add Paypal to Shopify - Paypal Payment
Last updated: October 01, 2023
PayPal is currently a Shopify's default payment providers. It is a familiar payment provider as soon as you are a store owner on Shopify. Just try on asking any person and I am sure that they can tell you the PayPal logo's colors that appear on thousands and thousands of checkout pages. As the popular trust and reliability of using PayPal, customers have now confidence in using it to pay for goods and services.
There are the two key conditions that you need to meet when integrating PayPal with Shopify, which are having verified PayPal account, also a Shopify website and the second is about setting Business Account. More specifically, follow our article below to understand more about Shopify PayPal Payment.
Sign up Paypal account and upgrade to a business account
It's obvious that you have to own a PayPal account, and importantly, your account must be upgraded to a business account.
First, go to the official website of PayPal to register a account by clicking on the Sign up button on the top left of the screen. From this page, choose to sign up for Personal Account or Business Account and then enter all the necessary information afterwards.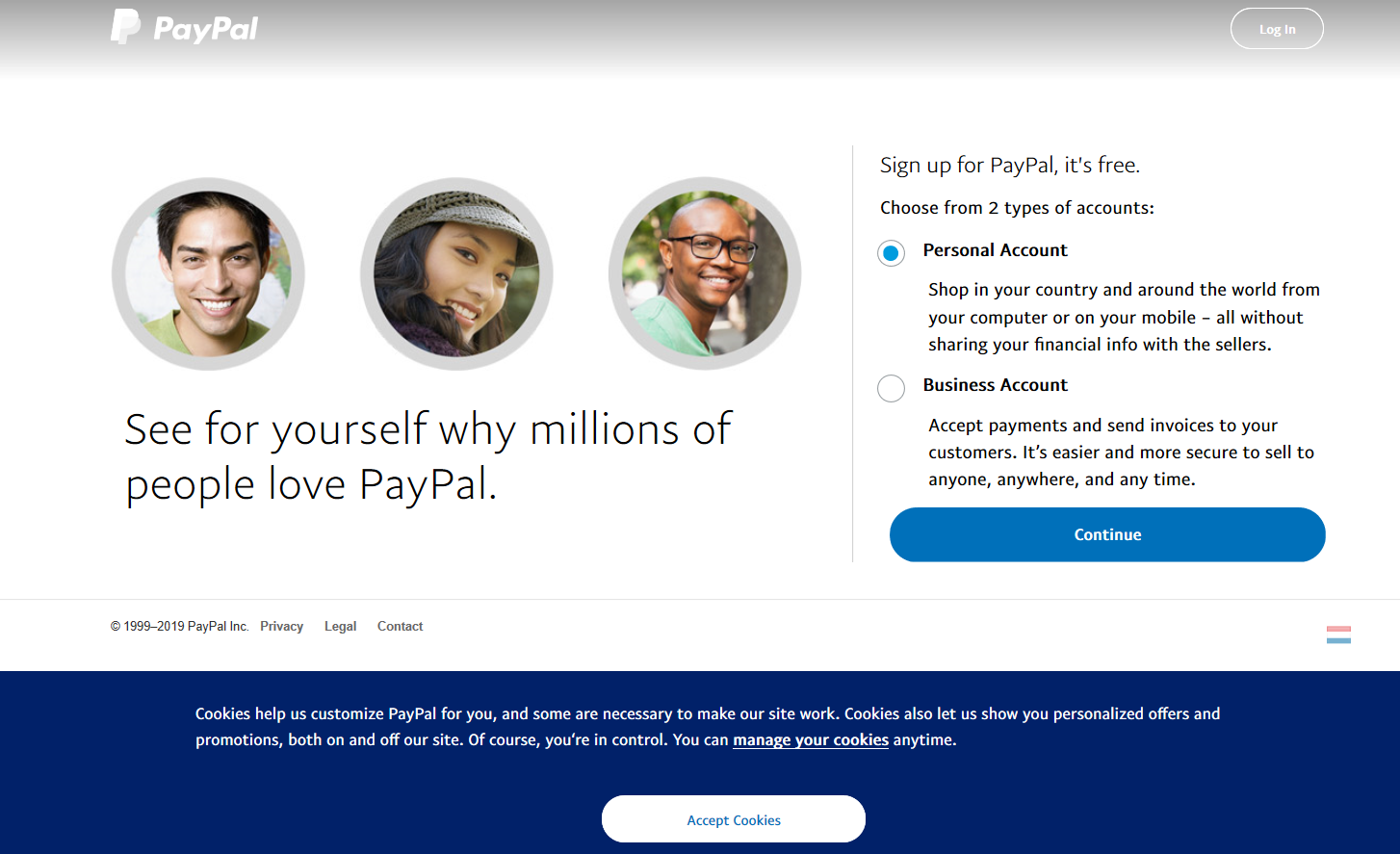 If you want to change your Personal Account into Business Account, you can follow these simple steps:
Click on the Settings icon at the top of the page.
Select Update to a Business account option. From now, it's your job to enter business information and read the E-Communication Delivery Policy, User Agreement, and Privacy Policy.
After all, choose Agree and Upgrade Account and you now have your account upgraded.
Let's move on to other sections!
Integrate Paypal Checkout with Shopify
To integrate Paypal Checkout with Shopify successfully, you will need to give Shopify permissions from your PayPal business account.
First, in your Shopify account, follow the instructions below:
Step 1: Go to Payment providers
Go to your Shopify admin, select Settings and then go for Payment providers.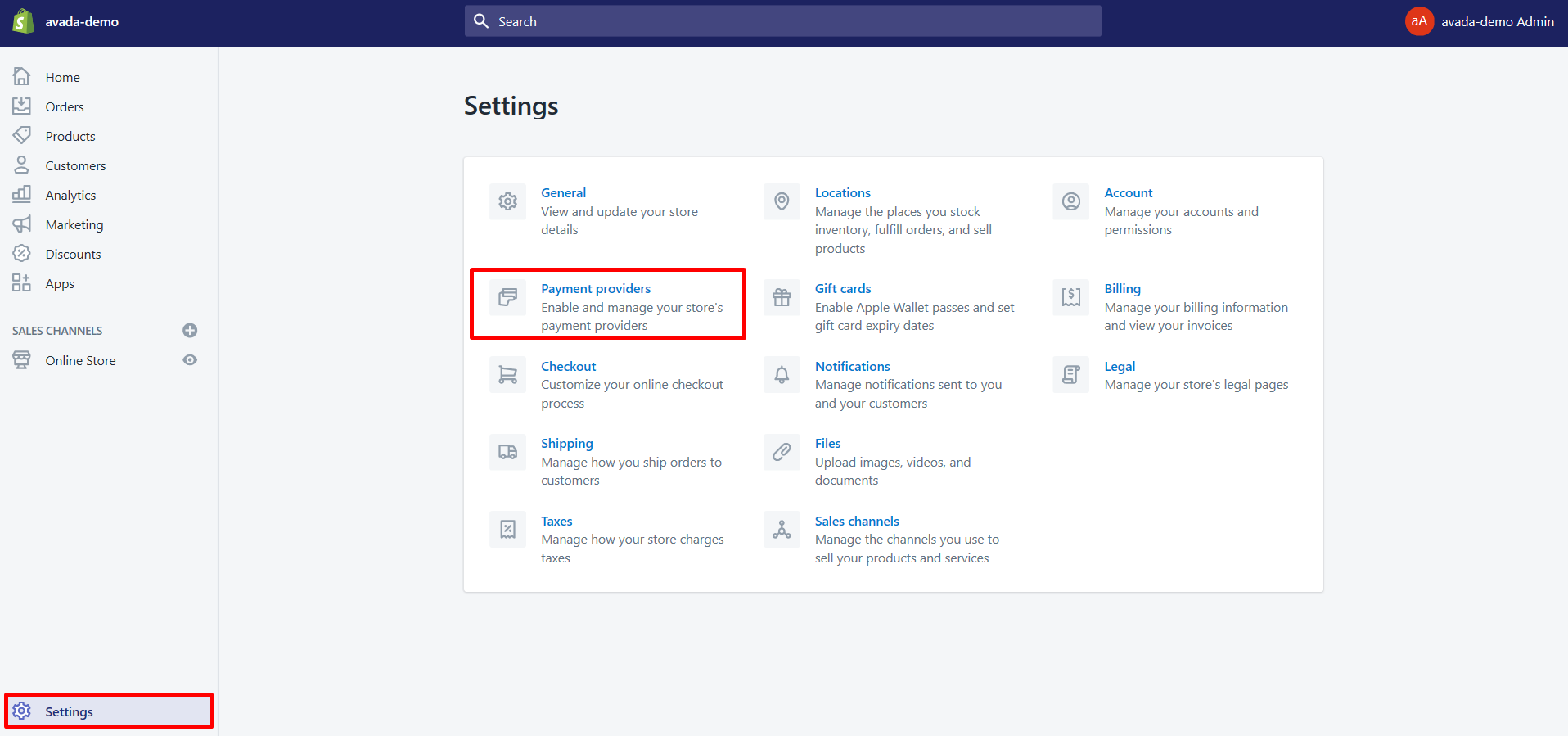 Step 2: Click on PayPal Express Checkout
You will see the PayPal section show up, it's your job to click on PayPal Express Checkout.
Step 3: Click Activate
In the PayPal section, choose the PayPal account type that you want and then click on Activate.
Step 4: Login your PayPal account
From here, you will have to enter the email address for your PayPal account, hit the click Next. Then also, enter the password for your PayPal account, press Log In to log in the PayPal account that you want to connect to your store.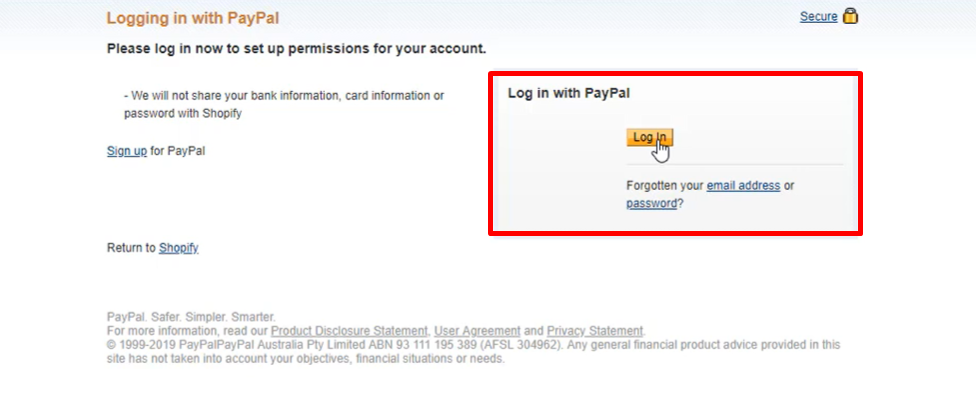 Step 5: Click Grant Permission
On the PayPal permissions page, you will have to click on Grant Permission to get another confirmation of this action.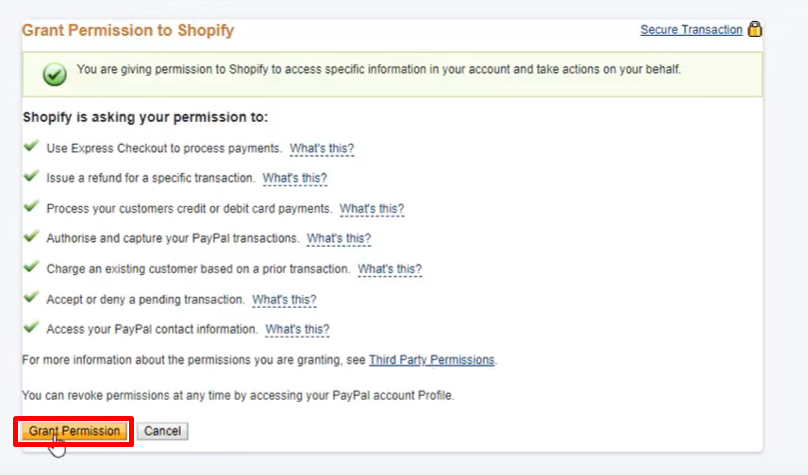 Step 6: Back to Shopify
There will be another PayPal confirmation page, hit a click at Back to Shopify.
Step 7: Set Payment Authorization
Under Payment Authorization, just select two options:
Automatically capture payments for orders (Immediate Sale).
Manually capture payment for orders (Authorize only).
Step 8: Save
Finally, click Save and then just make a test transaction at your disposal in case you want to make sure that everything is set up properly.
Setup PayPal's shipping and billing addresses in Shopify store
The billing address fields will be filled out by PayPal with the customer's shipping address. Normally, the customer can adjust the information on PayPal's shipping details by clicking Change. Specifically, only a single address can be sent to PayPal by Shopify and this can not be modified.
With other normal PayPal payments, the address must be the shipping address as the billing address has already been attached to your PayPal information. It means that it is impossible for Shopify to know ahead of time whether the customer has a PayPal account or not. As a consequence, the billing address can not be sent by Shopify.
Approved pay without a PayPal account
While using the PayPal Express, the customers will be asked to log in to PayPal or create a PayPal account by default. However, in this case, you are still able to enable other Guest payments to allow customers pay with their credit card if they don't have their own PayPal account.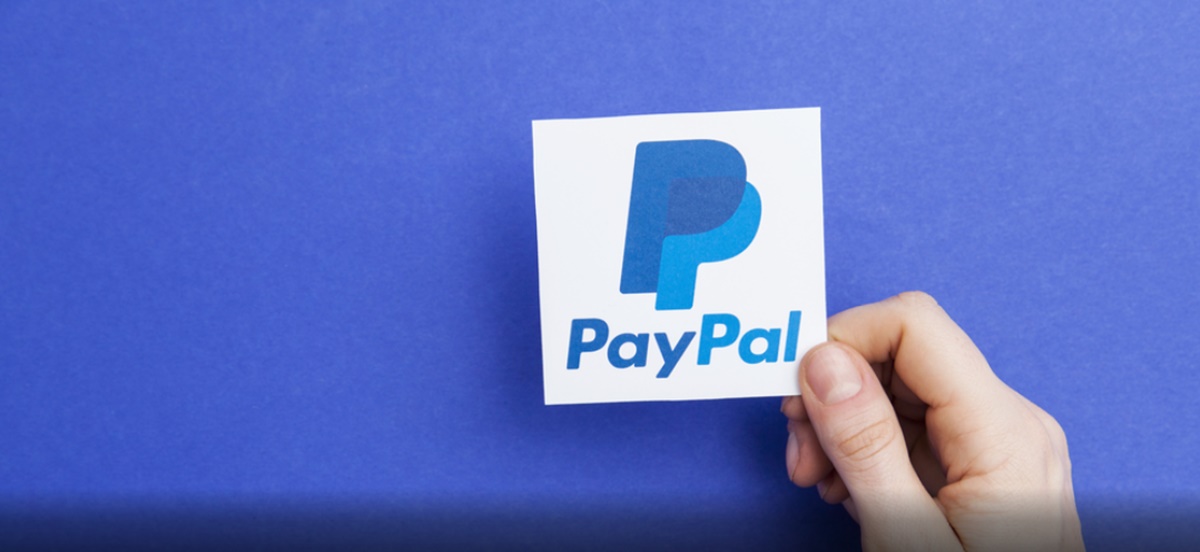 To make this feature works, you will have to link your own credit card to your PayPal business account and then change the Settings in your PayPal account settings to enable guest payments. There is more detailed information at the Enable guest payments section on PayPal Integration Guides
Setup Require phone numbers for PayPal Express Checkout orders
In case you get most of your customers' contact information via PayPal Express, and you would like to embed the phone number with the Shopify order details. Luckily, you are totally able to require customer phone numbers thanks to the help of PayPal support to add the phone number field to your checkout.
Step 1: Login your PayPal account
Of coure, you need to log in to your PayPal account at PayPal
Step 2: Select Account Settings
There will be a gear icon that appears, from now, select Account Settings.
Step 3: Click Website payments
Click on the option of Website payments.
Step 4: Choose Update
There will be the Update option lies right beside Website preferences.
Step 5: Choose the option for Contact telephone
Choose the option for Contact telephone in the Contact telephone number section. There are three options for you:
On (Optional Field), which can add the phone number field to your checkout but it is not required for checking out.
On (Required Field), which can require your customers to enter their phone number when checking out.
Off which can remove the field completely.
However, generally, the thing of requiring a phone number on checkout often decreases conversions and sales because there are many people don't like to give out contact information. So consider that.
Set your PayPal Express language with Shopify store
As some of you might have already known, Shopify shares with PayPal Express the language that is used during checkout with the base on your store's checkout language. For example, imagine that your checkout language is set to English. Consequently, Shopify will make an effort in detecting the customer's location to tell PayPal which language to display for your customer.
There are two main types of questions that Shopify often use to check the information to set the language preference:
The customer's shipping address.
The country where the customer is located based on their IP address.
When the customer is sent to PayPal and check out successfully, the customer's details will be then determined. After that, PayPal will utilize your store address in your general settings to set the language that your customers will see during their checkout.
Test Paypal checkout payment
This section will be extremely helpful when your store is on a trial plan, and you need to launch your store before making a test transaction. The good news is you totally can! The credit card processing ability is able to be completely tested by creating a test product and purchasing it from your own store. The method is about using a different PayPal account, not the one that you use to set up for receiving payments on your store.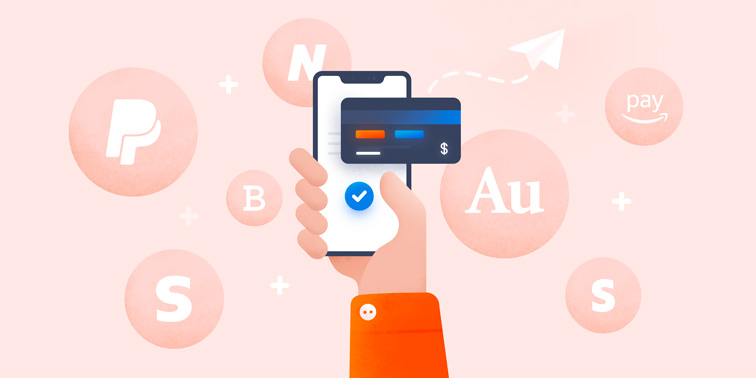 About Paypal Express
There is an alternative option that we really recommend people to use instead of PayPal Standard, which is PayPal Express Checkout. The reason is that PayPal Standard is now deprecated, at the same time, support for it will soon be removed from Shopify eventually. Meanwhile, PayPal Express is considered to be more reliable when it does not require to send IPNs, also known as Payment Notifications, to confirm transactions on Shopify. Because in some cases, the IPNs can be lost, as a result, orders can be prevented from being marked as paid on the Shopify side. More awesomely, you don't have to worry about Monthly Fees because it requires you to pay for the service only when you get paid.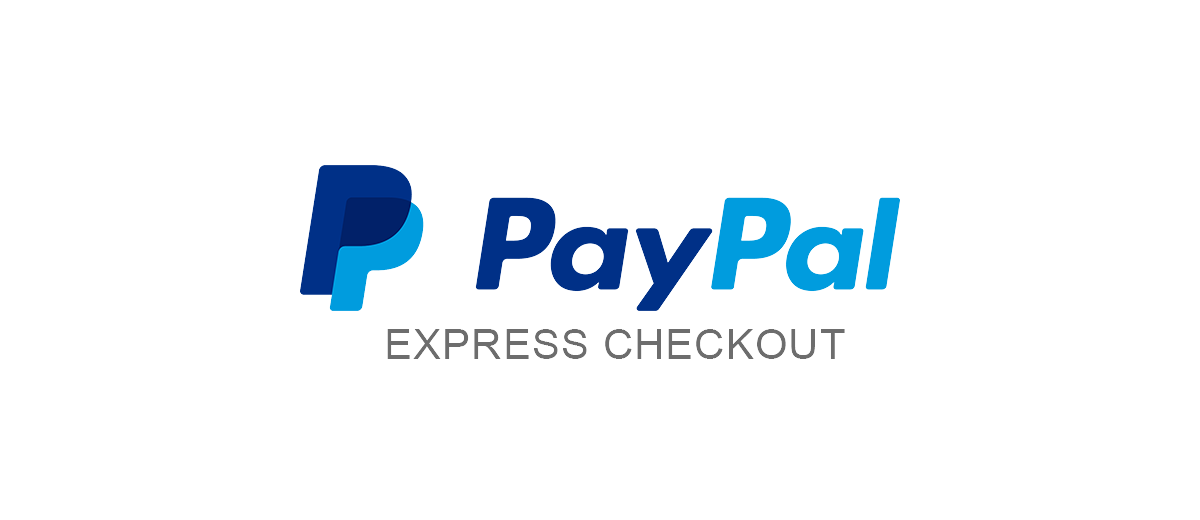 To go more in detail, I will present some features of PayPal Express that is worth trying.
Detailed order summary
The detailed order summary together with descriptions will be included in PayPal Express for all line items.
Automated order cancellations
What is more, the problem with a cancellation will no longer exist as to when an order is cancelled in Shopify, the amount of money will be automatically refunded to the customer without requiring you to visit your PayPal account as well.
Accelerated onboarding
No sooner than you had a PayPal account, you are able to start accepting payments right away. After you've already received payments from your customers, you totally can sign up later on.
One-click checkout button
As PayPal Express embeds a one-click accelerated checkout button to the cart or checkout. As a consequence, this can enable customers to log in to their PayPal account to pay without entering any address information.
Setup PayPal Express Checkout for India
In India, there is also PayPal available by selling mainly in Indian Rupees (INR) or the United States Dollars (USD). This means you can totally choose PayPal as an option during the whole checkout process in India as the payment step. However, the PayPal Express Checkout is only available during the payment method step and with the checkout process. At the same time, the PayPal integration will support purchases that are made in Indian Rupees (INR) or United States Dollars (USD) also.
About PayPal Seller Protection
When your customers have already chosen to use PayPal as a payment method, you are also more likely to have the eligible right for PayPal Seller Protection as well. PayPal Seller Protection is designed to protect you from chargebacks, reversals, and claims for the full amount on eligible payments due to an unauthorized transaction or an item not received.
With PayPal Seller Protection, your orders purchased through PayPal will have to be supported to keep as one of these three Seller Protection ratings, which are:
The first is Eligible. When your order is equipped with PayPal's Seller Protection, unauthorized payments and items will not be received on your account.
The second is Partially Eligible. It means that the order is protected by Seller Protection for the item will not be received.
The third is Ineligible, which is helpful when the order is not protected by Seller Protection.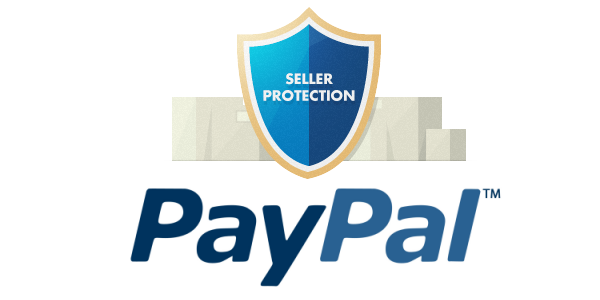 What is more, in order to be eligible for the Seller Protection, you will need to meet all the basic requirements, and also the additional requirements for items not received and unauthorized transactions.
Basic Requirements will contain some of these criteria:

The item must be a physical good to be shipped.
The item must be shipped to the same address that was shown on the transaction and order pages under the Shipping address.
You must have a prompt response to Paypal's request for documentation or other information.
Your store must be based in the US.
Additional Requirements will be set up for item not received and unauthorized transactions also. You can figure out more on Shopify Help Center.
Summary
That's a wrap! You can see that the Shopify's integration with PayPal only can be achieved in a number of minutes, right? In fact, when you create a Shopify store, a PayPal Express Checkout is also automatically created using the specified email of your website.
Once you've gone through the whole procedures and made sure about your PayPal account having the same address that you used when creating your Shopify website, you can totally start accepting payments for goods and services. How easy is that!
Don't forget to leave comments below for your feedbacks after finish reading this article and also for some unwanted troubles happen while practising. We always appreciate your support!
Related Posts:
---
Mike is a content writer at Avada, with a love for video games, gadgets, and software. He has been writing about the industry now for over 7 years. He likes to keep up-to-date with the latest software releases. He's also an avid reader, and he enjoys spending time outdoors with family and friends. When he's not working, you can usually find him playing video games or exploring new outdoor activities.