Shopify Login: Difference Between Shopify Partner Login & Admin Login
Last updated: December 01, 2023
Logging into Shopify is a necessary process that anyone interacting with the platform may need. This will be different depending on whether you are a merchant, a partner, or a customer. With Shopify being a game-changer for eCommerce in the past few years, many would need to know how to work with the platform in the first place.
So today, we are bringing to you a completed guide on Shopify login, with all steps to easily follow and sign in with ease. You will learn some differences between "Shopify Partner Login" & "Shopify Login" as well. Let's begin.
Types of Shopify Login
As mentioned above, depending on how you are using Shopify, the login process will be different. While being an admin can require additional steps, being a partner is easier, and being a customer can mean not logging in at all.
So this section is to see the fundamental difference in types of Shopify Login.
Admin Login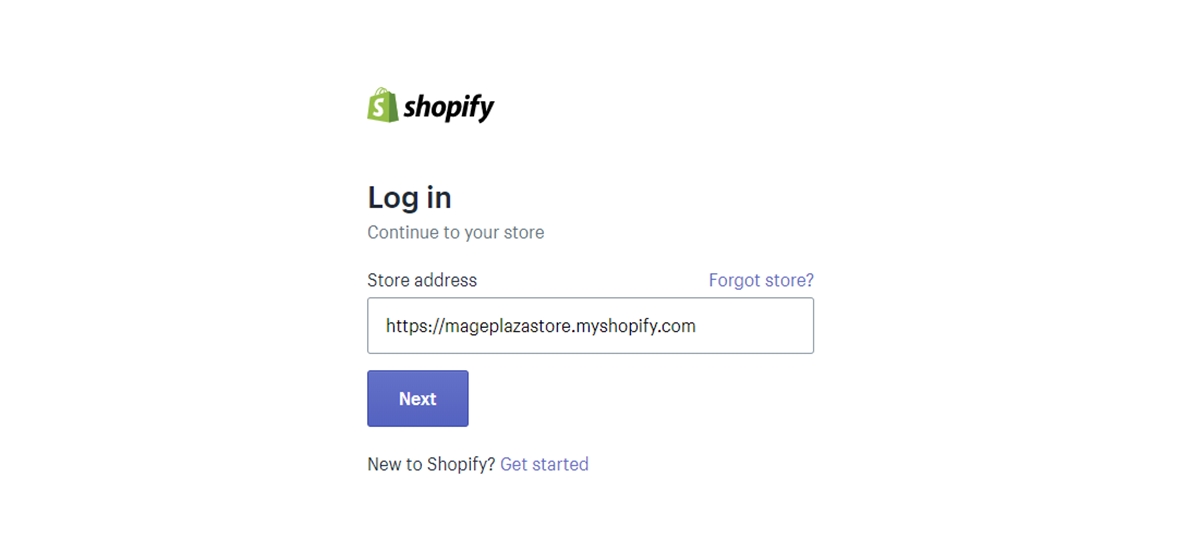 If you are looking to open a Shopify store, you will need an admin account. This account is used to manage your products, customers, and orders that your store will receive.
By logging in, you will get access to all admin's available actions such as Listing items to sell, Checking transactions and billing, Adding features like themes and apps, etc.
Partner Login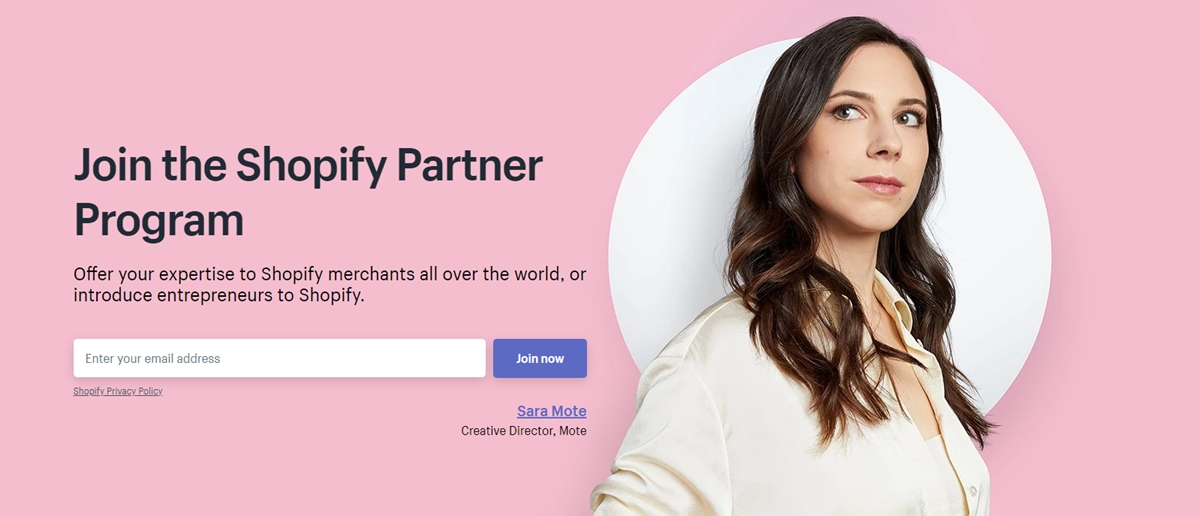 This login method is exclusively available to those who have joined the Shopify partner program. If you are a digital professional (developers, designer, marketers, influencers, agencies), the program will give you the tools to help build businesses and make a profit from multiple areas.
Using partner login, you will get access to trial stores, documentation, free training, and, most importantly, manage your clients' stores. You can refer your clients to Shopify, and build apps, themes to collect more revenue as well.
Customer Login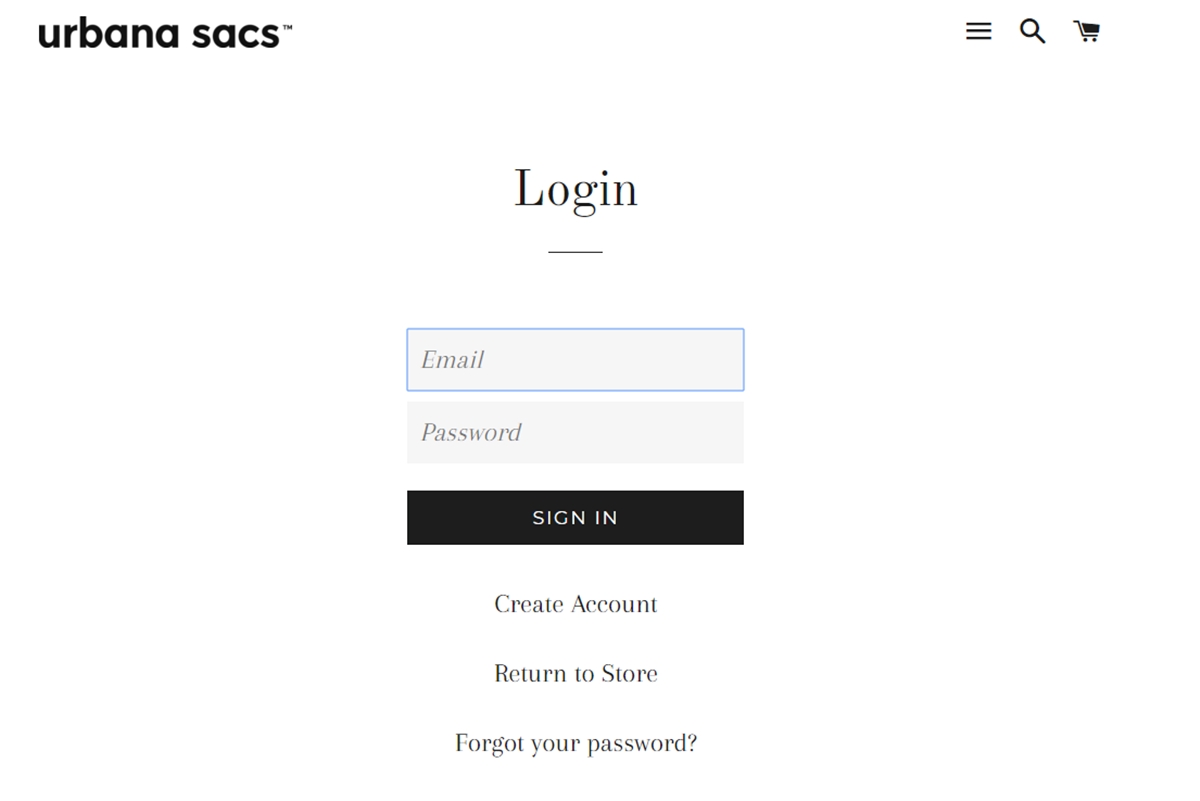 This login is for customers who shop in a Shopify store. When logged in, you can view your past invoices and place orders. The option for you to buy with or without an account is based on store owners' decisions.
You may not need to log in at all and just buy as a guest, but you won't be able to see order history or past invoices. This is entirely up to the store's preference.
Now let's see how you can log in to a Shopify store, starting as an admin.
The Difference Between "Shopify Partner Login" and "Shopify Login"
| Shopify Partner Login | Shopify Login |
| --- | --- |
| - You need to be a partner to log in. | - You need to choose a pricing plan to log in but can access many stores with one account. |
| - Your dashboard is used to build apps, themes, manage client's stores, refer clients, collect revenue. | - Your dashboard is used to manage your products, customers, orders, and other aspects of running a business. |
| - You are not the owner of the store. | - You are the owner of the store. |
| - You need to enter your email every time you log in. | - You don't need to remember your email every time you log in. |
| - You can't log in through mobile devices | - You can log in through mobile devices. |
Below, we will go through more detailed process of how to log in both as Shopify partner and Shopify store owner, so you can get a clearer understanding of the differences.
Login as Shopify Admin
As a merchant, you will log in to Shopify as an admin and can manage all the works of your store(s). Shopify made it easy to log in whether you are using computers, mobile devices, or through the official mobile app.
Let's see how you can do that.
Desktop
Learn how to log in to a Shopify store on a desktop browser with these steps:
Open a browser on your computer and go to the Shopify login page.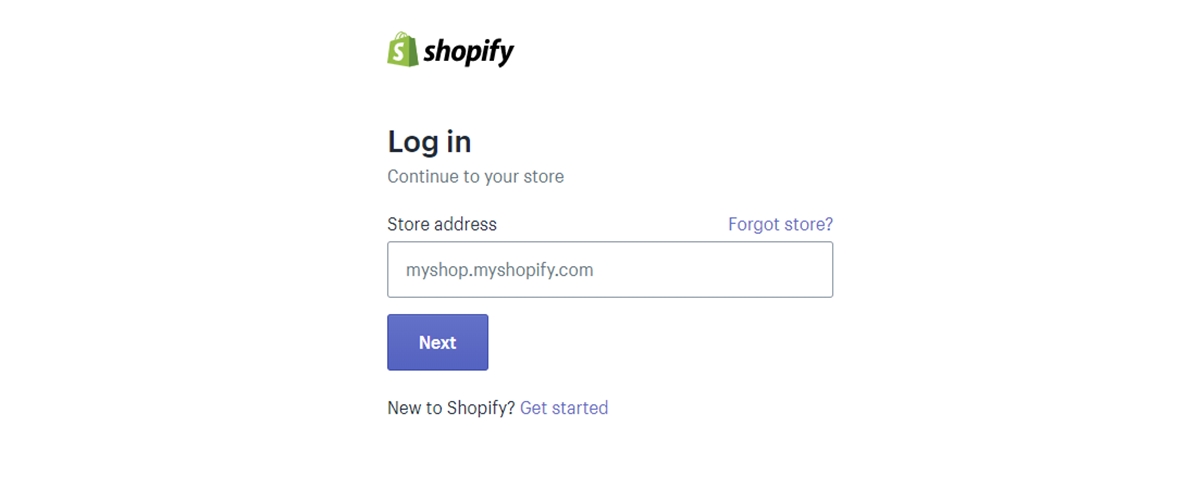 Now at the login page, you will see a box where you can enter the domain of your store that you have access to.
If you don't remember, just click on Forgot Store an receive a list of stores that you are associated with at your email box.
Enter your email, then click on the Next button in purple.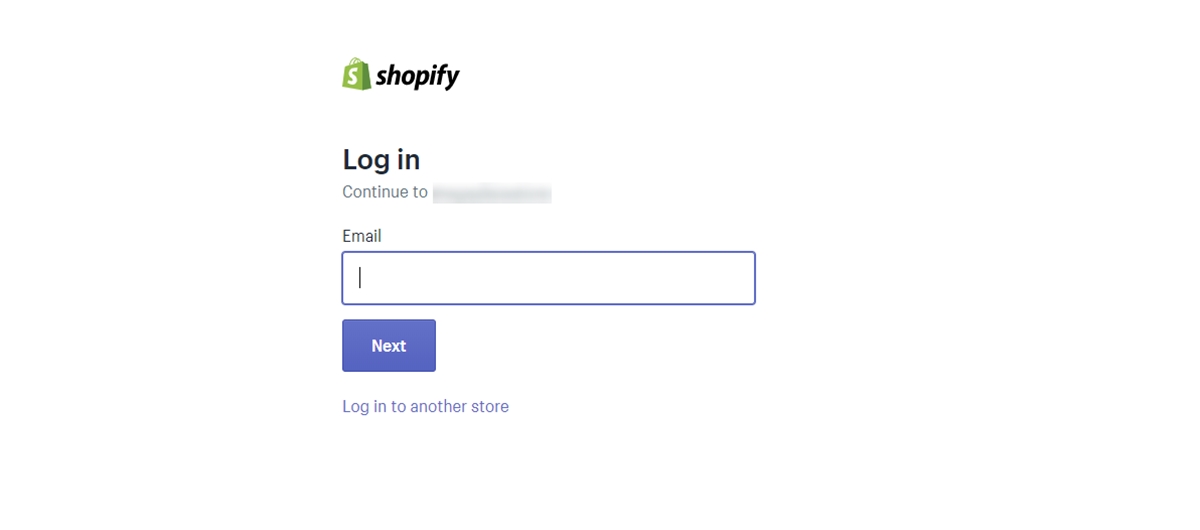 Enter your Shopify password and click on Log in.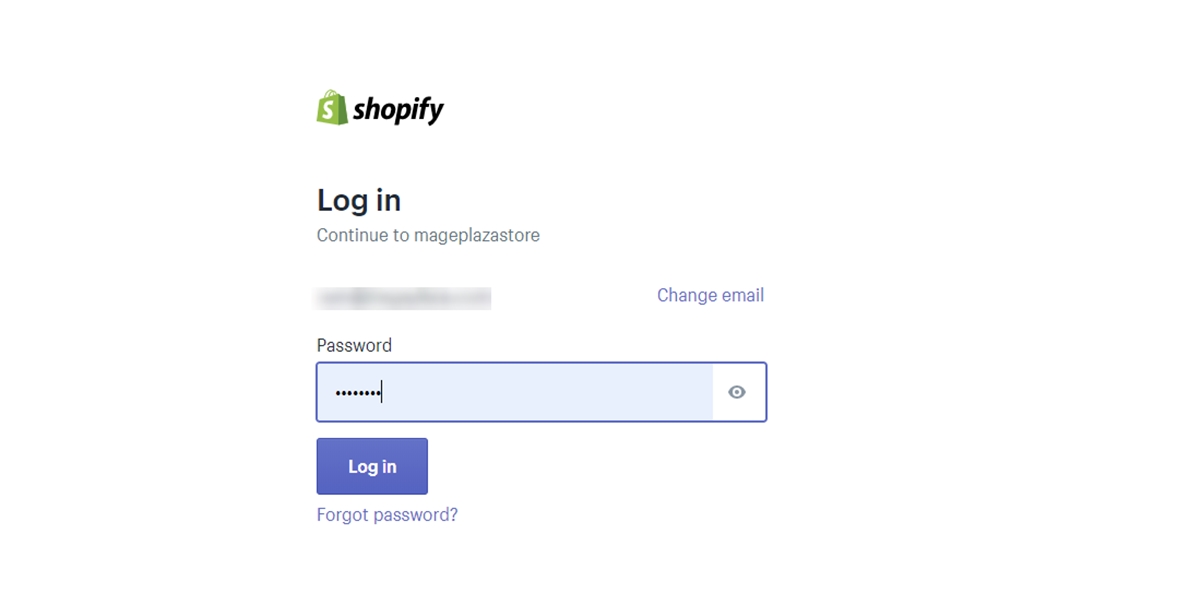 After that, your browser can remember the email for you, and the next time you log in, the email typing part will be automatically skipped, and a list of available stores to access will be shown as well.
Android/iOS device
The process on a mobile device is pretty straight forward too, just follow these steps on your Android, iOS device:
Download the Shopify App on Google Play Store or Apple App Store
Once the app is installed, tap on the icon to open the Shopify app.
If you already own an account, tap Log in and enter your email, password for your Shopify store. If you want to create a new store, tap Sign up.
Tap on the Log in button.
The app
The Shopify app also allows you to log in to multiple stores, with which you will need to:
Once you have logged in to the Shopify app, tap Store.
Tap your account name at the top of the screen.
See Log in to existing store? Tap that.
Enter your email address and password and start logging in.
Tap Log in and you are good to go.
Login as Shopify Partner
As a Shopify Partner, you will first need to sign up using your email, newly created password, personal information, and business information of your intention using the program and the service you are going to provide.
Let's see how you can log in as a Shopify partner.
Desktop
As a Shopify Partner, you will first make a partner account with your email.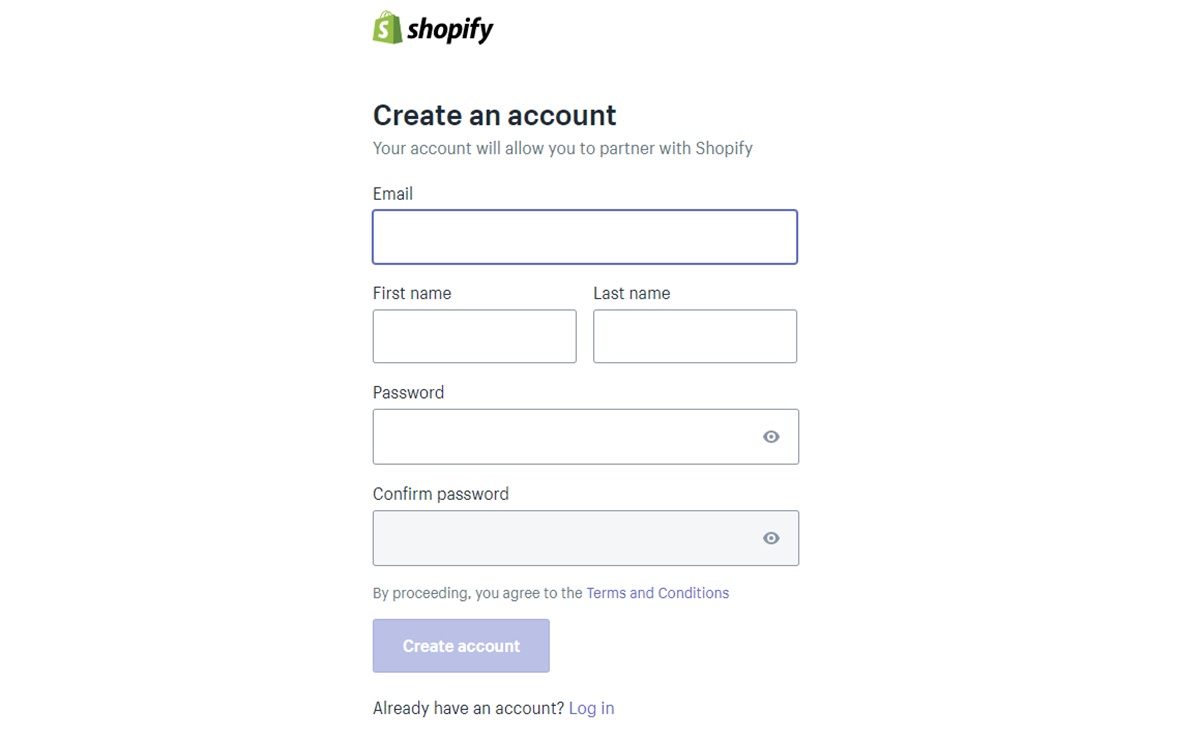 After that, you will need to provide additional information about your business like in the below pictures.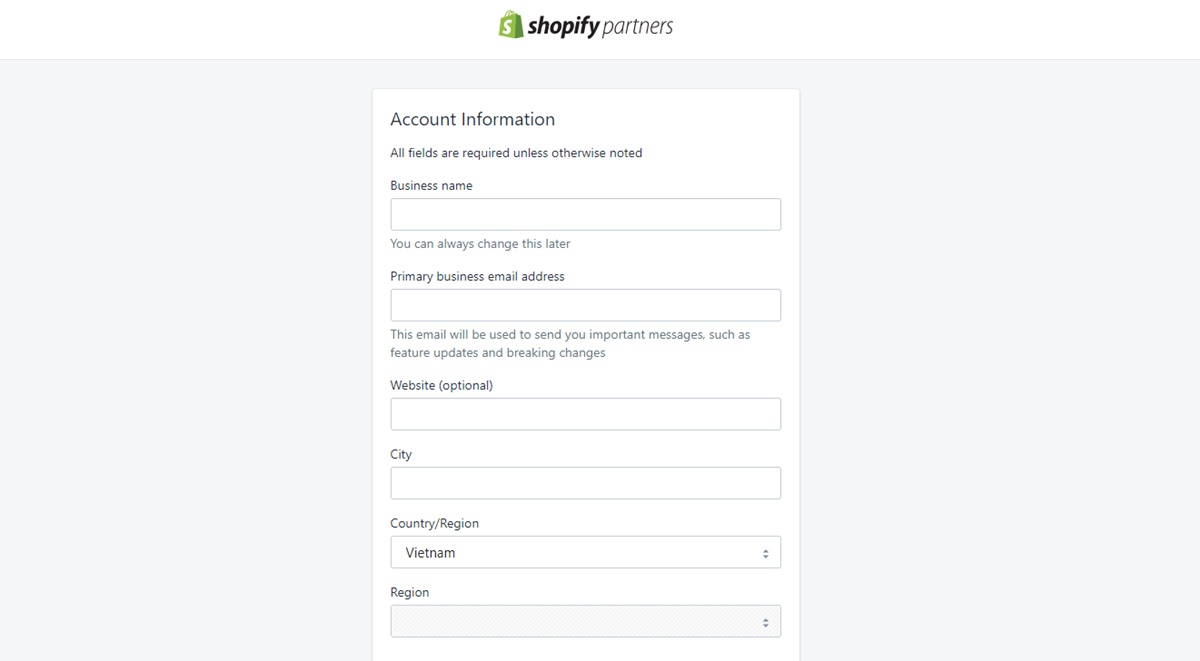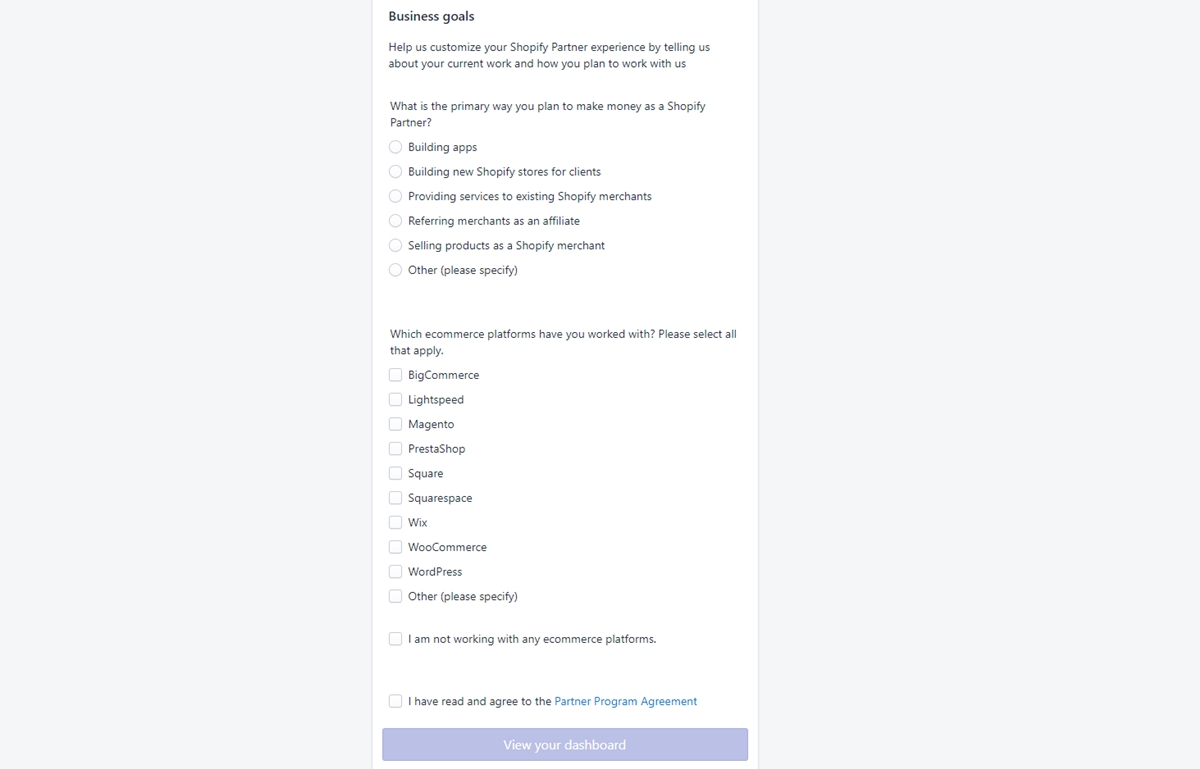 After you have created your account, you can log in as a Shopify partner. See the following steps for the desktop:
Open your browser and head to Partner login page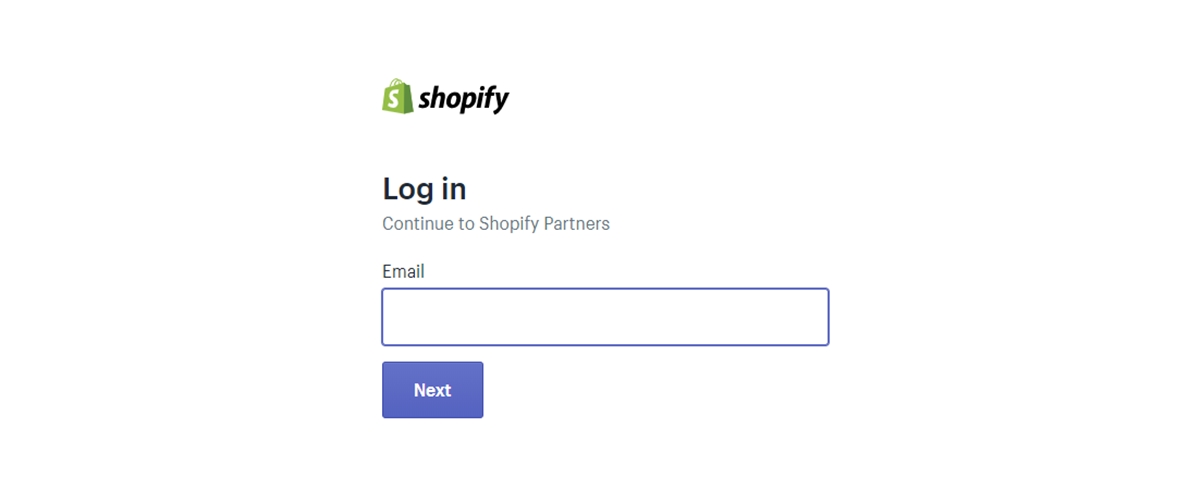 On the page, you will see a box where you can enter the email you signed up as a partner. Then click on the Next button.
Then enter your password and hit Log in.

You will be taken to your partner dashboard next, where you can take actions like affiliation program, making app and theme, co-working on a store with your client.
Android/iOS device
Unfortunately, you cannot access your Shopify partner account through the official app yet. This is somewhat understandable though sine people logging in usually do businesses that require computer like developing, designing, marketing.

The desktop dashboard would look like this, as you can see, the tools are all for complex needs like building stores, affiliate marketing, making apps & themes. These all cannot be easily done on mobile devices.
Final words
So have you known how to log in with Shopify yet? Hope our guide made things simpler and easier for you. There is a difference between Shopify Partner Login and Shopify Login for sure, but it shouldn't be a problem now.
Leave us comments below if you have anything on the mind, and we will help you with what you need to know about logging into your Shopify account.
Related Posts:
---
Mike is a content writer at Avada, with a love for video games, gadgets, and software. He has been writing about the industry now for over 7 years. He likes to keep up-to-date with the latest software releases. He's also an avid reader, and he enjoys spending time outdoors with family and friends. When he's not working, you can usually find him playing video games or exploring new outdoor activities.