How to Import Aliexpress Reviews to Shopify
Last updated: December 01, 2023
The reason why online reviews are essential for any kind of business as it can increase sales by giving consumers the information they need to make the decision to purchase a product as they can easily boost your conversion rate and gain more trust for your product page. What is more, people often assume that smart store owners would know how much product reviews from AliExpress can make a difference for there store as Aliexpress can provide users many experiences that you can not find anywhere else.
What is it exactly? Why should you choose Aliexpress Reviews but not other sources of reviews? How to import it to your Shopify? If you have these questions on your mind, just scroll down to see our article below. All problems with import Aliexpress Reviews to Shopify will be solved!
Why use Aliexpress Reviews on Shopify?
A smart way to make Shopify store shoppers feel comfortable while buying products is to use the product reviews from AliExpress in their stores. Seeing positive reviews of the product, you are selling can help potential buyers know whether other people were happy with their purchases.
Plus, online shoppers are always searching for credible products via online reviews to consider whether to buy the product or not. In some cases, some products in your Shopify store do not have reviews. However, there is always an option to import product reviews from AliExpress by using Dropified. People often choose to use this way as it is extremely easy to import and utilize in your existing Shopify store.
Import Aliexpress Reviews to Shopify using Chrome extension
It's really easy to insert real product customer Aliexpress reviews to your Shopify stores by using Chrome extension.
Step 1: Get the Chrome extensions
Of course, you need to get yourself a Chrome extension first. What Chrome extensions do people usually use? There are two options that you can take a look:
Ali Reviews extension
This Ali Reviews - AliExpress Review Importer extension is so convenient in getting review from Aliexpress, which just take you a few clicks to import reviews from AliExpress to your Shopify store. As a consequence, it will help you increase your sales, boost your shoppers' trust and conversion rates with tons of authentic, trustworthy reviews. At the same time, this extension is so easy-to-use and created with a mobile-friendly design, which also take you only 3 minutes to set up.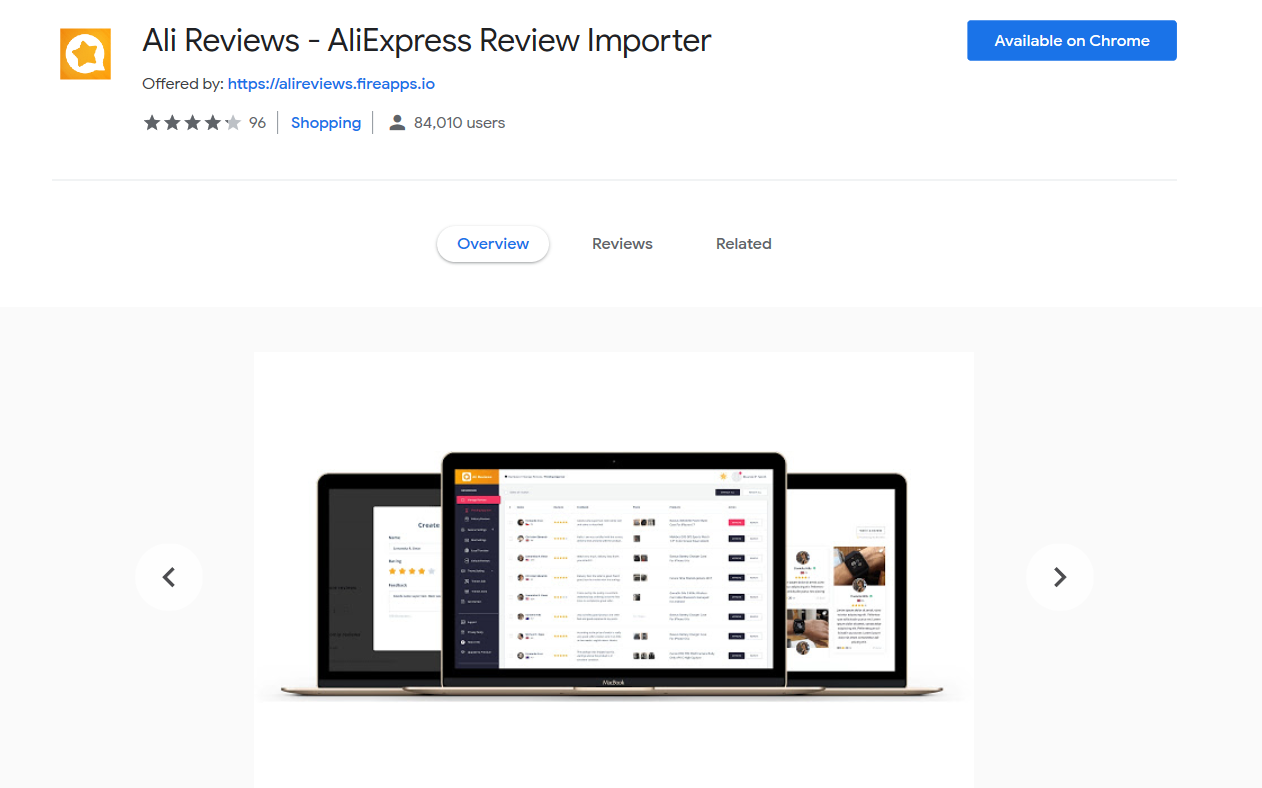 Opinew Shopify Reviews Importer extension
The Opinew Shopify Reviews Importer extension is also a great help in importing product reviews from many dropshipping Shopify apps, like Oberlo, Spreadr, Importify, Dropified, Amazon, Aliexpress. It also supports the bulk imports type from: Oberlo, Amazon Seller Central, Importify, Dropified, and Spreadr. You can directly install this version from the Shopify App Store. In the meantime, Opinew will bring you a customize plugin design and emails, which will capture your customers' attention and also the ones you send via Shopify or Mailchimp.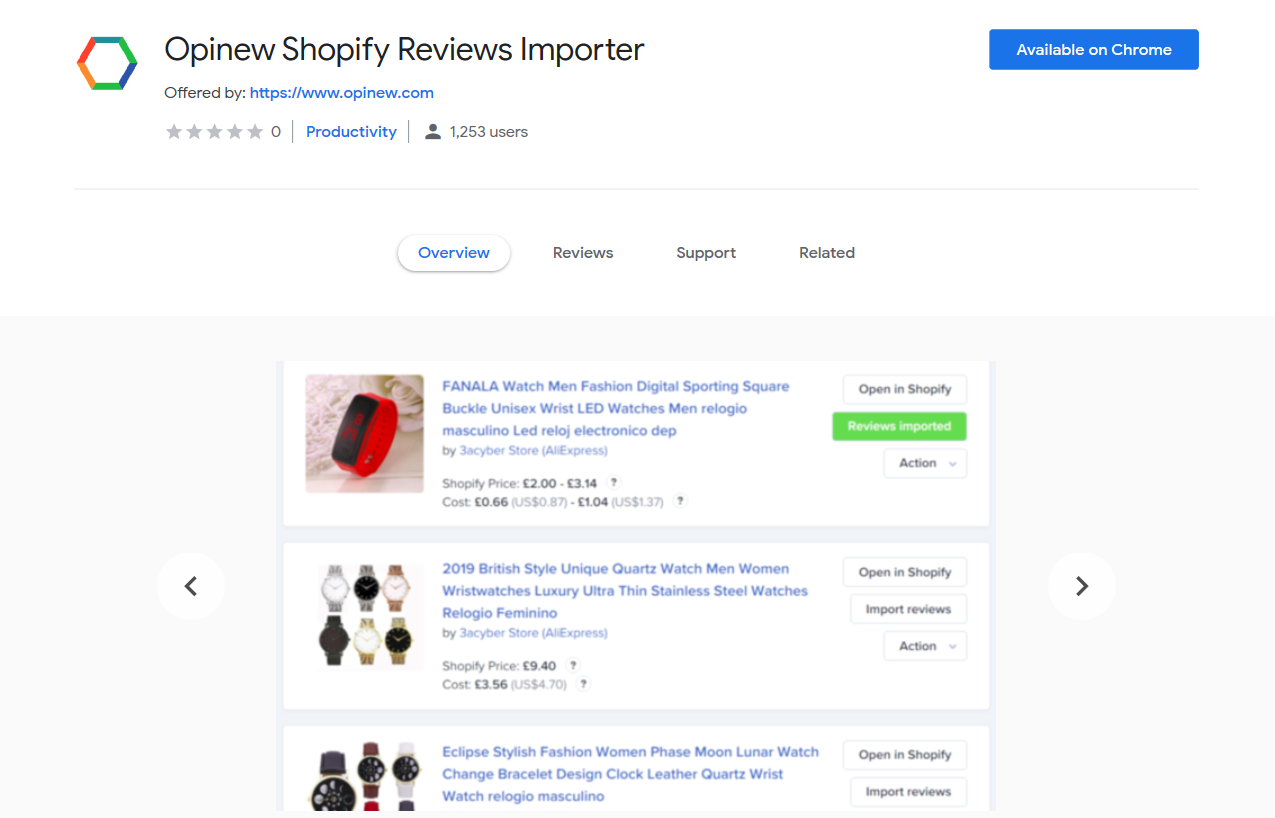 Step 2: Activate the extension
The instruction below will take the Opinew app as an example.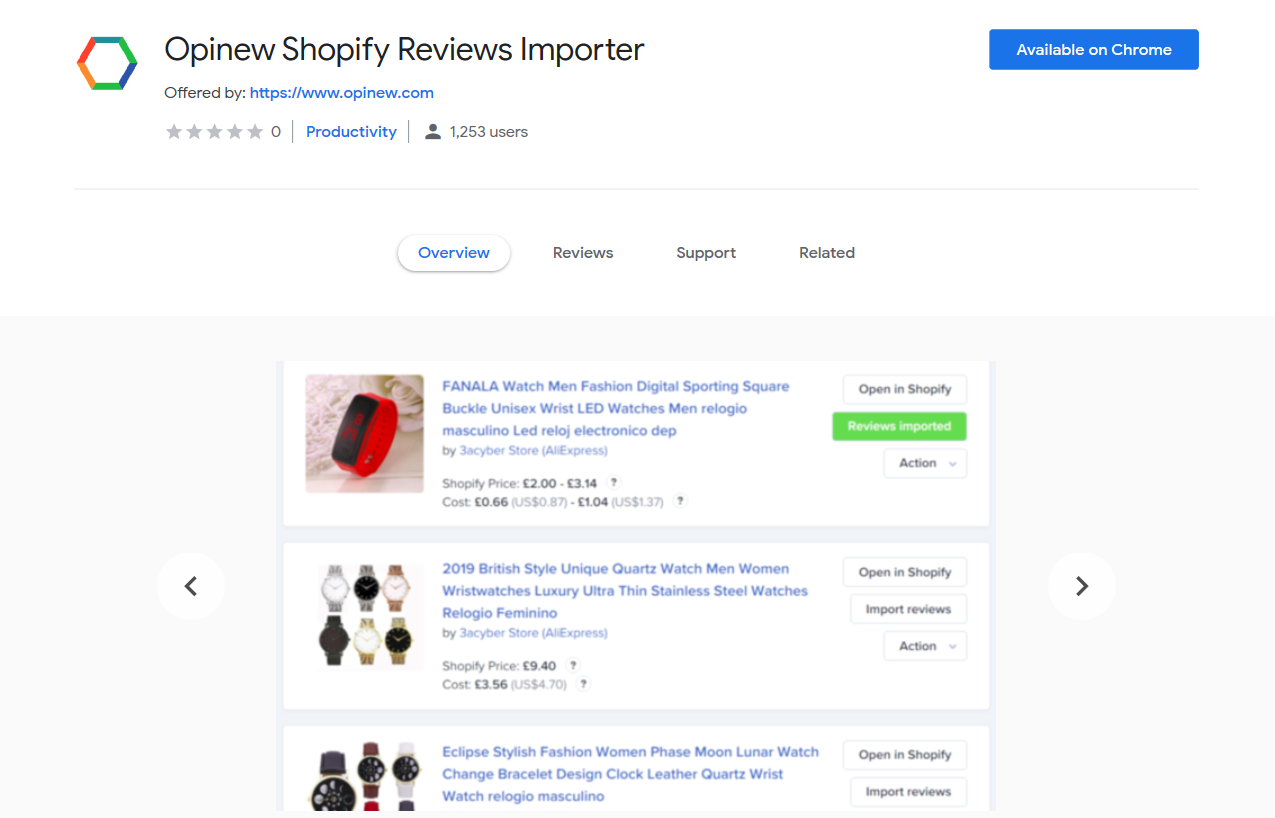 In order to activate the extension, you first need to open the Opinew app in your Shopify. After that, navigate to the "Account" tab. Look on the right side of the screen and then click on the button Activate extension to finish.
Step 3: Import reviews
In this step, each section will be different, so carefully focus on your dropshipping Shopify app.
Oberlo
For the Oberlo, you need to navigate to Oberlo and then choose for My Products. From here, you will see that each product now has an Import Reviews button located next to it. Simply click it, after that, please go for your import criteria and then wait for the reviews to be imported from Aliexpress. This process will take you about 1 minute.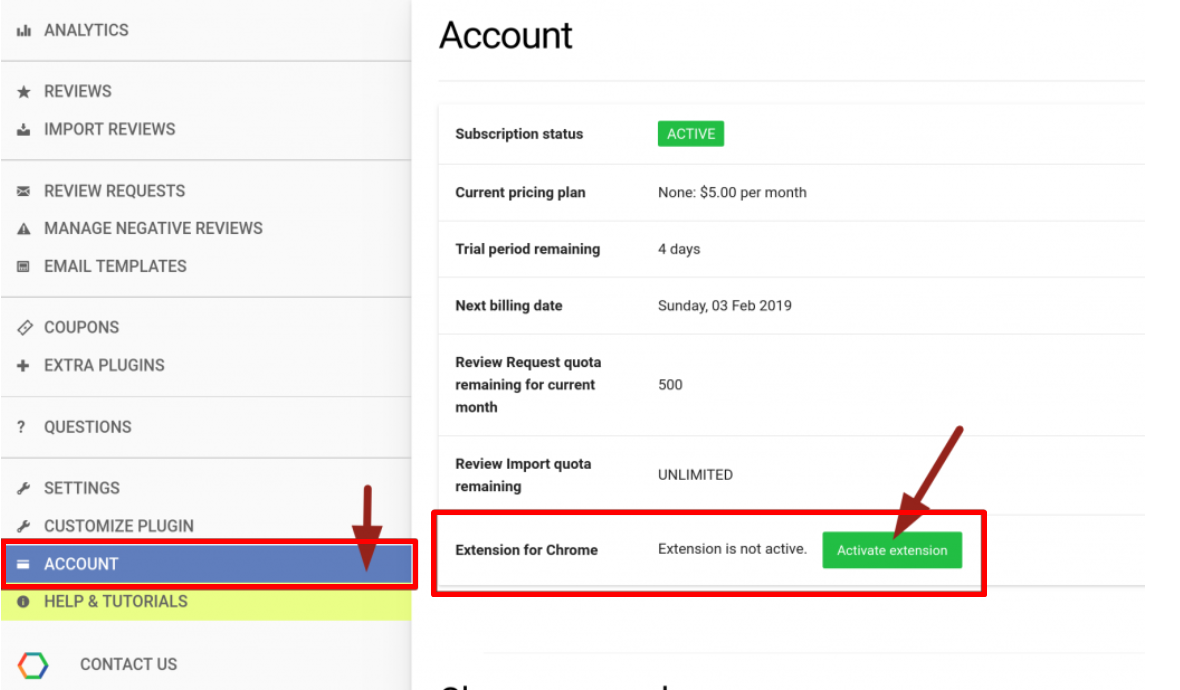 Importify
Of course, you need to open Importify first. Then, choose for Import list to see that all your products. You will notice that each product now has its own Import Reviews button. You just need to choose your specific filtering options, choose to import them. And then, your Amazon product reviews or Ali reviews will be successfully added in a couple of moments.
Dropified
Open your downloaded Dropified first, then go for the Products section, and then choose All Products, then Connected after that. You will see there is an Import Reviews button for each visible product. Simply click each of your import criteria and wait for your Aliexpress or Amazon reviews to be published. This process will take about one minute.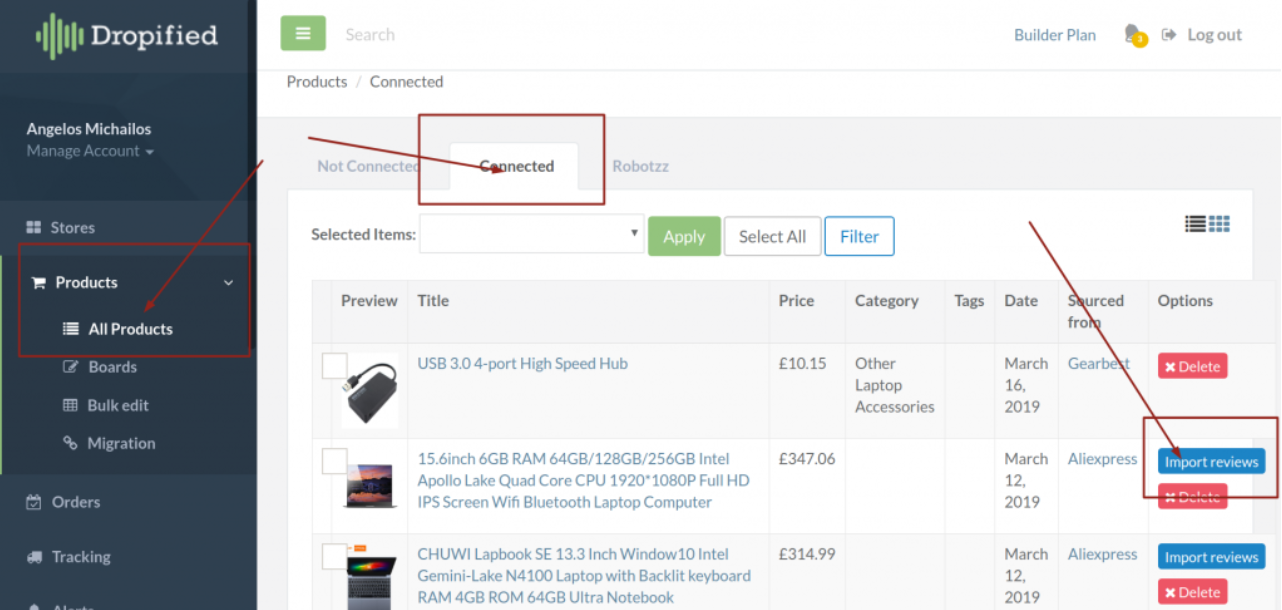 Spreadr
Navigate to your Spreadr first. From here, you will see that each product now has an Import Reviews button located next to it. Click it and just choose the import criteria that you want to add. Then wait for about one minute, your product reviews will soon be imported from Amazon to your Shopify store.
Import Aliexpress reviews directly from website
It is also advisable to import Amazon and Aliexpress reviews directly from web pages. First of all, you will need to direct to Amazon or Aliexpress product page. Then opt for the Opinew Chrome extension button, which locates on the top right of your browser in order to get your import options. Subsequently, simply hit a click at the import button and you will soon get your reviews imported into your Shopify store.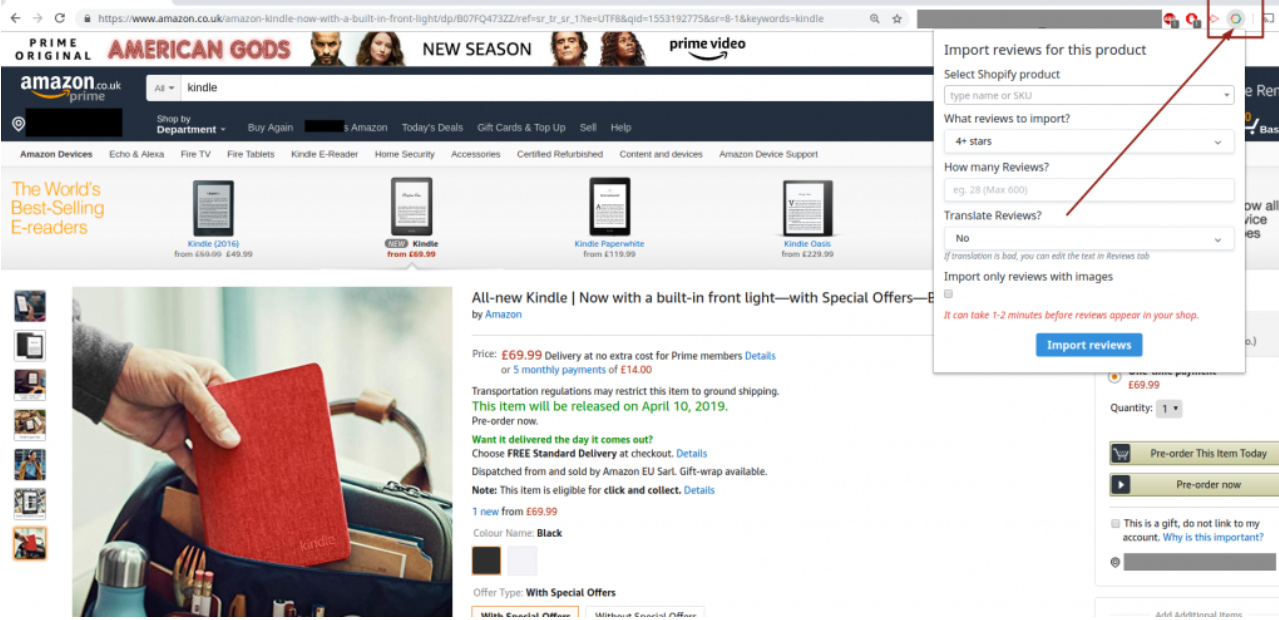 Best Shopify Aliexpress reviews import apps
Utilizing import apps to import Aliexpress reviews to Shopify is also a smart choice to save you a lot of time and effort. That's why we have created a list that will bring you 10+ Shopify Aliexpress Reviews Importer Apps. All assessments were made via AVADA Commerce scores, rating reviews, search results, social metrics.
Conclusion
On the whole, we highly recommend you to start importing AliExpress reviews to Shopify for your products to help new customers feel more comfortable and see much great feedback about your products. If you have not imported product reviews into your Shopify store yet, we suggest you do it now!
What a great opportunity to let your potential buyers see the positive feedback of the products in your store! Don't miss it. If there is any trouble occurs during your practice, please let us know. We are always willing to bring you your best experience on Shopify.
Related Posts:
---
Mike is a content writer at Avada, with a love for video games, gadgets, and software. He has been writing about the industry now for over 7 years. He likes to keep up-to-date with the latest software releases. He's also an avid reader, and he enjoys spending time outdoors with family and friends. When he's not working, you can usually find him playing video games or exploring new outdoor activities.