Aliexpress Reviews Importer
Shopify Aliexpress Reviews Importer Apps 2021
11+ Best Shopify Aliexpress Reviews Importer Apps from hundreds of the Aliexpress Reviews Importer reviews in the market (Shopify Apps Store, Shopify Apps) as derived from AVADA Commerce Ranking which is using AVADA Commerce scores, rating reviews, search results, social metrics. The bellow reviews were picked manually by AVADA Commerce experts, if your app about Aliexpress Reviews Importer does not include in the list, feel free to contact us. The best Aliexpress Reviews Importer app collection is ranked and result in April 2021, the price from $0. You find free, paid Aliexpress Reviews Importer apps or alternatives to Aliexpress Reviews Importer also. The Top 50+ Shopify Free Apps for Every Store.
11 Best Aliexpress Reviews Importer Apps for Shopify
Here is a list of 11 best Shopify Aliexpress Reviews Importer apps:
Loox Reviews ‑ Photo Reviews by Loox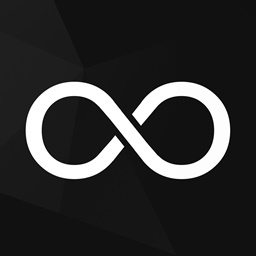 Loox ‑ Photo Reviews, which is produced and published by Loox, is a must-have tool that helps to increase conversions, drive more traffic from customer's reviews shared to social media and integratie those reviews data for SEO. By using this wonderful application, users can collect reviews automatically, as requests for photo reviews are sent to buyers in exchange for discount coupons. You can also customize your timing, review form, font, size, color, … which are suitable for your own store. Besides, Loox ‑ Photo Reviews helps to show all the reviews in one place and share them on social media. Therefore, you can gain more customer's trust, boost your sales and drive more traffic for your online store. On top of that, this application offers translation into many languages such as English, Spanish, French, German, Portuguese, Russian, Turkish and Dutch to provide more information to buyers from all over the world. With all tremendous benefits Loox ‑ Photo Reviews offers, get it soon to boost your conversions easily!
Highlight features
Automatically request photo reviews from customers
Customize timing, review form questions, widget colors, font, size, position,...
Allow users to add a public response to published reviews
Provide translation in many languages
Share photo reviews on social media to inspire fans
Price: From $9.99/month. 14-day free trial.
Rating:4.9 / 5
Ali Reviews ‑ Product Reviews by Fireapps - premium apps for ecommerce.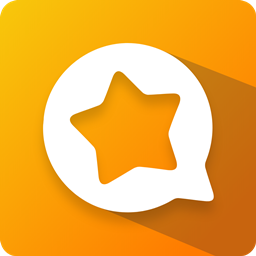 Ali Reviews - Product Reviews, which is provided by the FireApps - Premium Apps For E-commerce team, is an exceptional assistant tool for all Shopify e-commerce store administrators to drop shipping by importing feedbacks from AliExpress, Photo & Site reviews. With Ali Reviews - Product Reviews, you are allowed to simply import original AliExpress reviews into your Shopify store to get more customers attracted, build strong social proof and of course, get more sales. By that way, you can practically raise your traffic by showing ratings in various search results and Google Ads. Also, without any coding required, the review widget will be immediately added to your store site. Only by inserting the URL of the item you want to get feedbacks can you get Ali Reviews done the rest. On top of that, you can actively ask the buyers to leave their feedbacks with images and select what standard required to display the reviews such as all-star, five-star, so others. Do not worry about the SEO because Ali Reviews will take charge of it for you with In-line SEO Support, Review page, and so much more. Enjoy more benefits from Ali Reviews now with the provided free plan of this application!
Highlight features
Get reviews from AliExpress to your store or write review manually
Post buyers reviews on your website
Showcase ratings in search results and Google Ads
Allow users to customize review widget
Provide advanced filtering and blacklisting options
Price: From $9.90/month. 14-day free trial.
Rating:4.7 / 5
Judge.me Product Reviews by Judge.me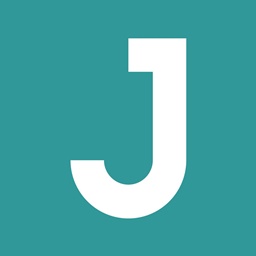 Judge.me is a reviews app that helps you collect and display product reviews and site reviews with photos, videos and Q&A. You can easily migrate and import your existing reviews from Yotpo, Loox, Stamped, Shopify, TrustSpot, Etsy and AliExpress. Judge.me helps you increase sales, leverage user-generated content to boost your conversion rate, organic traffic, and buyer engagement.
With Judge.me, you can schedule unlimited review request emails to collect more verified reviews in forms of text, photos, and videos. The app offers various widgets such as Review Widget, Preview Badge, Reviews Carousel, All Reviews Page, etc, for you to display your reviews and build trust with potential customers. In addition, you can also distribute your reviews in Google Search (rich snippets), Google Shopping, Facebook, Twitter and more, which helps you showcase your social proof to people who are in demand. On top of that, the customer service of Judge.me is amazing, and the price of Judge.me is affordable: starting free with the Forever Free plan or getting all features with only $15 per month with the Awesome plan. Install the application now to get your sales boosted as soon as possible with Judge.me Product Reviews!
Highlight features
Product reviews with text, photo and video and automatic reminders
Unlimited review requests, orders and imports
Review Carousel (6 free themes to show your best ratings)
All Reviews Page, Floating Reviews Tab
Question and Answers (Q&A) and custom forms, questions
Share on Facebook, Twitter, Pinterest & Tumblr
Price: Forever Free ($0) and Awesome ($15)
Rating:4.9 / 5
VITALS: 40+ apps in one by Vitals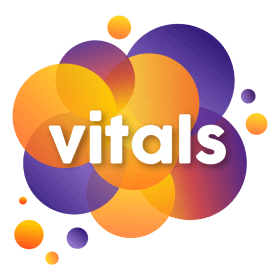 Would you want to attract more customers? Would you like to capture customers' interest when visiting your store? Do you want to multiply the types of marketing forms? These questions are solved when your business chooses VITALS: 40+ apps in one, which is created by appsolve. The app provides a lot of distinctive features. First, VITALS serves as a review picker, which means that it will gather customers' feedbacks and send to stores' managers. By doing this, you can easily analyze their shopping trend, their favorite items as well as measure the effectiveness of the marketing campaign. Second, you are able to convert currency when you boost your app to work in many other countries in the world. VITAL allows exchanging currency units in more than 160 countries so that customers can understand how much it costs regarding their frequently used currency. Last but not least, the app can connect with other social media like Instagram, Facebook, Youtube and so forth to push brand recognition. Through the connection, your products can be launched online marketing to reach more potential purchasers. Just pay $19.99 per month, you can use the full package of the app. Don't hesitate, download now!
Highlight features
Reduce the number of cart abandonment
Import reviews from Loox or AliExpress
Collect customers' reviews
Integrate 40 more apps in one tool
Update discounts for buyers
Price: 30-day free trial
Rating:5.0 / 5
Opinew Product Reviews by Opinew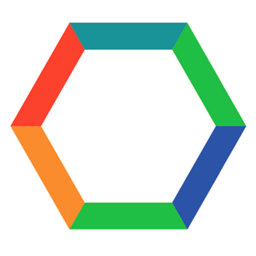 Opinew Product Reviews, which is provided by the Opinew team, is an important tool for all Shopify e-commerce administrators to boost sales and motivate customers to make more purchases by importing many products reviews and photo reviews to your Shopify store. With Opinew Product Reviews, you are enabled to gather product reviews from your customers and import them from the other sales channels such as AliExpress, Amazon, and eBay. Please do not be worried that this application will affect your page load speeds because there will not be any request on a page open. Moreover, whatever page you are on, all of the available features will be fully provided, such as: Text & Photo Reviews & Post Purchase Review Request Emails, Customizable Plugin Design and Emails, Star Ratings, Questions and Answers, Coupons to Boost Review Numbers, Search Engine Optimization, Verified Purchase Reviews, and way more. Also, there are various languages supported, like Arabic, Chinese, Dutch, French, Korean, and many others. You are supplied with a free trial of 7 days, email us anytime if there is any question or need for help!
Highlight features
Gather and import real reviews from previous buyers from Amazon, eBay, and AliExpress
No any effects on page loading speed for your site
Verify the purchasers and their reviews
Provide premade customizable plugin design and emails
Support a ton of languages
Price: From $7/month. 7-day free trial.
Rating:5.0 / 5
Areviews ‑ Reviews Importer by Areviews app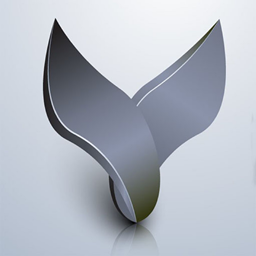 In the era of shopping online, reviews from previous customers are significant and impact on the decision of other buyers. Therefore, review importer is designed to help online shop collect customers' feedbacks and comments to push to the official page. Review importer provides admins' internet-based shops a lot of distinctive features. First, the app offers unlimited comments about your products which can come from many other sites such as Oberlo, Importify, Dropfied, Modalyst, and Expressfy. Comments from these sites will be selected by admins and are posted on officials website as references for future shoppers. Moreover, filter and translation functions are also available to help customers from different countries understand. Second, Review importer allows admins to check customers' responds towards your products. With this characteristics, you can also locate your frequent buyers and see which items they tend to buy; therefore, you can easily launch the marketing campaign to boost your revenue. Last but not least, you can support customers via email as well as distribute discount codes to raise merchants' interest. There are two packages: free and premium type ($6.99 per month).
Highlight features
Boost sales revenues
Manage the number of website's visit
Self-design the background
Integrate with other softwares
Create simple interface
Price: Start from $0/month
Rating:4.9 / 5
AliExpress Review Importer by Judge.me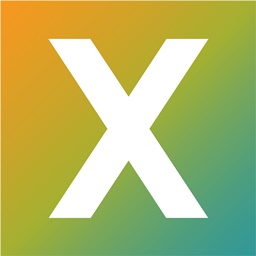 Aliexpress Review Importer is a particular app that runs in the background on the app servers without using any browser extension. Moreover, this app allows the Shopify owners to run multiple reviews about 25 reviews which enable importing per second. By three steps: Download, choose a product that you want to review, then enter AliExpress URL and filter criteria, you totally finish the reviews. Moreover, the users can have many ways to boost your sales by Review rating, Review text, and Review photos. Other additional features such as translate reviews to English, and the maximum amount of review to filter. Last but not least, AliExpress Review Importer app has the functionality such as will show you all your products, so you can easily know which products you want to add reviews to, search for the relevant AliExpress product and add the URL to AliExpress Review Importer.
Highlight features
Increase sales by using social proof: The shop's conversation rate will boost the review on the pictures and descriptive review texts.
Integrate with Judge.me Reviews: It is easy for the users to import the reviews with Judge.me or export them anywhere.
Rung unlimited and multiple imports: At the same time, you can allow the different reviews and imports.
Additional features: Search for the relevant AliExpress products and add the URL to AliExpress Review Importer.
Filter criteria and import the reviews
Price: Free
Rating:4.6 / 5
EZ Importer by Highview apps llc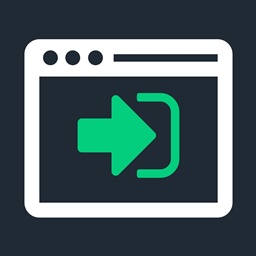 Do you want to import a large number of goods at one time? Do you want to look at the progress of your store's sales? All solutions stay in one app that is EZ Importer. EZ Importer will help your online stores to have a firm position in e-commerce area. The procedure of installing the app is definitely easy, which consists of three main steps: upload CSV file, match CSV to Shopify's rubric and click to download. There are a lot of benefits when using EZ Importer. First, the app enables you to import bunches of products at one time and automatically classify into the categories of your shops. As a result, admins of stores can save their time and invest their effort in doing other things. Furthermore, you can have more effective management about inventories in your shops. Another thing worth mentioning is that EZ Importer can recommend you to offer to customers with the basic price like other competitors so that your brand's image will become stronger. The app is available with other websites namely Amazon and Custom CBV Formats. You install the app free and generate more profit. That's a bargain!
Highlight features
Allow massive amount of imported goods
Mange the order history
Provide time-saving service
Update discount codes to each product
Add review about the product
Price: Start from $0/month
Rating:5.0 / 5
HelpfulCrowd by Helpfulcrowd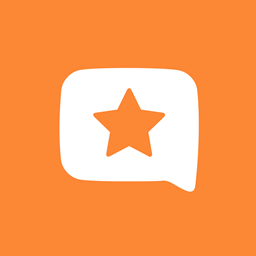 Do you want to capture customers' trust? Do you want to look at the progress of your store's sales? All solutions stay in one app that is HelpfulCrowd Review. HelpfulCrowd Review will help your online stores to take advantage of the development of modern technology to stay firmly in the e-commerce area. First, the app allows buyers to give their feedback as well as post their questions relating to your products. Besides, admins are able to create an FB product review tab. Second, HelpfulCrowd increase SEO results on Google. Reviews will push SEO rich snippets and displays reviews in Google. Moreover, reviewers would receive incentives when they comment such thank-you emails or coupons. finally, the app provides auto-translation to uses around the world, so that future buyers can read reviews easier. HelpfulCrowd offers four types of packages: helpful (free), handful ($ 3.99 per month), boxful ($9.99 per month) and bucketful ($24.99 per month).
Highlight features
Boost sales via reviews and Q&A
Increase SEO results on Google
Show product reviews on Google
Create incentives for clients leaving their comments
Provide auto-translation tool
Price: Free plan available. 30-day free trial.
Rating:4.9 / 5
CUSTOMER REVIEWS rating stars by Gravity software ltd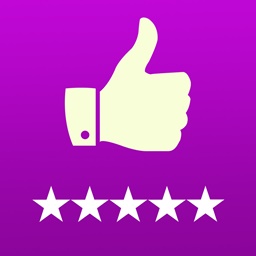 CUSTOMER REVIEWS rating stars designed by Gravity Software Ltd is an app which can allow you to build customer trust and at the same time boost your conversion rates. This app has some great features which can be helpful for you. Firstly, it can add up to 1000 random reviews to your store within 5 minutes. It can increase conversions in your store significantly because visitors usually search for feedback which customers rely upon before they decide to make a purchase. Secondly, this app also displays rating stars on not only your collection pages but also your homepage which would lead to the increase in customer trust in your store. Thirdly, with this app, you can easily import reviews with photos from Aliexpress which is an online retail service owned by Alibaba. Just copy and then paste the web address of your Aliexpress product into the app importer, and you can select reviews to be imported and edit them. Install now and let the app auto-generate your customer reviews.
Highlight features
Displays rating stars on collection pages
Import reviews easily and quickly
Allow customers to add reviews
Build customer trust
Excellent and fast support
Price: $14.99/month. 1-day free trial.
Rating:4.6 / 5
Editorify by Importify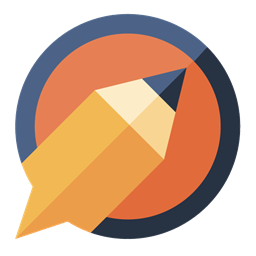 Reviews Importer ‑ Editorify by importify is a Shopify app that helps you gain customers' trust and boost sales by showing them trustworthy user reviews and explainer videos. You could import product reviews from big e-commerce platforms such as Aliexpress, Amazon, Etsy, Alibaba, Taobao and more, as well as high-quality photo reviews. You could also import explainer videos from Youtube or Vimeo to increase your product awareness. The app is designed to be as simple to use as possible with its user-friendly interface.
Highlight features
Import product reviews from big e-commerce platforms
Import photo reviews
Import explainer videos to increase product awareness
Integrate with Importify, Dropified, Oberlo, Zonify and Expressfy dashboard
User-friendly interface
Price: $9.95/month. 1-day free trial.
Rating:4.8 / 5
How AVADA.io ranks Shopify Aliexpress Reviews Importer apps list
These above 11 Aliexpress Reviews Importer apps for Shopify are ranked based on the following criterias:
The ratings on Shopify App store
The app's rank on search engines
The prices and features
The app provider's reputation
Social media metrics such as Facebook, Twitter and Google +
Reviews and assessment by AVADA.io
Top 11 Shopify Aliexpress Reviews Importer Apps
Special thanks to all vendors which contributed the best 11 Shopify Aliexpress Reviews Importer apps. We honestly recommend you to give every app above a try if possible. We create Shopify apps review series with the aim of helping Shopify online stores find the best Aliexpress Reviews Importer for their website. All of the information on the review (including features, description, prices, and links) is collected from the vendor's website or their own published page/ selling channels.
The list of the 11 best Shopify Aliexpress Reviews Importer apps is kept up-to-date on a regular basis by our team. Please feel free to reach us out if you have any questions related to this app review.
Don't see your app on the list? Wanna contribute more content to this review? Contact us
Comments for Aliexpress Reviews Importer
---
---
People also searched for
shopify alireviews apps
ali reviews shopify
shopify aliexpress reviews
aliexpress reviews shopify
shopify aliexpress reviews app

import aliexpress reviews to shopify free
shopify aliexpress plugin
import aliexpress reviews to shopify
import reviews from aliexpress to shopify
import reviews from aliexpress to shopify
ali review shopify

shopify aliexpress app
aliexpress customer reviews
shopify best apps for aliexpress
import aliexpress to shopify
shopify review plugin
shopify import aliexpress reviews

add aliexpress reviews to shopify