Best Shopify Aliexpress Dropshipping Apps
Top 8 Best Shopify Aliexpress Dropshipping Apps in 2021
8+ Best Shopify Aliexpress Dropshipping Apps from hundreds of the Aliexpress Dropshipping reviews in the market (Shopify Apps Store, Shopify Apps) as derived from AVADA Commerce Ranking which is using AVADA Commerce scores, rating reviews, search results, social metrics. The bellow reviews were picked manually by AVADA Commerce experts, if your app about Aliexpress Dropshipping does not include in the list, feel free to contact us. The best Aliexpress Dropshipping app collection is ranked and result in September 2021, the price from $0. You find free, paid Aliexpress Dropshipping apps or alternatives to Aliexpress Dropshipping also. The Top 50+ Shopify Free Apps for Every Store.
Quick Comparisons of the Best Shopify Aliexpress Dropshipping Apps
| # | App Name | Vendor | Pricing | Rating | Image | Action |
| --- | --- | --- | --- | --- | --- | --- |
| 1 | Ali Reviews ‑ Product Reviews | Fireapps - premium apps for ecommerce. | Starter ($9.9), Essential ($19.9), Premium ($49.9), Enterprise ($99.9) | 4.9/5 ⭐️ | | Get app! |
| 2 | Judge.me Product Reviews | Judge.me | Forever Free ($0) and Awesome ($15) | 4.9/5 ⭐️ | | Get app! |
| 3 | Aliexpress Dropshipping | Appfreaker | From $5/month. 7-day free trial. | 4.5/5 ⭐️ | | Get app! |
| 4 | DSers - AliExpress Dropshipping | Dsers | Free | 4.7/5 ⭐️ | | Get app! |
| 5 | Areviews ‑ Reviews Importer | Areviews app | Start from $0/month | 4.9/5 ⭐️ | | Get app! |
| 6 | AliExpress Review Importer | Judge.me | Free | 4.6/5 ⭐️ | | Get app! |
| 7 | Globo AliExpress Reviews | Globo | Start from $0/month | 3.7/5 ⭐️ | | Get app! |
| 8 | DropCL US/EU Dropshipping | Dropship cl | Free | 2.3/5 ⭐️ | | Get app! |
Top 8 Best Aliexpress Dropshipping Apps for Shopify stores:
Here is a list of 8 best Shopify Aliexpress Dropshipping apps:
Ali Reviews ‑ Product Reviews by Fireapps - premium apps for ecommerce.
Ali Reviews is a review app that enables merchants to leverage the power of photo reviews for their businesses. We focus on building long-term trust and driving traffic to your Shopify store and our advanced features to drive conversions. You can easily collect reviews with photos and generate visual UGC using Ali Reviews. Our interface was designed to provide a smoother experience for both businesses and their customers.
The Ali Reviews app is fit for businesses of any size to get customer reviews as an asset to gain social trust and boost online sales. With Ali Reviews, you can quickly move and import existing reviews from Judge.me, Yotpo, Loox, Stamped, Product Reviews, and AliExpress in a variety of ways. It's also simple to schedule Review Request Emails with Ali Reviews. Build email marketing automation campaigns that encourage repeat purchases. In Ali Reviews, we offer 3 of the most amazing review widget styles on the market: Review Box (with 3 layouts: Grid, List, Carousel), Review Popup, and Carousel Slider. Our review widgets can showcase appealing visuals across your store from Homepage, Collection page, Product page to Cart page. Ali Reviews provides a unique Drag & Drop editor that helps rearrange review widgets on any page just in minutes with no code needed and easy-to-use as Shopify theme editor. From now on, you have full ability to edit review elements such as style, text options, rating icons, customer avatar, and more. Install the application now to get a 7-Day Free Trial with NO prior charge approval required!
Highlight features
Collect photo reviews with text, photos and ratings
9+ stunning styles to showcase reviews on the most innovative widgets
Drag-and-drop review widgets on all pages like Homepage, Product page, or Cart page. No coding, easy-to-use as Shopify theme editor
Easy to schedule review request emails and set up automated email marketing
Display personalized reviews based on visitor info (location/ AOV/ total spending) and behavior (products in the cart, viewing)
Proactively display reviews for key products or new products to upsell and increase Average Order Value
Price: Starter ($9.9), Essential ($19.9), Premium ($49.9), Enterprise ($99.9)
Rating:4.9 / 5
Judge.me Product Reviews by Judge.me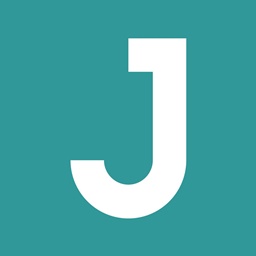 Judge.me is a reviews app that helps you collect and display product reviews and site reviews with photos, videos and Q&A. You can easily migrate and import your existing reviews from Yotpo, Loox, Stamped, Shopify, TrustSpot, Etsy and AliExpress. Judge.me helps you increase sales, leverage user-generated content to boost your conversion rate, organic traffic, and buyer engagement.
With Judge.me, you can schedule unlimited review request emails to collect more verified reviews in forms of text, photos, and videos. The app offers various widgets such as Review Widget, Preview Badge, Reviews Carousel, All Reviews Page, etc, for you to display your reviews and build trust with potential customers. In addition, you can also distribute your reviews in Google Search (rich snippets), Google Shopping, Facebook, Twitter and more, which helps you showcase your social proof to people who are in demand. On top of that, the customer service of Judge.me is amazing, and the price of Judge.me is affordable: starting free with the Forever Free plan or getting all features with only $15 per month with the Awesome plan. Install the application now to get your sales boosted as soon as possible with Judge.me Product Reviews!
Highlight features
Product reviews with text, photo and video and automatic reminders
Unlimited review requests, orders and imports
Review Carousel (6 free themes to show your best ratings)
All Reviews Page, Floating Reviews Tab
Question and Answers (Q&A) and custom forms, questions
Share on Facebook, Twitter, Pinterest & Tumblr
Price: Forever Free ($0) and Awesome ($15)
Rating:4.9 / 5
Aliexpress Dropshipping by Appfreaker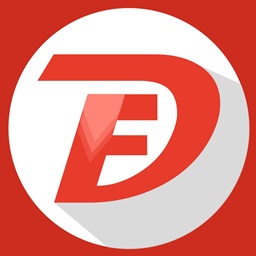 Aliexpress Dropshipping was invented by Appfreaker to maximize the Dropshipping and Fulfillment orders in Shopify store. By AliExpress app, your shop can earn more profits through the model of online drop shipping benefits such as low-cost startup, credit payment for suppliers, or no inventory, etc. Therefore, you can sell products at the more reasonable price compared to others. It also allows you to focus on the target audience, the marketing campaigns will be more effective and the businessman enables earning additional income. Furthermore, this app provides the users with many useful features helping the Shopify store owners optimize their sales and fulfillment orders. Especially, the Shopify owners can easily install it by a very simple process. Then the drop shipping with AliExpress is fully and daily updated information like the inventory, pricing, ranges of products, etc.
Highlight features
Update automatically: AliExpress items information will be updated with the new data by this feature.
Easy for dropshipping: AliEpress can help your customers search and import the information in shopping more easily and quickly
Enable editing the Description and Image: Your products will be more attractive with the customers with beautiful pictures and detail information.
Easily install and use: With simple steps, the users can download this app free and they will be instructed to use it effectively by the support team.
ePacket Shipping Filter: The customers will be offered with a fast and free delivery service.
Price: From $5/month. 7-day free trial.
Rating:4.5 / 5
DSers - AliExpress Dropshipping by Dsers
The Shopify marketplace is a lucrative market for any online sellers. Therefore, there are millions of stores in these markets, which makes it become so competitive for online merchants. It is essential for the Shopify store owners to install their shops with effective tools to create competitive advantages in this marketplace. One of the best tools for the Shopify store owners can solve the problems in dropshipping is DSers App. With this app, the online sellers can focus on their business.
DSers is a free dropshipping tool so that the Shopping store owners can save a lot of money and effort to manage the shipping. As the automated orders from AliExpress, the shoppers just need to choose what they want to buy, a bulk of orders are confirmed automatically and send to them easily. Moreover, the orders can be safely tracked by the Shopify store owners as well as the shoppers through this app.
Such as a useful tool for syncing order data, this app also supports the users to manage multiple shops within a DSers account. Furthermore, it is possible for app users to import any Shopify products and edit their information quickly and easily. Especially, if one of the products is out of stock, the shipping method will not match.
Highlight features
AliExpress Official Dropshipping Partner
Increase partnership and ordering efficiency
Support unlimited amount of orders
Provide automated orders from AliExpress
Easy to manage different stores in Shopify admins dashboard by switching click
No monthly or transactions fees
Price: Free
Rating:4.7 / 5
Areviews ‑ Reviews Importer by Areviews app
In the era of shopping online, reviews from previous customers are significant and impact on the decision of other buyers. Therefore, review importer is designed to help online shop collect customers' feedbacks and comments to push to the official page. Review importer provides admins' internet-based shops a lot of distinctive features. First, the app offers unlimited comments about your products which can come from many other sites such as Oberlo, Importify, Dropfied, Modalyst, and Expressfy. Comments from these sites will be selected by admins and are posted on officials website as references for future shoppers. Moreover, filter and translation functions are also available to help customers from different countries understand. Second, Review importer allows admins to check customers' responds towards your products. With this characteristics, you can also locate your frequent buyers and see which items they tend to buy; therefore, you can easily launch the marketing campaign to boost your revenue. Last but not least, you can support customers via email as well as distribute discount codes to raise merchants' interest. There are two packages: free and premium type ($6.99 per month).
Highlight features
Boost sales revenues
Manage the number of website's visit
Self-design the background
Integrate with other softwares
Create simple interface
Price: Start from $0/month
Rating:4.9 / 5
AliExpress Review Importer by Judge.me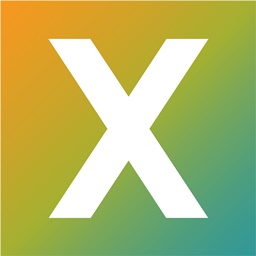 Aliexpress Review Importer is a particular app that runs in the background on the app servers without using any browser extension. Moreover, this app allows the Shopify owners to run multiple reviews about 25 reviews which enable importing per second. By three steps: Download, choose a product that you want to review, then enter AliExpress URL and filter criteria, you totally finish the reviews. Moreover, the users can have many ways to boost your sales by Review rating, Review text, and Review photos. Other additional features such as translate reviews to English, and the maximum amount of review to filter. Last but not least, AliExpress Review Importer app has the functionality such as will show you all your products, so you can easily know which products you want to add reviews to, search for the relevant AliExpress product and add the URL to AliExpress Review Importer.
Highlight features
Increase sales by using social proof: The shop's conversation rate will boost the review on the pictures and descriptive review texts.
Integrate with Judge.me Reviews: It is easy for the users to import the reviews with Judge.me or export them anywhere.
Rung unlimited and multiple imports: At the same time, you can allow the different reviews and imports.
Additional features: Search for the relevant AliExpress products and add the URL to AliExpress Review Importer.
Filter criteria and import the reviews
Price: Free
Rating:4.6 / 5
Globo AliExpress Reviews by Globo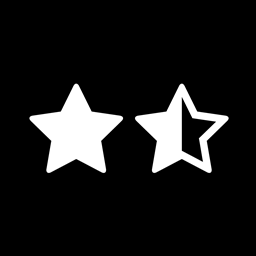 Customer reviews are so important for your profits as well as your business. If you were a drop shipper, you would appreciate all the trust and the loyalty of your customers to your store. Globo AliExpress Reviews is the solution for all the problems in the pushing up the customer's review. The Globo has developed this app with many helpful features. Particularly, the Globo AliExpress Reviews increases the conversion rates, which increases the trust of customers. Moreover, it is totally easy to use with automated installation and your customers can import the reviews with no developers. More importantly, the Shopify owners enable customizing the widget with 7 available review templates that can satisfy all your styles. When you add AliExpress reviews to your store, this app can import hundreds of reviews in seconds without any effort on manually working.
Highlight features
Fast review and display as Grid or List style:
Translate reviews to English: the reviews will be translated into the international language so you can approach customers from many countries.
Allow customers to leave reviews manually
Easy customization: This app allows Shopify owners to fully responsive, customizable design
Automatically replace customer name when import from AliExpress
Price: Start from $0/month
Rating:3.7 / 5
DropCL US/EU Dropshipping by Dropship cl
The Shopify store owners sometimes have trouble with the shipping because there are a lot of problems when the products are out of shops. These problems will be solved with this app DropCL US/EU Dropshipping App. Especially when the business is expanded worldwide, it is necessary for online sellers to focus on their business instead of the problems in shipping. DropShip CL company has been developed this app with the best features to encourage the customers to order anytime.
With this DropShip CL app, the Shopify store owners can important product easily for an unlimited number of products without any invisible warehouse. Moreover, these product's descriptions, titles or images can be edited before importing. In addition, the shop owners are more satisfied with this app because it allows them to solve multiple orders so that they can save valuable time. Moreover, the switching button on the Shopify dashboard will help the app users to manage their different shops effectively.
Furthermore, another functionality of this app will maximize the orders is a customizable invoice. Therefore, it is easy for the Shopify store owners can edit the prices before sending to their customers. After sending their products, they also can track their orders by the dropshipping order numbers. Besides, the inventory will be updated frequently when the products are imported. Last but not least, this app allows the orders to be fulfilled automatically.
Highlight features
Increase partnership and ordering efficiency
Support unlimited amount of orders
Provide automated orders from AliExpress
Easy to manage different stores in Shopify admins dashboard by switching click
Edit the products content before import
Price: Free
Rating:2.3 / 5
How AVADA.io ranks Shopify Aliexpress Dropshipping apps list
These above 8 Aliexpress Dropshipping apps for Shopify are ranked based on the following criterias:
The ratings on Shopify App store
The app's rank on search engines
The prices and features
The app provider's reputation
Social media metrics such as Facebook, Twitter and Google +
Reviews and assessment by AVADA.io
Top 8 Shopify Aliexpress Dropshipping Apps
Special thanks to all vendors which contributed the best 8 Shopify Aliexpress Dropshipping apps. We honestly recommend you to give every app above a try if possible. We create Shopify apps review series with the aim of helping Shopify online stores find the best Aliexpress Dropshipping for their website. All of the information on the review (including features, description, prices, and links) is collected from the vendor's website or their own published page/ selling channels.
The list of the 8 best Shopify Aliexpress Dropshipping apps is kept up-to-date on a regular basis by our team. Please feel free to reach us out if you have any questions related to this app review.
Don't see your app on the list? Wanna contribute more content to this review? Contact us
People also searched for
shopify aliexpress apps

aliexpress apps for shopify
top aliexpress app for shopify

top shopify aliexpress apps