How to View the Order Status Page of an Order on Shopify
Last updated: December 01, 2023
Once the customers have completed a checkout for an order, they will receive an URL which refers to the final page of the checkout process to check for the status of it to know whether it is shipped or not for instance. There are cases that customers will ask you about their order that you need to track for it as well to answer their questions. Luckily, Shopify allows shop owners to check for an order status from the admin page. Hence, if you want to know how to view the order status page of an order on Shopify, follow the steps in this writing to conduct it. We've created a resource on include link to order page on Shopify as well, read more to learn the process of it!
Step 1: Head to Orders
Sign in your account on Shopify and go to Orders which stays right below the Home.
Step 2: Find an order
To find an order, you need to fill in the search box one of the following information:
Order number: You can enter #1002 in the box for example, or add the number only, like 1002 and wait for the system to display the result.
Client's name: You can use the first name, last name or full name of the customer to look for their corresponding orders.
Customer email address: Even if you just remember part of the address, type it in the search space and the system will give you all possible result which includes that keyword.
Step 3: Select an order
After filtering the list of orders, you can click on the one that you want to track the status to open its details. For example, I want to check the order status of a consumer whose email includes hanh then I will enter that keyword in the box and the picture below shows the result of this action.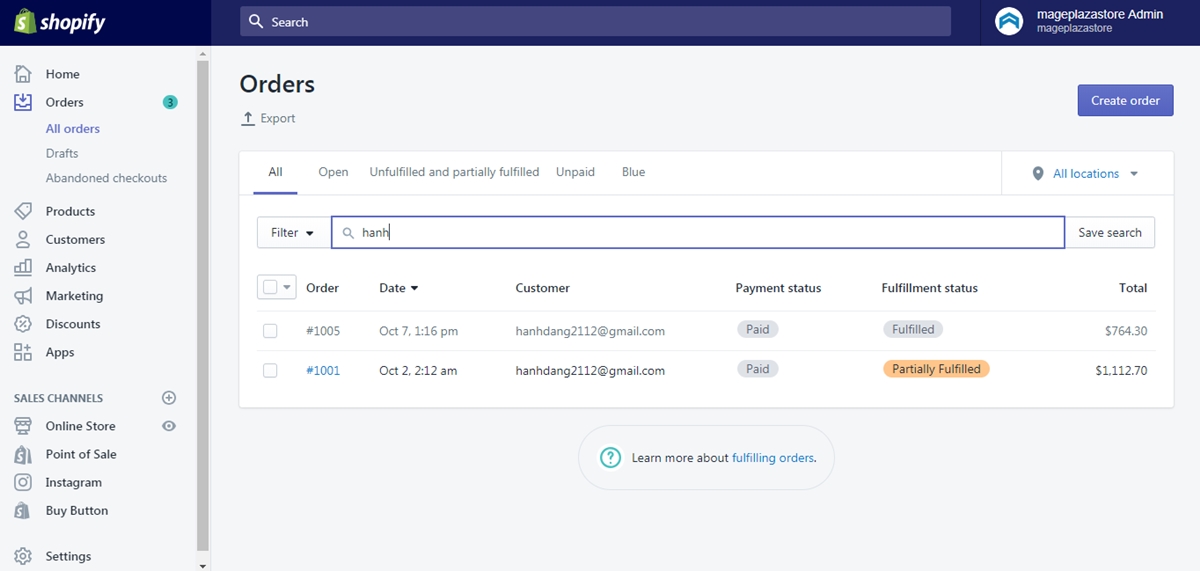 There are two orders appeared but I want to view the latest one then I will press on the #1005 to open it.
Step 4: View order status page
Below the number of order header, you will see the More action next to the Refund items then click on it. A list of options will appear that you have to select View order status page which stays beside an eye icon.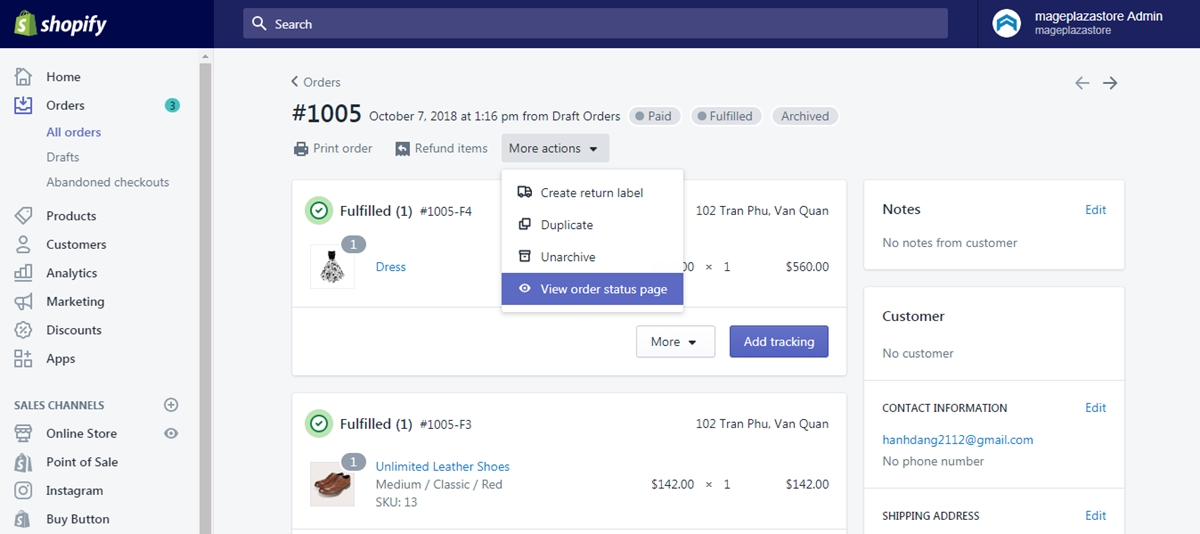 The order status will be viewed in another tab of your web browser that you can link to the following picture as an example: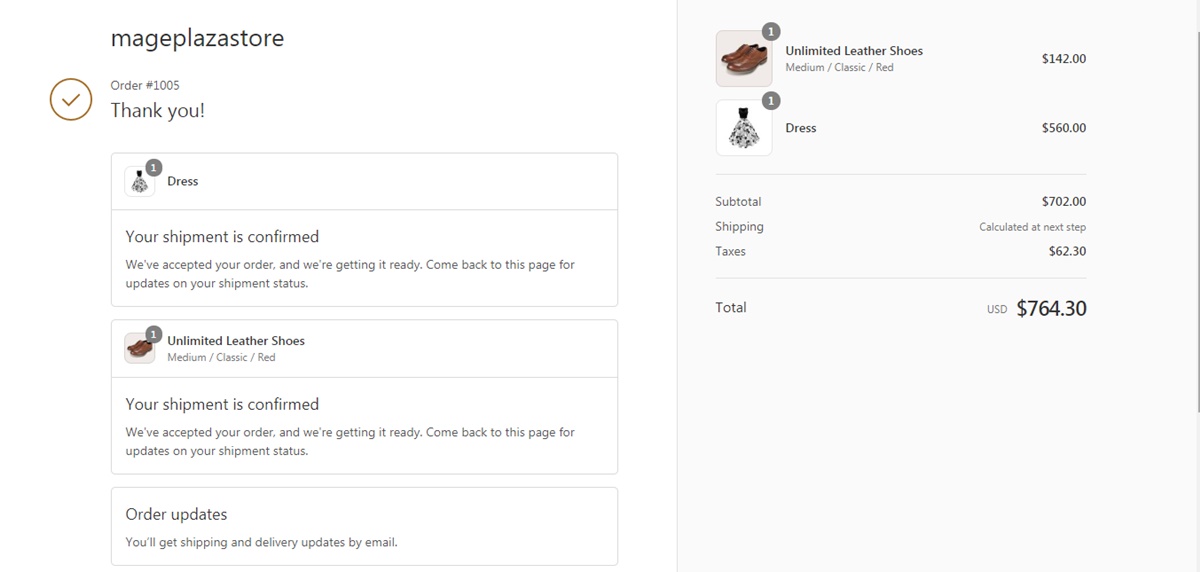 Conclusion
To sum up, this writing has provided you with the tutorial of how to view the order status page of an order on Shopify. It is a simple and important process that might help you in managing the order efficiently. Moreover, it will not take much of your time to practice these steps that I hope you can find this post interesting and helpful for you.
Related Posts:
---
Sam Nguyen is the CEO and founder of Avada Commerce, an e-commerce solution provider headquartered in Singapore. Sam aims to support more than a million online businesses to grow and develop.