How to Delete an Order on Shopify in Less than 2 Minutes
Last updated: November 01, 2023
The more prosper your business grows, the greater the number of orders you'll receive. It is difficult to make orders arrive, but it is even more challenging to manage such a long, messy list of received orders with myriads of different requirement pouring from all over the world. Handling this hefty number of orders requires excellent management skills, or just simply a supportive and helpful platform, which is the reason why Shopify comes into effect.
With a big amount of data, it is sometimes very necessary to delete a few archived orders or canceled orders from your order history to lighten the burden the data recording system has to bear.
By deleting an order, you remove all of its records completely from your order history. However, there are only certain types of order that can be deleted, which are:
Note:
Before an order can be deleted, it first must be archived or cancelled. Learn how to cancel an order.

Certain types of orders could only be archived, not deleted, which are: orders with payment processed via Shopify POS or online checkout.
Below are the few simple steps to guide you on How to delete an order on Shopify. This feature is currently only available on the Desktop platform.
How to delete an order
Step 1: Visit Orders
First and foremost, after logging in your Shopify account, go to the Orders section.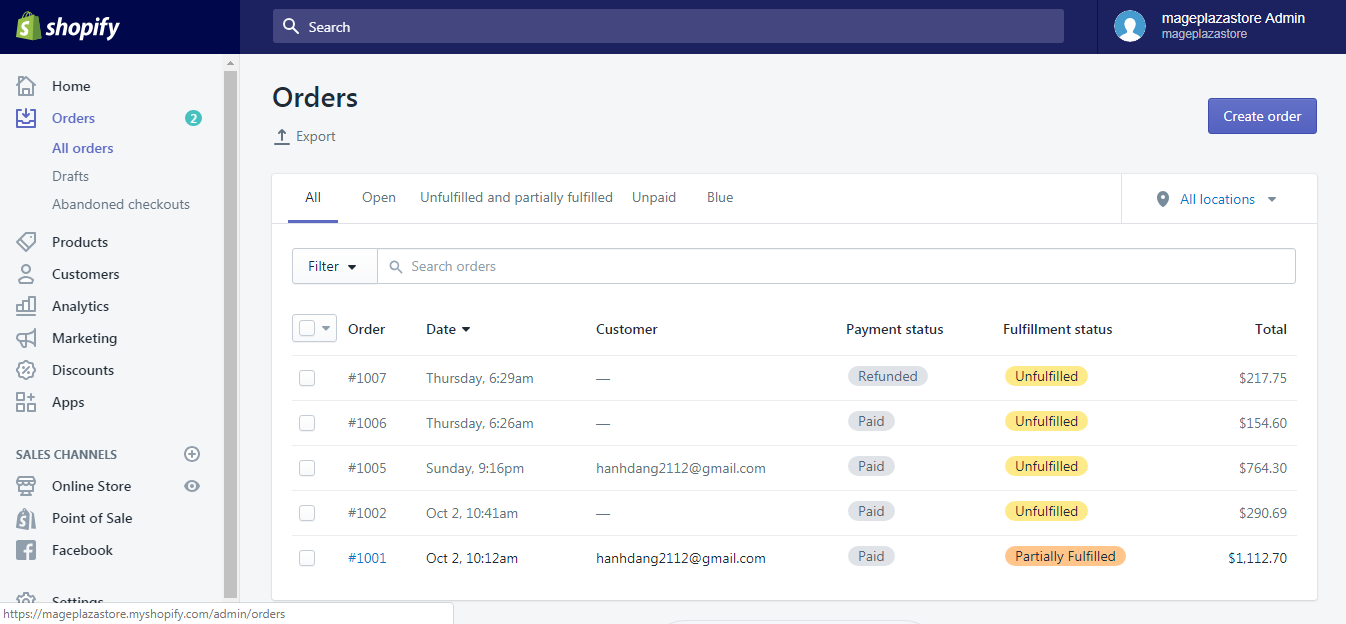 Step 2: Select a cancelled or archived order
From your list of orders on display, click the archived or cancelled order that you want to delete.
You can make finding the archived or cancelled orders easier by saving filters or search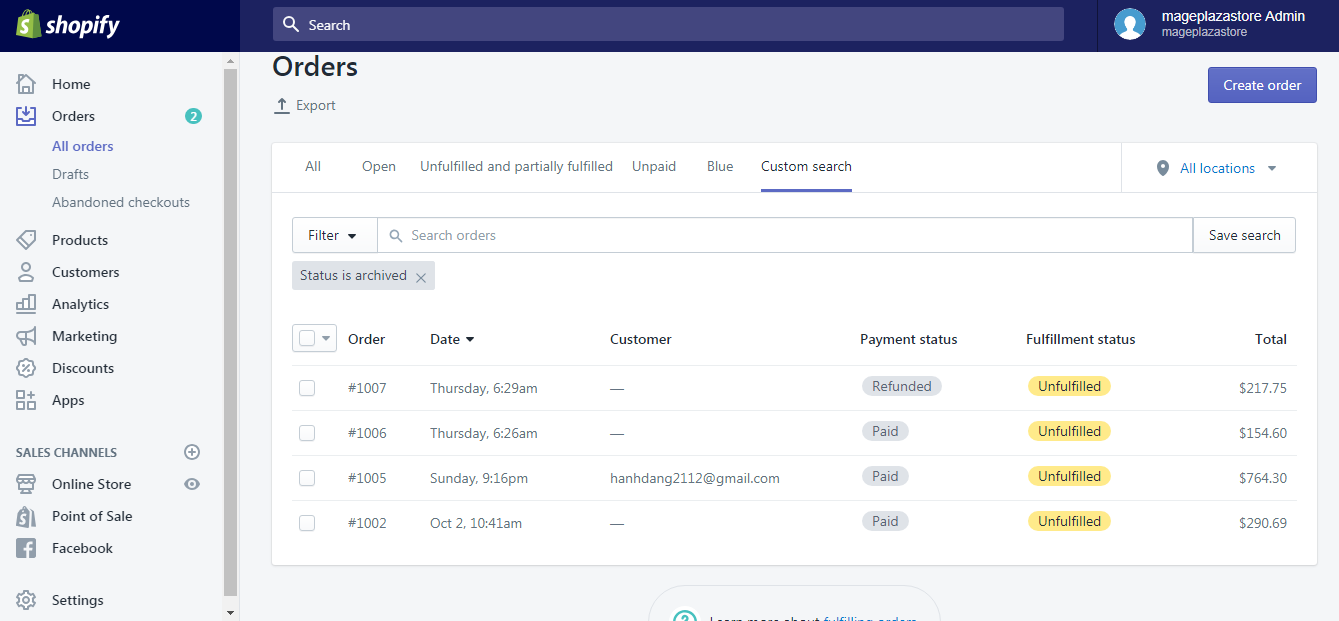 Step 3: Click Delete this order
All the order details will now be displayed in a separate page. Scroll down to the bottom and click the Delete this order button to permanently remove the order.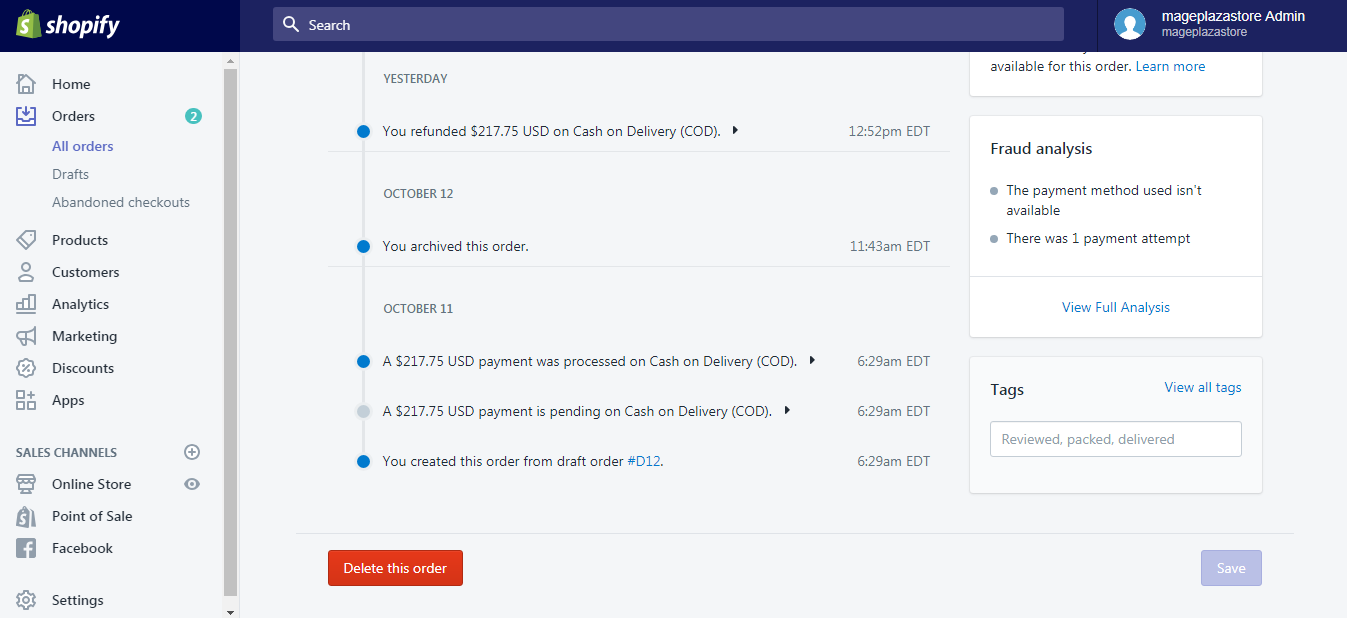 Conclusion
With the detailed instruction above, I hope you have grasped the essence of How to delete an order on Shopify. It will happen from time to time but I really hope you don't have to do it too often.
For similar instructions to this one, check out our Shopify Tutorials.
---
Mike is a content writer at Avada, with a love for video games, gadgets, and software. He has been writing about the industry now for over 7 years. He likes to keep up-to-date with the latest software releases. He's also an avid reader, and he enjoys spending time outdoors with family and friends. When he's not working, you can usually find him playing video games or exploring new outdoor activities.