How to Add Variants on Shopify
Last updated: December 01, 2023
As you may have already known, product variants play a significant role with Shopify stores. This is because they allow customers to have more options and encourage them to spend more time browsing through your site, which would lead to an increase in the likelihood of customers making a purchase. Therefore, in today document, I will provide you the basic knowledge about variants and how to wisely add variants on Shopify.
What is Variants?
Variants are the slight differences in forms or details which distinguish a specific product from others. Your products can be goods, services, gift cards, or digital downloads.
And size, color, style, weight, finish, material and so on can be the variations of the product. When variants are adopted on a particular product, every combination of two or more than two characteristics could create a new version of that products.
For example, imagine you are selling shoes, and it has various sizes, materials, and color. Talking about the sizes, you have 3 options: 34 EU, 37 EU, and 40 EU. When it comes to materials, there would be two option for you to choose, which is leather or canvas. About colors, there are brown, back, white. In this instance, the sizes, the materials, and the colors are the product variants. If you combine three of these features you will have a new product in its own right, a pair of leather shoes and the size is 37 EU in black color.
The Inventory column of the product page is the place where you could find the number of variations that your products have.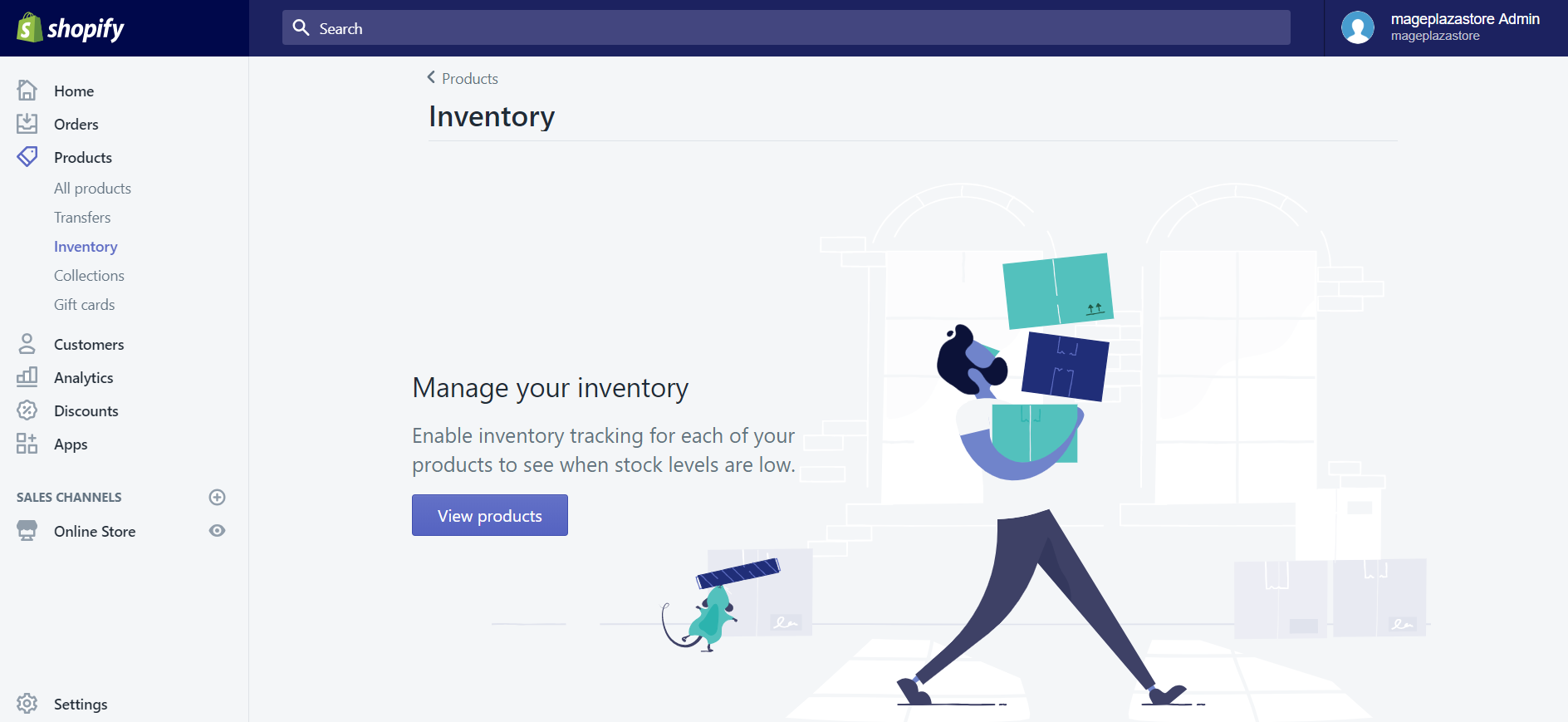 In case your products do not have any variants, you could find the information about the price, the goods list, and transportation of the products on the product details page.
Once the characteristics of these products have been added, the Pricing, Inventory, and Shipping sections will be hidden from the product details page.
Add variants
There are 4 methods that you can follow in order to add variants to your product, which are:
Variants are usually limited to only a small number of options. On Shopify, the maximum options and the variants which a product could have is three and one hundred respectively. Each product can have different sets of variations depending on the characteristics of the products.
For instance, if you are selling glasses, you could add style, size, and material to your variants setup. Or maybe if your products are digital downloads, you could use value, expiry date, and color.
Customers can only choose to buy the products which have the variations that shop owners have listed on their website. This, as a result, also limited the decisions that the consumers could make. Recognize these drawbacks, Shopify has already collaborated with the third-party companies to create various apps such as Product options by Bold or Product customizer, with the main purpose is to expand the number of options and variants which could be added.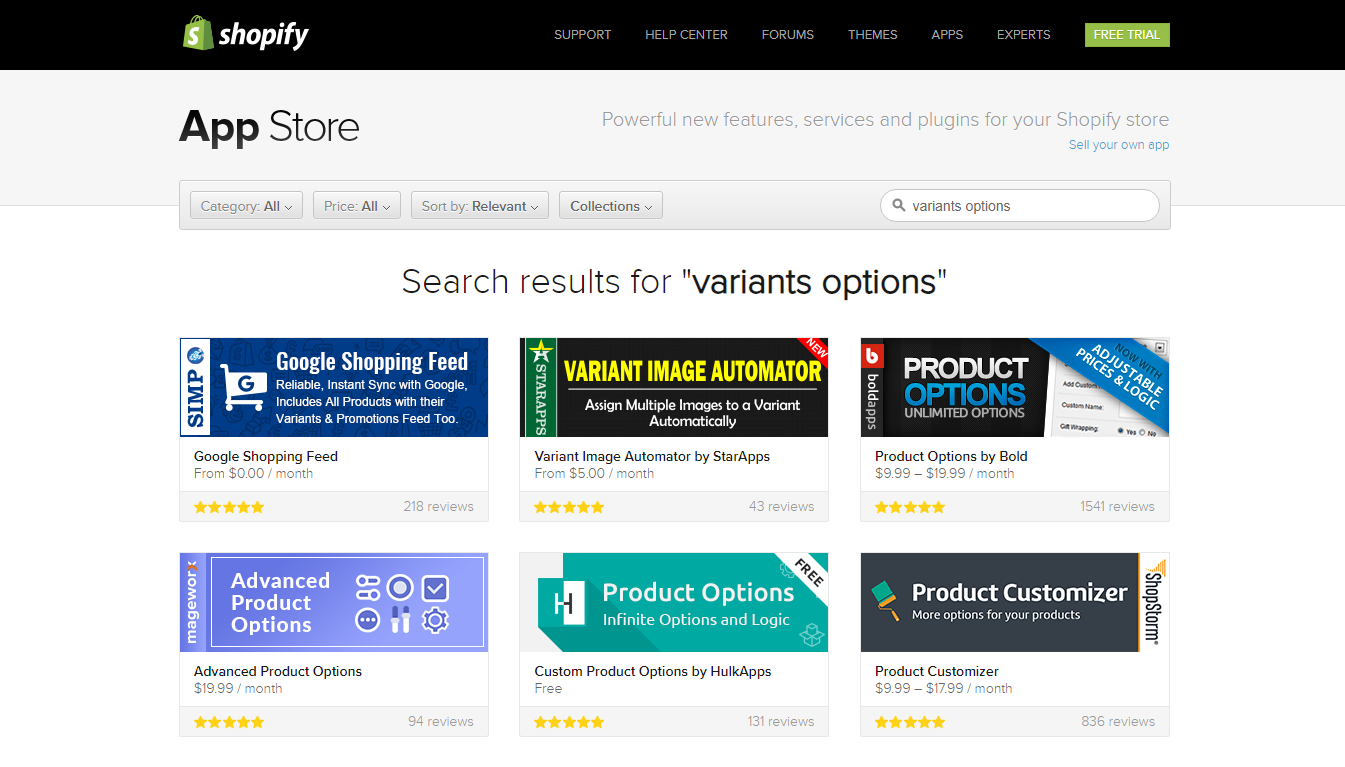 If your products have more than one hundred variants or three options. Line item properties would be the best choice for you. With this app, the shop owner could add more information to the product page and allow customers to add what are they expected from the products. For instance, if a customer really likes the style of a T-shirt but the shop does not have a version of their favorite color, or the material is low-quality, customers can now add it to Line item properties. Consequently, you could easily adjust the products to meet the expectations of customers, which could boot your sale revenue.
Conclusion
So above I have just provided you the outline information about the definition of variants, 4 ways to add variants as well as some apps that you could apply to simplify the adding variants process. Hope this article is helpful for you when managing variants for your Shopify store.
---
Sam Nguyen is the CEO and founder of Avada Commerce, an e-commerce solution provider headquartered in Singapore. Sam aims to support more than a million online businesses to grow and develop.