Add a Variant by Duplicating an Existing Variant on Shopify
Last updated: December 01, 2023
This post is going to show you how to add variant by duplicating an existing variant. Adding analogous variants is a time-consuming job. Because to complete it you will have to go through a myriad of steps from login, choose the products, to enter the option values. If your shop has hundreds of products which need to add variants, doing it by the old way could take you hours to finish. As a result, you would not have any time to do other important things such as checking customers' orders, improve the qualities of your products or plan the marketing strategy.
Understanding this, Shopify has developed a function which could help you to make it become much more easy, faster, and effective. It is called Duplicate variants. It could copy the variants which are already existed before. Shop owners and their staff will not have to do all over the complicated steps again, they just need to do a few simple steps. Just a few clicks and everything could be done in a flash.
But despite all these benefits which the shop owners and their employees could receive, many people still do not know much about this amazing function and also do not have a clear step-by-step direction on how to take advantage of it.
To help you to master this, here is the detail instruction that I have prepared for you on how to add your product variants by duplicating an existing variant on Shopify.
Related Posts:
How to add a variant by duplicating an existing variant
Step 1: Click Products
Firstly, on the left-hand side of your screen, you can see many sections such as Home, Order, Products, Customers, and so on. Just ignore them. Click Products to see all of your items.
Step 2: Choose the product name to edit
When the products list appears, find the product which you wanted to add another variant. After you see it, click the name of that product to edit it.
Step 3: View all the detail of variants
In the Variants section, on the right, you will see the word Edit to view all the detail of that variant.

Step 4: Select Duplicate at the top of the page
You can see the word Duplicate at the top of the page, right under the big variant values. In this case, it's under the words Black – Big. Click on it to copy that variants.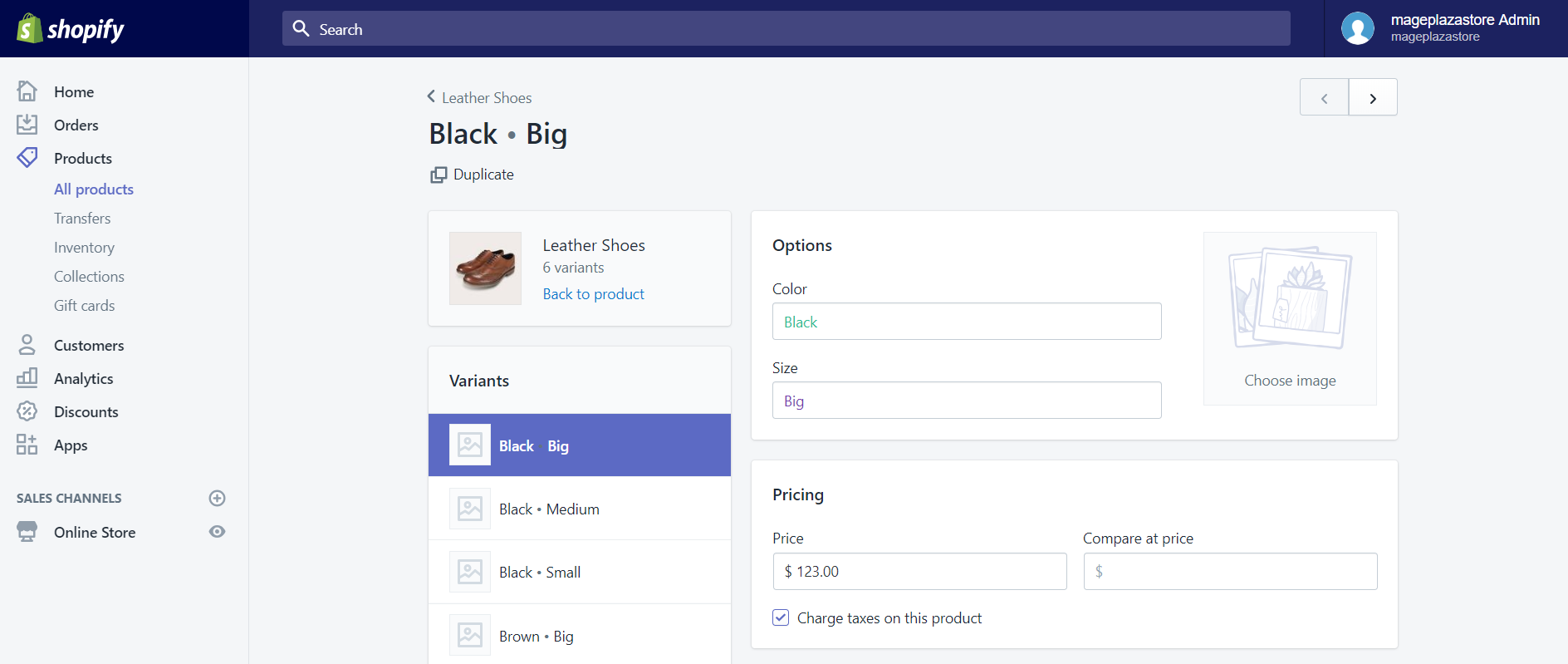 Step 5: Allow editing the option value
At this step, in the options field on your right hand, you can edit these option values into a new one to create a new combination of variants. Remember that you must change at least one value to make a brand new product variant. The remaining ones can be retained or change according to your needs.
For example, in the illustration below, you can see that in the Color field I have changed Black to Grey, Size is changed from Big to Small.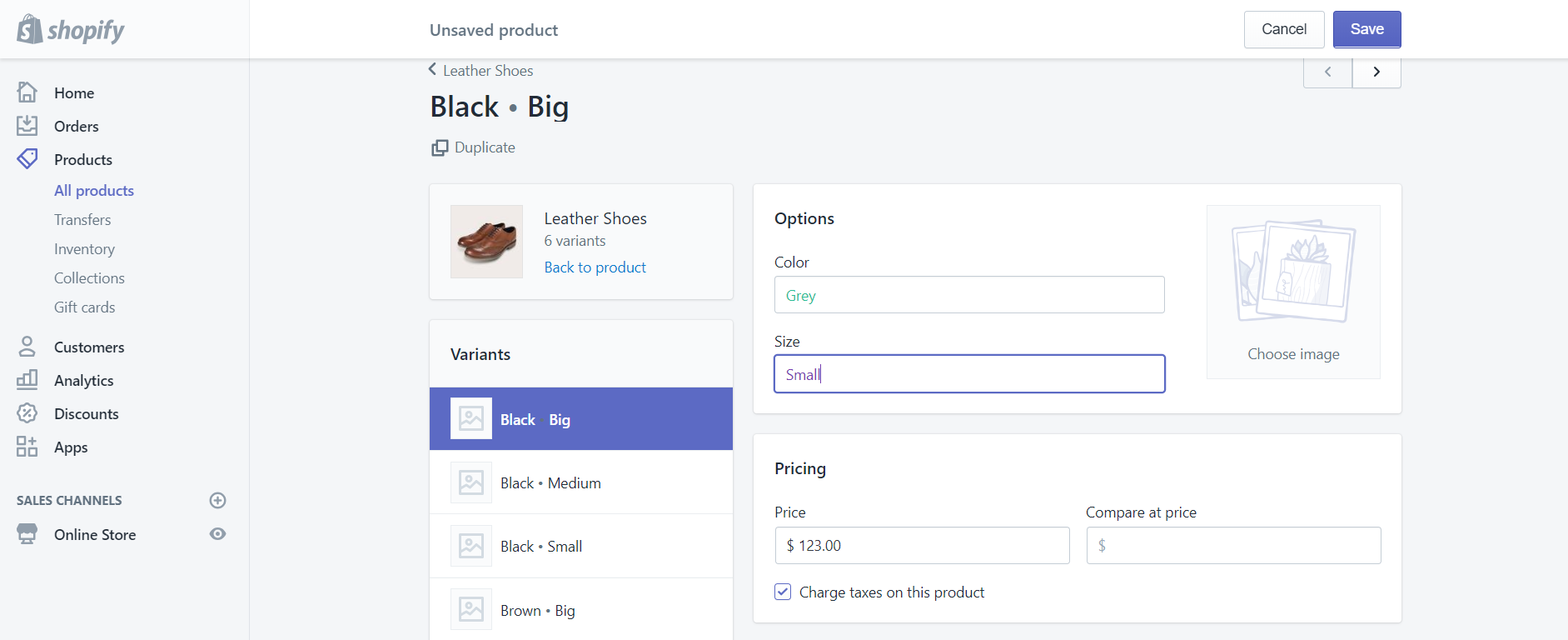 Step 6: Choose Save
Once you have done, remember to save your work by clicking the Save button.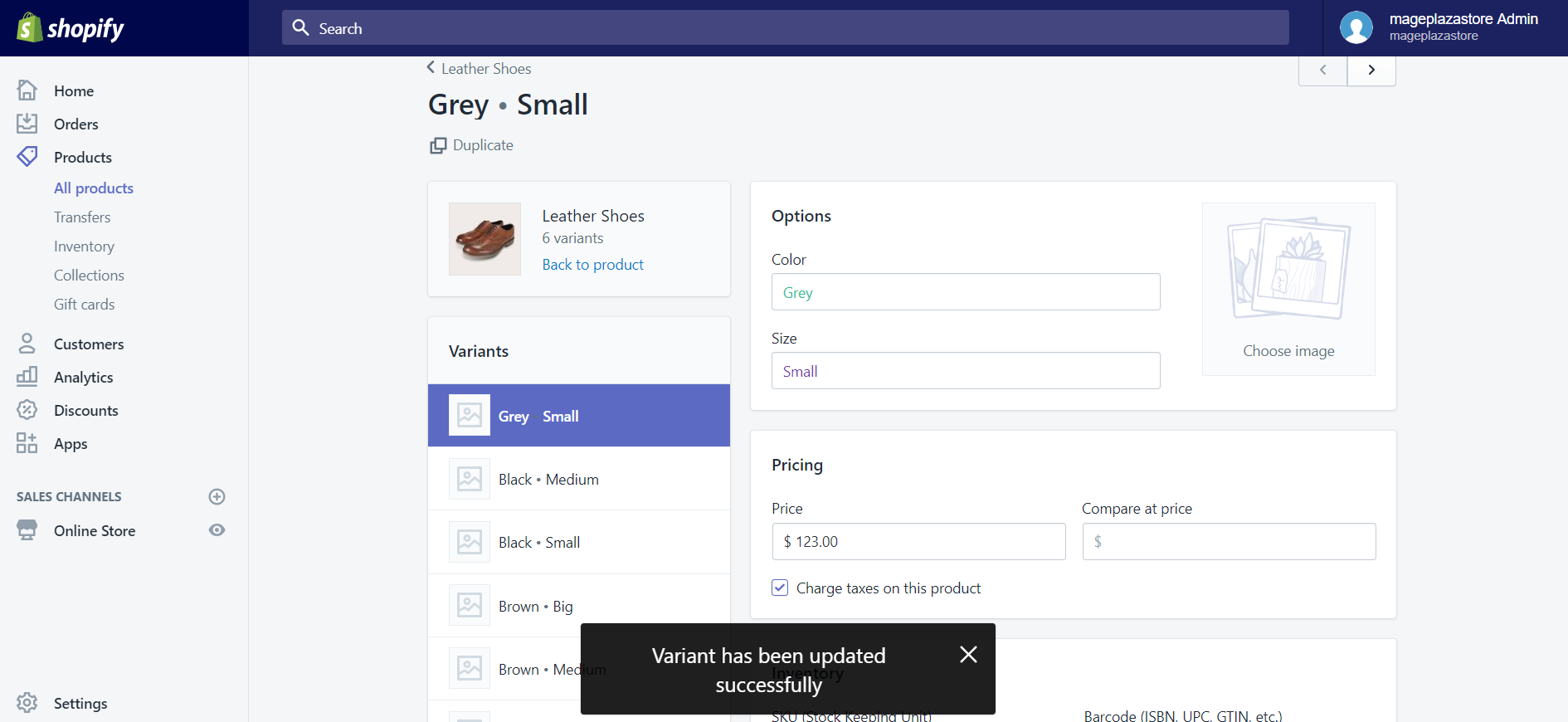 Conclusion
In conclusion, adding variants quite is a complex work, but if you do it in the right way, you could obtain various benefits, not only just for your online shop but also yourself. After reading all of these steps, I firmly believe that you will now know the right method to add a variant by duplicating an existing variant.
---
Mike is a content writer at Avada, with a love for video games, gadgets, and software. He has been writing about the industry now for over 7 years. He likes to keep up-to-date with the latest software releases. He's also an avid reader, and he enjoys spending time outdoors with family and friends. When he's not working, you can usually find him playing video games or exploring new outdoor activities.