How to Add Tracking Numbers to a Fulfilled Order on Shopify
Last updated: November 01, 2023
Tracking numbers are the numbers which were given to packages when we ship it. In the United States, many companies and organizations are using tracking numbers such as UPS, FedEx, the United States Postal Service, and so on.
In the previous post, we have shared with you how to add a tracking number while fulfilling an order. Now let's discussed how to add tracking numbers to a fulfilled order.
To help you easier when adding tracking numbers, I have prepared some detail steps on how to add tracking numbers to fulfilled orders on Desktop. If you are using other devices like iPhone or Android, you can also apply these steps.
Related Posts:
How to add tracking numbers to a fulfilled order
Step 1: Go to Orders
The first thing you will do to be able to add tracking numbers is clicking on this link and logging to your Shopify account. In the Shopify admin page, click on the Orders section.
Step 2: Choose an order
In the Orders screen, you will see a list includes all the orders that you have added before. In this list, you can find the order where you want to add a tracking number. When you found it, click on the order number of that order to select it.

Step 3: Click Add tracking
Afterward, in this step, you can click on the Add tracking button which is in the Fulfilled section.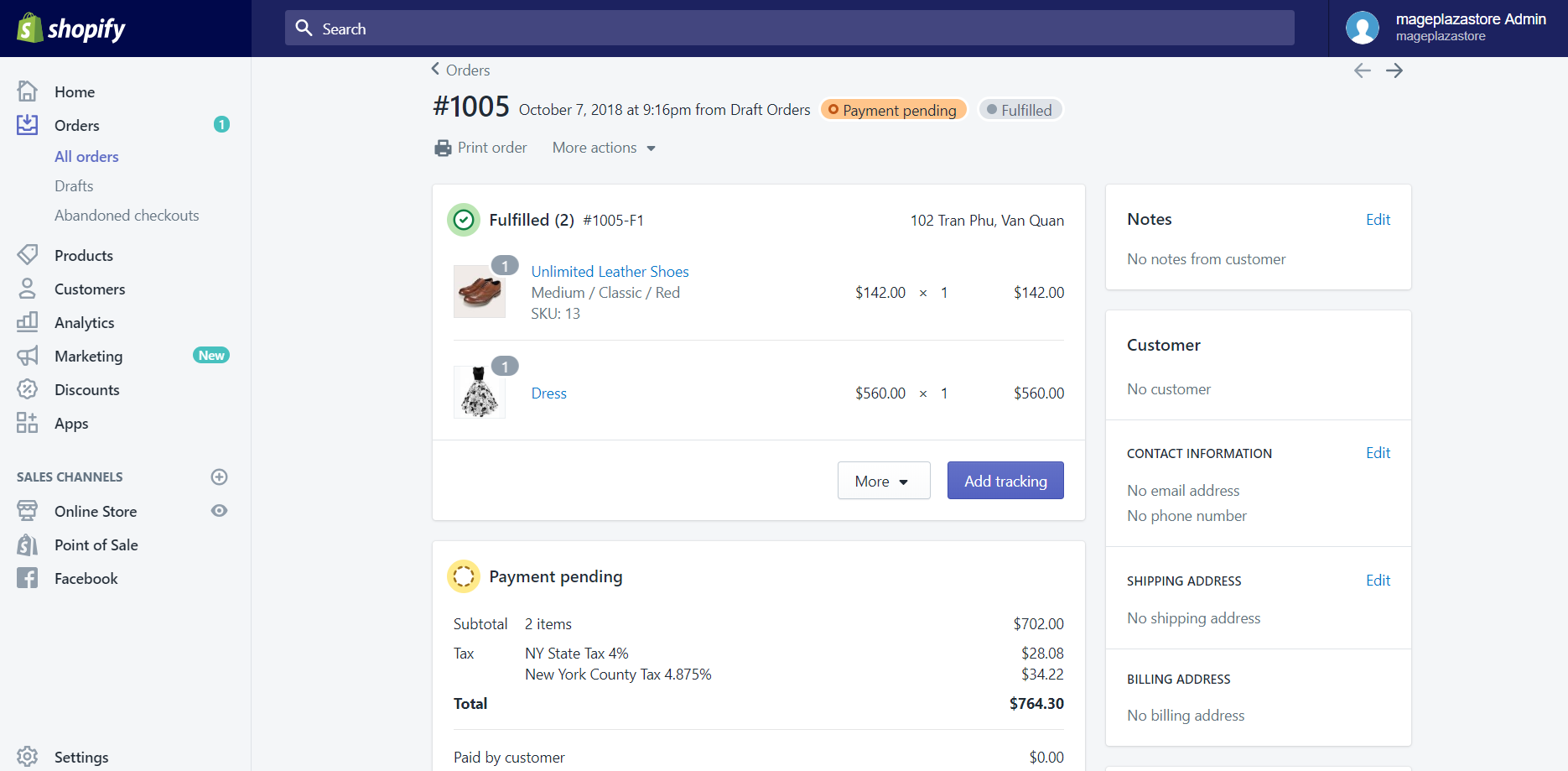 Step 4: Enter Tracking number
When you have finished the above step, a small dialog called Edit tracking will appear. In this dialog, you can enter the Tracking number of your shipment.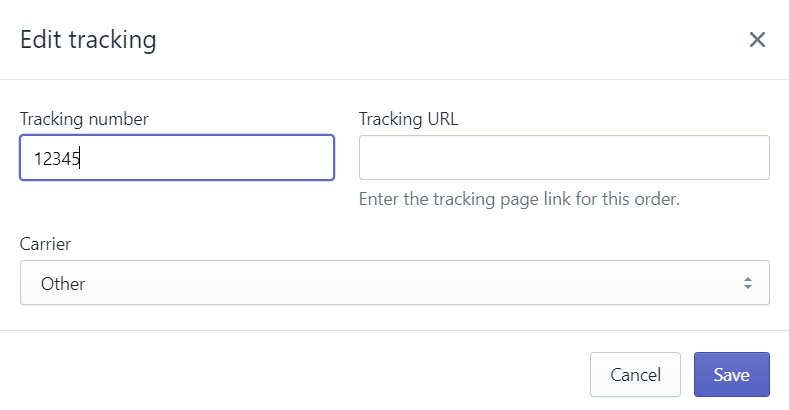 Step 5: Choose a shipping carrier
After entering your shipment's Tracking number, Shopify may recognize the format of the tracking number, and it will automatically choose a shipping carrier for you. But, in some cases, Shopify might not identify the tracking number format. When this happens, you can then choose a shipping carrier which is in the Carrier drop-down list by yourself.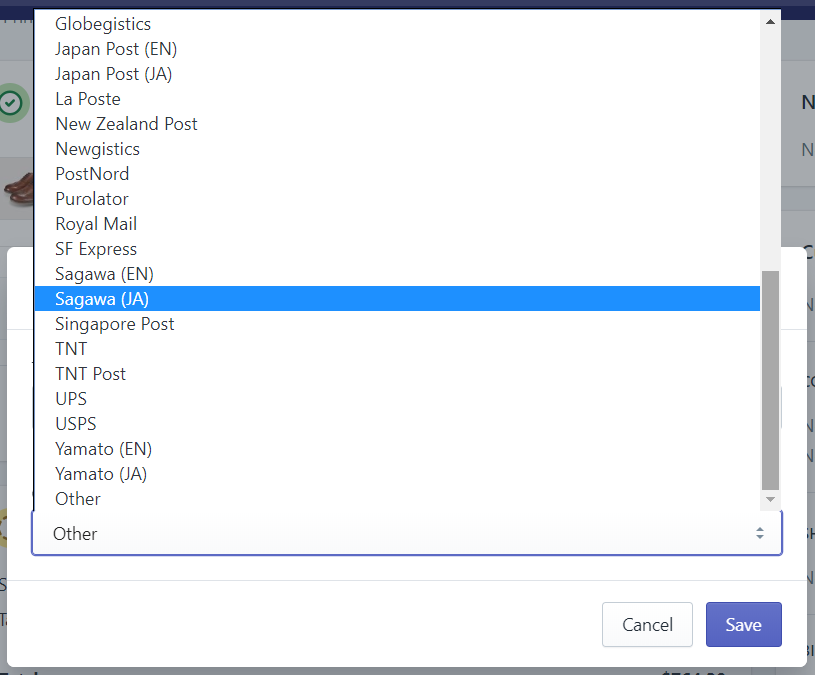 Step 6: Enter Tracking URL
If Shopify fully supports your carrier, you will not have to enter the Tracking URL. But if Shopify does not support your carrier, you can then select Other from the drop-down menu in the Carrier field and enter the Tracking URL. When entering the URL, you need to enter the complete one including the digits which your carrier provided to help you track the shipment.
Step 7: Save
After you have finished entering all the information includes a Tracking number, Tracking URL and Carrier, the final thing you will need to do is clicking on the Save button. After you have saved this changes, the tracking number which you have entered will appear on your order status page.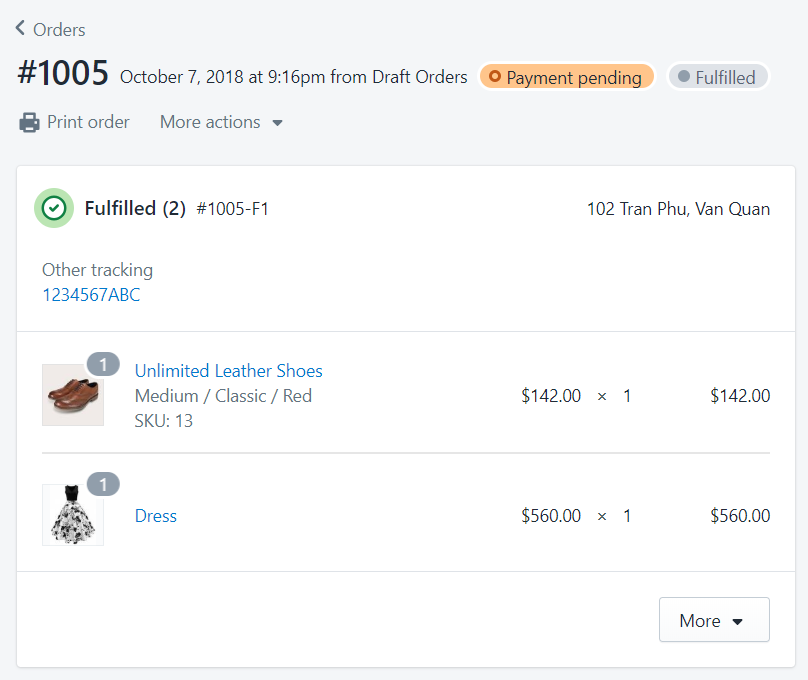 Conclusion
Above is the brief tutorial that I have prepared for you on how to add tracking numbers to fulfilled orders on Shopify. I hope that this could help you and your crew when adding tracking numbers. If you're interested in this topic, check out our other posts about orders on Shopify.
---
Mike is a content writer at Avada, with a love for video games, gadgets, and software. He has been writing about the industry now for over 7 years. He likes to keep up-to-date with the latest software releases. He's also an avid reader, and he enjoys spending time outdoors with family and friends. When he's not working, you can usually find him playing video games or exploring new outdoor activities.