Best Shopify Coupon Generator Apps
Top 11 Best Shopify Coupon Generator Apps in 2023
11+ Best Shopify Coupon Generator Apps from hundreds of the Coupon Generator reviews in the market (Shopify Apps Store, Shopify Apps) as derived from AVADA Commerce Ranking which is using AVADA Commerce scores, rating reviews, search results, social metrics. The bellow reviews were picked manually by AVADA Commerce experts, if your app about Coupon Generator does not include in the list, feel free to contact us. The best Coupon Generator app collection is ranked and result in September 2023, the price from $0. You find free, paid Coupon Generator apps or alternatives to Coupon Generator also. The Top 50+ Shopify Free Apps for Every Store.
Quick Comparisons of the Best Shopify Coupon Generator Apps
| # | App Name | Vendor | Pricing | Rating | Image | Action |
| --- | --- | --- | --- | --- | --- | --- |
| 1 | Discount Code Generator | AVADA | Free | 5/5 ⭐️ | | Get app! |
| 2 | Bold Discounts ‑ The Sale App | BOLD | $19.99/month. 14-day free trial. | 4.3/5 ⭐️ | | Get app! |
| 3 | Wheelio ‑ Gamified pop‑up | IT Trading d.o.o. | From $14.92/month. 7-day free trial. | 4.8/5 ⭐️ | | Get app! |
| 4 | Last Second Coupon | Hextom | $9.99/month. 7-day free trial. | 4.8/5 ⭐️ | | Get app! |
| 5 | Military Discount | ID Discount | From $19.99/month. 7-day free trial. | 5.0/5 ⭐️ | | Get app! |
| 6 | Leadslide Coupon Popup | Leadslide | Start from $0/month | 4.1/5 ⭐️ | | Get app! |
| 7 | Bulk Discount Code Generator | Seguno Software | Free | 4.9/5 ⭐️ | | Get app! |
| 8 | OSI‌ ‌Affiliate‌ ‌Software‌ | OSI Affiliate | $47/mth (Basic), $97/mth (Professional). 15-Day Free Trial | 4.7/5 ⭐️ | | Get app! |
| 9 | Simple Discount Code Generator | FelixD | Free | 5.0/5 ⭐️ | | Get app! |
| 10 | KNB ‑ Discount Code Generator | KNBApps | Free | 5.0/5 ⭐️ | | Get app! |
| 11 | Better Coupon Box [Discontinued] | Beeketing | Start from $0/month | 4.8/5 ⭐️ | | Get app! |
Top 11 Best Coupon Generator Apps for Shopify stores:
Here is a list of 11 best Shopify Coupon Generator apps:
Discount Code Generator by Avada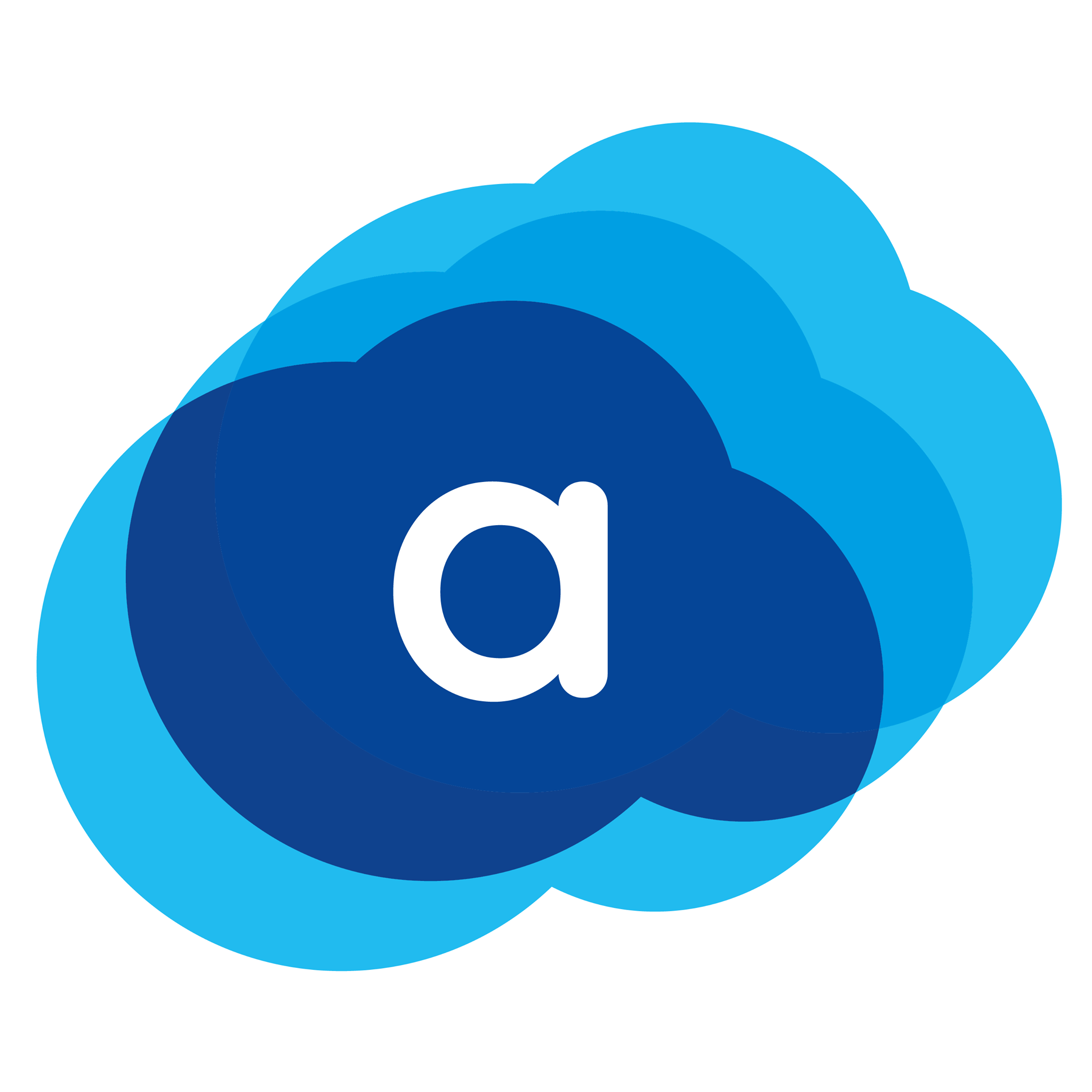 Not be able to create coupon codes in bulk can be a time-consuming and effort-waisting problem for any online store owner who wants to motivate purchases and expand cart value. With Discount Code Generator app, AVADA provides a smart solution for this issue, helping many Shopify admins to generate thousands of codes series within a few clicks.
It is quite easy to generate a set of random codes by pattern. First, you need to assign the existing discount on your store before entering the number of codes you want to get. Then, choose the general code pattern from the suggested list to complete the generation process. Significantly, this thoughtful app also allows you to import your existing codes to any discount campaign, making sure these campaigns run smoothly.
This app is totally free of charge and you can get lifetime updates from AVADA team.
Highlight features
Create bulk random codes by pattern
Import codes
Support code sorting
Mange codes pools
Code pool summary
Price: Free
Rating:5 / 5
Bold Discounts ‑ The Sale App by Bold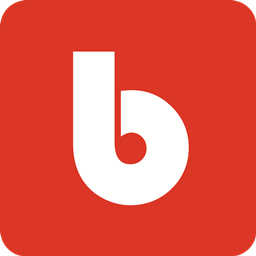 Bold discounts is a sale app designed by Bold with a view to standardizing sales on special days for shopaholics like Black Friday or Cyber Monday. The sale app brings a lot of advantages for your Internet-based shops. First of all, the app will automatically adjust the price of the entire stores with correct discounts for each type of items. The admin does not need to invest their time in updating prices for each one, instead, he/she can manage the number of new orders coming, particularly in big sale-off days. Merchants will see immediately the updated price without waiting or asking online staffs about the discount price, therefore they would feel more comfortable in the online service. Second, to hit on he psychological side of buyers, the app installs a countdown timer to urge and motivate customers to buy these products or else they will be sold out in 2 days, 1 day or even 15 hours. Last but not least, bold discounts allows store owners to connect and collaborate with other softwares like Product Upsell and Kit. The 14-day free trial is available, then you will pay $14.99 per month to use a full package of the app. Download the app and check how the app attracts more customers and generates more profits.
Highlight features
Set discounts just by a click
Install a countdown timer to urge sales speed
Sale off on Black Friday and Cyber Monday
Create a sale collection
Schedule timer for discount days
Price: $19.99/month. 14-day free trial.
Rating:4.3 / 5
Wheelio ‑ Gamified pop‑up by It trading d.o.o.
Your company wants to take advantages of Facebook to boost sale revenue? Would you like to create an advertisement without time-consuming? Wheelio is absolutely your answer. The would generate wheel-shape popups to capture customers' interest. Wheelio offers a lot of benefits. First, the app connects with Facebook, in particular, Messenger to send to visitors welcoming messages and provide customer care service. In the inbox, shoppers can ask questions and your staffs would response and persuade them to buy store's items. Second, Wheelio allows shops' admins to collect buyers' data via their email subscription. Thanks to these email, your company can send recent information related to discounts or sale-off season to customers as well as some questions to survey about their attitude about your brand, therefore, you can adjust your wheel popups. In additions, admins are able to adjust the design of popups and add some animations to attract buyers. Last but not least, the app enables you to integrate with other software such as recart, mailchimp, sendlane and so on. Wheelio offers two packages: basic plan ($14.92 per month) and pro plan ($54.92 per month).
Highlight features
Gather customers' emails
Collect Messengers subsciptions in a fun way
Create pop-ups for advertisement
Provide awesome animations
Avance PRO packages with validato and segmentation
Price: From $14.92/month. 7-day free trial.
Rating:4.8 / 5
Last Second Coupon by Hextom
The conversion rate, in the e-commerce market, is a very important number which indicates the percentage of visitors who have a purchase order done. For that reason, Last Second Coupon was provided by Hextom and introduced as a supporter of attracting customers' attention and preventing them from leaving your store. Whenever an act of trying to move away is found, a popup window of discount will be offered immediately to stimulate demand and encourage them to buy. Don't worry about the codes, based on countries, cart values, websites, and devices, they are set to be totally different from each other, its delivery is completely supported by the Last Second Coupon application. Furthermore, store admins can restrict specific pages for popups to be displayed. On top of that, the app supports different popups for different countries, this can help you easily approach many more customers. Especially, there are various particular pre-made templates on special events such as Halloween, Christmas,… but they can be flexibly edited/removed/replaced to well fit your store design. A free trial of 7 days is provided, install it now with only 1 click and feel free to get support.
Highlight features
Present coupon and discount popups to prevent carts from being abandoned
Optimize your return by offering flexible code and discount based on the webpage, cart's value, country,...
Flexibly change theme/design template only holidays or events
Freely design and upload your popup
Restrict certain pages in which popups can be displayed
Price: $9.99/month. 7-day free trial.
Rating:4.8 / 5
Military Discount by Id discount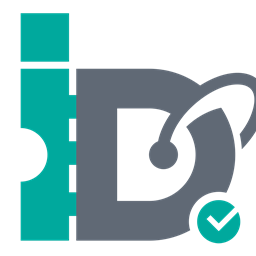 Considered as a is a faithful app, this ID Discount app is one of the most popular brand names in Shopify. By giving identity verification, this app enables manually re-verify so nearly half of your applicants do not need to sign in after the first-time sign in. Moreover, due to the simple steps, the installation for this app is so easy and it is automatically updated. The customers will be satisfied with your fast sign up and sign in the process, so they will spend more time choosing products and buying. The app makes the affiliation via ID Discount's authoritative process also very quick just less than 30 seconds. Last but not least, after sign in once, the customers just click to enter your shop cause all the ID and passwords have been saved before.
Highlight features
Free and easy to set up
Support the different types of discount
Offer the special discount for students and teachers
Verify the accounts with the high trust
Easy to follow with the first-time customer
Price: From $19.99/month. 7-day free trial.
Rating:5.0 / 5
Leadslide Coupon Popup by Leadslide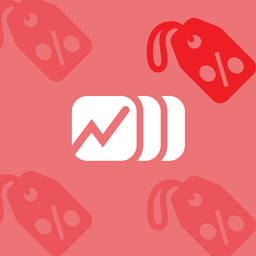 Landslide Coupon Popup is an application created and introduced by Landslide to retain customers visiting your site. Approach the potential buyers whenever you can and make them your loyal customers by offering various discount coupons. It not only brings about the feeling of being special but also generates more motivation for them to make a purchase. For that reason, you will see your sales volume boosted step by step. Landslide Coupon Popup enables you to display the popup window of the discount coupon whenever the clients tend to move away from your store or, especially, after a scheduled timeframe which can be flexibly reset. Even more, store admins can limit the certain pages to display the popups. Its design is customizable, you can edit its look by changing the color, background, font, and many more. Install it now and get support from Landslide team at any time!
Highlight features
Present Coupon Popups after a timeframe or whenever customers move away from your store
Raise sales volume with discount offers
Various options for automatic coupons such as Coupon Code, Coupon Link
Easy to customize colors, texts and background
Set a timeframe for the popup to be displayed
Price: Start from $0/month
Rating:4.1 / 5
Bulk Discount Code Generator by Seguno software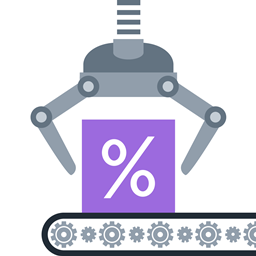 Known as one of the most powerful apps from Seguno, the Bulk Discount Generator app is an effective solution for any online traders who want to increase their own business by discounts. This app allows the Shopify store owners to import numbers of discount codes into Shopify store without wasting time and effort. Moreover, it is easy for you to install this app, everything you need do is a click. In addition, it provides the users the ways to encourage the customers by adding the unique codes automatically to their carts. Besides, the shop owners are able to filter out customer's demands to support the customers in real time. Last but not least, all the features of this app are customizable so the users enable making it on their own.
Highlight features
Save time and cost
Provide Pop-ups and other marketing emails
Use the unique codesand sharing sites easily
Provide the Cart and browse abandonment
Generate sets of unique discount
Price: Free
Rating:4.9 / 5
OSI‌ ‌Affiliate‌ ‌Software‌ by Osi affiliate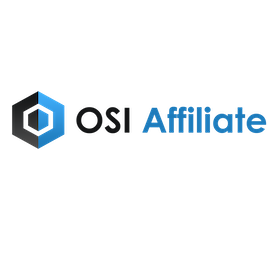 OSI Affiliate Software is an affiliate app that allows any business to incentivize its customers and outside affiliates and influencers for referring others. The software includes features that will allow these affiliates and advocates the ability to promote via social media, on their own websites, through email and many other ways. OSI Affiliate software is then able to track all referred sales and calculate the commissions earned by these affiliates. With OSI Affiliate Software, all your customers become your most loyal brand advocates, promoting your business for a worthwhile incentive. You'll save valuable time and convert the right customers at scale.
Highlight features
Social Media Sharing
Promo Code Tracking
Influencer Directory
Multi-Tier Support
One-on-One Support
Price: $47/mth (Basic), $97/mth (Professional). 15-Day Free Trial
Rating:4.7 / 5
Simple Discount Code Generator by Felixd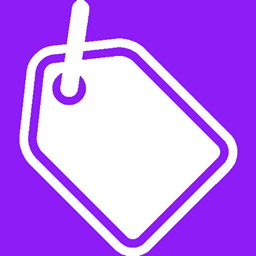 Simple discount code generator is another smart product developed by FelixD to support e-stores to optimize sales revenue and increase brand recognition. It is true that customers are likely to buy a product if they feel they receive more benefits than they expect. Therefore, taking advantage of the psychological theory, simple code generators will help your stores to create thousands of discount codes, up to nearly 100,000 codes in a few minutes. With the pool of discount codes, you can quickly select and distribute discounts to many customers without wasting time. Moreover, the admins of the online store can these codes from CSV files into any homepage in a convenient procedure. By this way, you don't need to regenerate discounts manually, just click upon "More actions", the system will support you to do automatically. In addition, the code generator app also assists you in solving problems that happen suddenly by helping service connected directly to Shopify. Another important thing is that the app is totally free to install. Why don't you download now to boost your sales?
Highlight features
Generate discount codes randomly
Import CSV file
Create massive number of codes at the same time
Connect immediately with Shopify admin
Provide customizable features
Price: Free
Rating:5.0 / 5
KNB ‑ Discount Code Generator by Knbapps
There is an easy generator which is designed by the Shopify experts KNBApps team is a useful tool to create discounts. These unique discounts will be effective ways to attract more customers coming to their stores as well as encourage them to make final buying decisions.
KNB - Discount Code Generator Apps has a lot of helpful features such as automatically create allows you to create discount codes. These discounts can be composed of thorough More actions in the Shopify Discount section by four simple steps. Firstly, the Shopify store owners choose the prefix, code length, and characters that they would customize. From the codes separated with a comma, the next step is that the app users will import those discount codes. The result will be up to 999 codes will at once.
From these useful features, this Discount Code Generator Apps is powerful to generate and customize the discounts according to the Shopify store owner's preferences. In addition, this app increases the conversion as well as the sales because every buyer wants to have discounts.
Highlight features
Create random and unique discounts
Make the discount codes by 4 simple steps
Create even 999 codes at once
Provide the customizable prefix, length and characters
Separate codes with a comma
Price: Free
Rating:5.0 / 5
Better Coupon Box [Discontinued] by Beeketing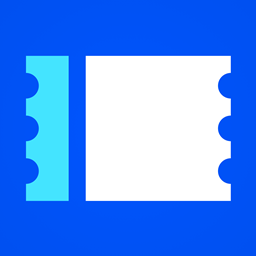 Most online stores spend a considerable amount of money on Ads but they are still unsatisfied because of a low conversion rate. Understanding the problem, Beeketing had developed Better Coupon Box so as to support shop owners to increase their revenues by several channels. Basically, Better Coupon Box main function is creating a pop-up with a promo code which supports shoppers to purchase products with the best price. Moreover, the pop-up could both instruct visitors to interact with the store's fan page on Facebook or Twitter and record their email address. With the aim to support shoppers, they could use the coupon to get a discount for a product whenever they are ready. On the other hand, the developer allows users to fully customize their pop-up with many well-design themes including exclusive themes for special occasion namely Xmas or New Year Eve. Not only developing the interface but User Experience on Better Coupon Box is also optimized so as to create an easy-to-use application for everyone. Finally and especially, Beeketing is offering a plan for every shop owner to experience the application and increase their revenues for free and forever. Hurry up if you don't want to miss a big chance!
Highlight features
Enhance vistor engagement, boost sale
Increase email list, subscribers on social media
Convenient coupon access for shoppers
Completely customizable with well-designed themes
Easy to use with UX & UI development
Price: Start from $0/month
Rating:4.8 / 5
How AVADA.io ranks Shopify Coupon Generator apps list
These above 11 Coupon Generator apps for Shopify are ranked based on the following criterias:
The ratings on Shopify App store
The app's rank on search engines
The prices and features
The app provider's reputation
Social media metrics such as Facebook, Twitter and Google +
Reviews and assessment by AVADA.io
Top 11 Shopify Coupon Generator Apps
Special thanks to all vendors which contributed the best 11 Shopify Coupon Generator apps. We honestly recommend you to give every app above a try if possible. We create Shopify apps review series with the aim of helping Shopify online stores find the best Coupon Generator for their website. All of the information on the review (including features, description, prices, and links) is collected from the vendor's website or their own published page/ selling channels.
The list of the 11 best Shopify Coupon Generator apps is kept up-to-date on a regular basis by our team. Please feel free to reach us out if you have any questions related to this app review.
Don't see your app on the list? Wanna contribute more content to this review? Contact us
People also searched for
shopify coupon generator apps

coupon generator apps for shopify
top coupon generator for shopify

top shopify coupon generator apps