Shopify Coupon Box Popup Apps 2021
24+ Best Shopify Coupon Box Popup Apps from hundreds of the Coupon Box Popup reviews in the market (Shopify Apps Store, Shopify Apps) as derived from AVADA Commerce Ranking which is using AVADA Commerce scores, rating reviews, search results, social metrics. The bellow reviews were picked manually by AVADA Commerce experts, if your app about Coupon Box Popup does not include in the list, feel free to contact us. The best Coupon Box Popup app collection is ranked and result in May 2021, the price from $0. You find free, paid Coupon Box Popup apps or alternatives to Coupon Box Popup also. The Top 50+ Shopify Free Apps for Every Store.
24 Best Coupon Box Popup Apps for Shopify
Here is a list of 24 best Shopify Coupon Box Popup apps:
AVADA Marketing Automation by Avada commerce
AVADA Marketing Automation is tailored for eCommerce websites who want to build customer list and convert more sales. The platform supports all needful tools for your marketing: Automations workflows include Abandoned Cart Email, Welcome Email, Transactional Emails, Cross-sell and Up-sell Email, etc. All workflows are pre-built with a ton of presets.
Also, AVADA allows stores to send mass emails via newsletter campaigns with pre-designed templates that look like a pro. With AVADA Email Editor, everyone can edit email and build a beautiful branded template with our powerful design suggestion tool.
Besides, you can send SMS Automation and mass SMS to your customers using AVADA to get an ideal open rate up to 98%.
Another main function that AVADA offer is stunning Sign-Up form to collect quality leads for your shops. With a dozen of advanced functions such as Re-engagement, Double opt-in, Email validation, etc. you can collect potential list and higher the chance to convert them successfully.
AVADA offers Free plan for 500emails/day and 1000 contacts. Pro plan starts from $9 which enables unlimited sends and many advanced features. Just explore it yourself!
Highlight features
Automation workflows: Abandoned Cart, Welcome, Transactional emails, Cross-sell, Up-sell emails
Newsletter campaigns
SMS automations and newsletters
Drag and drop email builders for non-tech people
Ready-to-use email templates
Stunning Spin-to-win & Popup to collect leads easily
Advanced segmentations and reports
Price: Free
Rating:5.0 / 5
Happy Email [Discontinued] by Beeketing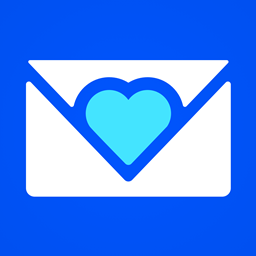 Happy Email designed by Beeketing is an app which helps you send welcome emails to your new customers automatically. This app offers several useful features which would be helpful for you when building the relationship with customers. Firstly, it will send thank-you emails to your customers automatically, just 30 minutes after they make the first purchase or sign up for a new account on your store. Secondly, you can make a great first impression to build long-lasting relationships with your customers. It is because the emails would be well-written with a personal & friendly tone which can make it feels like you wrote it. As a result, your customers may think that you care and are trying to pay more attention to them which would lead to more chance to turn them into your loyal customers. And the special thing is that everything is fully automated and 100% free. Install now and experience these amazing features.
Highlight features
Send welcome emails automatically
Build long-lasting relationships with customers
Save time and money
Build trust and encourage future purchases
Easy to install and use
Price: Free
Rating:4.8 / 5
Popup by Powr.io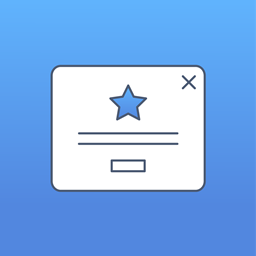 Popup-Easy Free Popup is an app designed by POWr.io with a view to creating stunning popups to retain customers and boost conversion rate. With a host of advanced features, Popup - Easy Free Popup helps online store onwers convert visitors into potential customers through various kinds of popups. For example, you can offer special discount codes or promotions with a custom call to action button to redirect users to your sales page. This not only helps improve customers' shopping experience but also gets your sales information reach the right customers. From that, customers may be encouraged to make a purchase and cart abandonment rate would be reduced. Furthermore, you can collect invaluable leads from customers with a survey popup or clickable images to improve your store site, products and services. And if you have difficulty in using foreign language, do not worry because Popup-Easy Free Popup supports text in any language. So why not have this cool application installed before Cyber Monday to get it free forever!
Highlight features
Popup survey to collect valuable feedback
Promote flash sales with a coundown timer
Fully customizable popups
Text supported in any language
Quick and free customer support
Price: Free
Rating:4.4 / 5
Popup Upsell on Exit & Visit by Spurit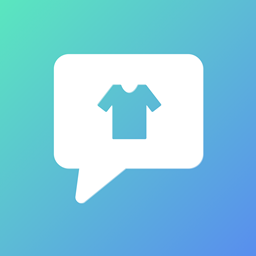 In the world of cybersales, every online store owner would need to maximize conversion rate, minimize cart abandonment rate to boost their sales. And Popup Upsell on Exit and Visit by SpurIT is designed to meet that need. Providing unlimited popup views and various conditions for popup display, Popup Upsell on Exit and Visit enables you to create a stylish popups announcing promotional sales, offering free shipping, special price for a product and so on. This helps welcome users when they first visit your store or retain customers when they are about to leave your site, encouraging them to make a purchase instead of leaving with abandoned carts. Especially, this app can work well on mobile phone, which means your popups would be optimized for Android or iOS so do not worry if your customers visit your store using their phones. So why not intall it now and see your sales increasing!
Highlight features
Customize the popup easily
Realise any marketing ideas
Build customer loyalty
One-click install and super easy to use
Fast and awesome customer support
Price: Start from $0/month
Rating:4.8 / 5
Coupon Pop ‑ Email Popup by Storeya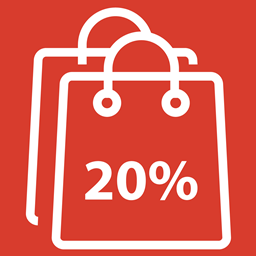 Have you ever spent a quite big budget on ads or offered many coupons but have not received adequate outcome? There is a common fact that business owners often meet that problem due to a low conversion rate. Recognizing the problem, Storeya had developed an application called Coupon Pop - Email Popup with outstanding features which would increase the revenue considerably. First of all, this application highly supports shop owners to suddenly attract visitors with a special offer on a pop-up. Moreover, shop owners could broaden their mailing list and gain more followers/subscribers on social media by the link which is appeared on the pop-up. On the other hand, users are able to take a review on the past campaigns and target which audience to show their discounts. In order to build a friendly app, Coupon Pop - Email Popup is very easy to set up without coding skills requirement and simple to use with our well-designed theme. Last but not least, this app supports users to translate content into any language they want! And just with several easy steps to install, you can freely enjoy a very fancy application in 14 days for free!
Highlight features
Increase Conversion Rate by providing a special offer
Interact with customers via email and social media
Target audience and manage different campaigns
Easy to set up and use
Well-designed theme
Support to translate into any language
Price: From $9.99/month. 14-day free trial.
Rating:4.9 / 5
MailMunch ‑ Email Popup by Mailmunch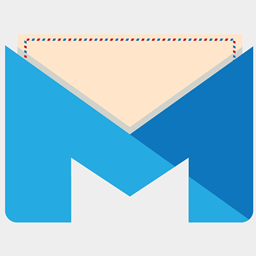 MailMunch - Email Pop, which was produced by the MailMuch team, is a considerable tool to provide store managers with a significant marketing solution by making the email list grow with exit intent popup and discount offers. To convert the traffic to your potential customers, the initial step to do is collecting their contacts and retain them by displaying subscription popup. Popups, bars, banners, and embedded forms for email collection are completely customizable. Also, you are enabled to let your subscribers' emails be synchronized to MailChimp, Aweber, GetResponse, Constant Contact, and many others. Even more, based on exit intention, scroll, cart abandonment, device type, timer, page, store admins can select which campaign to display. With this application, you can run any marketing campaigns through popup like discount coupons, sale, and find out what kind of popup can bring in the highest conversion rate. Let's optimize your marketing and sales today with MailMuch!
Highlight features
Highly customizable design and suits many devices
Present campaign based on diverse settings
Display popup of coupon codes to offer visitors
Simple to be synchronized to other email marketing providers
Find out the most effective campaign
Price: Free plan available. Additional charges may apply.
Rating:4.7 / 5
OptinMate by Serious venture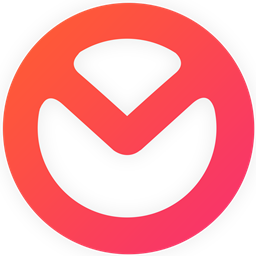 As you already know, as any visitors pay a visit to your store, one of the most challenging tasks is to make them feel interests and turn them into customers, social followers, and subscribers. With OptiMate app, it can help you generate engaging and beautiful popups, sticky bars, and slide-ins, which is able to foster the store's conversions and help to match the themes' store, along with aesthetics. Do you believe that the app can help recover your abandoning customers before they leave you? Yes, OptiMate can assist in tracking the visitors' behaviors on your own websites and lets you quickly leave them a message before they leave without saying anything. In addition, the app provides users with many smart trigger events to improve the visitors shopping experiences. Along with that, OptiMate can offer many quality templates to maximize your conversion rates and target your visitors with unique requirements. Also, you can get an overview of analytics with a few clicks to see that what are working for your online business.
Highlight features
Track users' performance and analyze data to come up with many ideas
Get connected with some of users' favorite email marketing
Enable to devide Opt-in process into simple steps
Send messages to visitors before they leave to convert them into customers
Target visitors with specific offers to meet their demands
Price: Start from $0/month
Rating:5.0 / 5
Promotion Popup by Secomapp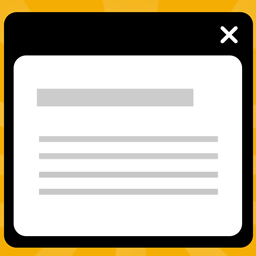 Created and introduced by Secomapp, Promotion Popup is an inexpensive tool to convert more of traffic into customers and boost sales effectively. Promotion Popup allows you to take complete control over your popups so you can flexibly set a time or place for your popup to appear or disappear. For instance, you can place a promotion tab in the corner of the screen so that customers can take and use coupon anytime, which helps improve customers' shopping experience and increase the chance of their making a purchase. Promotion Popup also helps you create popup as per you requirements using the perfect bundle of useful popup templates, contributing to growing subscribers list, reducing abandoned carts and so on. Especially, this amazing app also enables you to target customers by displaying popup for particular customers on your email list, which makes your promotion campaign more effective because your product reach the right people who are in need of it. Install it now and use it free forever!
Highlight features
Increase conversion rate
Target customers and increase effectiveness of promotion campaign
Various types of popup
Popups are fully customizable
Free to install
Price: Free
Rating:4.7 / 5
GrooveJar ‑ Conversion Tools by Groovejar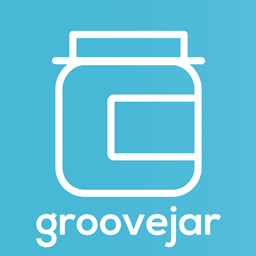 GrooveJar - Black Friday App is an amazing app packs created by GrooveJar for online store owners who are looking for a super easy popup and conversion app. First, GrooveJar - Black Friday App provides you with a host of preconfigured popups and banners applications to help optimize your website, collect unlimited emails and transform your subscribers and visitors into customers. For example, GrooveKudos allows you to displays positive feedback from your Facebook, Yelp, Thumbtack and Angies List directly on your website, which helps build creditability with your customers, giving them more confidence to make a purchase and thus boosting sales considerably. You can also use GrooveSurvey app to find out the reasons why people abandon their carts or ask similar questions to gain a deeper insights into customers' behaviors, which would be of tremendous benefit to your future marketing strategies. Moreover, this application set also provide you with detail analytics to help measure the effectiveness of popup performance or email campaigns. So let have this multi-feature tool installed and see your sales rocketing!
Highlight features
Turn online visitors into customers
Flexibly customisable popups and email campaigns
Detailed statistics report
Various types of popup and banner apps
Integrate with powerful marketing tools
Price: Start from $0/month
Rating:4.9 / 5
Game Popup & Exit Coupon Popup by Woohoo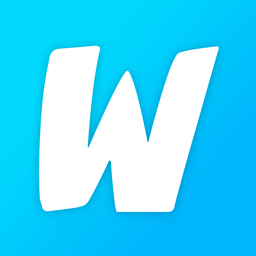 In the e-commerce market, using a pop-up to deliver coupons is a popular and effective way to increase conversion rate. However, visitors could leave your store with uncomfortable feeling due to annoying pop-up. With the aim to bring entertainment for shoppers, WooHoo had developed an application called Game Pop-up and Exit Coupon Pop-up. The main function of this app is using entertaining games to deliver discounts. Consequently, visitors would easily enjoy and get involved in your pop-ups that increase their possibility to purchase products. Moreover, this pop-up app carries a feature of collecting visitors email, supports shop owners to conduct email marketing or CRM. Back to the game trigger, users could freely type, frequency and duration to appear and customize their pop-ups. In addition, they would be highly supported by real-time statistics which is extremely valuable for users to take a review on different campaigns. With this app, creating and managing coupons is very specific and easy to do. On the other hand, Exit Pop-up is also developed so as to recover someone who leaves your page with nothing. Finally, the good news is that you can now install and start to experience our wonderful application in 14 days for free! Hurry up! It's high time you boosted your sale!
Highlight features
Create fancy games to delivery coupons and collect emails
Actively decide a display of game trigger
Record real-time statistics
Easy to create and manage coupons, no coding required
Generate Exit intent pop-up
Price: From $4.95/month. 14-day free trial.
Rating:5.0 / 5
Easy Popup by Zotabox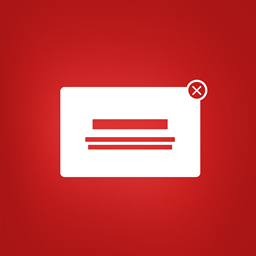 Designed by the international team Zotabox, Easy Popup is one of the highest quality tools for online store owners with many notable features. In the first place, free responsive and stylish popups displayed on your site would let your visitors know about your special offers, which would consequently reduce cart abandonment and increase your sales. Additionally, by including social share buttons on your site, you can easily get your content in front of new eyeballs, improving brand visibility across the web and increasing your number of social followers. Last but not least, as page speed has become a ranking factor in Google's search algorithm, asynchronously loading is a significant feature of Easy Popup that enable your website to end up higher in Google's result list compared to your competitors.
Highlight features
Boost your sales
Social share buttons added
Load asynchronously
Easy to install and customize
Integrate with Mailchimp, Constant Contact, Hubspot, Get Response, Infusionsoft, Aweber
Price: Start from $0/month
Rating:4.8 / 5
WisePops Popup by Wisepops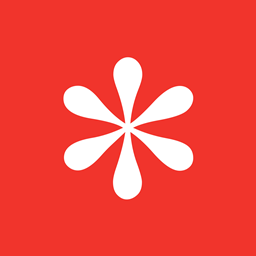 WisePops Popup is designed by WisePops to help online store owners boost conversion rate, increasing their revenues by providing a host of notable features. You can use our bunch of customisable popup templates or drag-and-drop builder to craft stunning popups which reveal your own identity without any coding skills needed. You can also choose from our various types of popup to serve the purposes of collecting email subscribers, retaining customers and so on. Especially, WisePops Popup is integrated with Google Analytics, providing detailed analytics on how your popups contribute to raising your conversions and revenue, which helps measure the effectiveness of popup campaigns performance and conversion rate. Moreover, experts are always available to help you with any technical and marketing questions. Install WisePops Popup right now and experience these amazing features with our 14-day free trial!
Highlight features
Pre-designed and customisable popup templates
Flexible drop-and-drag editor
Detailed statistics reports on performance of popup campaigns
Minimize cart abandonment rate and maximize store sales
Super easy to install and use
Price: From $49/month. 14-day free trial.
Rating:5.0 / 5
Free Exit Popup, Coupon Popups by Poptin
Let's say you have a wonderful store page with the considerable investment, time and effort to build it. However, you still struggle to find a way to increase the low conversion rate. So, why don't you let Free Exit Popup, Coupon Popups to be a factor to make your store become more effective or boost your sale? The main function of this app is showing the right message of a special offer at the right time so as to convert a visitor to a very potential customer. Apart from that, the customers could easily ask questions to your store by Facebook or Whatsapp chat widget and interact with store fan page as well. Moreover, the pop-up could receive personal emails from customers, which is very valuable to work on email-marketing campaigns or CRM. There is a very fancy feature of this app with the aim to prevent customers from leaving store's page with nothing: Exit intent pop-up. Furthermore, you could decide a time for a pop-up display depend on how customers scrolling and clicking on your page. On the other hand, Poptin offers users with a full statistical dashboard which records the information about visitors, views, conversions, etc. Finally, you would never be worried about an interface of pop-ups because a variety of completely responsive and well-designed templates are prepared to make your store look really dynamic! Hurry up! With just 1 minute to install, you will be able to experience our very cool application on free plan with 1,000 popup views per month.
Highlight features
Broaden Email list
Engage customers by recent chat and social media
Create an exit intent pop-up
Full statistical dashboard
Simple to customize and install
Price: Free plan available. Additional charges may apply.
Rating:4.7 / 5
Pop‑Up Builder by Lumifish labs.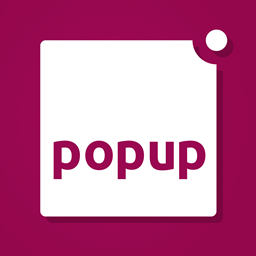 In today's digital work, marketing is the heart of a business. Spreading marketing messages is the key to promoting and selling your products and service. And if you are looking for an app that helps you distribute those messages, then Pop-up Builder is designed for you. Just with a few simple clicks, you can create a host of eye-catching popups using our enticing popup templates and icons. You can add and manage images, shapes, pre-designed icons, texts, buttons and links withou any prior knowledge of desgin or programming. Especially, the user-friendly drag-and-drop editor would help you to make your content stand out in front of the customers, which helps get the attention of potential customer, notify them of promoting sales or time-limited offers and create a preference for your particular product or service for that customer's needs to boost sales. Pop-up Builder also allows you to display the popups whenever you want to retain customers visiting your store and even lure them to make a purchase. Let install now and experience our cool application for free with our 14-day free trial!
Highlight features
Various options for popup templates and popup icons
No design or programming skills needned
Easy-to-use drop-and-drag editor
Encourage interaction with customers
Set a timeframe for popup display
Price: $2.99/month. 14-day free trial.
Rating:2.8 / 5
Knowband ‑ Exit Popup by Knowband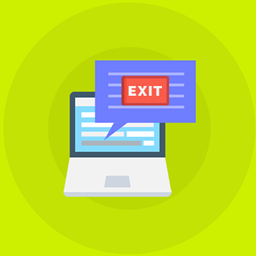 If you are thinking about creating an exit intent popup for your website, Knowband - Exit Popup is bound to come in handy. Knowband - Exit Popup allows online store owners to take total control of how popups are going to be displayed on their store by providing popups with easily edited and personalized titles, different colors and texts of the button, background images and so on. This enables store owners to create attractive look and feel for their site, which helps capture the customers' attention when they are leaving the store and lure them into making a purchase. As a result, cart abandonment rate is reduced and conversion rate is raised. In addition, Exit Popup can create a graphical statistics report of showing how many users stayed on the site by redeeming the coupons from the app. This really works for any store owners who want to measure the effectiveness of their popups. Install now and experience these amazing features free of charge.
Highlight features
Reduce cart abandonment
Boost conversion rate
Absolutely customizable look and feel
Generate graphic report of coupon performance
Automatic customer account registration
Price: Free
Rating:3.2 / 5
EasyBox ‑ Popup Builder by Nexusmedia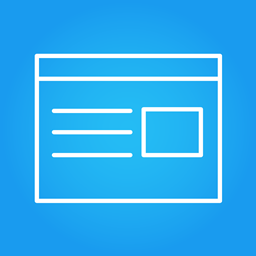 Designed by NexusMedia, EasyBox - Popup Builder is a powerful popup builder app for online store owners who want to boost their sales without spending too much money. With only $7 a month, you can own an ideal app for creating various popups for different purposes. For example, you can implement some exit intent popups with Discount Code when customers is leaving your store, which helps persuade them to buy the products they had intended to purchase. This would subsequently reduce cart abandonment rate and boost conversion rate as well. In addition, with 8 different widgets and built-in templates available on this app, you can easily create different popups of your own interest and for your own inspiration and customize them while saving a lot of time and money. Finally, newsletter widget integrated with MailChimp, Active Campaign or Aweber a quick way to keep your business on the minds of your customers, which could help build trust and increase the number of loyal customers. Try out EasyBox - Popup Builder with 7 days free trial and see how your business grow.
Highlight features
Various types of popups
Increase conversion rate
Easy-to-use interactive drop'n'drag editor
Pre-designed and customizable templates
Integrate with MailChimp, Active Campaign or Aweber
Price: $7/month. 7-day free trial.
Rating:5.0 / 5
Popup Maker ‑ All popup types by Sygnoos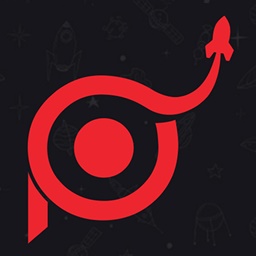 Popup Maker - All popup types is an excellent app designed by Sygnoos with a view to optimizing the effectiveness of popup display on your store site, contributing to raising conversion rate and boosting sales. With a bunch of prevalent popup elements in just one tool, you can create a multi-function popup as per your purposes. For example, you can grow your subscribers list by using subscription popup element or gaining more sales by offering promotional discounts or free gifts with the stunning game-like spinner popup element. Additionally, with our eye-catching templates, you can create and customize popups without spending too much time and effort. Another notable feature of this app is that it provide online store owners with popup statistics report in great detail so that they can gain a deep insights into popup performance, which would be of tremendous benefit to marketing strategies in the future. Install Popup Maker - All popup types now and experience all of its amazing features with our 21-day free trial!
Highlight features
Various options for popup appearing and elements
Pre-made stunning popup templates
Vivid and detailed statistics report of popup performance
Integrate with mailchimp, google analytics, autoresponder
Quick and efficient customer service
Price: From $5.95/month. 21-day free trial.
Rating:4.4 / 5
Wishpond Free Popup Builder by Wishpond
If you are looking for an inexpensive but effective popup builder application, then Wishpond Free Popup Builder is created for you. This app helps engage and interact with your Shopify store customers as soon as they land on your page with easy-to-build custom pop-ups. You can easily create stunning popups with notable features that suit your store without any design or coding skills needed. For instance, you can add a countdown timer to your popup to create a sense of urgency, which helps motivate customers to buy the product if they believe that they are missing out on the best promotional sales. Wishpond Free Popup Builder also provides amazing tools that enables you to turn your store visitors into potential customers or segment your leads into separated groups to keep them organized. So why don't install it now and use it free forever!
Highlight features
Various popup types
Stylish pre-made templates
Integrate with Mailchimp, Constant Contact, AWeber, GetResponse, Campaign Monitor, ActiveCampaign
Super easy to use
Free to install
Price: Free
Rating:4.0 / 5
Knowband ‑ Scratch Coupon by Knowband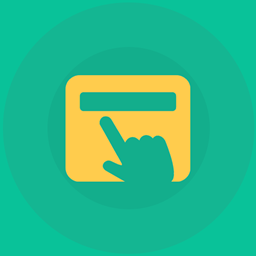 In the E-commerce market, giving coupons is a popular method for a store to attract customers and boost their sale. However, discount offers must appear impressively so visitors will not ignore them. Developed by Knowband, Scratch Coupon is definitely an appropriate application to encourage shoppers to purchase your products. In order to create curiosity, the applicationwould display a scratch box and let visitors scratch it to discover a coupon code inside. Moreover, Advanced Targeting is a special feature of Scratch Coupon which allows users to consider and decide 'Where to display' and 'Who to show' the box. Secondly, customers must provide their email so as to get a voucher. Consequently, you would have your emails list increased and are able to undertake Email Marketing, especially when the app is integrated with MailChimp. And if you are worried about a mistake in distributing coupons, a recheck system is available, so each person or device just get only 1 coupon. On the other hand, users would be supported by recorded statistics so as to check coupons performance and decide future campaigns. Finally, you are able to customize the scratch box, freely adjust messages or button text to make it attractive for visitors. No developers need, users can easily install Scratch Box by Knowband to experience 15 days without any fees now!
Highlight features
Generate interactive scratch box to deliver coupons
Grow your email list
Recheck system is available
Record and display performance statistics
Customize scratch box
Price: $5/month. 15-day free trial.
Rating:3.0 / 5
ConstantContact Custom Popup by Solvercircle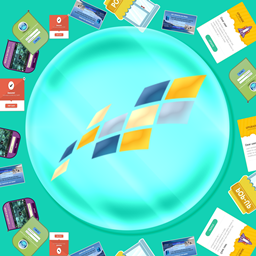 ConstantContact Custom Popup developed by SolverCircle is an app which helps you create your subscription popup template. This app has some noticeable features. Firstly, it offers various popup templates which are fully responsive. You can select any template that you want, and then you are also allowed to edit its delay time, position, background image, popup width, height, background color, etc. If you do not like any available templates, you can create your own one according to your Shopify store. Besides, you can also embed videos, images in the subscription popup to liven up your popup. Moreover, the installing process is simple. In case you face any difficulty, various experts are always ready to help you from setting up, development, design, illustration, custom apps and so on. So what are you waiting for? Install now to try out this app in 3 days with zero cost.
Highlight features
Fully responsive Popup
Customize the popup easily
Easy installation process
Affordable price
Quick customer support
Price: $6.99/month. 3-day free trial.
Rating:4.0 / 5
HTML Popup by Techinfini solutions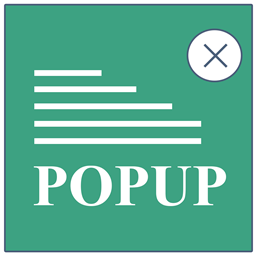 HTML Popup, created and introduced by TechInfini Solutions, is an effective tool for Shopify store administrators to retain customers and get the latest promotions in front of their eyeballs. Displaying the particular discount code on your store site on special occasions make customers feel special, which helps improve customers' online shopping experience and thus boost conversion rates, increasing your sales. Once installed, HTML Popop allows you to easily create and customize the pop-up with professional and attractive look and feel without having any coding skills. Moreover, popup display delay delay setting is am important feature of HTML Popup which enables you to set a specific timeframe for opening a popup, which helps promote opt-ins and special offers. Let have HTML Popup installed and see the customers coming.
Highlight features
Offer discount coupons
Delay popup display
Easy to install and customize
No coding skills needed
Affordable price
Price: $1/month. 3-day free trial.
Rating:5.0 / 5
Popup Builder by Webapss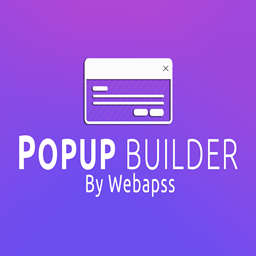 Popup Builder by WebApss is created and introduced to help boost revenues and increase the number of subscribers at the same time. Providing more than 6 free pre-created website templates, Popup Builder by WebApss is a time-saving and cost-effective solution for any online store owner who doesn't know the first thing about design or coding but still wants to have a professional look on their site. Moreover, with UX-UI optimized to the best, you can easily customize your popups or flexibly edit your buttons to well fit your store. Last but not least, with exit-intent techonology which helps create website popups when customers are about to leave your your store, converting visitors into subscribers or potential buyers and even encouraging them to make a purchase has never been so easy. Install it now and get a 10-day free trial!
Highlight features
Free pre-designed templates
Customizable popups and buttons
Various types of popups
Increase conversion rate
No design or coding skills needed
Price: $3.49/month. 10-day free trial.
Rating:5.0 / 5
OptinMonster Email Popups by Retyp, llc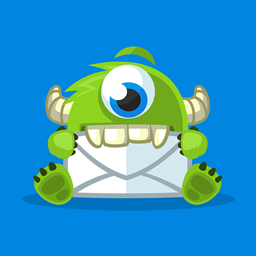 OptinMoster Email Popups designed by Retyp, LLC allows you to easily create forms to capture emails, deliver coupons, and other dynamic content to visitors. This app offers various features which might be useful for you. Firstly, it helps you to grow your email list quickly. It is because by using email popups, scroll boxes, welcome mats, etc. this app would help you convert abandoning visitors into your subscribers. Secondly, it can help you reduce cart abandonment and also boost sales conversions by using popup targeting such as Exit-Intent, Geo-location, OnSite Retargeting, and so on. Moreover, OptinMonster Email Popups' drag & drop builder feature allows you to create visually stunning email popup forms and campaigns which are optimized to achieve the highest conversion rates. Last but not least, you are not required to have any coding or development skills to set up and use this app. Install now to get a free trial experience this app for 30 days.
Highlight features
Create beautiful email popups
Collect visitors' emails
Reduce cart abandonment
Increase sales conversion
30-day free trial
Price: $49/month. 30-day free trial.
Rating:5.0 / 5
Better Coupon Box [Discontinued] by Beeketing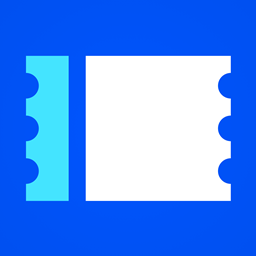 Most online stores spend a considerable amount of money on Ads but they are still unsatisfied because of a low conversion rate. Understanding the problem, Beeketing had developed Better Coupon Box so as to support shop owners to increase their revenues by several channels. Basically, Better Coupon Box main function is creating a pop-up with a promo code which supports shoppers to purchase products with the best price. Moreover, the pop-up could both instruct visitors to interact with the store's fan page on Facebook or Twitter and record their email address. With the aim to support shoppers, they could use the coupon to get a discount for a product whenever they are ready. On the other hand, the developer allows users to fully customize their pop-up with many well-design themes including exclusive themes for special occasion namely Xmas or New Year Eve. Not only developing the interface but User Experience on Better Coupon Box is also optimized so as to create an easy-to-use application for everyone. Finally and especially, Beeketing is offering a plan for every shop owner to experience the application and increase their revenues for free and forever. Hurry up if you don't want to miss a big chance!
Highlight features
Enhance vistor engagement, boost sale
Increase email list, subscribers on social media
Convenient coupon access for shoppers
Completely customizable with well-designed themes
Easy to use with UX & UI development
Price: Start from $0/month
Rating:4.8 / 5
How AVADA.io ranks Shopify Coupon Box Popup apps list
These above 24 Coupon Box Popup apps for Shopify are ranked based on the following criterias:
The ratings on Shopify App store
The app's rank on search engines
The prices and features
The app provider's reputation
Social media metrics such as Facebook, Twitter and Google +
Reviews and assessment by AVADA.io
Top 24 Shopify Coupon Box Popup Apps
Special thanks to all vendors which contributed the best 24 Shopify Coupon Box Popup apps. We honestly recommend you to give every app above a try if possible. We create Shopify apps review series with the aim of helping Shopify online stores find the best Coupon Box Popup for their website. All of the information on the review (including features, description, prices, and links) is collected from the vendor's website or their own published page/ selling channels.
The list of the 24 best Shopify Coupon Box Popup apps is kept up-to-date on a regular basis by our team. Please feel free to reach us out if you have any questions related to this app review.
Don't see your app on the list? Wanna contribute more content to this review? Contact us
Comments for Coupon Box Popup
---
---
People also searched for
shopify coupon box popup apps

coupon box popup apps for shopify
top coupon box popup app for shopify

top shopify coupon box popup apps