Best Shopify Banner Slider Apps
Top 10 Best Shopify Banner Slider Apps in 2023
10+ Best Shopify Banner Slider Apps from hundreds of the Banner Slider reviews in the market (Shopify Apps Store, Shopify Apps) as derived from AVADA Commerce Ranking which is using AVADA Commerce scores, rating reviews, search results, social metrics. The bellow reviews were picked manually by AVADA Commerce experts, if your app about Banner Slider does not include in the list, feel free to contact us. The best Banner Slider app collection is ranked and result in September 2023, the price from $0. You find free, paid Banner Slider apps or alternatives to Banner Slider also. The Top 50+ Shopify Free Apps for Every Store.
Quick Comparisons of the Best Shopify Banner Slider Apps
| # | App Name | Vendor | Pricing | Rating | Image | Action |
| --- | --- | --- | --- | --- | --- | --- |
| 1 | Image Slider + Carousel | POWr.io | 0 | 4.5/5 ⭐️ | | Get app! |
| 2 | Banner Slider | Secomapp | Start from $0/month | 4.8/5 ⭐️ | | Get app! |
| 3 | Enorm Image Slider | enormapps | From $3.99/month. 7-day free trial. | 4.9/5 ⭐️ | | Get app! |
| 4 | Banner Slideshow | POWr.io | Start from $0/month | 2.7/5 ⭐️ | | Get app! |
| 5 | multi-page-responsive-slider | Zestard Technologies Pvt Ltd | 4.99/month | 4.6/5 ⭐️ | | Get app! |
| 6 | Professional Banner Slider | Extendons | 4.99/month | 4.5/5 ⭐️ | | Get app! |
| 7 | Layer Slider | Fidem | $6.99/month | 5.0/5 ⭐️ | | Get app! |
| 8 | Accordion Slider | Omega | 3.99/month | 4.5/5 ⭐️ | | Get app! |
| 9 | Slider Revolution | SmartDataSoft | From $7/month. 7-day free trial. | 4.0/5 ⭐️ | | Get app! |
| 10 | Event , Offer & News Slider | Webkul Software Pvt Ltd | $5/month. 3-day free trial. | 0.0/5 ⭐️ | | Get app! |
Top 10 Best Banner Slider Apps for Shopify stores:
Here is a list of 10 best Shopify Banner Slider apps:
Image Slider + Carousel by Powr.io
When you want to draw your customers' attention, one of the best ways is to make your site become attractive. With beautiful Image Slider + Carousel, you can equip and enhance your slide.
Firstly, you will have a fully customizable slider that adds slider captions, custom slider arrows, buttons, videos, slider borders slider backgrounds, and more to make your image slider POP. Besides, attractive slider transitions provide 18 different slider transition styles and add slider thumbnails to make your image slider standout. Set your image slider on a loop to make sure customers do not miss any necessary information. You can select the speed for the slides in your slider too. Moreover, you can show off your collections in a slider. This collection presents your progress and attracts the visitor with beautiful slides.
POWr Image Slider + Carousel is simple to put in. Create your own Image Slider, and add it to any page of your Shopify store with free fee download.
Highlight features
Fully customizable slider
Attractive slider transitions
Easy to optimize slider
Support mobile responsive on any device
Supports text in any language
Price: 0
Rating:4.5 / 5
Banner Slider by Secomapp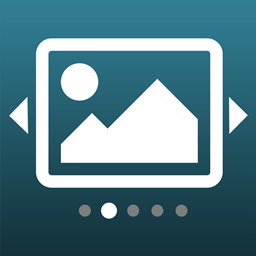 Banner Slider by Secomapp developed by Secomapp to empower you to upload, customize, and display multiple sliders. In fact, the app can support over 40 sliders. If you think Banner Slider is hard to use, then it might be a mistake. The app provides you with a friendly back-end management which can help you make, edit, and remove both banners and sliders easily. Sliders can be previewed before you refuse to display them in the front. In addition, Banner Slider helps you with an embedded code for every slider so that you can add it into a page and file. Moreover, the app allows you to optimize loading speed or SEO. For admins, they can make various sliders and preview them. Link to each banner photo is also allowed and your time is saved because features are uploaded in bulk. With 14 days of free trial, you can give your store a try to witness every amazing feature.
Highlight features
Enable you to upload, customize, and display sliders
Create, remove, and edit banners and sliders easily
Preview sliders before showing them
Optimze loading page and SEO improvement
Offer multiple sliders
Price: Start from $0/month
Rating:4.8 / 5
Enorm Image Slider by Enormapps
This Enorm Image Slider app is one of the apps on Shopify marketplaces that support the Shopify store owners to create and show multiple sliders. These beautiful lookbook images will impress any online sellers with multiple features from this app. With this app, the online merchants can customize the images' sizes, add any texts, or add any links. Therefore, the app users can use their creativity to make their shops more outstanding comparing millions of competitors in this competitive marketplace.
By the experts from Enormapps Shopify app supplier, the Shopify store owners own a neat slider layout. Whenever the visitors come to their shops, it is easy to attract them with logo sliders. All the brands will be displayed professionally. Besides, by adding links to their images, the Shopify store owners can redirect their customers to their products or their pages. Moreover, the attractive carousel slider with a neat rotating layout.
By this app, the Shopify store owners can upload multiple photos at once so that they can save a lot of time. Furthermore, all images will be displayed beautifully and responsive on any screens. The customers can choose to press any images on the gallery and make their lookbook more fashionable by the custom tool.
Highlight features
Customize the creative sliders images
Add text or comments on the images
Provide the brands with professional logos
Easy to set up notifications
Allow to upload multiple images at once
Price: From $3.99/month. 7-day free trial.
Rating:4.9 / 5
Banner Slideshow by Powr.io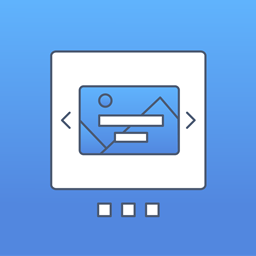 Banner Slideshow by POWr.io is a Shopify app designed to boost your sales by displaying your promotion banners in a slideshow with descriptions, photos, thumbnails, videos and so on. The app allows you to control transition, looping, transition speed, as well as customize your slides design, including colors, fonts, sizes, and borders. The text displayed on your slideshow is supported in all languages, and the app is responsive on all mobile devices.
Highlight features
Display slideshow banners with descriptions, photos, thumbnails and videos
Control transition, looping, and transition speed
Custom design: colors, fonts, sizes, borders, and more
Support texts in all languages
Clickable images or buttons redirecting customers to different pages
Price: Start from $0/month
Rating:2.7 / 5
multi-page-responsive-slider by zestard technologies pvt ltd
Multi Page Responsive Slider shows multiple responsive image sliders on a single page. This app provides a range of slides like resemble a digital photo album.
It provides the choice to style the slider from the admin. A Slider could be a series of images shown in one section of the page that fit a digital album. We've got typically bump into these sliders on company websites wherever diversified info is placed inside sliders and also the users rather than observing the various pages of a web site, will simply and quickly access the most information: the reason of the corporate, the services they provide, photos of the merchandise, etc on constant page. Therefore websites use the slider to save lots of time, keep user-focused and as a persuasive tool to speak quickly. This tool permits users to access info quickly, without the necessity to scroll up/down exploitation of the mouse.
Furthermore, because this tool is easy to use, a very pleasant and popular way to view images. You can consider buying Multi Page Responsive Slider to try.
Highlight features
Add different sliders to different web pages
Provide multiple sliders to a single web page
Sliders come with various designs
Smooth UI to configure categories and items
Automatically generates a shortcode
Price: 4.99/month
Rating:4.6 / 5
Professional Banner Slider by extendons
With this app, you can easily customize banner dimensions, apply it on full width, change slider animation, manage slider interval and add unlimited images for display. Give your web site the visual charm it deserves with Shopify Banner Slider App.
This app will support the range type of banner. Create different types of exciting banners to show your product catalog, promotional campaigns, discount deals and corporate photography on your website. This gives your customers better insight into your products, services and company profile. With Shopify Banner Slider App, you merely can't get enough. It enables you to add an unlimited number of images on your slider without having to change the slider. This helps you streamline tasks and save you valuable time. Moreover, you can select from 8 exciting slider effects to make your store more eye-catching.
Professional Banner Slider helps increase your mobile traffic, which improves your conversion rate significantly. Install it and explore more features.
Highlight features
Different types of banners
Add unlimited number of images
Sliders come with various designs
Different style of animations
Increase your mobile traffic
Price: 4.99/month
Rating:4.5 / 5
Layer Slider by fidem
If you find a slider assorted with you, Layer Slider is a slider suit to you. Layer Slider is also known as admirable responsive in the Shopify app.
Whilst the use of this extremely good Slider, you can show your content material on any web page you want and using bendy drag and drop visible editor and extra loads of gadgets, you could construct a contemporary and unique presentation for your clients. You can get many advantages like building your presentation with animations, showing professionally your portfolio, marketing your merchandise, and many others. Furthermore, you can combine social networks that link to your site. It's miles a clever manner to advertising and marketing products and draws customers. This app works exceptionally on all varieties of devices like a laptop, mobile or tablet. So you do not need to have any coding competencies to apply this app.
It is such a great app to make the desired sliders in just a few minutes that you should download.
Highlight features
Support multi-select and resizable layers
Attractive slider transitions
Integrate social networks
Require any coding skills
It is full responsive
Price: $6.99/month
Rating:5.0 / 5
Accordion Slider by Omega
Are you looking for a stunning way to present content? Let's take a look at Accordion Slider. This app will help you get a creative way to present your content.
Your website's visitant can have the simplest expertise once viewing the sliders, even from desktop or mobile. The accordion slider is a solution. Like the name, our slider app will help you to display the slider in an accordion type. Just hover over the image and also the full image can show inside the accordion layout. The accordion slider is a perfect choice for any website owner who wants to transfer your information effectively. You will own multiple image sliders into a single page. Because Accordion Slider offers the "shortcode" feature which might assist you in embedding two or a lot of image sliders into a similar webpage Besides, the Accordion slider produces mobile-friendly sliders that support touch and also mouse swiping. The mobile user will surely enjoy the best experience on their own devices.
If you want to make your slider looks beautiful, you need to buy and install this app.
Highlight features
Perfect presentation on any device
Provide smooth animations
Touch-enabled slider app
Vibrant visuals in retina displays
Multiple photo sliders into a single page
Price: 3.99/month
Rating:4.5 / 5
Slider Revolution by Smartdatasoft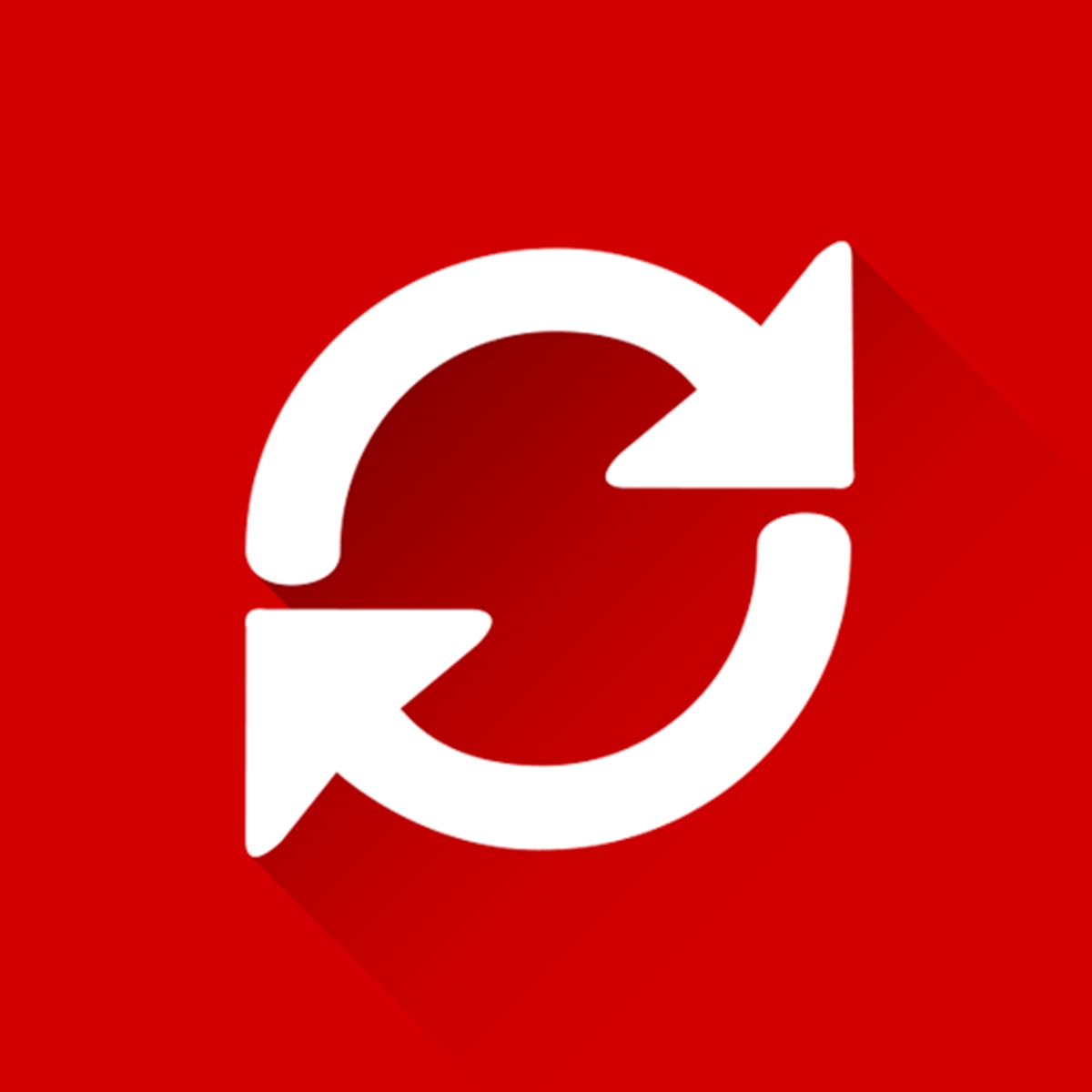 The Slider Revolution app is considered as one of the most effective apps of the Smart DataSoft Shopify app supplier to make the content of their shops more social and known. Without any codes, the Shopify store owners enable installing this app easily. And then this Slider Revolution app will allow the users to show social content using sliders from social media such as Facebook, Youtube, Instagram, etc.
All these basic sliders or carousels are editable so that the Shopify store owners easily customize their sliders beautifully and professionally, for example, responsive size images. In addition, the Shopify store owners can navigate with this app, which helps them save a lot of time searching for a product among millions of items. Besides, the WYSIWYG editor is also an effective tool to edit their photos easily and effectively. From the social media, the store owners can have custom-build content, Slider Revolution allows the app users to create not only their ordinary image and video but also any longer sliders.
To make their images more impressive, this app also supports the users with Drag and Drop tool. Furthermore, when using this app, the videos can be stopped on Blur or played the video only in ViewPort. There are unlimited sliders that can be shown on a page; therefore, the Shopify buyers will be impressed by a seamless of images. Last but not least, all these images can be links with the Actions on Slides.
Highlight features
Edit the sliders easily
Support to navitigate
Provide a WYSIWYG editor to edit photos effectively
Customize the content on social media
Allow to customize videos such as Blur
Price: From $7/month. 7-day free trial.
Rating:4.0 / 5
Event , Offer & News Slider by Webkul software pvt ltd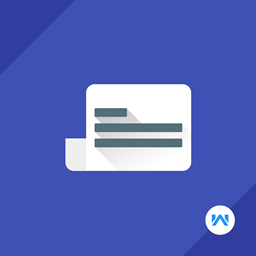 Event, Offer & News Slider designed by Webkul Software Pvt Ltd is an app which allows you to publish the store news, product news and offers on your storefront and displays them in a slider format. This would help increase the experience of users when visiting your website. In details, you can create and assign pages to the groups. You can also edit or delete the groups that you have created, or you can even edit other settings of the default groups. Besides, this app enables you to create news, offers, and post events for your store. After creating, if you want, you can customize the news, offers, and events at any time. Moreover, you can even select the pages which you would want to display the slider on by pasting the code on those pages. So what are you waiting? Install now and start showing upcoming events, best selling product on your store.
Highlight features
Display store news, product news and offers as slider
Allow choosing the pages to display the slider
Edit or delete the created news, offers or events at anytime
Allow creating and assigning pages to the groups
Edit the groups and other settings of default groups
Price: $5/month. 3-day free trial.
Rating:0.0 / 5
How AVADA.io ranks Shopify Banner Slider apps list
These above 10 Banner Slider apps for Shopify are ranked based on the following criterias:
The ratings on Shopify App store
The app's rank on search engines
The prices and features
The app provider's reputation
Social media metrics such as Facebook, Twitter and Google +
Reviews and assessment by AVADA.io
Top 10 Shopify Banner Slider Apps
Special thanks to all vendors which contributed the best 10 Shopify Banner Slider apps. We honestly recommend you to give every app above a try if possible. We create Shopify apps review series with the aim of helping Shopify online stores find the best Banner Slider for their website. All of the information on the review (including features, description, prices, and links) is collected from the vendor's website or their own published page/ selling channels.
The list of the 10 best Shopify Banner Slider apps is kept up-to-date on a regular basis by our team. Please feel free to reach us out if you have any questions related to this app review.
Don't see your app on the list? Wanna contribute more content to this review? Contact us
People also searched for
shopify banner slider apps

banner slider apps for shopify
top banner slider for shopify

top shopify banner slider apps