Barcode Printer & Generator
Shopify Barcode Printer & Generator Apps 2021
9+ Best Shopify Barcode Printer & Generator Apps from hundreds of the Barcode Printer & Generator reviews in the market (Shopify Apps Store, Shopify Apps) as derived from AVADA Commerce Ranking which is using AVADA Commerce scores, rating reviews, search results, social metrics. The bellow reviews were picked manually by AVADA Commerce experts, if your app about Barcode Printer & Generator does not include in the list, feel free to contact us. The best Barcode Printer & Generator app collection is ranked and result in May 2021, the price from $0. You find free, paid Barcode Printer & Generator apps or alternatives to Barcode Printer & Generator also. The Top 50+ Shopify Free Apps for Every Store.
9 Best Barcode Printer & Generator Apps for Shopify
Here is a list of 9 best Shopify Barcode Printer & Generator apps:
Retail Barcode Labels by Shopify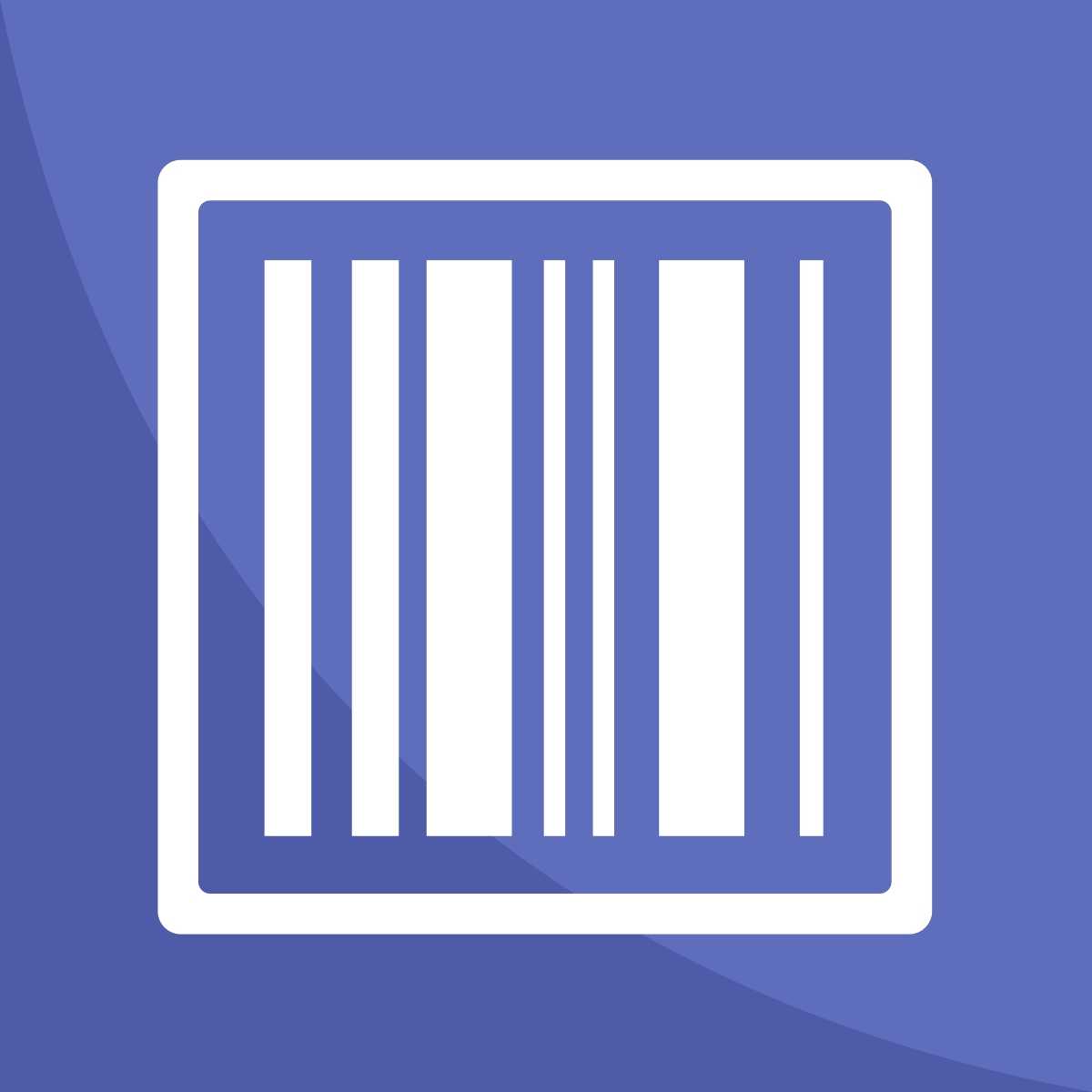 As a means of quick identification, barcodes are applied to products to help the store owners. This barcode can be a visual or machine-readable representation of data which is a useful tool to manage their items easily. That is the reason why the Shopify store owners should use this Retail Barcode Labels Shopify app to generate the barcodes automatically.
With this app, there are 128 barcodes which can be generated for any product in the shops. The Shopify store owners enable customizing these barcode labels with multiple information such as prices, SKUs, variants, etc. Creating barcodes with a bulk of label templates will differentiate their products compare to other competitors. Moreover, it is possible for the app users to print labels on both Avery and Dymo's ranges. Therefore, it is super simple for the store owners to manage the stock and improve the checkout process.
Printing barcode labels for each of products also can be done with Avery Label sheets. If the printer has not been installed with a Dymo label yet, Retail Barcode Labels app still supports the app user's computer or network effectively. Retail Barcode Labels app also allows the store owners to easily design the barcode labels template to adapt to their store perfectly.
Highlight features
Generate barcodes automatically
Support to print labels on both Avery and Dymo's ranges
Provide a tool to manage the stock
Easy to improve the checkout process
Enabl esupporting any printer or network
Price: Free
Rating:1.9 / 5
Barcode Printer by Shopify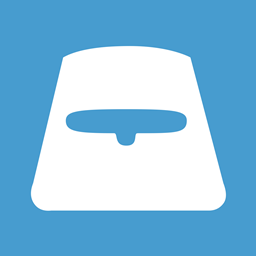 Retail Barcode Labels launched by Shopify focuses on creating and printing barcode labels for users' products. The app allows you to create and print barcode labels and label templates to match different products as well as their application. You can get labels, templates, and label sheets generated on some common paper types from Dymo and Avery's ranges. You can print barcode labels for each product or print them in bulk. In case you do not possess Dymo label printers, you should not worry because the app can support printers installed currently on your network and computer, consisting of secure air-printing from all mobile devices. Besides printing labels in bulk, the app enables you to enhance users' stock management as well as check-out workflows.
Highlight features
Create barcodes for each product
Generate barcode labels with SKUs, prices, variants, and many more
Get barcodes printed for each product or in bulk
Support any current printer on users' network and computer
Make lable templates to match products and other applications
Price: Start from $0/month
Rating:1.8 / 5
Catalog Maker by Now in store inc.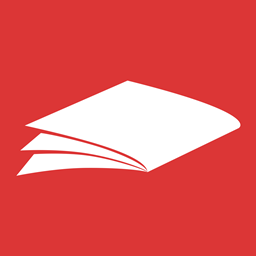 Catalog Maker by Now In Store can help you understand the process to make some professional and beautiful printable and digital marketing materials, including wholesale line sheets, retail catalogs, inventory tags, and look-books. Under several clicks, you can import Shopify products into a drop interface and user-friendly drag. Every page of the catalog is easily chosen as well as organized with many layouts and fully customized back covers and fonts. You can also include order forms and wholesale contract. In addition, Catalog Marker by Now in Store app confers a new feature which can include a tear sheet button of every product page with some steps. With this, the customers are able to download the PDF version of the tearsheet or send it to you directly via email. Other amazing features of the app include unlimited catalogs, digital catalog or barcode and QRCode support. Take note that you can install the app freely and extra fees might be applied under your requirement.
Highlight features
Support whole sales thanks to professional catalog
Simplify every process to save money and time
Boost up your presence among promising customers
Offer unlimited catalogs
Allow customers to print the PDF's version of the products' tearsheet
Price: Start from $0/month
Rating:4.2 / 5
Multi‑Label Barcodes by The resistance marketing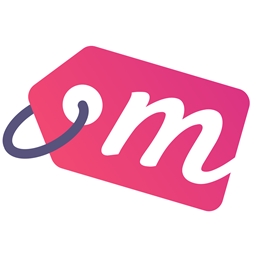 Multi‑Label Barcodes by The Resistance Marketing is a Shopify app designed to help you print your barcode labels on all types of printer, from Dymo, Zebra, to Laser, Inkjet and more. These barcodes are fully customizable to beautifully display logo, discounts, custom text and so on. With the barcode scanner, you could adjust the products quantity and take inventory in no time. Plus, the app is fully integrated into your Shopify store, so as to save your time.
Highlight features
Print barcode labels on all types of printer
Display logo, discounts, custom text and so on
Adjust quantity and take inventory by scanning your barcode
Customizable label templates
Choose products by uploading a CSV file
Price: $9.99/month. 5-day free trial.
Rating:4.8 / 5
GroovePacker Lite by groove industries
Groovepacker Lite is a Shopify app. It is built for small and medium businesses with processing orders in Shopify. Due to this app, you will be ensured that every shipment is correct and complete to this app.
Firstly, it supports to create a QC system with a level of simplicity and ease-of-use that would not be possible any other way. This tool will provide a fast setup for your business. If your items are not barcoded by the manufacturer, barcodes can be printed from several apps and applied to your products. Any barcode format is fine. If your scanner can read it, Groovepacker can read it. You will be provided to print a packing slip. This packing slip can then be scanned to begin the packing process. Moreover, automatically add a tag to the order Shopify makes it easy to identify which orders have been scanned and which have not.
Try this app once if you want to grow your business and minimize the waste. With 30 days of the free trial, you will explore what tool do you need.
Highlight features
Provide fast setup and training
Eliminate packing errors
Support to print a packing slip
Automatically add a tag to the order
Avoid waste of money
Price: $30/month
Rating:4.4 / 5
Sunfy by Cross-apps
Sunfy is an app that supports users searching for products fastly. This is inventory management with a barcode and intelligent search.
Sunfy is built with the aim of helping merchants with their daily inventory tasks. Imagine that you have employees who are taking care of changing inventory, so Sunfy app might be a good solution. Assign in smartphones to specific locations or allow them to change inventory on all locations according to admin. Besides, the advancement feature that provides you multi-scanning. You will find to assign devices for a specific location. An overview of the inventory will change inside the app. From now on you can search for available products in the store. Not only does this app help you count for the number of products relative or absolute, but it also helps you estimate the products you need to fill again.
This simple app will surely support you so much on either supervise products or product titles.
Highlight features
Support searching for products via barcode scan
Support for employees with location assignment
Overview of inventory changes inside the app
Change the number of products relative or absolute
Support searching free text over product title
Price: $2.99/month
Rating:4.4 / 5
StockSavvy by savvison, llc
Scan the barcodes, and after you are done, StockSavvy can provide a list of the item quantities to be updated on Shopify. Now you can create your store from the product scanned from StockSavvy.
First of all, you can see the items you want to count. You can do cycle counts to check inventory or receive products in and add them to your item quantities. With reports generated and saved when you are doing a cycle count, you'll be able to keep a correct record. With retail prices, you can see the value of all the items you have scanned, and if you put in cost prices, you'll be able to see your profit too. The accounting will become easier. Moreover, customers can compare the items scanned with their full inventory to see what items have been listed but don't have on hand. Also, see what barcodes are wrong.
So at an affordable price, you can purchase the tool to help you scan and management your store.
Highlight features
Scan the items you want to count
Compare items scanned with your full inventory
Able to see inventory worth
Keep an accurate record
Have dedicated barcode scanners
Price: $29/month
Rating:4.4 / 5
SKU Print by Jeff disse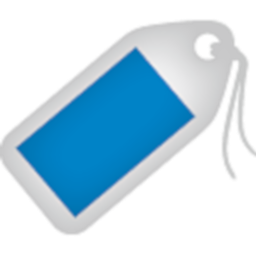 SKU Print, which is produced and publishes by Jeff Disse, is an essential tool for all e-commerce store administrators in printing customized barcode labels & price tags with ease. SKU Print can automatically generate numbers if none are shown in the barcode fields within the product page. As well as the generated barcode, barcode numbers can be changed in the application. In addition, this application allows you to add your logo to the labels in the setting page, which help improve your brand awareness. On top of that, SKU Print have options for various Dymo label sizes provided in the current database of templates. Users of this app also can request for custom label sizes and layouts. Also, you can test the layouts by printing on both Windows and Apple computers and the barcode by using the Socket CHS 7Ci & CHS 7Qi scanners to ensure the compatibility. Do not hesitate to optimize your productivity by adding SKU Print to your store!
Highlight features
Automatically generate numbers when none are in the barcode field
Customize the look of labels with images
Allow users to change label sizes and layouts
Directly print product labels from Shopify
Compatible with Online Stores and Point-of-Sale stores
Price: $9.99/month. 5-day free trial.
Rating:3.3 / 5
DeskPOS — POS for desktop by Ainur
POS is known as Point of sale for barcode scanner and receipt printer. This software helps you to check the code of products easily and quickly.
The DeskPOS is the web-based POS system which makes it simple to sell products to your customers and encourage them coming back to your store. You will find it quickly add products to the sale on POS by entering keywords or using a barcode scanner. This can help you find customers by name or phone number easily. It works on Mac or computer and is very easy to use. You'll be able to get your employees selling in no time. In addition, it supports Windows, macOS, Ubuntu, etc. So you don't worry about the software of computer compatible with this tool. Desktop POS for Shopify connects with the foremost well-liked purpose of sale instrumentality and hardware. One of the comfortable features that easy installation and use without additional learning.
With the complete point of sale solution and ready to work in just 5 minutes, you will satisfy your customers and enhance your store so much if you install this app.
Highlight features
Fastly add product and customer search
Connect POS hardware easy
Easy to sell to your customers with web-based POS
Support window, MacOS, Ubuntu,etc
Easy installation with screenshot instruction
Price: 0
Rating:2.5 / 5
How AVADA.io ranks Shopify Barcode Printer & Generator apps list
These above 9 Barcode Printer & Generator apps for Shopify are ranked based on the following criterias:
The ratings on Shopify App store
The app's rank on search engines
The prices and features
The app provider's reputation
Social media metrics such as Facebook, Twitter and Google +
Reviews and assessment by AVADA.io
Top 9 Shopify Barcode Printer & Generator Apps
Special thanks to all vendors which contributed the best 9 Shopify Barcode Printer & Generator apps. We honestly recommend you to give every app above a try if possible. We create Shopify apps review series with the aim of helping Shopify online stores find the best Barcode Printer & Generator for their website. All of the information on the review (including features, description, prices, and links) is collected from the vendor's website or their own published page/ selling channels.
The list of the 9 best Shopify Barcode Printer & Generator apps is kept up-to-date on a regular basis by our team. Please feel free to reach us out if you have any questions related to this app review.
Don't see your app on the list? Wanna contribute more content to this review? Contact us
Comments for Barcode Printer & Generator
---
---
People also searched for
shopify barcode apps
shopify barcode generator
retail barcode labels app
print barcode labels
barcode label template free

retail barcode labels
retail barcode label printer
shopify dymo label printer
free barcode app
printing barcodes
retail barcode labels shopify

avery barcode labels
shopify barcode printer
barcode printing app
multi label barcodes shopify
shopify barcodes