Shopify Back in Stock Apps 2021
8+ Best Shopify Back in Stock Apps from hundreds of the Back in Stock reviews in the market (Shopify Apps Store, Shopify Apps) as derived from AVADA Commerce Ranking which is using AVADA Commerce scores, rating reviews, search results, social metrics. The bellow reviews were picked manually by AVADA Commerce experts, if your app about Back in Stock does not include in the list, feel free to contact us. The best Back in Stock app collection is ranked and result in April 2021, the price from $0. You find free, paid Back in Stock apps or alternatives to Back in Stock also. The Top 50+ Shopify Free Apps for Every Store.
8 Best Back in Stock Apps for Shopify
Here is a list of 8 best Shopify Back in Stock apps:
Back in Stock by Back in stock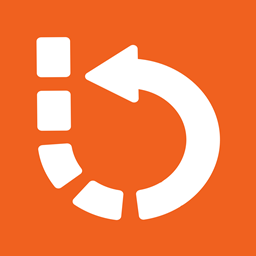 You do not want to lose the sales when the inventory run out. The Back in Stock invented an app for this problem. Its name is Back in Stock app. This app is simple to set up and runs automatically. Moreover, there are many features that make your stores become attractive to your customers. For example, the Automated email alerts feature will help the Shopify owners to manage the customers signup or whenever the email comes. When you restock products the waiting customers are emailed instantly to bring them back to your store and complete the purchase. In addition, this theme integrates with different themes and Marketing apps such as MailChimp, CampaignMonitor, ConstantContact, etc. Last but not least, the Back in Stock allows you to make your own button or use our flexible JavaScript API.
Highlight features
Automate email alert
Integrate with Themes and Marketing apps such as MailChimp, CampaignMonitor, ConstantContact,
Create custom experiences with your own button or use our flexible JavaScript AP
Powerfully customize
Easy to set up
Price: From $19/month. 30-day free trial.
Rating:4.9 / 5
Restocked Alerts Back in Stock by Booster apps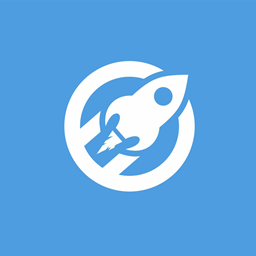 Restocked Alerts Back in Stock is an app which was designed by Booster Apps to help increase your sales. Assume that your customer wants to buy a product from your store, but it's out of stock. Then this app will send them alerts when products come back in stock if they subscribe. It will prevent your Competitors from stealing your orders and help your sales rise considerably. When customers can not buy their wanted products would hopefully, they might probably send an unprompted email to your store to inquire about the time when a product would be back in your stock. These emails then stack up and require you to individually replied which cost lots of time. Restocked Alerts app can save you countless hours on trawling through all the customer support enquiries by automatically sending them emails. Besides, with the report dashboard, this app also measure demand for products which help you to prepare enough stocks to meet the needs of customers.
Highlight features
Increase sales
Reduce support enquires
Set up in one click
Save time
Prevent competitors from stealing business
Price: From $14.99/month. 14-day free trial.
Rating:4.6 / 5
Back in Stock Alerts by Spurit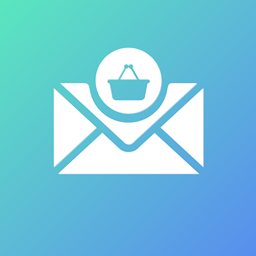 Known as a European based company with a US representative office, SpurIT is a new brand in the Shopify app market. Although SpurIT has just been found since 2012, it provides more than 20 Shopify apps which were widely used by more than 60,000 merchants. This Back in Stock Alerts app is the best choice for any Shopify store owners who want to optimize the sales and customer's satisfaction. Because it will announce the customers the products they looking are out of stock. Then displaying a popup or widget, the customers just need to enter their email to receive the notification whenever their products back in stock again. Moreover, this app also allows users to customize their store designs, so it is not difficult for them to design their shops on their own. Last but not least, the store owners will get the daily report about the new subscribers and customers.
Highlight features
Automatical subscription popup
Customize back in stock button or widget
Apply back in stock options
Support multiple languages
Provide fully customizable design
Price: $19.95/month. 14-day free trial.
Rating:4.7 / 5
Now Back in Stock by Eastside co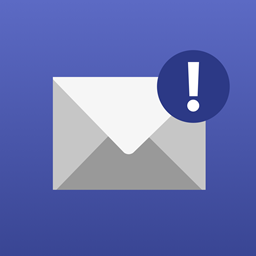 Eastside Co is one of the companies that brings you an app to motivate your customers and increase the sales effectively. Now Back in Stock app have been developed as an Email & SMS Out of Stock Alert. This app will notify the shoppers with email and SMS when the out of stock products become available. Moreover, it has many helpful features to increase the customer's communication and collect their database. Whenever the visitors come to your store, they will be asked to sign up using their emails, which is an opportunity to manage your customers and meet all their needs. This app also integrates with dotmailer, PushOwl; therefore, it is not difficult to chat with your customers. Especially, by one click, you can download and it will be installed manually.
Highlight features
Alert shoppers with email and SMS
Product variant specific alerts
Fast install without coding
Communicate with your customer database
Capture revenues that would have been lost from out of stock products
Price: From $5/month. 14-day free trial.
Rating:4.6 / 5
Alert Me! Restock Alerts by Dibble development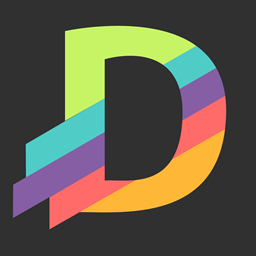 Alert Me! Restock Alerts app by Dibble Development provides users with notification of automated restock for their customers. You can stop losing the purchasing customers as your products are out of stock. The app allows your customers to sign up to get email notification when you can restock some certain products. After a product restocks, the app can email your customers signing up for the restock notifications for the product. In addition, your customers can sign up for the restock notifications for some of the particular variants and your customers can only see the form of restock notification on your products' page. Moreover, the app allows you to analyze to show which products that are not available your customers can sign up for the restocking notification. From May 2017, users do not need to log into the app and get data analyzed because they can get weekly, monthly, and daily email updates on what kind of products your customers are signing up for their notifications.
Highlight features
Provide customers with automatic restock notification
Enable customers to sign up to get restock products
Analyze data to show which out of stock products are in demand
Automatically send emails restocking information to shoppers
Receive email updates of restock products daily, weekly and monthly
Price: $5/month. 21-day free trial.
Rating:4.1 / 5
Back In Stock via Messenger by Asoft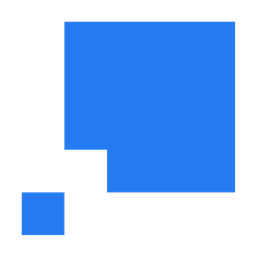 Developed by the ASoft company which is considered as one of the most powerful Shopify apps suppliers, Back In Stock via Messenger is the effective solution for multiple online stores. Because it brings a bulk of useful features such as one-click subscription button, the conversion report page. Moreover, by the fully responsive feature, all the products will be displayed with the best performance in different screens and devices. Especially, to boost the sales, this app allows users to maximize the customer's conversation rate and then report frequently. Besides, the check out process will be cut down cost and time because it will be done via Messenger. In addition, the Shopify store owners are also free to customize their shops with multiple customizable buttons. Last but not least, it is totally free and easy to install this app to your shops without any knowledge about coding.
Highlight features
Optimize conversion rate to boost the sales
Use the Shopify checkout in Messenger
Check the conversion report page and see the website visitors
Provide the one-click subscription button
Bring highly customizable buttons for different features
Price: Start from $0/month
Rating:5.0 / 5
Stockify by Nitro app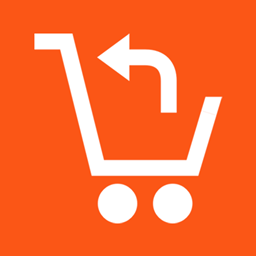 Stockify developed by Nitro App is known as an app of back in stock notifications. Stockify is easy to install and configure the app that can let your customers receive notification in case your products are out of stock by emails or Facebook message. In fact, as your customers are searching for a product, however, it is not available. At that time, the app enables to set notification by emails or Facebook, so your customers have to press on Facebook and type their emails. As the products are back in stock, your customers can get announced directly to emails and Facebook. Take note that Stockify offers different plans, including free plan, USD10 per month, USD20 per month, USD 30 per month, USD 50 per month, and USD 100 per month. With each plan, users can get different support from the app. You can easily use the app without any coding knowledge. All you need to do is to open your store's theme files and paste the embed code. In case you want to help with that, don't hesitate to contact the app team.
Highlight features
Allow to showcase from product page
Enable to notify customers as products are out of stock
Provide users with different plans
Let customers receive instant supports
Easily install app without any code knowledge
Price: Free plan available. 5-day free trial.
Rating:0.0 / 5
Stock Notifier by Webkul software pvt ltd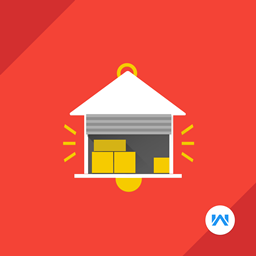 Online selling has a lot of problems in managing the products stocks. Therefore, the Shopify store owners always want to have a tool to help them track the quantity of inventory. With the useful features, the Stock Notifier app is the effective solutions for any merchant to have the real-time notification whenever the product likely out of stock. Moreover, it is easy for the admins to set the minimum quantity so they can restock the necessary products after receiving the notifications. The notifications are also sent through emails to the customers who are concerning with these items. Therefore, it is possible for the users to maximize their sales because they can motivate their customers to come back when their expected products restocked. Besides, the store owners also can manage all their product basis based on the Restock Product History.
Highlight features
Enable managing stocks
Enable notifying and communicating with customers through emails
Automatically notify via emails registered eccounts to admins
Easy to restock the products variants
Support to configure minimum product quantity
Price: $19/month. 7-day free trial.
Rating:0.0 / 5
How AVADA.io ranks Shopify Back in Stock apps list
These above 8 Back in Stock apps for Shopify are ranked based on the following criterias:
The ratings on Shopify App store
The app's rank on search engines
The prices and features
The app provider's reputation
Social media metrics such as Facebook, Twitter and Google +
Reviews and assessment by AVADA.io
Top 8 Shopify Back in Stock Apps
Special thanks to all vendors which contributed the best 8 Shopify Back in Stock apps. We honestly recommend you to give every app above a try if possible. We create Shopify apps review series with the aim of helping Shopify online stores find the best Back in Stock for their website. All of the information on the review (including features, description, prices, and links) is collected from the vendor's website or their own published page/ selling channels.
The list of the 8 best Shopify Back in Stock apps is kept up-to-date on a regular basis by our team. Please feel free to reach us out if you have any questions related to this app review.
Don't see your app on the list? Wanna contribute more content to this review? Contact us
Comments for Back in Stock
---
---
People also searched for
back in stock alert app
back in stock notification app
best back in stock app shopify
back in stock shopify
shopify back in stock
shopify out of stock app

back in stock app shopify
shopify back in stock app
back in stock notification shopify
shopify notify when back in stock
shopify back in stock notification
shopify out of stock notification
back in stock shopify app

out of stock notification shopify
restock shopify
now back in stock shopify app
shopify email when back in stock
shopify app back in stock
shopify notify me when back in stock
out of stock app shopify

alert me! restock alerts