Best Shopify Audio Player Apps
Top 5 Best Shopify Audio Player Apps in 2023
5+ Best Shopify Audio Player Apps from hundreds of the Audio Player reviews in the market (Shopify Apps Store, Shopify Apps) as derived from AVADA Commerce Ranking which is using AVADA Commerce scores, rating reviews, search results, social metrics. The bellow reviews were picked manually by AVADA Commerce experts, if your app about Audio Player does not include in the list, feel free to contact us. The best Audio Player app collection is ranked and result in September 2023, the price from $0. You find free, paid Audio Player apps or alternatives to Audio Player also. The Top 50+ Shopify Free Apps for Every Store.
Quick Comparisons of the Best Shopify Audio Player Apps
| # | App Name | Vendor | Pricing | Rating | Image | Action |
| --- | --- | --- | --- | --- | --- | --- |
| 1 | Music Player | Websyms IT Solutions | $4.99/month | 4.1/5 ⭐️ | | Get app! |
| 2 | Elfsight Background Music | Elfsight | $5.99 | 4.5/5 ⭐️ | | Get app! |
| 3 | Elfsight Podcast Player | Elfsight | $5.99 | 4.5/5 ⭐️ | | Get app! |
| 4 | Widgetic (Audio Players) | Widgetic | Start from $0/month | 3.8/5 ⭐️ | | Get app! |
| 5 | Osaria Audio Player | Osaria | $3.99/month. 15-day free trial. | 3.0/5 ⭐️ | | Get app! |
Top 5 Best Audio Player Apps for Shopify stores:
Here is a list of 5 best Shopify Audio Player apps:
Music Player by Websyms it solutions
It's time to start making your customers happy by letting them listen to the great music while purchasing the product or visiting the store.
With many advanced features, the Music Player will give you the ability to add as many songs as you want with different products and pages. There is no limit on the number of songs you can credit on your player. You can change the theme from the list of available themes in the music player. To do this, you can go to the Player theme settings page where you can change the look of the currently active theme or you can also choose from the other available themes. Besides, you can see the reporting as well on which songs are getting the most hits.
You will be served with professional service. So you can reach out to customer service any time with your questions, ideas or feedback. Install it and lets them serve you.
Highlight features
Create unlimited playlists
All themes are free of cost
No coding required
Update newest songs
Have careful customer service
Price: $4.99/month
Rating:4.1 / 5
Elfsight Background Music by Elfsight
Elfsight Background Music can make the paintings together so your website will be unforgettable for your target audience. It can shape beautiful surroundings incorporating the background sounds so that it will supplement your content.
You can claim your logo with exquisite fanfare or switch on the calm, restrained tune to be able to maintain the visitor on web site and gently drive him to perform the target action. Let take tracks from nearly any source like SoundCloud, YouTube, Vimeo, etc. With the use of our easy device, you'll construct a playlist to be an excellent enhancement on your website's content material. Moreover, you can consist of any variety of tracks, loop and blend them, permit the autoplay choice to present your internet page the most exquisite way and location the participant anywhere you want.
After installing, you can pick the most fitting format to use all the opportunities of the participant and reveal or hide exceptional parts.
Highlight features
Can restrain your music
Support you build a playlist
Support to change the size
Can repaint the background
Have option to switch the autoplay
Price: $5.99
Rating:4.5 / 5
Elfsight Podcast Player by Elfsight
Elfsight Podcast player is an easy tool that helps you to playback podcasts at once on your website. The device is extraordinarily modifiable with many useful features when providing entertain information to customers.
With this app, you can alter its placement, place it anywhere on the page, change its size, repaint the background and all other parts to blend it with your internet site's fashion, show snapshots and show or disguise 3 additional participant factors like development bar, etc. Elfsight Podcast player provides your clients entertain and transfer the autoplay choice to make sure that your target audience won't leave your homepage in a rush. Podcasts are an extremely famous content type that acclaim is expanding exponentially all over the international.
With the aid of Elfsight Podcast player on your website, you can swiftly build long-lasting dating together with your customers, get more dependable clients, fascinate and entertain the site visitors of your web page and stand out against your competition.
Highlight features
Can playback podcasts directly
Can alter its placement
Can change the size
Support to repaint the background
Have option to switch the autoplay
Price: $5.99
Rating:4.5 / 5
Widgetic (Audio Players) by Widgetic
Widgetic (Audio Players) run by Widgetic can concentrate on getting the audio tracks in front of the promising customers. In fact, the app consist of four audio players which are interesting for any playback of individual albums or tracks. In case you want to sell albums or tracks services, your customers can easily preview the audio content. With the app, it customizes its style to match the appearance of your site. In addition, Widgetic provides you with responsive design on mobile, desktop or tablet. With users, their premium accounts can send the content, hence, in case you own multiple products, all you need to do is to generate a widget as well as send the unique content. Also, the app allows premium accounts to manage the interactions of the widget with an external javascript. If you use the Play button, you can add the buttons to among words by apply the parentheses.
Highlight features
Enable customers to preview audio tracks before purchasing
Satify customers by playing music while they visite users' site
Generate a good connection with customers
Customize style to match the appearance of users' site
Allow premium accounts to generate and handle widget's interactions
Price: Start from $0/month
Rating:3.8 / 5
Osaria Audio Player by Osaria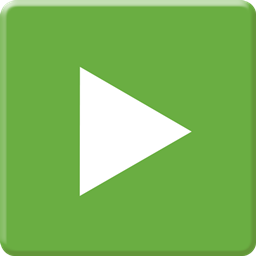 The perfect backgrounds such as music, vinyl, sound bites, sample, music template, audiobook, tutorials, etc will effectively motivate the visitors to make purchases. The Osaria Audio Player Shopify app allows the online sellers to add any audio player for their single product. On your homepage, the app users enable customizing these audio players or the music themes. In addition, the app users can make their own stores with customizable templates and 2 types of size as normal and thin. Especially, this app also supports the mp3 format. Moreover, the online sellers are also able to upload the playlist from the computers. And they can choose where to use the players with the snippet. In addition, the store owners can preview the product page before launching. All the products images are perfectly displayed on different devices such as Personal Computer, Smartphones or tablets.
Highlight features
Create beautiful themes with 3 available skins
Allow to preview the page before launching
Automatically responsive on different devices
Easy to to upload the files from the computers
Support to add the player
Price: $3.99/month. 15-day free trial.
Rating:3.0 / 5
How AVADA.io ranks Shopify Audio Player apps list
These above 5 Audio Player apps for Shopify are ranked based on the following criterias:
The ratings on Shopify App store
The app's rank on search engines
The prices and features
The app provider's reputation
Social media metrics such as Facebook, Twitter and Google +
Reviews and assessment by AVADA.io
Top 5 Shopify Audio Player Apps
Special thanks to all vendors which contributed the best 5 Shopify Audio Player apps. We honestly recommend you to give every app above a try if possible. We create Shopify apps review series with the aim of helping Shopify online stores find the best Audio Player for their website. All of the information on the review (including features, description, prices, and links) is collected from the vendor's website or their own published page/ selling channels.
The list of the 5 best Shopify Audio Player apps is kept up-to-date on a regular basis by our team. Please feel free to reach us out if you have any questions related to this app review.
Don't see your app on the list? Wanna contribute more content to this review? Contact us
People also searched for
shopify audio player apps

audio player apps for shopify
top audio player app for shopify

top shopify audio player apps