Shopify Announcement Bar Apps 2021
16+ Best Shopify Announcement Bar Apps from hundreds of the Announcement Bar reviews in the market (Shopify Apps Store, Shopify Apps) as derived from AVADA Commerce Ranking which is using AVADA Commerce scores, rating reviews, search results, social metrics. The bellow reviews were picked manually by AVADA Commerce experts, if your app about Announcement Bar does not include in the list, feel free to contact us. The best Announcement Bar app collection is ranked and result in April 2021, the price from $0. You find free, paid Announcement Bar apps or alternatives to Announcement Bar also. The Top 50+ Shopify Free Apps for Every Store.
16 Best Announcement Bar Apps for Shopify
Here is a list of 16 best Shopify Announcement Bar apps:
AVADA Free Shipping Bar by Avada commerce
Shopify Free Shipping Bar app by AVADA is one of the most highly appreciated app on the market. With unlimited Free Shipping Bar including Announcement Bar, Hello Bar, as well as Promotion Bar, this application will surely help you increase your sales and revenue.
More specifically, AVADA Free Shipping Bar allows you to change the motivating message based on the total cart value of customers. This encourages customers to add more items to their carts to earn the free shipping offers, which would increase your sales significantly. Besides, there are numerous pre-made and ready-to-use templates available. Thanks to the diversity of background images, colors in the templates, you can easily apply them for various campaigns and occasions. Noticeably, all the elements of templates are customizable, which means that you can freely change the templates as you wish.
AVADA Free Shipping Bar will surely be a blast to increase the performance of your store promotion bar. So, what are you hesitating for? Install it now for free and start boosting your sales.
Highlight features
Offer unlimited Free Shipping Bar
Allow applying ready-to-use Free Shipping Bar templates
Change motivating messages according to cart value
Enable adding link and button to the bar
Provide 5 preset positions to display the bar
Price: Free
Rating:4.9 / 5
Quick Announcement Bar by Hextom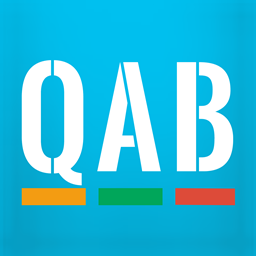 The announcement is so important for your business; especially, in the online business. The Quick Announcement Bar had been developed by Hextom to be an app that boosts your sales and promote the customer's loyalty. The Quick Announcement Bar app is easy to install by one click and no coding, so it makes everything easier and quicker. This app is so helpful for any Shopify owners to attract more customers and promote your products. Moreover, this app is always keeping your stores updated by the Holiday and Event themes, so that your customers are willing to purchase more. Besides, the promotions also help manage customer and increase the conversion rate. Besides, one of the features of this app is Advanced Targeting that offers targeted discounts based on countries, products/collections, time periods, social media, optimize your return from promotions. To conclude, this app is the solution for all businessman in Shopify
Highlight features
Fully customized bar
Offer targeted discounts
Curated bar background images express special events
Responsive, and optimized for all screen sizes
Call to action button on the banner
Price: Start from $0/month
Rating:4.9 / 5
Announcement Bar‑ AAAecommerce by Aaaecommerce inc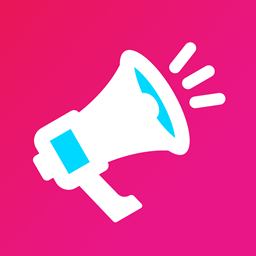 The Announcement Bar & Web Push app which is developed by AAAeCommerce Inc is considered as 4 IN 1 app. The Web Push Notification, Countdown Timer Bar, Dynamic Announcement Scheduler, Announcement Impression/Click Reporting, Sales Motivator Announcement are all the outstanding of this app. Firstly, the Web Push Notification is able to send Push Messages when the customers come to your store and even when the customer is NOT on your store, then upload their data back to your dashboard. Moreover, the Shopify owners can easily create multiple Notification bars and add more effects on the bar like Rotating Text, Blink etc. Besides, a useful feature of this app that helps you more competitive than any competitors is Sales Motivator Notification Bar. It allows the customers to add to Cart & Checkout pages, which motivates them to buy more and increases the conversion rate for your store.
Highlight features
Create multiple notification bars
Send Push messages, retain store visitors and convert them to subscribers
Create the schedule Timer from start date to the complete time
Automatically sync the customer's data to the dashboard
Sales Motivator Notification Bar
Price: Start from $0/month
Rating:4.8 / 5
VITALS: 40+ apps in one by Vitals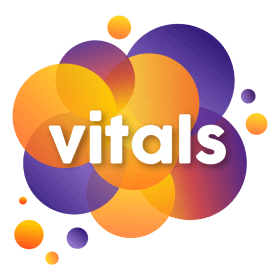 Would you want to attract more customers? Would you like to capture customers' interest when visiting your store? Do you want to multiply the types of marketing forms? These questions are solved when your business chooses VITALS: 40+ apps in one, which is created by appsolve. The app provides a lot of distinctive features. First, VITALS serves as a review picker, which means that it will gather customers' feedbacks and send to stores' managers. By doing this, you can easily analyze their shopping trend, their favorite items as well as measure the effectiveness of the marketing campaign. Second, you are able to convert currency when you boost your app to work in many other countries in the world. VITAL allows exchanging currency units in more than 160 countries so that customers can understand how much it costs regarding their frequently used currency. Last but not least, the app can connect with other social media like Instagram, Facebook, Youtube and so forth to push brand recognition. Through the connection, your products can be launched online marketing to reach more potential purchasers. Just pay $19.99 per month, you can use the full package of the app. Don't hesitate, download now!
Highlight features
Reduce the number of cart abandonment
Import reviews from Loox or AliExpress
Collect customers' reviews
Integrate 40 more apps in one tool
Update discounts for buyers
Price: 30-day free trial
Rating:5.0 / 5
Welcome Header Bar by Zotabox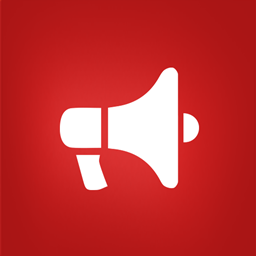 When promoting your products, you will need a method to present all of the best features to the customers. Welcome Header Bar by Zotabox will help you with that effectively. With Welcome Header Bar, you will get your own customizable and responsive header bar, and the customizing process including text, color, position, size, etc. Also, the application will allow you to add Email Capture, Countdown Timers and even Coupons into your header bar if you agree to use its premium edition. Welcome Header Bar not only has a set of flexible rules which will help you to choose which page to display your bar, but also does all the information collecting and customer interacting sessions for you. When using Welcome Header Bar, your website stays smoothly operated as the application helps keep the page's loading speed. If you want to experience all of those wonderful features, install Welcome Header Bar now with free plan available!
Highlight features
Customizable and responsive header bar
Email Capture, Countdown Timers and Coupons can be added
Allow choosing page to display the header bar
Collect infomation and interact with the customers
Keep the loading speed of the website
Price: Start from $0/month
Rating:4.8 / 5
EVM Announcement Bar by Expert village media technologies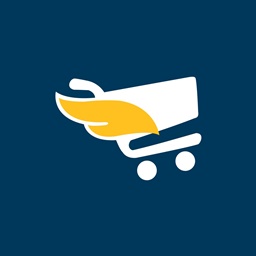 Expert Village Media Technologies is the expert in the Shopify app. EVM Announcement Bar app is one of the most outstanding apps for any online traders. Especially, you can download it without a cost and any coding. Moreover, you totally enable customizing color, style, font size and position with flexible display bars. By using this app, the profit and your customer's satisfaction will increase incredibly. More importantly, there are many helpful features that help your store approach more customers. For example, Offering Free Shipping is a useful way to increase sales and convert existing traffic. online sales are prevalent, Free Shipping Message will be displayed on top of your website for the customers. This app also allows customers to set cart goals and you can manage remaining cart amount to get Free Shipping.
Highlight features
Locate the announcements on the top site
Get cart goal value for your Free Shipping Bar
Customize the design of the store on your own
Create Promotion bar
Increase the social interaction by adding follow links
Price: Free
Rating:4.5 / 5
All‑in‑one Bar by Hektor commerce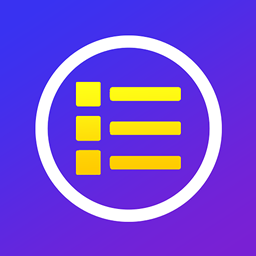 By using All‑in‑one Bar, a product of Hektor Commerce, you will be able to do everything you want with just a bar. All‑in‑one Bar includes a powerful countdown timer that will notify your customers about every event's period from your store. With the highly visible messengers provided along with your personal information such as your phone number or email, All‑in‑one Bar will help gaining trust from the customers and also notifying about every event from your store without the customers to miss any. More than that, these highly visible messengers also deliver every notice about the store and products' information such as sales, inventory, etc. With the customizable design and geo-target to message only chosen parts of the world, All‑in‑one Bar brings your personal characteristics to the highest to serve. Go install All‑in‑one Bar to reduce your work for free!
Highlight features
Included a powerful countdown timer
Do highly visible messaging
Customizable design and target
Display seller information
Deliver notices to customers
Price: Start from $0/month
Rating:4.8 / 5
Announcement Bar ‑ Notify user by Enormapps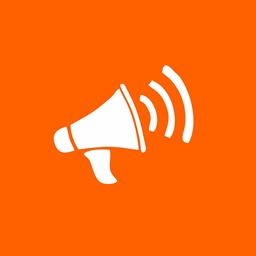 The announcement bar & text rotator app is a fully custom announcement bar to display any announcements, which helps you follow your customer's preference and shopping habits. This app also allows the Shopify owners to add simple rotating texts in your website. Furthermore, the design is fully customized, so your store looks so attractive. The customers will be engaged in shopping more and more. Moreover, the description of your products will be displayed by multiple messages on the text slider. Especially, this app will freely and easily install. Last but not least, the shop owners can attract more customers by adding discount codes and provide more the relevant products links to encourage the purchase.
Highlight features
Display multiple key announcements
Customize text rotator and announcement
One click to install
Customize each text bar
Enables customizing the slider layout
Price: $2.99/month. 3-day free trial.
Rating:5.0 / 5
Yeps.io by Roger wilco llc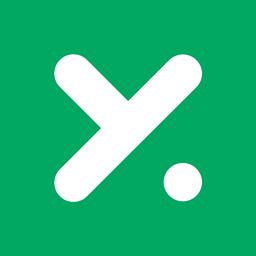 Shipping & announcement bar by Roger Wilco LLC is a Shopify app designed to help you boost sales and conversion rates by displaying several promotion and announcement bars on your pages for displaying news and information like welcome and hello message, new arrivals, countdown and sales. These bars could also collect visitors' emails to help you expand your email list. Plus, the bar is fully customizable and responsive with beautiful interface. Do not hesitate to gain the advantages of this app now!
Highlight features
Free promotion bar for sales and countdown
GDPR compliant cookie bar
Announce news and information: welcome, hello, new arrivals, countdown and more
Expand your email list with an email collection bar
Beautiful, fully customizable responsive bar
Price: Start from $0/month
Rating:4.9 / 5
Announcement Bar Maker by Apphero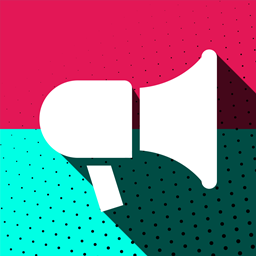 To be considered as an easy Display Announcements tool, Announcement Bar Maker by AppHero is a useful app for any Shopify owners to increase profit and establish customer's loyalty. With several steps, you can easily download this app; moreover, by one click, you can install this app without any code. There are many outstanding features that you can find in this app, for example, the Fully Customizable & Responsive feature, so that you can customize all things on the bar on your own. Your business also is updated daily and you can attract more customers through special events. Adding announcement bars helps your website manage the customer's number and different tasks by Announcement Bar Maker with no training. Last but not least, you can engage your customers and let them know about your latest offers, updates, and events.
Highlight features
Easily display announcements, offers, and special events
Fully responsive and customizable
No app branding logo
Easy to set up without coding
Create the blended design
Price: Free
Rating:4.8 / 5
Hello Announcements by Webyze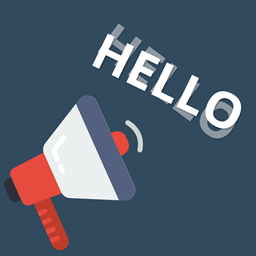 Hello Announcements app is known as an effective way to help you increase sales by welcoming new customers to show them announcements, deals, and offers. As you can see that, the app is easily used without requiring any coding knowledge. You can install or uninstall the app under your requirements. The app provides you with fully and highly customizable bars such as text, colors, and integrate links. In addition, it can enable you to specify which countries to showcase the bar and after a time-out, bars will be automatically hidden. In addition, at the same time, customers can get many announcements and users can use the interface with a live preview. With only 4 days of free trials, you can get started today. Don't forget that if you have any problems, the app team is willing to hear from you and available to give you instant support.
Highlight features
Provide new customers with offers, deal, and announcements to boost sales
Get announcement bars customized with color and buttons
Choose which countries to show announcement bars
Hide bar automatically after a time-out
Offer many announcements at the same time
Price: $6/month. 4-day free trial.
Rating:5.0 / 5
Notification Bar by Powr.io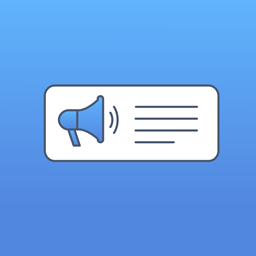 Header + Announcement Bar by POWr.io isa Shopify app designed to help you display notification bars on top and bottom of your site to display important information and announcement to draw attention to promotions and redirect customers with text, links, buttons, and images with fully customizable design, from background color to custom fonts, and more. The app also collect customers' emails to grow your subscribers list.
Highlight features
Display important information and announcement
Display notification bars on top and bottom of the site
Draw attention to promotions and redirect customers with text, links, buttons, and images
Collect customers' emails to grow subscribers list
Fully customizable design: background color, custom fonts, and more
Price: Free
Rating:2.0 / 5
HTML Notification Bar by Techinfini solutions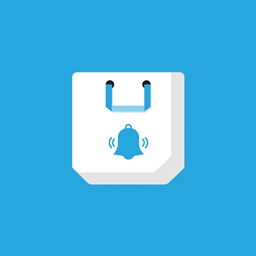 HTML Notification Bar by TechInfini Solutions is a Shopify app designed to help you display important information and discounts on the top of your site. With its highly customizable and personalized messages, you could promote sales and updates in attractive bars that best fit your store design. This bar could be switched on or off to be shown or hidden from your site. The best thing is that you could have all the handy features it offers for FREE. So why hesitates?
Highlight features
Display information and discounts on the top of site
Change notification bar's HTML
One-click on/off to show/hide the notification bar from your site
Promote sales in an attractive and customizable way
Customize and personalize the messages displayed for each user
Price: Free
Rating:3.0 / 5
Country Based Announcement Bar by Metizsoft solutions pvt ltd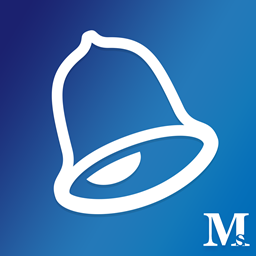 Country Based Announcement Bar has just been developed and launched by Metizsoft Solutions Pvt Ltd recently. On the public, this app is an easy tool to make notification bar based on country. It also allows Shopify store to add value to your business and to give customers the multiple advantages such as adding the cart. Moreover, it is fully customized to the users can design their own notification bar display with a variety of colors, fonts, text layout, etc. Equipped with the most useful features, this app helps your products and your websites attract more customers. Last but not least, the online businessman will have competitive advantages by displaying more information based on the selected countries.
Highlight features
Easy to ustomize the look and feel of the notification bar
Notify the all user and visitor coming to store
Set the specific user notification display
Convert the visitor to customers by reading notification of offers and discount coupons
Show notification for new and upcoming products
Price: Free
Rating:5.0 / 5
Smart Announcement Bar by Itigic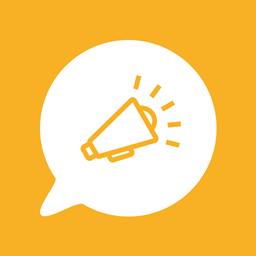 The Smart Announcement Bar app is one of the most active tools for Shopify owners who want to motivate their visitors to act now with promotional messages. Itigic has developed this app with many useful features such as one-click installation. Therefore, it is very easy for any businessman to download and install this app. Moreover, it is fully customizable so the users enable designing the store on their own. The customers also can update all your products information and special events from the Popup notification to increase sales, build trust, or improve customer's experience. Last but not least, this app is a useful tool to motivate your customers to act now with special offers and discounts.
Highlight features
Fully customize to fit your store style
Advanced Targeting Options: GEO, Page and Visitor Targeting
One click installation
No App brand on bar
Customize the style of the Call to Action
Price: Free
Rating:0.0 / 5
Custom Announcement Bar by Mageworx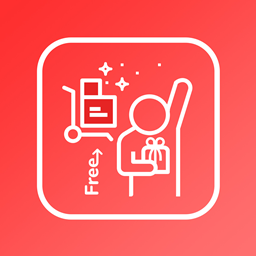 There is an app that has just been launched by MageWorx will increase your store profitability effectively. With a motivating info bar, it gives the great motivation to customers with every purchase decisions. Moreover, this app also provides free shipping or present extra such as the sales motivators. To know whether it is helpful or not, the feature like Persuasive marketing messages will help you determine how to influence and increase conversion rates. More importantly, this app helps you increase customers' loyalty and trust. Besides, it creates a customized announcement bar that motivates customers to finish their purchases. The bar works as a trigger to avoiding redeemed products and lost orders.
Highlight features
Easily use and customize
Increase the average order value
Add an info bar on any targeted page of your store
Create an initial message
Specify the bar's position (relative, fixed bottom or top)
Price: $5.99/month. 7-day free trial.
Rating:0.0 / 5
How AVADA.io ranks Shopify Announcement Bar apps list
These above 16 Announcement Bar apps for Shopify are ranked based on the following criterias:
The ratings on Shopify App store
The app's rank on search engines
The prices and features
The app provider's reputation
Social media metrics such as Facebook, Twitter and Google +
Reviews and assessment by AVADA.io
Top 16 Shopify Announcement Bar Apps
Special thanks to all vendors which contributed the best 16 Shopify Announcement Bar apps. We honestly recommend you to give every app above a try if possible. We create Shopify apps review series with the aim of helping Shopify online stores find the best Announcement Bar for their website. All of the information on the review (including features, description, prices, and links) is collected from the vendor's website or their own published page/ selling channels.
The list of the 16 best Shopify Announcement Bar apps is kept up-to-date on a regular basis by our team. Please feel free to reach us out if you have any questions related to this app review.
Don't see your app on the list? Wanna contribute more content to this review? Contact us
Comments for Announcement Bar
---
---
People also searched for
announcement bar shopify
announcement bar shopify examples
shopify announcement bar
how to add announcement bar shopify

shopify add announcement bar
shopify notification bar
announcement bar shopify app
add announcement bar shopify
shopify announcement bar app

how to add announcement bar in shopify
edit announcement bar shopify
how to change announcement bar on shopify
scrolling announcement bar shopify
welcome bar shopify

shopify announcement bar code