Shopify B2B Apps 2021
4+ Best Shopify B2B Apps from hundreds of the B2B reviews in the market (Shopify Apps Store, Shopify Apps) as derived from AVADA Commerce Ranking which is using AVADA Commerce scores, rating reviews, search results, social metrics. The bellow reviews were picked manually by AVADA Commerce experts, if your app about B2B does not include in the list, feel free to contact us. The best B2B app collection is ranked and result in April 2021, the price from $0. You find free, paid B2B apps or alternatives to B2B also. The Top 50+ Shopify Free Apps for Every Store.
4 Best B2B Apps for Shopify
Here is a list of 4 best Shopify B2B apps:
B2B Verify Customers by Singleton software
B2B Verify Customers helps customers to see prices and "Add to cart" buttons. But only when they are authorized customers, they will have the right to see.
The administrator can verify all new registered customers and allow or disallow them. After the store administrator approves a customer, the customer will receive a notification by email. All not approved customers and guests can't see product costs and "Add to cart" buttons, however solely your message instead. They can not place an order before approving by the store administrator. In your custom message for not approved customers and visitors, you can place links to the registration page or login page. Furthermore, you can also set text size, background color, text color, in your custom message for not approved customers and visitors.
You will discover more features in advanced settings. Install it so you can set relative DOM paths to elements, which you want to hide for not approved customers and visitors.
Highlight features
Change your store to private B2B
Approve or decline registered customers
Ale to hide products prices
Set text size, text color, background color,etc
Set relative DOM paths to elements in advanced setting
Price: $9.99/month
Rating:5.0 / 5
B2B Private Store by Singleton software
Do you want to have control over the users accessing your store? Your eCommerce will be private, and only for registered and validated users can access it. Due to 2B Private Store, your shop will be locked. So users who are not approved can't see the content.
The administrator can verify all new registered customers and allow or disallow them. Not approved customers and all visitors will be redirected to the login form after they visit your store. In the login form, they will see only this form without navbars, shop menu, and footer. They can only browse your store after logging in if their account is approved by the administrator. Besides, all visitors and not approved customers can also display a registration form and reset account form. All these forms you can design like you wish, in the advanced form designer, in-app configuration.
Furthermore, in the advanced form designer, you can define the background color of page or form, type of form field labels and many more. Only when installing it, you can use these features.
Highlight features
Approve or delete all new or older customers
Can use filters to search customer
Can set design for you login form
Defined background color of page
Can define unlocked pages
Price: $8/month
Rating:2.4 / 5
B2B Login To See Prices by Singleton software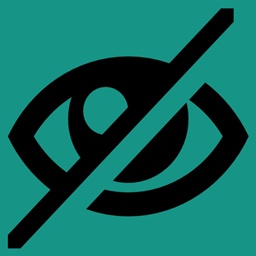 The more the customers understand the products, the more they want to purchase. Therefore, the B2B Login app will be the best choice for any Shopify store owners to show the prices for their customers by Add to cart button. Moreover, this app allows visitors who registered users to see what they are logged in. In addition, the store owners also enable customizing own messages box to the hidden prices visitors. Especially, it is easy for the users to edit the message in the message box or preview of message box before sending. With this app, the online sellers can customize the display of the products such as color background, the layouts, and the text styles. Therefore, the customers will have better shopping experiences and decide to buy more.
Highlight features
Restrict minimum age
Provide two elaborate themes
Create the quality quality background
Integrate with Google Analytics and Google Ads
Support the display configurable scope
Price: $7.99/month. 7-day free trial.
Rating:5.0 / 5
B2B Handsfree by A9 design
You want to qualify business customers before showing them the wholesale pricing, and if you're in the EU you'll want to have their VAT ID so they can buy from your store without paying VAT. B2B Handsfree is different than managing regular consumers in multiple ways.
First, you can automatically receive an email to set a password. After finishing the registration type, wholesale customers will get an email with a link. In that link, they can set a password for their newly created customer account. The app conjointly sets foreign wholesale customers to tax-exempt and mechanically adds their VAT ID to each order as an order attribute. Of course, you can automatically set foreign wholesale customers. You will be notified whenever a B2B customer registers a new account.
All these features can be enabled or disabled based on your specific requirements. Want to explore more? Make a purchase, then you will boost your sales up quickly.
Highlight features
Receive an email to set a password automatically
Automatically set foreign wholesale customers
Include customers' VAT ID
Get notified for a new account
Automatically tag new wholesale customers
Price: $9/month
Rating:5.0 / 5
How AVADA.io ranks Shopify B2B apps list
These above 4 B2B apps for Shopify are ranked based on the following criterias:
The ratings on Shopify App store
The app's rank on search engines
The prices and features
The app provider's reputation
Social media metrics such as Facebook, Twitter and Google +
Reviews and assessment by AVADA.io
Top 4 Shopify B2B Apps
Special thanks to all vendors which contributed the best 4 Shopify B2B apps. We honestly recommend you to give every app above a try if possible. We create Shopify apps review series with the aim of helping Shopify online stores find the best B2B for their website. All of the information on the review (including features, description, prices, and links) is collected from the vendor's website or their own published page/ selling channels.
The list of the 4 best Shopify B2B apps is kept up-to-date on a regular basis by our team. Please feel free to reach us out if you have any questions related to this app review.
Don't see your app on the list? Wanna contribute more content to this review? Contact us
People also searched for
shopify b2b apps

b2b apps for shopify
top b2b for shopify

top shopify b2b apps