Best Youtube Descriptions Templates for Channel and Videos
YouTube is known as the second biggest search engine with more than 1.8 billion users each month; hence it is an undeniably powerful channel for your own marketing efforts. If you are willing to start to use YouTube to help attract and transfer your customers, it is vital for you to get your video descriptions optimized for SEO. As you spend hours editing, recording, and getting your videos uploaded, it takes more energy and effort into generating a detailed YouTube description. In case you do not know how to get your YouTube video description strongly optimized, do not miss out on this article.
In this post, you will be shown templates to make sure you can have everything in hand to create the best YouTube video descriptions.
Why Your Youtube Descriptions Matters?
It is necessary to understand why video descriptions play an important role in your business. Perhaps, you have been seeing multiple YouTubers leaving their descriptions empty. And this is why lots of newcomers are doing the same thing and add little even nothing to their video's description.
This can be ok as you own a large subscriber database and receive lots of views; meanwhile, empty descriptions will leave small or medium-size YouTubers a wasted chance. Take note a well-written description can assist you and your own audiences in some ways shown as below: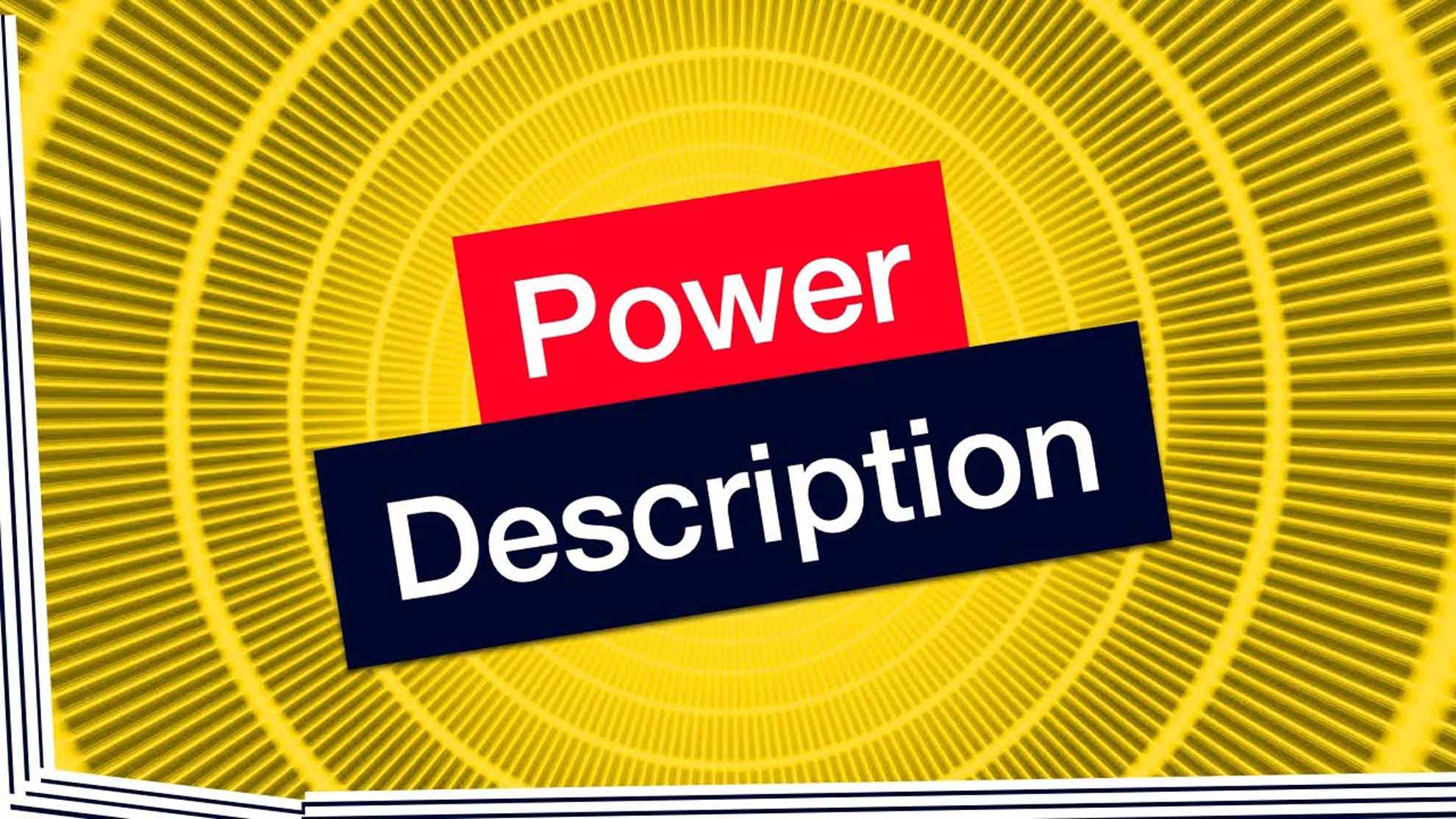 Boost discoverability
The text in your video's description informs YouTube of what your videos are about. This can help YouTube show your videos in the very right search queries, typically in case you apply the right keywords.
Connect with your viewers
Although YouTube is known as one of the greatest places to draw millions of attention, it is, in fact, not the ideal place to help you connect with your fans. Rather than that, it is better to keep in touch with your fans on social media channels. The description written by you can indicate audiences where to find and follow you. If you can see that, lots of big YouTubers nowadays insert a PO box address as well as their email addresses for the business purposes or fan mails.
Inform and help
As you might not know, it is not sometimes easy to get everything packed into one video; therefore, in such cases, you are allowed to prepare more content, aking with information in those descriptions. This can come in handy if you make mistakes in your videos you want to get it corrected. Another amazing to do is to link to related videos, articles, and sources. Remember that the more useful your videos are, the more chances your viewers can remember you.
Allow your viewers to take action
In case there is an action for you to help your viewers take like signing up for the newsletter, subscribing, visiting your sites or buying your books, and so on, the description box will become a perfect place to allow to remind them and let them understand.
Read more:
Best Tips to Write Compelling Youtube Descriptions
Since YouTube descriptions are not compulsory, multiple YouTubers leave them empty. But actually, there is a power in those descriptions. You can use them properly to increase your video views, make more money, and get more followers than before.
How to Write Youtube Channel Description
Your YouTube channel description had better inform your viewers of everything they want to know about your channels, your videos without providing too much or even about you. Additionally, it had better make viewers want to follow, subscribe to you, and wish to watch your videos to understand you better. It is a good way to answer those questions that they might raise about your content and channels.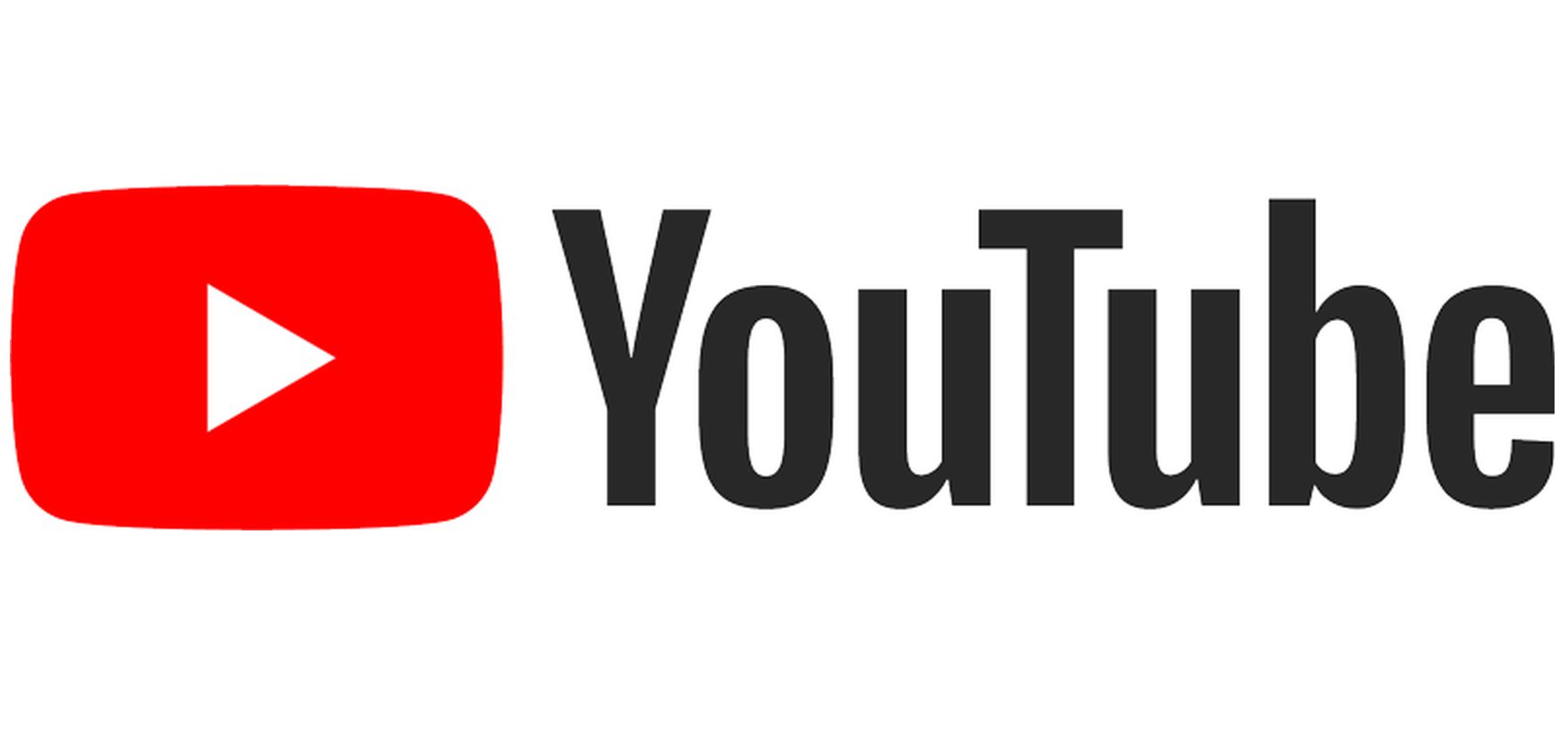 The following is the instruction on how to write compelling YouTube descriptions:
Describe your channel: Describing your channels can become one of the most useful things to do right now; however, it is where lots of people can get hung up. The description aims to tell your views of what can occur if they are about to subscribe to, then watching your videos. You might wonder those questions like "What kind of content can they see?" "Will they learn anything?" and "How frequently will they see your videos?". You have to ensure to let them know what benefits of subscribing to your videos.

Add links to your social media channels, your websites, and online stores if you have any. You want to guarantee that viewers can find you, hence linking to everything you wish people to find you. In case you have channel trailers or introductory videos, this will become a better place to link to also.

Add a call-to-action to everything you want your followers to perform: Some questions you might have to answer your viewers, including: "Do you want them to subscribe?" "Share your content?" "Turn on notifications?" or "Sign up to get newsletters?" No matter what you wish them to do, let's ask them to do it.

Write it like you are talking to your friends: You do not want to turn your description to become formal. It is better to write descriptions easy to read or skim with some short sentences and paragraphs, along with bullet points in case this applies to your content. In case you have difficulties in your channel descriptions, you can strive to describe it to friends or use the similar terminology and languages you are using to speak to them.

Make it short: You should not be overboard and provide them with much information. You can leave them to want to acknowledge more beyond your channel basics since this can make them watch your videos or visit your sites. Short descriptions that are straight to points are the best.

Include your personality: There is someone who can write a channel description, but you can write the descriptions with your separate tone of voice and style. Try not to be afraid to use slang words or crack a joke as soon as that is something you can do. Let's be true to yourself in your own YouTube channels. You can wish viewers to finger out the way you are.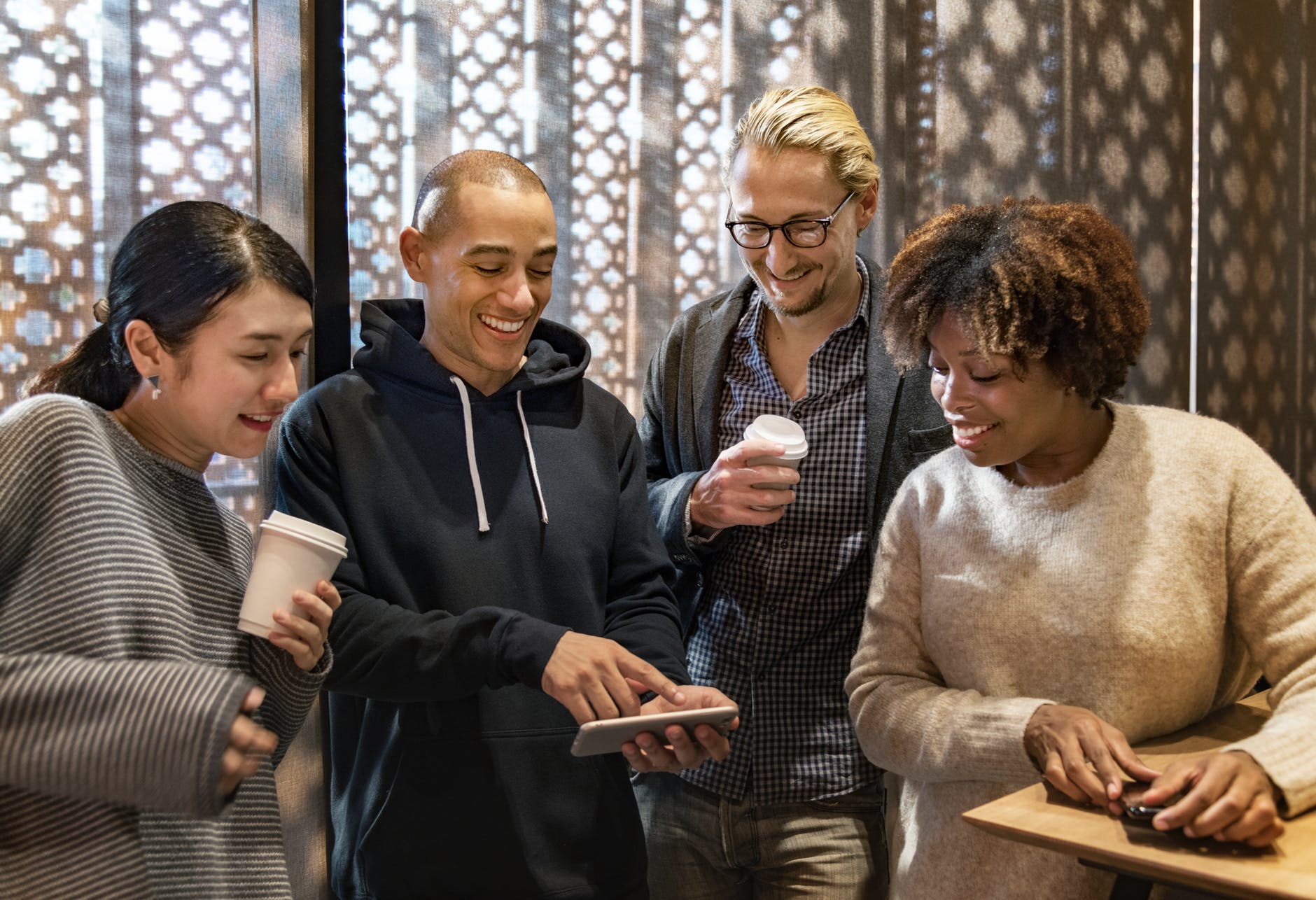 How to Write Youtube Video Description
As writing your descriptions for YouTube videos, there exist some things you have to take note of. The first thing is that it is critical for you to search for keywords so that you can know what your potential customers are looking for. Then, putting those keywords in your video description plays a vital role in getting found in search and assist in choosing the perfect video tags.
The second thing is that you have 5,000 characters to coordinate with. It will take some attempts to write video descriptions to figure out what can work best for your channel; hence, you should not be afraid to mix them up.
To write a well-written YouTube video description, kindly follow some of the steps below:
Concentrate on the very first three lines
If you are a starter, you can see that the very first three lines of video descriptions are what your audiences can see prior to the "see more" break. In case you wish to get your viewers' attention captivated in those three lines, they will be able to click to view more. The very first line of your own video description will be what is on display under your videos in the search results; hence, if you want everybody to click on that, you will want to go straight ahead to the point.
Besides, those three lines are the place where your keyword research will get into the sense. Because the first line will be what can appear in the search results, it is necessary for you to place long keywords. You should be careful not to get stuffed with those keywords. Let's keep it remaining conversational, but make sure that it is always phrased in a way people can reach it.
Related Post: 8 Ways to Fix YouTube Comments Not Loading
Be clear what your video is about
If you want more people to click on the "see more" link, your videos have to be clear about the content. By doing so, people will not get confused about your videos. Right after seeing the first three lines, you might feel like you need more details about the video's topics, then you can continue doing so. It is alright to make a long video description until it can offer enough important information for the audiences and it is easy to read. Let's take short texts, some characters like an asterisk to help break the text or bullet points into consideration.
Include timestamps in case your video is long and cover a big range of different topics
In case you are owing some points in your video where you can have more important information, it is better for you to link each point in the description. Although possessing viewers watching your whole videos are good, not everybody who is willing to hear what you say will have more time to watch the whole thing, particularly your videos is more than 10 minutes in length. There are some people who will seek for things with just a limited amount of time, hence, you can help us with timestamps. Your support might make them follow, subscribe, and look for your channels for further information in the upcoming times.
Get everything you are talking about linked
Everything you are about your videos which can be an article, a tool, another YouTuber, or an item should be linked. You might be unable to know when it can help to get more viewers. This step is very useful if you are striving to monetize your YouTube channels by selling digital items or affiliate links in your store.
Provide credit where credit is due
You might wonder whether you are using music by someone or quote someone's written words or mention someone's teaching and services. It would be best if you respect them by crediting them in your video. It is the right thing to you and your viewers will place trust on you when they know you feel grateful to creators.
Remember your call-to-action
Everything you generate online should include a CTA to connect with all of the work and get your audience's attention. And the same thing you can do for your YouTube description. Whatever you wish your audience to do next and request them to do if it is subscribing, sharing your videos or turning notifications on. You can talk about an opt-in chance you might want them to sign up on your site.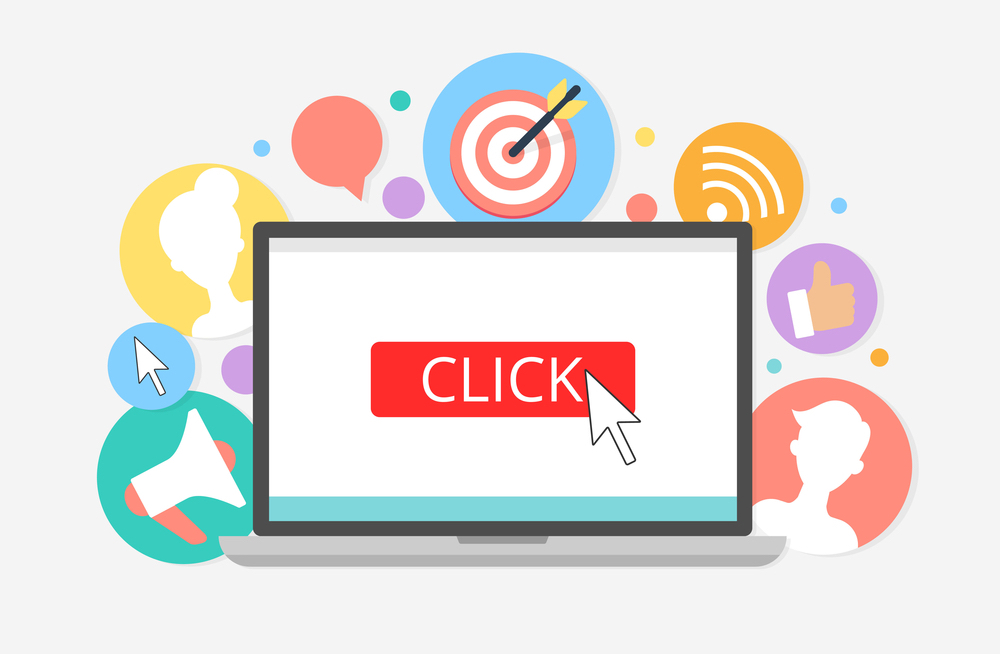 Recommended
Youtube Description Templates for Your Channel and Video
Youtube Channel Description Template
Let's take the channel description for "TheSorryGirls" as an example. Despite the fact that they spend one paragraph on their channel description, viewers can know exactly what their videos are about. From there, they can list everywhere they wish new subscribers to find them easily.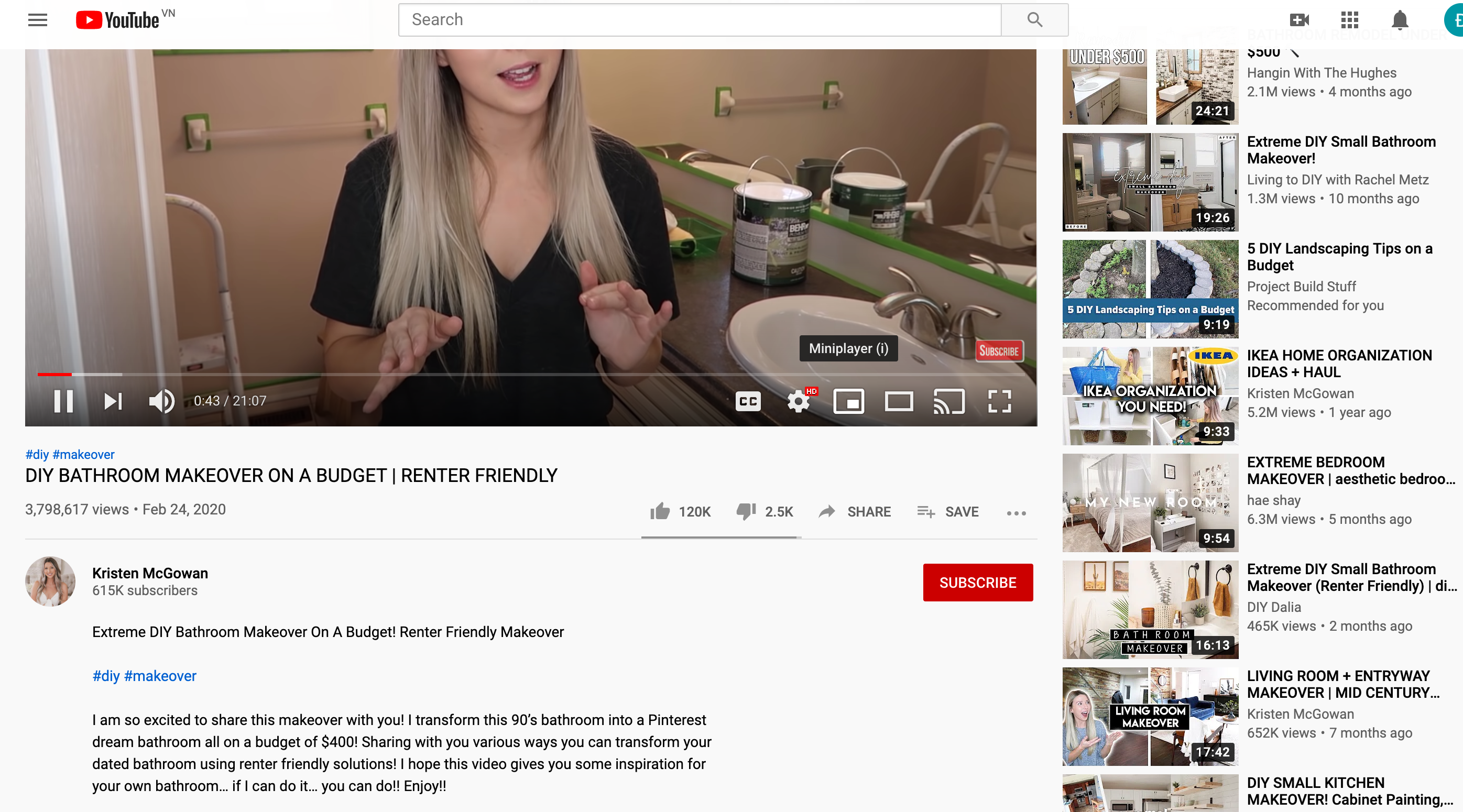 Now, let's move to Nikki Tutorials. Those descriptions are full of personality and inform their subscribers of the time to look for videos. Their videos' description is good at getting straight to the point but it is loaded with useful information.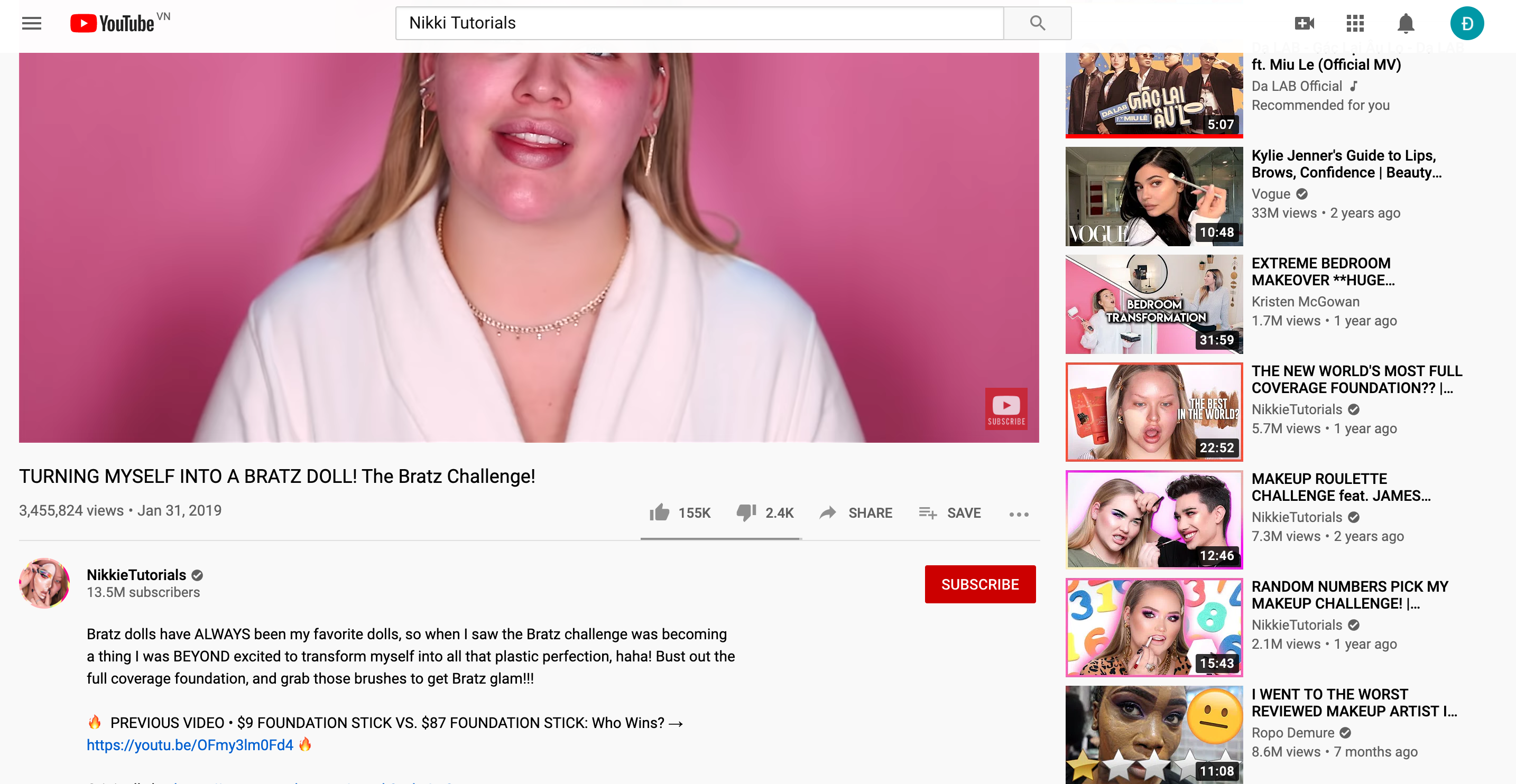 As you can see, both channels are different but they have a similar impact on their viewers and subscribers. There remain a few of different ways to get your YouTube channel's description to become cool without the need for too much information. In order to get started to have a well-written channel description, you can refer to some of the most popular YouTube channel description templates as shown below:
Hi! My name is [your name]. On my channel, you will find [topic]. I love [topic] and sharing my experiences with you. Subscribe to see more [topic], [topic], and [topic] on your feed!
[Upload Schedule]
Facebook:
Twitter:
Instagram:
Pinterest:
Blog/Website:
Online Store:
Youtube Video Description Template
In this part, you can take Chris Ramsay's video description for his video of dealing with the brain teaser puzzle. In the first three lines, he will introduce you in advance of what you will watch and dive into where you can purchase, the same videos you can watch from him, and where you can go for further information. He knows how to use amazing and searchable keywords and make everything clear from the beginning.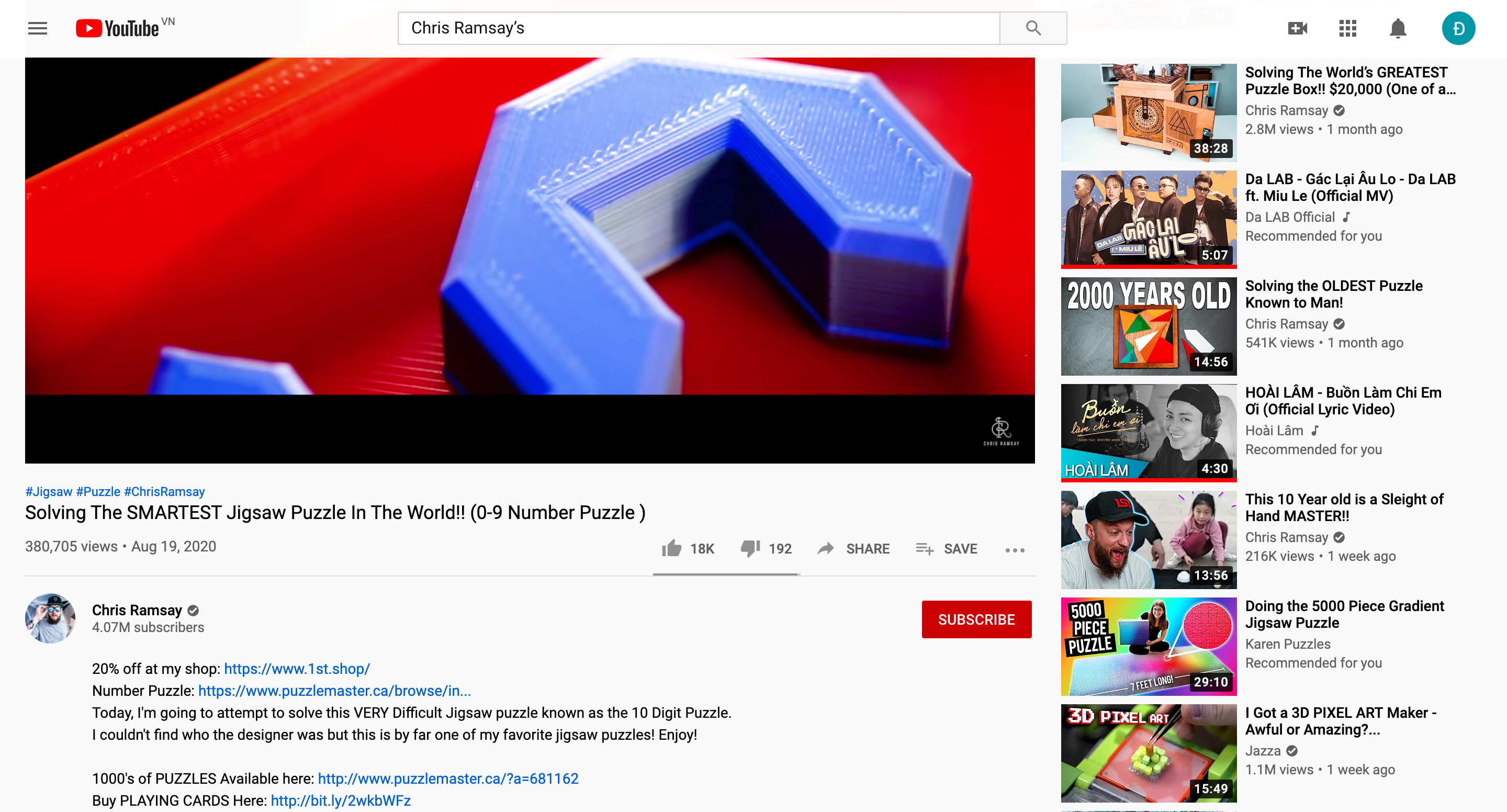 Now, let's turn to Sorelle Amore's video description taking about presets for photography. She takes the initial line to make the title of videos repeat, before listing all items that are relevant to videos before digging into more details.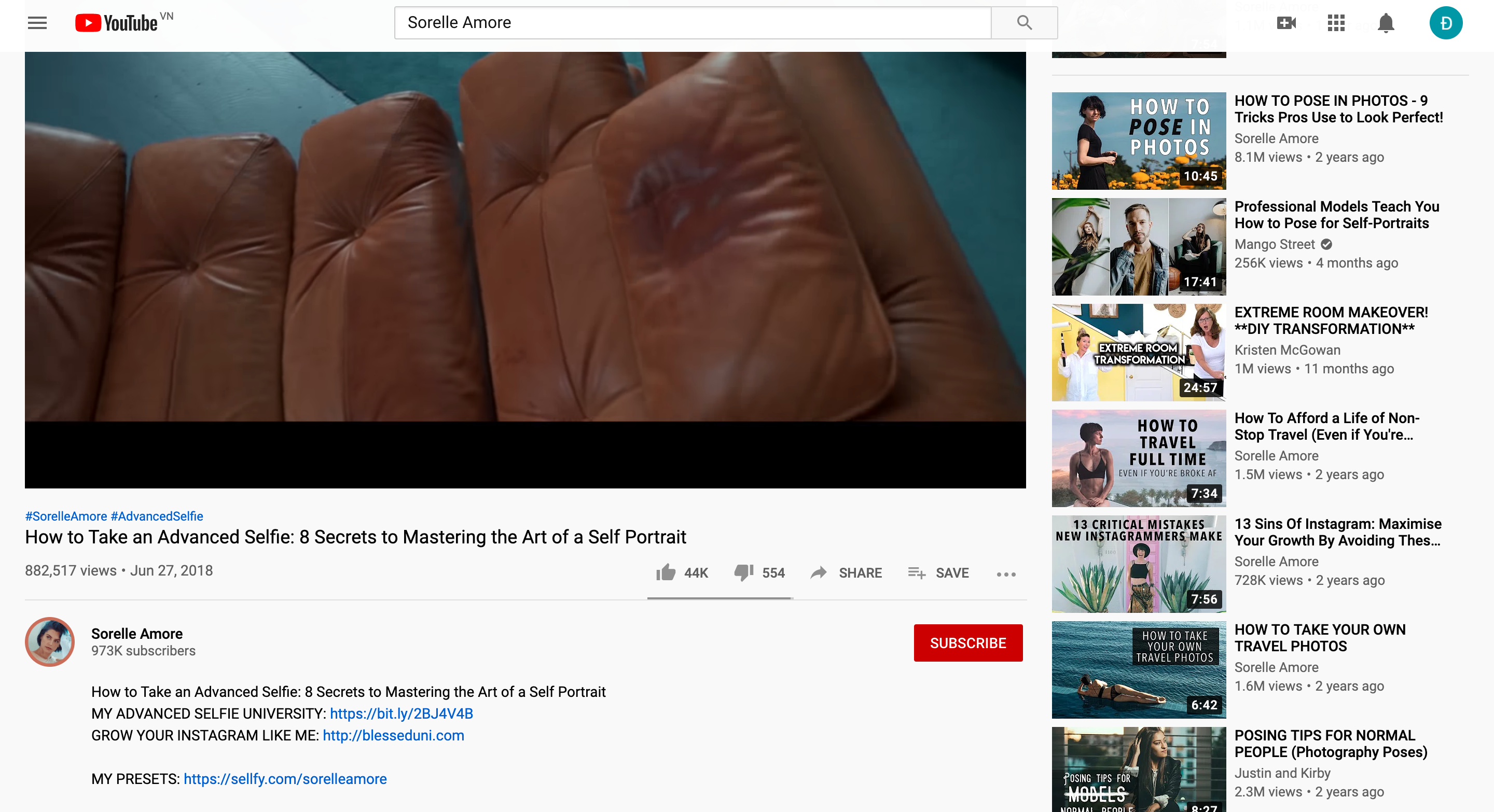 Both techniques can work well for your YouTuber and follow strictly the guidelines mentioned above. There are also many other ways you can make use of those writing tips and the results can be endless.
To help any new YouTubers, you will be introduced to a perfect template for the YouTube video description. This will be added to YouTube channels by heading to channels, the Creator Studio before saving it to Upload Defaults.
Today, I'm going to [topic]. Watch to learn [topic] and don't forget to turn on your notifications!
ONLINE STORE:
WEBSITE:
FACEBOOK:
TWITTER:
INSTAGRAM:
[LINK TO PRODUCTS USED/MENTIONED]:
[give more information on video topic]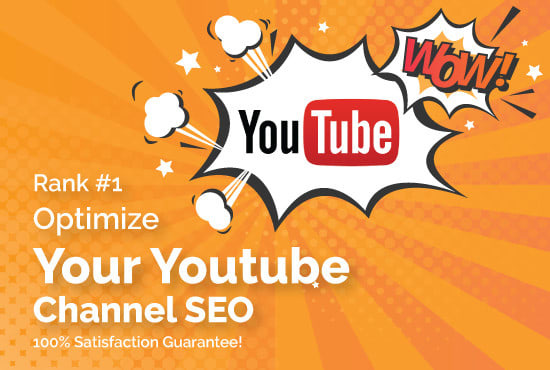 Related posts:
Conclusion
As you might not know, to write a perfect YouTube description is not an easy task to perform, we strongly hope that our complete guide on The Best Youtube Descriptions Templates for Your Channel and Videos will help you reach your goal quickie and receive endless outcomes. Don't forget that practicing makes perfect; hence, you should not hesitate to strive for different descriptions on your multiple videos until you are satisfied with them. If you find this instruction useful, don't forget to help us share on social media platforms.
New Posts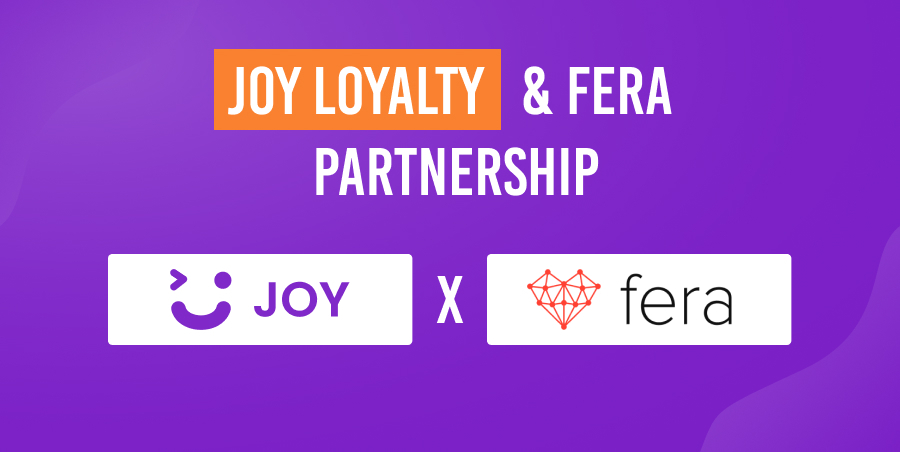 Subscribe
Stay in the know
Get special offers on the latest news from AVADA.
40k
subscribers has been joined!
Earn $10 in reward now!